Mexican Street Corn Salad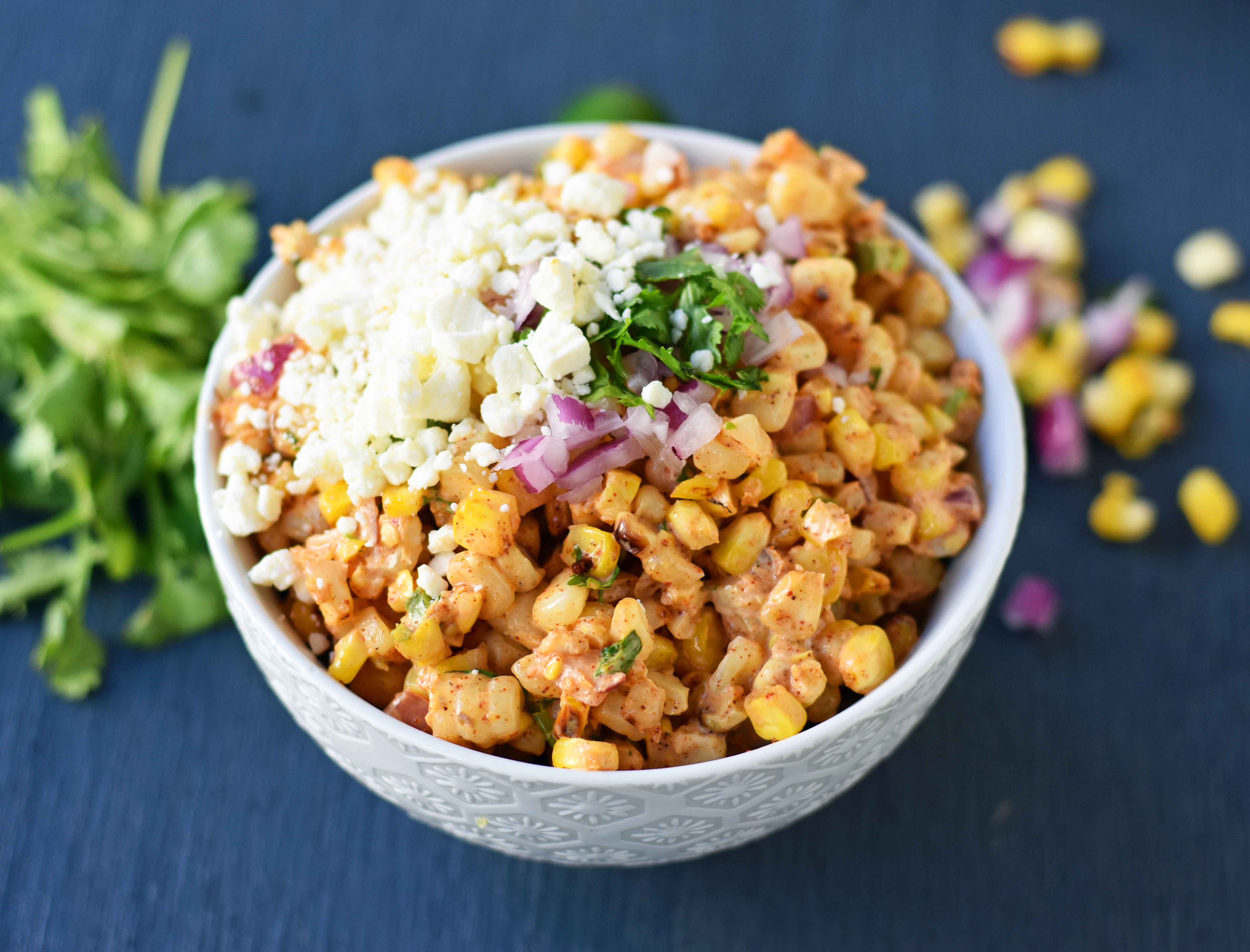 Author:
Melissa Stadler, Modern Honey
4 cups Corn (shaved from 5-6 roasted corn on cob or frozen corn)
1 Tablespoon Olive Oil (if using frozen corn)
¼ cup Red Onion, finely diced
½ cup Cilantro, chopped
½ Jalapeno, finely diced
1 Lime, juiced
½ - 1 teaspoon Chili Powder (depending on taste)
¼ teaspoon Cumin
1 teaspoon Garlic Salt
2-3 Tablespoons Mayonnaise
½ cup Cotija Cheese (Mexican crumbling cheese. May substitute feta cheese)
If using frozen corn, heat skillet over medium high heat. Add olive oil. Add frozen corn and cook for several minutes until it is cooked through and the corn starts to get a char on it.
If using fresh corn, remove husk and roast on outdoor grill for 7-8 minutes or until roasted. Remove corn kernels from cob and place in bowl.
Stir together corn, red onion, cilantro, jalapeno, lime juice, chili powder, cumin, garlic salt, and mayonnaise. May add more mayo, depending on consistency goals. Stir in cotija or feta cheese, keeping out 2 Tablespoons to use as a garnish.
Garnish with cilantro and cotija cheese.
May eat it warm or cold. It is great both ways!
Recipe by
Modern Honey
at https://www.modernhoney.com/mexican-street-corn-salad/