Skinny Fettuccine Alfredo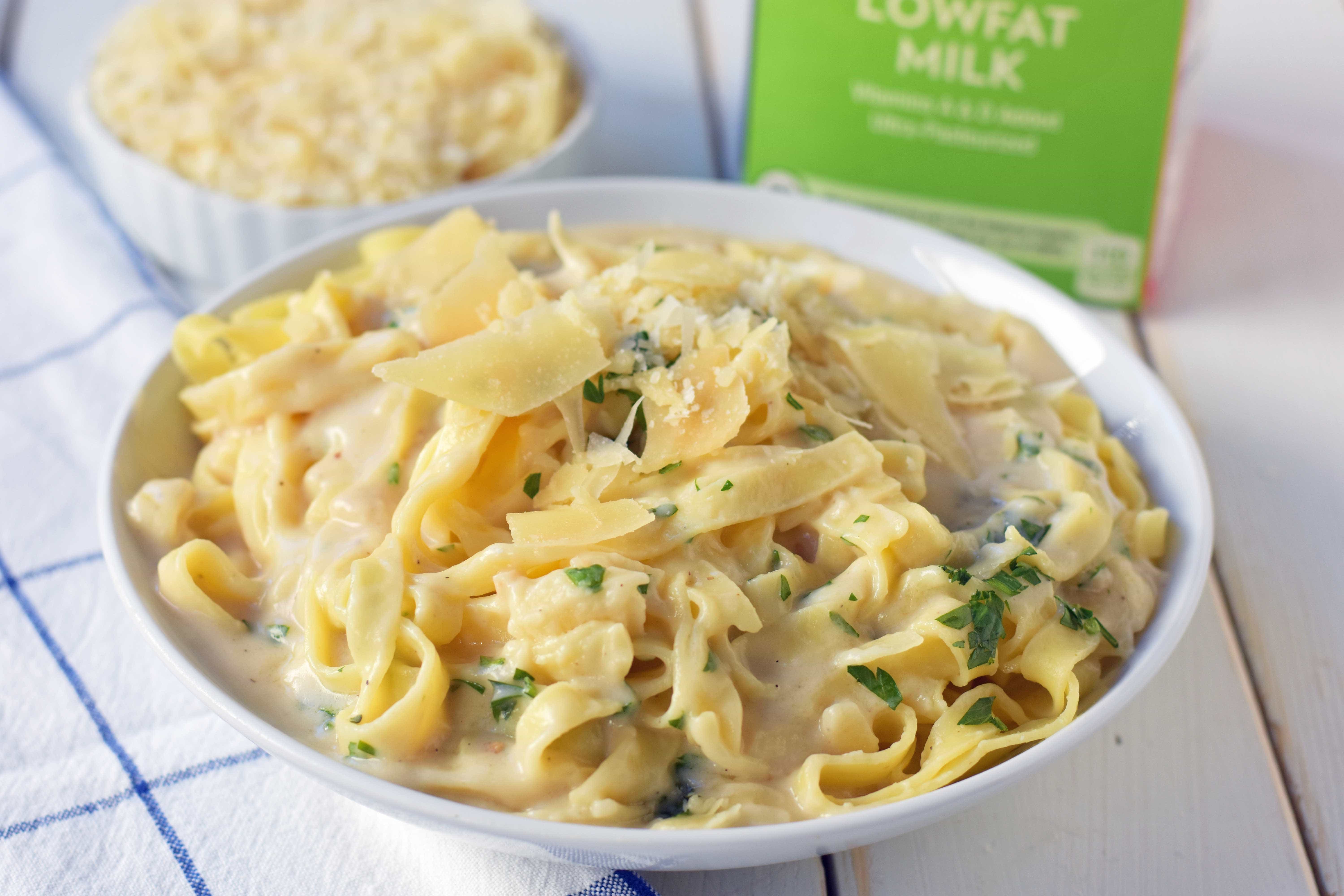 Author:
Melissa Stadler, Modern Honey
1 Tablespoon Butter
1 Garlic Clove, finely diced (may use two)
2 Tablespoons Flour
1 cup Chicken Broth
1 cup Horizon 1% Milk
¾ cup High-Quality Parmesan Cheese, grated or shaved
¼ - ½ teaspoon Salt
¼ teaspoon Salt
Italian Parsley, diced, optional as garnish
9 - 12 oz pkg. Fettuccine Noodles
In skillet, over medium heat, add butter and let it begin to melt. Stir in diced garlic and let simmer for 1 minute.
Stir in flour and stir quickly to form a paste.
Quickly stir in chicken broth and use whisk to remove any lumps.
Stir in 1% milk. Let simmer for 6-8 minutes or until it starts to thicken.
Turn heat to medium-low and add parmesan cheese and salt and pepper, to taste.
Remove from heat and let thicken. Taste and add more salt, if needed.
Meanwhile, place water in large pot and bring to boil. Generously salt boiling water.
Add fettuccine and cook according to package instructions.
Toss fettuccine with alfredo sauce and top with parsley and parmesan cheese, if so desired.
Recipe by
Modern Honey
at https://www.modernhoney.com/skinny-fettuccine-alfredo/