Famous skillet chicken in a sundried tomato parmesan cream sauce with fresh basil. This quick and easy dinner recipe is rated 5 stars for good reason. It will definitely inspire marriage proposals!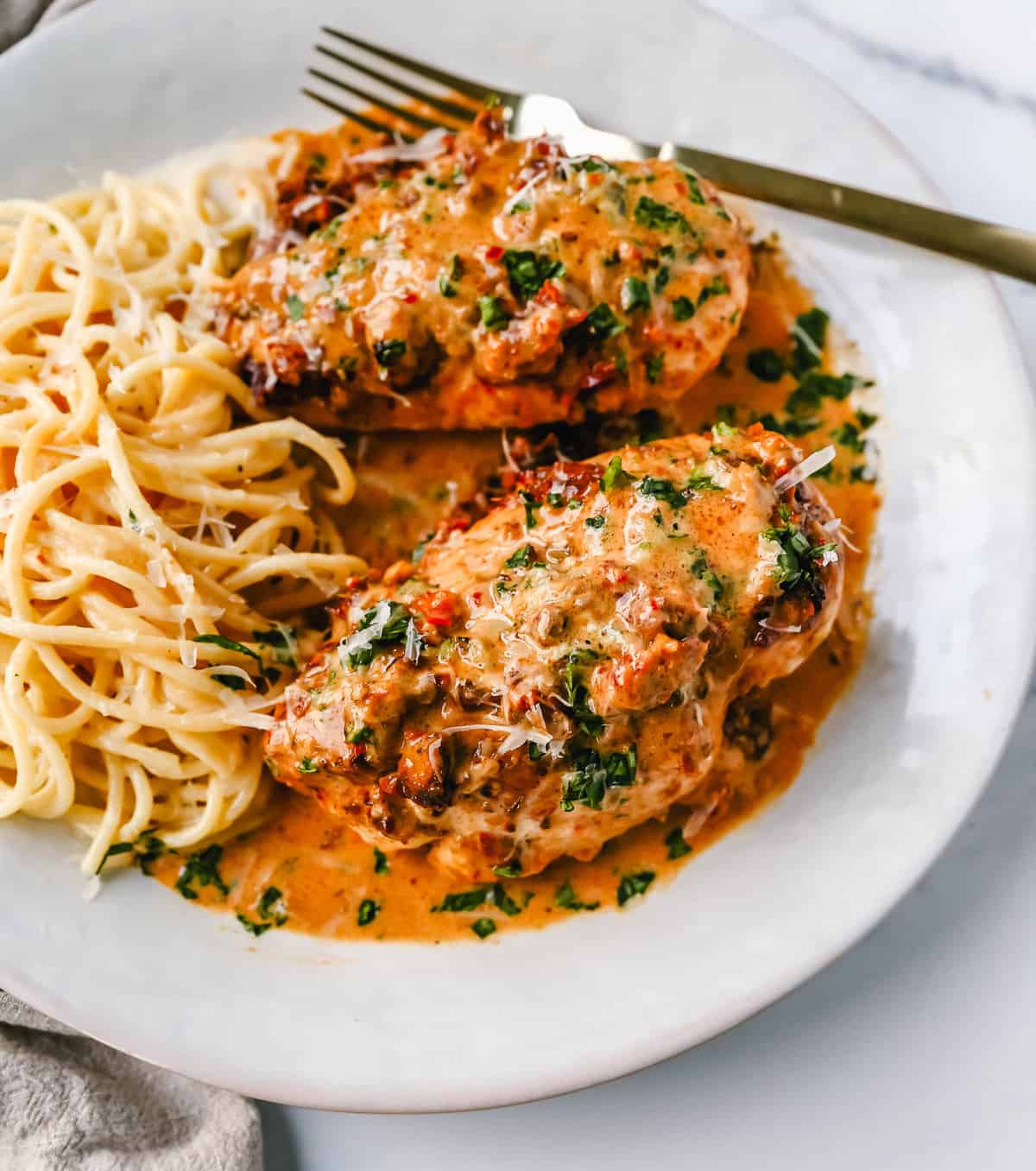 This is some famous chicken.  I found this Marry Me Chicken recipe and the photos of it had me falling fast.  I can definitely see why this is called "Marry Me Chicken"...it may have the power to elicit a marriage proposal.
After I watched "The Bachelor" last night and saw him meet the parents and talk a lot about proposals, it only seems fitting that I share this "Marry Me Chicken" recipe. This chicken recipe may just be the lucky charm!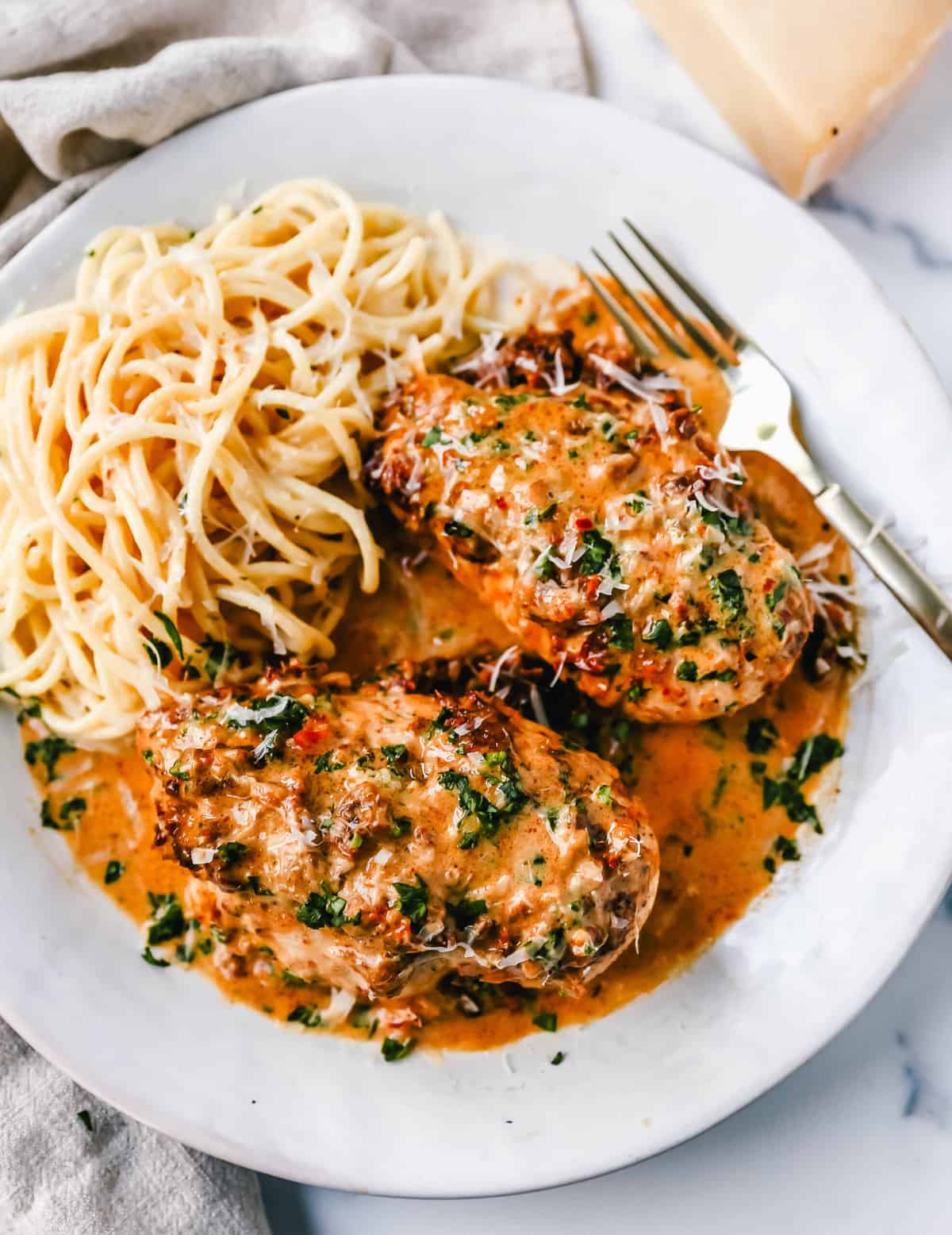 What is Marry Me Chicken?
It is chicken breasts sauteed in olive oil and seasoned with salt and pepper. A sundried tomato cream sauce is made with fresh garlic, thyme, red pepper flakes, heavy cream, parmesan cheese, sundried tomatoes, and fresh basil. It is an easy, crowd-pleasing, popular 30-minute dinner.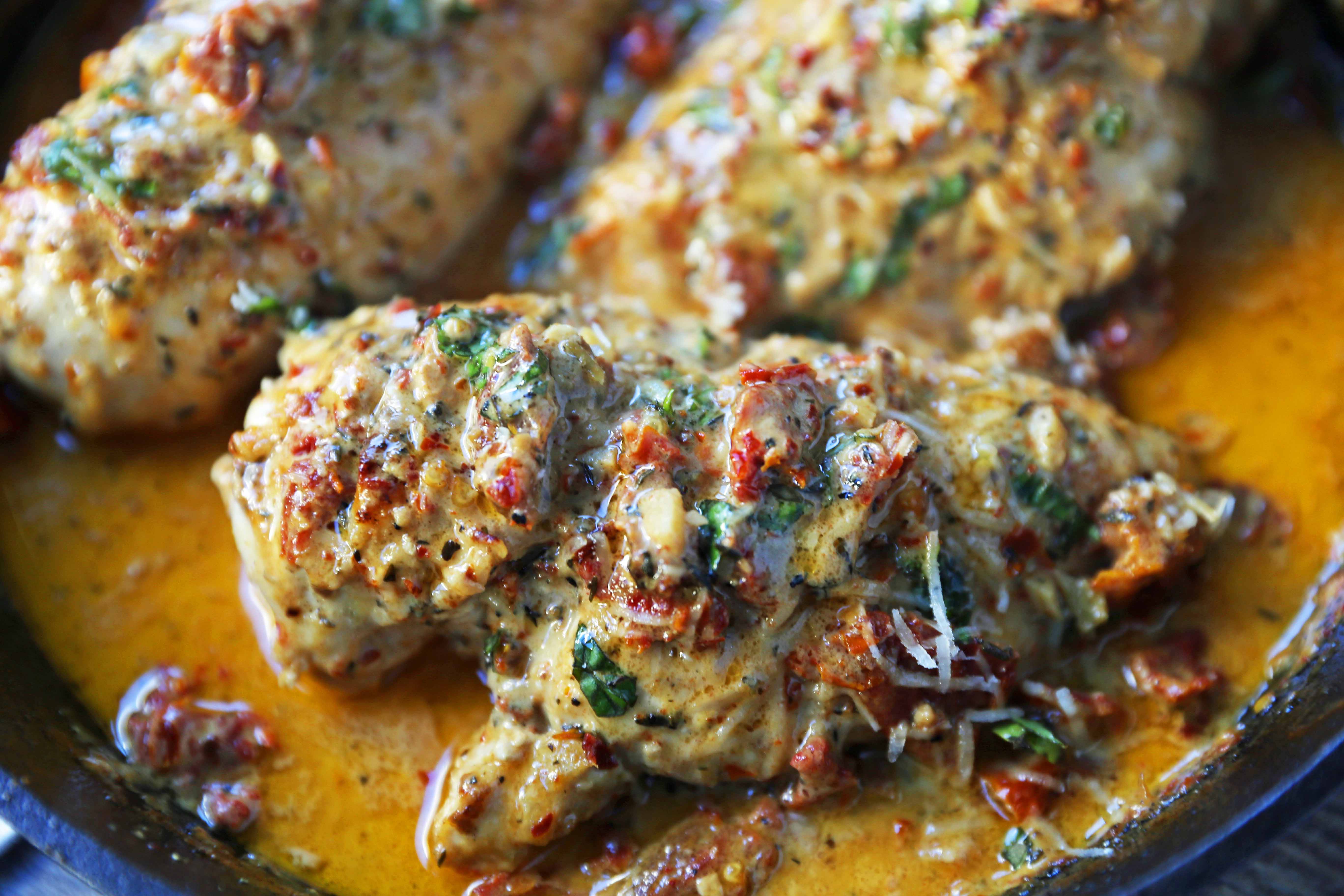 INGREDIENTS:
Extra-Virgin Olive Oil
Chicken Breasts
Salt and Pepper
Garlic
Thyme
Red Pepper Flakes
Chicken Broth
Heavy Cream
Sundried Tomatoes
Parmesan Cheese
Fresh Basil
*If you want to make it even quicker, I suggest using thin-sliced boneless, skinless chicken breasts.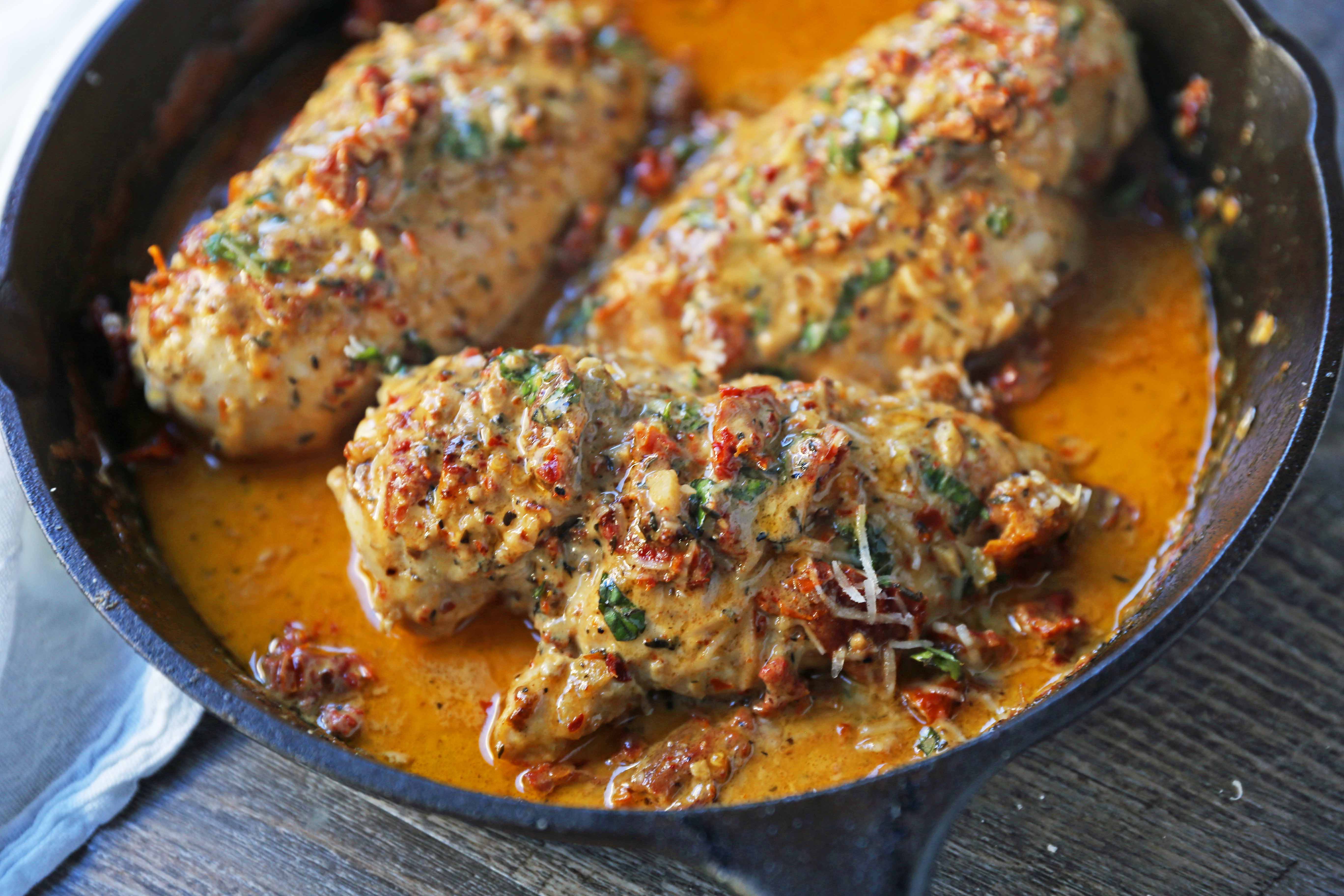 I love to use a cast iron skillet since I can take it from the stovetop to the oven with ease.  You can find one here for less than 15 bucks.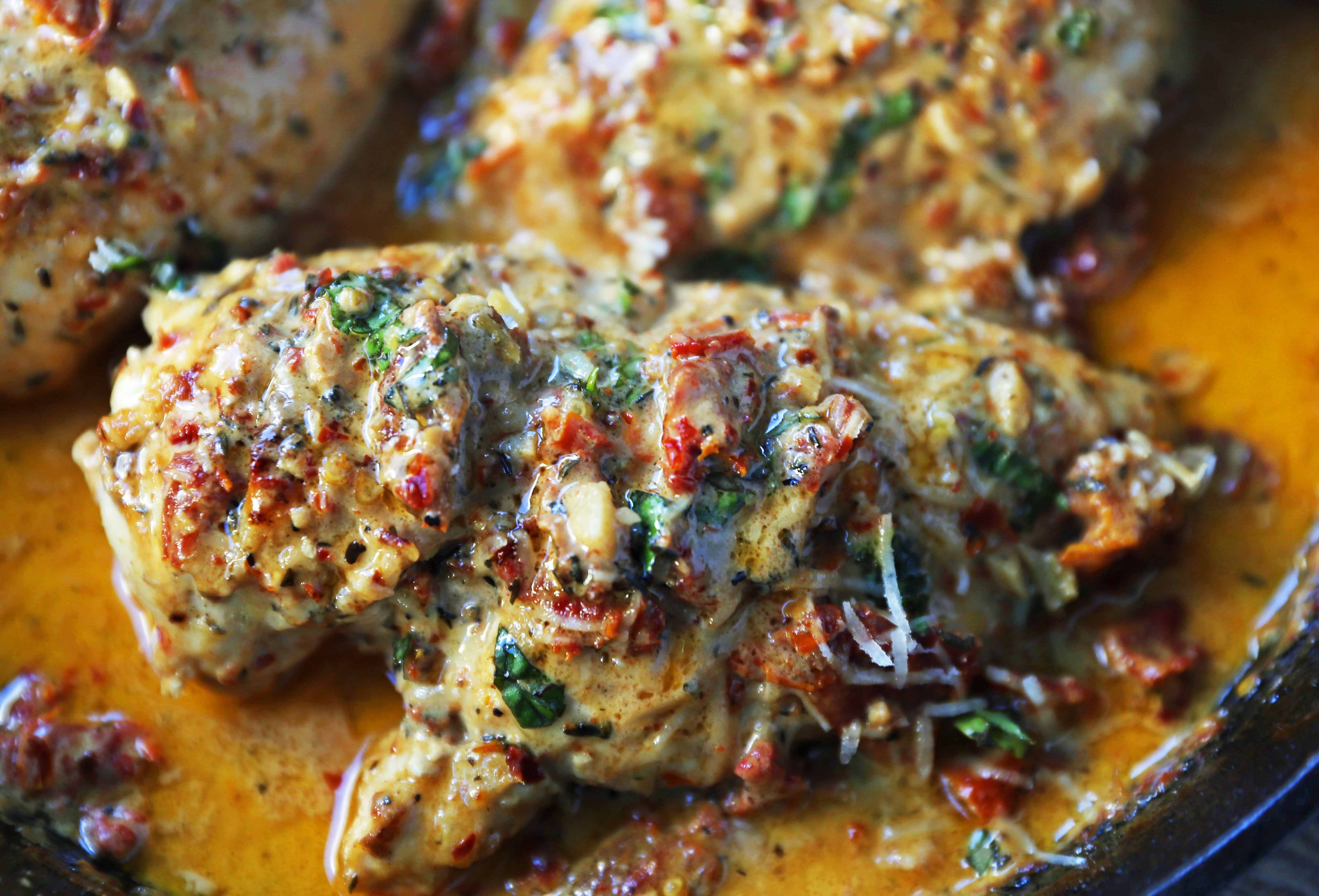 What side dishes to serve with Marry Me Chicken?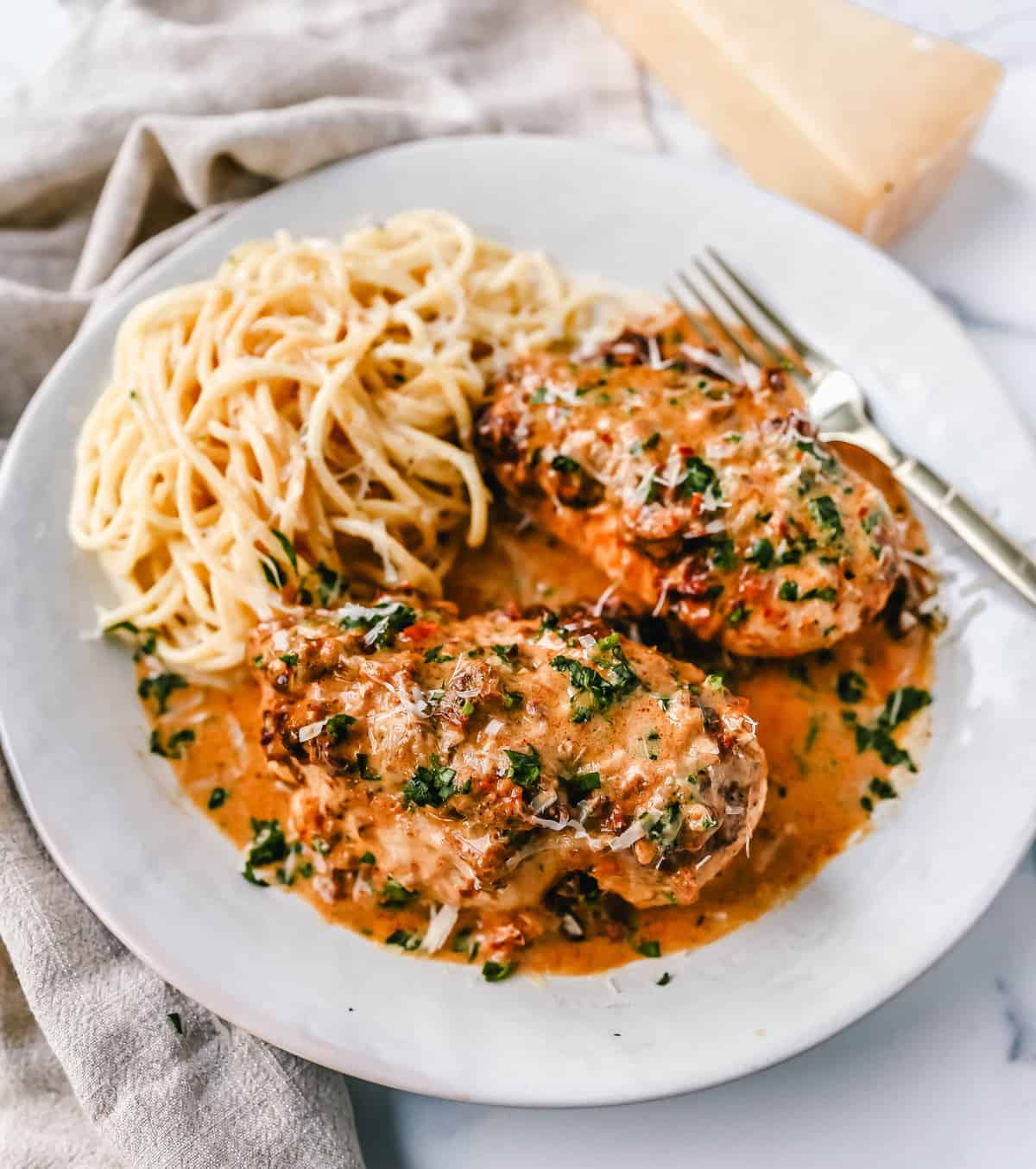 How to make the best Sundried Tomato Cream Marry Me Chicken:
 Start by heating olive oil in a skillet over medium-high heat. Sear the chicken breasts for about 4-5 minutes per side. Season well with salt and pepper.
Remove the chicken from the skillet and add finely diced garlic. Cook for only 1 minute since garlic can easily burn. Add thyme, red pepper flakes, chicken broth, and cream to skillet.  Cook until cream sauce begins to thicken -- about 5 minutes. Stir in sundried tomatoes.
Remove from heat and add chicken to the skillet.  Spoon sauce all over the chicken.  Place in an oven set at 375 degrees and cook for 15-18 minutes to until chicken is cooked through. If using thinly sliced chicken breasts, reduce baking time.
Top with fresh basil and freshly grated parmesan cheese, if so desired.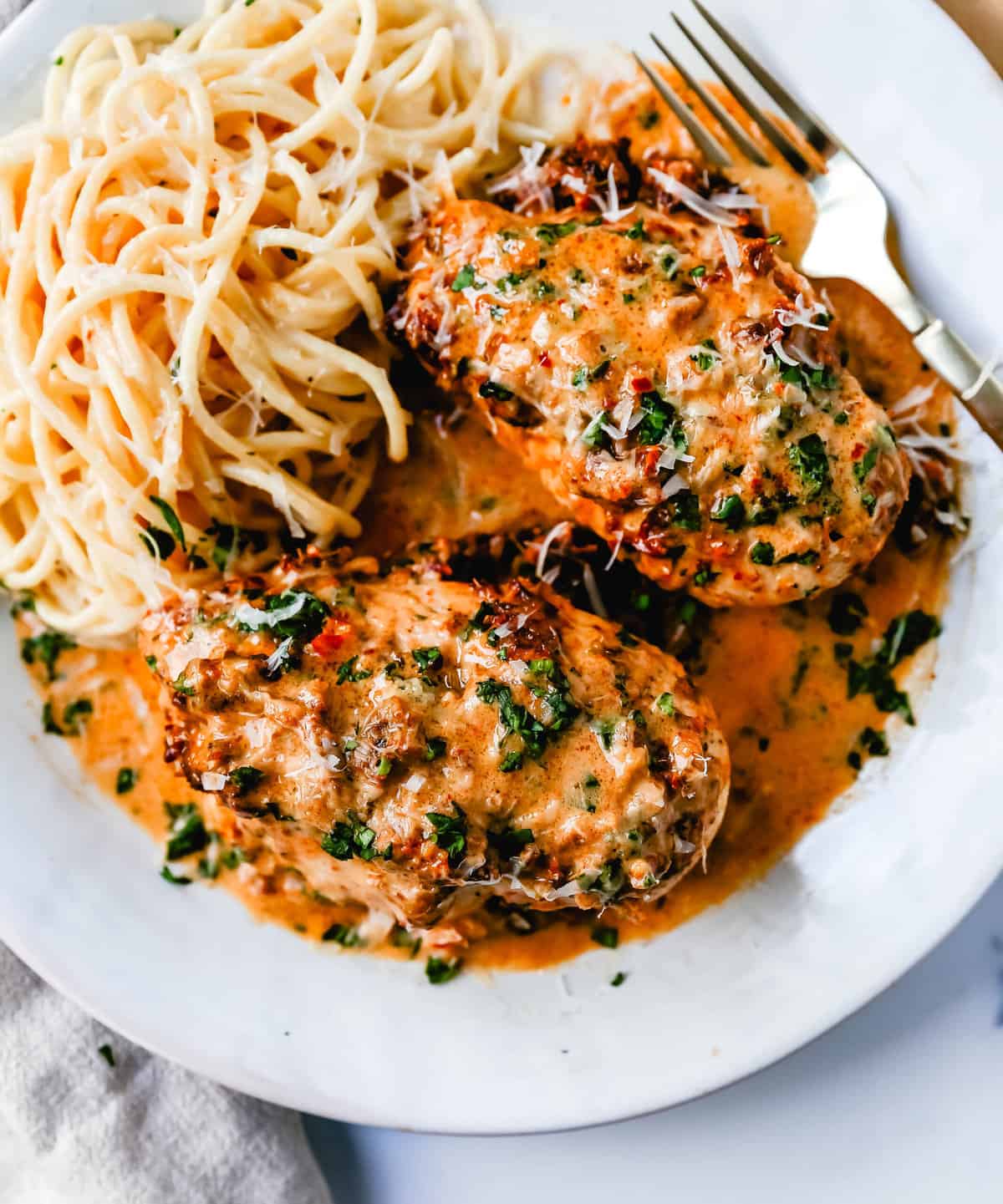 Almost five years before I started Modern Honey, I entered and participated in recipe contests all over the country. One of my most memorable ones had to be Cooking Channel's Perfect 3 Contest to find the most perfect cookie recipe.  The grand prize winner would be flown to New York City to film a segment for a show in the Food Network Studios.
I wanted to win this contest so badly so I got busy right away in the kitchen concocting a brand new cookie recipe in an attempt to woo the judges.  I came up with a saucepan browned butter cookie with toffee notes and both white chocolate and semi-sweet chocolate chips.  I named them, "I WANT TO MARRY YOU COOKIES" and shared my own little love story.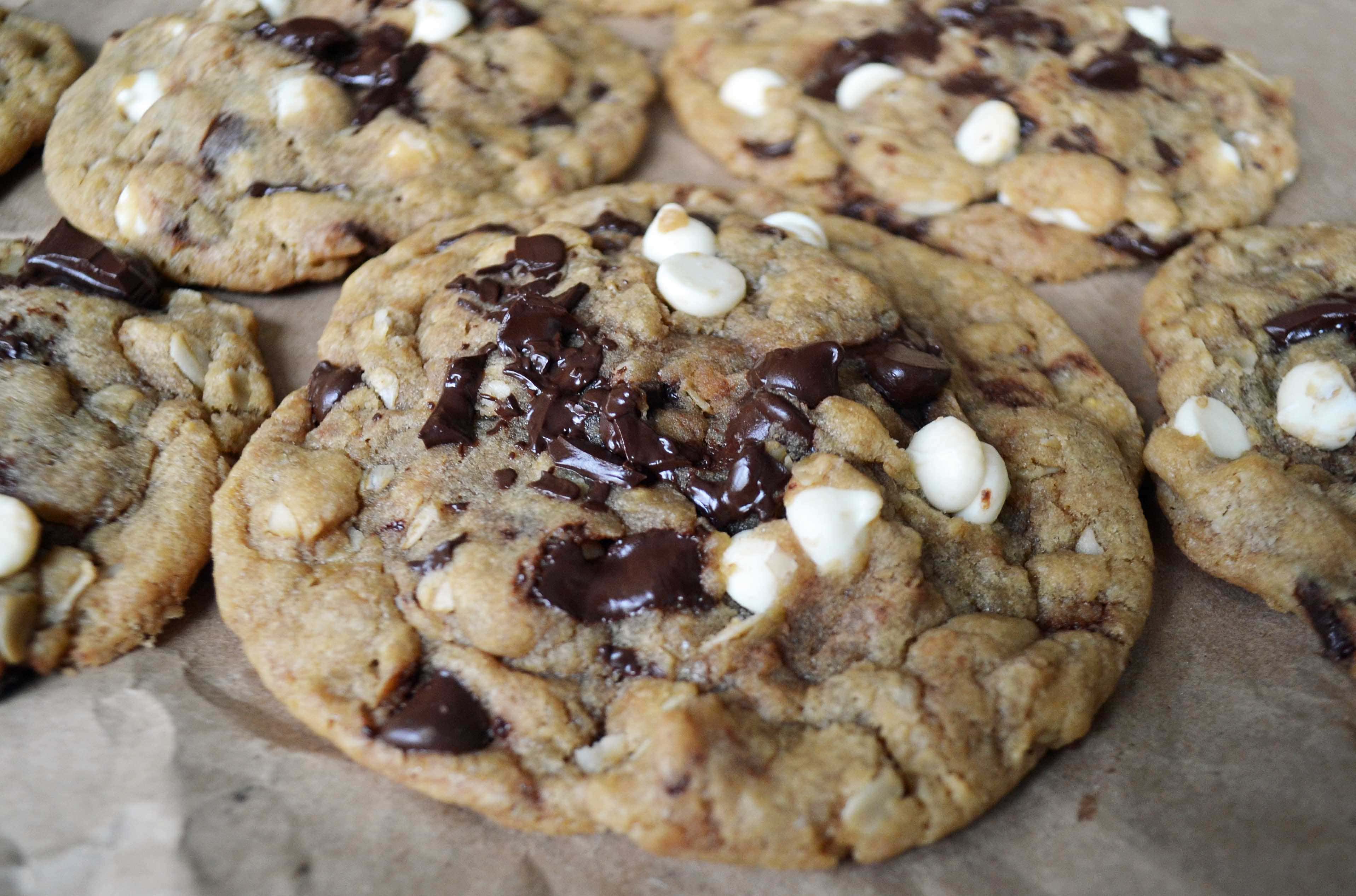 The judges whittled it down to the top 3 and that's where we had to make our own cooking video showing how to make the cookies. The results came in and I actually won the grand prize! It was an incredible once-in-a-lifetime experience and you can read all about it here. But these little "I Want to Marry You Cookies" ended up being the most popular recipe on Cooking Channel in 2012. Now that's crazy!
So you can serve this Marry Me Chicken and I Want to Marry You Cookies and you should have the perfect meal!
I love to pair this Marry Me Chicken with creamy garlic mashed potatoes and roasted asparagus or broccoli. It pairs so well with any type of vegetable!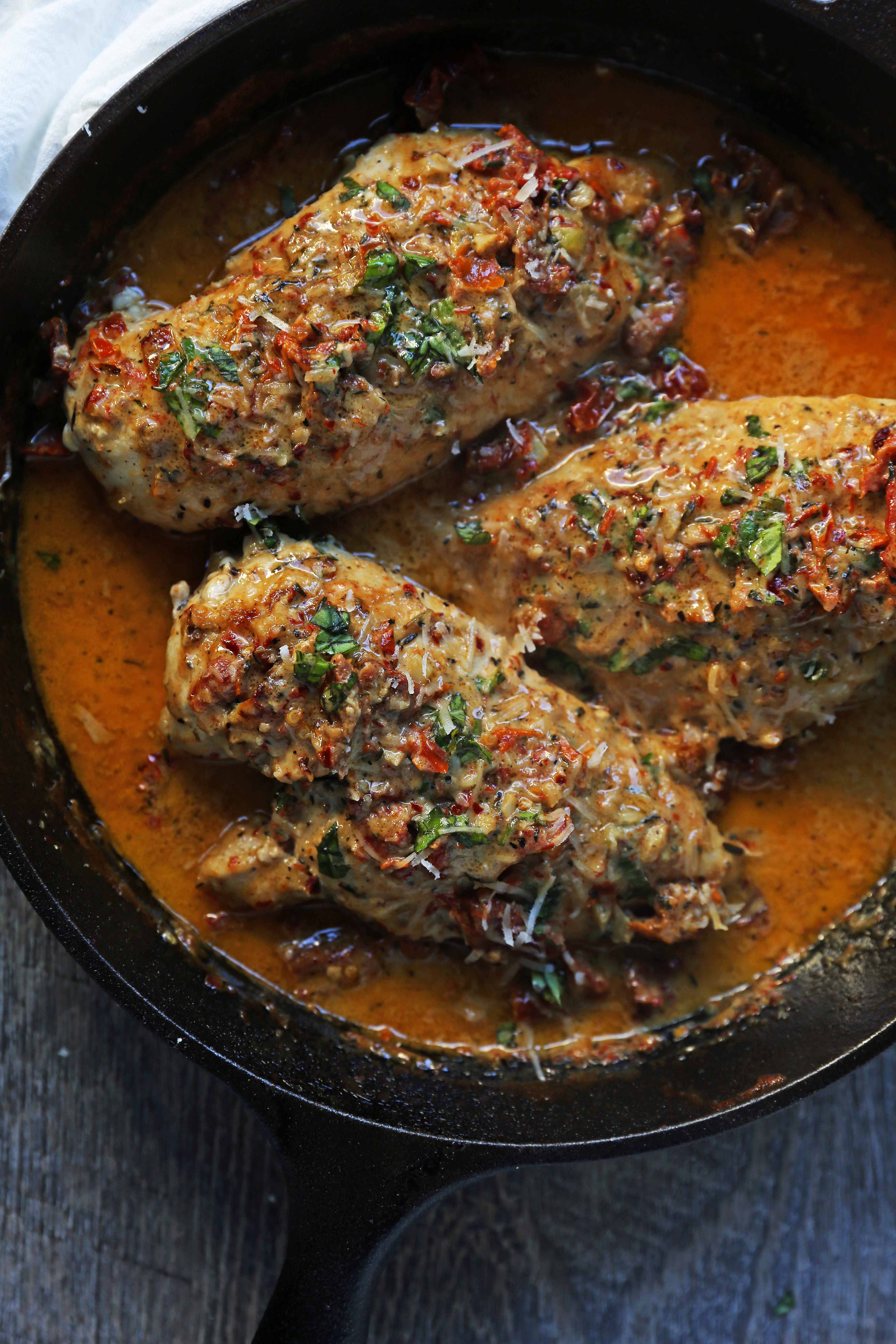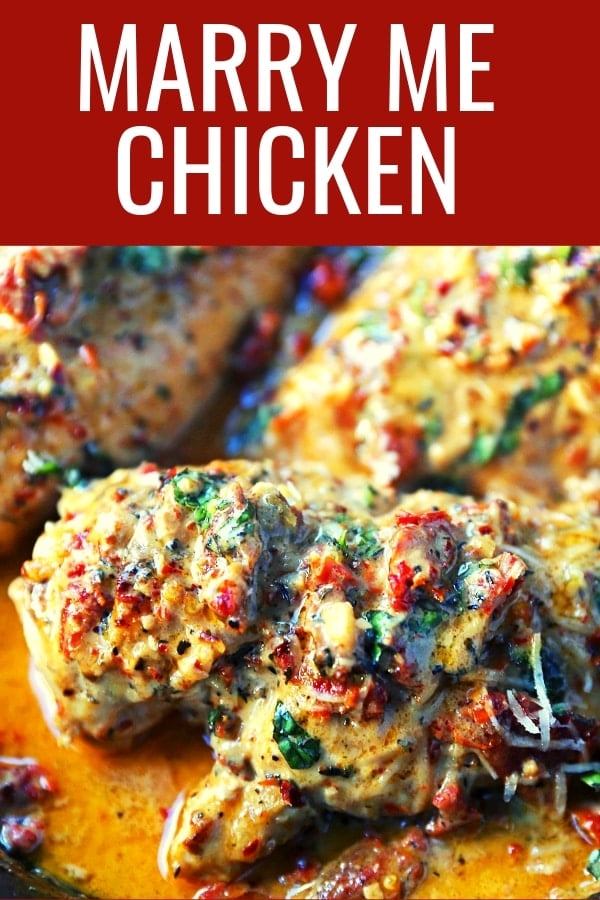 I love to hear from you! If you make this recipe, please be sure to leave a comment and give this recipe a rating. Sign up for my newsletter below so you never miss a recipe. Thank you for following along! I truly do have the greatest readers. FOLLOW ME ON:   INSTAGRAM --- FACEBOOK --- PINTEREST
Find my "I Want to Marry You Cookies" Recipe by clicking HERE.