Print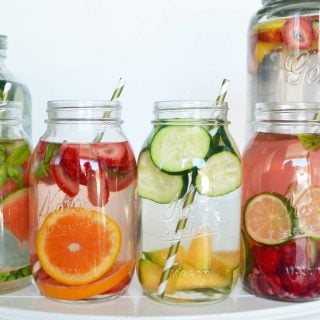 Spa Fruit Infused Detox Water
Fresh fruits and herbs infused in ice cold water has numerous nutritional benefits and makes water taste so refreshing.
Spa Fruit Infused Detox Water:
Fill pitcher with ice cold water.

Add fresh fruits and herbs. Herbs have a very strong flavor so a little goes a long way. Use sparingly.

Let chill and infuse for at least 30 minutes in refrigerator.

Lasts for up to 2-3 days. Lemons, oranges, limes, and cucumbers will last longer. Berries will start to disintegrate within 1-2 days.

Enjoy ice cold.