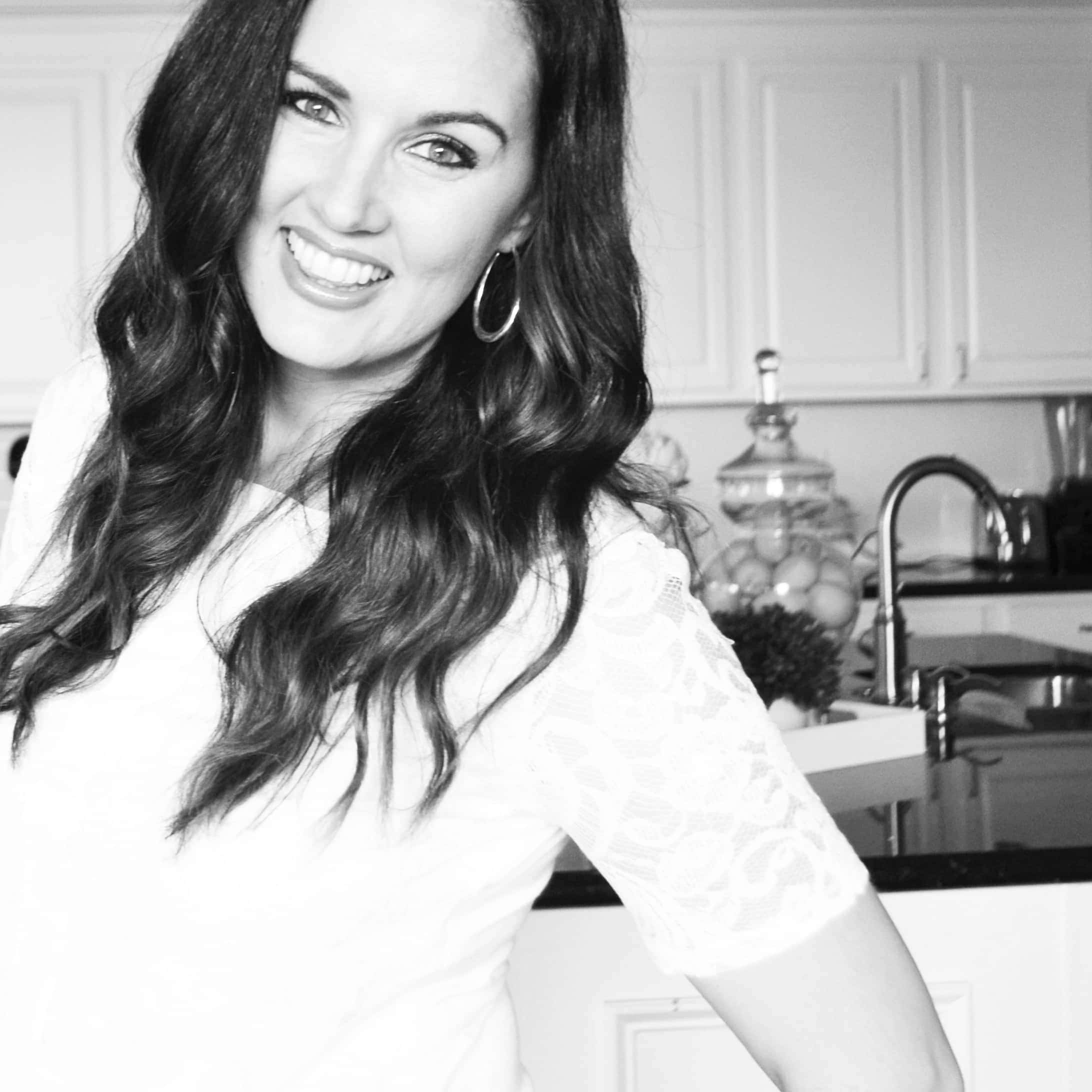 I am Melissa Stadler, the face behind Modern Honey -- www.modernhoney.com.  I usually spend my days behind the camera and am rarely in front of it. Here's a little glimpse into my life.
10 Things You May Not Know About Me:
 

I was an awkward teenager.

I was diagnosed with scoliosis in the 7th grade and was fitted with an orthopedic back brace that wrapped around me like a corset from you know where. It stemmed from my collarbone all the way down to below my hips. It had four metal straps that kept me nice and secure and barely breathing. Now that was the good news. The bad news was that I had to wear it 24/7. My doctor wanted me to wear it to school, to bed, to the swimming pool. You get the point. Don't take it off…EVER. Well, except to take a shower. I wanted to live in the shower! I ended up wearing it for almost two years! Metal braces, a headgear, and a back brace = one awkward teenager.
2.  I don't sing...EVER. I am pretty sure I couldn't sing on-key even if my life depended on it. Well except when I am alone in car....then I really belt it out. It all started in elementary school music class with Ms. Shirtzinger and her telling me that she wasn't sure if I was an alto or soprano...basically I was THAT bad.
3. I have a ridiculously good memory. It's definitely genetic and if you have ever met my Dad, who is a walking encyclopedia of sports information, then you would know who I get it from.  When I was in junior high, I could remember everything I ever wore. I can recall my life as if it is a movie, playing back clips in my mind. My husband wishes sometimes that my memory wasn't so great because I can remember everything -- the good, the bad, and the ugly. 😉
4.  I am a huge sports fan.  I grew up with five sports-crazed brothers and a Dad, who lives and breathes sports. Every single day of my life growing up, I would read the sports page and memorize all of the stats in an attempt to impress my brothers. I wanted to be Hannah Storm on ESPN so badly! During high school football games, I would try to help my girlfriends understand the game of football.  They were like first down and what?! To this day, I am a HUGE sports fan and travel around to support my favorite college football team.
5. I am a horrible snow skier. The first time I went was with about 30 high school friends. We went up on the lift and with zero training, we started going down the mountain. I started going, not even understanding fully how to stop. My friend, Rustin kept yelling to me, "snow plow, Melissa, snow plow!" I didn't know what the heck he was talking about. I ended up on a blue ski run with my best friend,  ultimately ending up with a concussion and a humiliating ride down the mountain with Snow Patrol on a snowmobile. The next time I tried was on a date in college. He was an excellent teacher and was determined to teach me. It was the very first run and I got going so fast and again didn't know how to stop. Once again I was stopped by the ski patrol and told that I belong on the bunny hills! Mortified. If you are out there...Brady Southwick....sorry about that lousy date. 🙂
6. Fun fact: my right leg is two inches longer than my left leg. I kid you not. I am usually a flamingo balancing on one leg. I am 5'8 when I stand on my right leg and 5'6" when I stand on my left leg. My orthopedic surgeon made a heel lift in an attempt to even it out. I wore a heel lift in my shoes for a few years as a teenager in an attempt to balance it out. It's good entertainment to look at pictures and see how my jeans are so much shorter on my right leg.
7. I don't drink soda. I don't drink alcohol or coffee either. I basically get super excited about a huge glass of ice-cold water with lemon wedges. For one of my jobs, I had to make coffee for the morning seminars. I had no clue how to make it and was obviously terrible at it! I overheard some people saying it was the worst coffee they ever had in their life. Haha! So I definitely have my fair share of fails in the kitchen!
8.  I am a NERD. One of my favorite things to do is to go to the library. It sounds crazy, I know! In college, some guys told me they bet they would never see me even open a book at the library to study. True story. I was too social for my own good at BYU.  Nowadays reading and learning it's one of the things I love to do most and usually have stacks of books piled by my bedside and in the family room. I love to keep learning and soak up new information. I also watch a fair share of mindless reality TV at night to unwind and let my brain relax. 🙂 The Bachelor, anyone?
9.  I can't go to sleep at night without taking a quick bath or shower. My feet have to be clean before climbing into bed! I can't sleep with a lick of makeup on so I have to be completely clean from head to toe.
10.  I found my favorite hobby of all time -- entering recipe contests in 2010. My first contest was the Pillsbury Bake-Off and it ignited a fire in me. It was so cool to do something that I was so passionate about for years. I ended up having some amazing, life-changing experiences, from traveling to New York City to film a segment for a show in the Food Network studios to competing twice for a million dollars. I truly found that by setting goals, dreaming big, and working crazy hard that your wildest dreams can actually come true.
11. I just love people. I love talking to people and hearing their stories. I have random strangers, friends, and family tell me their life stories all of the time and I love it. I basically give out a lot of advice! I am not a judgmental person and usually see the GOOD in people way before I see the bad. My Grandma always told me over and over again, "Kill them with kindness, Melissa." It is very important to me to always be kind. I find that you get a lot further in life with honey than with vinegar. 🙂 I can usually find the silver lining in any situation and try to be positive.
I hope you learned something new about me. Is there anything you can relate to? I would love to hear it! Thanks for reading my 10 Things You May Not Know About Me and for being so supportive. I am so grateful for my readers!
xo - Melissa