Chinese Orange Chicken made with crispy fried chicken covered in an authentic orange sauce. The ultimate Chinese Orange Chicken Recipe which is way better than take-out.
My kids are always begging me to take them to grab Chinese food. They are obsessed with orange chicken but I am never really sure what's in it....especially if they get it from a drive-thru. I wanted to create a version at home, made from scratch, with all-natural ingredients. It still has the same incredible flavor they love. It's definitely a win-win in our home.
It is wintertime in Arizona which means that the citrus is ripe for the picking. I am surrounded by neighbors who have a plethora of fresh oranges and lemons hanging from their trees. This is the perfect time of year to whip up orange and lemon dishes especially this Chinese Orange Chicken.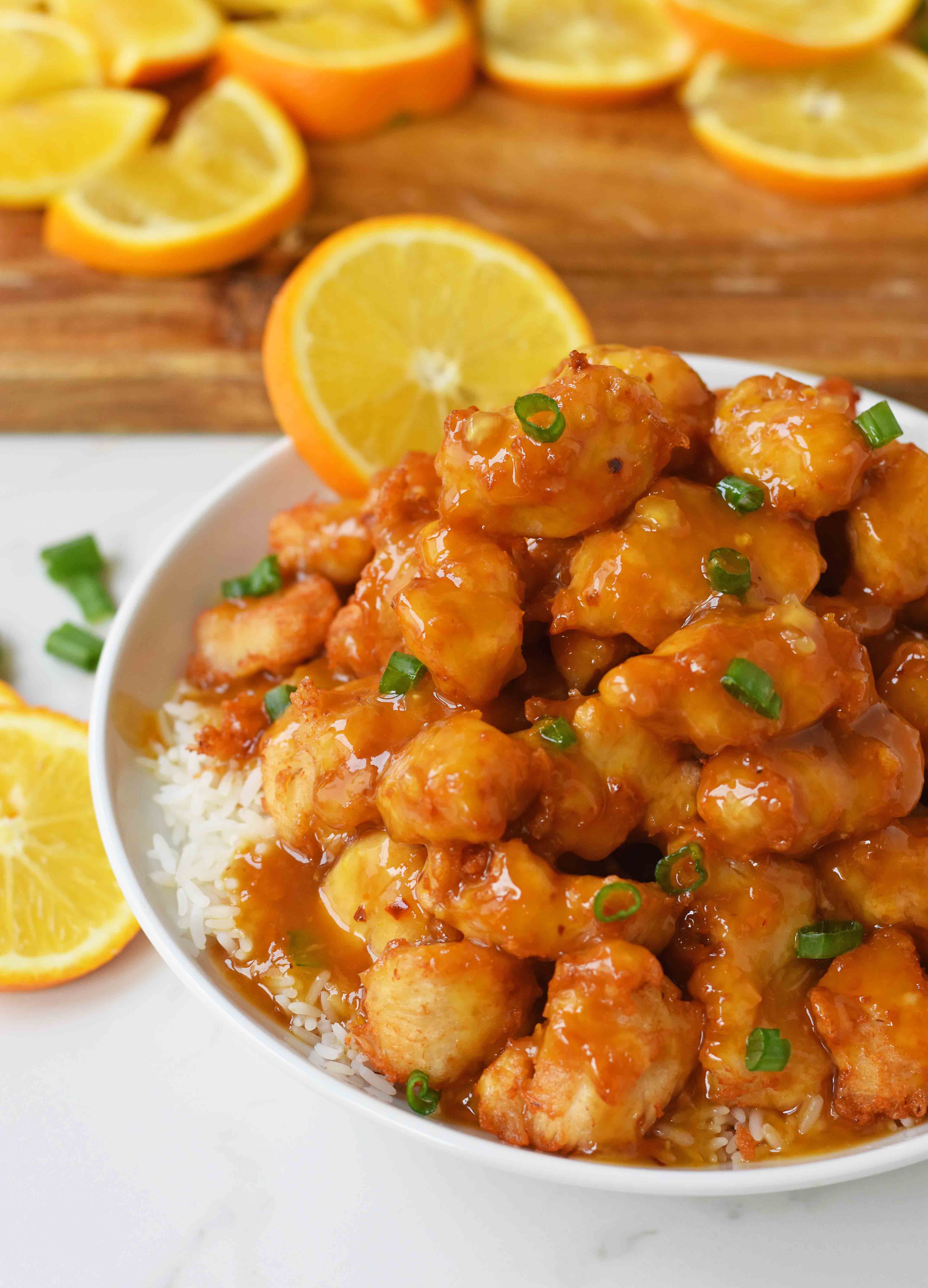 This Chinese Orange Chicken is made with boneless skinless chicken breast, cut into bite-size pieces, dredged, and then fried until golden and crispy. The orange sauce is divine! It is a sweet orange sauce made with orange juice, vinegar, garlic, sugar, soy sauce, ginger, red chili flakes, and orange zest. It is both sweet and spicy and full of flavor.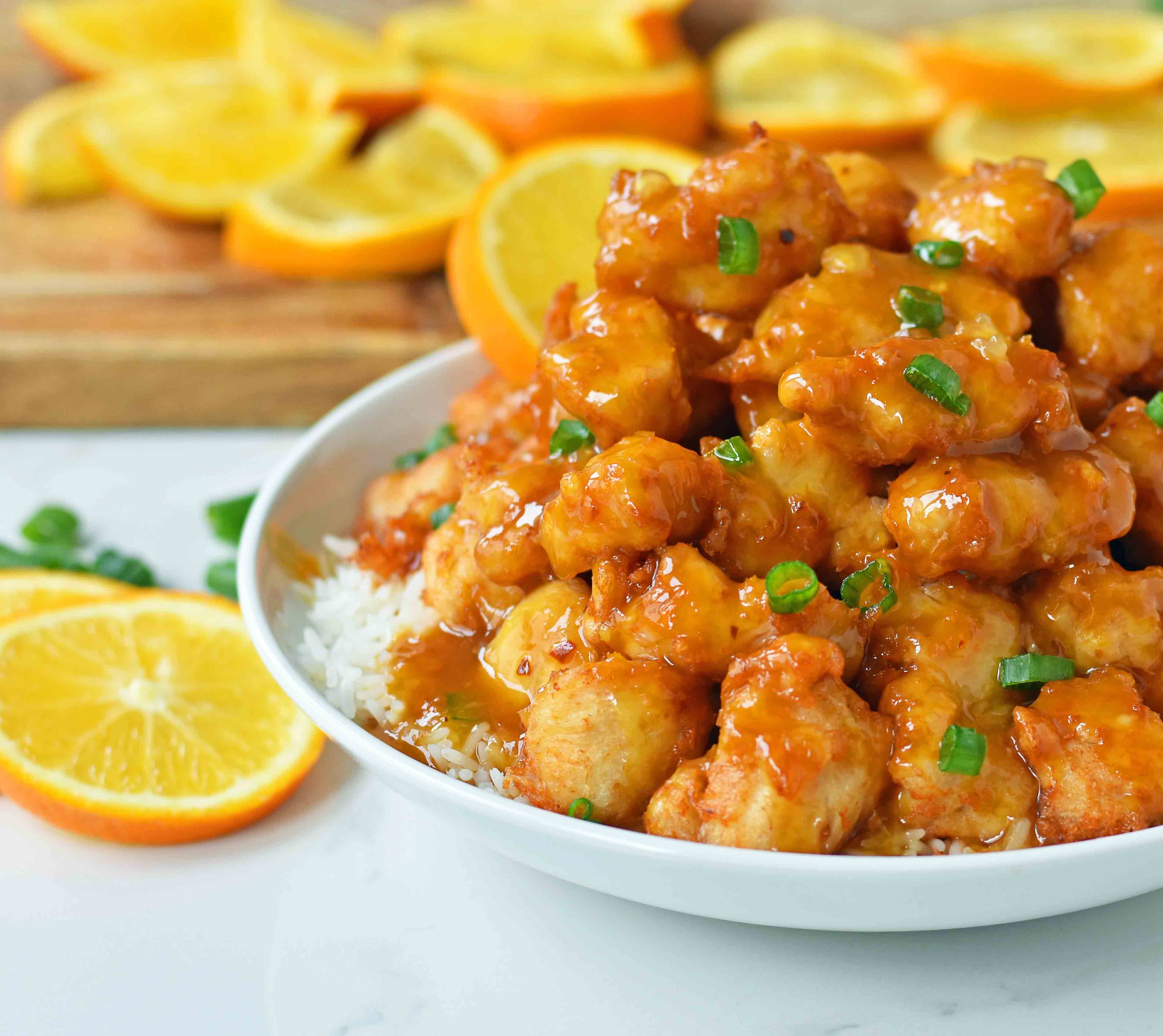 How to make Chinese Orange Chicken at home:
Start with boneless skinless chicken breast or thighs. Cut into bite-size pieces. Dredge the chicken in whisked eggs and cornstarch/flour mixture until nice and coated. Get these chicken pieces ready for the oil.
To make your homemade orange sauce, place orange juice, sugar, vinegar, soy sauce, garlic, ginger, and red chili flakes in a small pot and cook over medium-high heat. Add cornstarch and water and cook until thickened. Stir in orange zest.
Heat oil in a heavy-bottomed pot over medium-high heat. When frying foods, it is so helpful to use a thermometer. Let the oil heat up to 350 degrees. Once the oil is ready, in batches, cook chicken for about 2 minutes until light golden brown. Repeat with remaining chicken.
Remove from oil and drain on a paper towel-lined plate.
Toss fried chicken with the sweet orange sauce. Top with grated orange zest and green onions. Serve immediately.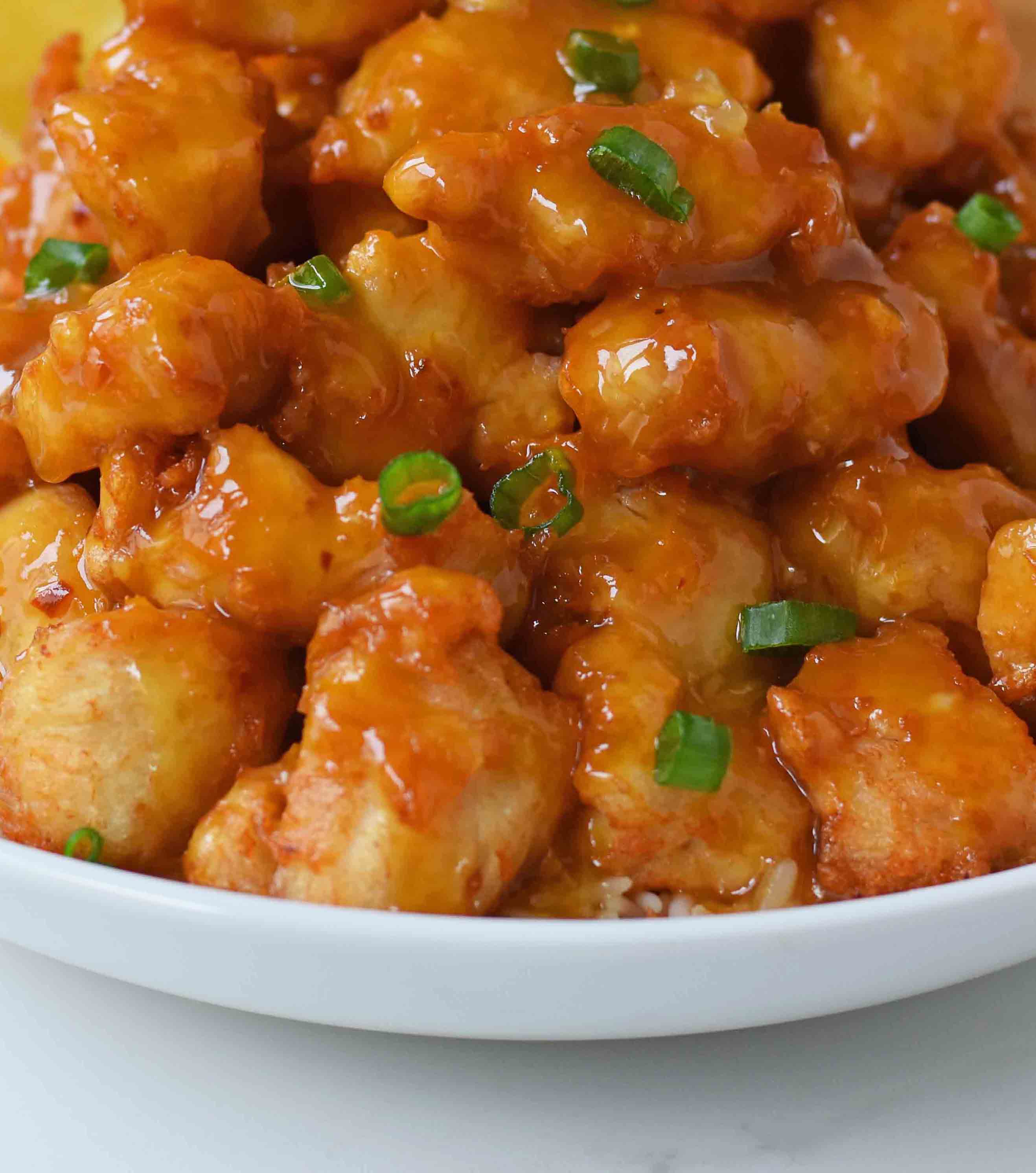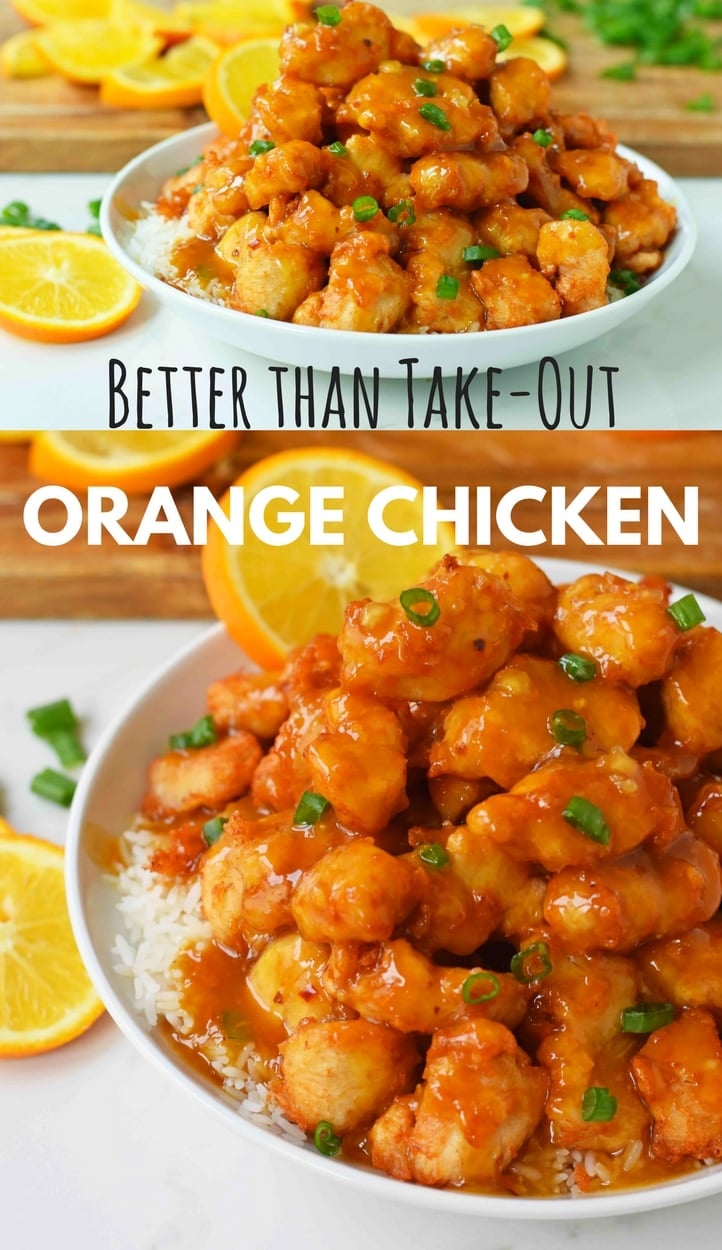 This Orange Chicken is going to make you forget take-out. Let me know how it turns out by reaching out on instagram at @modern_honey. Have a great night, my friends!