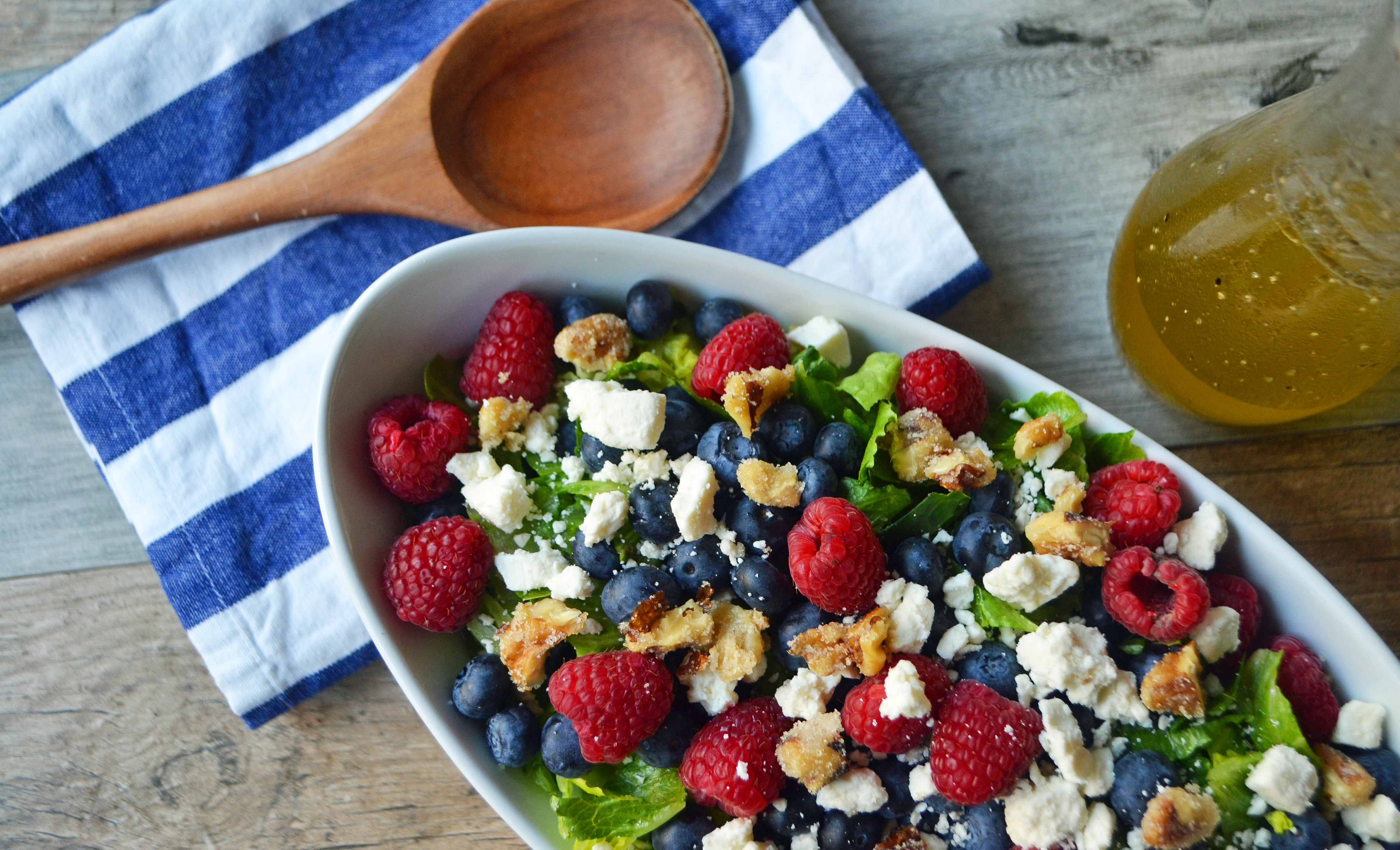 My Grandma Faye truly was the kindest soul and she lived her life giving service....mainly feeding all of her grandchildren!  Any time we visited her, she treated us like royalty and the spreads of food she prepared for us looked as if she was feeding the masses. She aimed to please and making food for her family was one of the ways she showed her loved for us.
Her meals were traditional and always included a protein, a vegetable, a salad, and dessert at every meal. She was known for her beautiful salads. My husband become known as the "salad scraper," as he could be counted on to finish off every morsel of salad left in the bowl after everyone had eaten.
Her dressing was always simple. It had the right amount of sweetness with a touch of sugar, yet balanced with perfect tartness from the apple cider vinegar.  My husband could drink this stuff straight from the bottle!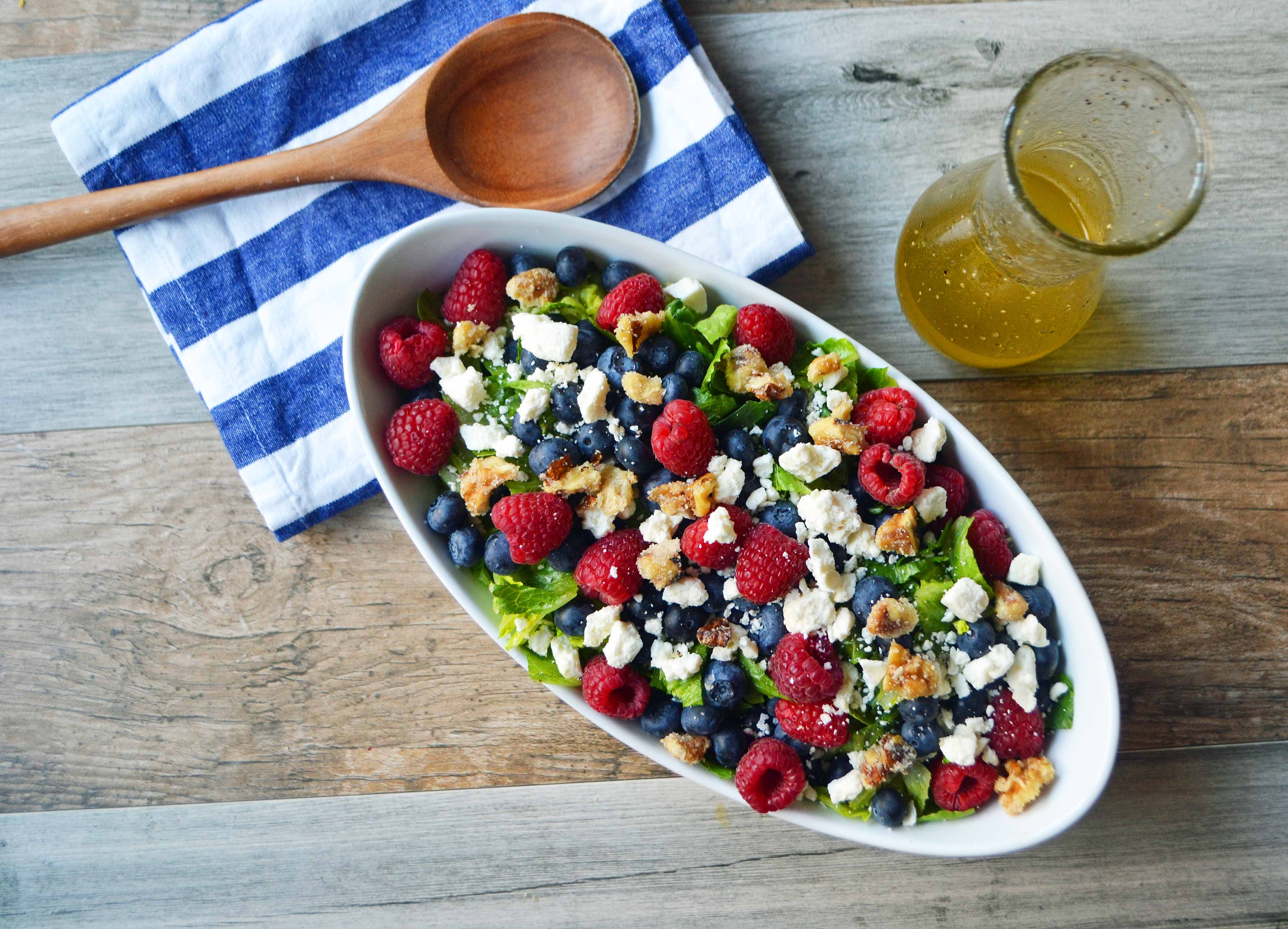 This is the perfect salad for your Easter Sunday meal, a party, or a simple lunch. The beauty of it is that you can change up the fruit and cheese selections, making it a very versatile salad. I've named it the, "All American Nuts and Berries Salad" because it looks like an American flag with it's red, white, and blue colors.
To make this Nuts about Berries Salad, you can use fresh raspberries, sliced strawberries or pomegranate arils (when in season) to give it that radiant red color. Blueberries or blackberries give it a touch of blue. Add any type of white cheese such as tangy blueberry goat cheese, salty feta or creamy mild mozzarella.
My kids are obsessed with mozzarella cheese in this salad because it's milder than feta or goat cheeses. The candied walnuts round it out by adding a sweet crunchy element. I tend to use romaine hearts, found in a package of 3-6 at the grocery store or Costco,  in my salads because they have the crispness of iceberg lettuce but more nutritional value.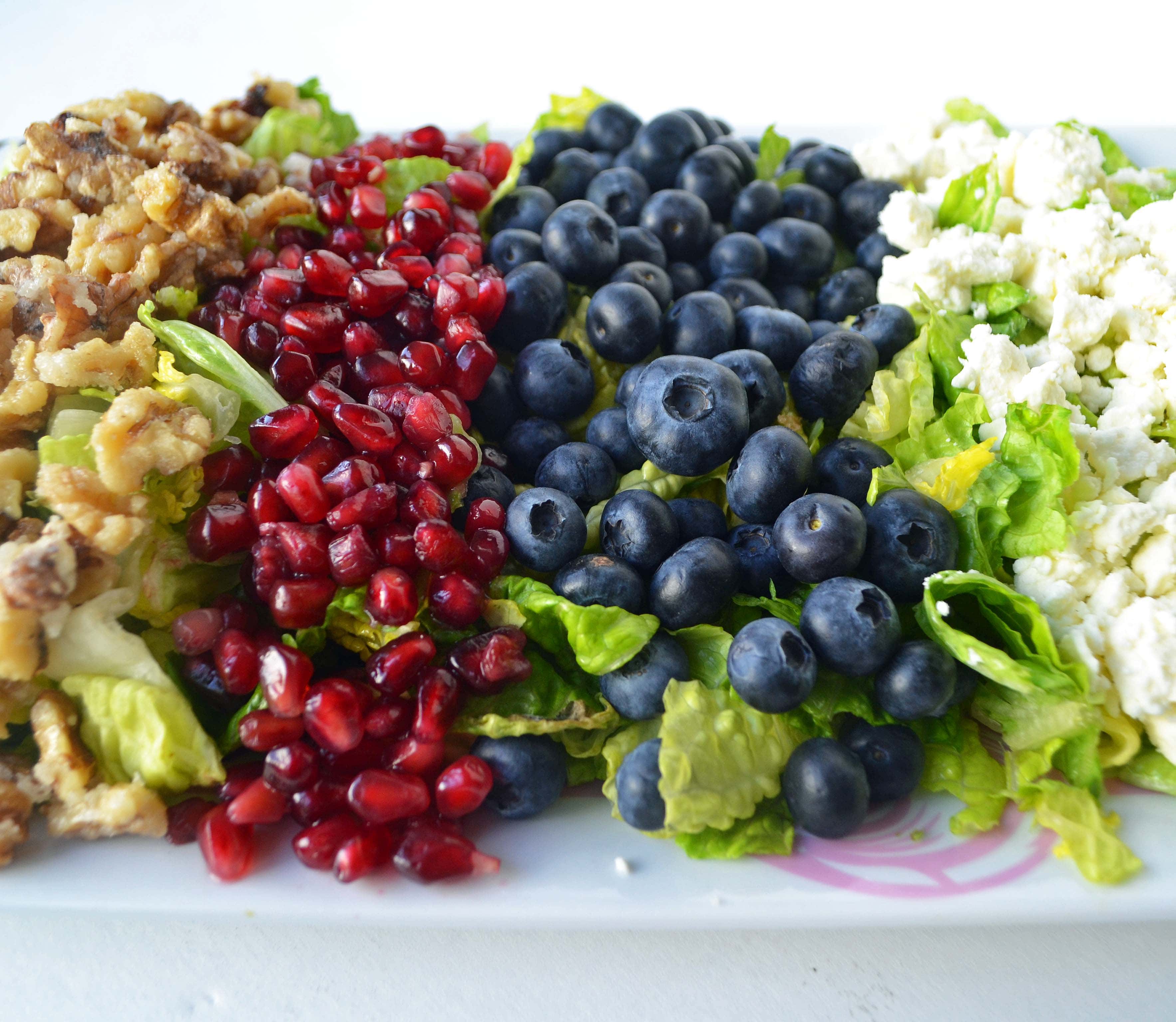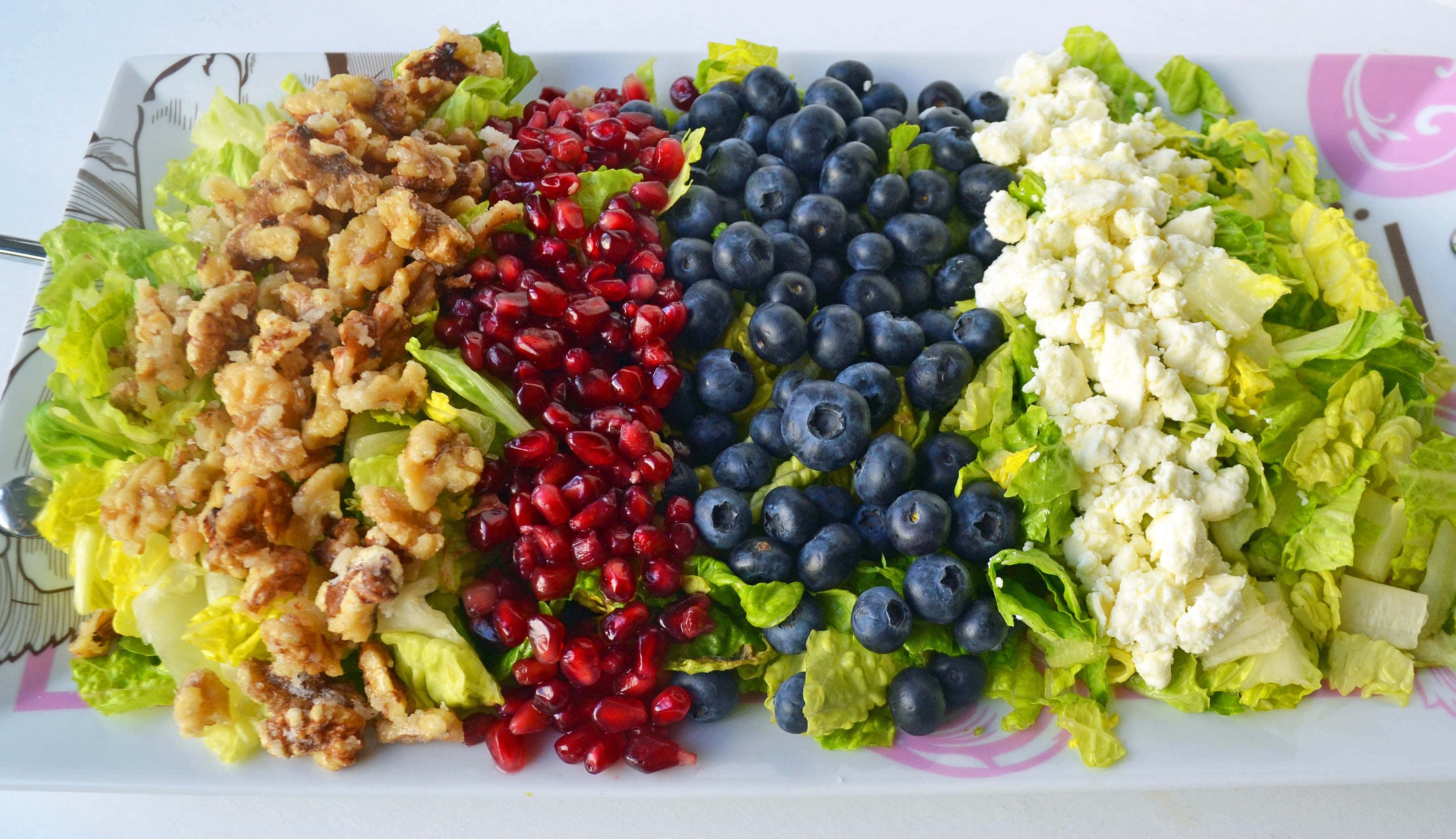 Let me know how much you love this All American Nuts and Berries Salad. Hope you all have a beautiful Easter spent with your family! xo
Happy Eating!