Bakery-Style Milk Chocolate Chip Pecan Cookies
The best soft and chewy milk chocolate chip pecan cookies are the perfect bakery-style cookie. 
These are hands down the best milk chocolate chip pecan cookies! I have worked on perfecting this recipe and it is time to share it with you. I am predicting this bakery x-large cookie recipe will become a staple in your home in no time at all.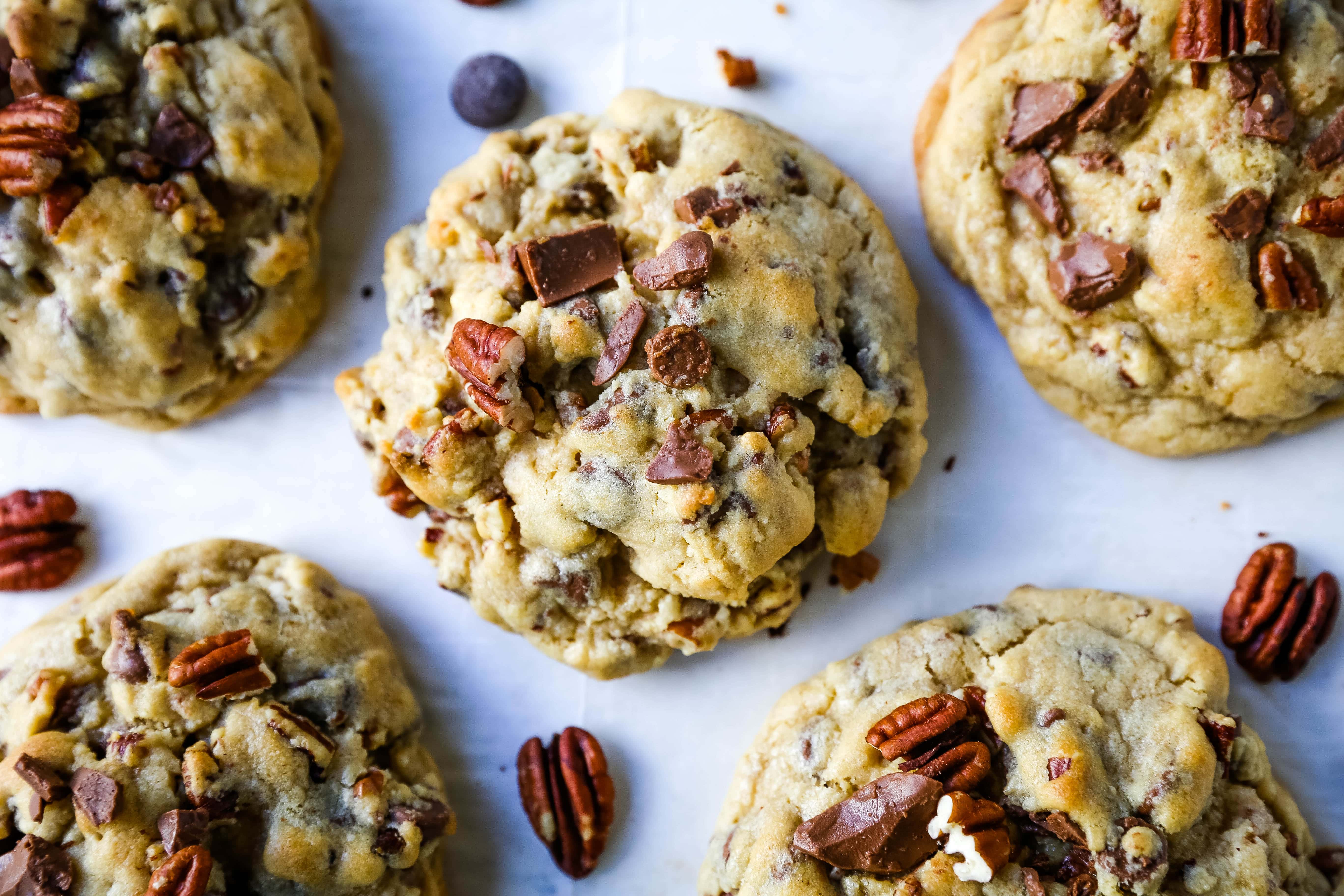 My daughter asked me what is my absolute favorite thing to make in the kitchen. Without hesitation I answered, "COOKIES." I have been baking cookies since the time I was able to reach the countertop so it is my passion. Creating new cookie recipes is one of my all-time favorite hobbies.
Years before I started Modern Honey, I developed a knock-off recipe for the famous New York City bakery called Levain Bakery.  It was actually my very. first recipe posted on Modern Honey and has been consistently one of my most popular recipes. It has maintained its 5-star rating over the years! You can find the Levain Bakery Cookie Recipe HERE.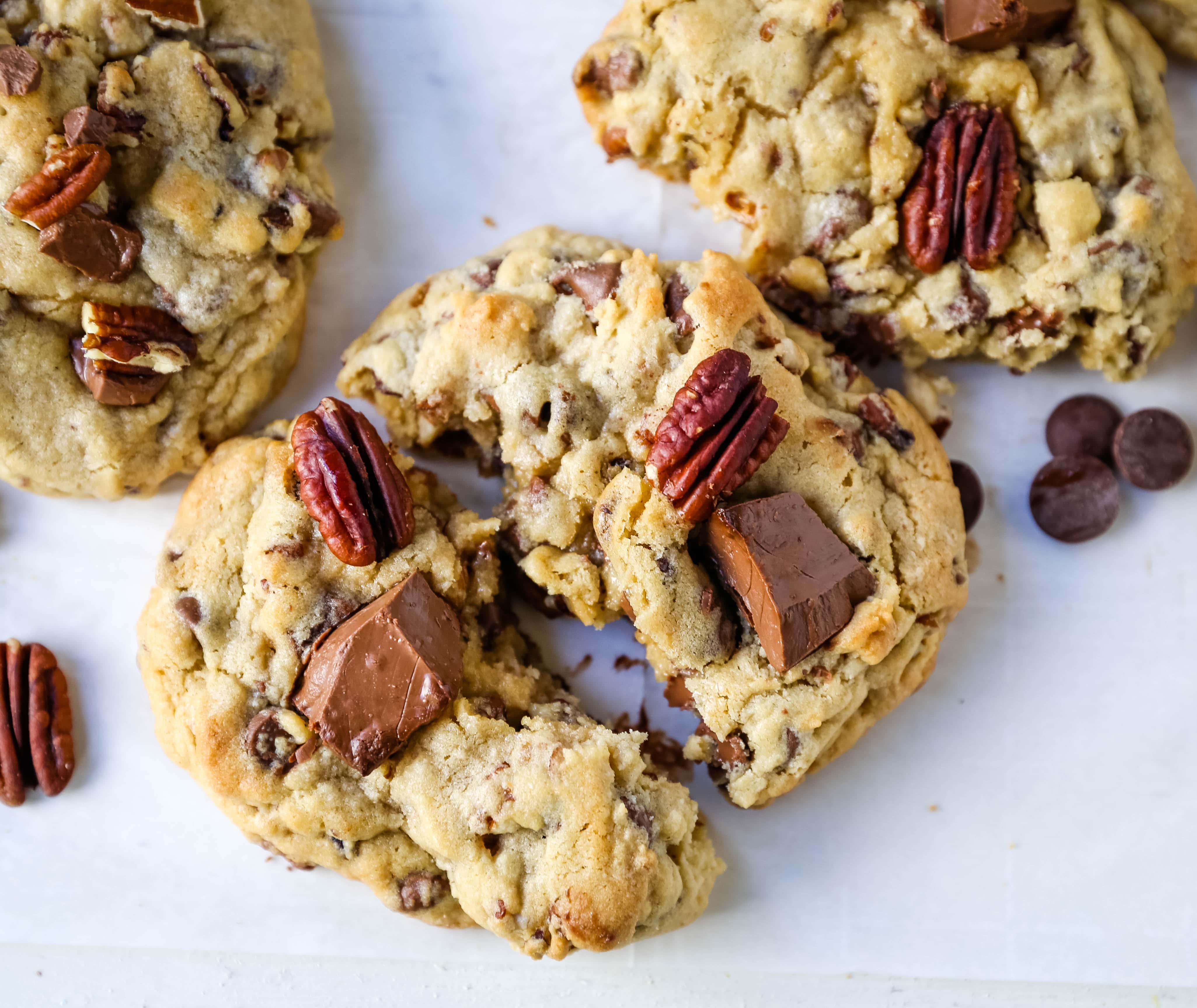 I decided to change up the recipe and use milk chocolate chips and pecans, instead of walnuts. A few more changes such as added vanilla extract and a slightly lower baking temperature. The perfect chocolate chip pecan cookie was born!
I suggest using light colored cookie sheets with this recipe. The dark colored baking sheets attract the heat and the bottoms can become overcooked.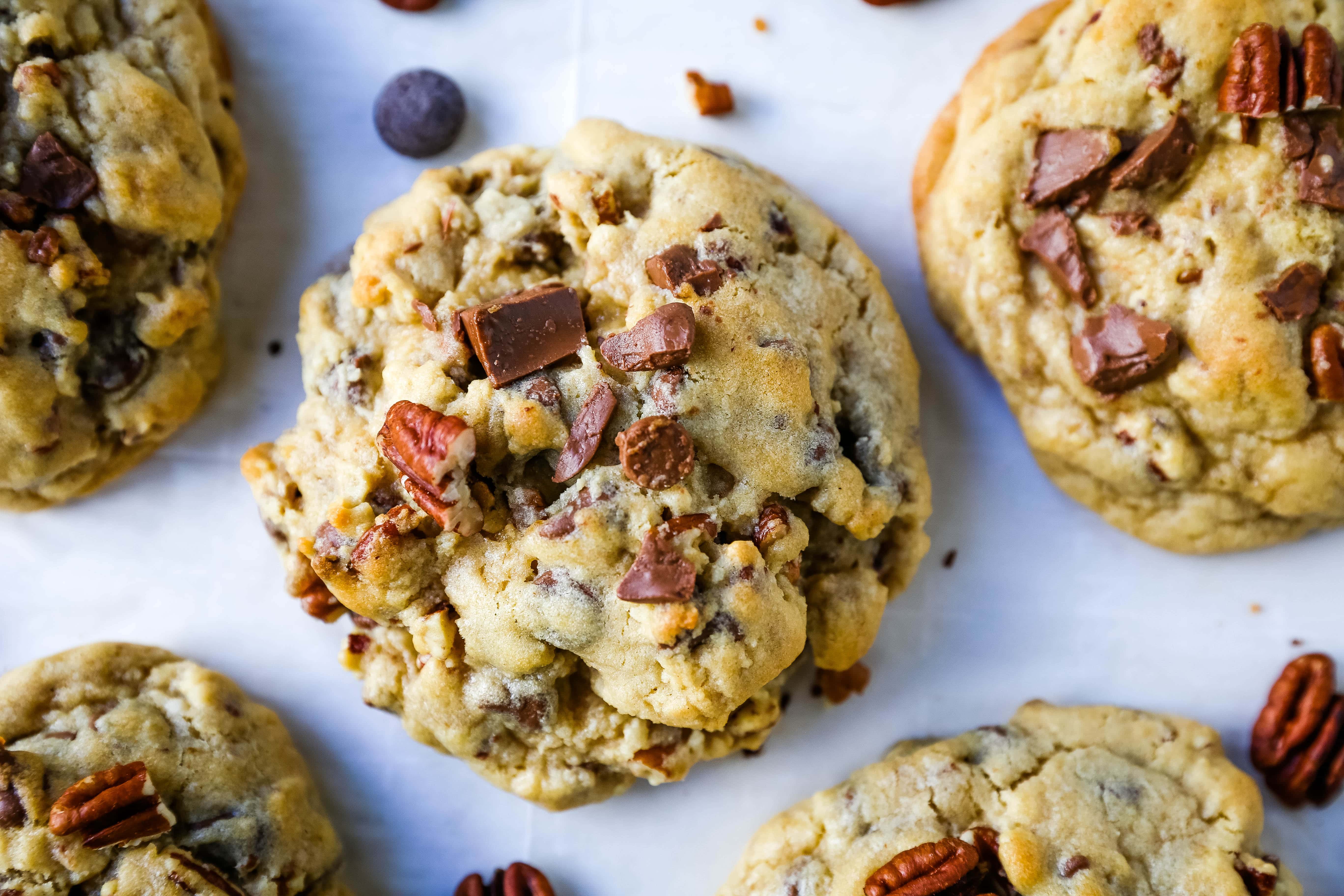 How to make the Best Chocolate Pecan Cookies:
 Start with cold butter, cut into small cubes. It is important to cut it into small cubes to allow it to cream together with the sugars. Cream for at least 4 minutes until light and fluffy, ensuring to scrape down the sides of the bowl often.
Add eggs and vanilla and mix for 1 minute longer.
Stir in cake flour and all-purpose flour, cornstarch, baking soda, and salt. The cake flour creates a tender texture and the cornstarch adds thickness while still making it soft and chewy.
Fold in milk chocolate chips and pecans. My go-to chocolate chips brands are Guittard and Ghirardelli.
These x-large bakery cookies are about 5 ounces each. I love to use my kitchen scale to weigh the cookie dough to make sure they are even.
Bake just until the tops start to become a light golden color. Let sit for at least 10 minutes to allow the cookies to set-up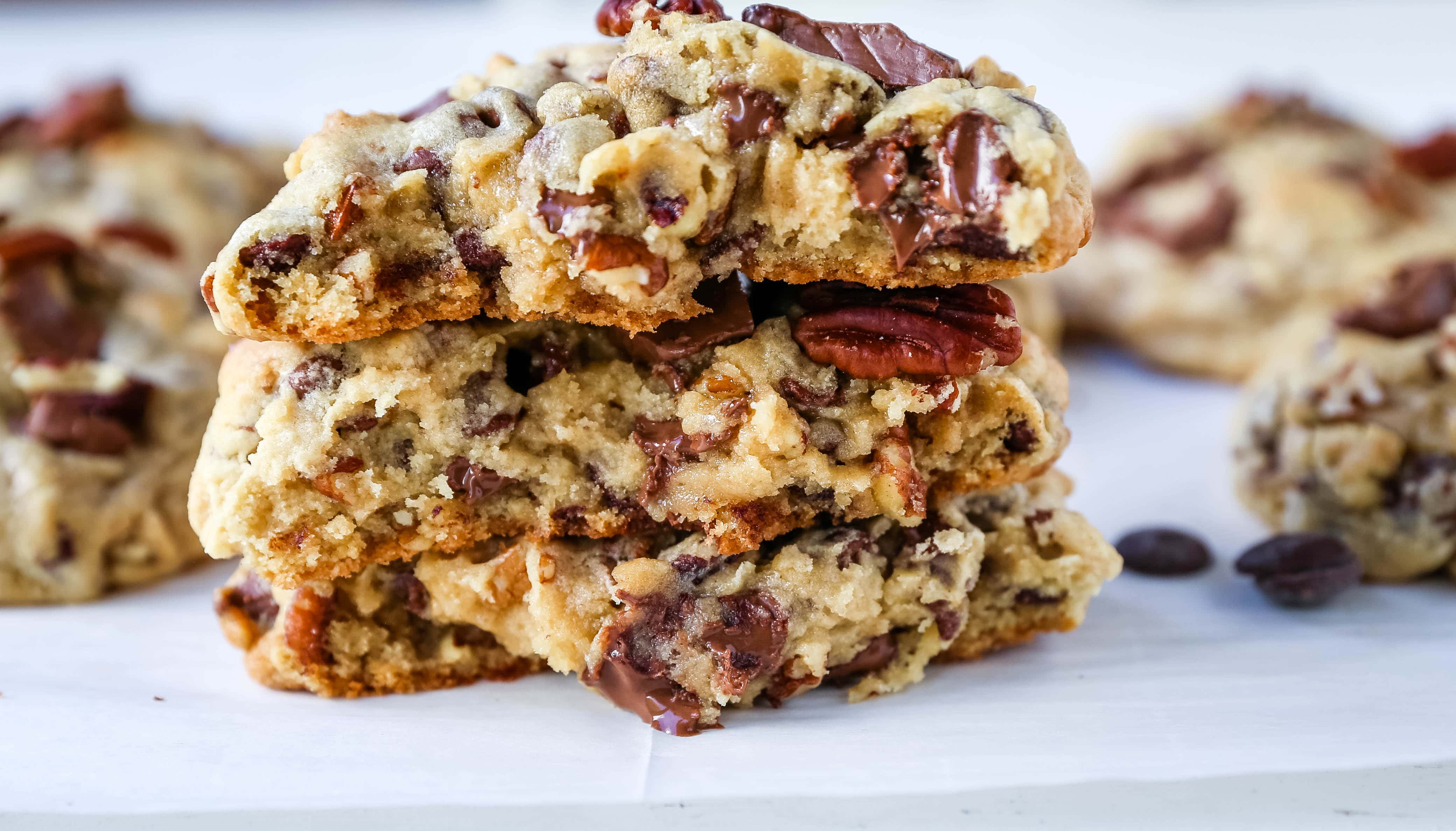 Here are some of my favorite baking tools:
Kitchen Scale
Light-Colored Baking Sheets
Parchment Paper Sheets
KitchenAid Mixer
I love to hear from you! If you make this recipe, please be sure to leave a comment and give this recipe a rating. Sign up for my newsletter below so you never miss a recipe. Thank you for following along! I truly do have the greatest readers. FOLLOW ME ON:   INSTAGRAM — FACEBOOK— PINTEREST