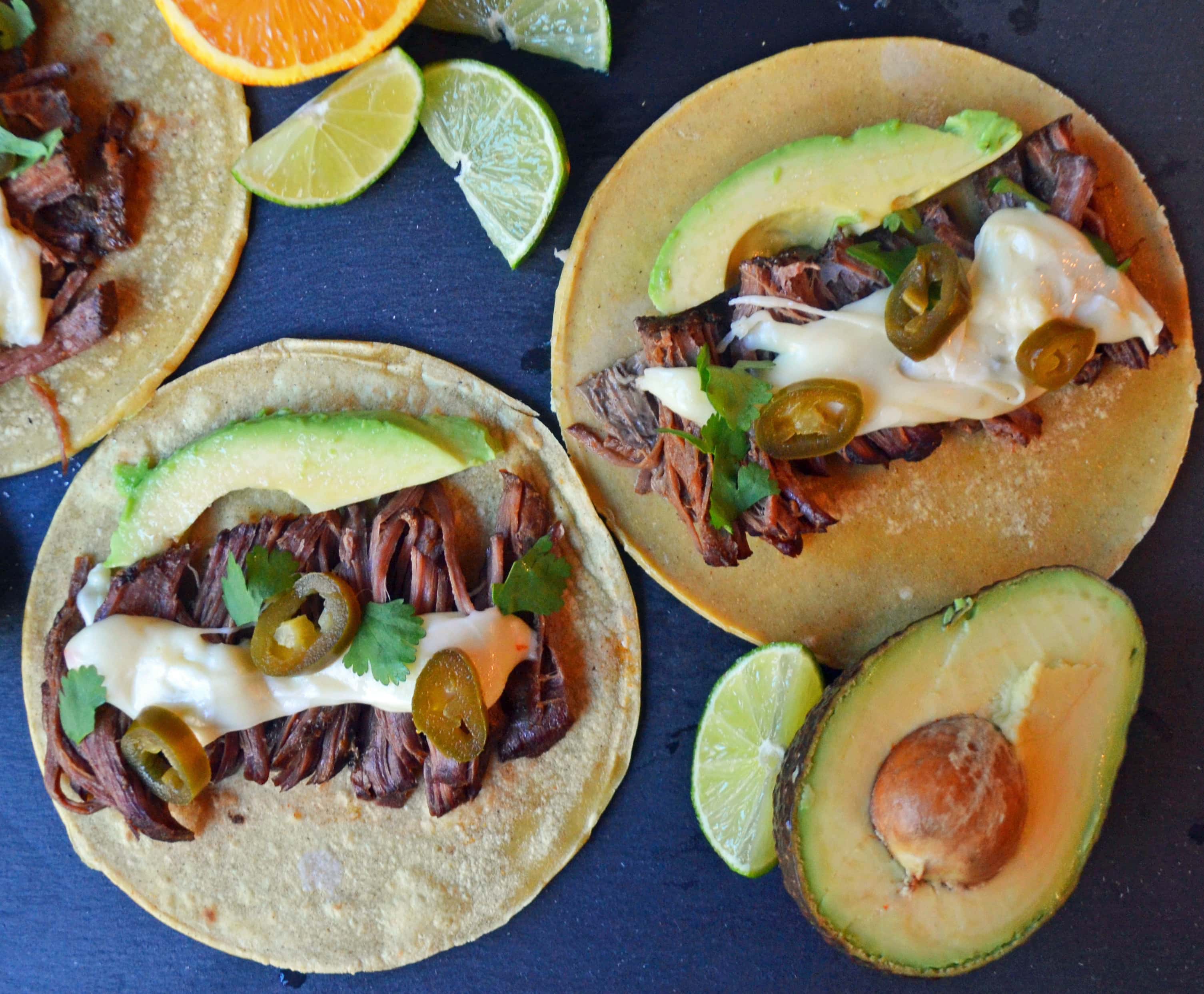 Can we count the many ways we love the slow cooker (aka Crock Pot)? The love for it even gets multiplied when you put Mexican Food in it.
Anyone else feel a deep craving for Mexican food on the daily? These Beef Barbacoa Tacos with Pepper Jack Queso is the perfect meal to whip up in the morning, forget about, and come home to the incredible smells of Mexican spices. The key is to coat the beef roast with fresh lime juice, chipotle peppers and Mexican spices to bring out the flavor. You cook low and slow so the beef is so tender and the shining star has to be the Pepper Jack Queso, which finishes it off with creamy goodness.
When we lived in Texas... tacos were a big deal there.  We would drive the 85 miles to the food mecca, Austin Texas, to love on their taco creations.  They are known for their food trucks and creative chefs and their tacos were something worth driving for. It was there, I discovered the power of queso drizzled on top of tacos. Since, I am now 1,000 miles away from those crave-worthy tacos, I needed to recreate those babies at home.
Clearly, when is drizzling queso ever a bad thing? This queso isn't your typical processed stuff that you find in stores. My husband still loves to buy the bright neon orange stuff that doesn't resemble any type of real cheese. Much to my dismay, he also loves to sneak in the pantry his favorite foods from college - Top Ramen, Mac n Cheese, and Chef Boyardee.  Say goodbye to the orange stuff, my dear husband.
This pepper jack queso is super simple using only fresh butter, garlic, spicy jalapenos, creamy milk, and soft Monterey Jack Cheese and it's the perfect companion to the tender barbacoa beef.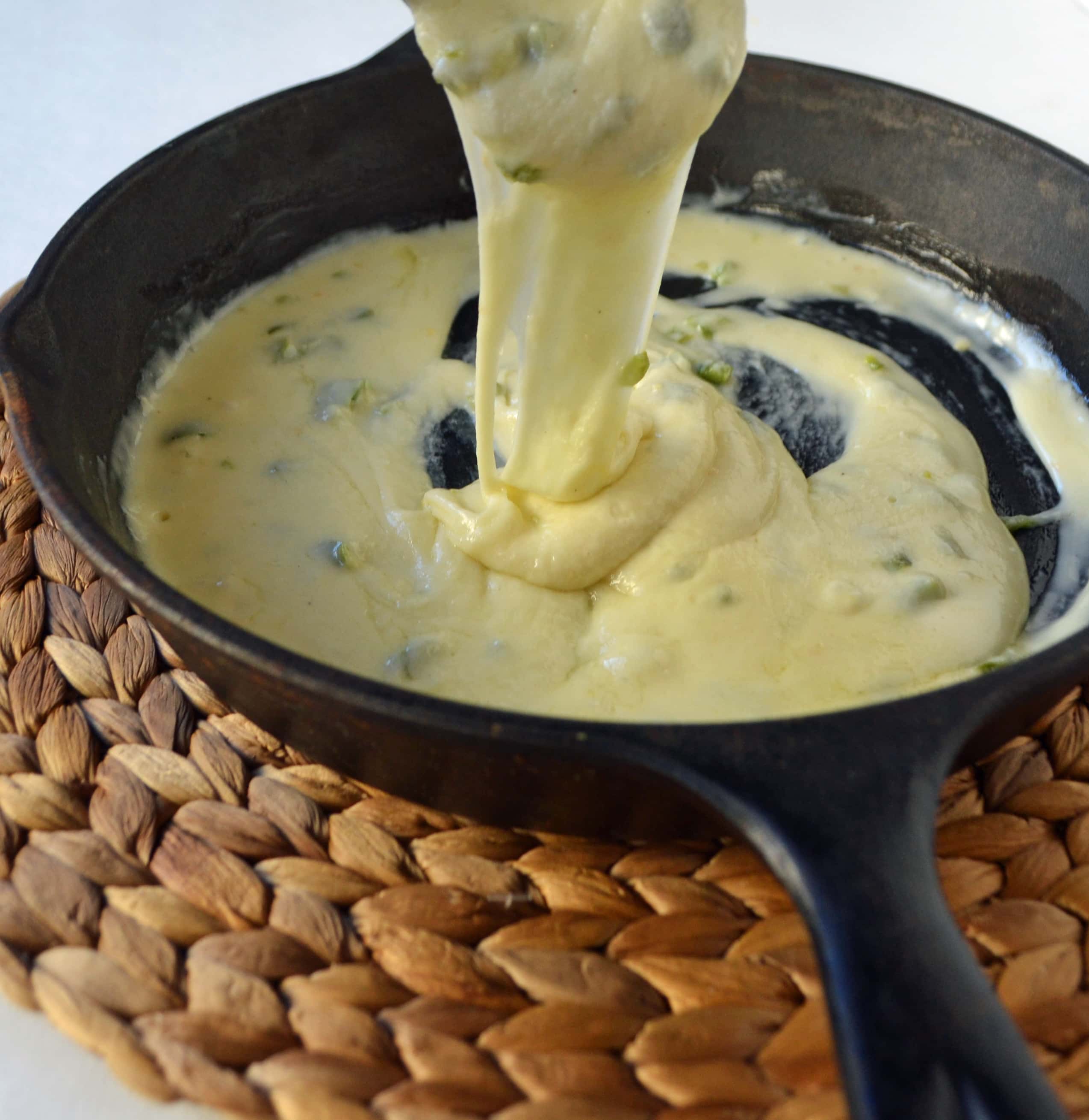 Make good use of this saving grace of the kitchen - the crock pot!  This simple but flavorful meal that your family will sure to love.
Happy Cooking!