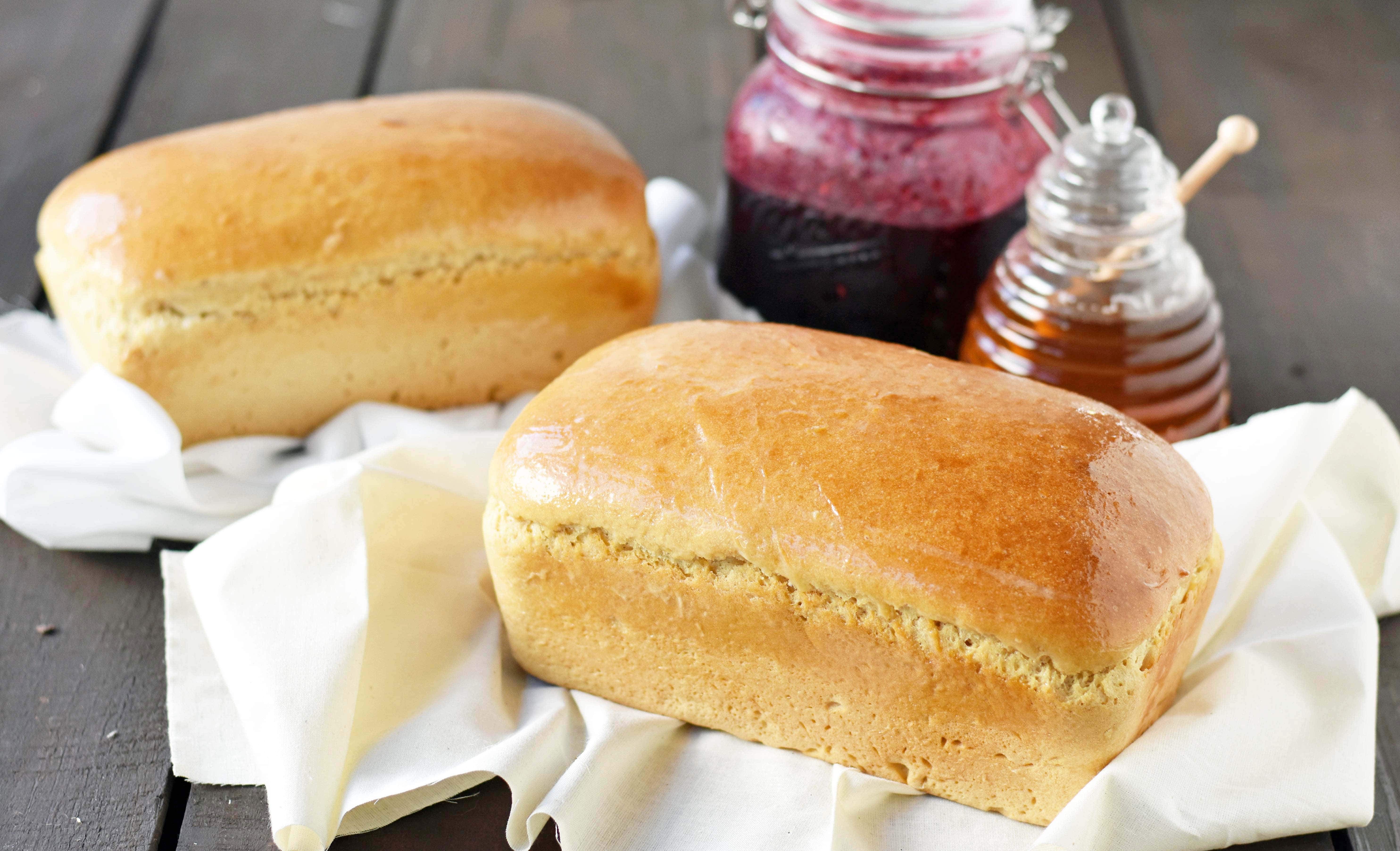 BEST WHOLE WHEAT BREAD RECIPE
My Mom put on her apple apron, pulled out the flour containers, and kneaded homemade bread like nobody's business. There was nothing like the smell of homemade bread straight out of the oven. I would run home from school much faster on those days when my Mom was baking homemade bread. I slathered the homemade bread with sweet cream butter and honey or berry jam. To this day it is still one of the most comforting foods that always reminds me of home.
I haven't carried on my Mom's tradition of weekly homemade bread because I have always said that it is way too time consuming. I still love to make it and feel a lot of satisfaction when it comes out of the oven but needed to find an easier way. Let me introduce to you the power of one hour bread!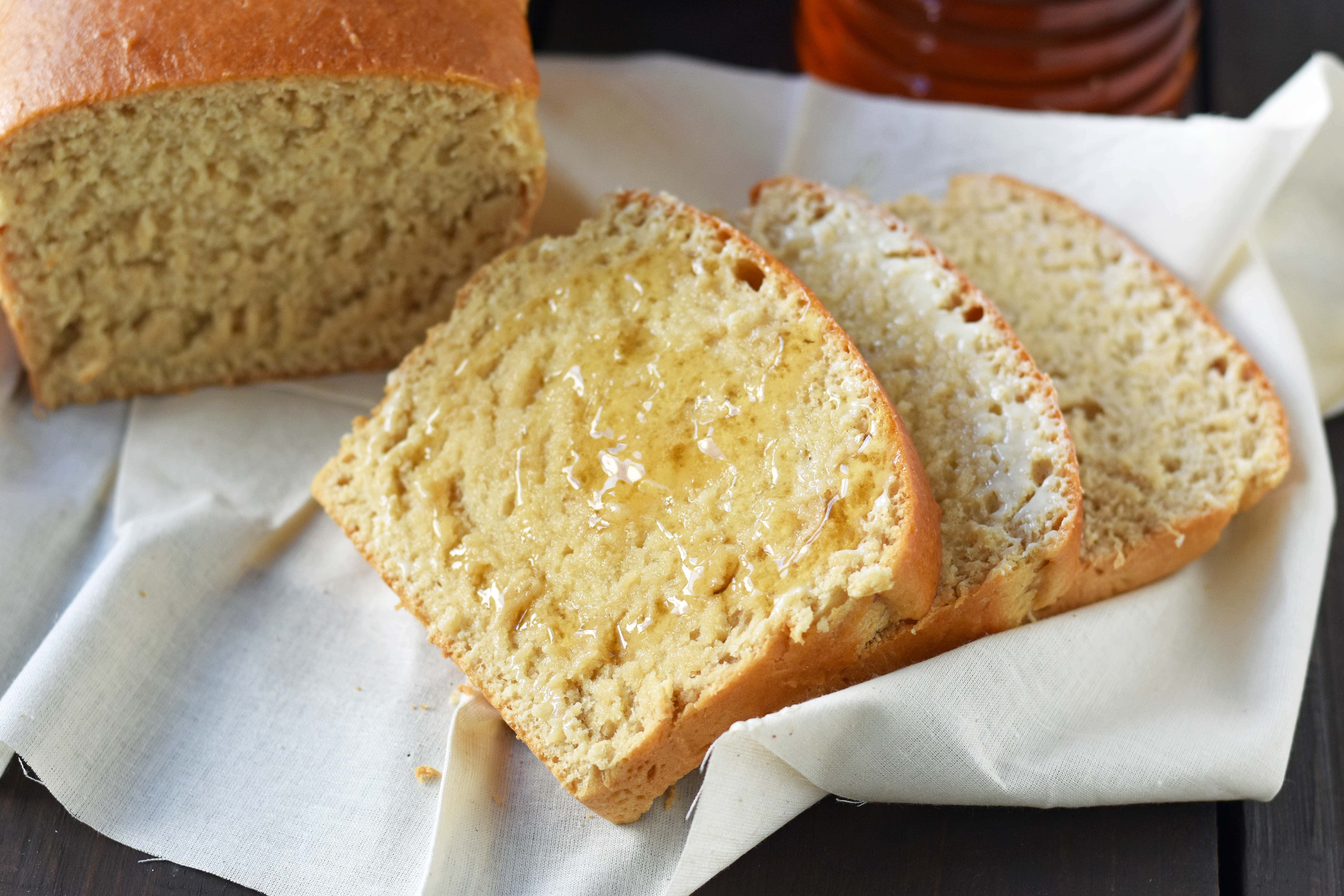 Our good friend, Shannon Lundin, has finally shared her top secret bread recipe! After being sensitive to gluten for years, she found that she could eat homemade whole wheat bread made from scratch with zero issues. It is such an amazing discovery and she is sharing her whole wheat bread recipe with all of us. I called her and asked if I could share this with my readers and she was happy to share.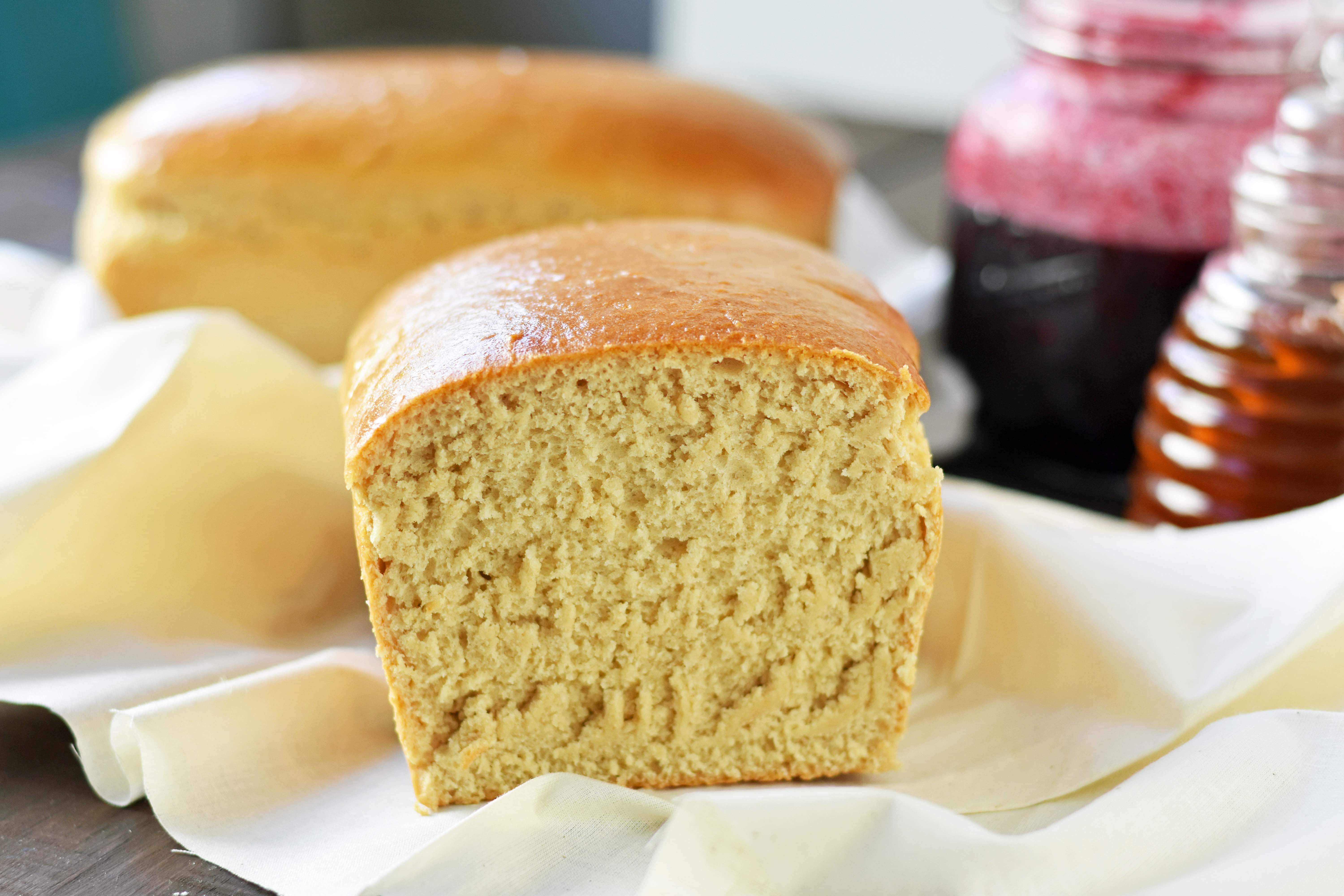 After trying this bread in Texas, I couldn't wait to follow her recipe and try it at home. I halved her best homemade one hour whole wheat bread recipe. I was in shock that it only took ONE HOUR to make two loaves of homemade bread. Amazing! It is incredible that you can make homemade bread start to finish in one hour.
This Best Homemade One Hour Whole Wheat Bread is made with such simple ingredients -- whole wheat flour, warm water, yeast, honey, oil, and salt. This bread is filled with all-natural ingredients and no sugar! It is healthy, hearty, and delicious.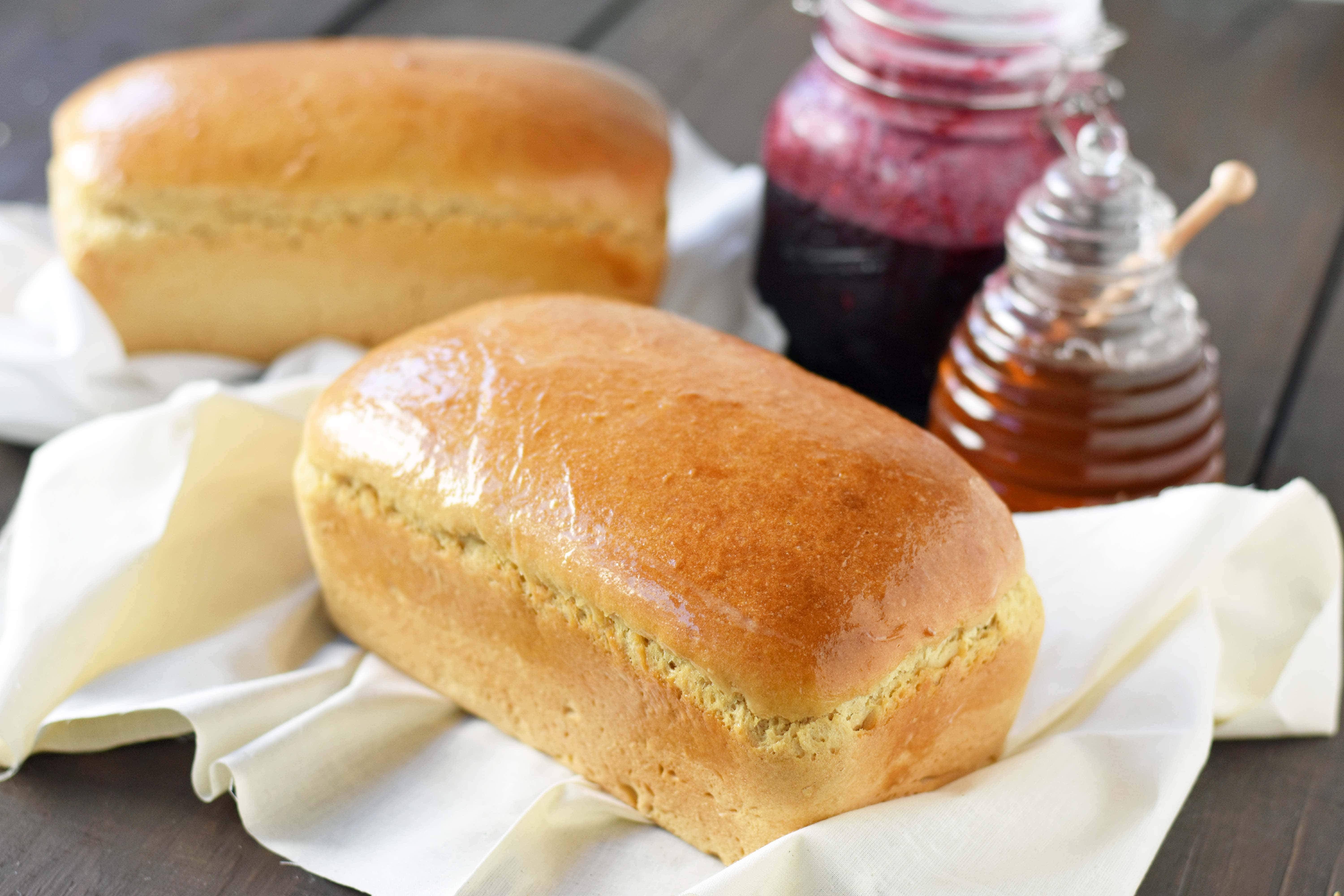 TIPS on MAKING the BEST HOMEMADE ONE HOUR WHOLE WHEAT BREAD:
Let your YEAST PROOF. The key is to use very warm water (about 110 degrees). Adding honey to the yeast helps it proof even faster. Let the yeast proof for at least 5 minutes. Remember to always use fresh yeast. You will know the yeast is working when it starts to form a creamy foam on the surface.

Use WHOLE WHEAT FLOUR

or half white bread flour and half whole wheat flour. If you have a

wheat grinder

, you can grind your own wheat. If not, look for organic whole wheat flour. You can always use half white flour and half whole wheat flour if you like a lighter bread.

Use a STAND MIXER

. This bread recipe is easiest with a stand mixer such as a Bosch. I love my Bosch mixer because it makes this bread so much easier! This is a huge time saver as you knead the bread for 10-12 minutes in the mixer. It saves you from doing it yourself! If you don't own a stand mixer, you can knead the bread dough by hand. Click here to get a good deal on a Bosch mixer.

Let RISE in WARM OVEN.

This expedites the rising process and cuts the time in half. Set the oven to about 200 degrees and let the bread rise for approximately 20 minutes or until double in size.

Here are my favorite loaf pans

.
BAKE until GOLDEN BROWN. Heat the oven to 350 degrees and bake until golden on the outside. Remove from oven and spread butter over top of loaves to give moisture and shine.
Once you remove the hot homemade whole wheat bread from the oven, remove from pans and spread with butter and jam.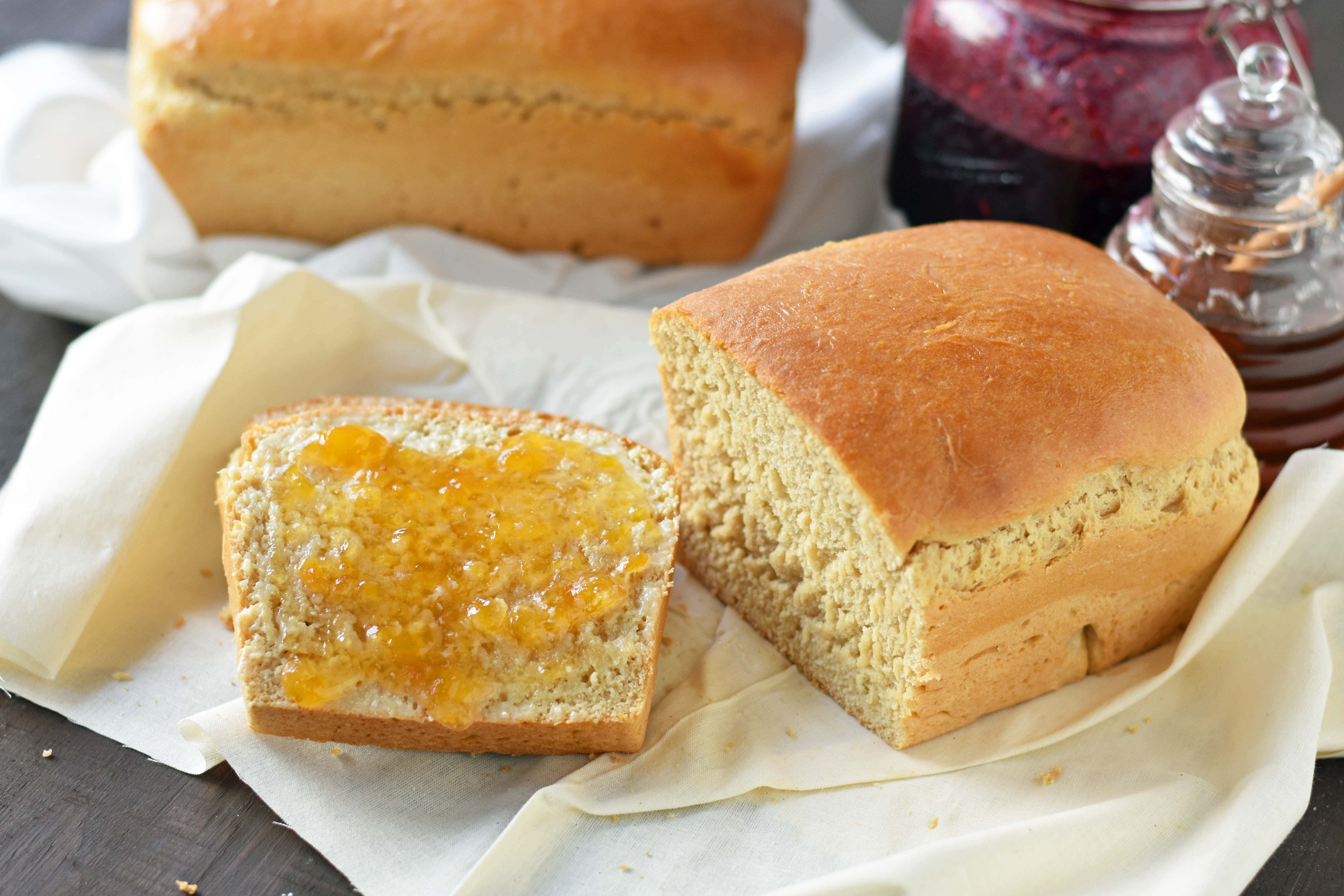 Pin on Pinterest: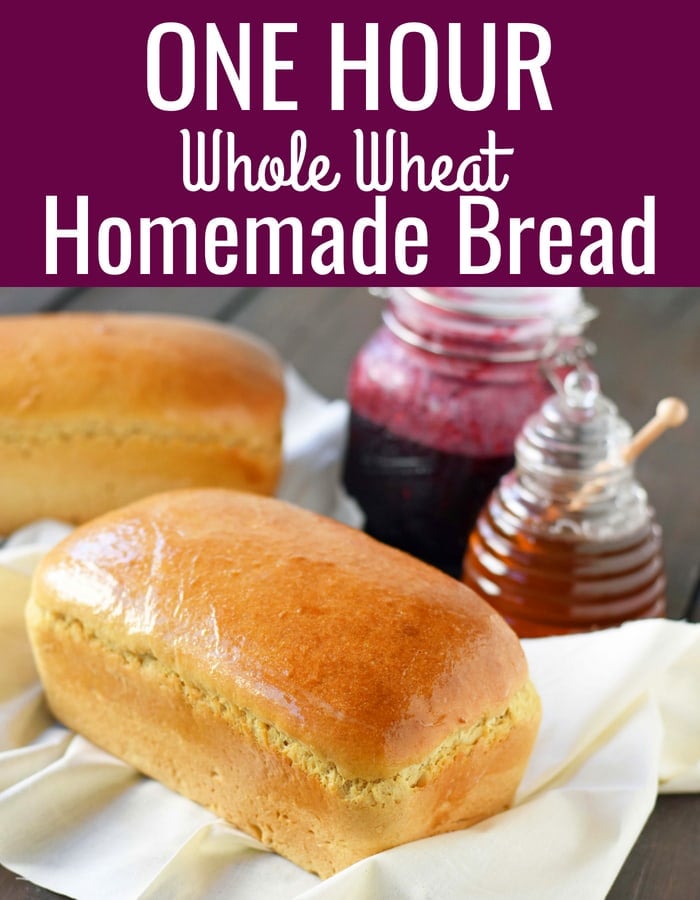 I can't wait to see your pictures of your Best Homemade One Hour Whole Wheat Bread. Tag me using #modernhoney or @modern_honey on instagram. I would love to see your creations!