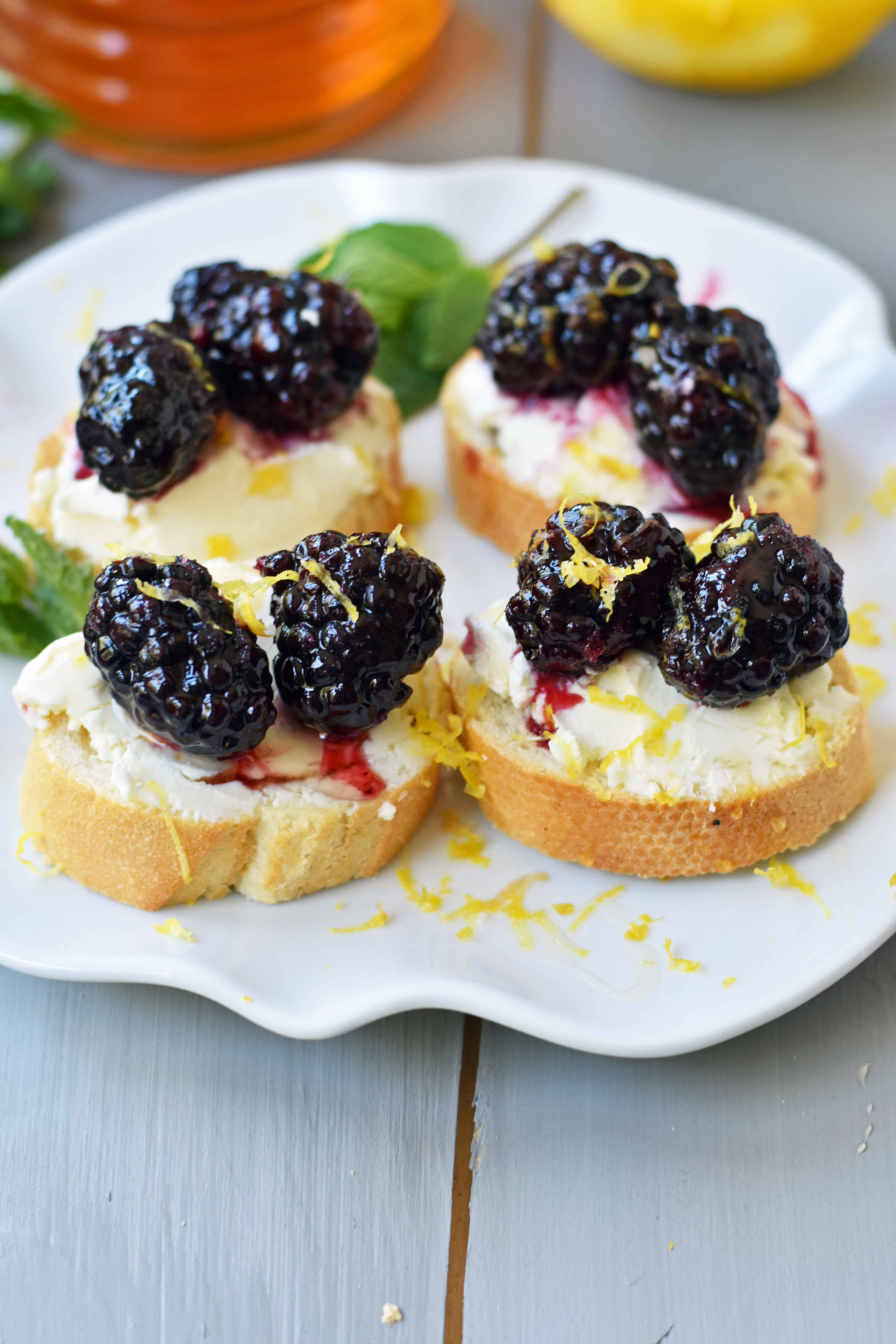 Blackberry and Lemon Mascarpone Crostini is made with toasted baguette, creamy Italian mascarpone cheese, blackberries marinated in sweet suar, lemon zest, and honey.
We all need quick, easy, tasty and beautiful appetizers.  This Blackberry and Lemon Mascarpone Crostini is made with the freshest of ingredients.  I was recently in Austin, Texas at the Whole Foods Headquarters. They were giving out samples of this fresh and vibrant appetizer and I was hooked.  It was the perfect way to share summer ripened blackberries with lemon zest. This blackberry and lemon mascarpone crostini is perfect for baby showers, bridal showers, parties, festive holiday gatherings, and so much more.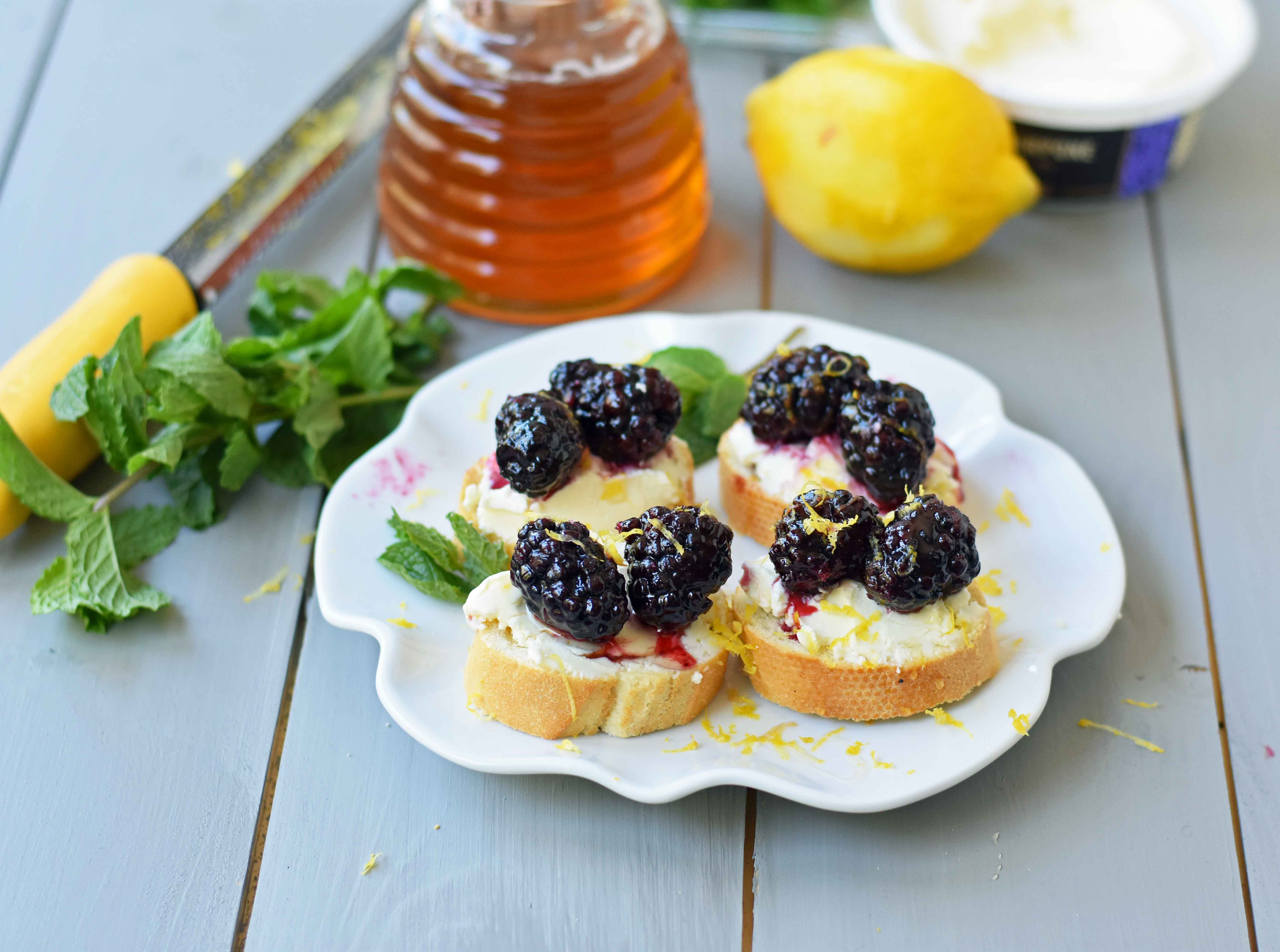 How do you make Blackberry and Lemon Mascarpone Crostini?
 Start with a french baguette.  This will be the base of the appetizer so pick up a high quality baguette from a local bakery or grocery store.  Cut into slices and toast in the oven under the broil setting for two minutes.
Let your blackberries marinate in sugar. Sugar helps to bring out the natural juices in the blackberries and it also softens them.  Let the blackberries and sugar works its magic for at least 30 minutes.
Use an mascarpone cheese, at Italian cream cheese.  It is heavenly creamy with a touch of natural sweetness. You may substitute softened cream cheese as well.
Add

fresh lemon zest

.  A little bit of lemon zest goes a long way to add a fresh burst of flavor. Here is my favorite zesterfor getting just the outer yellow part of the lemon.
May use

fresh herbs

-- thyme, mint, or basil to elevate the freshness. Cut into thinly sliced ribbons or just garnish on the serving platter.
Spread mascarpone cheese on toasted baguette. Top with sugared blueberries and lemon zest.

Drizzle with honey

, if so desired. Top with fresh herbs, if using.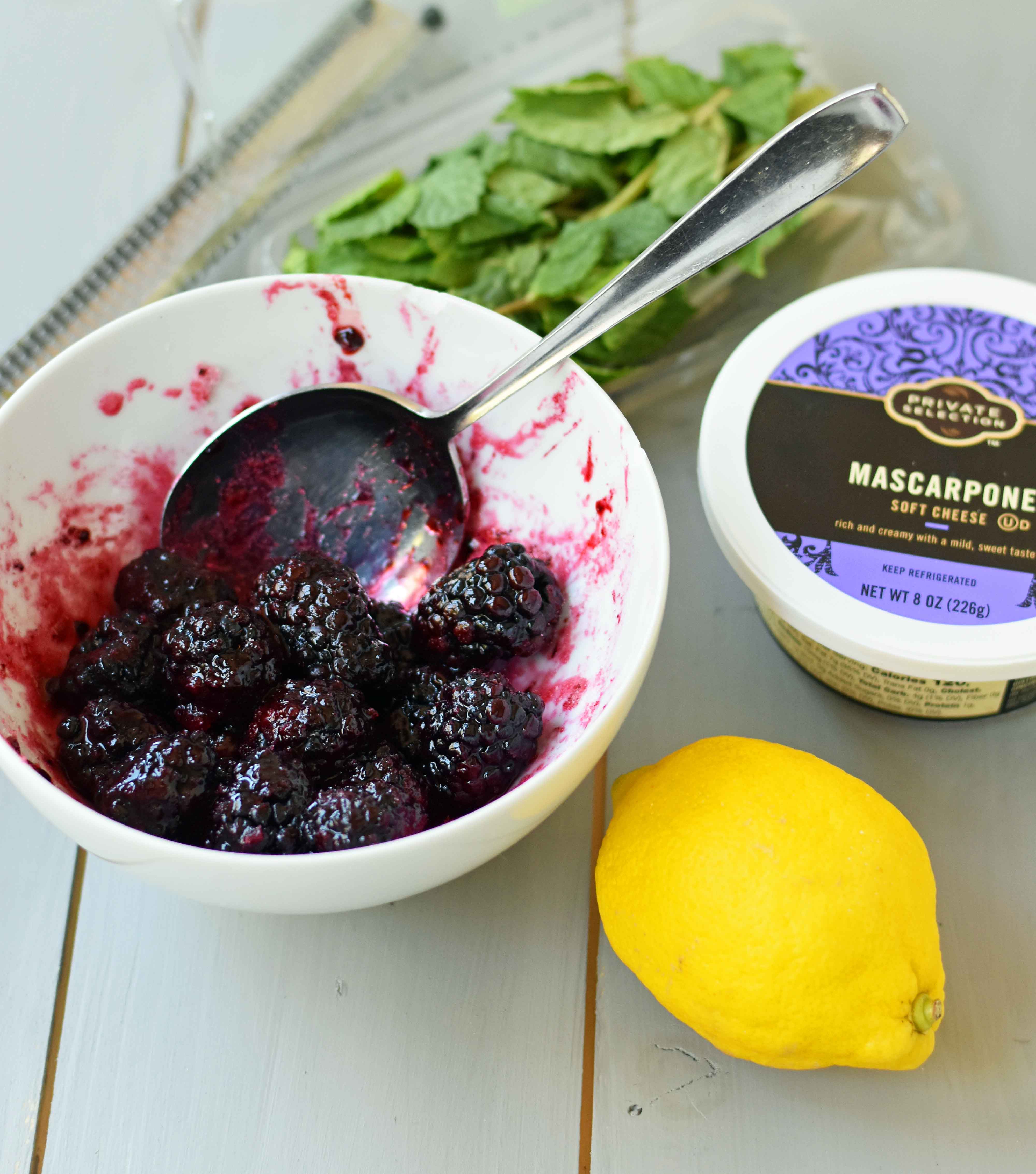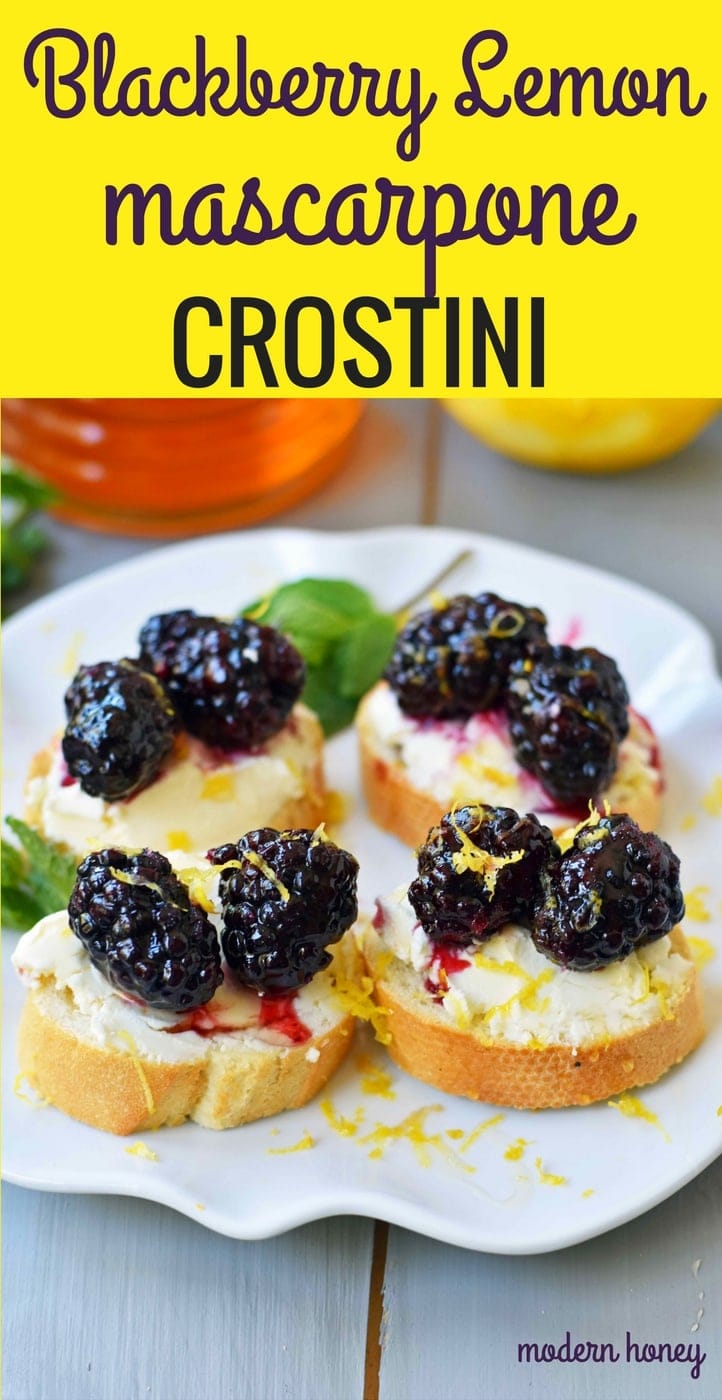 I would love to see pics of your next party when you serve these Blackberry and Lemon Mascarpone Crostinis.  Come say "hello" on instagram at modern_honey.  I would love to hear from you!