We just got home from spending a week in Idaho and Utah with my family. My entire family got together in Driggs, Idaho where my grandfather was raised and his father settled the town. Have you ever visited Driggs? It's such a charming town on the base of the Tetons and about 35 minutes from Jackson Hole. We spent most of our days hiking, fishing, exploring, and eating, of course! My sister-in-law, Laura made a fabulous Chinese Chicken Noodle Salad and it was fabulous. We couldn't leave it alone!
The first day I got home, I ran to the store to remake her Chinese salad. This Chinese Chicken Salad is made with tender chicken, cabbage, red pepper, green onions, crunchy almonds, and optional noodles, if you so desire. It is tossed with a honey ginger dressing. I made a few changes to make it even healthier yet still flavorful and savory. Instead of using ramen noodles, I used rice noodles and instead of sugar in the dressing, I used honey.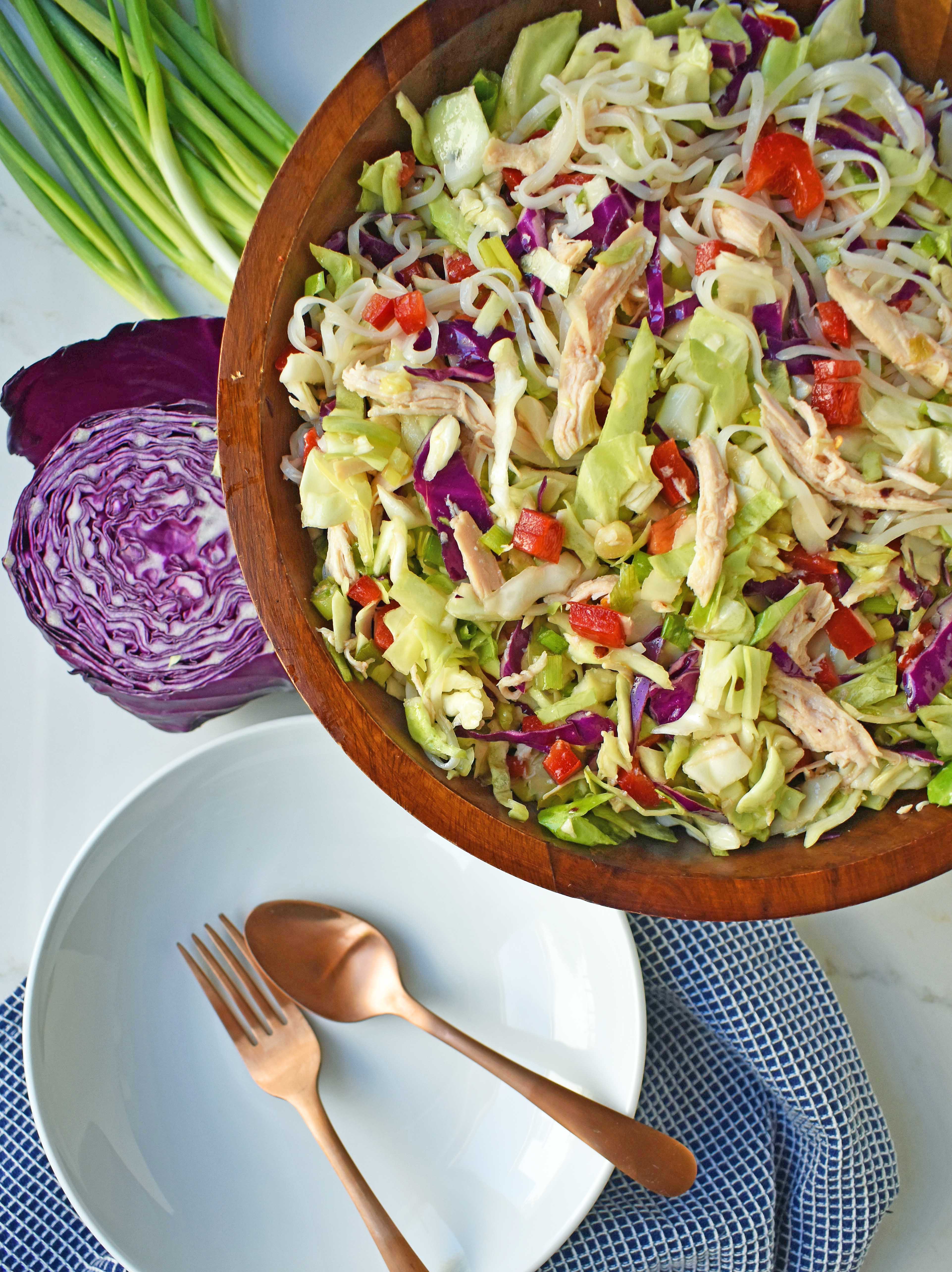 The beauty of this Chinese Noodle Chicken Salad is that it is naturally gluten-free and dairy-free so it is perfect for those who deal with food allergies. I use rice noodles but you could use soba (buckwheat) noodles, which despite their name are gluten-free as well. For those who aren't concerned with the salad being gluten-free, you can also use japanese udon or spaghetti noodles. You can also ditch the noodles. If you don't use noodles, you will have a little excess dressing so set aside some of the dressing and add as needed.
A huge time saver is using rotiserrie chicken. I am a huge fan of Costco's chicken since it is HUGE and only costs $4.99. It's a steal! You can also cook your own chicken breast until it is nice and tender. If you want to make your own shredded chicken, make sure it is salted well.
This Asian Chicken Salad is perfect for a full dinner, a side dish, a quick lunch or to bring to a potluck. It does keep well for days in the refrigerator and it is amazing that the cabbage still stays crispy.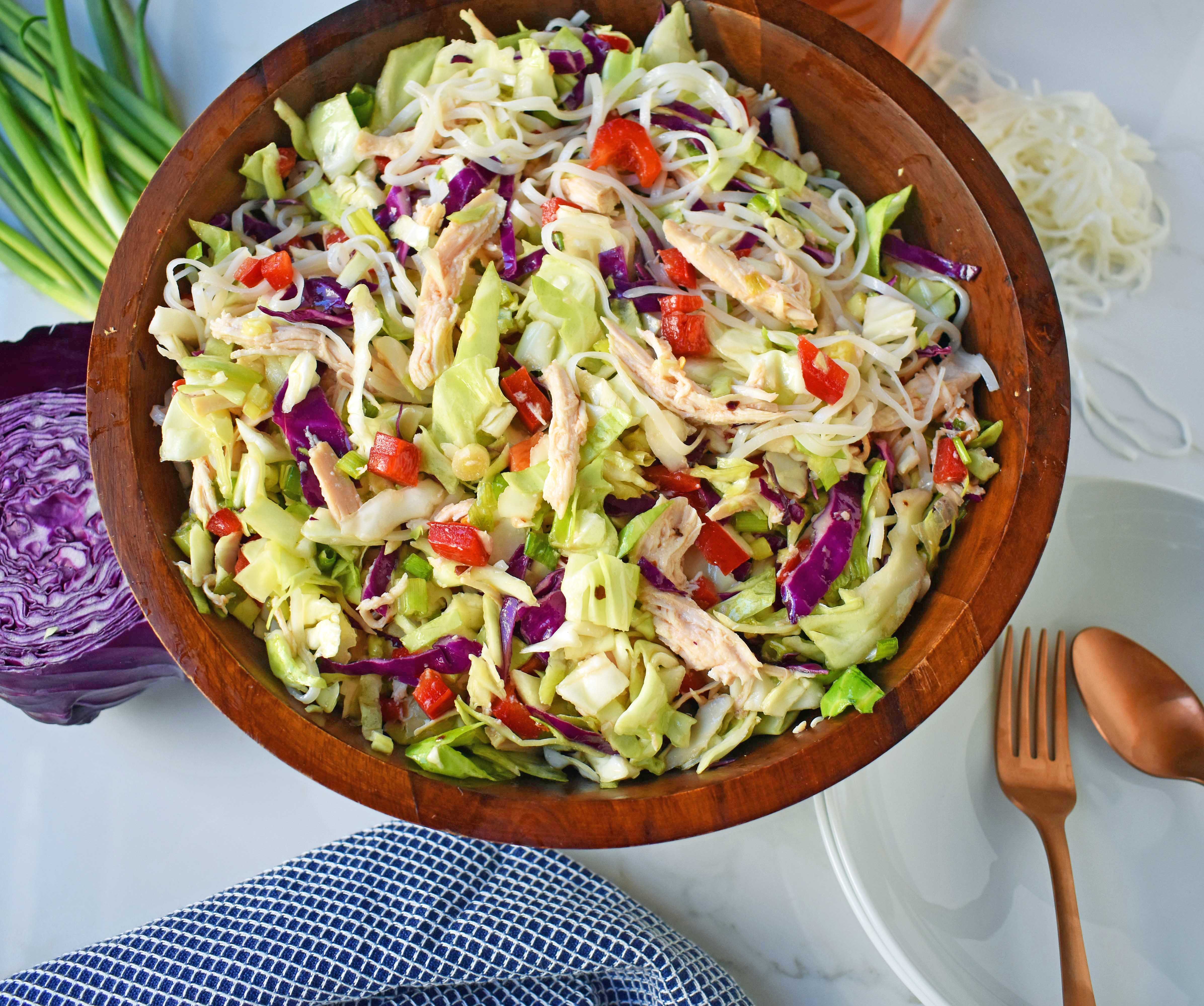 This Chinese Chicken Salad will be a huge hit at your next potluck or for a quick lunch idea.
Pin on PINTEREST: