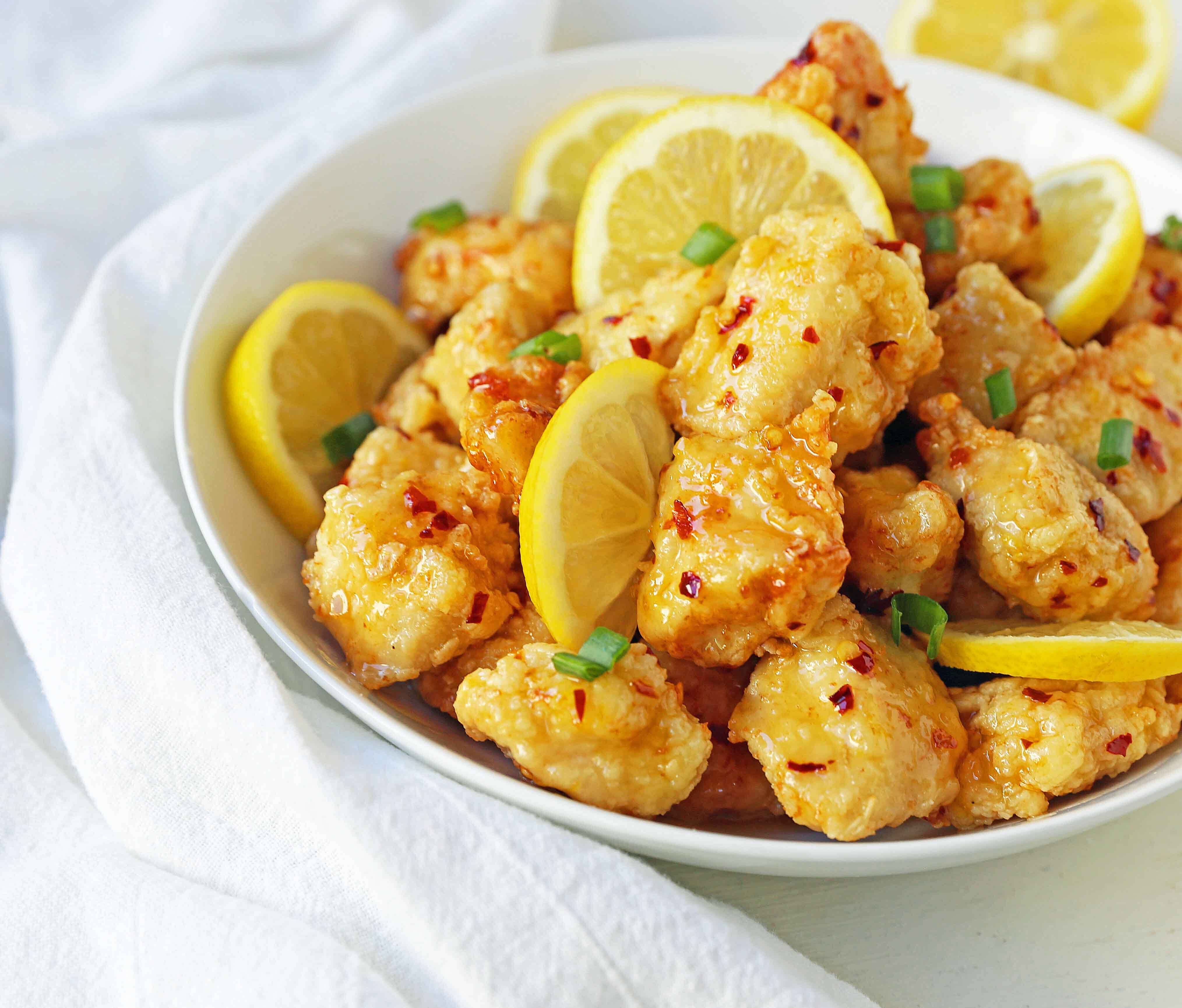 Chinese Lemon Chicken
Chinese Lemon Chicken made with crispy fried chicken covered in an authentic, fresh lemon sauce. The ultimate Chinese Lemon Chicken Recipe which is way better than take-out. 
My family is obsessed with Chinese food. However, I don't like taking them to those places you find in the mall or quick take-out because I am never really sure what ingredients are in it! I wanted to create a homemade, made from scratch Chinese lemon chicken recipe with only ingredients I can pronounce.  It was such a huge hit and time to share the recipe!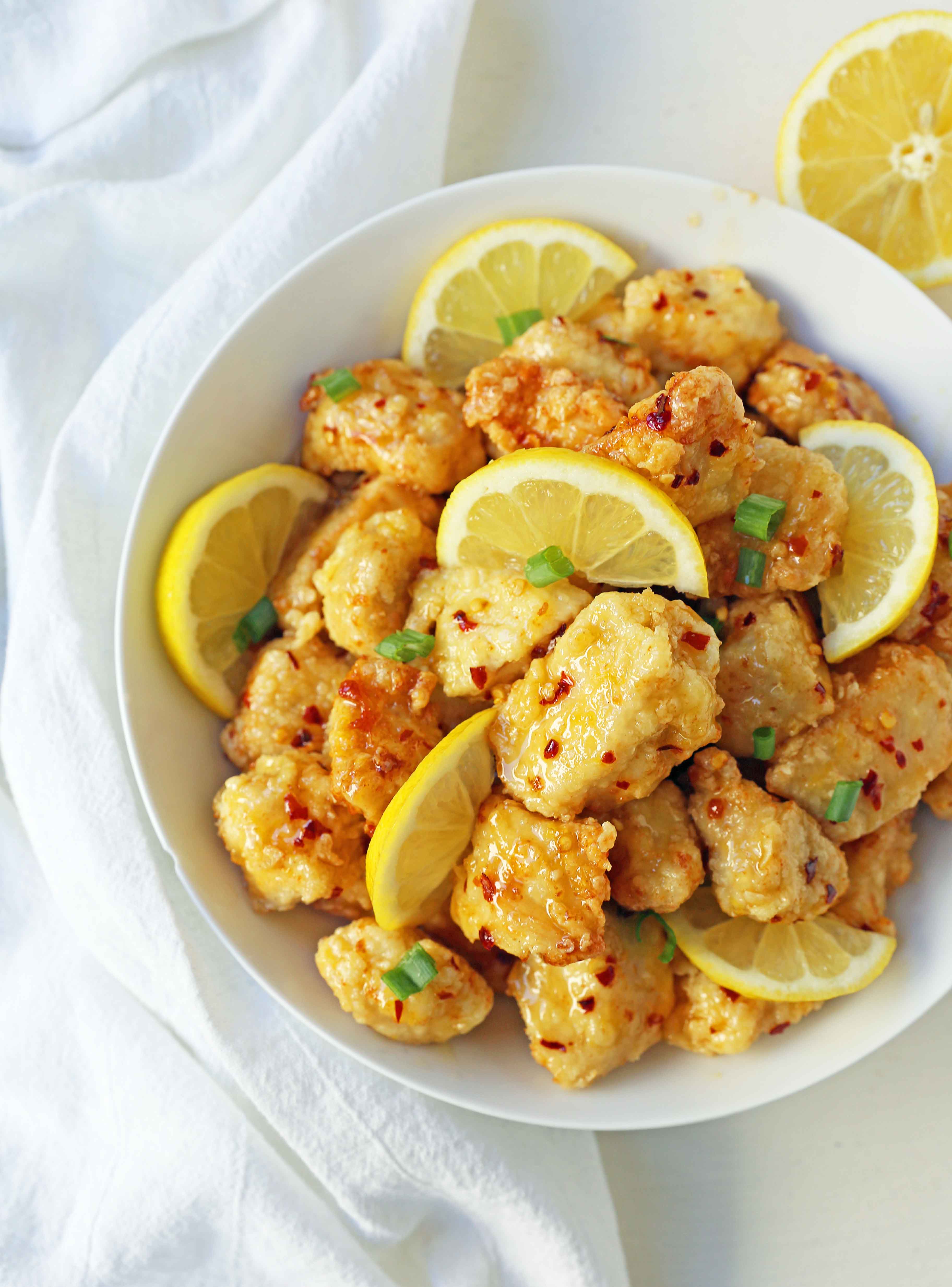 My ORANGE CHICKEN RECIPE is one of the most popular recipes on Modern Honey so it was time to share my lemon chicken version.
This Chinese Lemon Chicken is made with boneless skinless chicken breast, cut into bite-size pieces, dredged, and then fried until golden and crispy. The fresh lemon sauce is a mix of sweet and sour! It is a sweet lemon sauce made with freshly squeezed lemon juice, vinegar, garlic, sugar, soy sauce, ginger, red chili flakes, and fresh lemon zest. It is both sweet and spicy and full of flavor. The lemon zest is a must as it gives a big punch of lemon flavor.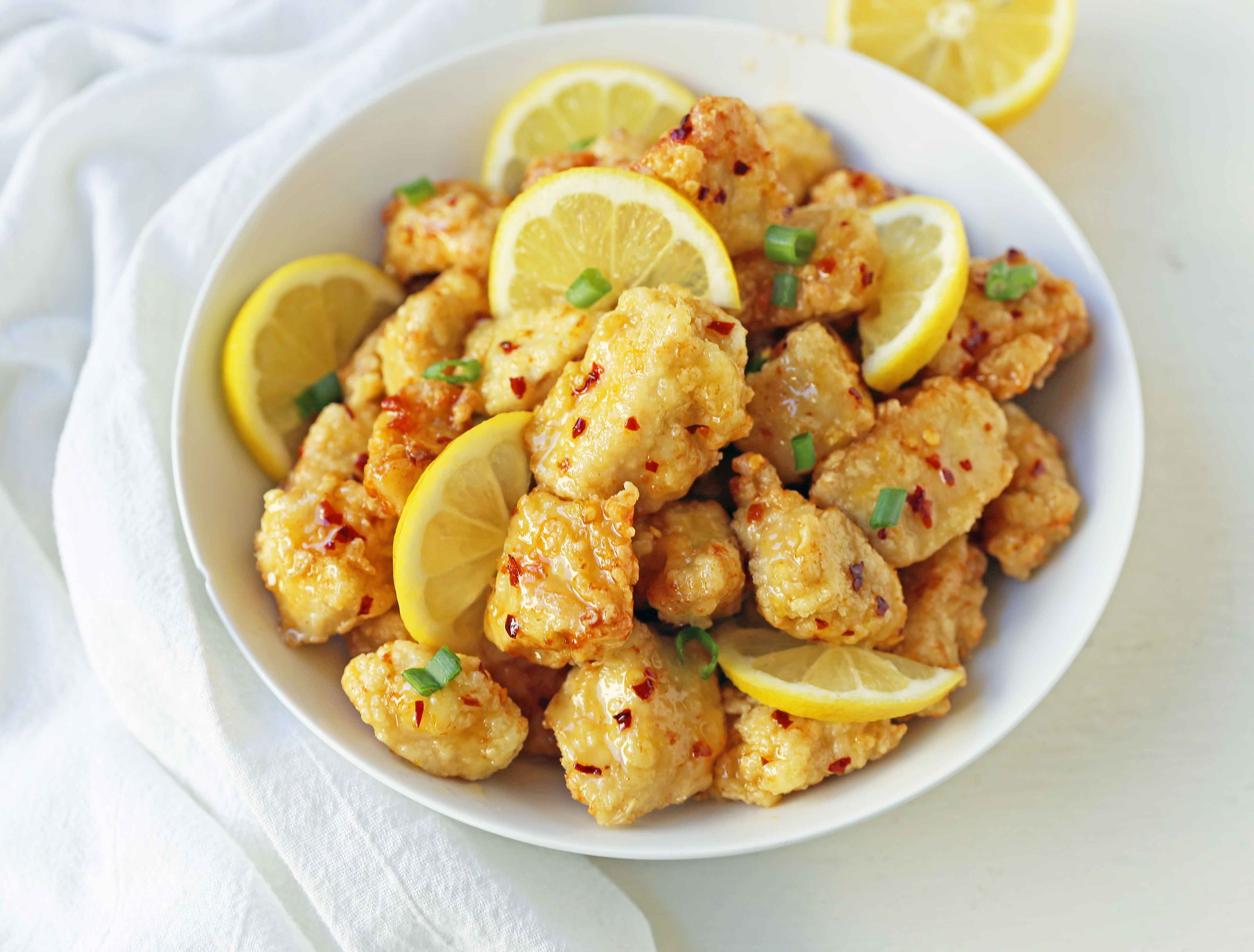 How to make Homemade Chinese Lemon Chicken:
 Start with boneless skinless chicken breast or thighs.  Cut into bite-size pieces.  Dredge the chicken in whisked eggs and cornstarch/flour mixture until nice and coated.
To make your homemade lemon sauce, place freshly squeezed lemon juice, sugar, vinegar, soy sauce, garlic, ginger, and red chili flakes in a small pot and cook over medium-high heat. Add cornstarch and water and cook until thickened. Remove from heat and stir in lemon zest.
Heat oil in a heavy-bottomed pot over medium-high heat. When frying foods, it is so helpful to use a thermometer. Let the oil heat up to 350 degrees.  Once the oil is ready, in batches, cook chicken for about 2 minutes until light golden brown.  Repeat with remaining chicken.
Remove from oil and drain on a paper towel-lined plate.
Toss fried chicken with the sweet lemon sauce.  Top with grated lemon zest and green onions. If you want it to be extra saucy to be served with rice, I suggest 1 ½ times the sauce recipe. Serve immediately.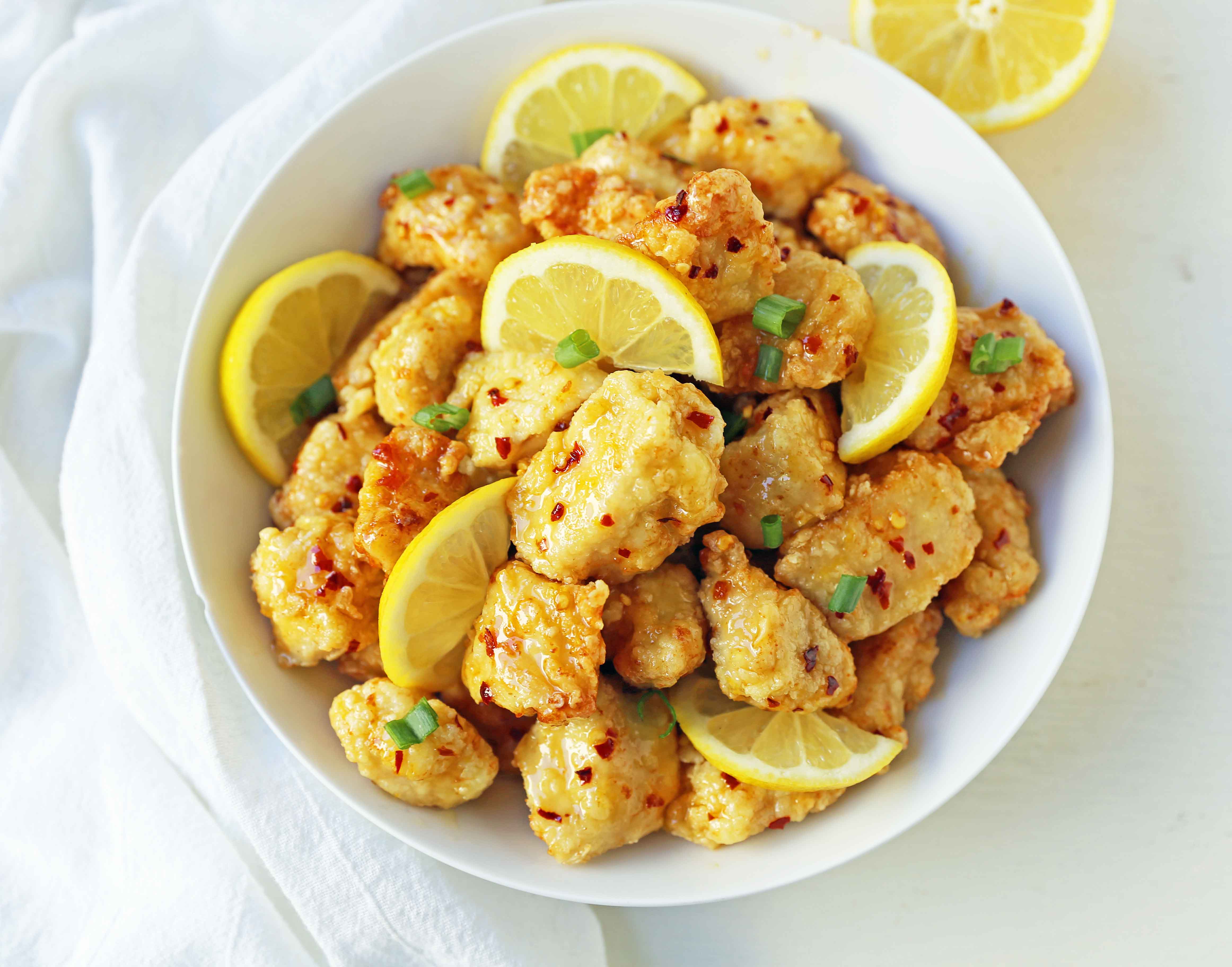 I love to hear from you! If you make this recipe, please be sure to leave a comment and give this recipe a rating. Sign up for my newsletter below so you never miss a recipe. Thank you for following along! I truly do have the greatest readers. FOLLOW ME ON:   INSTAGRAM — FACEBOOK— PINTEREST