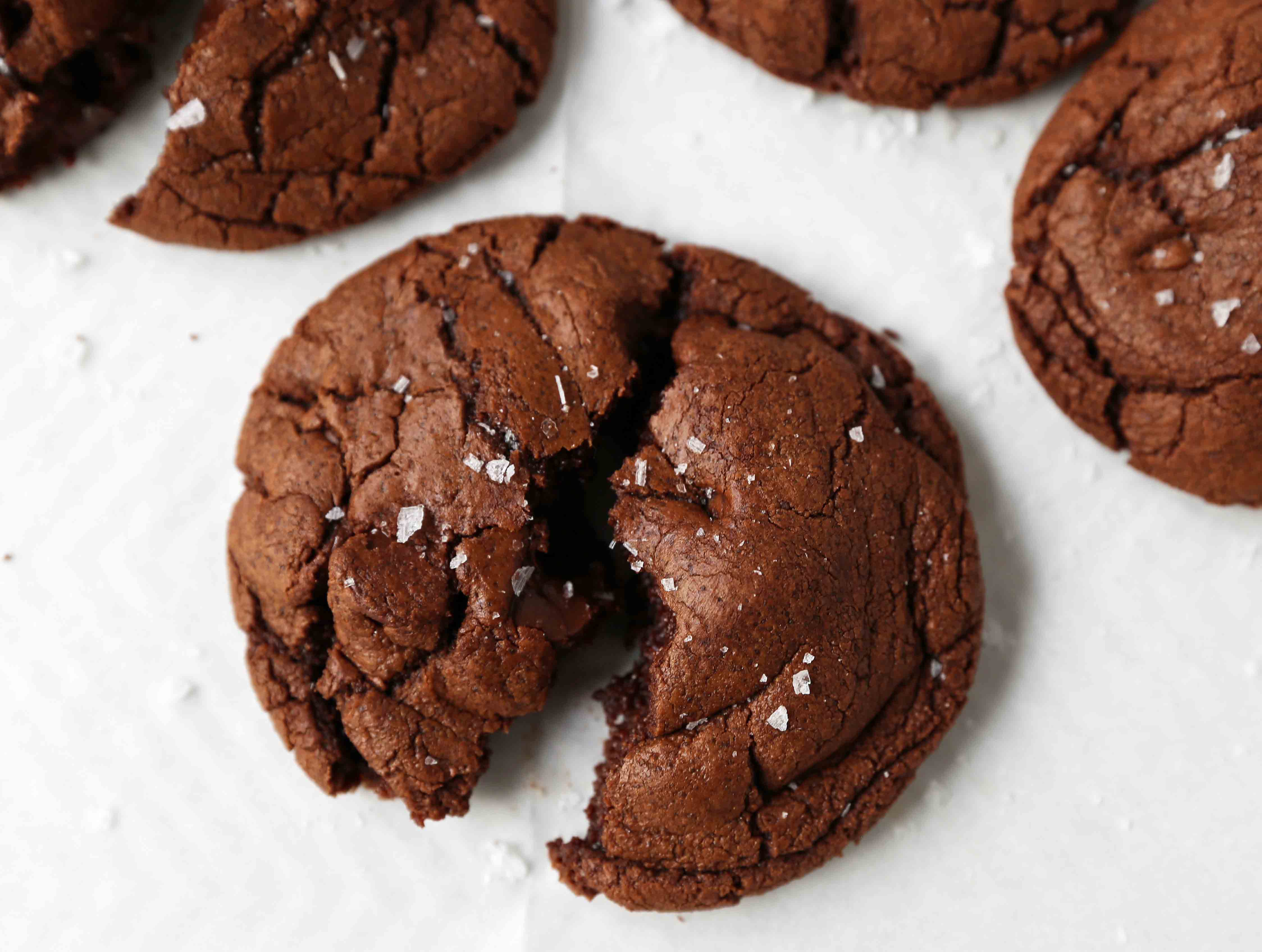 Chocolate Brownie Cookies
Rich, decadent chocolate brownie cookies with real chocolate will melt in your mouth! 
What if you took a chocolate brownie and a chocolate cookie and combined them into one decadent treat? Then you will have the ultimate chocolate brownie cookie. Now you don't have to choose between a brownie and a cookie...you can have both in one!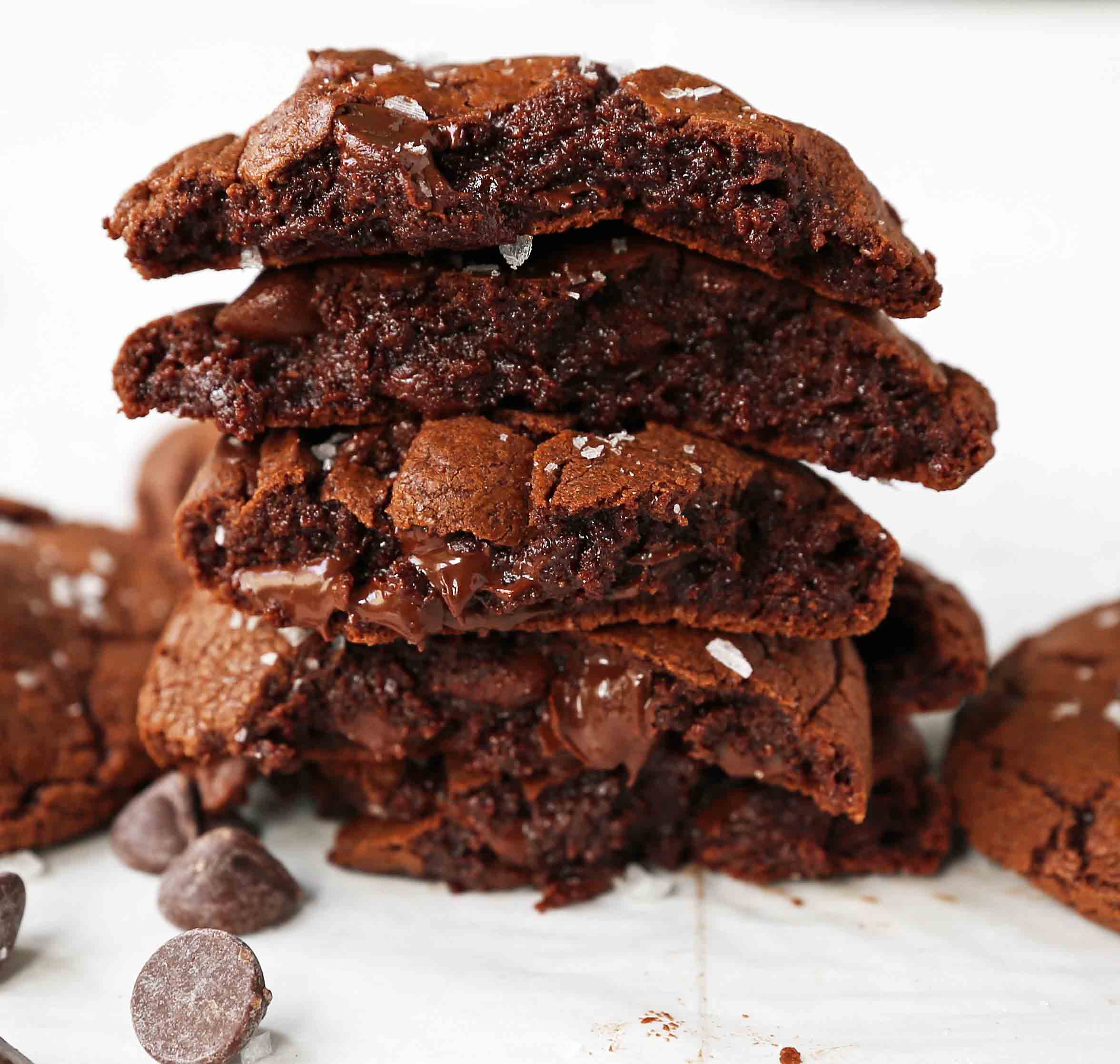 These Chocolate Brownie Cookies are made with a combination of melted chocolate, chocolate chips, and cocoa powder for a truly out-of-this-world chocolate cookie.
I love this time of year when families come together to bake in the kitchen and share their baked goods with others. I spent most of my childhood with an apron on, watching my Mom bake for those she loves. It brings back so many nostalgic memories to play old Christmas music and bake Christmas cookies.
Since I am such a chocoholic, I will reach for a chocolate cookie every single time.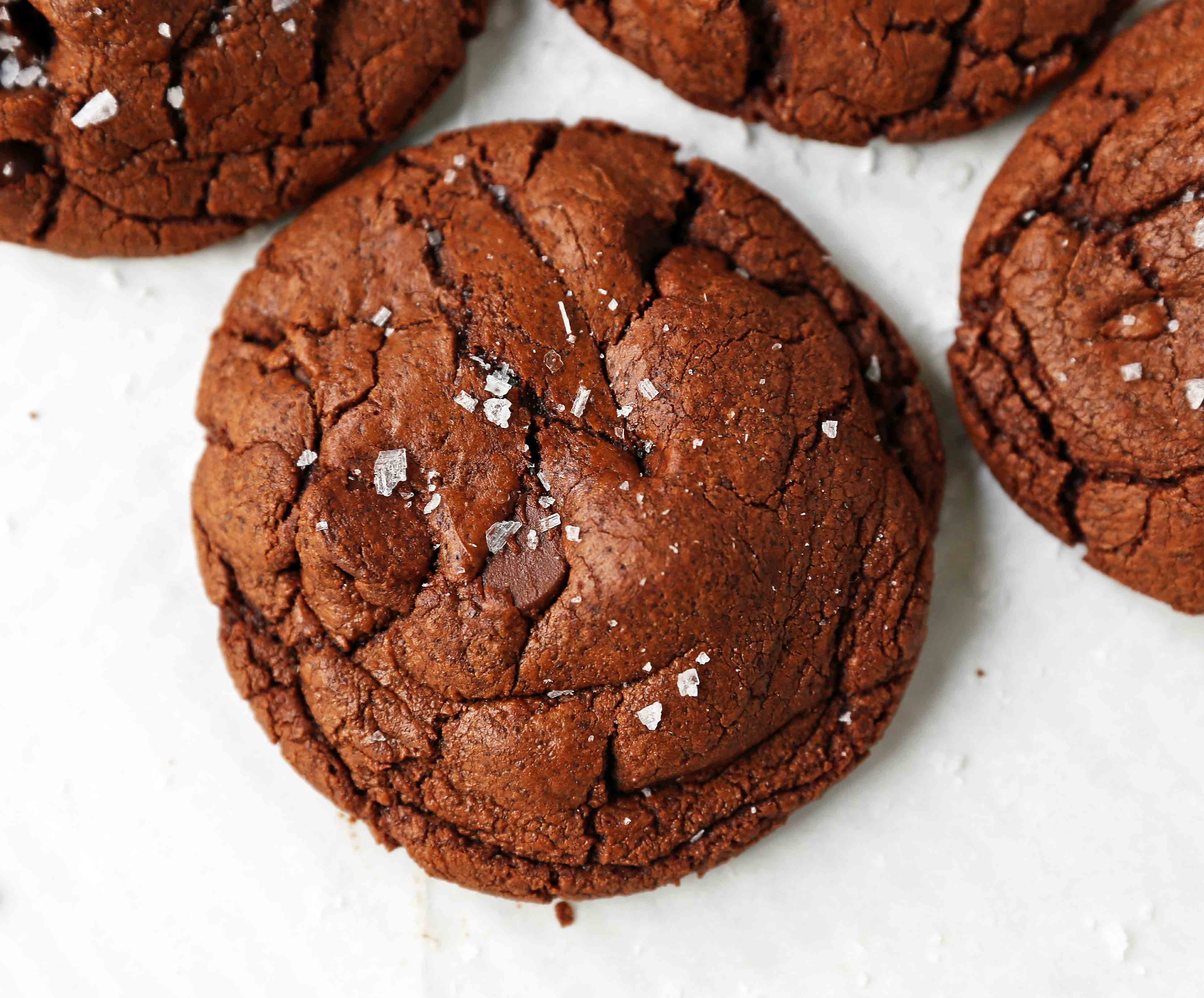 How to make Chocolate Brownie Cookies:
 Place butter and chocolate in microwave-safe bowl. I used semi-sweet chocolate but you can also use a darker chocolate such as 70% dark. Try to use a high-quality chocolate since it is the star ingredient.  Set the microwave at 50% power and cook for 30-second increments, stirring often. Keep repeating until the chocolate is melted and stir until it is silky smooth.
In a large mixing bowl, whisk eggs and sugar for 5-6 minutes, until light and fluffy. This will make the mixture extra creamy and whip air into the cookie batter.
Pour in melted chocolate-butter mixture and mix for 1-2 minutes, scraping the sides of the bowl. Add cocoa powder and dry ingredients and mix just until combined. Don't overmix as it will produce too much gluten in the flour and create a tougher cookie.
Stir in chocolate chips. This is an extra step but it creates ooey gooey chocolate cookies. If you want the chocolate to melt a little more into the cookies, reach for a chocolate bar and roughly chop it into pieces.
Bake just until cookies begin to set and the tops start to crinkle. Sprinkle with sea salt, if so desired.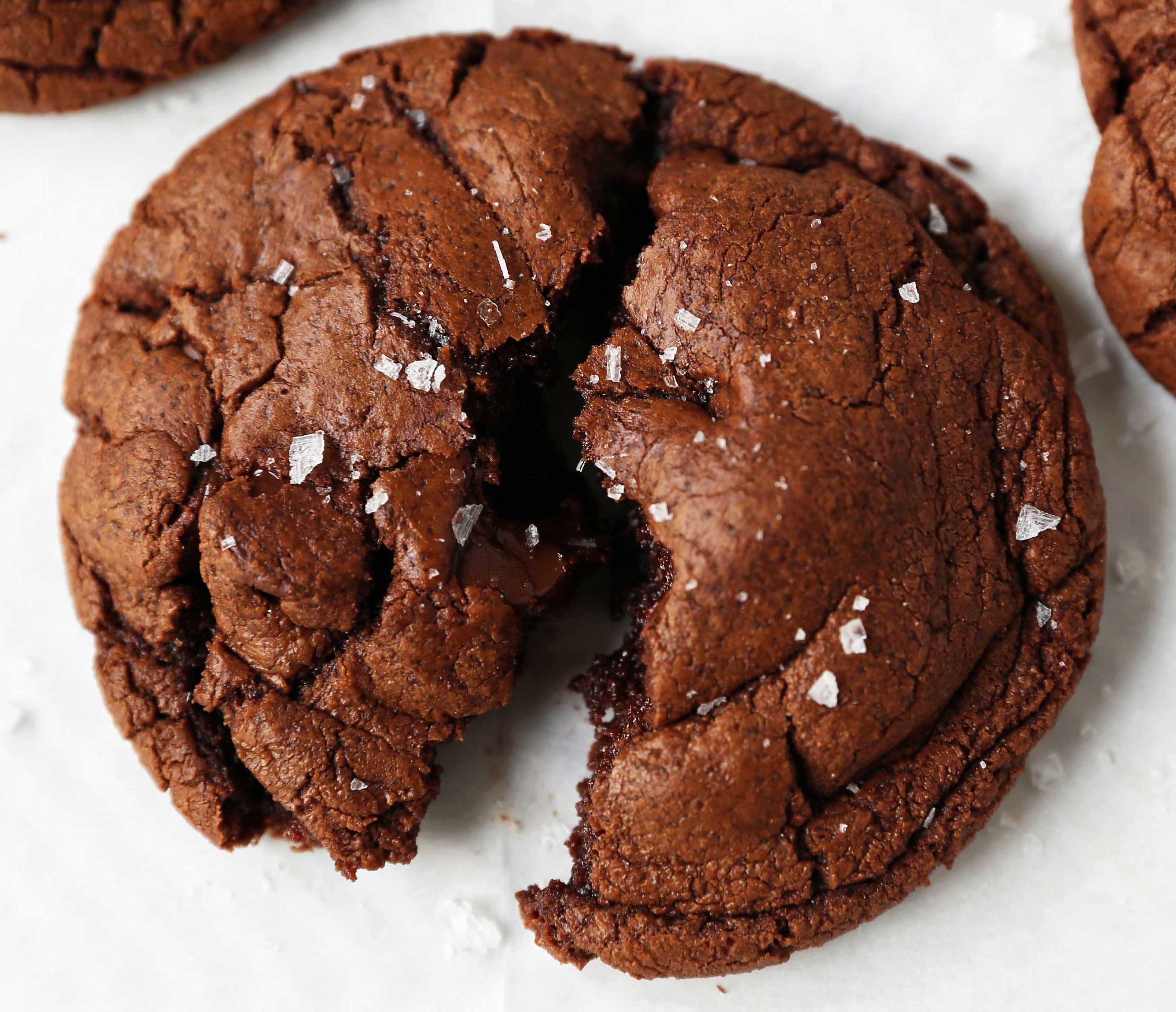 Here are some of my favorite baking tools when making these brownie cookies -- parchment paper sheets (make baking cleanup so easy and the cookies come off so easily), light-colored baking sheets (bakes the cookies evenly as it distributes the heat perfectly), KitchenAid mixer (perfect for making cookies), and a cookie scoop (which makes it easy to scoop out the cookie dough).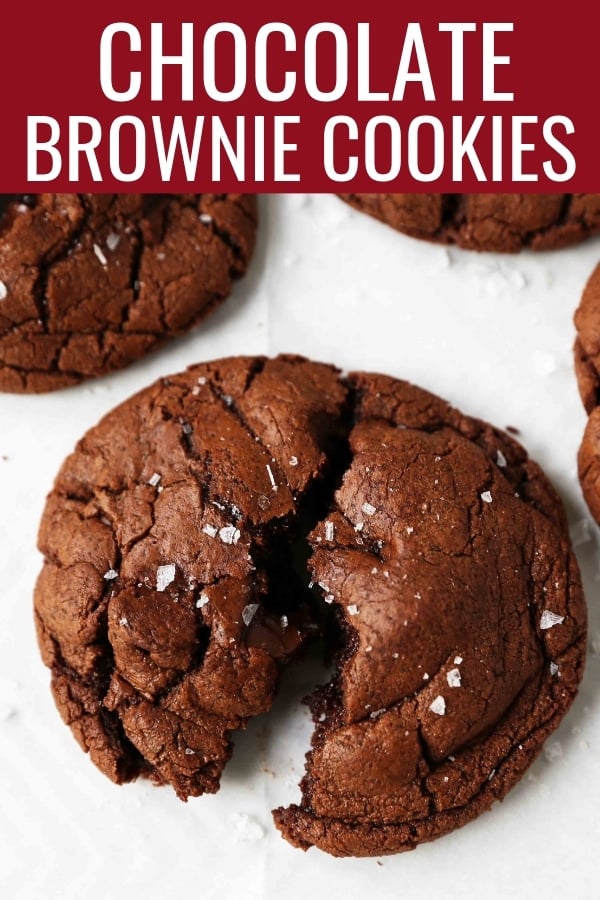 Happy Baking, my friends!