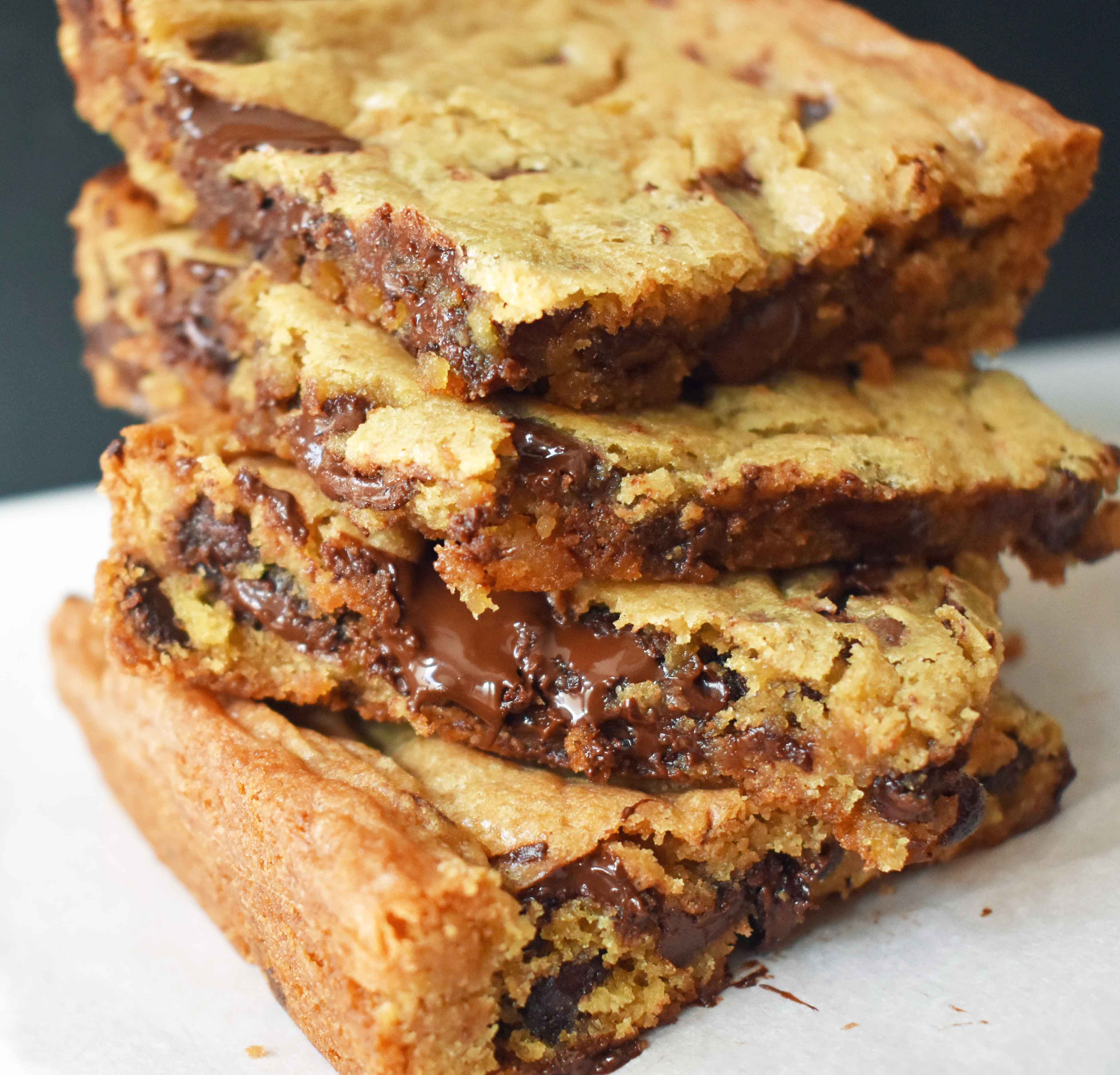 If you think chocolate chip cookies should be a food group, then you are going to go crazy over these chocolate chip cookie bars. It's basically classic, buttery chocolate chip cookie dough baked in a large pan and cut into squares. It's a chocolate chip cookie shaped like a brownie! Be still my heart. These cookie bars are literally gone within minutes in our home.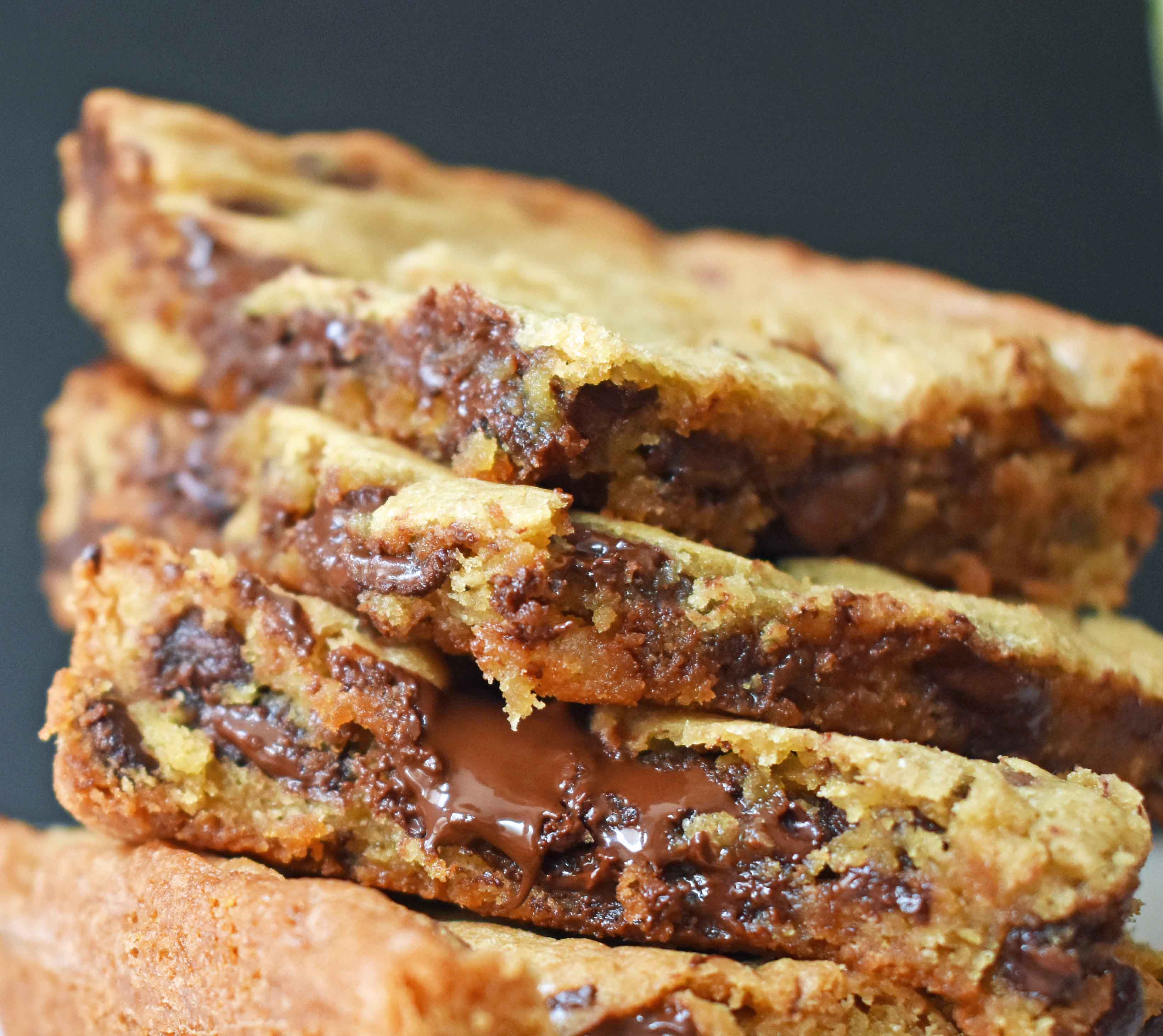 These Chocolate Chip Cookie Bars are made like traditional chocolate chip cookie dough by creaming the butter and sugars for at least 4 minutes. This recipe calls for a good amount of sugar which gives it that ooey gooey texture that melts in your mouth. A hefty dose of vanilla is added for the depth of flavor and semi-sweet chocolate proves to be the best balance for the brown sugar dough.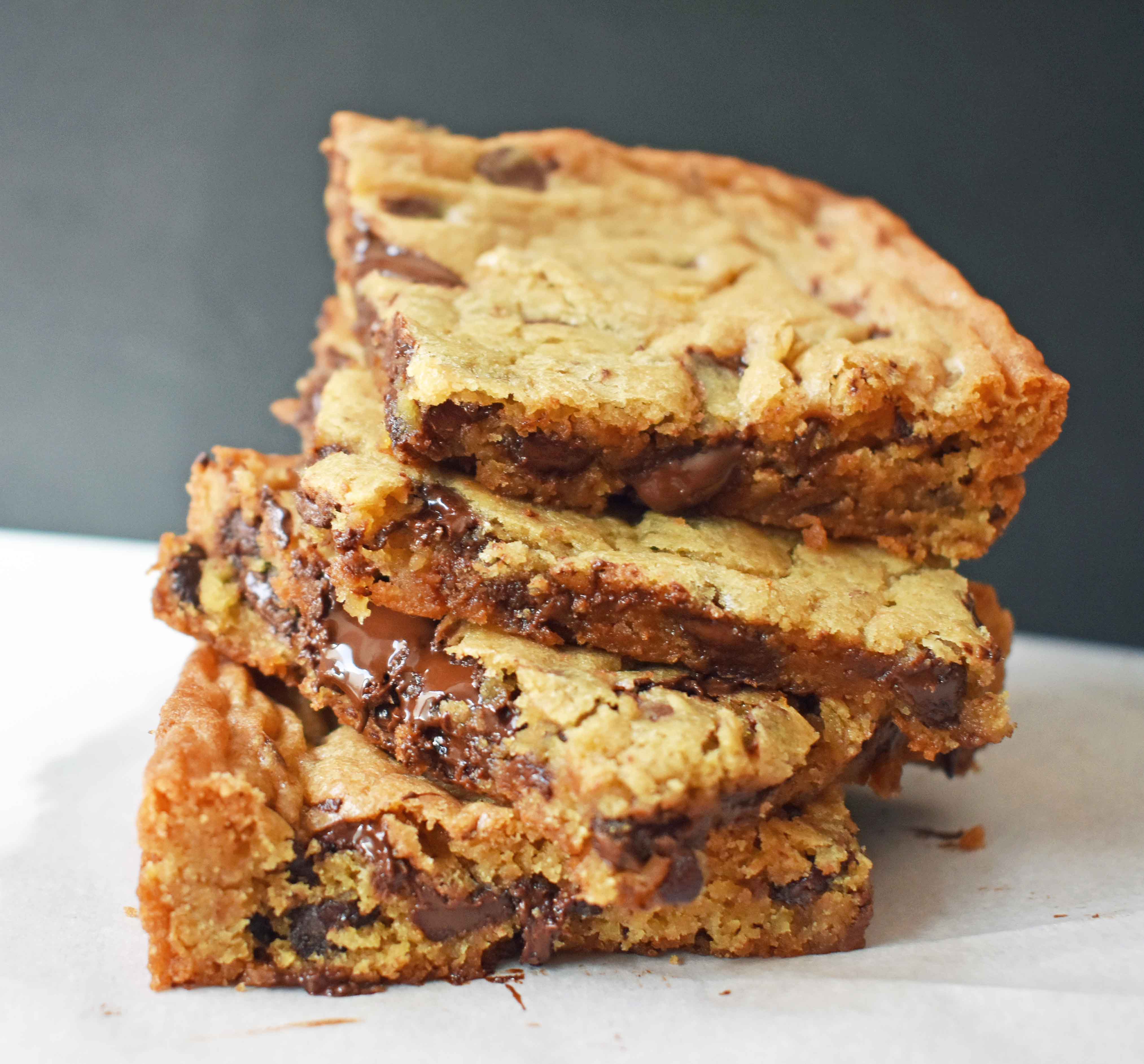 This recipe can be made in a 8 x 8 square pan or doubled and baked in a 9 x 13 pan. The 9 x 13 pan of cookie bars will need to bake a few minutes longer so watch carefully. Let the bars cool for at least 10 minutes before cutting into squares, to allow time to set up.
TIP: I suggest using an aluminum pan. This recipe does NOT work as well in a glass pan.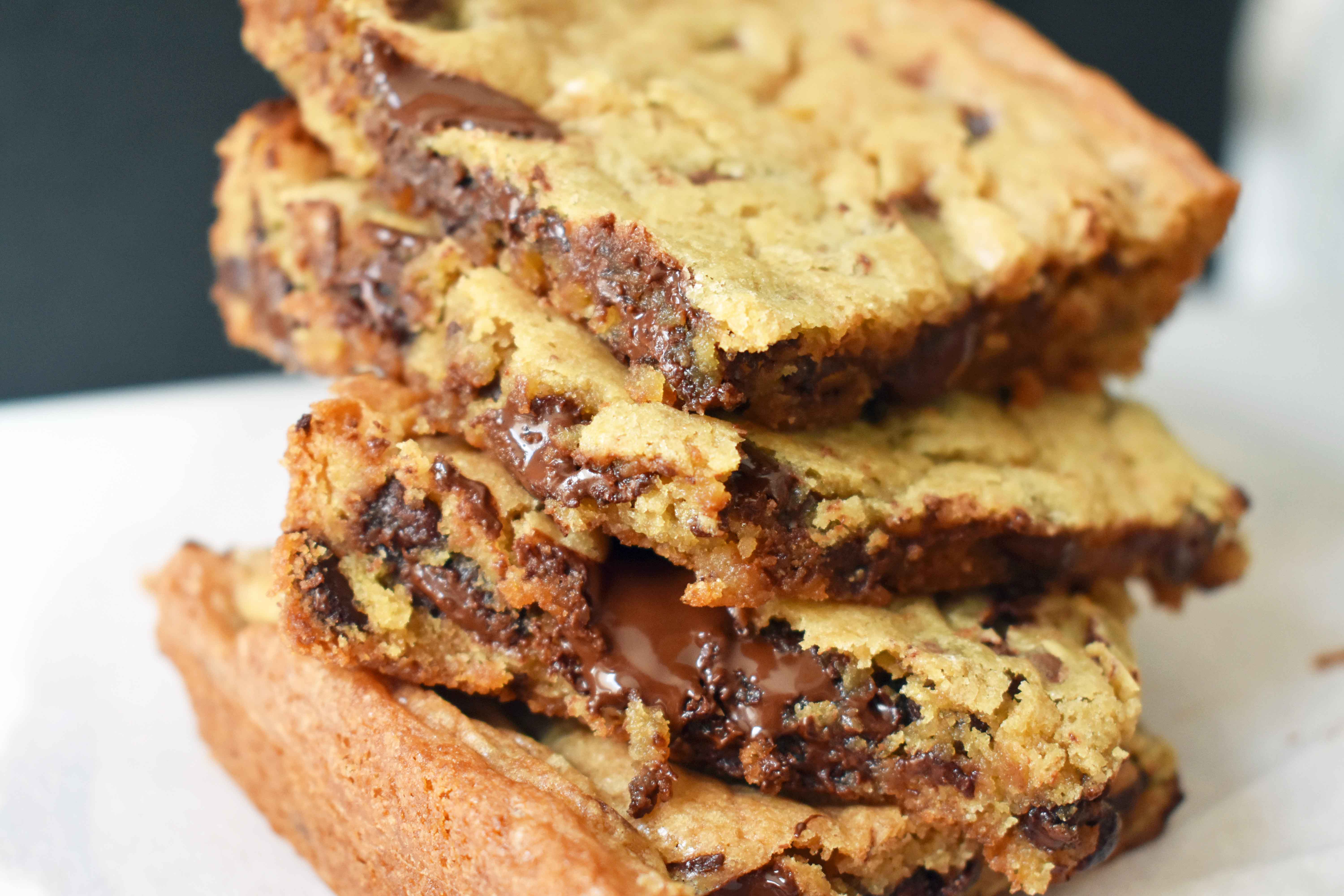 It's a GUARANTEE that you will LOVE these Chocolate Chip Cookie Bars. Find me on Instagram at modern_honey. I would love to hear from you!
Happy Baking!