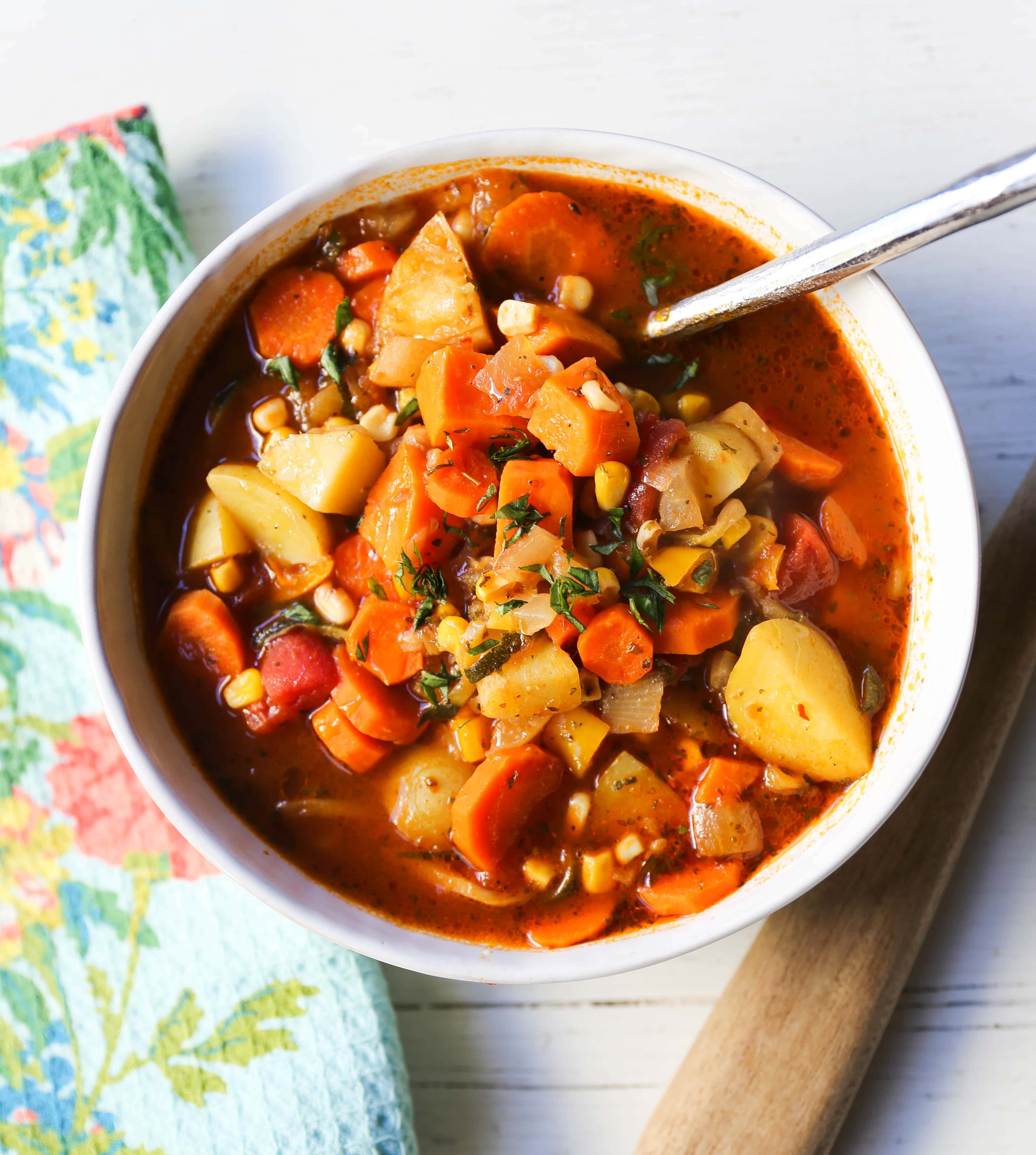 Detox Vegetable Soup
A healthy soup filled with vegetables, herbs, in a warm broth. How to make the best vegetable soup!
The Thanksgiving holiday weekend is officially wrapping up and now it is time to detox the diet. After eating out almost every single meal, I have been craving something healthy -- a big bowl of vegetable soup. We had 17 pies at our Thanksgiving dinner which means we've been eating leftover pies for days and days. Pie for breakfast, anyone?
I come from a large family -- 5 brothers to be exact -- and all of them come to visit every single Thanksgiving. The festivities start on Saturday and it is a weeklong celebration of non-stop activities. It wouldn't be a Driggs function without it revolving around food so we eat well and often. This is why this soup is a welcome addition!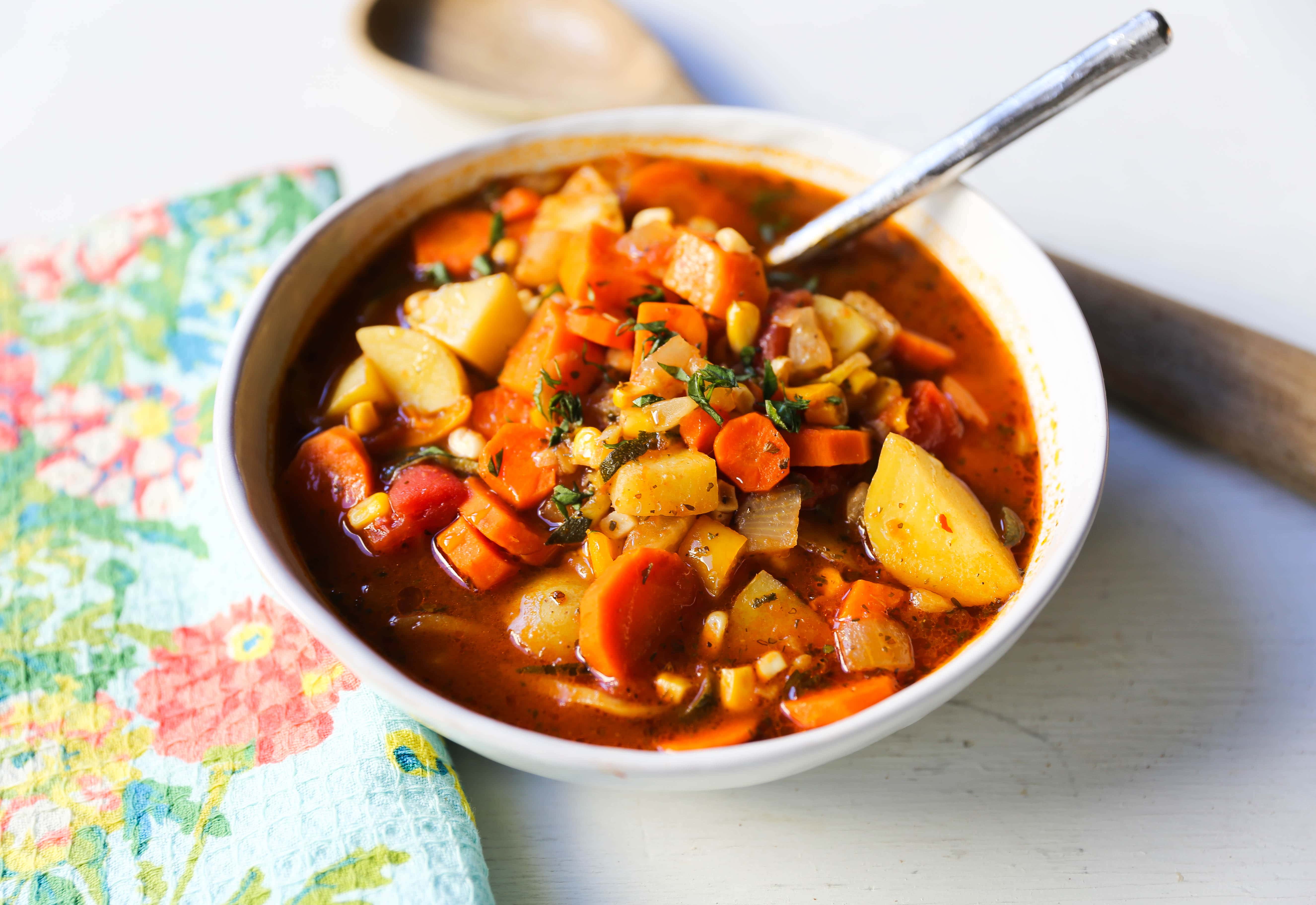 I woke up this morning and made my classic veggie soup with every vegetable I could get my hands on! The key to this soup is to add a lot of herbs and a little spice to bring the flavor. This is my way to get my kids to eat their vegetables! My kids actually LOVE this vegetable soup. True Story.
This soup is super versatile and you can add all of your favorite vegetables. Here is a list of vegetables to throw into this vegetable soup:
Carrots
Potatoes
Onions
Tomatoes
Celery
Sweet Potatoes
Green Beans
Corn
Peppers
Zucchini
Squash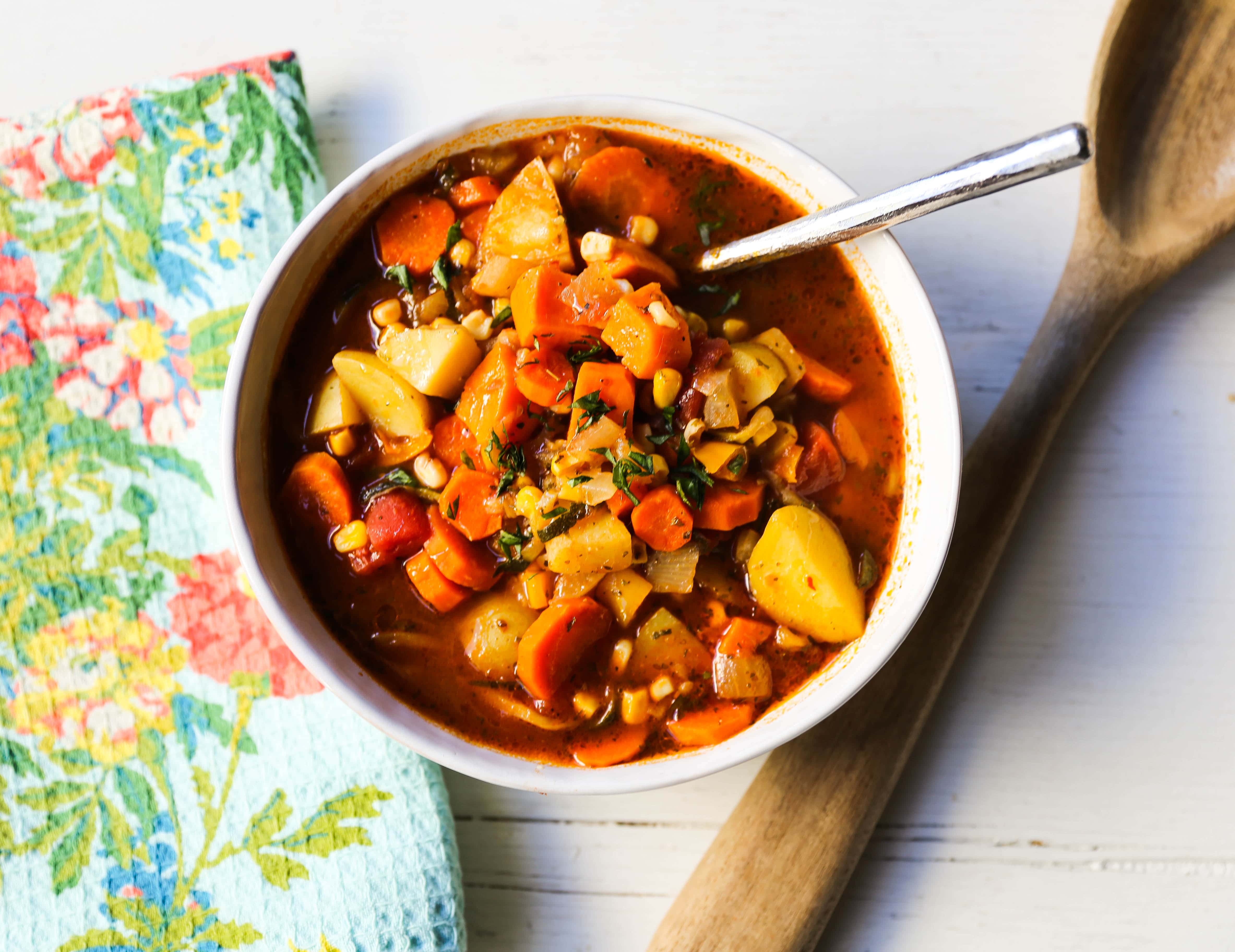 I throw in all kinds of herbs -- parsley, thyme, and basil. I use a good amount of garlic as well and throw in some red chili flakes for some spice. I love to add a little bit of parmesan cheese to add some nutty flavor.
For this particular soup, I sautéed onion in a little olive oil for 8 minutes to soften and bring out the sweetness. Then I added some garlic, carrots, and potatoes. I love to use Yukon Gold potatoes because of their creamy texture. I had a sweet potato leftover from Thanksgiving so I peeled it, cut it into bite-size pieces, and threw it into the pot. Then came some peppers, frozen corn, and some zucchini spirals. To bring the flavor, I use chicken broth but you can use vegetable or beef broth was well.
I add a hefty amount of fresh and dried herbs, red chili flakes, and a touch of parmesan cheese. You can also throw in some beans to make it heartier.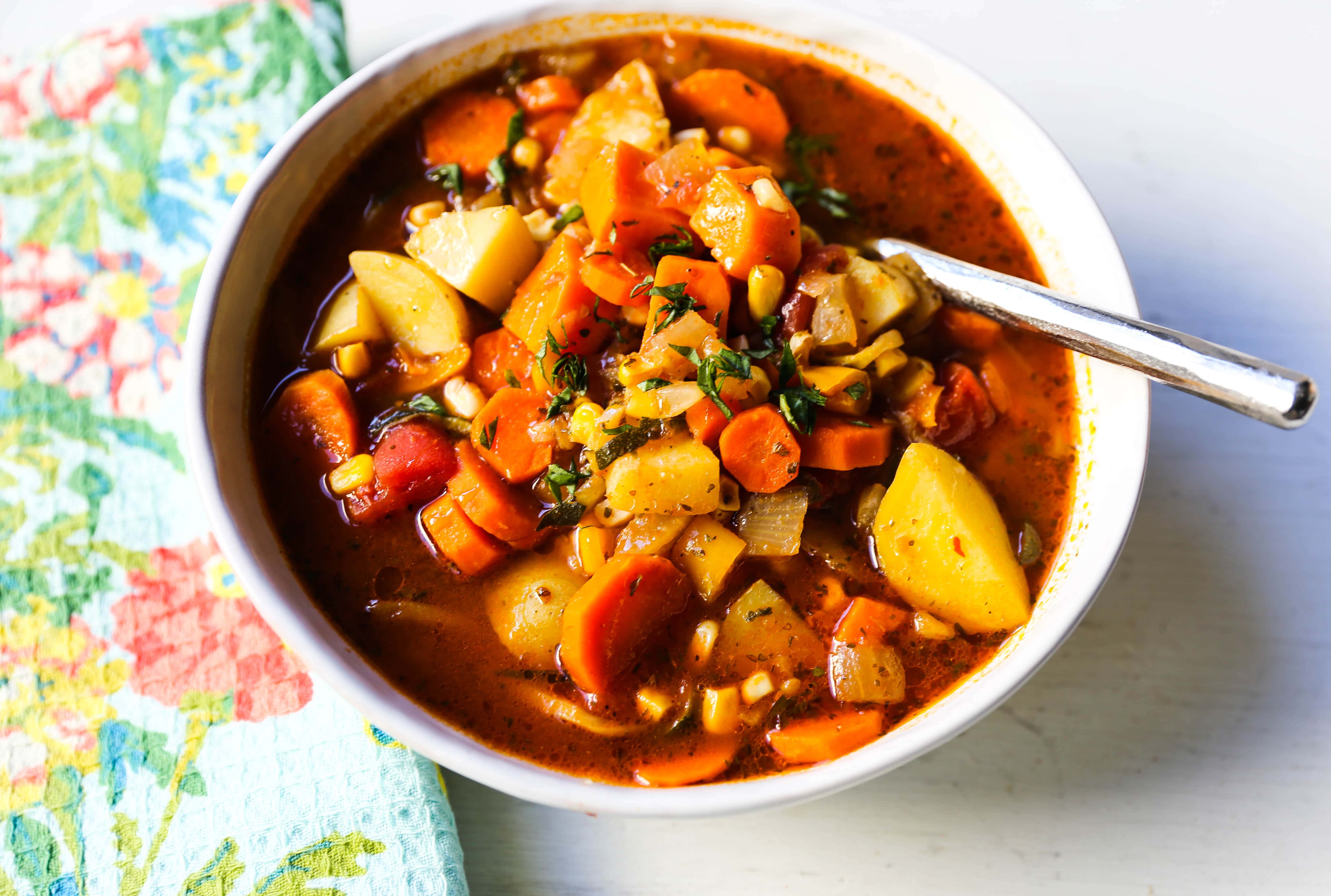 I love to hear from you! If you make this recipe, please be sure to leave a comment and give this recipe a rating. Sign up for my newsletter below so you never miss a recipe. Thank you for following along! I truly do have the greatest readers. FOLLOW ME ON: INSTAGRAM — FACEBOOK— PINTEREST