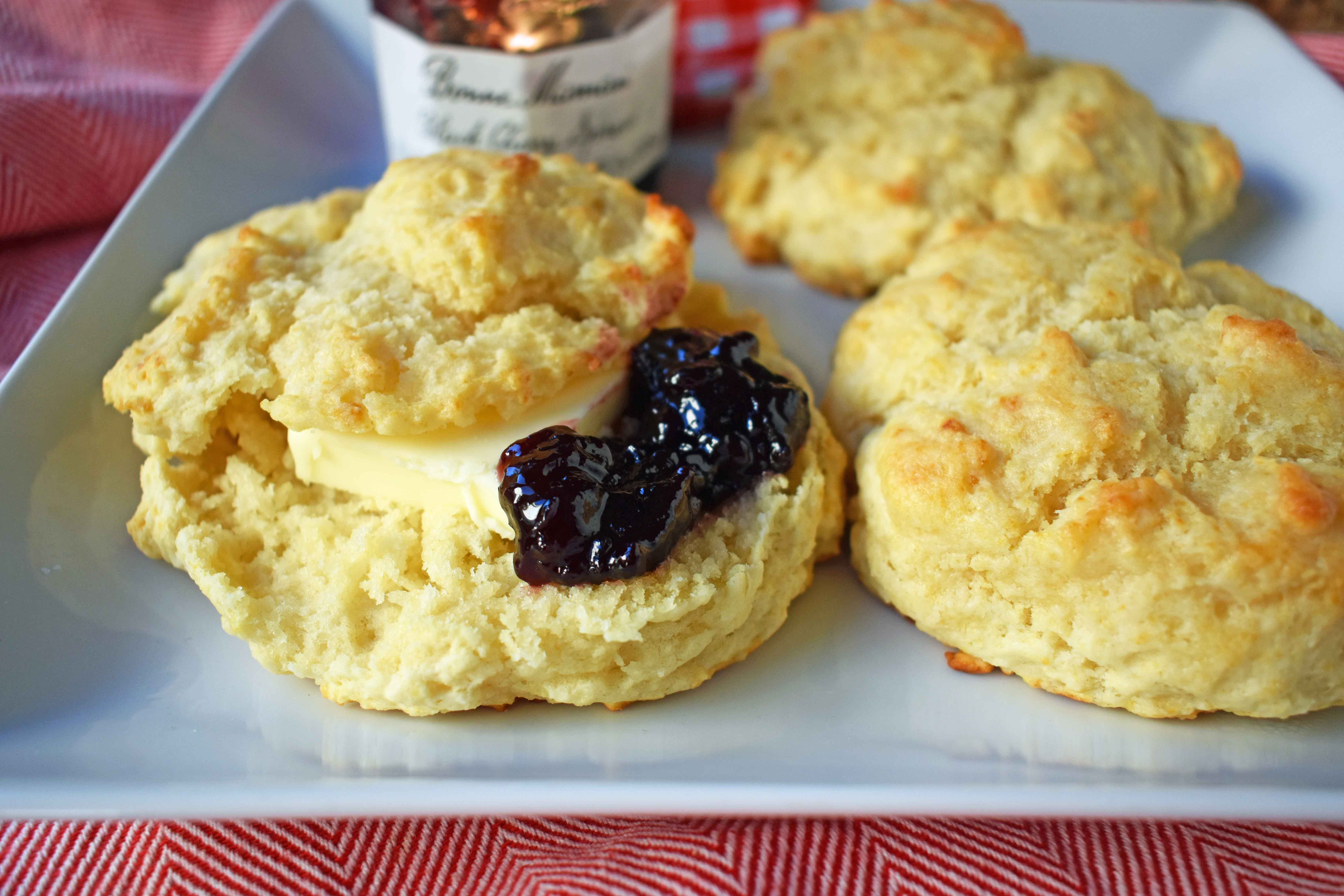 FAST and EASY HOMEMADE BUTTERMILK BISCUITS
Growing up we ate A LOT of Bisquick. We used Bisquick baking mix for everything from pancakes to biscuits to waffles. The beauty of it was  the convenience of it. One of my favorite things to do was to slather the biscuits with sweet cream butter and homemade raspberry jam.
However, I strongly believe that everything tastes better from scratch so there had to be a better way. I wanted to create an easy, quick homemade buttermilk biscuit that was still buttery and flaky.  Was it possible to create a crisp outer crust and a tender, flaky interior in less than 20 minutes? Forget rolling out the biscuit dough, letting it rest, and cutting it into perfect rounds. There is definitely an easier way!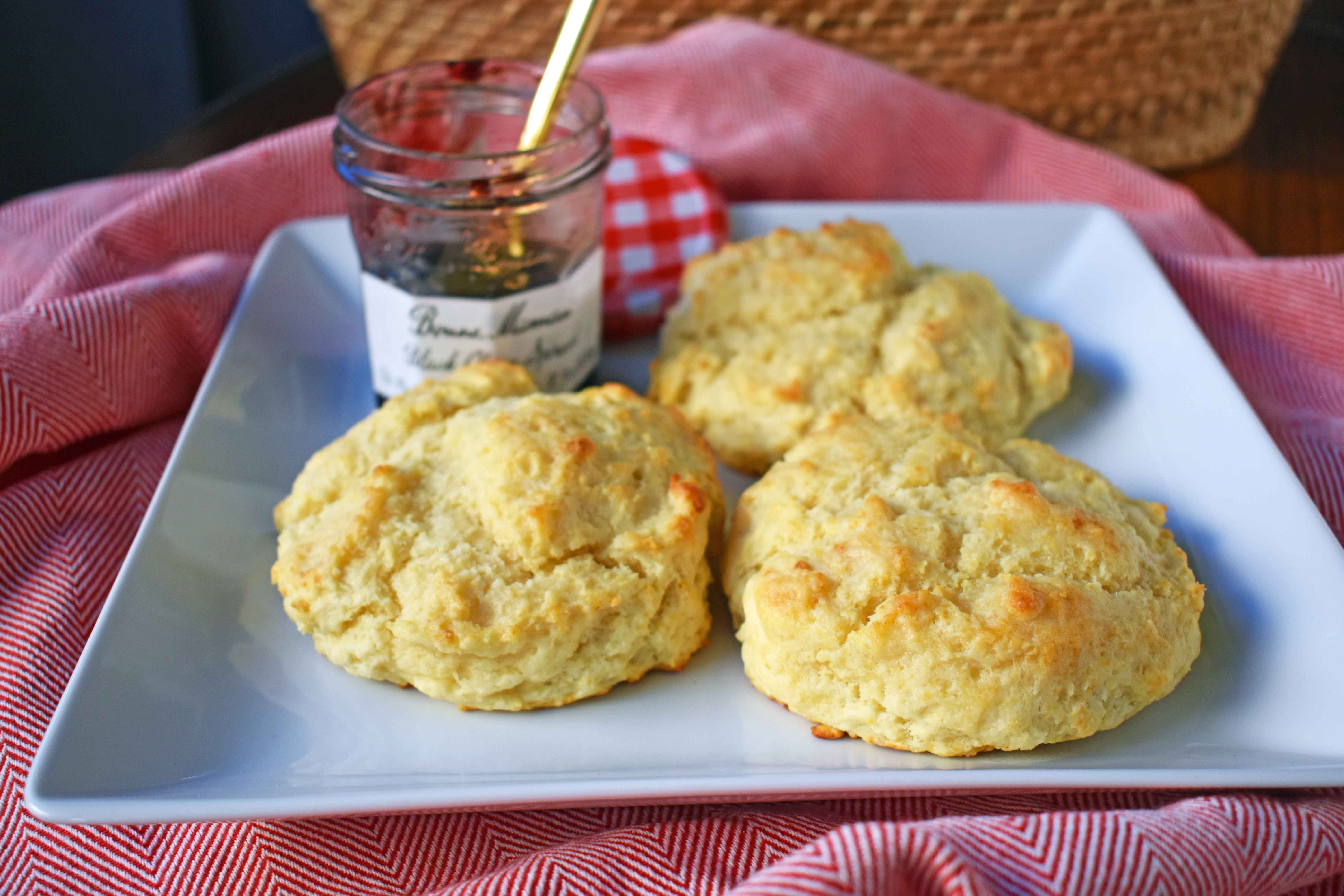 After trying several recipes, this one takes the cake as the best biscuit recipe. This drop biscuit recipe is adapted from America's Test Kitchen Cookbook. They refer to them as the best drop biscuits for a reason.
How to make out-of-this-world Easy Buttermilk Drop Biscuits:
 Buttermilk is key to making tender and flavorful biscuits. The acidity in buttermilk helps the biscuit to rise and creates a creamy, tender biscuit. It works similar to heavy cream in recipes yet is low in fat. I keep a large carton of buttermilk in my refrigerator at all times because it can transform baked goods.
Butter makes everything better. Right? This recipe calls for a good amount of butter inside the biscuit and it's also brushed on the top of the biscuits after removing from the oven to bring color and even more flavor.
A mix of two leavening agents -- baking powder and baking soda gives the biscuits a nice rise. The addition of buttermilk provides the acid that baking soda needs to react.
These drop biscuits are quick and easy because there is no rolling required. Drop the biscuit dough onto baking sheets and bake until golden brown.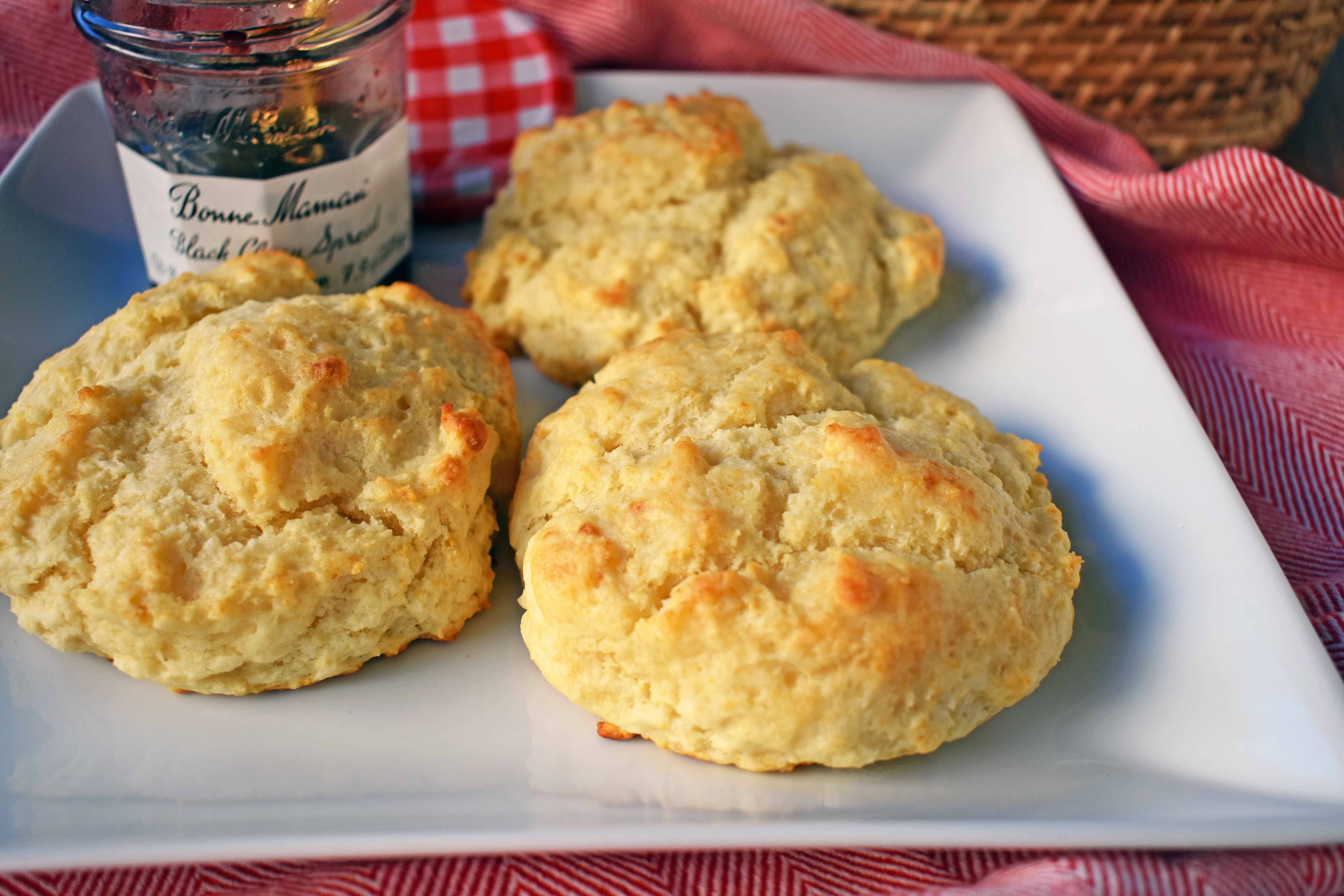 PIN these EASY BUTTERMILK DROP BISCUITS ON PINTEREST:

Happy Baking, my friends! xo