Firecracker Chicken
Sweet and spicy chicken bites made with tender chicken, flash-fried, and baked in a sweet brown sugar buffalo sauce. You'll have people coming back for seconds in no time at all!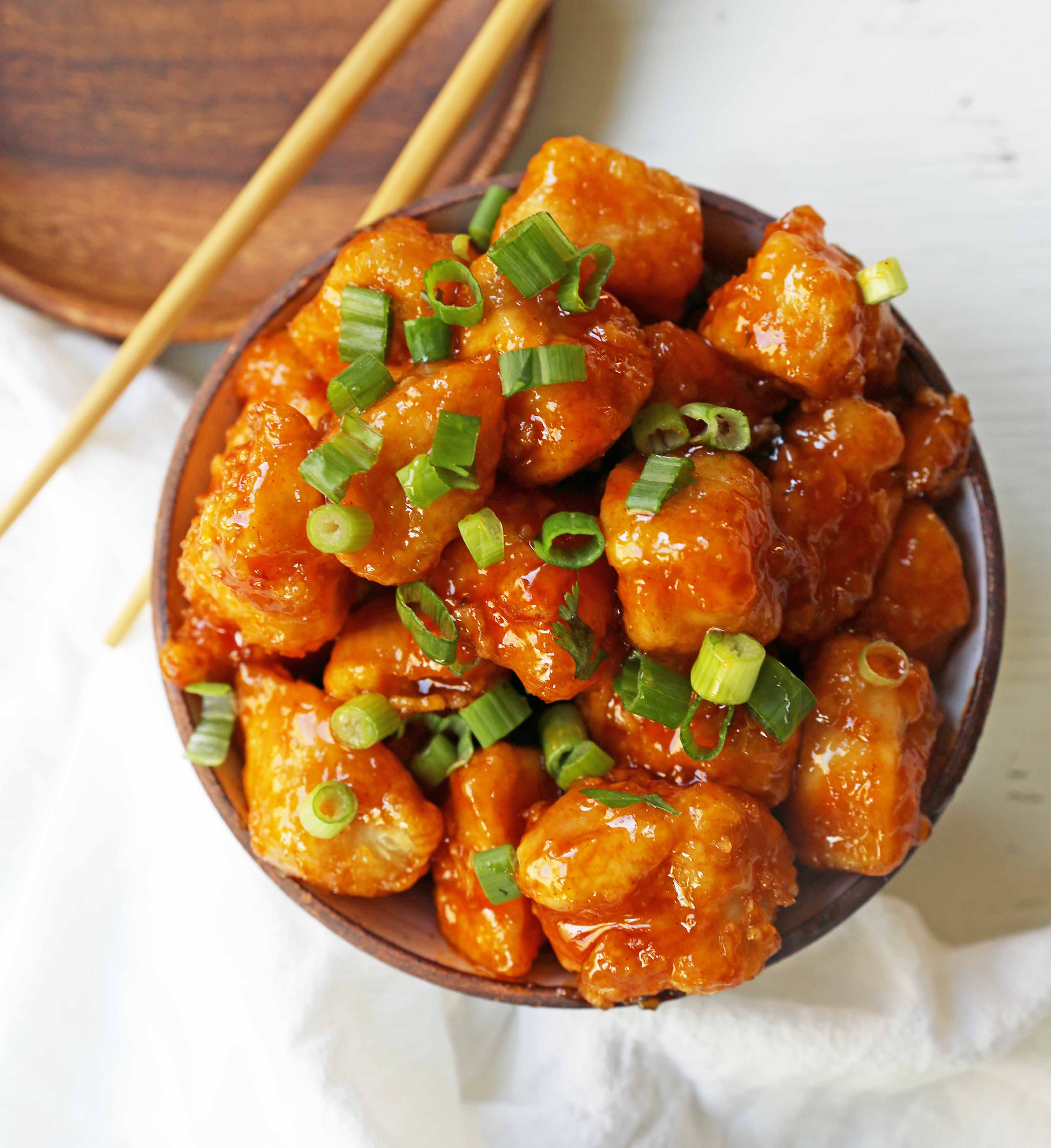 This is lip-smacking good chicken! It has everything you want in a phenomenal, flavorful chicken dish.  It is tender chicken with a crunchy coating baked in a sweet and spicy sauce.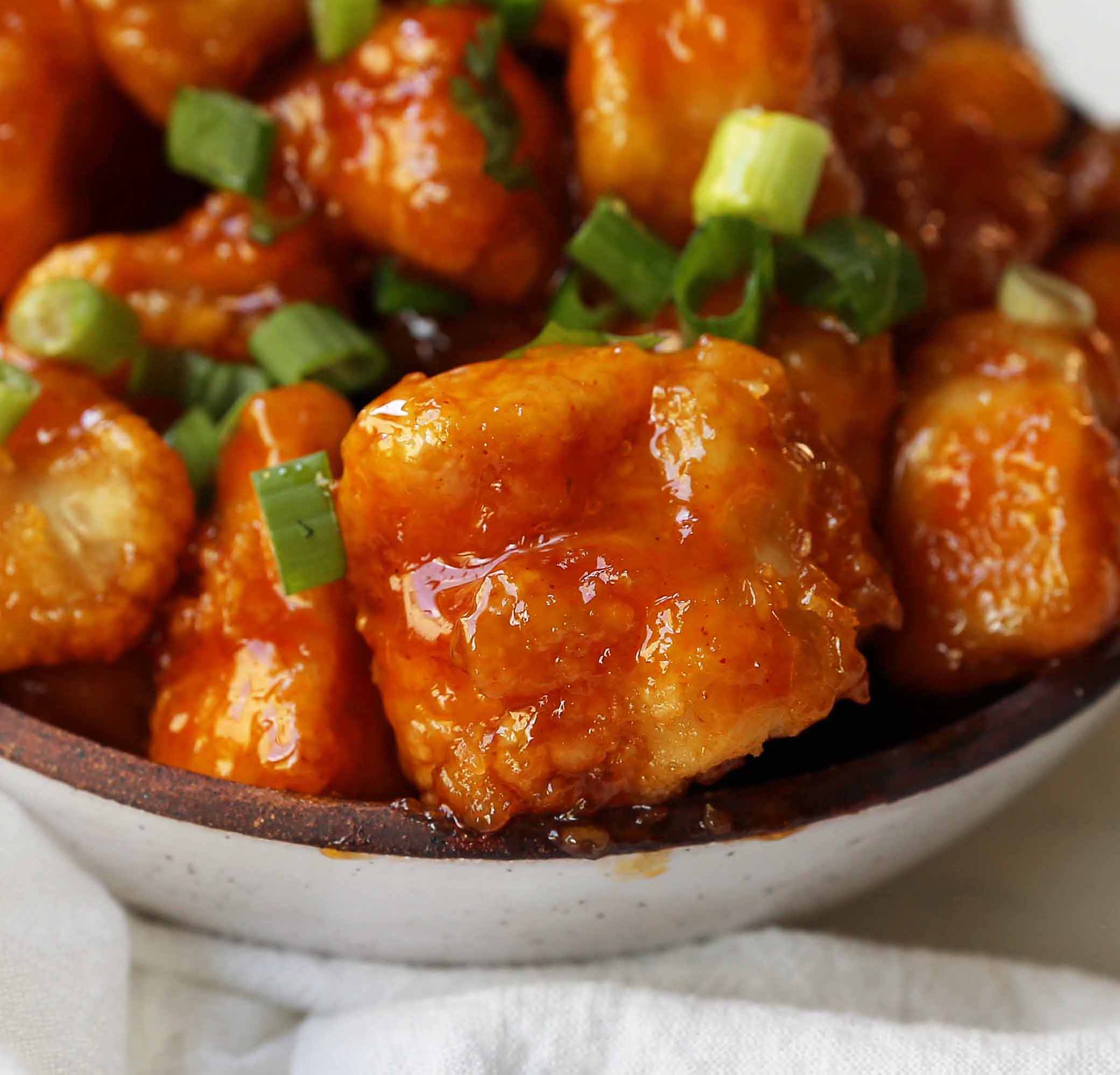 The sauce is made with simple ingredients and it all starts with buffalo sauce. I don't know about you but my family is obsessed with anything buffalo flavored! Then, brown sugar is whisked in to add the perfect amount of sweetness.  A touch of apple cider vinegar to add some tang and red pepper flakes are added for some spice.
This Firecracker Buffalo Chicken can be whipped up in less than one hour and will be a huge hit!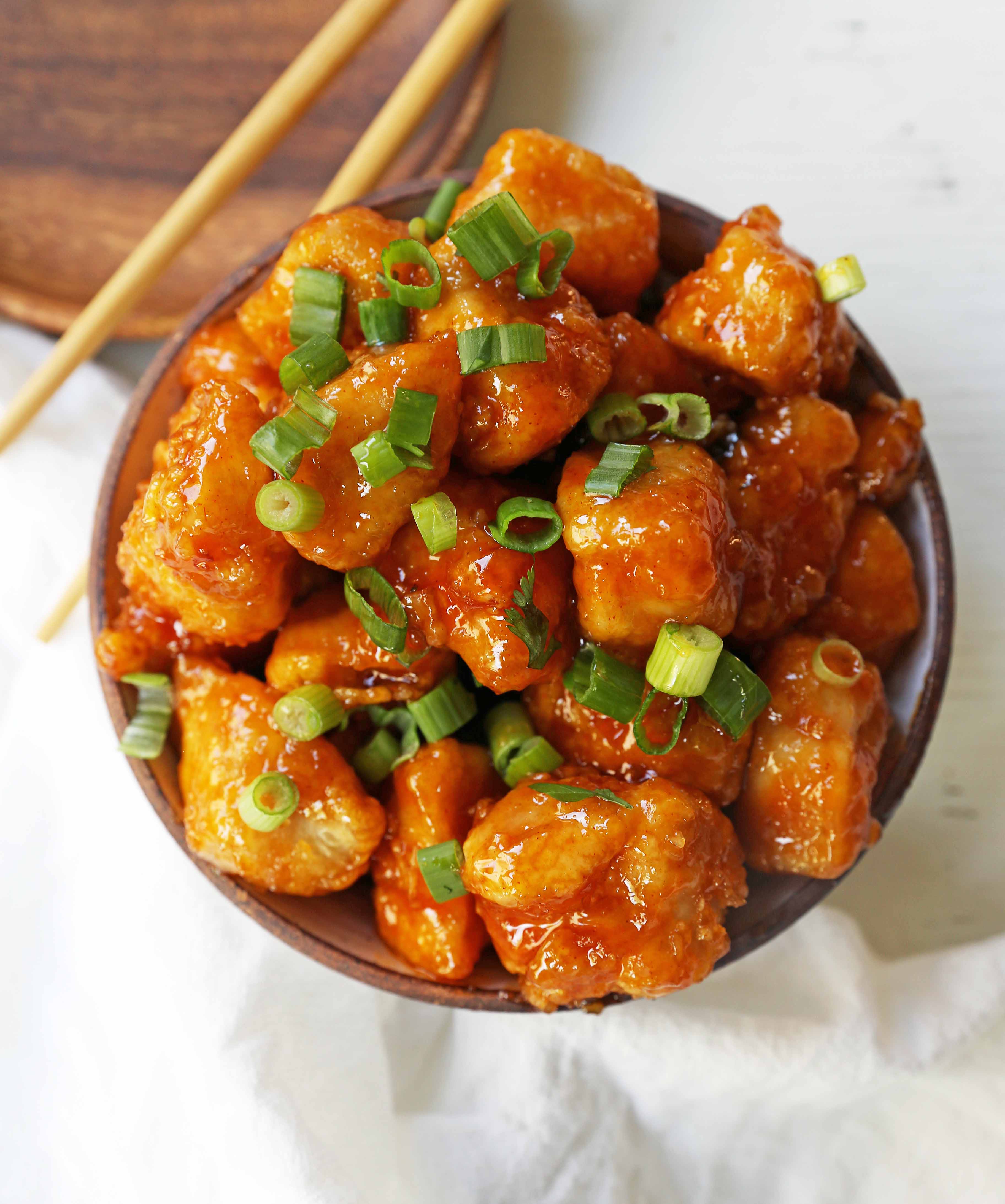 How to make Firecracker Buffalo Chicken Bites:
 Start by cutting the chicken breast into bite-size pieces. Salt and pepper the chicken to make it is well-seasoned.
Dip the chicken pieces into beaten egg mixture and then dredge in cornstarch. I like to put the cornstarch in a gallon-size bag and shake it all up to completely coat the chicken.
Heat oil over high heat and then add chicken. This is just flash-frying so it will only take about 2-4 minutes if the oil is hot enough.
Make the sweet brown sugar buffalo sauce by stirring together buffalo sauce, brown sugar, apple cider vinegar, and red pepper flakes. If you like things a little spicy, add more red pepper flakes.
Place the fried chicken in a single layer in a 9 x 13 pan. Drizzle sauce all over the chicken. Cook for about 45 minutes, coating the chicken with sauce every 15 minutes.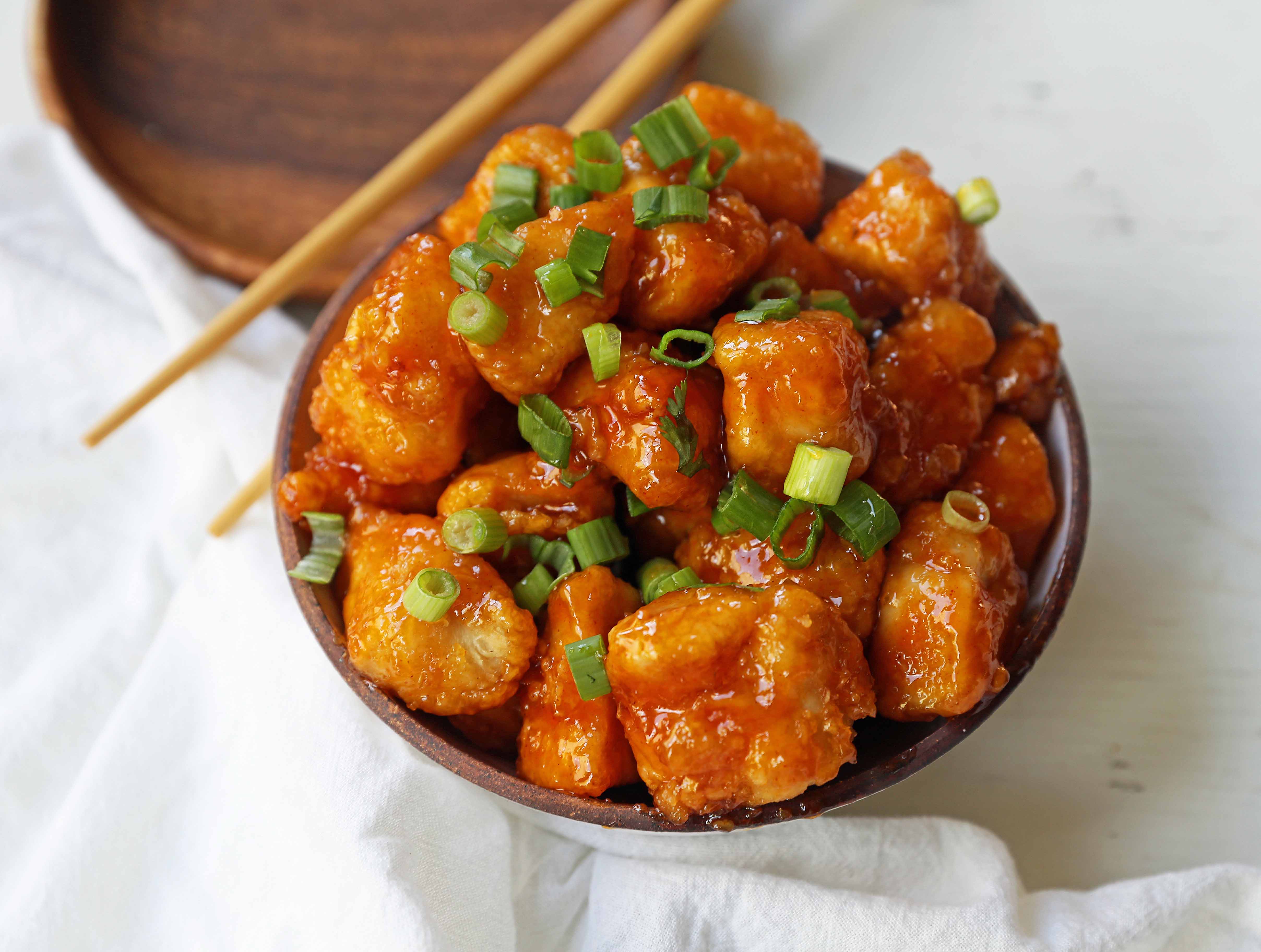 I love to hear from you! If you make this recipe, please be sure to leave a comment and give this recipe a rating. Sign up for my newsletter below so you never miss a recipe. Thank you for following along! I truly do have the greatest readers. FOLLOW ME ON:   INSTAGRAM --- FACEBOOK --- PINTEREST