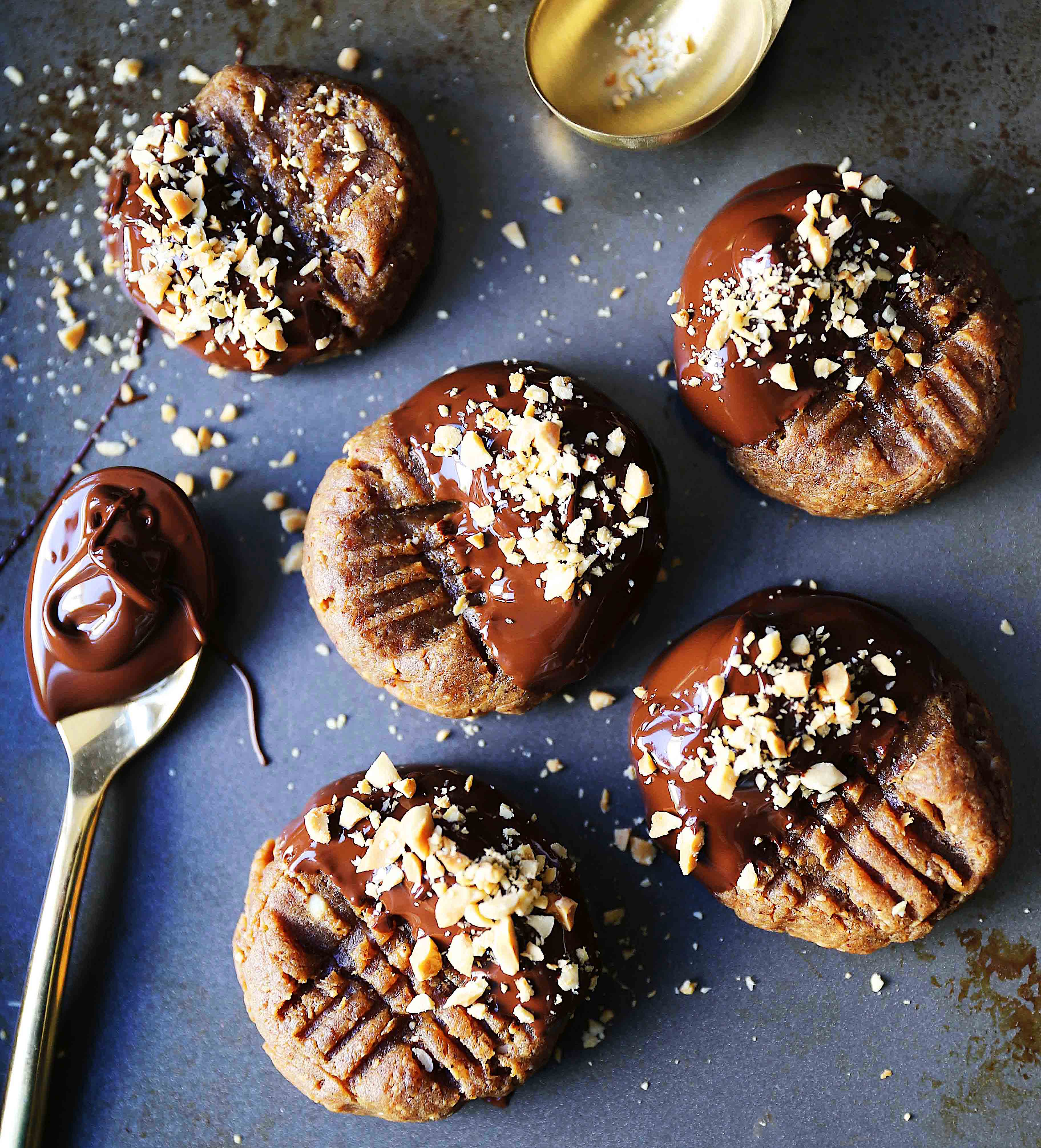 Flourless Chocolate Dipped Peanut Butter Cookies
A healthier cookie made with only five simple ingredients -- peanut butter, dates, egg, vanilla, and dark chocolate. Can you get any easier than that? It's a sugar-free, flourless, and butterless cookie that tastes absolutely heavenly! 
Enter Guilt-Free Cookies. Hallelujah! I crave cookies every single day of my life so when I am watching what I eat, I have to get a little creative in the cookie department. A girl has to do what a girl has to do to still be able to eat her cookies!
As I have shared many times here on Modern Honey, I was actually gluten-free, dairy-free, and sugar-free for a period of time. That may be shocking to some of you since I bake A LOT but I had to learn to be creative with different flours and sweeteners. It's amazing what you can create using only natural ingredients and still taste GOOD!
These flourless peanut butter cookies actually rocked my world when I first tried them. I saw them on Half Baked Harvest and was wanting to try them so badly. I tweaked the recipe just a tad but they are pretty darn perfect in my book. I have been chomping at the bit to share this recipe with you because it is not only so easy but guilt-free as well. A win-win in my book!
What ingredients are in Flourless Chocolate Dipped Peanut Butter Cookies?
There are only five ingredients in these peanut butter date cookies -- dates, peanut butter, egg, vanilla, and dark chocolate.
This recipe starts with dates. Have you jumped on the date train? They are so underrated! We buy a big tub at Costco or buy them in bulk at Winco and my kids eat them like crazy. The beauty of dates is they are an all-natural sweetener. They also give a chewy texture and extra moisture to baked goods. I am such a fan!
The star ingredient in these flourless peanut butter cookies has to be the peanut butter, of course. If you want to keep these sugar-free, use all-natural, no-sugar-added creamy peanut butter. If you want to walk on the wild side, use good 'ol regular Jif peanut butter.
The key is to use a food processor (or a high-powered blender such as a Vitamix or Blendtec but a food processor is ideal) to fully puree the dates. Also, make sure the dates are pitted or you'll end up with a hard pit in your cookies. Here is my favorite food processor that I use all of the time. If you are looking for a mini food processor for about 20 bucks, click here.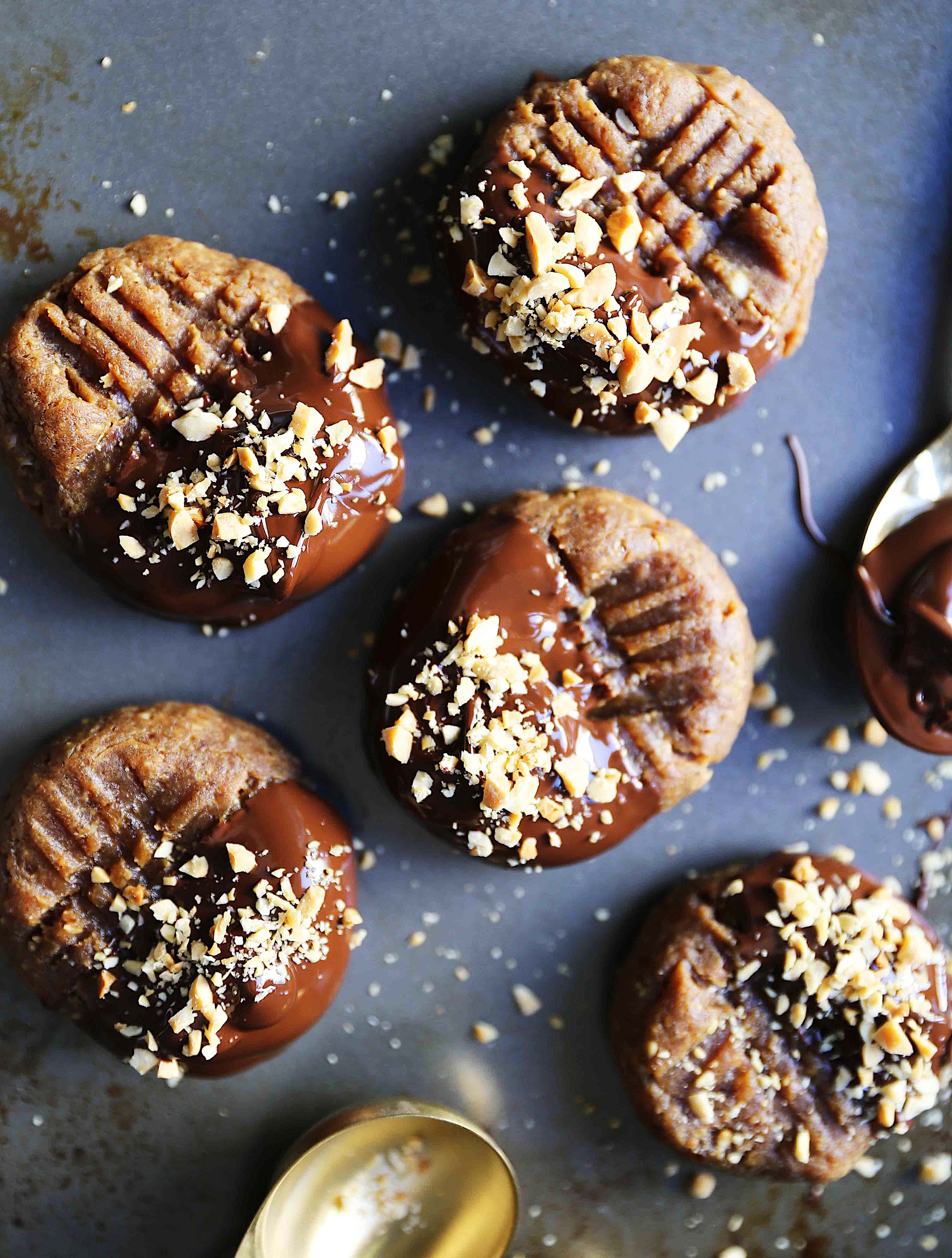 Once you mix all of the ingredients (except the dark chocolate, of course) in the food processor, it is time to bake them. These Flourless Chocolate Dipped Peanut Butter Cookies are meant to be melt-in-your-mouth soft and chewy, so don't overbake.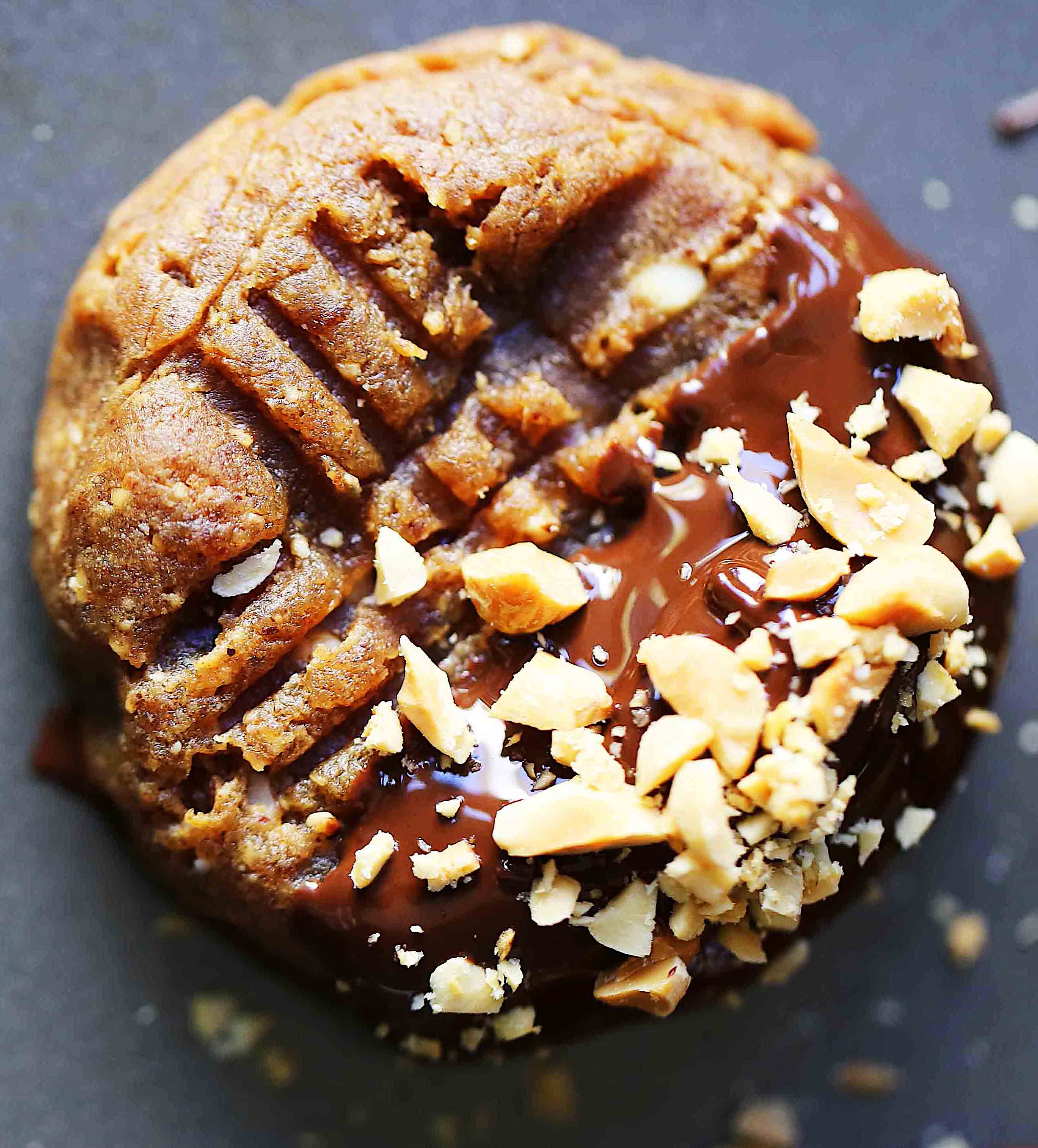 It's time for the CHOCOLATE! They say dark chocolate is a health food so I am just going with it. These soft peanut butter cookies are dipped into melted dark chocolate to make a healthy perfect chocolate peanut butter cookie.
After the cookies come out of the oven, place the peanut butter cookies in the freezer for about 15 minutes before dipping them into the melted dark chocolate.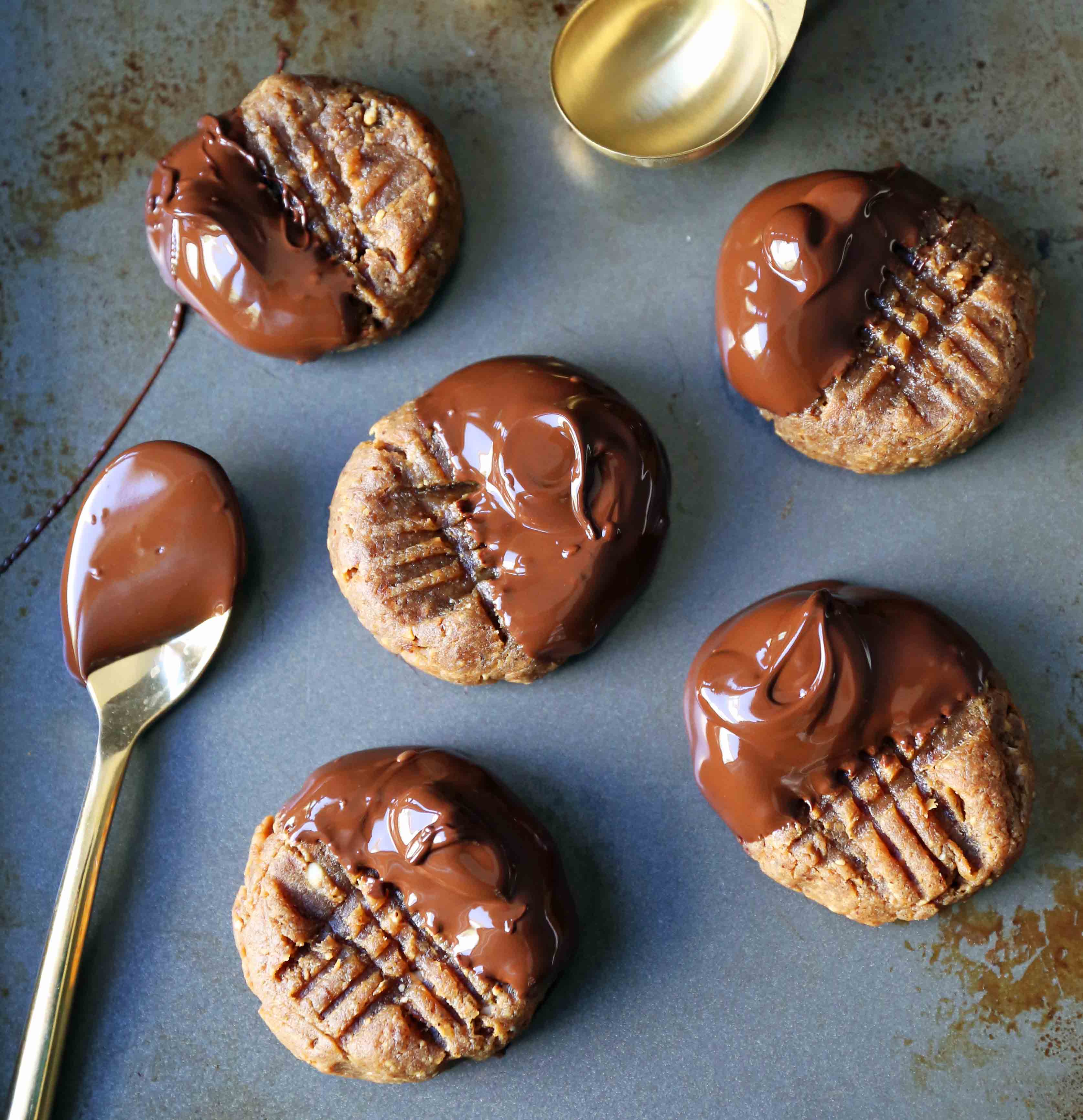 Pin on PINTEREST: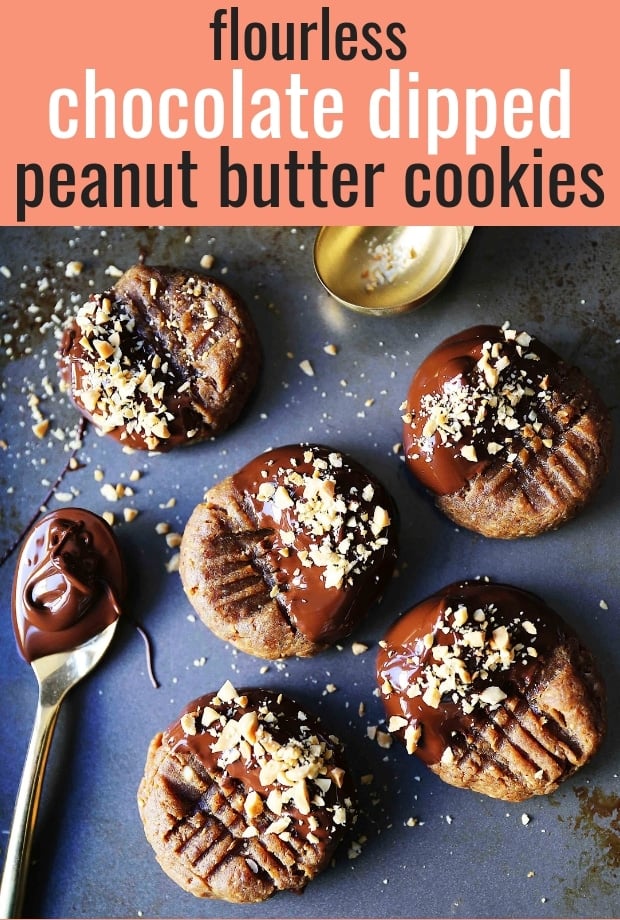 Man alive, these cookies are phenomenal. I hope you love them as much as I do! Happy Baking!