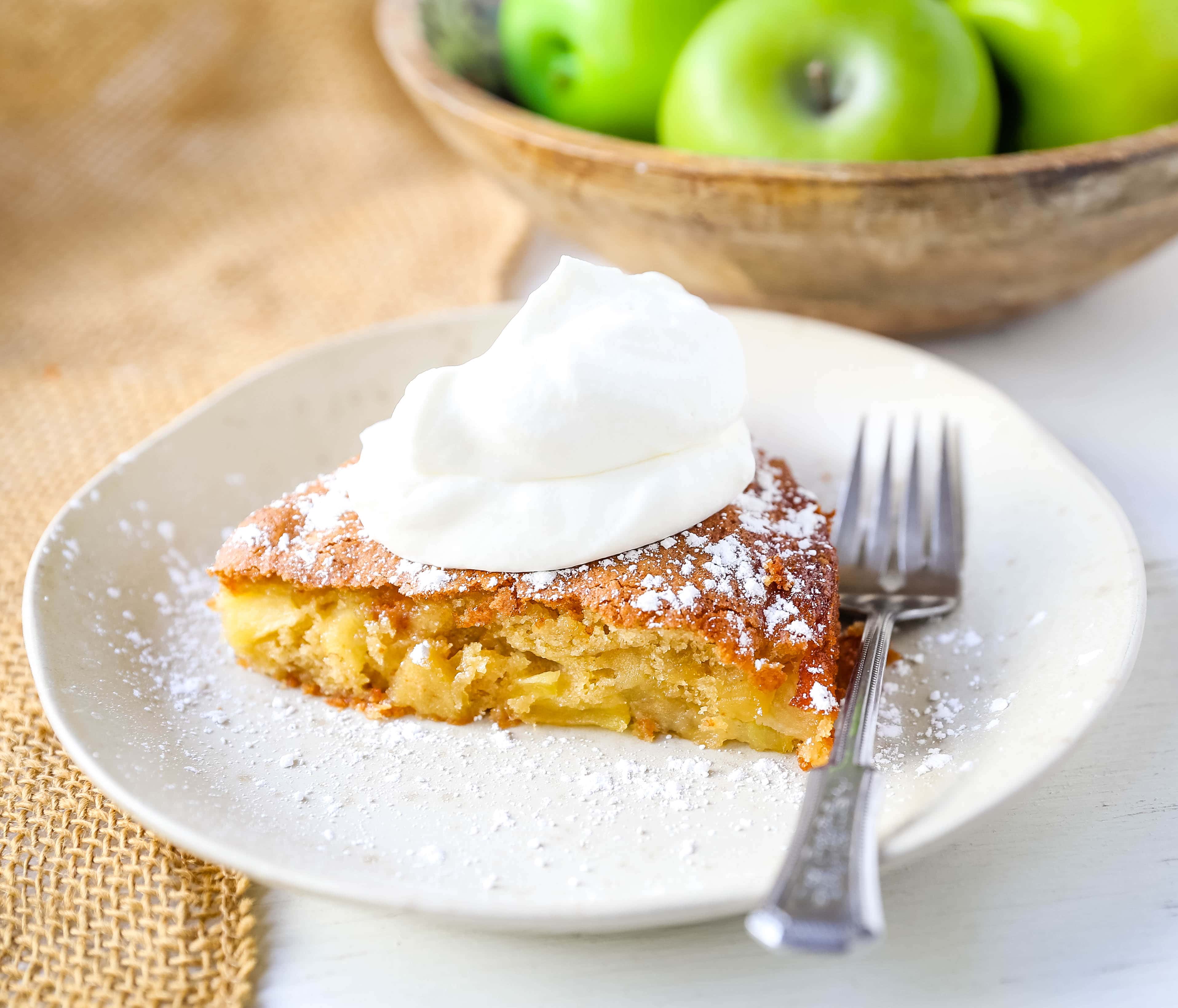 French Apple Cake
A simple French buttery cake made with sweet apples and topped with freshly whipped cream.
I have always dreamed of traveling to Paris. I am not sure what excites me the most -- the French bakeries, the charming lit streets, or the beautiful architecture. Who am I kidding? It is the bakeries, hands down. I want to eat French pastries all day long.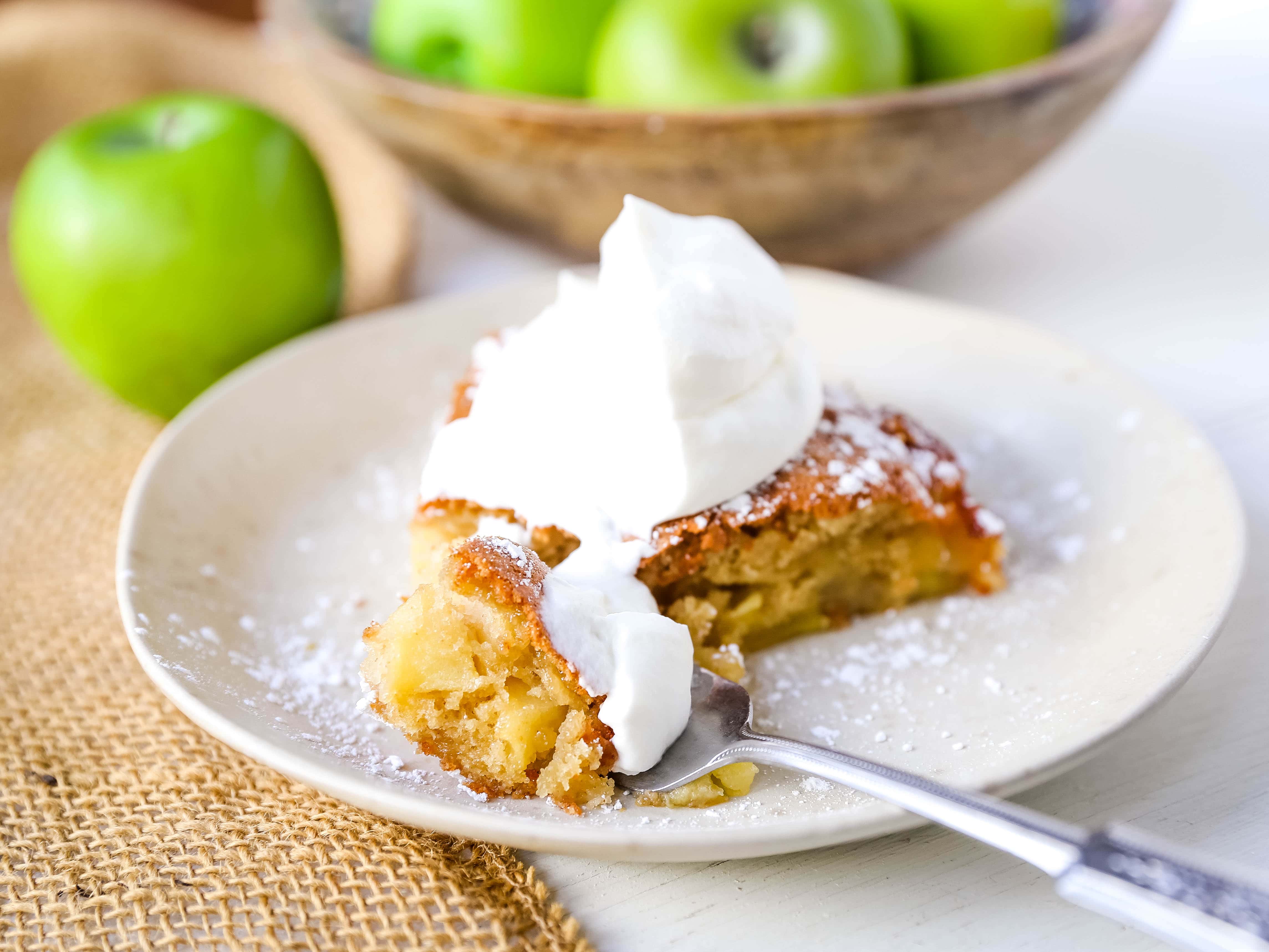 French baking is known for its simplicity. They keep things simple using fresh, high-quality ingredients. This French Apple Cake is just that -- a buttery vanilla cake studded with caramelized sweet apples and dusted with powdered sugar and topped with a freshly whipped cream.
This French Apple Cake begins with sautéing the crisp apples in butter and sugar.  This helps to soften and caramelize the apples which brings more layers of flavor. Then sugar and eggs and vanilla and whipped together until light and fluffy.  It is all folded into the dry ingredients and poured into a cake pan or springform pan and baked until a golden brown.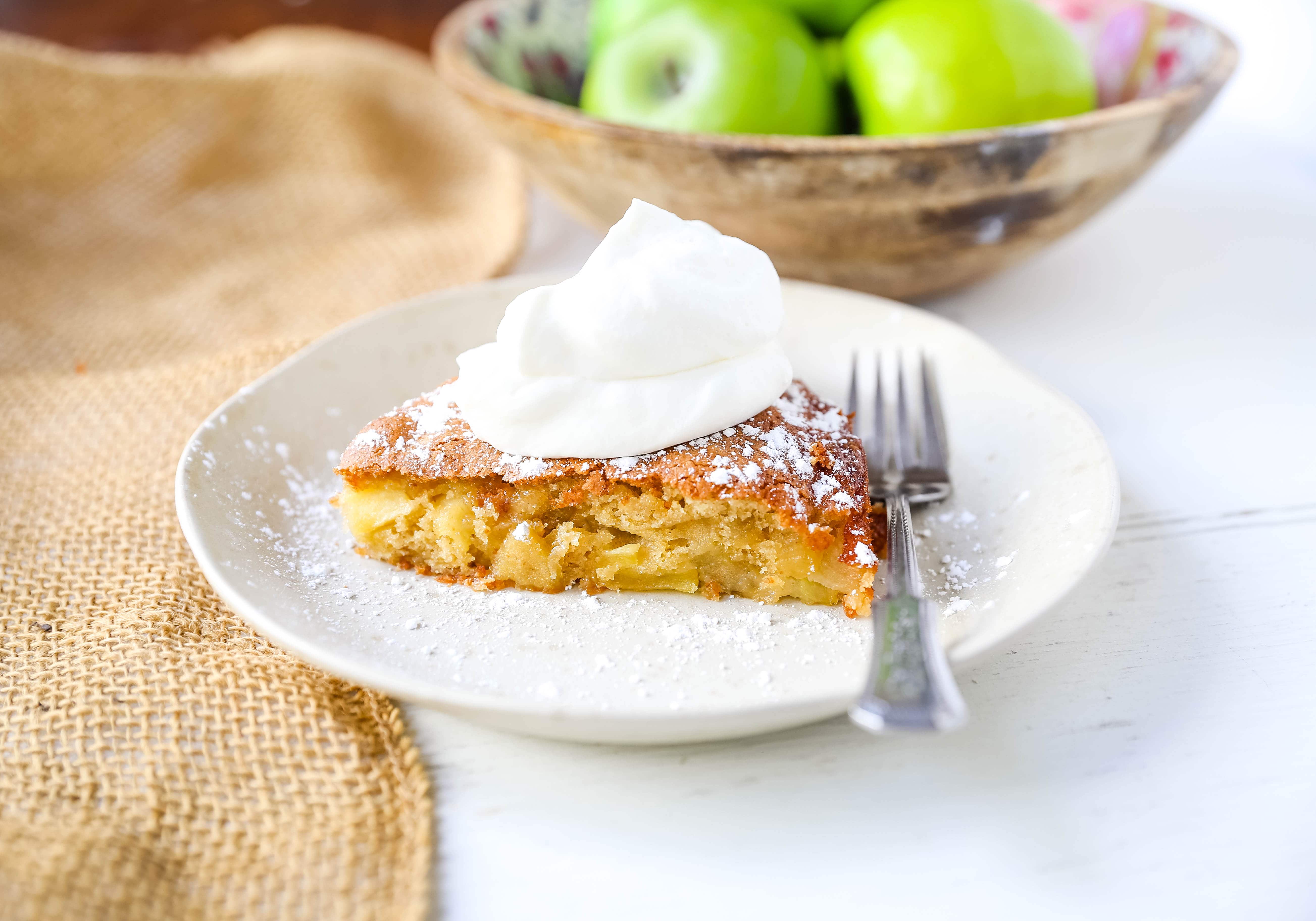 My favorite way to eat this French Apple Cake is to pair it with a sweet whipped cream. I love the light, fluffy whipped cream paired with this Fall spiced cake. It is the perfect combination!
My preference is to use a springform pan because it makes it so much easier to remove the cake.  You can also use a 8 or 9-inch cake pan but make sure to spray the entire pan with non-stick cooking spray.
What apples to use in French Apple Cake?
I prefer to use crisp baking apples so I reach for Granny Smith, Fuji, or Gala apples.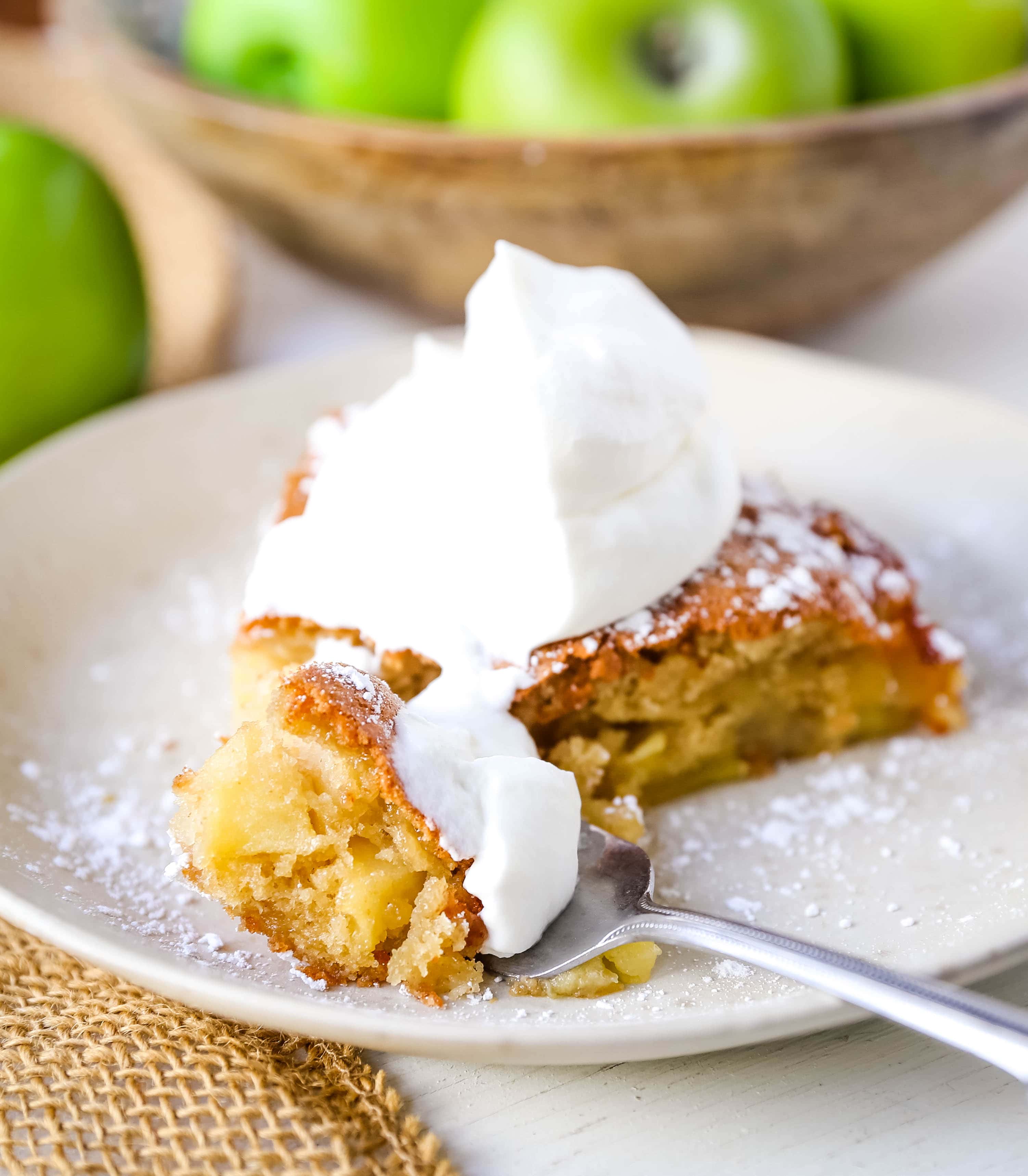 How to make the Best French Apple Cake:
Start by chopping up apples into small bite-size pieces. Melt butter in a large skillet. Add sugar and stir together with a wooden spoon. Pour in apples and stir to coat. Cook apples, stirring often, for about 10 minutes or until apples are softened. Let cool.
In a large mixing bowl, cream together eggs, sugar, and vanilla until light and fluffy.
Add cooled apples. Fold in dry ingredients, making sure not to mix too much as it creates too much gluten.
Spray springform pan or 9-inch cake pan with non-stick cooking spray.  Pour batter into the pan and bake until the top is a light golden brown color and the cake is cooked through.
To make fresh whipped cream: place heavy cream in a COLD mixing bowl.  When the ingredients are cold, it helps the heavy cream to whip faster.  Add powdered sugar to sweeten the whipped cream.
Cut cut into pie like slices. Dust with powdered sugar. Top with freshly whipped cream.