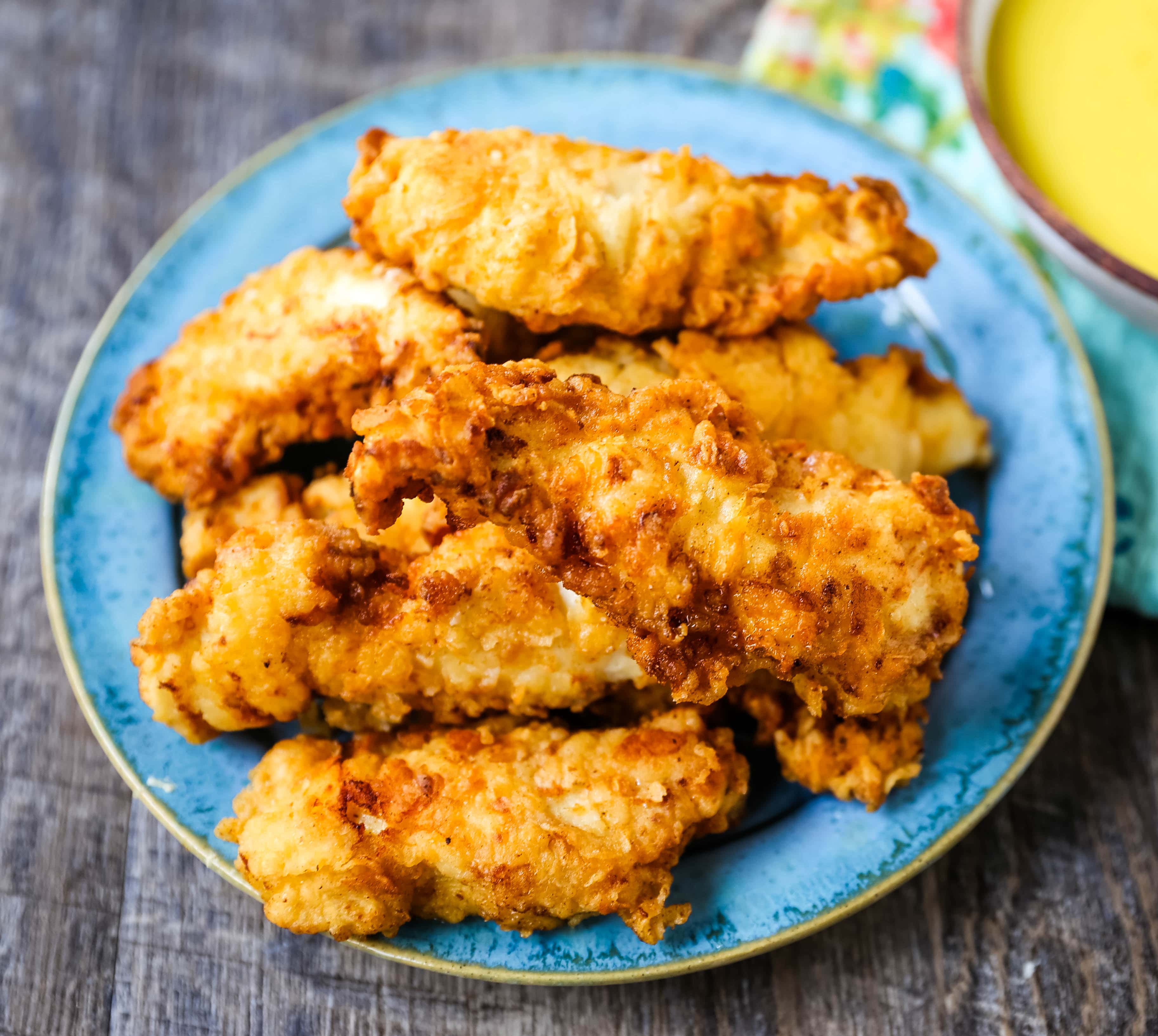 Fried Chicken Tenders
Juicy, tender, marinated chicken dipped in coating and fried until perfectly crispy. The best fried chicken tenders recipe!
I have been working to perfect the chicken tender. Since my kids believe they can live on fried chicken tenders, I decided to make them at home. They came out perfectly crispy while being tender on the inside. They were everything a good fried chicken tender should be!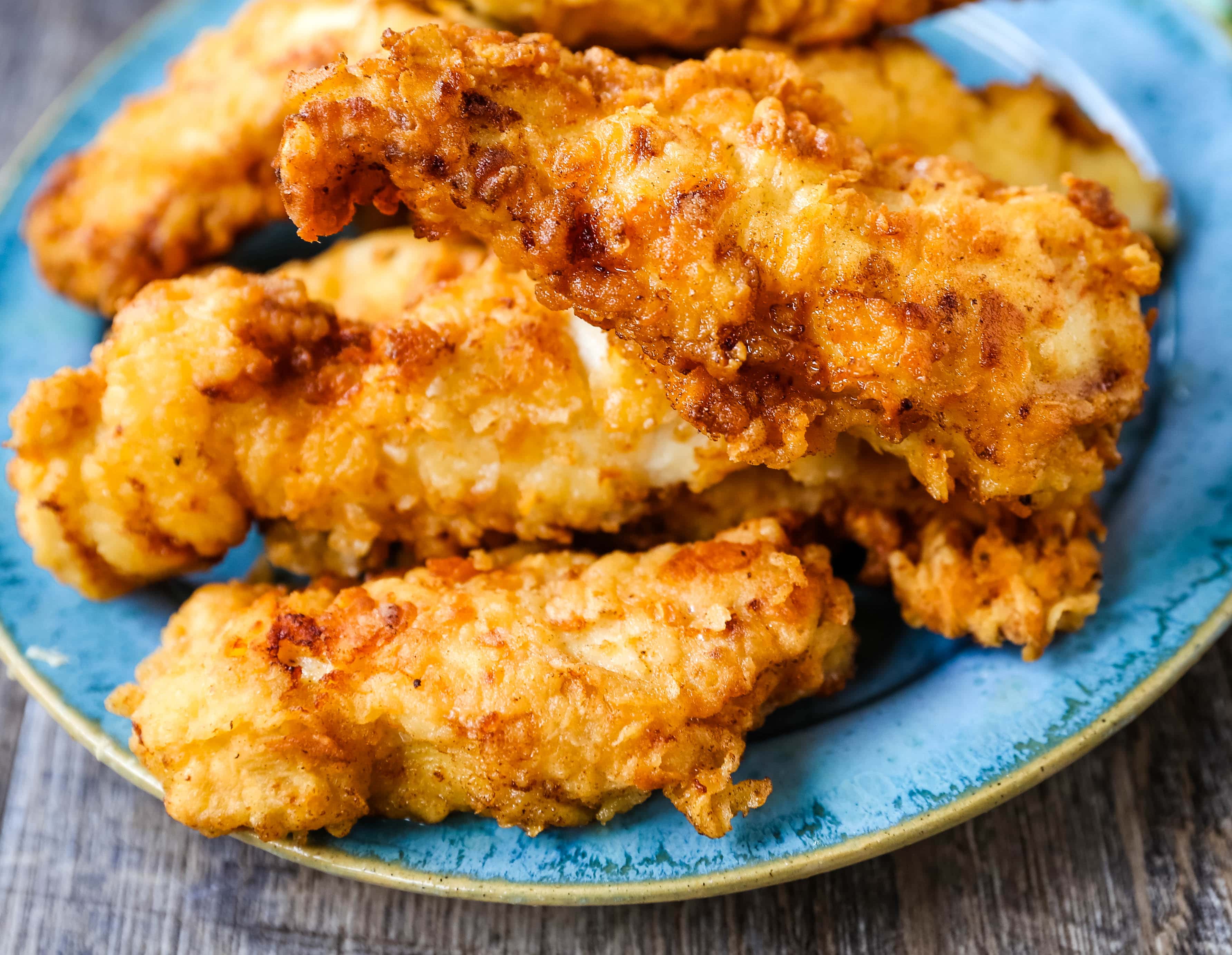 The first time I started to recipe test the chicken tenders, I had about 8 boys over at our house. One of the boys lives on a steady diet of top ramen and chicken nuggets. Since he is such a picky eater, I knew his opinion mattered. I can't tell you how many texts I have received from his Mom wondering when I was going to share this chicken tender recipe! He was a big fan and they passed his test. Thanks goodness!
After much experimentation in the kitchen, I found that simple was best. Chicken tenders are marinated in buttermilk, which contributes to the tenderness and creates moist chicken.  I also found that a hefty amount of salt is very important as it infuses the chicken from the inside out. When I was experimenting, one of my batches came out tasting bland. I realized that even though the coating had salt and flavor, the chicken itself needed a boost of flavor. This was accomplished by marinating it in salt.
Also by adding sugar to the marinade gives it a touch of sweetness to balance out the saltiness.  A touch of paprika gives it a smoky flavor without being too overpowering.  Again, simple is best and too much paprika takes away from the chicken. A touch of garlic is also integral to the marinade. It is best to marinate the chicken tenders for about 4 hours to give the buttermilk time to do its job.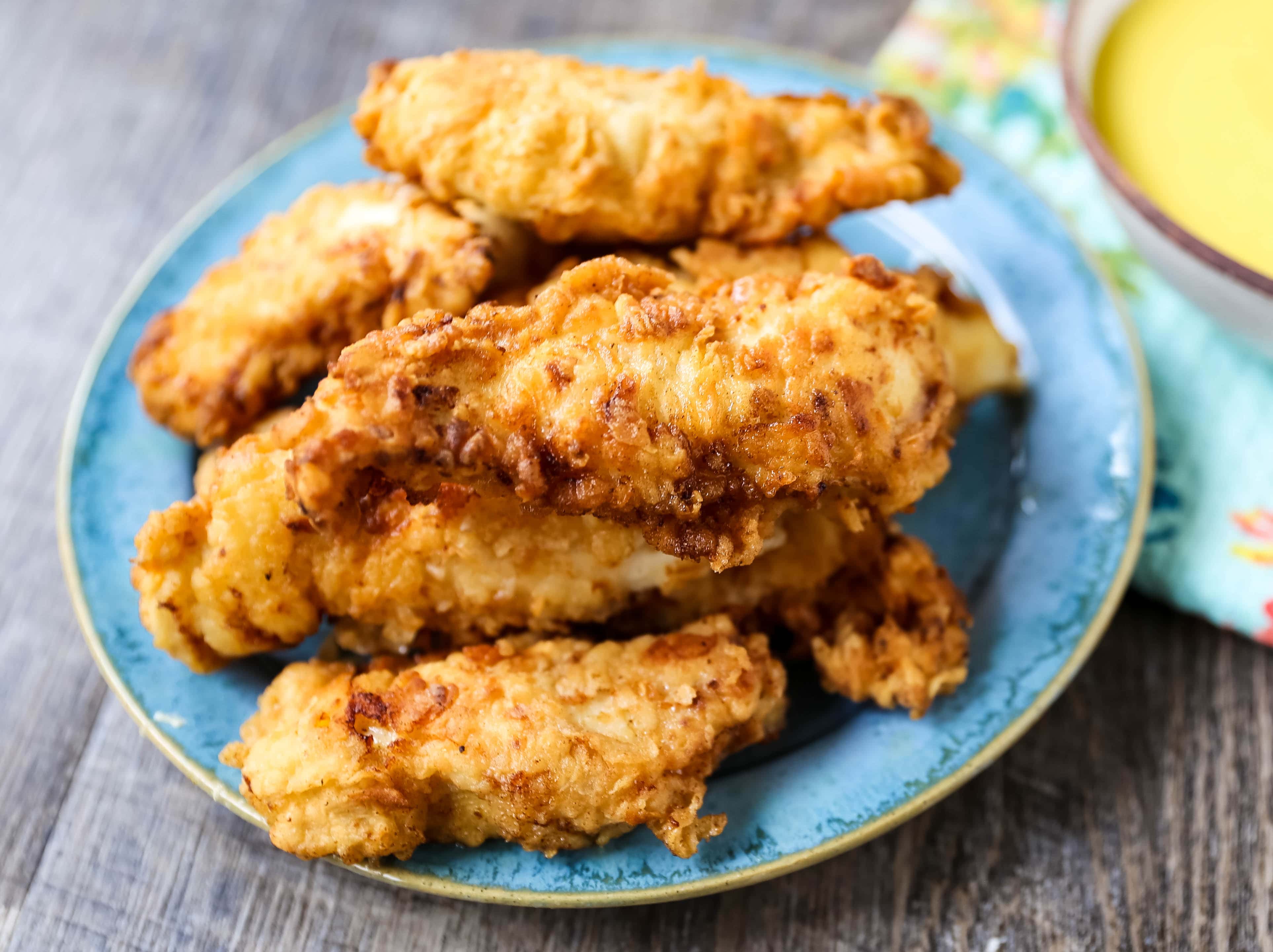 After the chicken tenders have had time to marinate, it is time to coat them! This is a simple dredge in flour method. I like to start off by coating the chicken tenders with flour, then in the whisked egg mixture, and then back into the flour again.  This is the double coat method which yields itself to crunchy, crispy fried tenders. It is a little messy so be prepared to get your hands dirty!
To fry the chicken, it is important to use an instant-read thermometer. You can use peanut, vegetable or canola oils and bring to 350 degrees.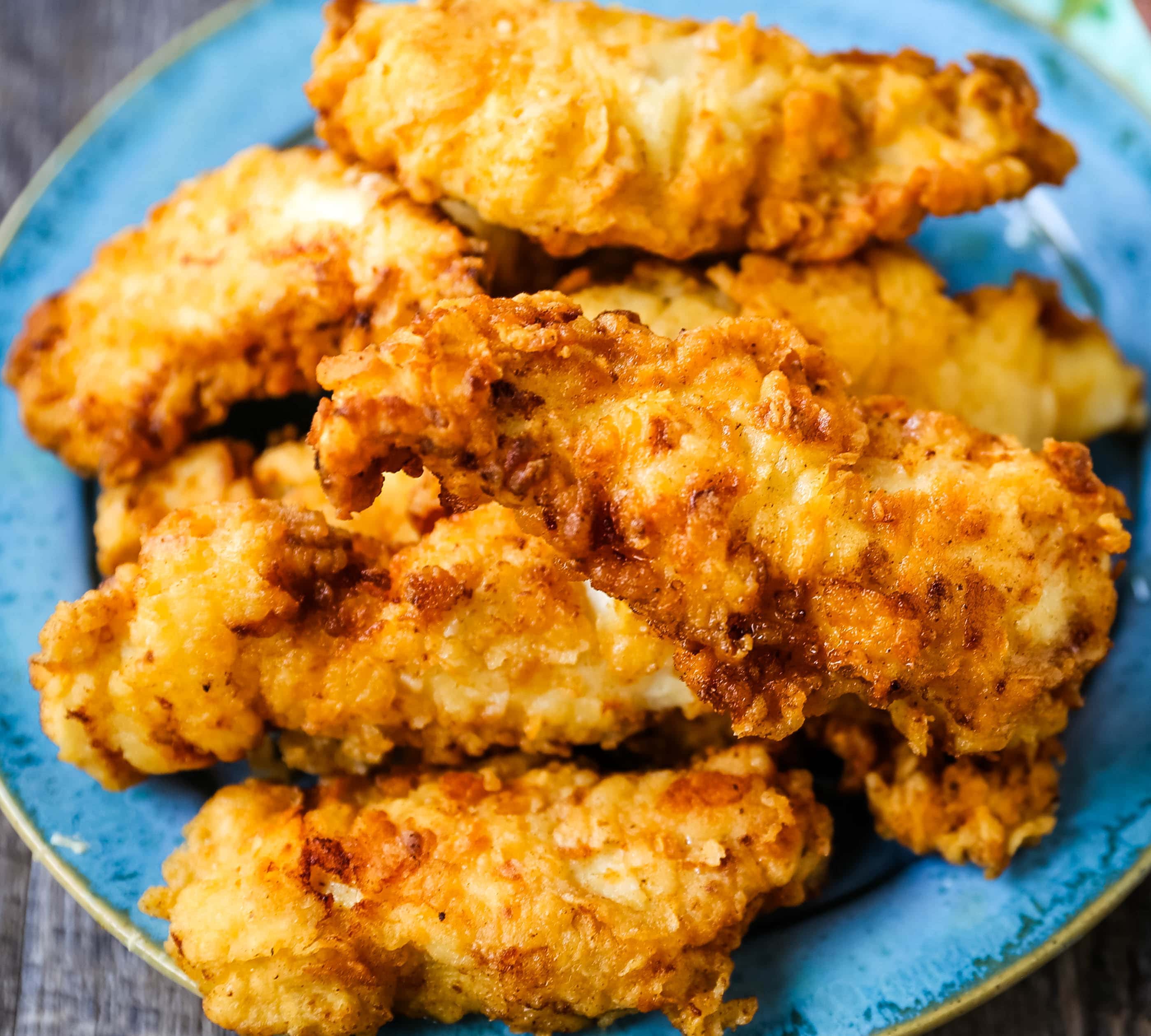 Tips and tricks for making Homemade Fried Chicken Tenders:
 Marinate the chicken tenders. Place the chicken tenders in a large Ziploc bag and add buttermilk, salt, sugar, garlic powder, and paprika. Let marinate for about 4 hours until ready to fry.
Place the flour in a shallow dish. Whisk the eggs, buttermilk, and baking powder together in another shallow dish.  Dredge the chicken in the flour, then coat it in the whisked egg mixture, and then dredge in the flour for a second time.
Heat 2-3 inches of oil in a dutch-oven until it reaches 350 degrees. Fry the chicken in batches for 4-5 minutes, trying to maintain a frying temperature of 325 degrees. Turn the chicken tenders over and fry for another 4-5 minutes. Remove when the chicken becomes a deep golden color and is cooked through.
Drain the chicken on a paper towel-lined plate. Serve immediately with honey mustard sauce or your favorite condiment.