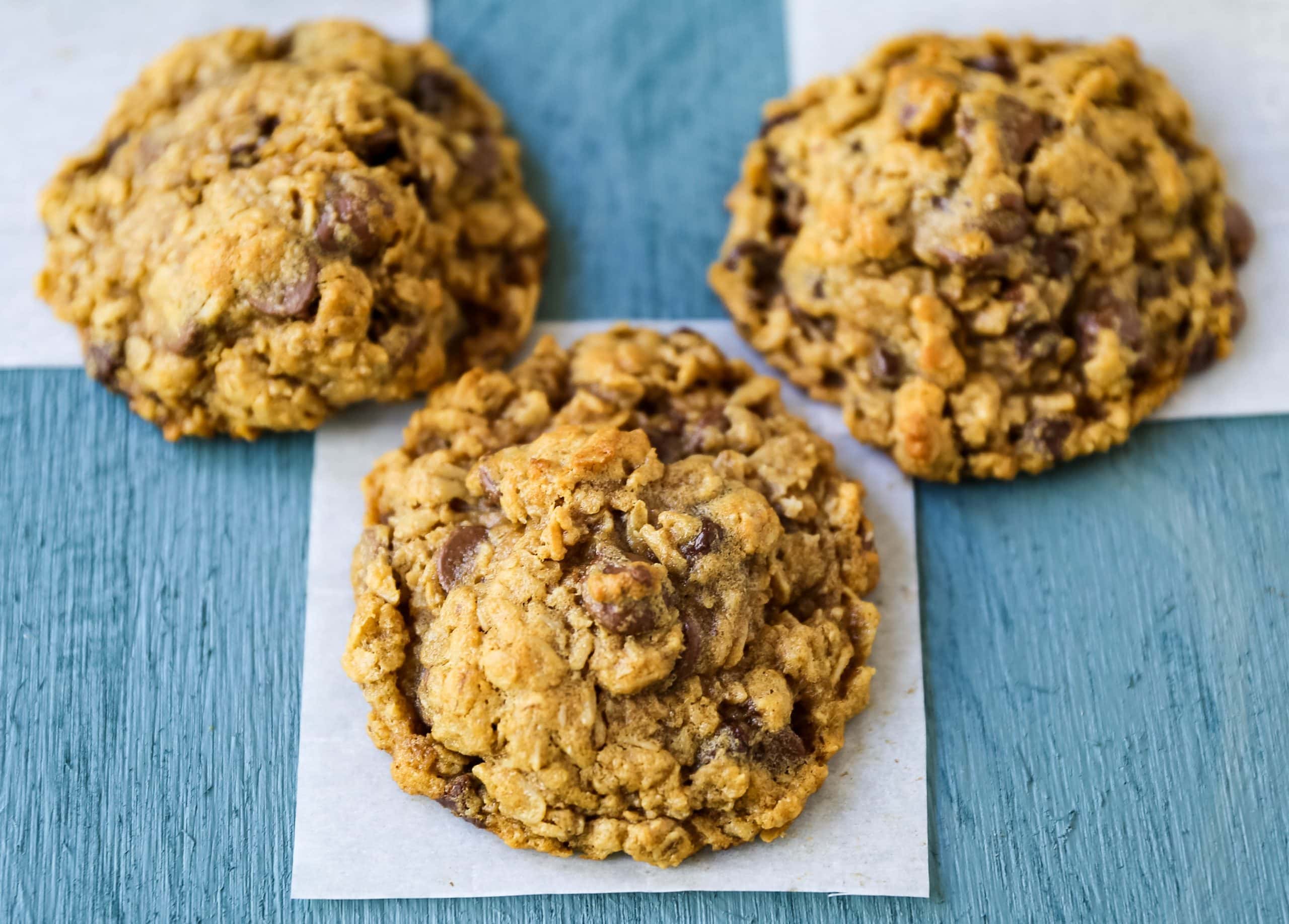 Gluten-Free Chocolate Chip Peanut Butter Oatmeal Cookies
Soft chewy chocolate chip peanut butter oatmeal cookies. The best gluten-free chocolate chip oatmeal cookies!
We can't stop making these Chocolate Chip Peanut Butter Oatmeal Cookies in our home. We literally made 3 batches in 2 days! They disappear so quickly in our home and then my kids beg me to make more. Sadie has declared them, "her favorite cookie ever." You won't miss this flour in these cookies at all!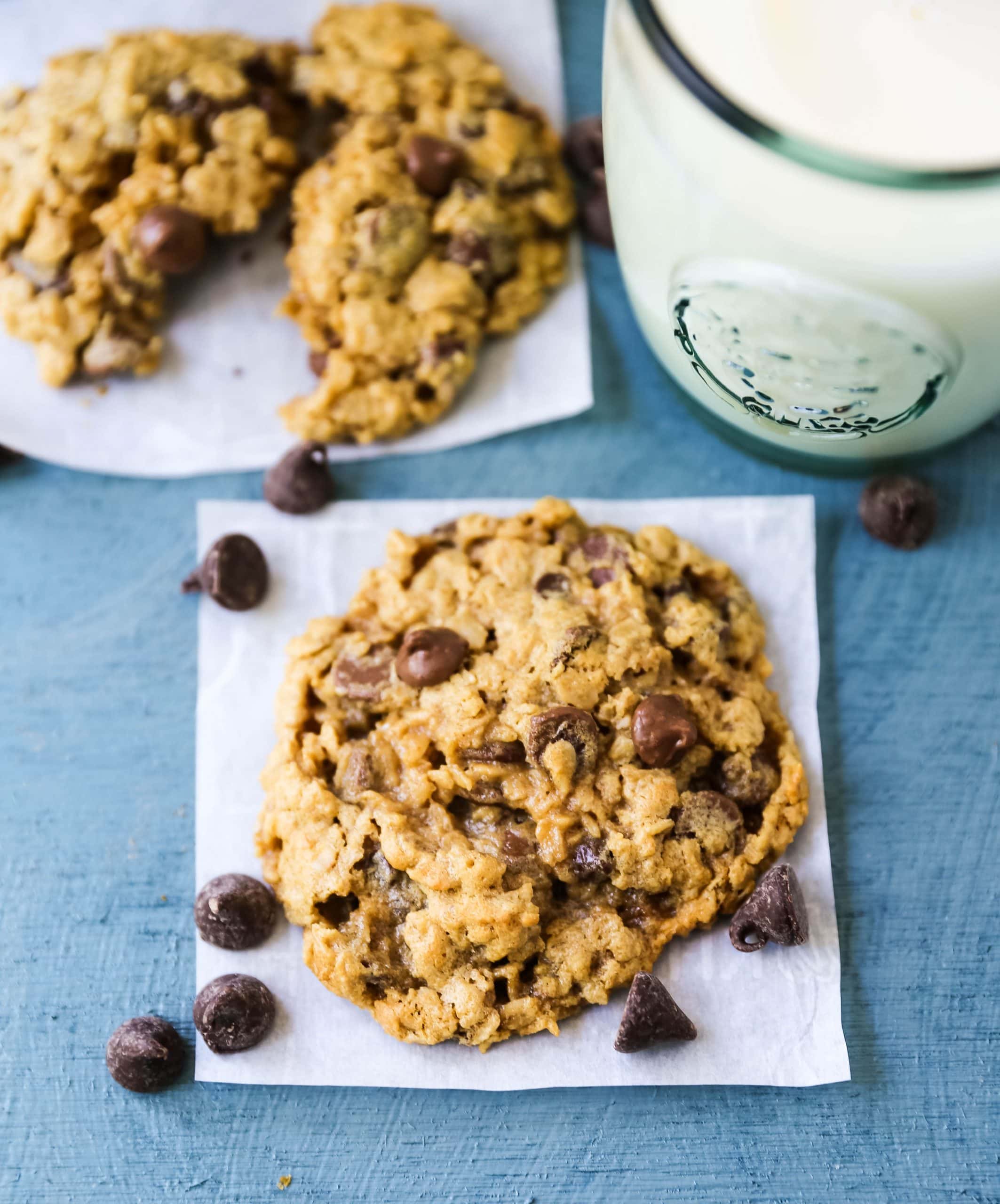 As I have shared before, I have been on and off a gluten-free diet for about 10 years. So when I am completely gluten-free, I focus on creating gluten-free recipes to satisfy my cookie cravings. This cookie recipe doesn't even taste gluten-free! These cookies are made with simple ingredients -- butter, brown sugar, sugar, creamy peanut butter, eggs, gluten-free oats, baking soda, salt, and milk chocolate chips.
My friend, Tawni, has been begging for me to create a gluten-free cookie recipe. I had to make sure it passed even the toughest critics and this one passed with flying colors.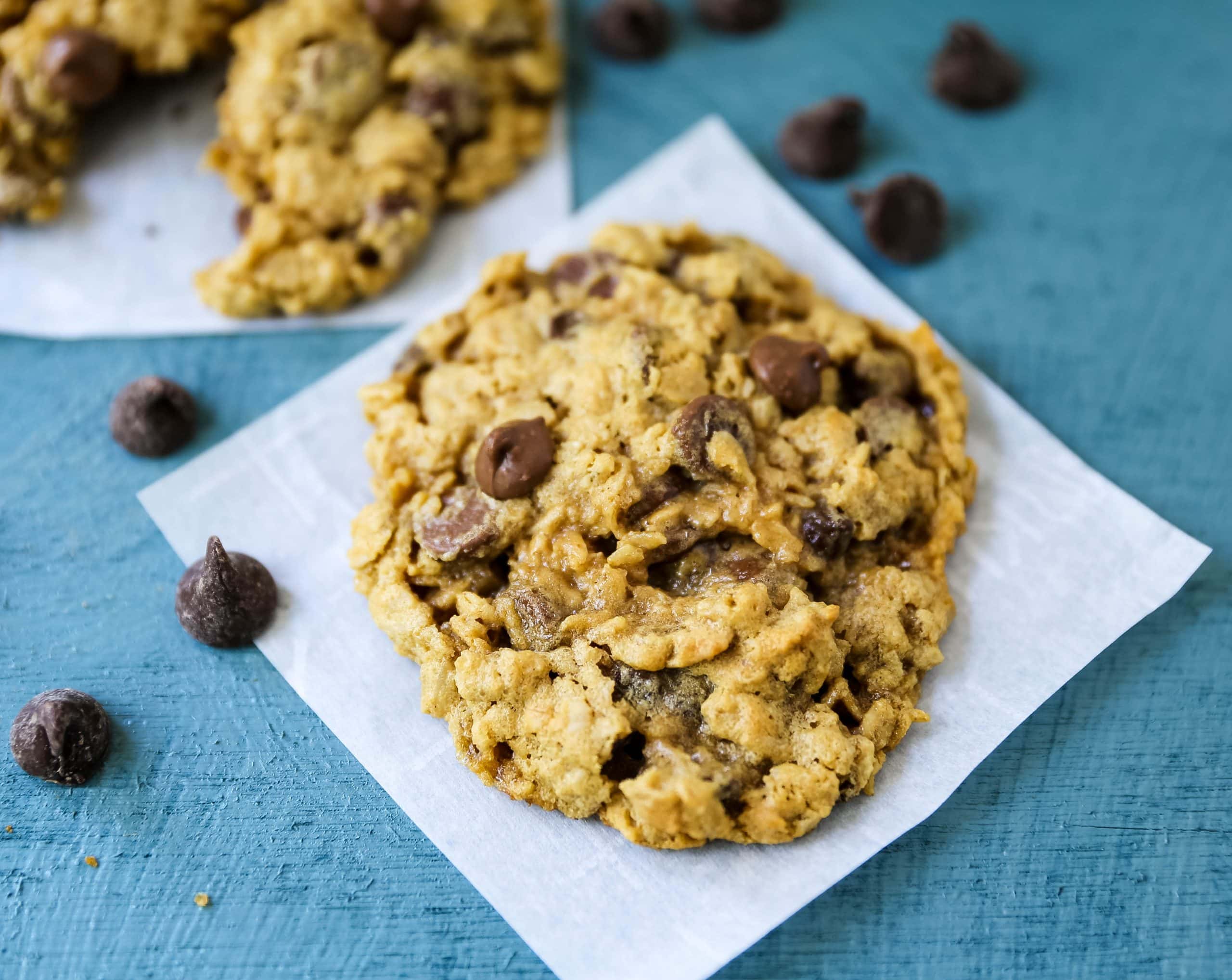 I use Trader Joe's Gluten-Free rolled oats even though oats are naturally gluten free. You can read more about if oats are considered gluten-free down below. I found this information on the official site of Bob's Red Mill.
Are Oats Gluten-Free?
As we mentioned, oats themselves are naturally gluten free. However, as with all foods, there are also some concerns with oatmeal that gluten intolerant people will want to be aware of to avoid any issues or painful flareups. Although many oats are safe for gluten intolerant individuals, cross-contamination can occur in facilities or even in fields where wheat, rye or barley are also present. There are of course different sensitivity levels when it comes to gluten, which will change things as well. If you or your loved one has been diagnosed with celiac disease, this is typically the most extreme form of gluten intolerance with the most sensitivity to gluten contamination.
Hopefully, that helps clear up any confusion. You are going to love these gluten-free chocolate chip oatmeal cookies!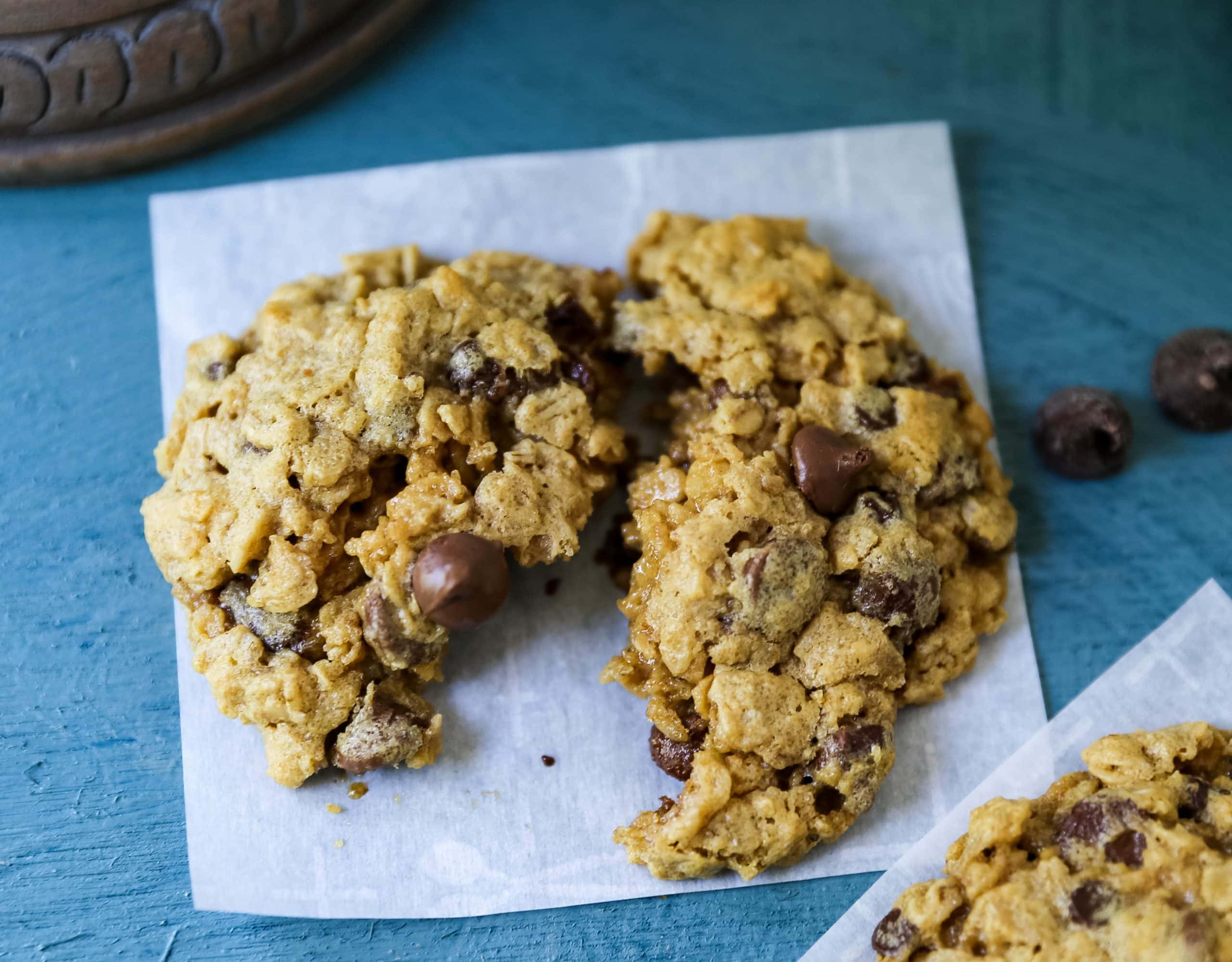 How to make Gluten-Free Chocolate Chip Peanut Butter Oatmeal Cookies:
Cream butter and sugars together for at least 3-4 minutes, until light and fluffy. This helps to create a smooth texture and gives the cookies a good amount of loft when they hit the oven. Add peanut butter and mix for 1 minute longer. I use creamy Jif peanut butter. I would suggest using peanut butter which includes sugar or you may end up with drier cookies.
Add eggs one at a time, scraping the sides of the bowl after each addition. Add vanilla extract.
Fold in oats, baking soda, salt, and milk chocolate chips.
If time is on your side, chill this cookie dough for 24 hours. When you roll the dough into balls and place them on a baking sheet, you may want to slightly flatten the cookies with your hand if you want thinner cookies.
Watch carefully to not overbake these cookies. They are meant to be soft and chewy. Let them sit for 5 minutes before moving to cooling rack.