Gluten-Free Chocolate Fudge Almond Flour Brownies
A chewy, fudgy brownie that is actually gluten-free! You would never know this brownie is gluten-free. People go crazy for these chocolate brownies and when I tell them they are actually gluten-free, they are completely shocked.
Since many of you out there are on a gluten-free diet, I have been working on creating more gluten-free baking recipes that taste like the originals. I just shared my Gluten-Free Chocolate Chip Oatmeal Cookie Recipe this week.
These Gluten-Free Brownies are literally chocolate heaven. These brownies are so rich, fudgy, and mouthwatering.  Just a friendly warning...you may not want to stop eating them. I have some personal experience in this area.
What is the secret to making perfect chocolate brownies without gluten? There was a lot of recipe testing to tweak these brownies to get them just right. I am a perfectionist and wanted to get them just perfect. I discovered a lot of helpful tips in the process!
After testing several different flours, there was a clear winner. Almond flour for the win! What is almond flour? It is ground up blanched almonds. It can also be referred to as almond meal. You can find almond flour and almond meal in the health food or bakery section in the grocery store. You can also find a few almond flour brands here -- Nature's Eats Almond Flour and Anthony's Almond Flour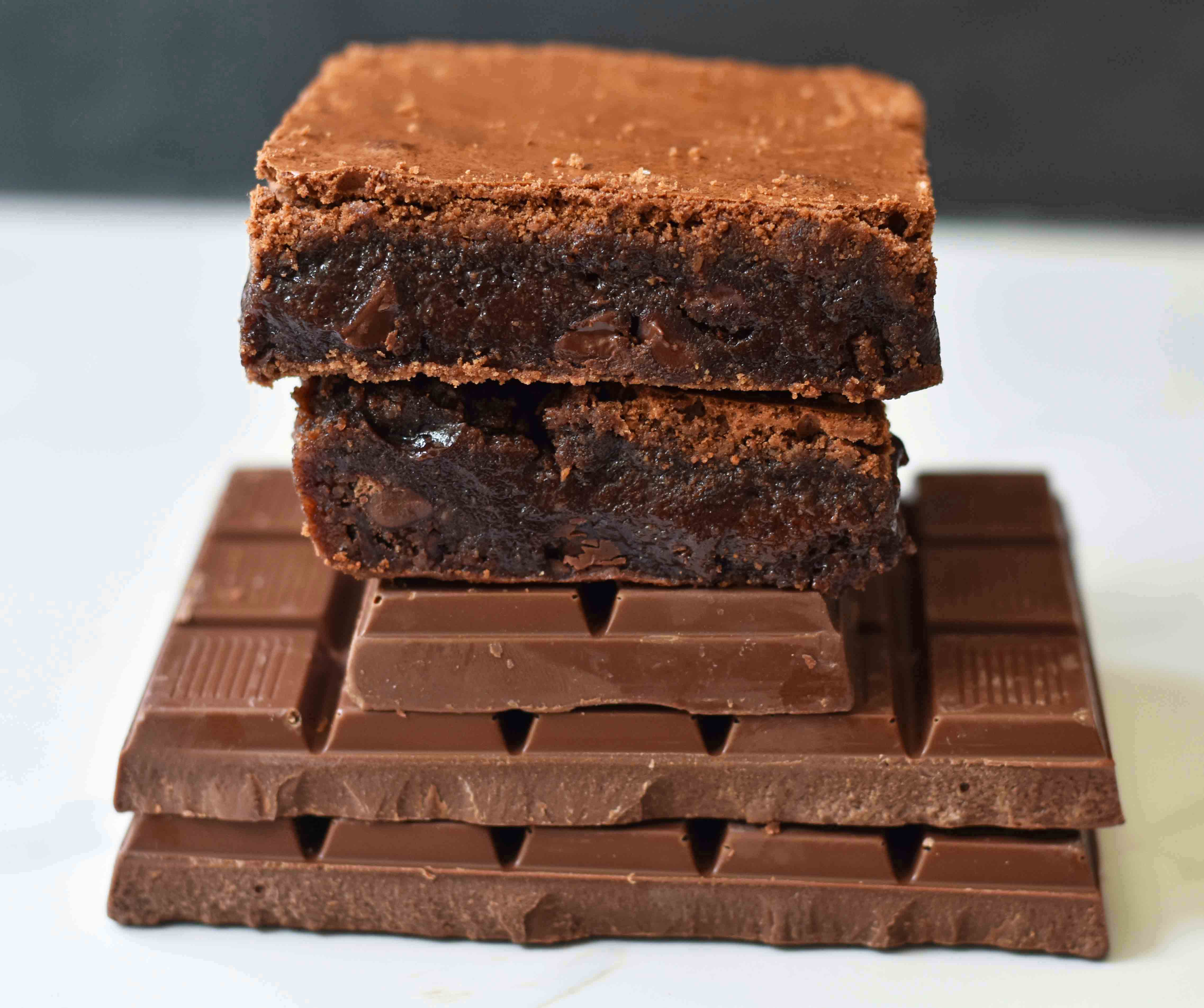 Melted Chocolate or Cocoa Powder?
I also wanted to figure out the difference between using semi-sweet chocolate and cocoa powder. I found that by using semi-sweet chocolate in these brownies made them extra fudgy. I added two tablespoons of cocoa powder for an extra depth of chocolate flavor. It is the ultimate chocolate combination in these gluten-free brownies.
These chocolate almond flour brownies can be made in a 9 x 9 pan for a thick brownie or in a 9 x 13 pan for a thin brownie.  The baking times will vary depending on the depth of the pan. The baking time is longer if you use a 9 x 9 pan. Since these brownies are extra fudgy, once you remove them from the oven, let them sit and set up for at least 30 minutes. After that time, you can even stick them in the freezer to make them easier to cut. These are even so good cold straight out of the freezer!
How to make Gluten-Free Chocolate Fudge Brownies:
 Melt Semi-Sweet Chocolate and Butter. This can be done in a double-boiler, in the microwave at 50% power in 30-second intervals, or in a heatproof bowl placed over simmering water. Stir often, just until melted. Set aside.
Cream Sugar and Eggs for 4 minutes until light and fluffy.  This will create air into the batter and make it silky smooth.
Use Almond Flour/Almond Meal. This is the secret ingredient as it has such a mild flavor but brings richness and compliments the chocolate.
Bring on more Chocolate Chips! This is a double chocolate gluten-free brownie because more chocolate chips are folded into the batter. The recipe calls for ½ cup extra chocolate chips in the batter but feel free to add more for extra chocolate flavor.
Bake just until cooked through.  These are ooey-gooey fudgy chocolate brownies so the center will be cooked through but dense and fudge like.  Let cool for at least 30 minutes to allow the gluten-free brownies to set up. Placing them in the freezer for 15 minutes after the setting up period aids in easier slicing.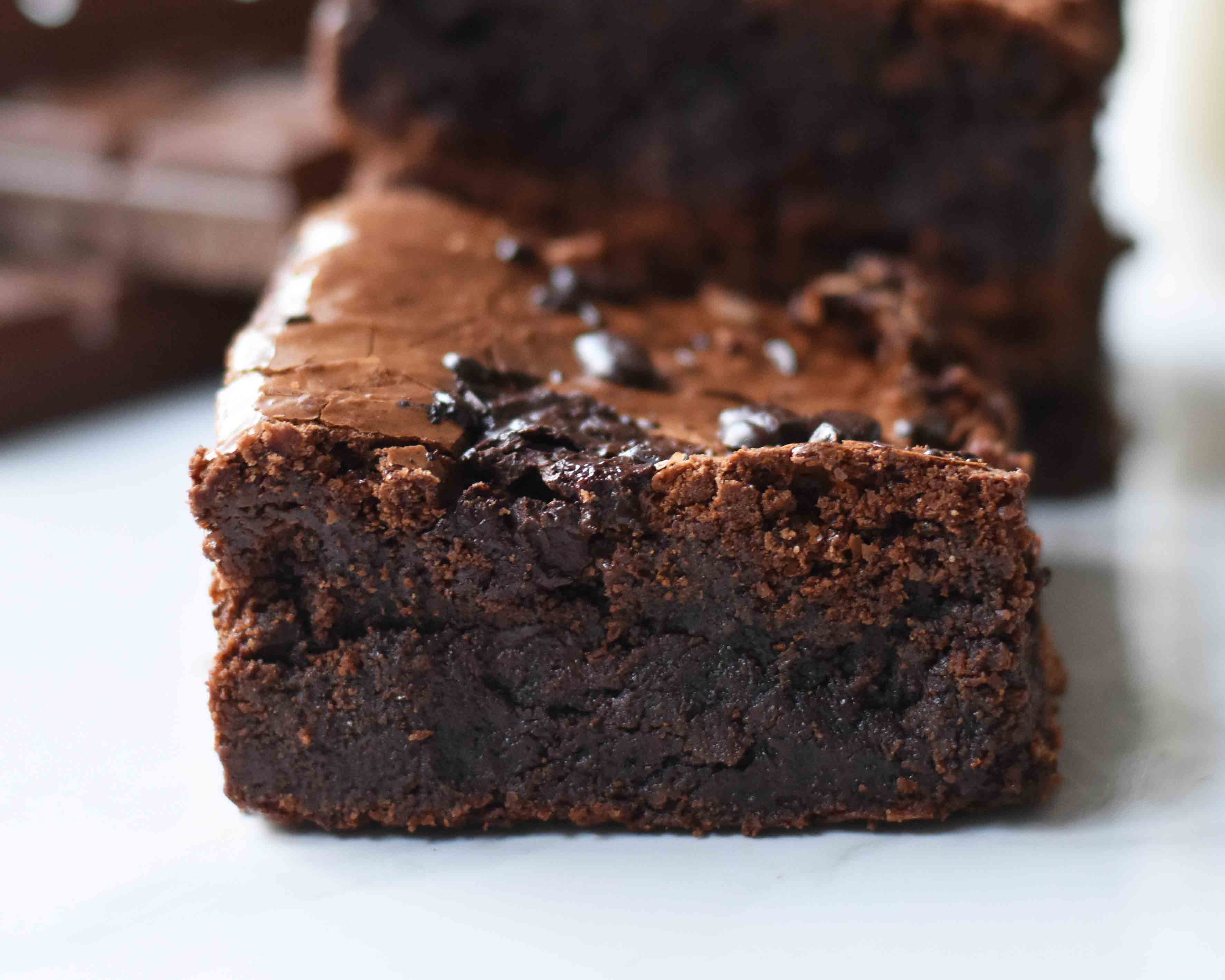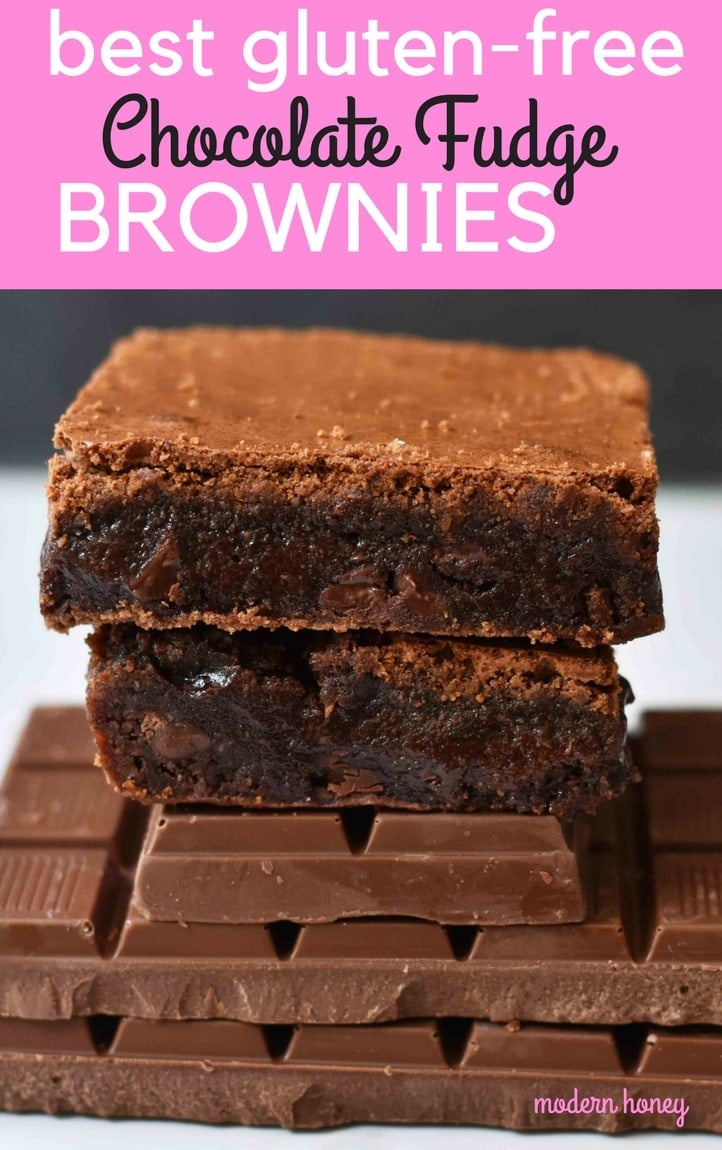 I hope you love these Gluten-Free Chocolate Fudge Brownies! Thanks for stopping by and for all of your amazing support!
Happy Baking!