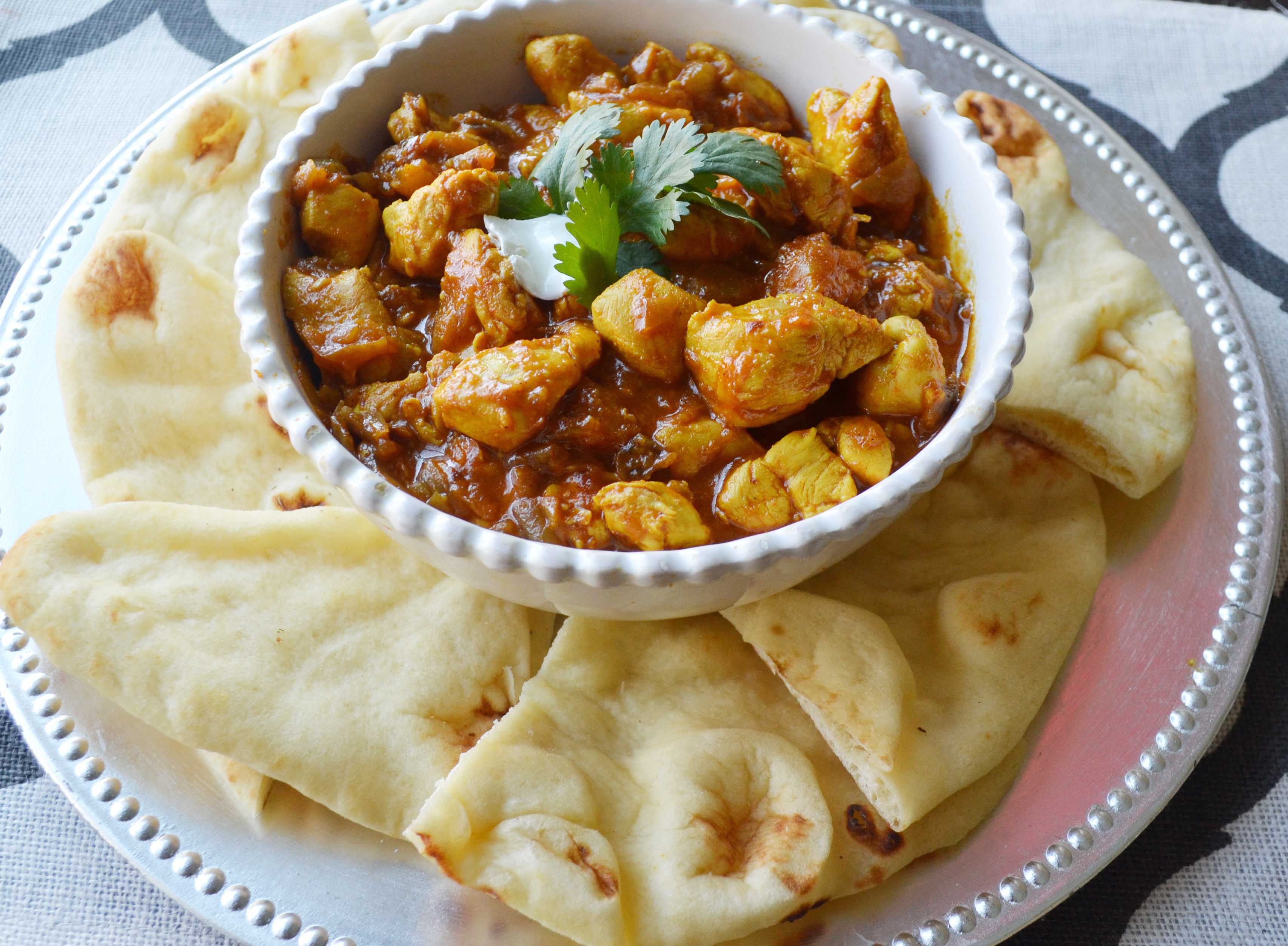 Back in the college days, I was living away from home trying to juggle demanding studies, a job, and a social life. I was living on the cheapest convenience foods known to man and just barely scraping by. Oh and please don't ask my parents about the check I bounced for the 89 cent bagel. They will NEVER let me live that down! Does anyone else understand my poor college student pain?
Well, my roommates and I decided we were going to splurge one night and hit the Bombay House on Main St. It was my first time trying authentic Indian food but I was 19 years old and thought it was about time to branch out and try some extra spicy food. I told them that I liked my food REALLY hot.
Big mistake. HUGE.
I started crying before I even fully swallowed my first bite. It was fire engine hot but the flavor...oh the flavor...was so spot on that I just kept on eating. I just kept stuffing my mouth with Naan bread and water hoping it would soak up some of the heat.
I have been hooked ever since. Now, I just make it a tad more mild.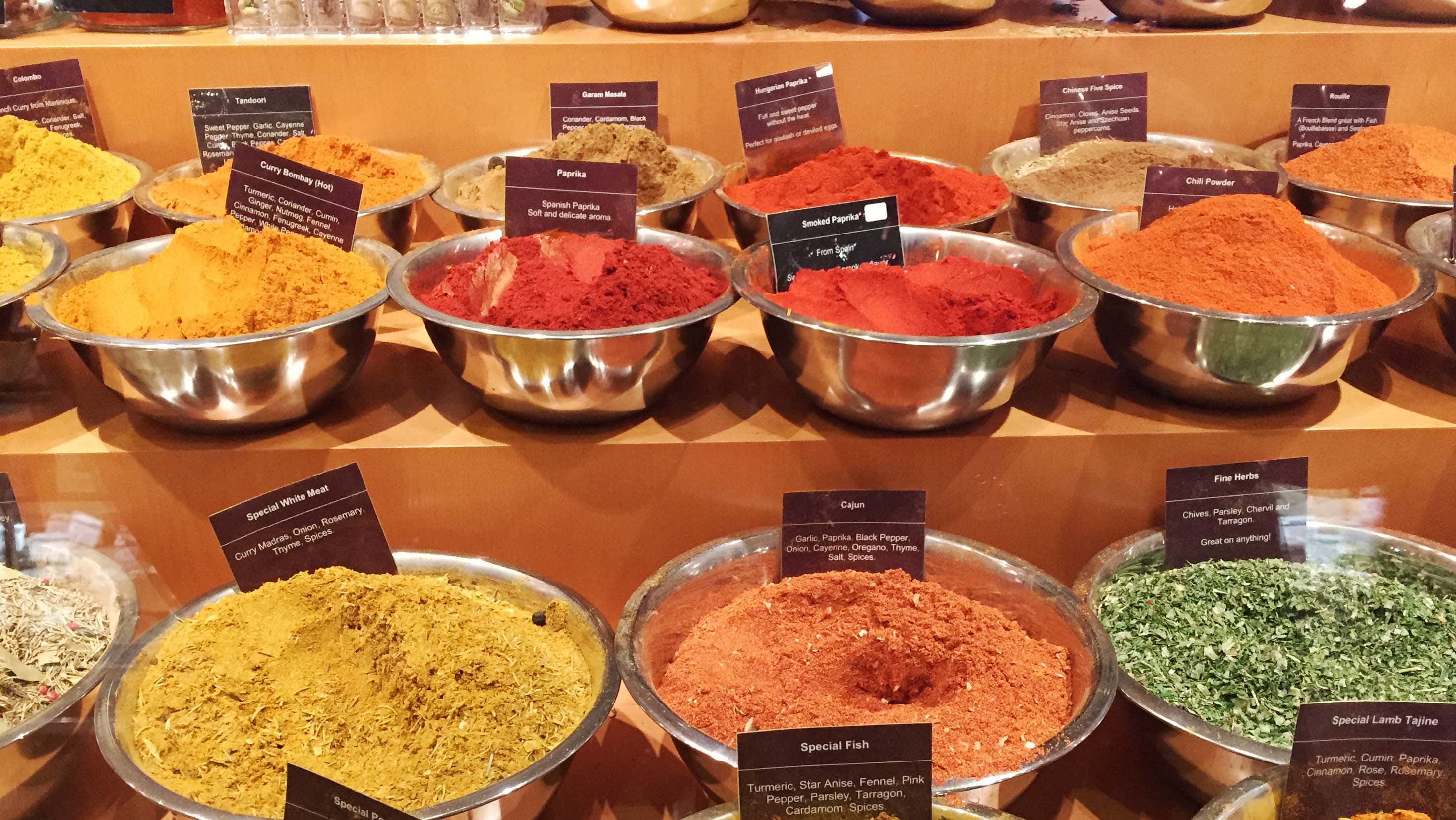 Indian Food is becoming even more popular these days with its incredible flavor profiles and nutritional benefits. This Healthy Indian Spiced Chicken is one I've been experimenting with these days and my kids (and their friends) are raving about it. The best part about it, besides tasting so amazing, is that it is incredibly good for you. If you are on a gluten-free diet, put this with rice and it is the perfect dinner.
This Healthy Indian Spiced Chicken is jam-packed with an array of spices. This dish is traditionally laden with butter and heavy cream and even though I am huge fans of both of them, I just can't eat them every day. Instead of using heavy cream, this dish calls for Greek yogurt to give it creamy richness without all of the fat and calories. It's a win-win. It also has a whole host of ingredients that your body will love.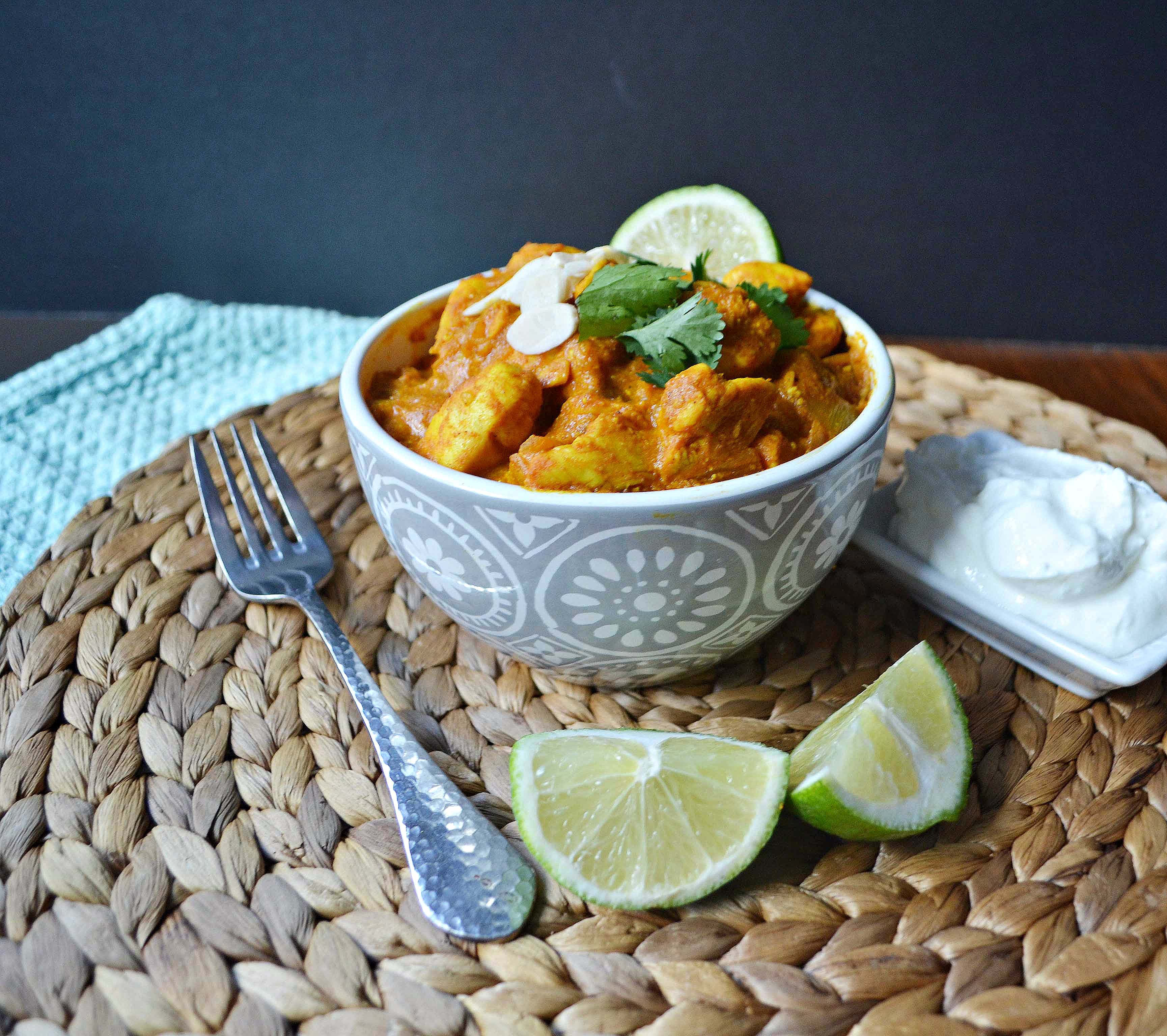 Extra Virgin Olive Oil - healthy fat source
Onion - balances blood sugar levels + immunity fighter
Tumeric - has incredible anti-inflammatory benefits
Garam Masala - helps boost metabolism
Chicken Breasts - a healthy lean protein
Garlic - boosts the immune system
Ginger - helps the digestive system
Red Chilies - inflammation fighter
Greek Yogurt - high in protein + probiotic benefits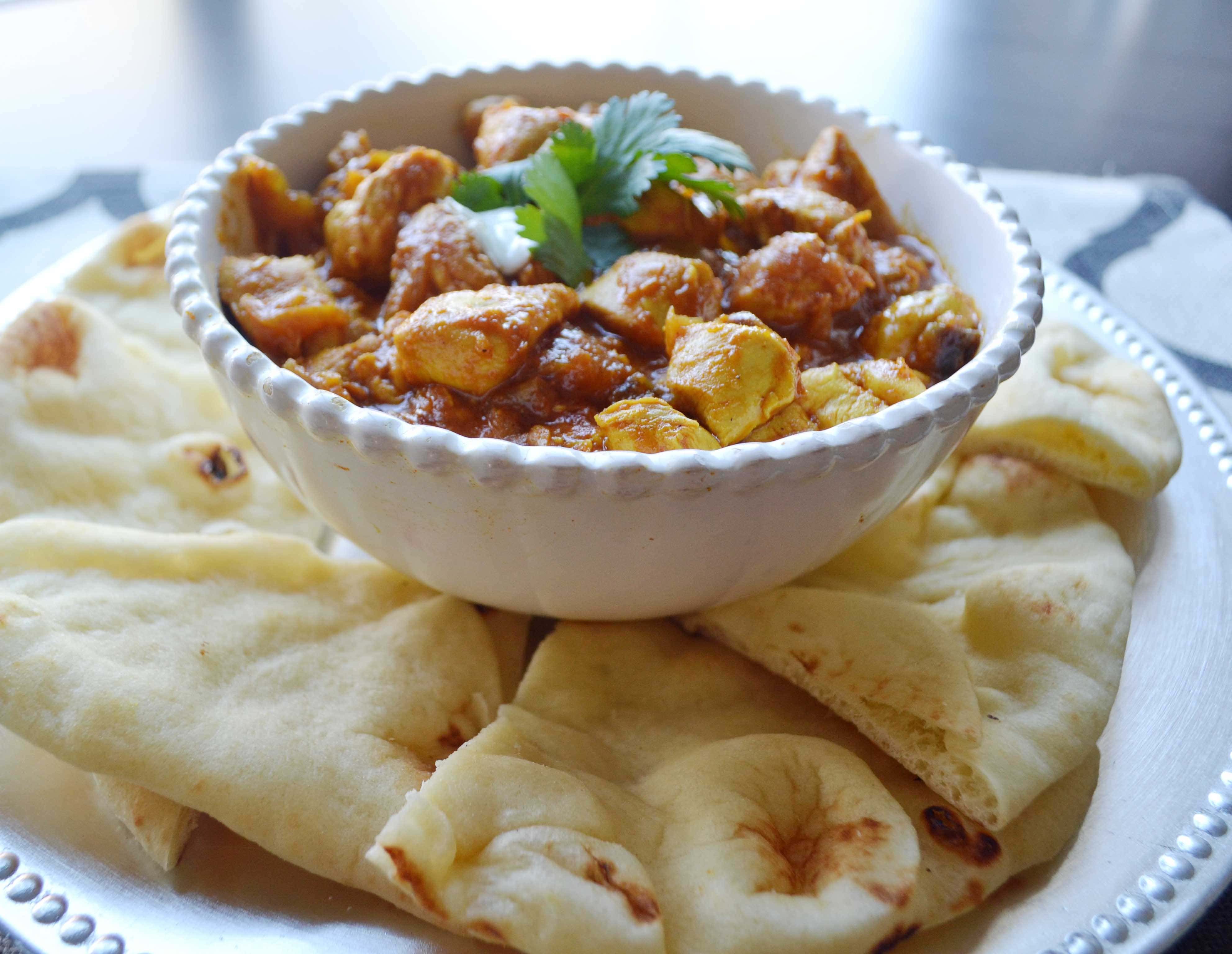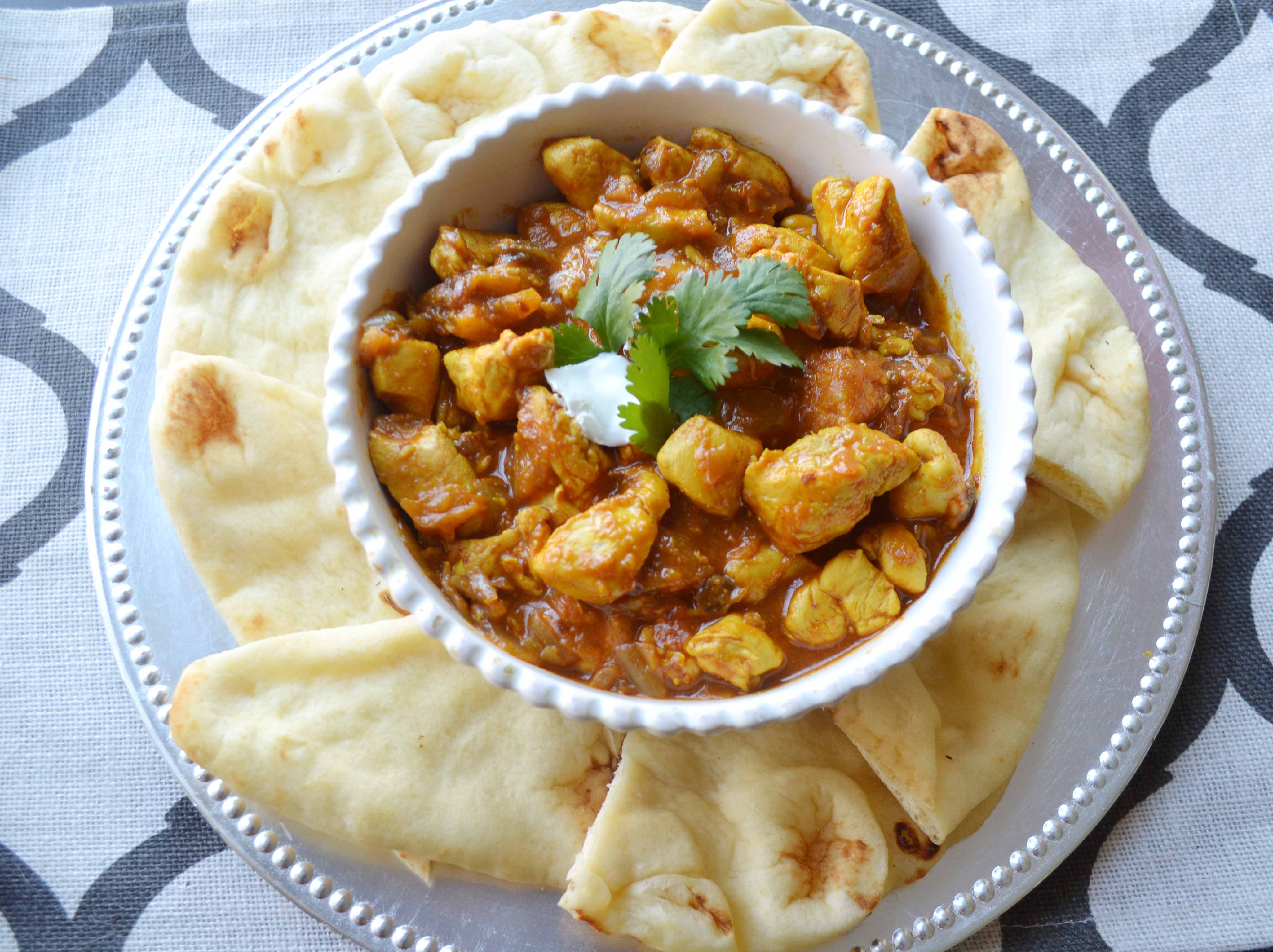 Happy Eating!