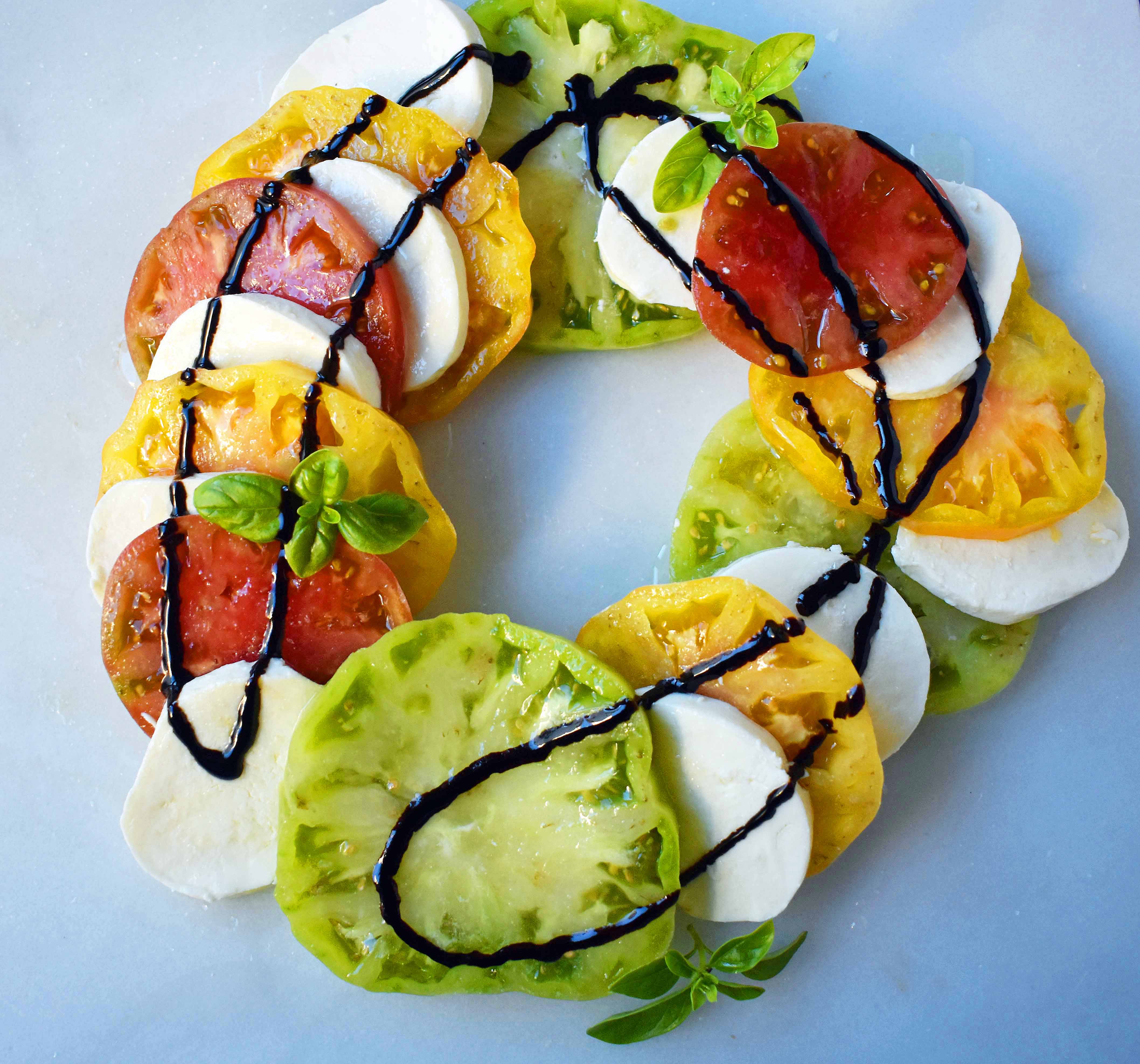 One of our favorite things to do when we travel is to find the local farmer's market. My kids are now accustomed to the fact that no matter what city we are in, we will find the nearest farmer's market. There's nothing like getting fresh fruits and vegetables straight from the farm.  When we were in northern California driving the California Highway 1 last September, we hit many farm stands off the side of the road. We always came away with brightly colored heirloom tomatoes. The vibrant greens, yellows, reds, and oranges make the most beautiful caprese salad.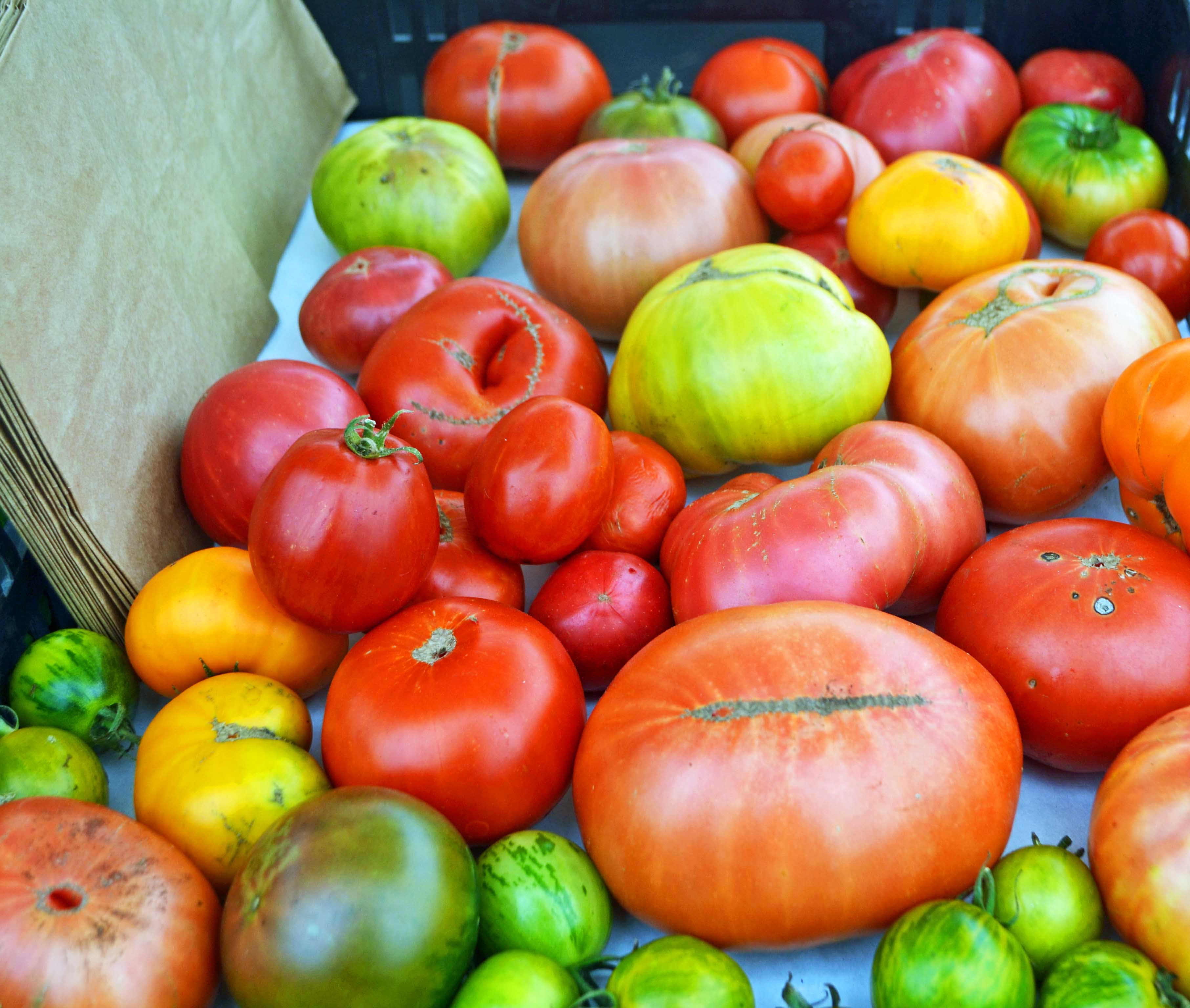 Heirloom Tomato Caprese Salad is made by slicing garden heirloom tomatoes and layering them with soft, fresh mozzarella, a sprinkle of salt, a drizzle of extra virgin olive oil, balsamic glaze or vinegar, and topped with fresh basil ribbons. It's such a simple appetizer and one of the most stunning salads.
You don't have to go far to find heirloom tomatoes as they are in grocery stores too. Grape, cherub or vine ripened tomatoes can be substituted.  I buy the pre-sliced fresh mozzarella log since the slices are all uniform. Costco and Sam's Club sells it in a two-pack for a fabulous price. I am all about bargains!
You can drizzle this Heirloom Tomato Caprese Salad with balsamic glaze or balsamic vinegar which gives it a punch of flavor. The balsamic glaze can be found at Trader Joe's and grocery stores. It's a thicker and sweeter than balsamic vinegar. Every time we visit Park City, Utah, we always always pick up some specialty oils and vinegars from Mountain Town Olive Oil because their quality and flavor combinations are off the chart good.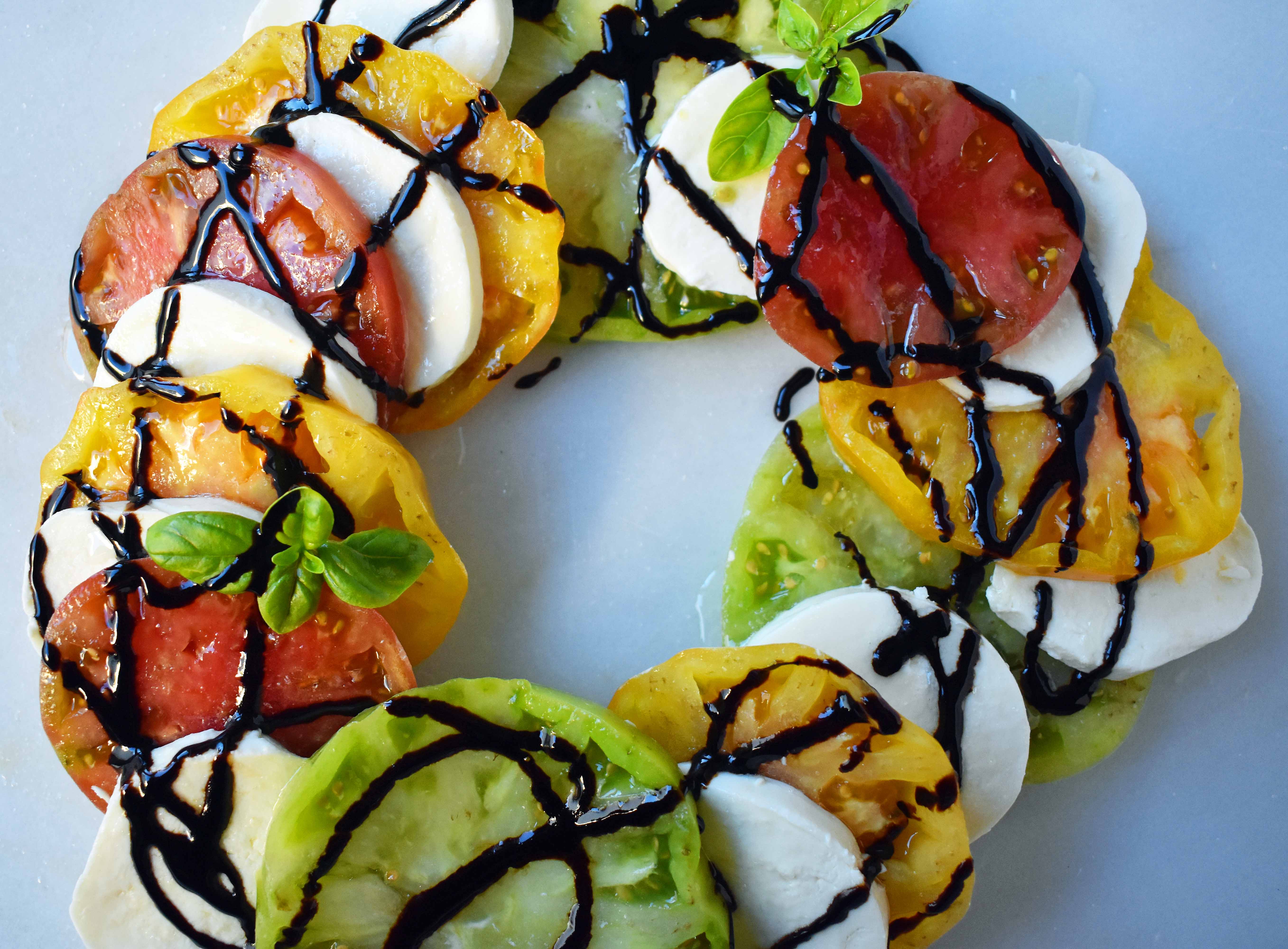 PIN this image on PINTEREST:
This Heirloom Tomato Caprese Salad is a beautiful start to a meal, a gorgeous party appetizer, or even a healthy lunch. Have a wonderful weekend, my friends!