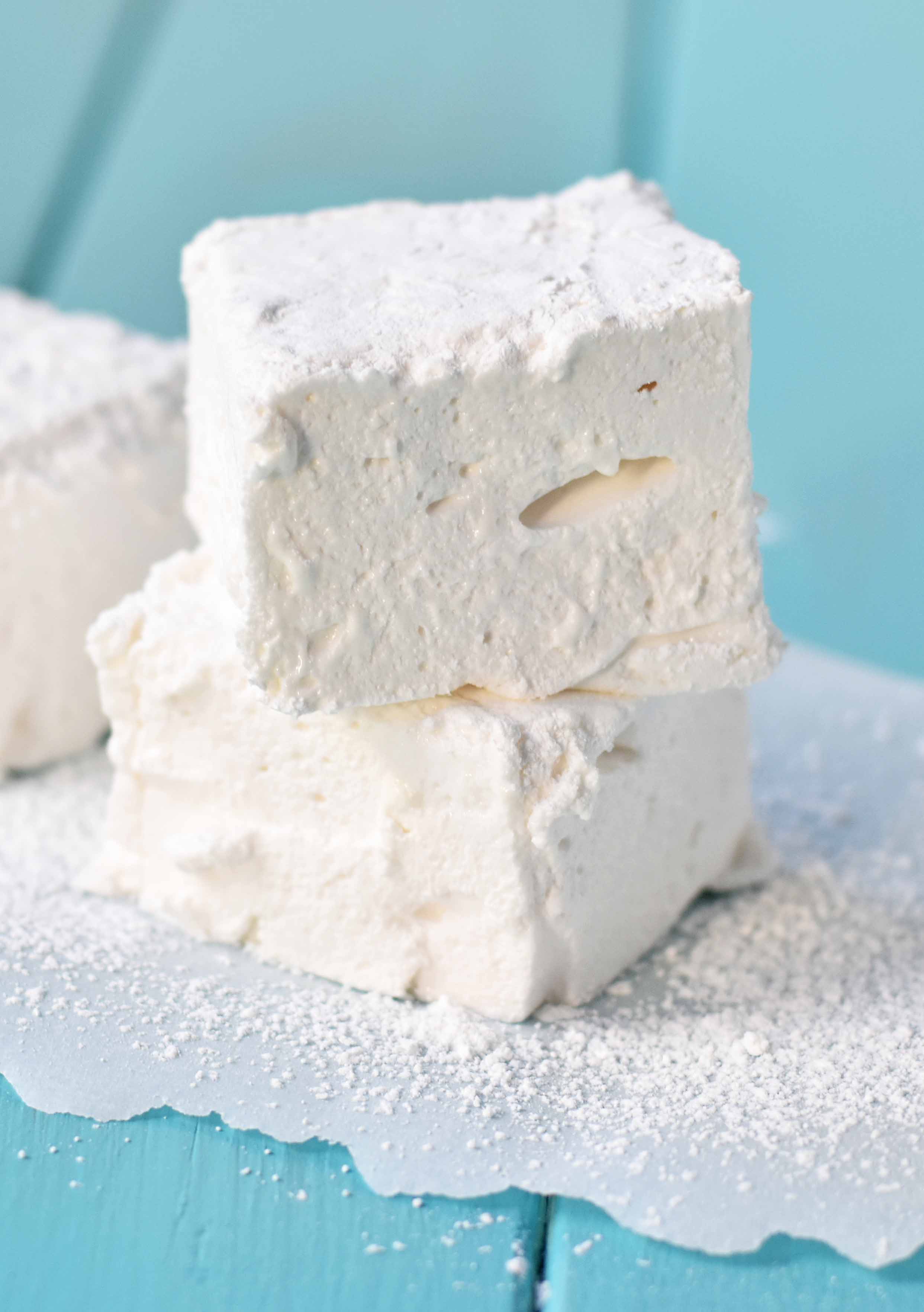 I remember as a young married girl ordering homemade marshmallows in my hot chocolate. I would get so excited to eat the pillow soft, creamy, sweet marshmallow and let it melt in my mouth. I was always so intimated by them and thought they were way too difficult to even attempt. A few years back, I decided to face my culinary fears and attempt to make homemade marshmallows from scratch. I realized that it was so much easier than I thought and the outcome was well worth the effort. I adapted a recipe from the famous Butter Bakery's cookbook.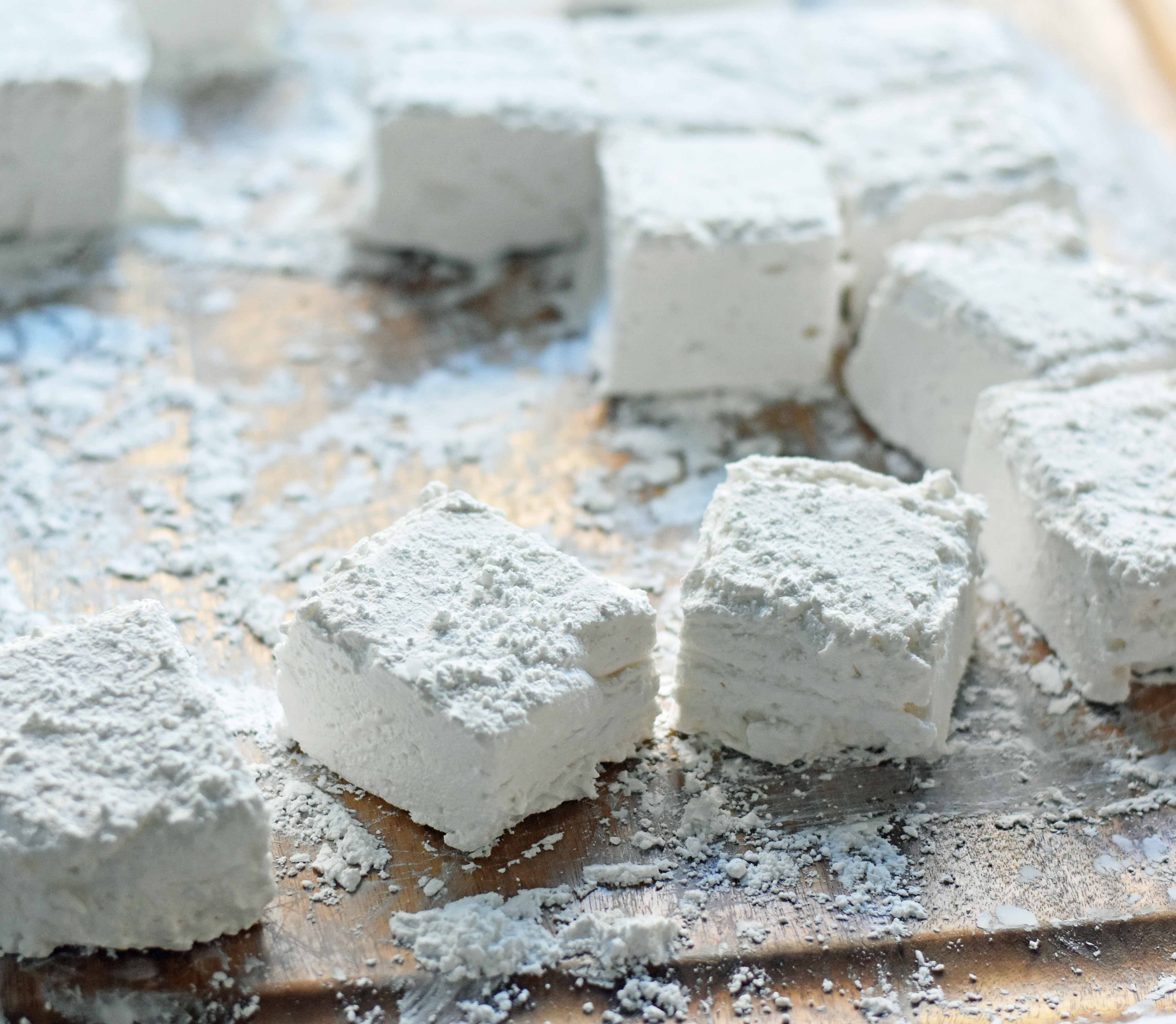 These Homemade Marshmallows are way better than anything you can buy in the store.
So how do you make homemade marshmallows?
It all starts with adding sugar, corn syrup, water, and salt in a saucepan and bringing to a rolling boil.
Then in a stand mixer, adding gelatin, water, and hot sugar mixture. The sugar mixture is mixed on high for 12 minutes to get nice and fluffy. Then you add in your favorite flavorings -- vanilla, almond, orange, lemon, mint and many more.
The mixture is poured into a pan lined with parchment paper or butter to keep the marshmallows from sticking. The parchment paper works nice since it makes it easier to remove the marshmallows from the pan.

This is my favorite 9 x 13 pan

and

9 x 9 pan

.
Cover the pan with plastic wrap and let set for 3 hours or overnight.
After the marshmallows are set, invert baking pan on a work surface covered in powdered sugar (mixed with a small amount of cornstarch). Rub powdered sugar all over marshmallows.
Cut into squares and roll into powdered sugar.
Optional: roll into toasted coconut flakes
Here are a few tips to making homemade marshmallows:
Allow the gelatin to soak into the water for several minutes.
Mix for at least 10-12 minutes to create fluffy, thick marshmallows. It is easiest to use a large stand mixer with whisk attachment but you may use a hand mixer.
Homemade marshmallows need time to set up so allow that time. Cover and set out at room temperature.
May use powdered sugar to coat marshmallows or a mix of cornstarch and powdered sugar.
PIN on PINTEREST: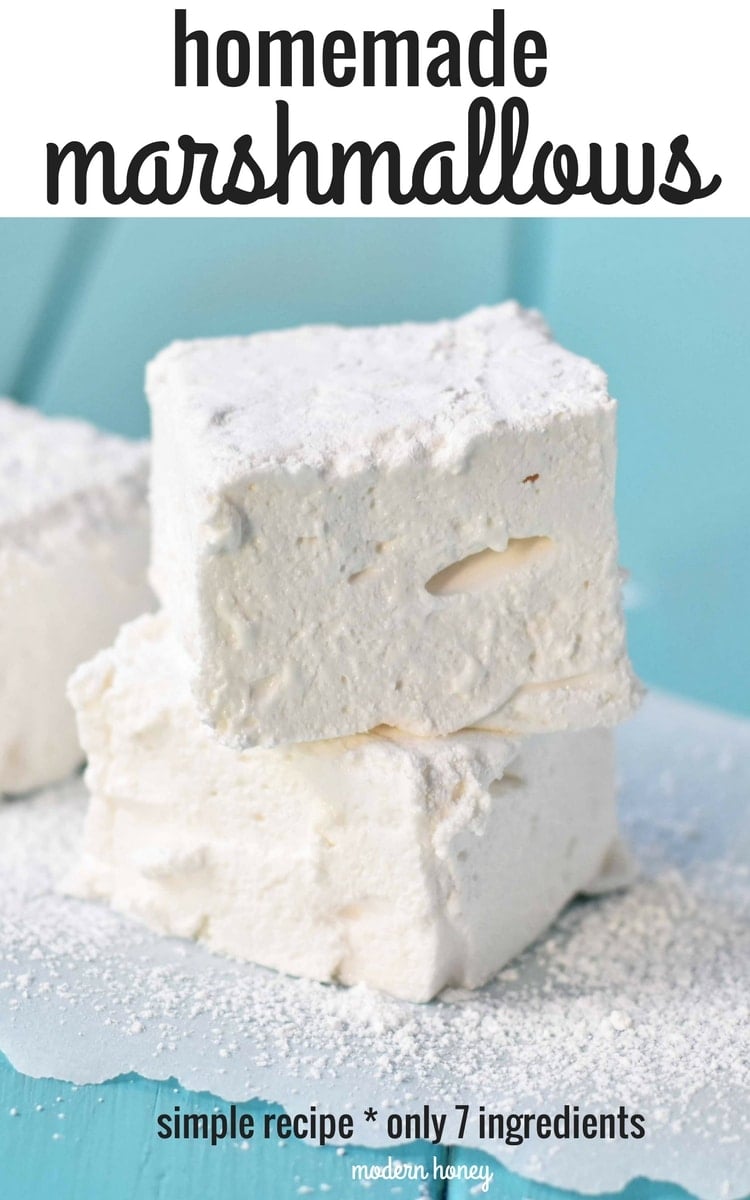 You can make gourmet s'mores by using these homemade marshmallows, stick them in a mug of rich hot chocolate, dip them in chocolate, or just eat them plain...because they are that good.