The Perfect Homemade Yellow Butter Cake.
Oh Homemade Yellow Butter Cake….how you are so simple yet complicated. Baking is such a science and getting the perfect balance of taste and texture is an art.
I have been on the hunt for the perfect Homemade Yellow Butter Cake recipe. I have consumed more cake than I would like to admit in the process! I have even taken bites when I have been so "sweeted out" as I like to call it, but still persevered to bring you a phenomenal yellow cake recipe. Taking one for the team!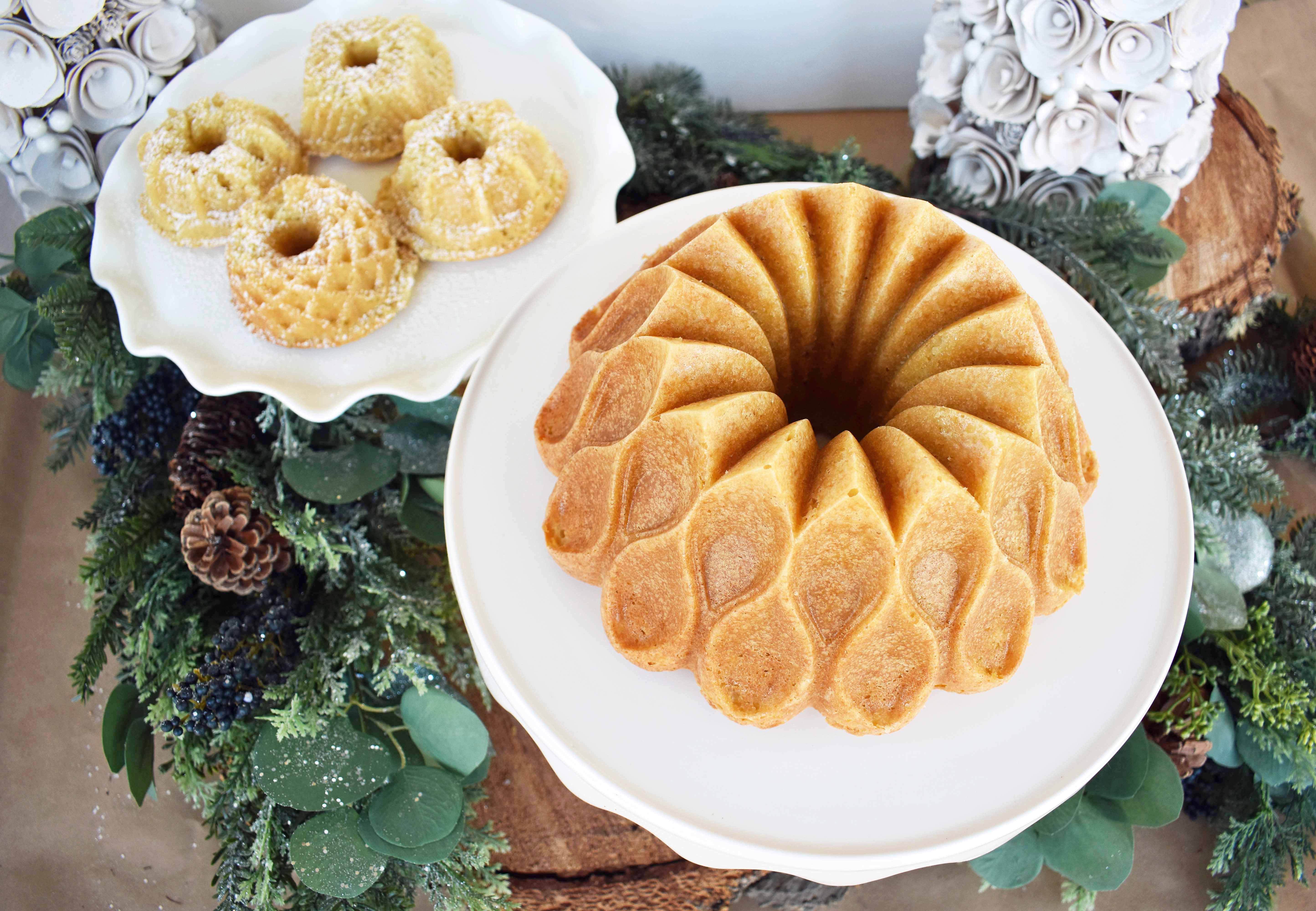 I began with a yellow cake recipe that had all of the components — butter, sugar, flour, buttermilk, etc. and it came out beautifully. The crumb on the cake was nice and had a moist texture. However, the flavor wasn't there. It was missing that butter flavor that we all know and love.
Back to the drawing board.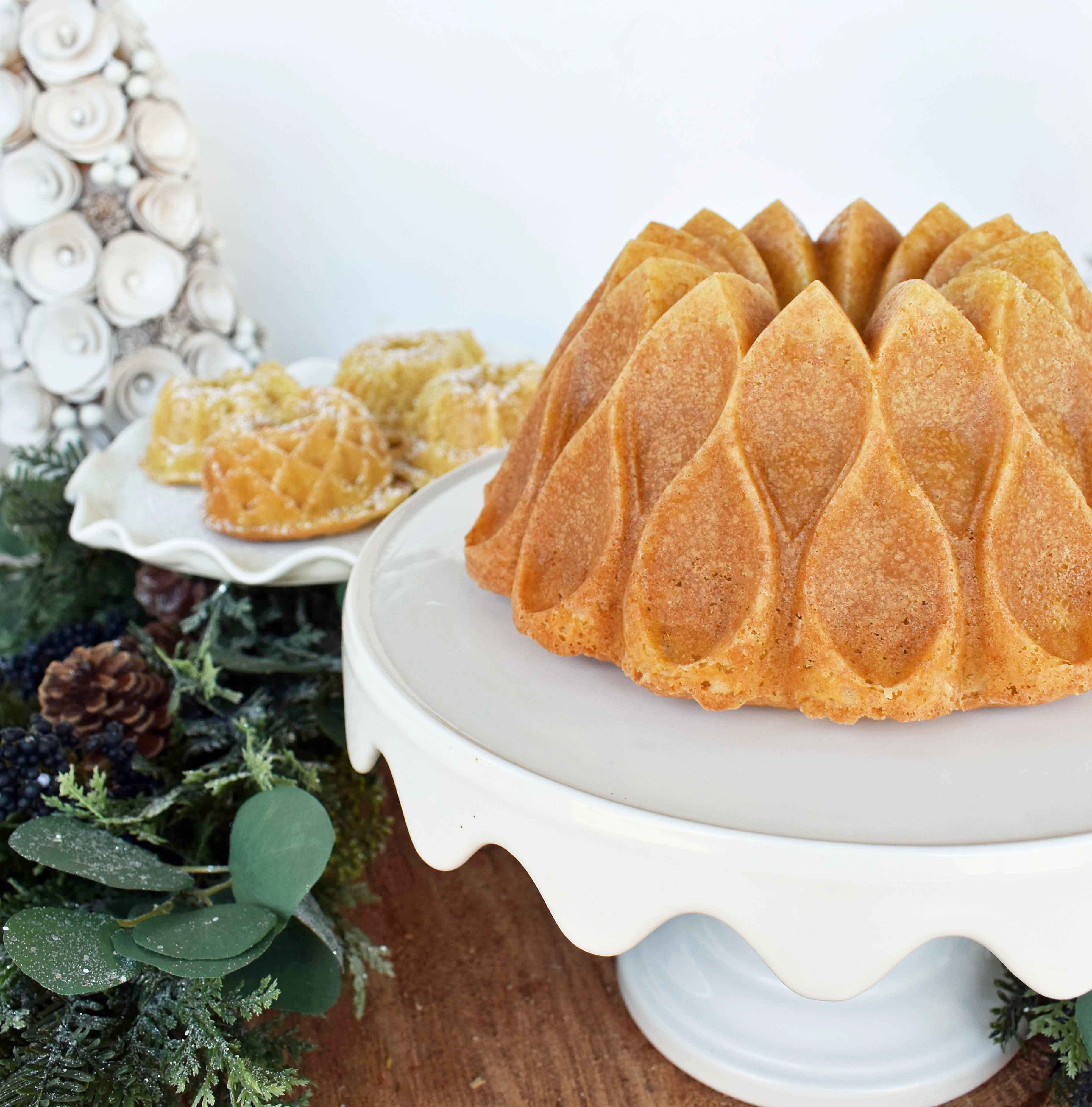 The second yellow cake I made had a flavor that was spot on. Rich buttery flavor and not at all too sugary sweet. In the quest to find flavor, we lost a little bit of the tender texture of cake #1.  Oh we are so close!
The third homemade yellow butter cake recipe was an adaption of the second. I added a little bit of oil and more buttermilk to make it a moister cake. I kept the butter amount the same because the taste was perfect. Finally, we ended up with the perfect yellow cake!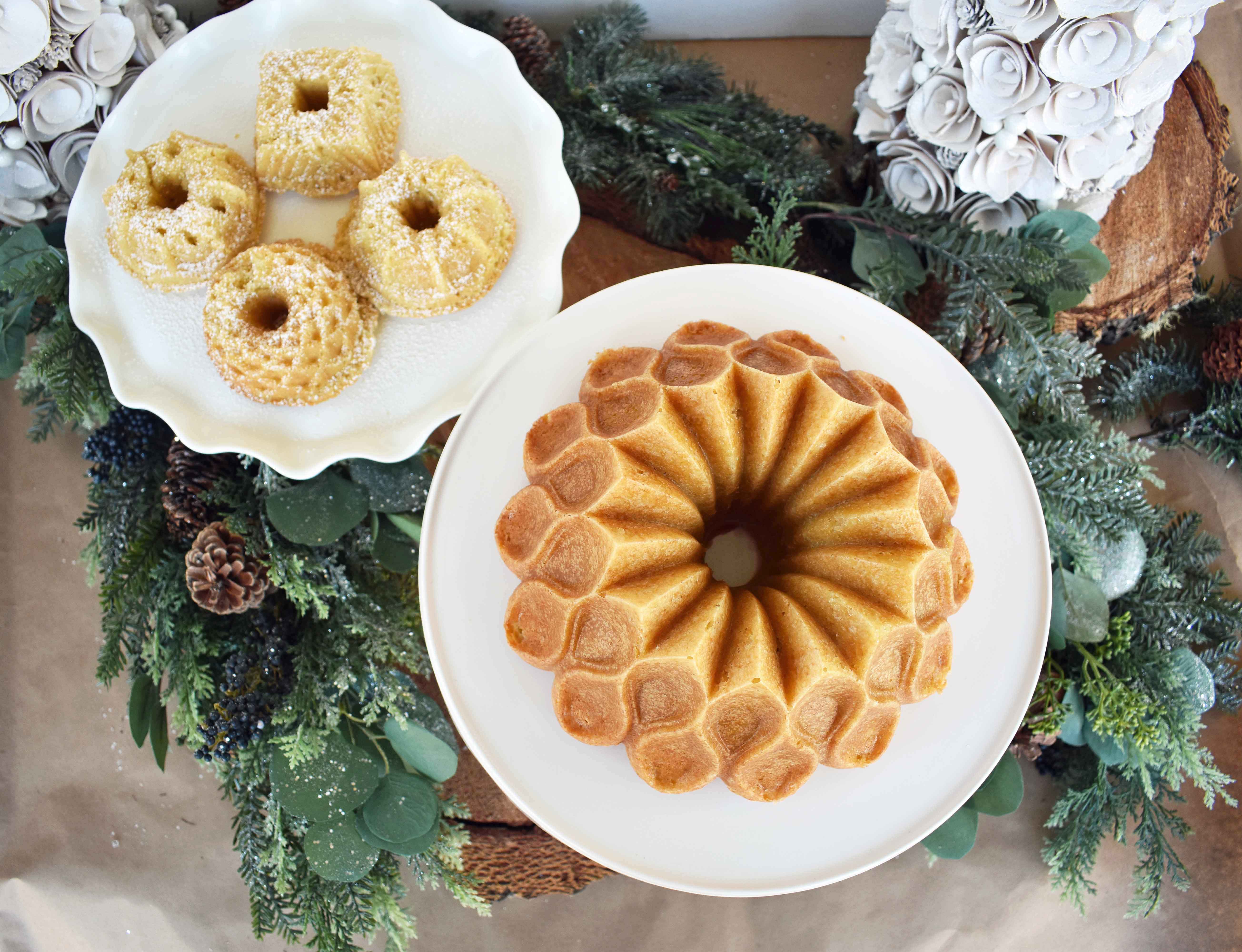 I wasn't done yet. I wanted to experiment a little bit further and add a little bit of vanilla pudding mix to make a birthday cake. This recipe turned out a little more dense and even more moist and had wonderful flavor. I will share this recipe on Monday as well so you have two choices. I am all about many choices with cake! Here's the Yellow Birthday Cake with Milk Chocolate Frosting Recipe. 
It wasn't just about ingredients. I used different techniques as well to get the most tender cake. Instead of creaming the butter and sugar together until light and fluffy, the butter is added in small amounts at a time to the flour.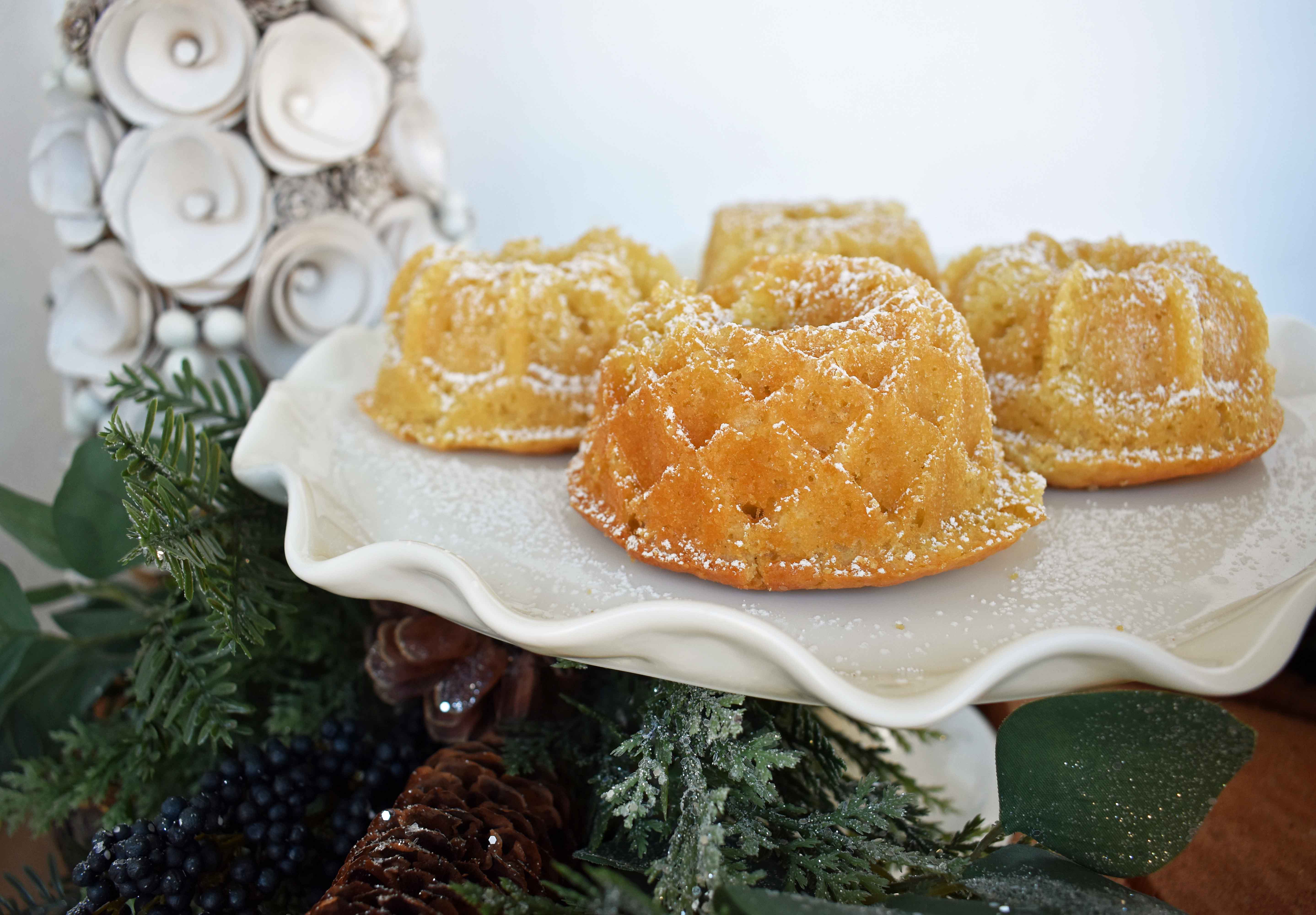 I am full-on obsessed with these Nordic Ware bundt pans. No, I am not sponsored by them but am super passionate about their products. When this Nordic Ware 70th Anniversary Crown Pan came out and found out it was on sale at Williams-Sonoma, I drove right down there to buy one (they are still on sale + an extra 20% off coupon right now). I also fell in love with their geo bundtlette pans because they are absolutely perfect for taking cute cakes to friends. If you have ever been to Nothing Bundt Cakes, you will know they are famous for their mini bundt cakes and now you can make them at home.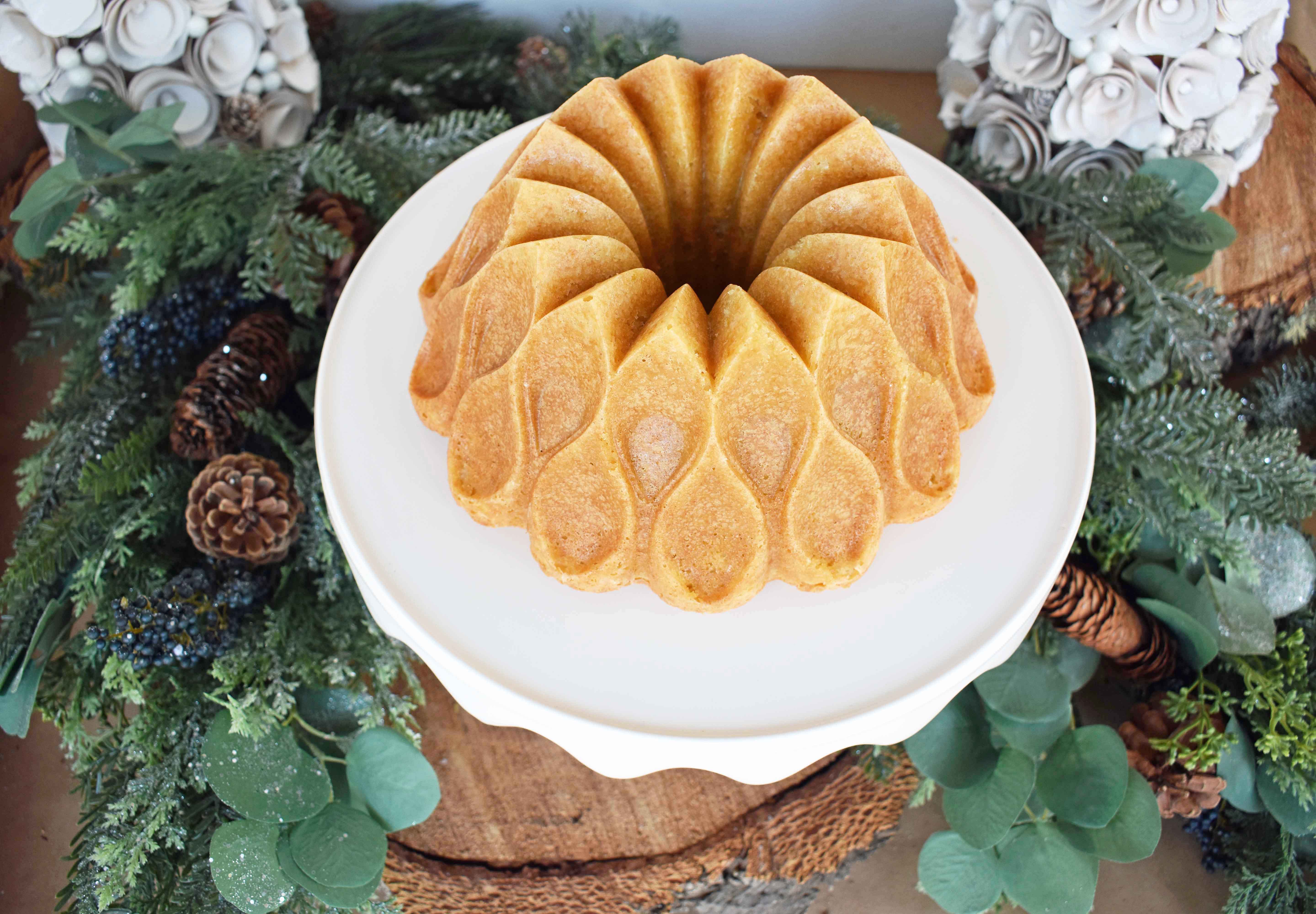 If you want to buy them online you can check Williams-Sonoma or Amazon.Com. Here are a few links — Crown Bundt Pan  Vintage Cake Pan  Geo Bundtlette Pan
Here are my all-time favorite cake pans — Round Cake Pan 8 inch Round Cake Pan 9 inch
If you make a bundt cake, you can drizzle it with a simple glaze made with 4 tablespoons Melted Butter + 1 cup Powdered Sugar + 1 teaspoon Milk + 1 teaspoon Vanilla.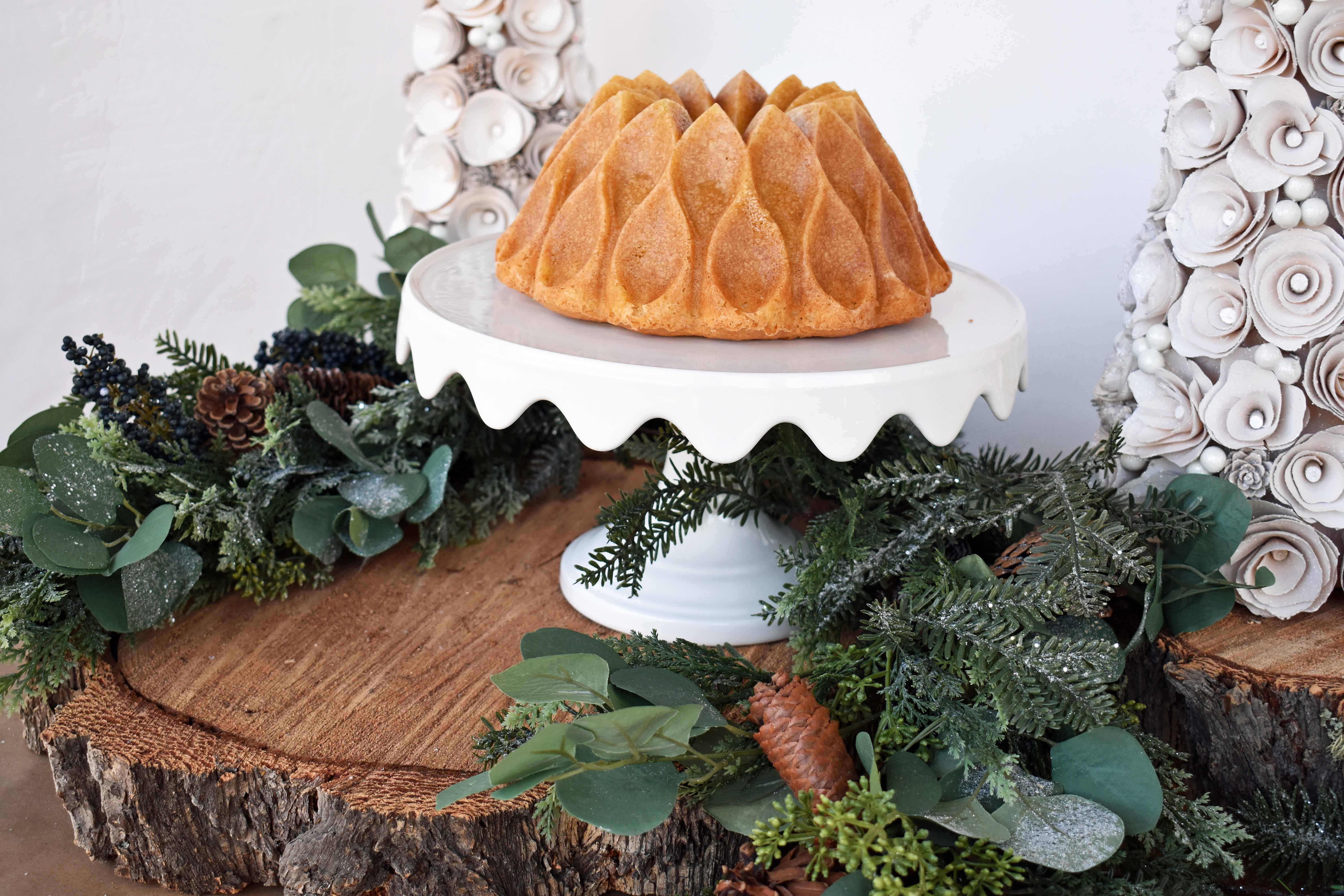 Pin this now to find it later
Pin It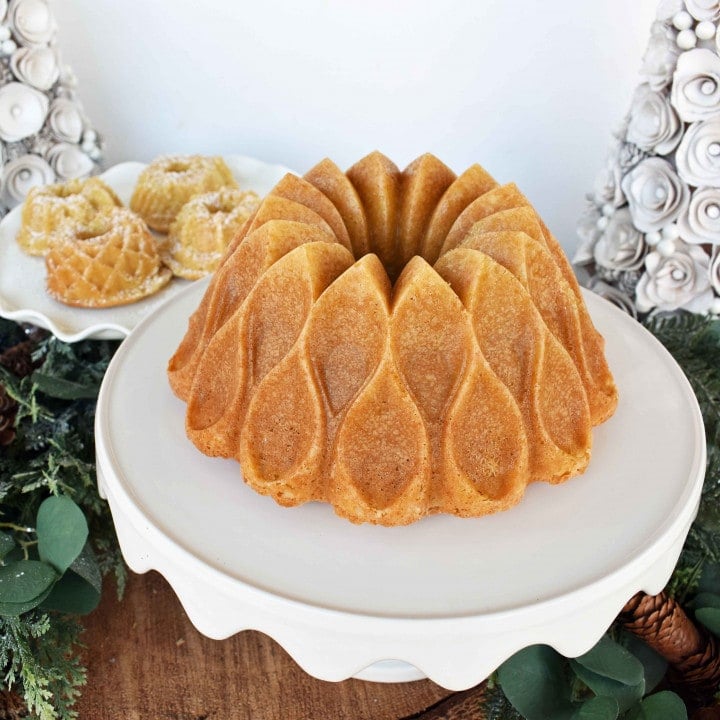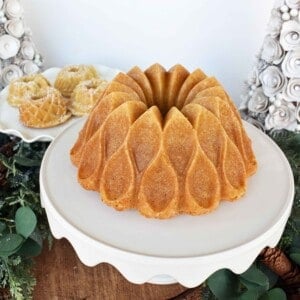 Homemade Yellow Butter Cake
Say goodbye to cake mixes! Easy Homemade Yellow Butter Cake made at home creates a flavorful and tender cake.
Ingredients
4

Large Eggs

2/3

cup

Whole Milk or Buttermilk

2

Tablespoons

Oil

1

teaspoon

Vanilla

2 1/4

cups

Flour

1 1/2

cups

Sugar + 2 Tablespoons Sugar

2

teaspoons

Baking Powder

3/4

teaspoon

Salt

1

cup

Butter

softened, cut into cubes

*This recipe can make a two layer cake or a three layer cake

the layers will be thinner. If you would like to make an extra large triple layer cake, 1 1/2 times the recipe and use three 8 or 9 inch cake pans.
Instructions
Preheat oven to 350 degrees.

In a small bowl, whisk together eggs, milk, oil and vanilla.

In a standing mixer, stir together flour, sugar, baking powder, and salt.

Beat the butter into the flour mixture, one cube at at time. Continue to beat until it resembles coarse crumbs.

Add the 1/2 of the egg milk mixture and beat the batter is light and fluffy. Add remaining egg milk mixture and mix just until combined.

Take a spatula and scrape the sides of the bowl.

Spread into greased pan(s) and smooth tops with spatula.

Baking time will vary depending on pan. If using three - 8 inch cake pans, bake for 16-22 minutes.If using a bundt pan, bake for 35-40 minutes. If the cake layers are thin, they will cook for less time than the thicker layers.

Let cakes cool. Run knife around edge of cake pan and flip over.
Nutrition information is automatically calculated, so should only be used as an approximation.
I can't wait to hear about your success in the kitchen with this cake! Happy Baking, my friends! xo