These roasted carrots are made with butter, honey, salt, and a touch of fresh lemon zest. These are the best honey glazed carrots and a perfect classic side dish.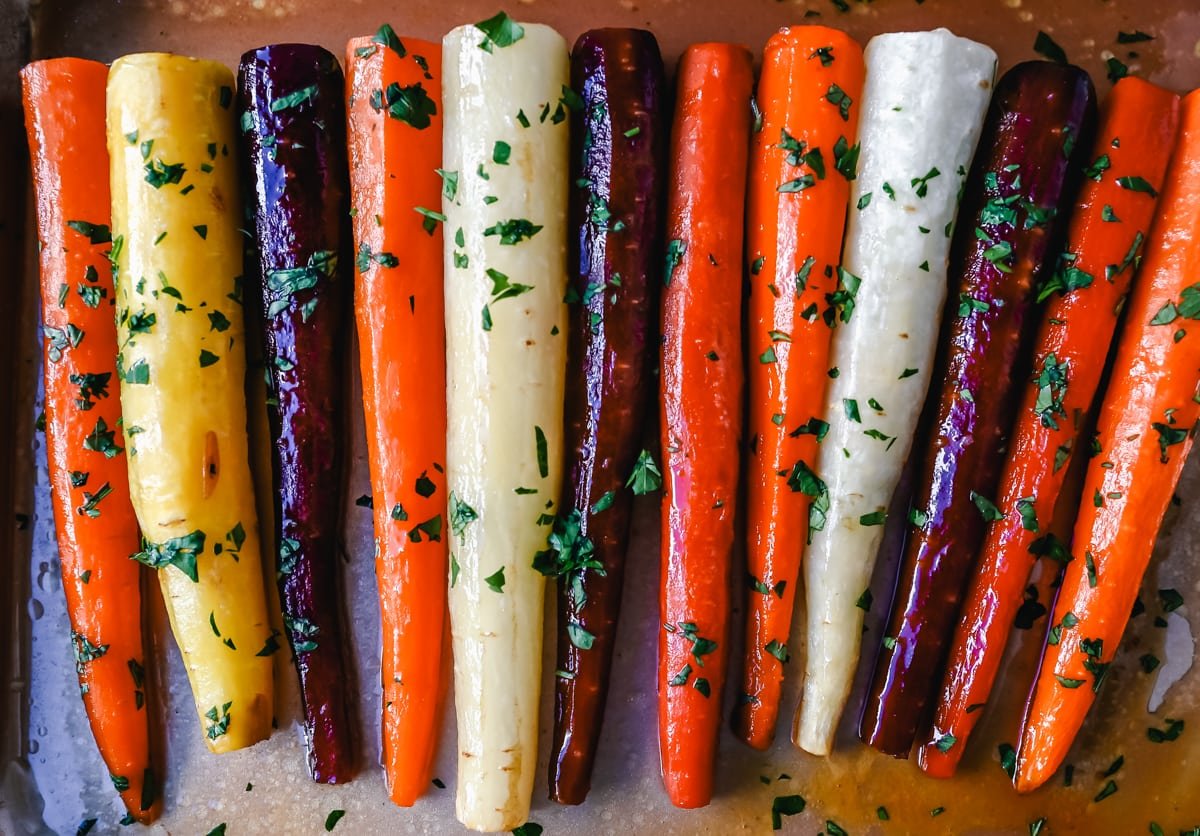 Growing up we ate meat, potatoes, and a vegetable at almost every dinner. My Mom had to learn different ways to cook the vegetables so we didn't tire of eating just plain steamed veggies sprinkled with some salt. Honey glazed carrots became a family favorite!
Since those years, I have played around with my own version of Honey Roasted Carrots and came up with this easy roasted carrots recipe. These are a staple in our home!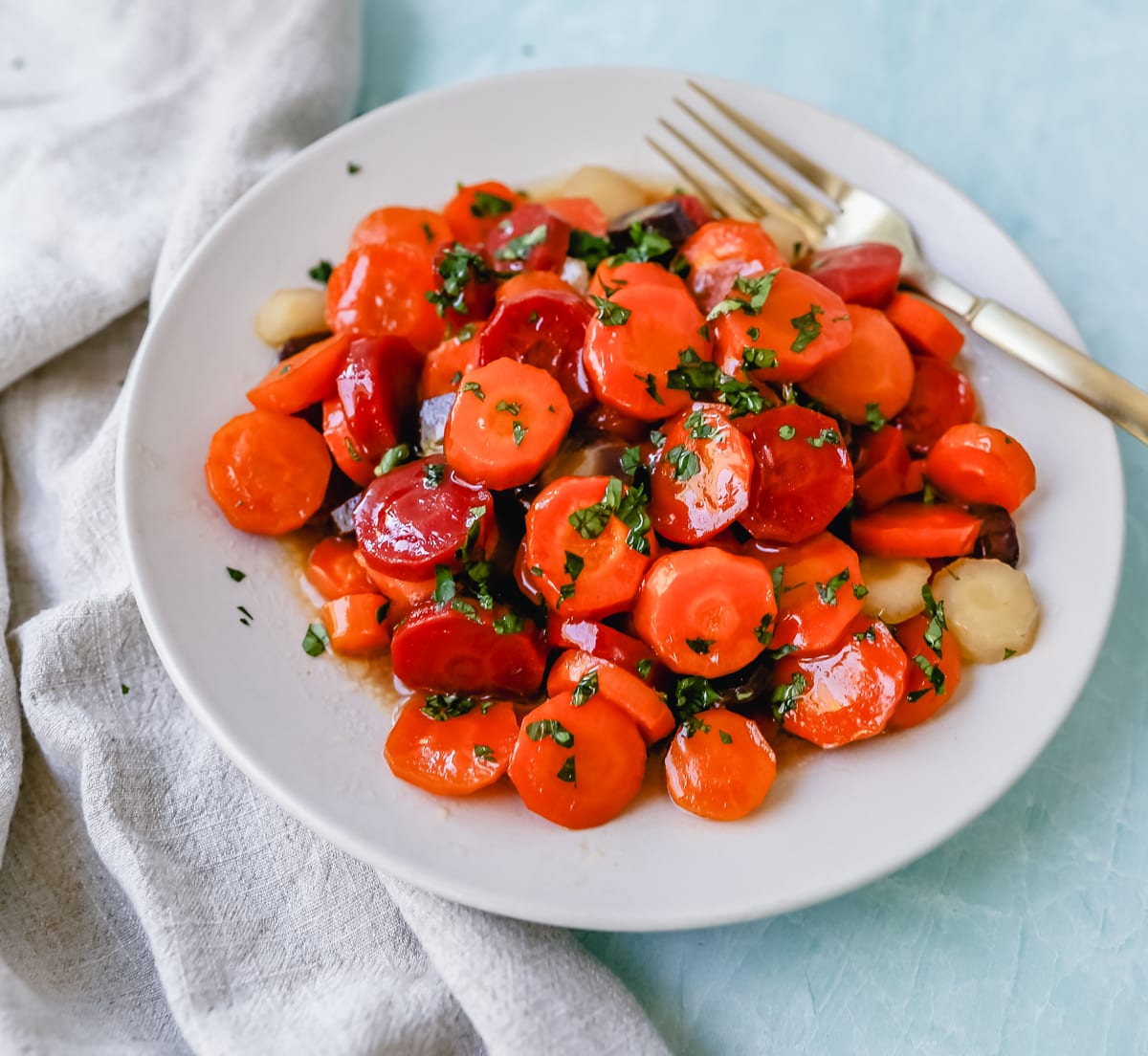 What ingredients are in Honey Glazed Carrots:
Carrots (you can use regular carrots, rainbow carrots, or heirloom carrots)
Butter
Honey
Salt
Fresh Lemon Zest
I love to use fresh, local honey from nearby beekeepers. This type of honey can even help with allergies, typical around your area. The honey adds not only sweetness to these honey roasted carrots but a vibrant shine.
The fresh lemon zest is optional but adds a brightness to the dish and makes the flavors in the carrots pop.
Salt is always key. If a food tastes bland, the first thing I reach for is salt to make sure it has enough to bring out the flavor of the food.
Heirloom and rainbow carrots, which range in colors from vibrant oranges, yellows, cream, and purples, make a beautiful side dish.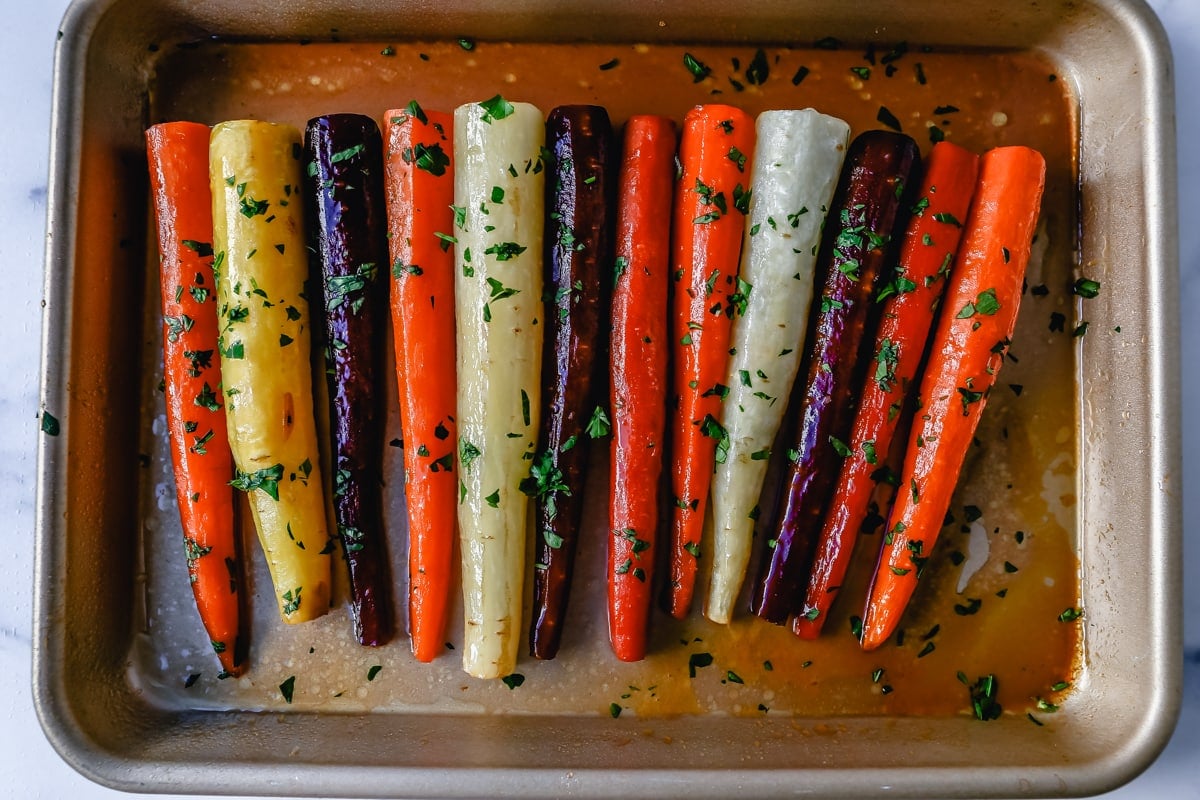 Best way to cook carrots:
There are many ways to cook carrots! You can roast the carrots, cook the carrots in boiling hot water, steam the carrots, and even microwave the carrots. My favorite way to cook carrots is to roast them in the oven. This draws out the natural sweetness in the carrots and the butter and honey gives them the perfect caramelized flavor.
You can also boil the carrots in a saucepan in boiling water. Once you bring your pot of water to a boil, cook the carrots for about 5-7 minutes or until they are fork tender. Drain and then toss with honey, butter, salt, and fresh lemon zest.
Another easy method is to microwave the carrots. This is done by placing the carrots and water in a microwave-safe dish and cooking for about 3 minutes. Stir and then cook for another 2 minutes. This should result in tender carrots.
But the best flavor definitely goes to oven roasted carrots! See below on how to cook carrots in an oven.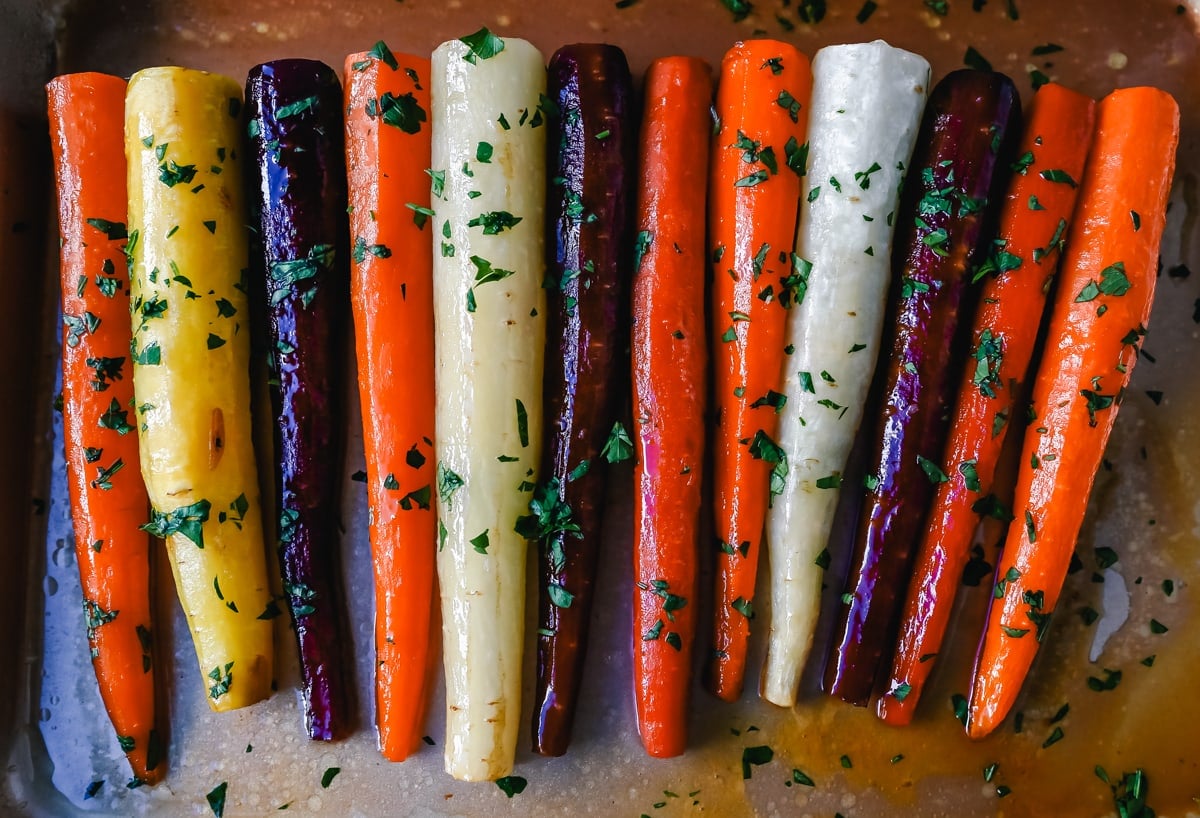 How to Roast Carrots:
First preheat the oven to 400 degrees. Peel the carrots and slice them or cut them into desired shape. Place on a baking sheet. You can line it with foil for easier clean-up.
Drizzle with melted butter, honey, and salt. Bake for about 20-30 minutes, or until desired tenderness. Toss the carrots with a spatula, halfway through the baking time, to ensure even baking. Carefully check the carrots with a fork to determine how soft and tender they are. If you prefer a slight crisp in your carrots, I suggest to cook them for about 20 minutes.
Toss with fresh lemon zest and serve warm. Make sure there is enough salt!
I hope you love this roasted baked carrots recipe! It is so simple and easy the the perfect side dish for your dinner.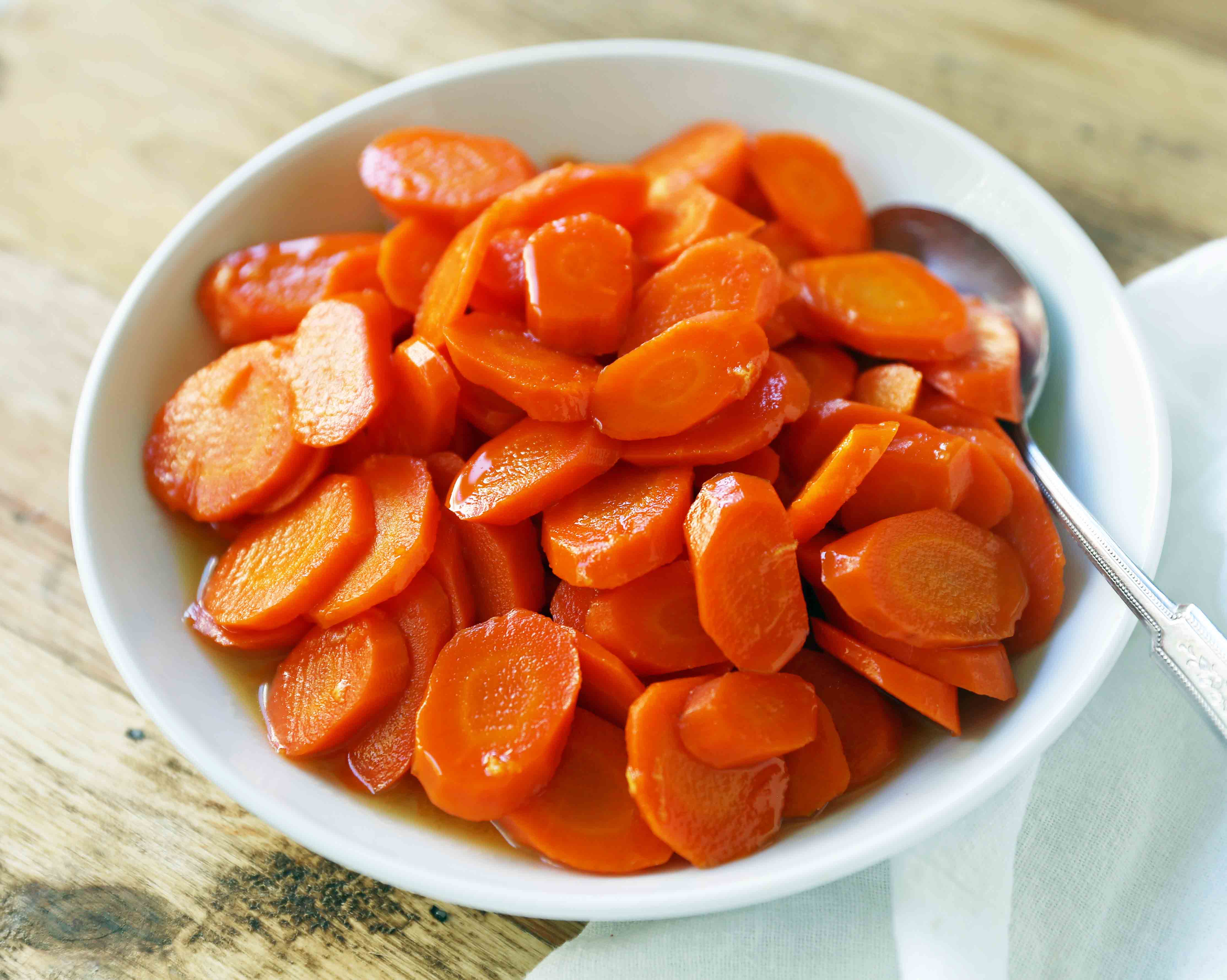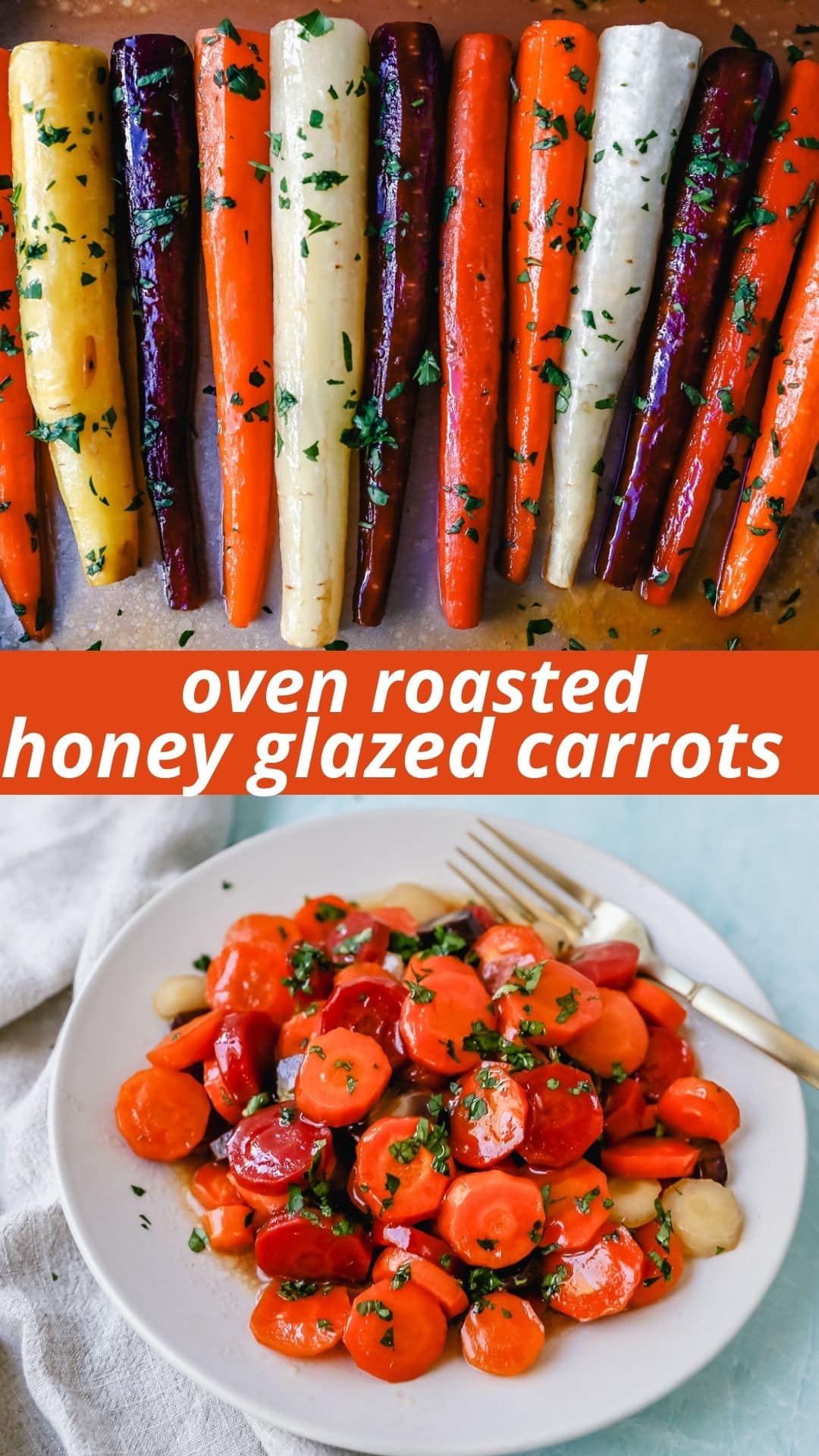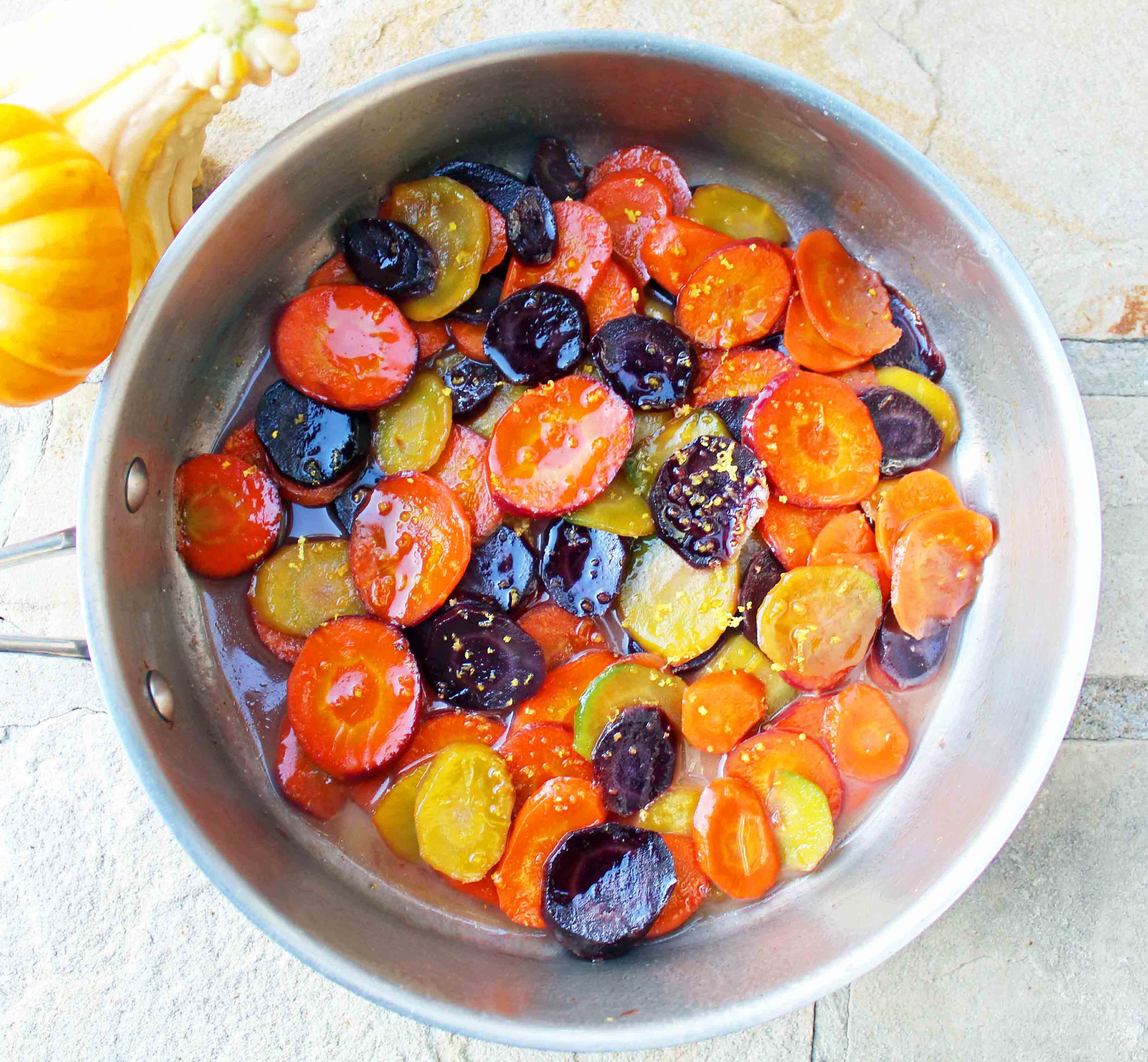 Here's a little background on these photos. In October we spent a week in Park City for Fall Break. It's still hot in Arizona in October so we are always anxious to put on a cozy sweatshirt and see the changing fall colors.
One of our favorite things to do as a family on any vacation is to scout out the nearest farmer's markets. We found one in Park City and were there bright and early. The market was full of fresh produce -- from crisp apples to bright orange pumpkins to heirloom tomatoes. It was a foodie's dream!
I found the most gorgeous heirloom carrots, which range in colors from vibrant oranges, yellows, and purples. I couldn't wait to take them back to our small hotel kitchen and whip something up.
I sautéed the steamed carrots in a skillet and added sweet cream butter, creamy honey, a sprinkle of salt and bright lemon zest. I convinced my Mom, who was staying in the same hotel, to be my assistant photographer and we headed outside to take some photos of these Honey Butter Glazed Carrots.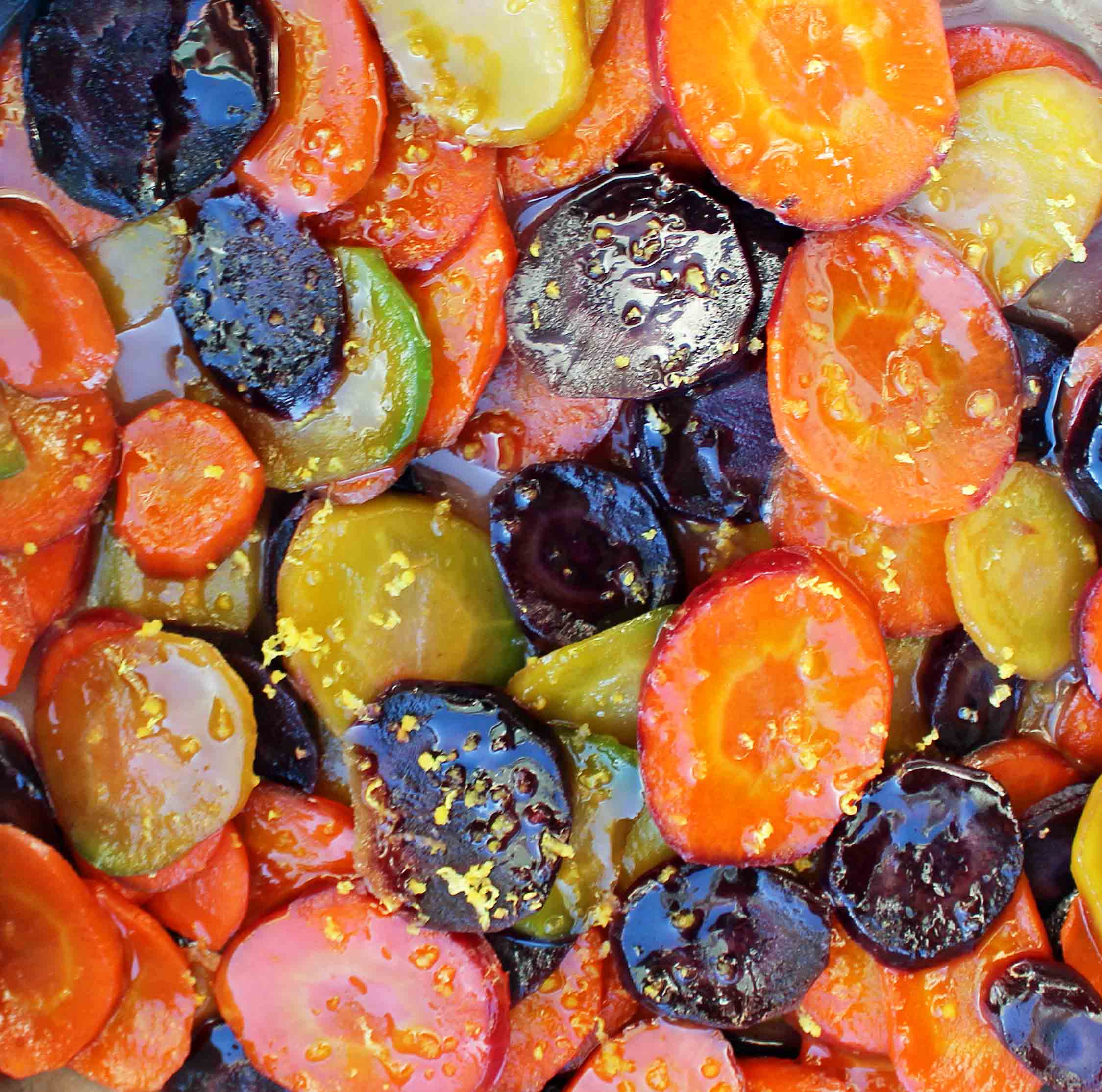 This particular hotel in Park City has a central common area with firepits, picnic tables, hot tubs, and a large pool. In typical food blogger fashion, I started moving things around to get the perfect shot. I was standing on chairs, tables, stone walls, and whatever I needed to do to capture a beautiful photo.
What I didn't know at the time was that there was a magic show going on inside. Since there was floor to ceiling windows in the hotel, they had a perfect view of my crazy antics as I tried to get a good shot. As the magic show ended, lots of people came up to me wondering what in the world I was doing! I had no idea that hundreds of people were watching me with my camera and a pan of carrots.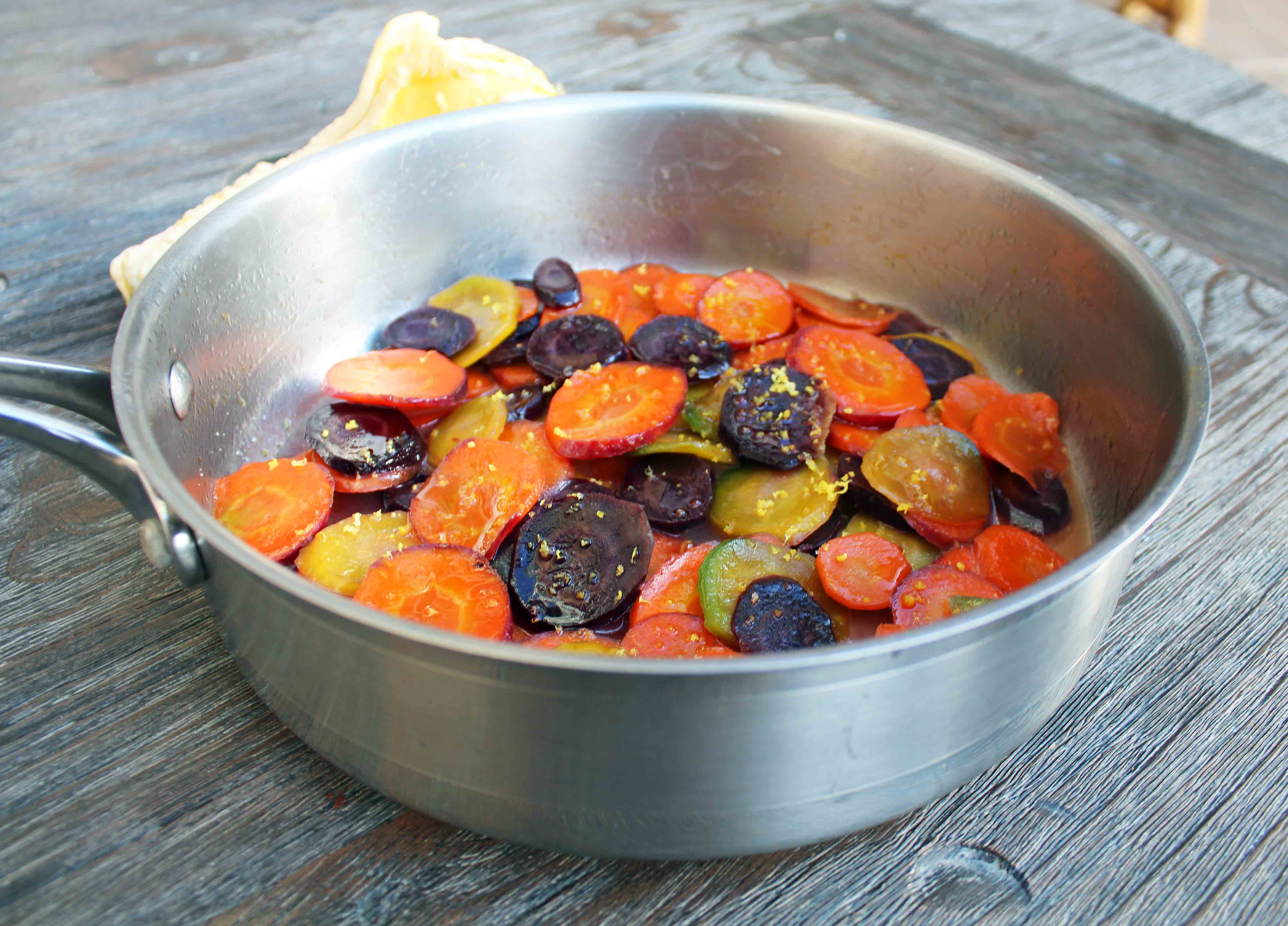 These Honey Glazed Carrots are a heavenly side dish and you may even forget you are eating something healthy!