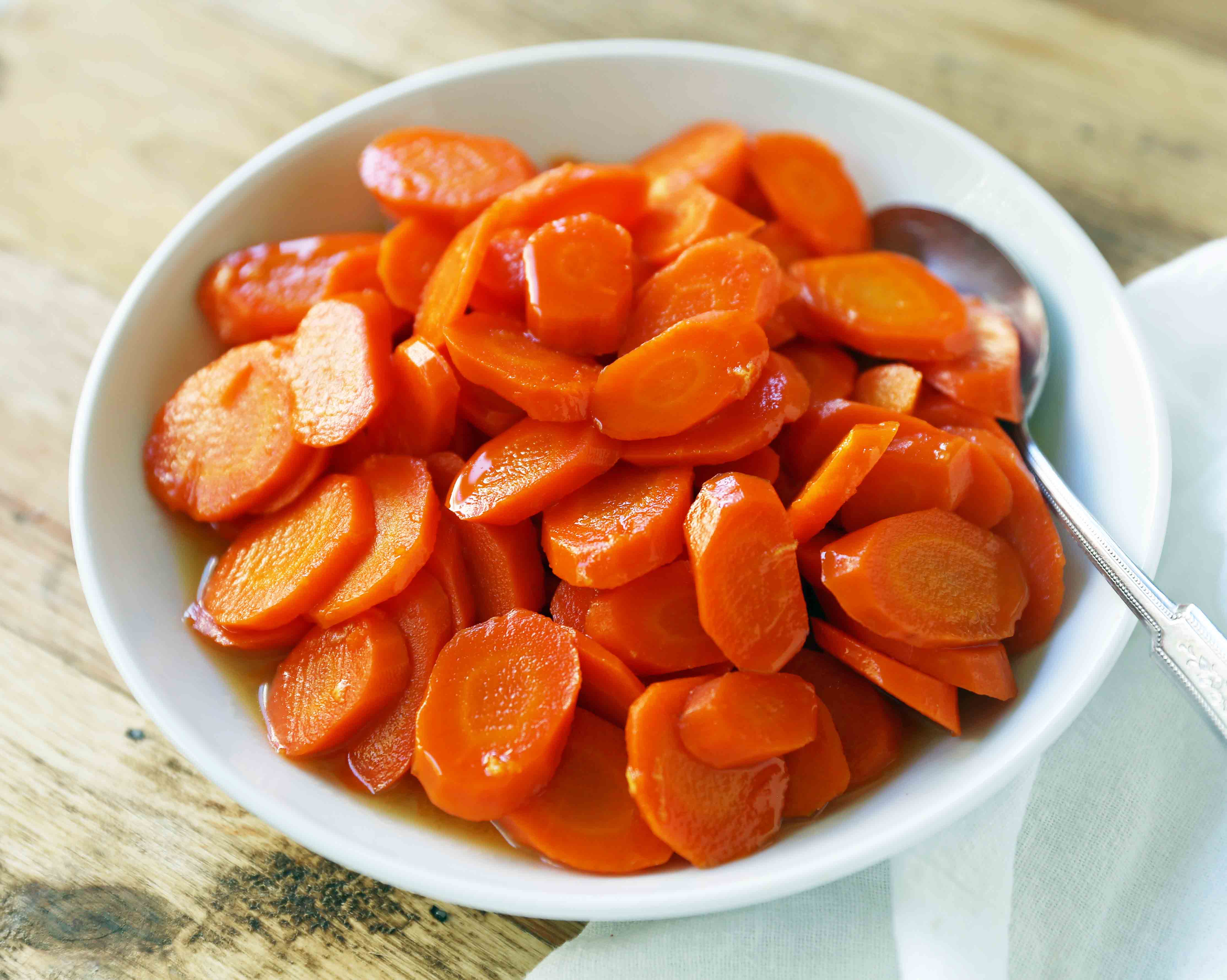 Honey Butter Glazed Carrots
A vibrant side dish recipe! Carrots, sweet honey, butter, and fresh lemon zest make these the best tasting cooked carrots!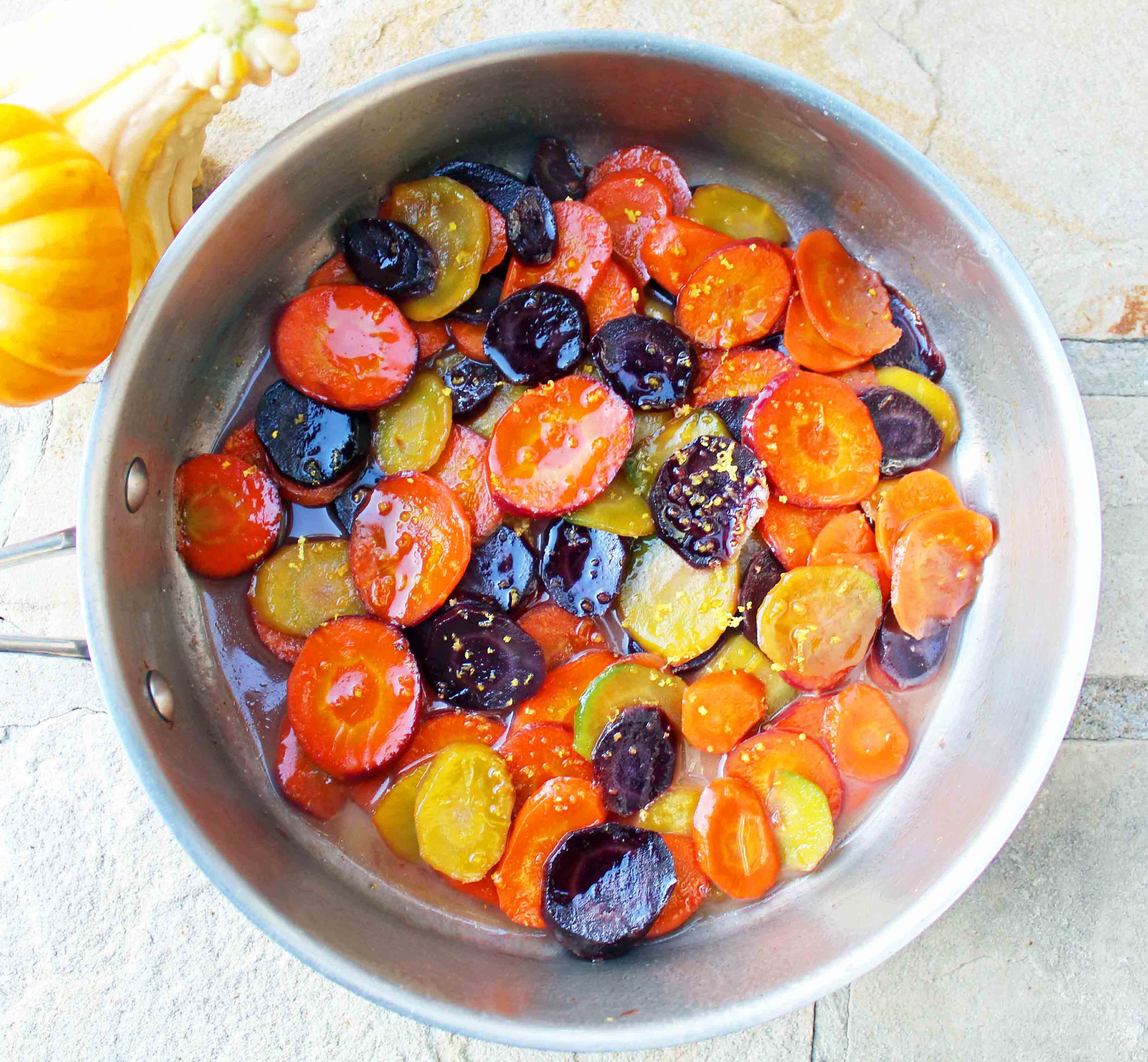 Growing up we ate meat, potatoes, and a vegetable at almost every dinner. My Mom had to learn different ways to cook the vegetables so we didn't tire of eating just plain steamed veggies sprinkled with some salt. Honey glazed carrots became a family favorite!
Since those years, I have played around with my own version of Honey Glazed Carrots and came up with Honey Butter Glazed Carrots with Fresh Lemon Zest. The lemon zest is key as it brightens and freshens up this popular side dish.
The honey butter makes the carrots shine, which makes them extra beautiful. We eat with our eyes first so we have to make them look good! The key is to first lightly steam the carrots to make them tender, then finish them off in the honey butter glaze. Amazing!
Here's a little background on these photos.  In October we spent a week in Park City for Fall Break.  It's still hot in Arizona in October so we are always anxious to put on a cozy sweatshirt and see the changing fall colors.
One of our favorite things to do as a family on any vacation is to scout out the nearest farmer's markets.  We found one in Park City and were there bright and early.  The market was full of fresh produce -- from crisp apples to bright orange pumpkins to heirloom tomatoes.  It was a foodie's dream!
I found the most gorgeous heirloom carrots,  which range in colors from vibrant oranges, yellows, and purples. I couldn't wait to take them back to our small hotel kitchen and whip something up.
I sautéed the steamed carrots in a skillet and added sweet cream butter, creamy honey, a sprinkle of salt and bright lemon zest. I convinced my Mom, who was staying in the same hotel, to be my assistant photographer and we headed outside to take some photos of these Honey Butter Glazed Carrots.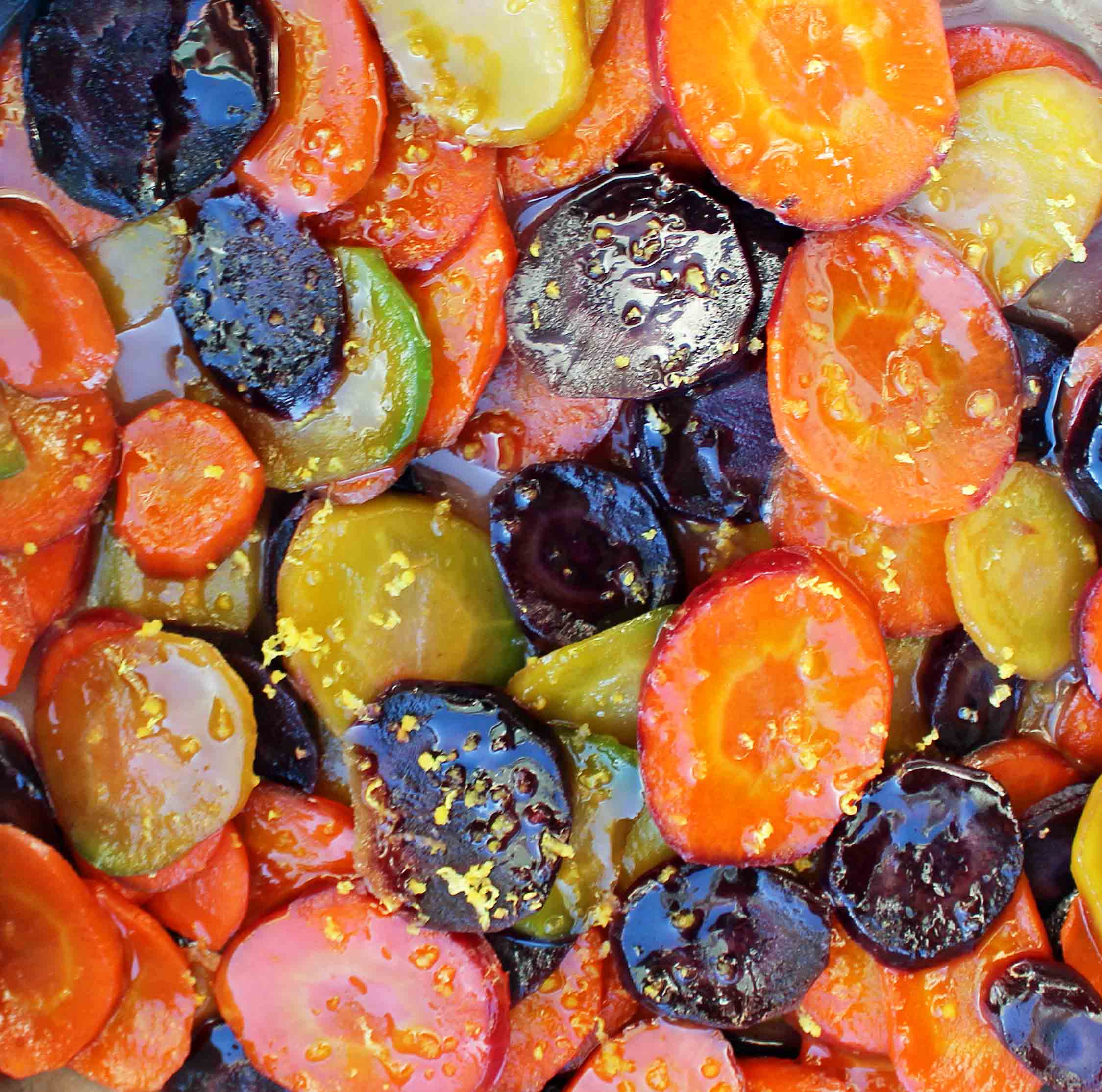 This particular hotel in Park City has a central common area with firepits, picnic tables, hot tubs, and a large pool. In typical food blogger fashion, I started moving things around to get the perfect shot. I was standing on chairs, tables, stone walls, and whatever I needed to do to capture a beautiful photo.
What I didn't know at the time was that there was a magic show going on inside.  Since there was floor to ceiling windows in the hotel, they had a perfect view of my crazy antics as I tried to get a good shot. As the magic show ended, lots of people came up to me wondering what in the world I was doing! I had no idea that hundreds of people were watching me with my camera and a pan of carrots.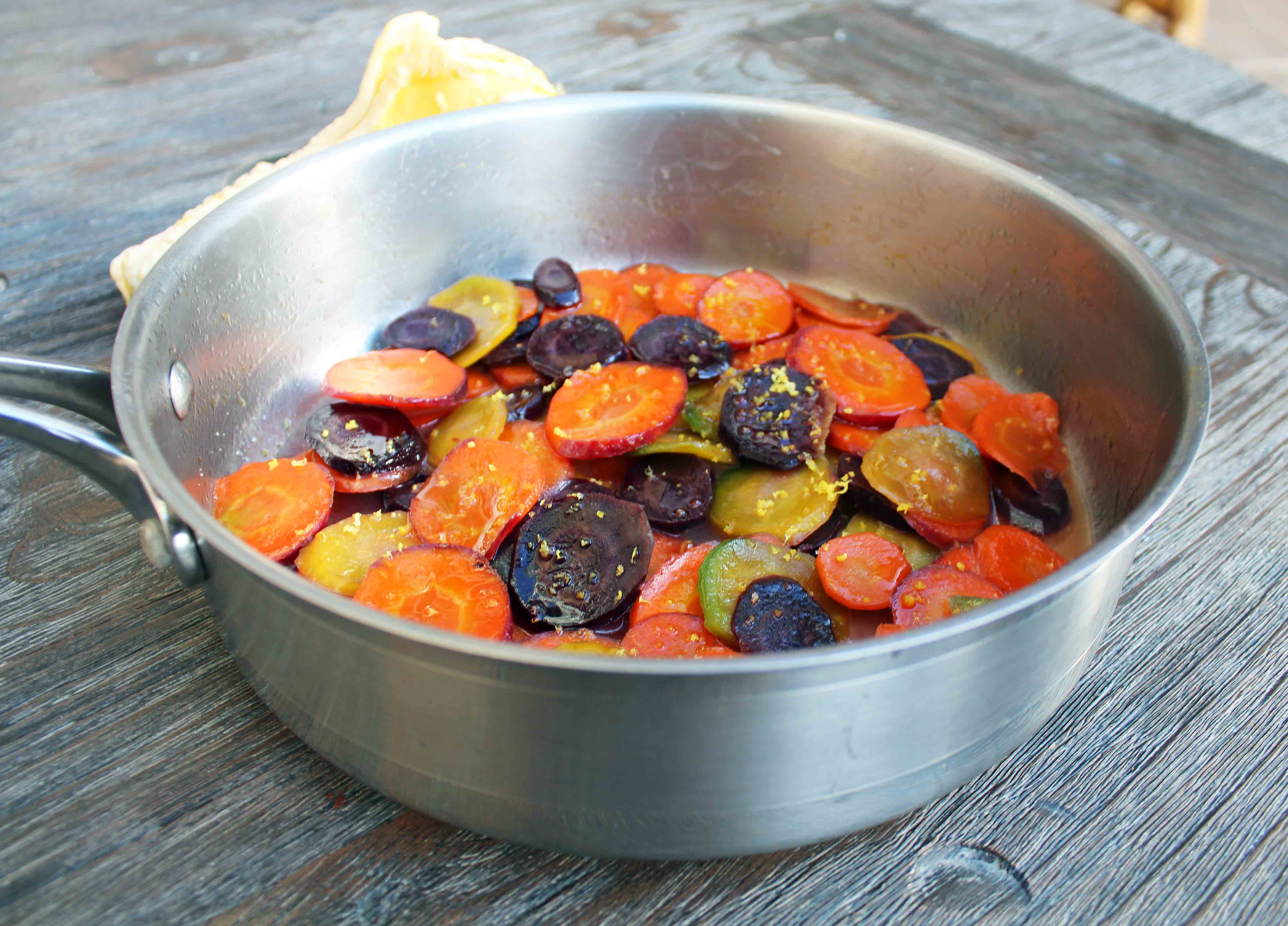 Honey Butter Glazed Carrots
Tender carrots sauteed in sweet cream butter, creamy honey, and fresh lemon zest.
Course:
Vegetable Side Dish
Ingredients
1

pound

Carrots

sliced on diagonal

4

Tablespoons

Butter

3-4

Tablespoons

Honey

1

Lemon

zested (approximately 1 Tablespoon)

1

teaspoon

Salt

more to taste
Instructions
In a medium saucepan, bring water to a boil. Add salt and then carrots and cook until tender, 5 to 6 minutes. The carrots can always be steamed. Drain the carrots and add back to pan with butter and honey. Cook until a glaze coats the carrots about 5 to 6 minutes. Sprinkle with lemon zest. Season with salt and pepper.

These Honey Butter Glazed Carrots are a heavenly side dish and you may even forget you are eating something healthy!