Honey Cashew Chicken 
A healthier version of a popular Asian dish -- Cashew Chicken.  Gluten-Free. Dairy-Free. Sugar-Free.  A spicy and sweet chicken with crisp vegetables in a flavorful sauce.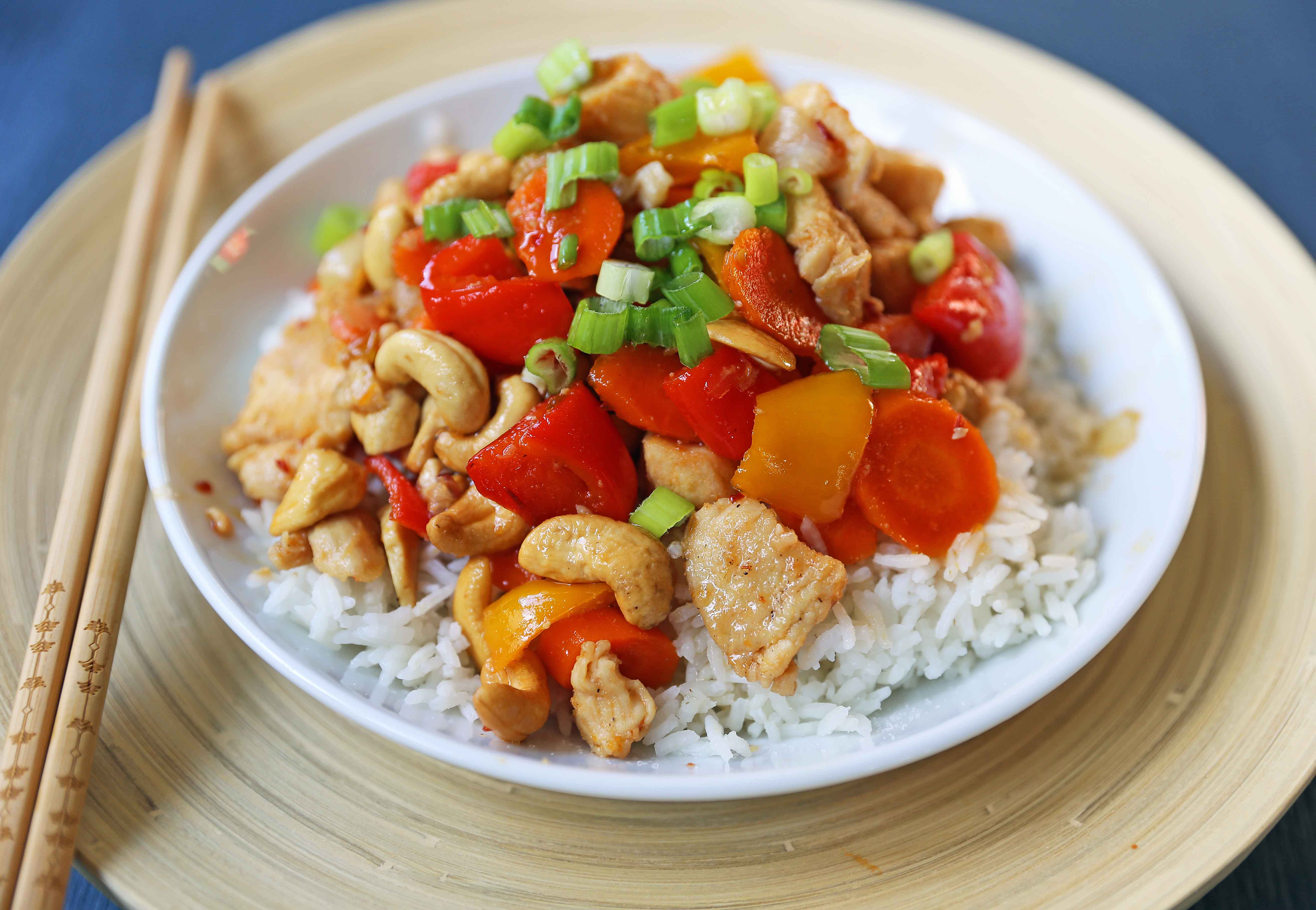 Have you ever grabbed Chinese take-out only to wonder what they might be putting in it behind the scenes? It may taste incredible but you likely won't feel so great after you eat it. Who has been there? It is amazing the difference between making homemade Chinese Cashew Chicken at home and what you pick up at take-out.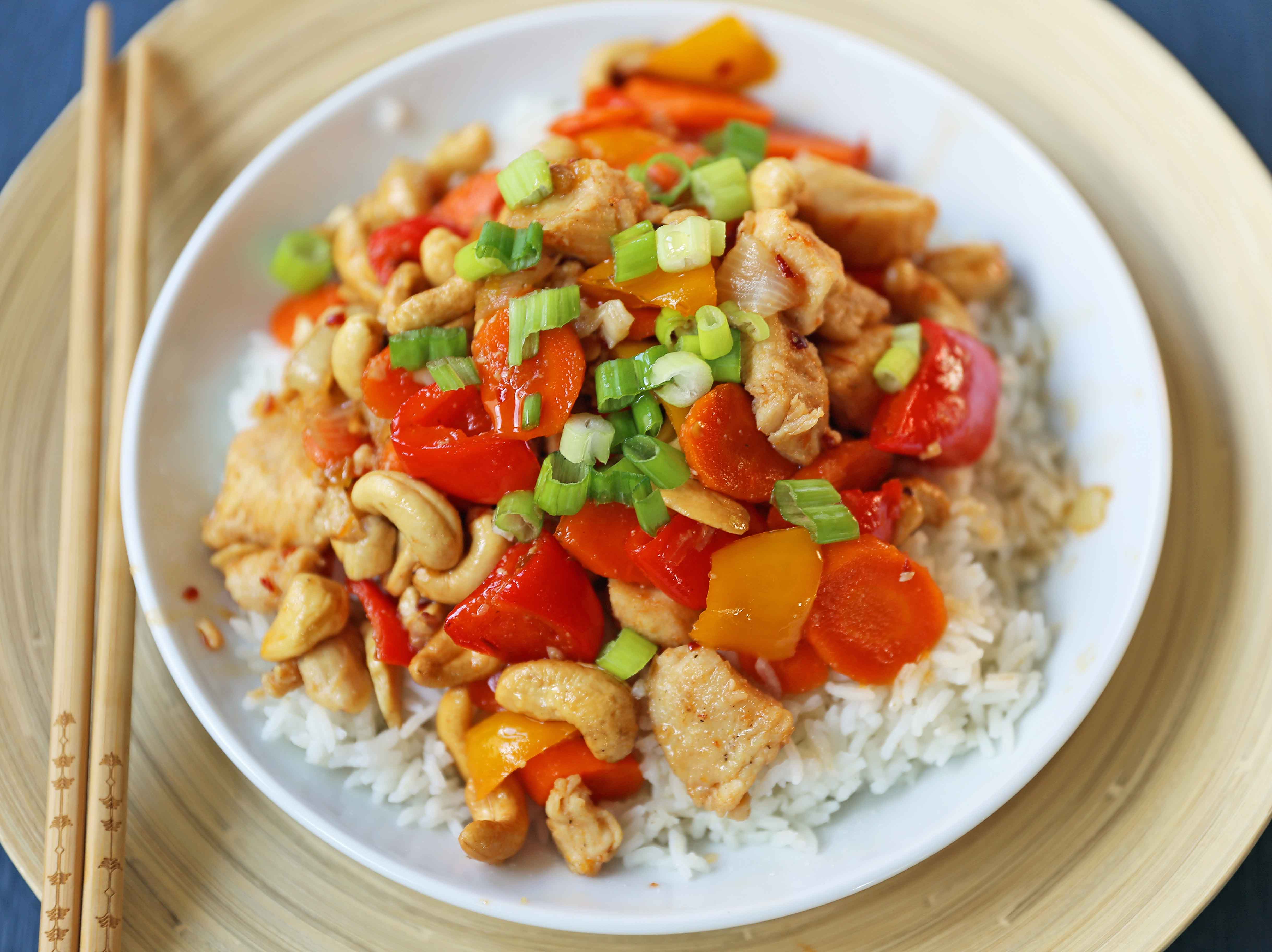 My husband could eat Asian food every day of his life.  One of his favorite dishes is Honey Cashew Chicken, but it's breaded and fried at almost every Chinese food joint. So my goal was to get the same flavor profile without all of the fat and calories and this is how Honey Cashew Chicken was born.
No breading.
No frying.
This is your healthier gluten and dairy free version of Honey Cashew Chicken that tastes so good that you will forget it's also good for you.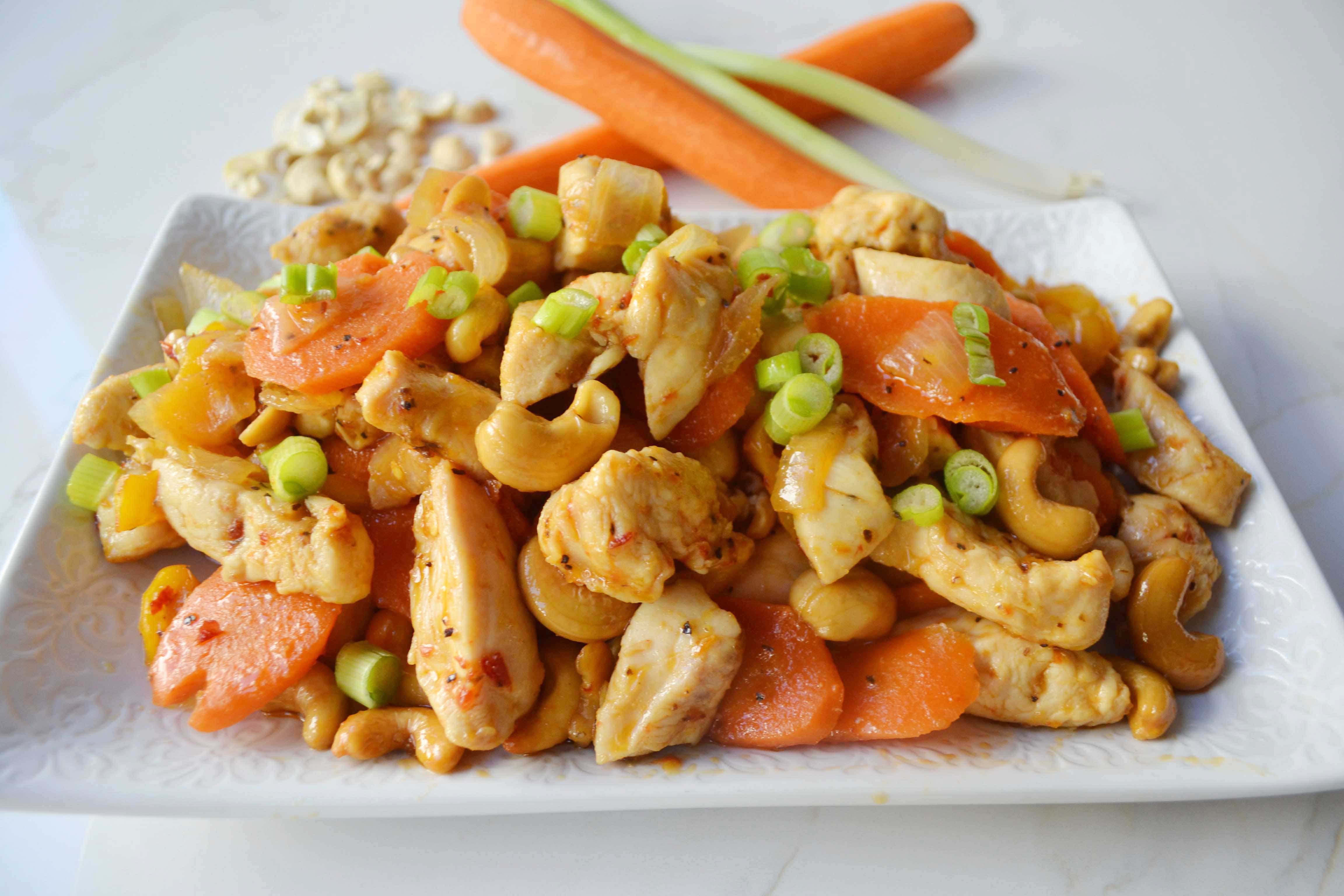 How to make Cashew Chicken:
It's all about sauteing chicken breast, fresh vegetables, chili garlic honey sauce....then topping it with crunchy cashews and scallions.  It is made with only fresh, healthy ingredients.  You need to get to the grocery store pronto.
Oh and a huge bonus! It's ⅓ of the price of Chinese take-out. Basically, I am saving you serious cash here, which means you should go buy a new pair of shoes with all of the money you are saving.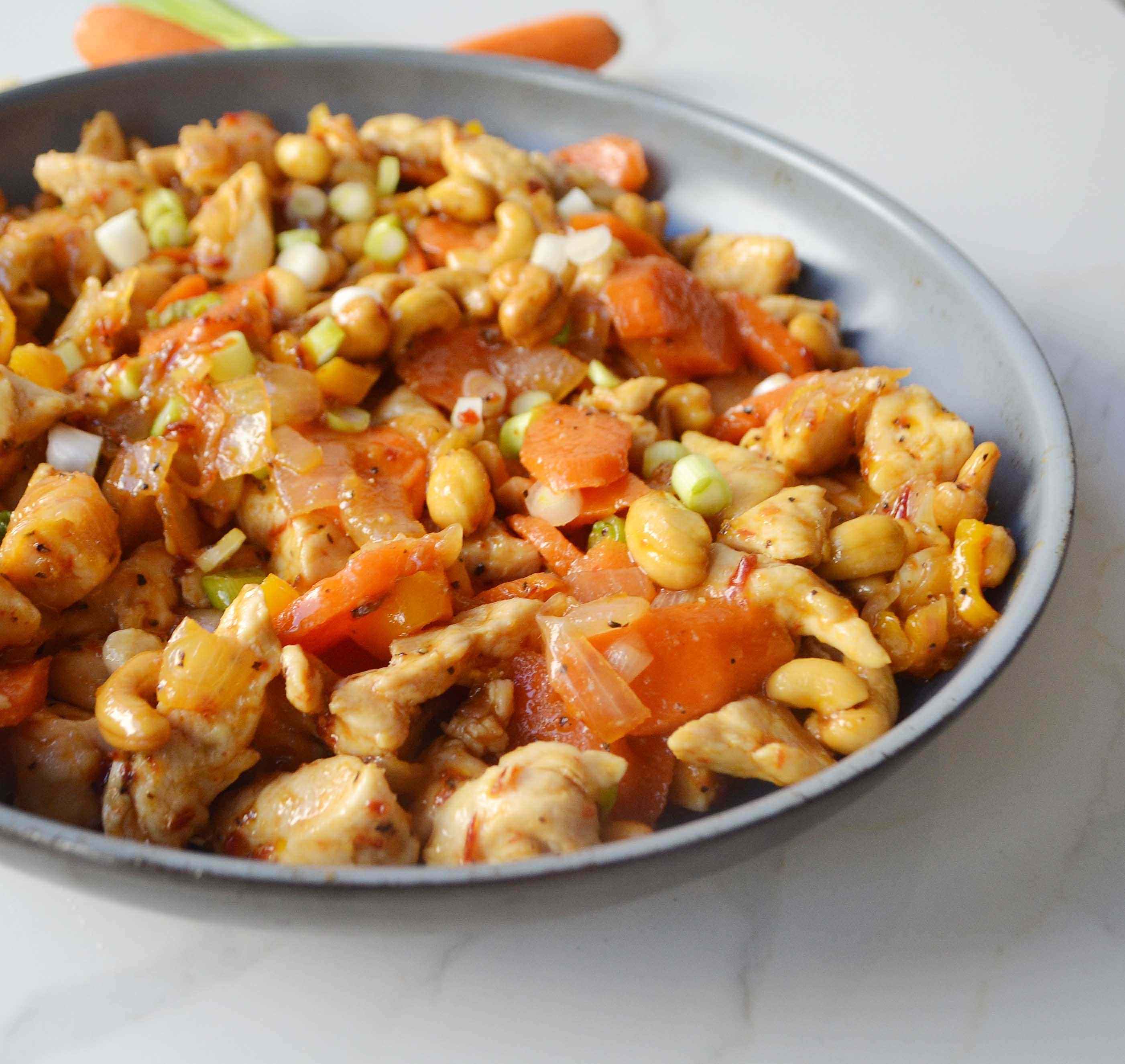 I love to hear from you! If you make this recipe, please be sure to leave a comment and give this recipe a rating. If you make any of my recipes, tag me on Instagram @modern_honey so I can see your creations. Also, be sure to tag your photo using the hashtag #modernhoney. It's one of my favorite things seeing you make these recipes in your own kitchen. Thank you for following along! I truly do have the greatest readers.
FOLLOW ME ON:   INSTAGRAM --- FACEBOOK --- PINTEREST
Pin on PINTEREST: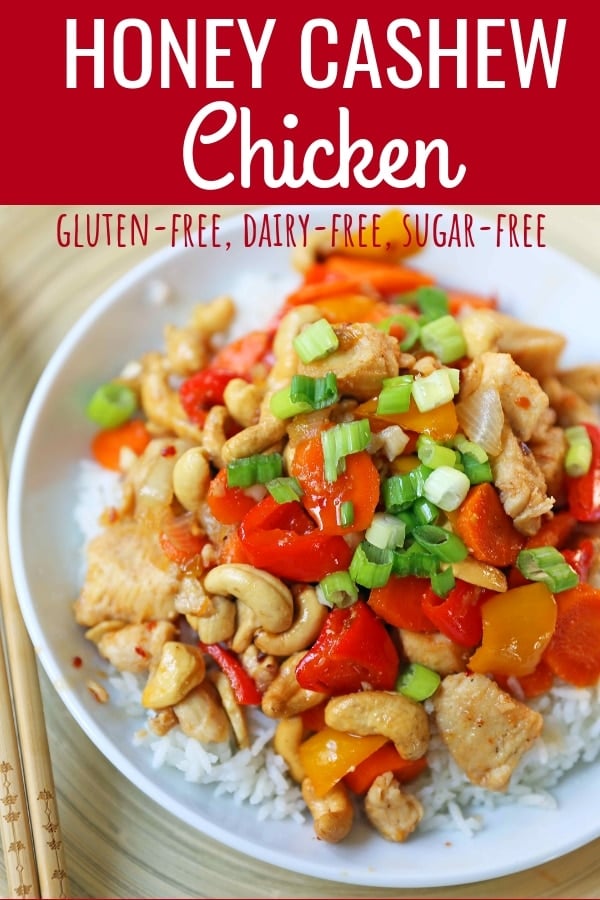 If you are a huge Pinterest fan, click on the Pin button in the left corner of the image below to share the LOVE to your Pinterest friends. Thank you so much for your support! xoxo

Happy Cooking!