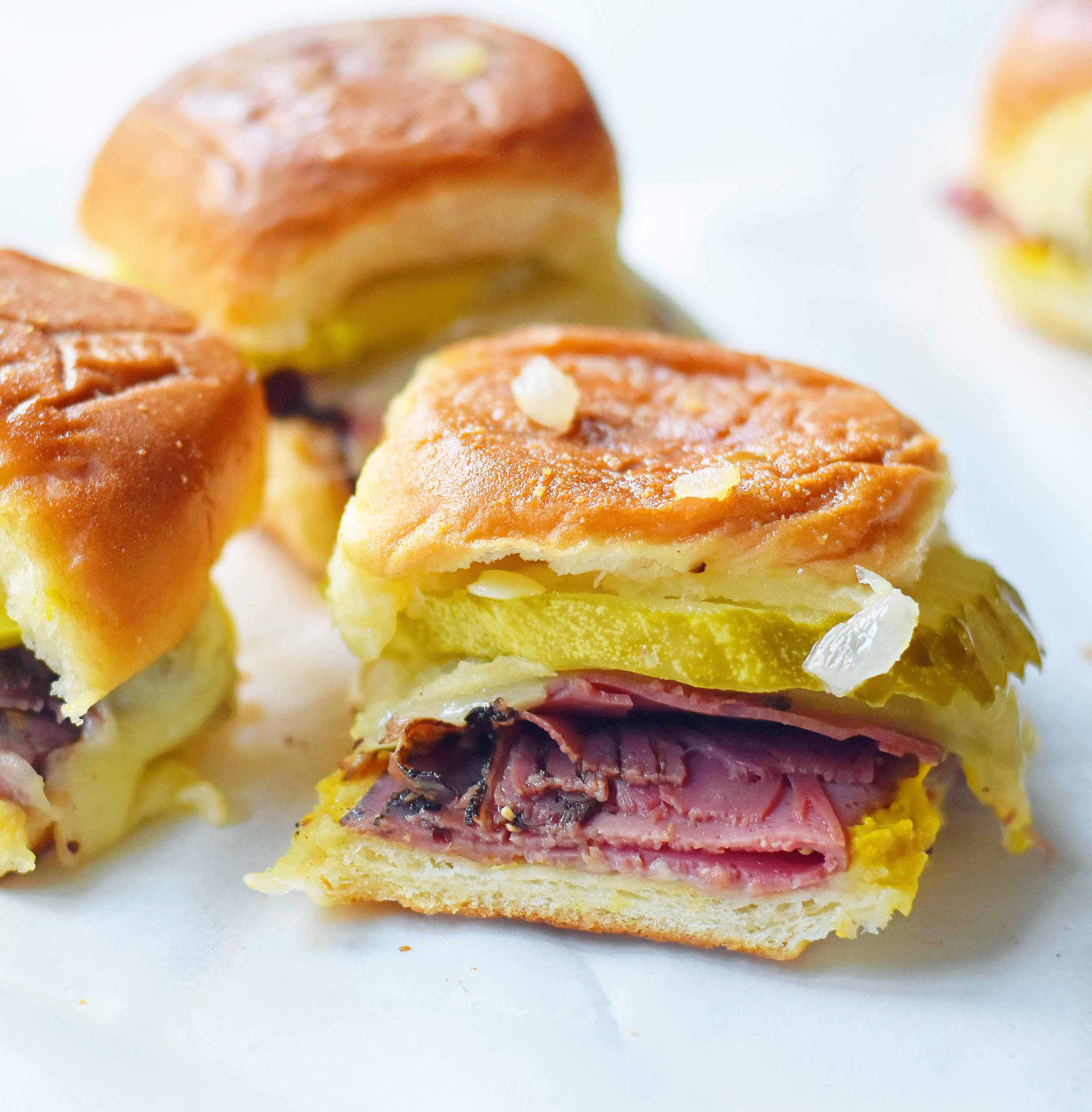 Since football is in full swing, we are focusing on game day food this week on Modern Honey. Oh my heavens it has been so much fun taste testing these recipes. Football tailgating food is phenomenal and highly underrated.
I have to say these Hot Pastrami and Swiss Tailgate Sliders were super surprising. These mini sandwiches were even better than I ever imagined! You need to run, don't walk to the store to get the ingredients. Not being dramatic here at all. 🙂 As I was feeding my family, one of my kids announced she wasn't going to try it because it sounded quite foreign to her. One of my sons jumped in and said, "This is the best sandwich ever...you better eat it." Thankfully she ate it and concurred.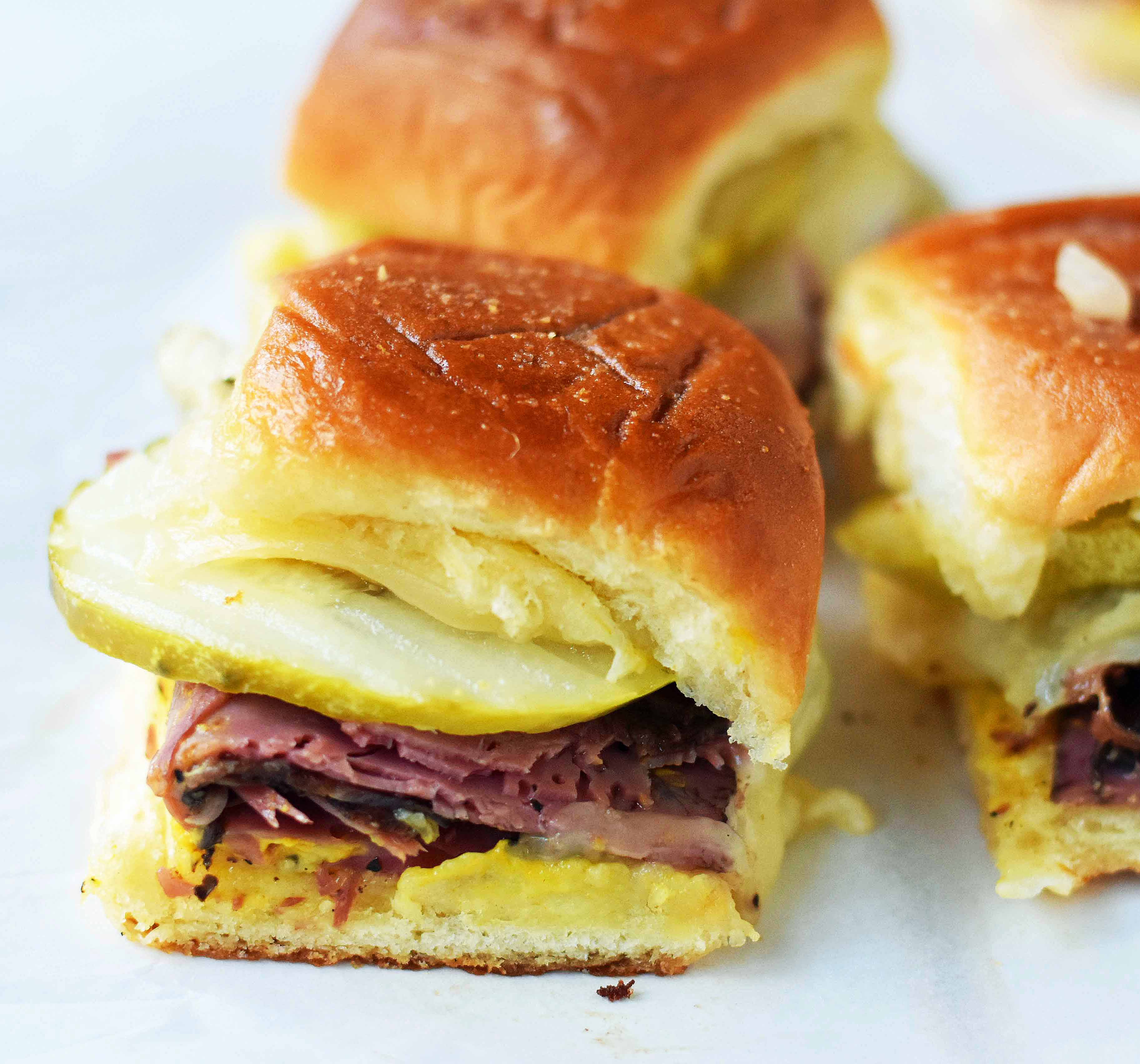 These Hot Pastrami and Swiss Sliders are made with flavorful pastrami, creamy Swiss cheese, spicy mustard, all on a garlic buttered hawaiian roll baked until hot and gooey. I mean....come on! These sandwiches literally melt in your mouth! The key to this recipe is that the rolls are covered in a garlic butter and then topped with finely diced onions. The Hot Pastrami and Swiss Sliders are covered and baked in the oven and come out soft, warm and toasty.
These can be put together in less than 10 minutes and the rest of the time they are sitting in the oven doing their thing while you are sitting on the couch. Doesn't that sound like a perfect deal?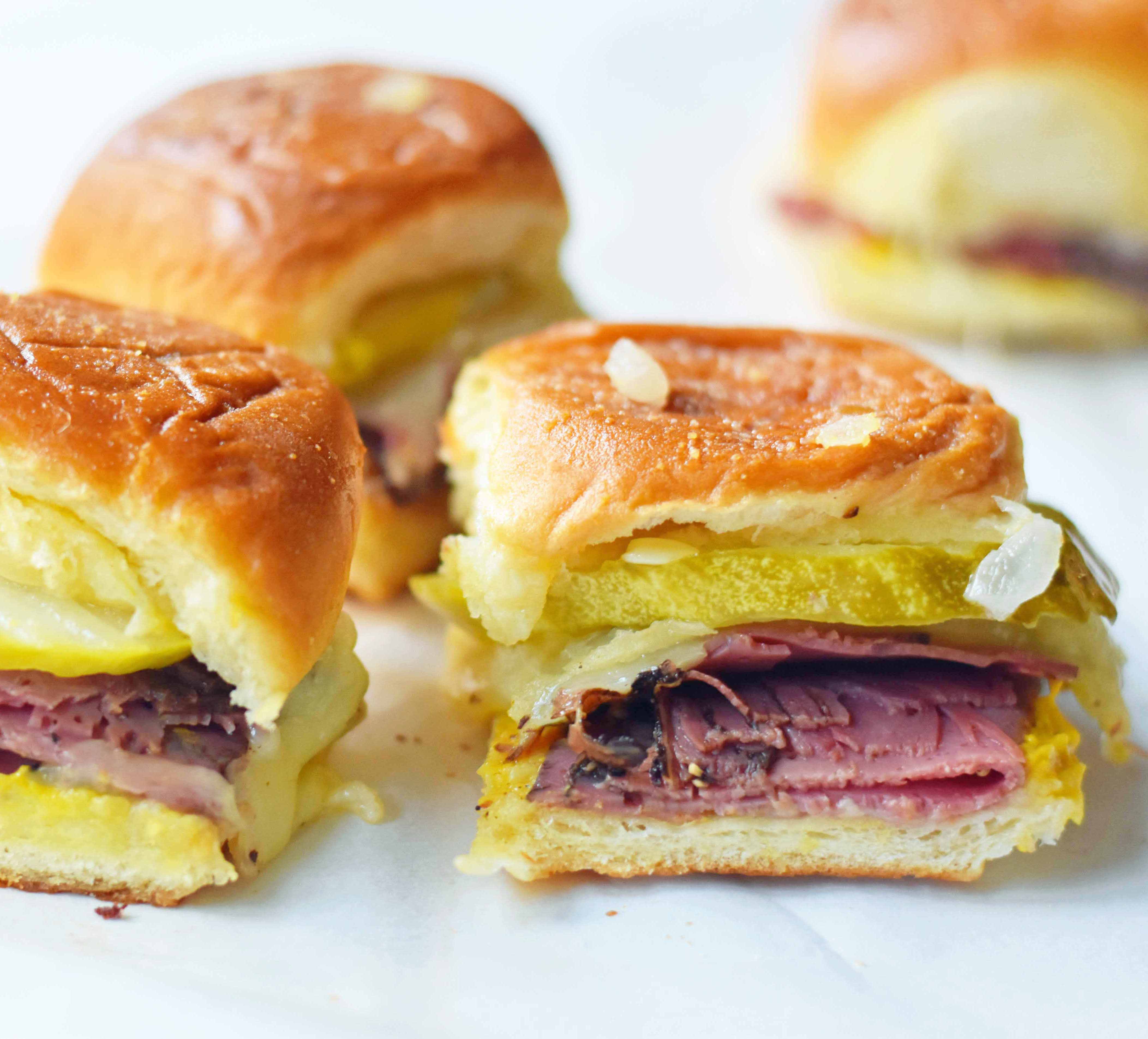 Here's how to make easy Hot Pastrami and Swiss Tailgate Sliders:
 Use any type of dinner roll. I used Hawaiian Sweet Rolls (12 pack) because they are perfect for sliders. Slice the rolls in half using a serrated knife, if you have one.  I keep them rolls all together and slice it all at once.
Spread yellow mustard all over the rolls.
Top with pastrami and swiss cheese, folded into thirds.
Place butter and finely diced onions into a microwave safe bowl. Microwave for 1 minute to soften onions. Sprinkle with garlic powder.
Brush the tops of the rolls with garlic butter mixture.
Cover with foil and bake in oven for about 20 minutes. Remove foil and let cook for 6-8 minutes longer to get the tops golden brown.
Remove from oven and top with crunchy pickle slices, if you so desire.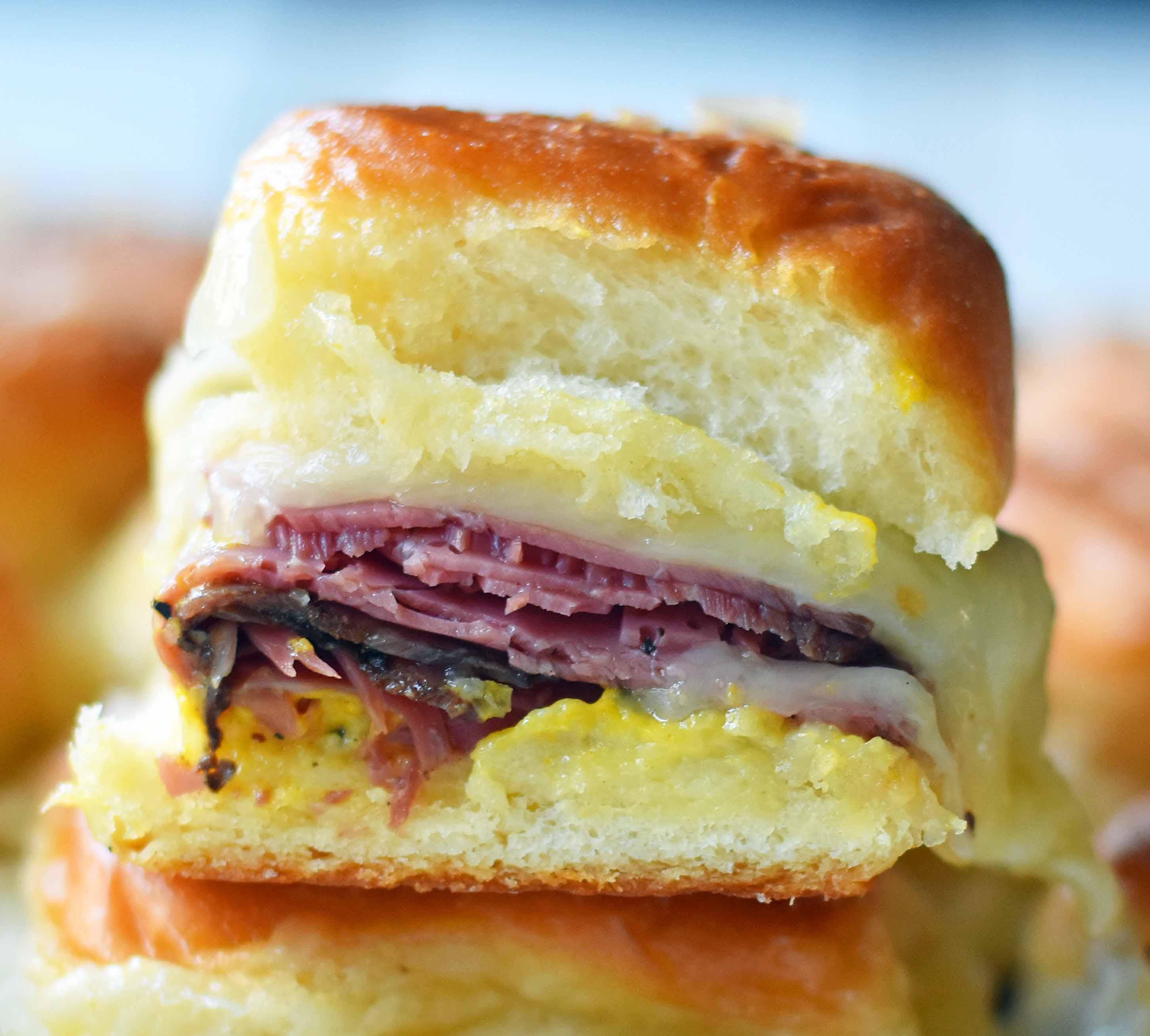 I can't wait to hear what you think of these Pastrami and Swiss Football Sandwiches. Find me on instagram at modern_honey.