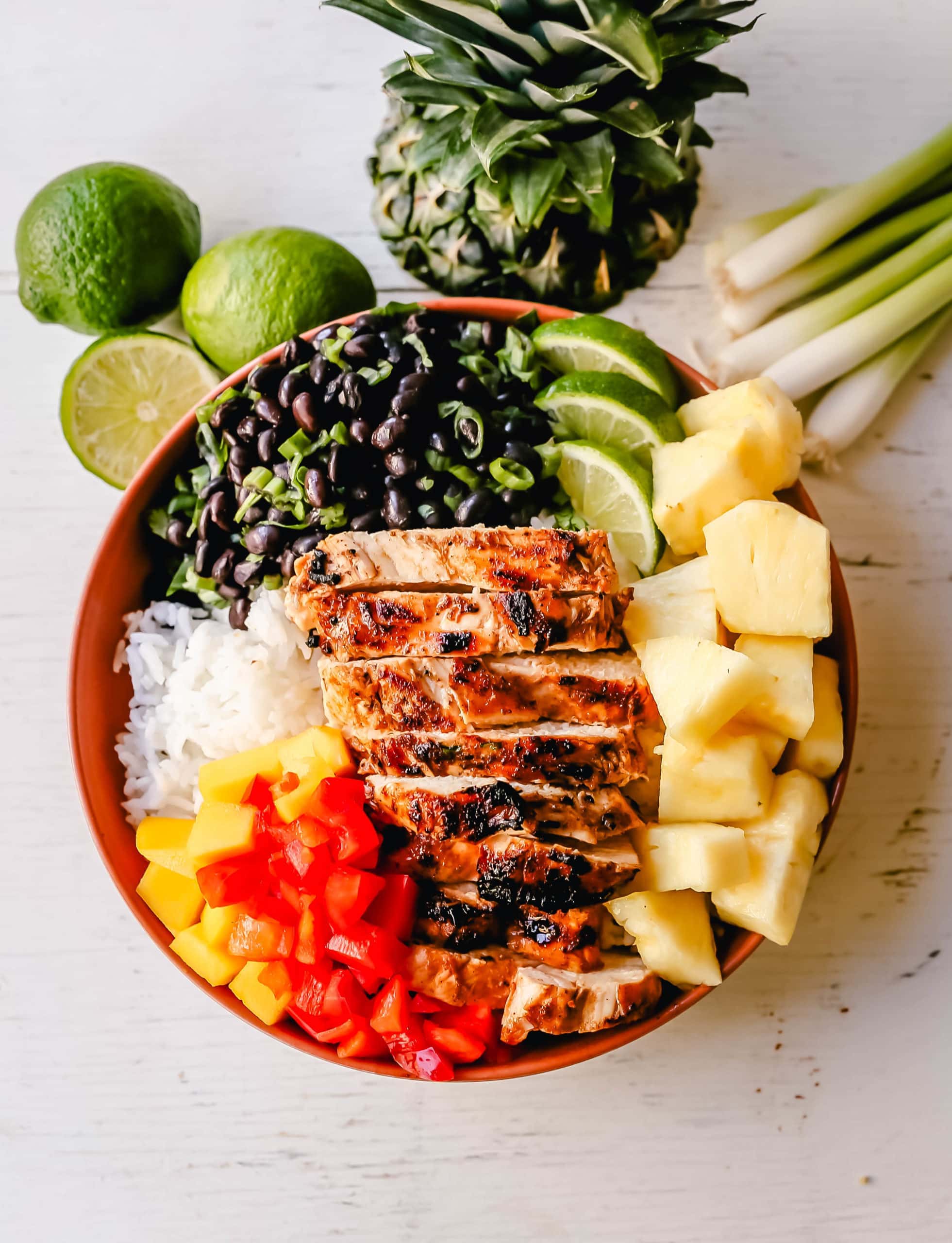 Jerk Chicken Bowl
Jamaican spiced grilled Jerk Chicken with rice, black beans, cilantro, fresh pineapple and mango, and red peppers.
This is a recipe straight from my cousin, Michelle, and it is one of my favorites. When I was pregnant with my second child, I was super sick. I lived in the same neighborhood as my cousin and she was the Queen of service. She would drop off dinner, snacks, Jack Johnson CD's and anything else to bring some joy.
I will never forget when she brought this Jerk Chicken dinner to our family. I couldn't keep much down but I remember trying this and loving it and ultimately begging for the recipe.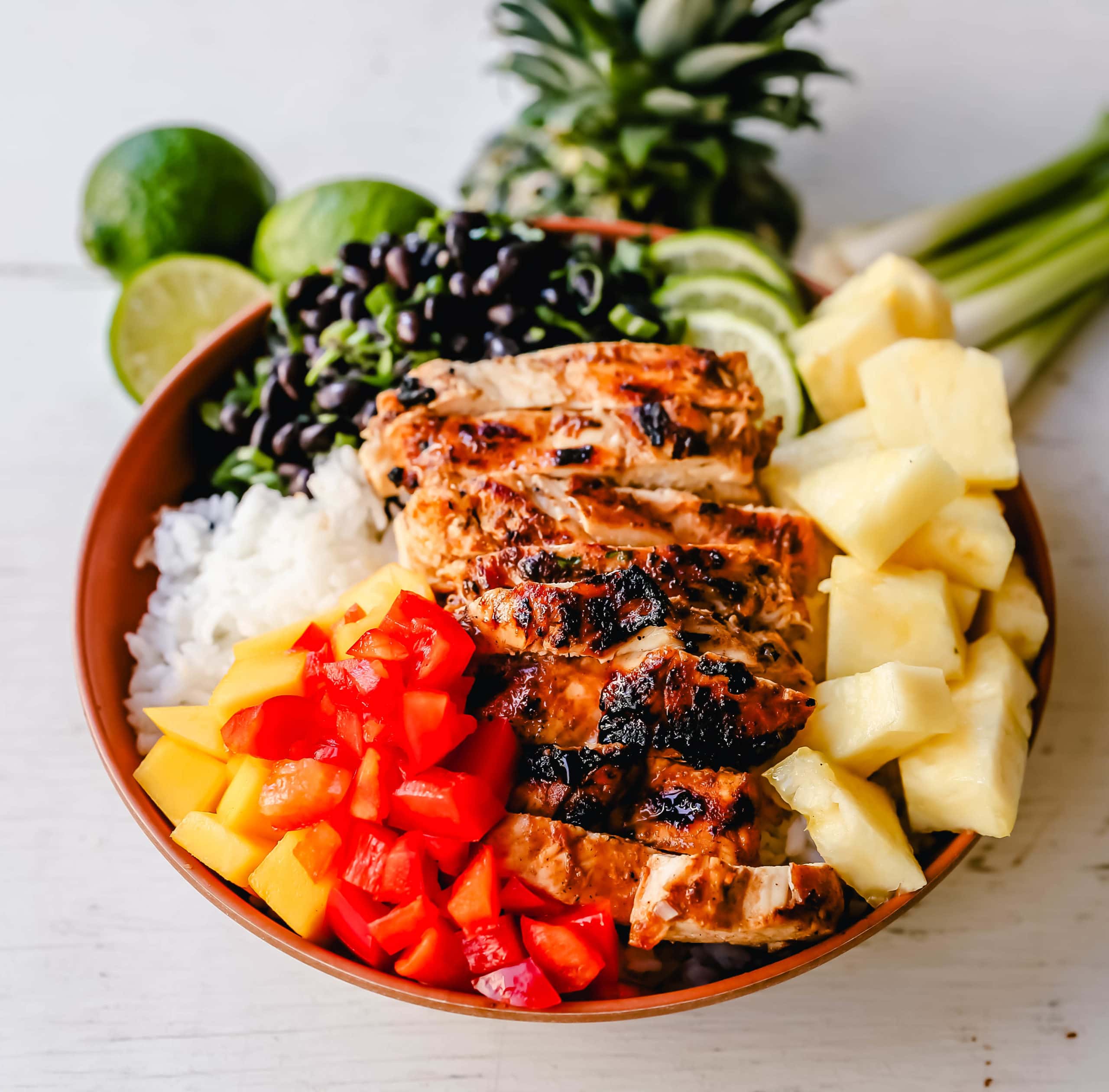 The Jerk Chicken is made by marinating it in spices, hot sauce, lime juice, and a touch of oil. It makes it extra juicy and flavorful.
When we went on a Caribbean cruise, one of the stops was Jamaica. We went on an excursion and they fed us lunch. The main course was jerk chicken and I was hooked. Don't feed me bland chicken...I only want it to be bursting with flavor!
The ingredients used to make this Jamaican Jerk Chicken are hot sauce, scallions, garlic, fresh lime juice, allspice, cinnamon, brown sugar, thyme, salt and pepper, and a little oil. The combination of spices brings warmth, smokiness, and spiciness to the chicken. Allspice is reminiscent of warm cinnamon, cloves, and nutmeg and is widely used in Caribbean and Latin American cooking.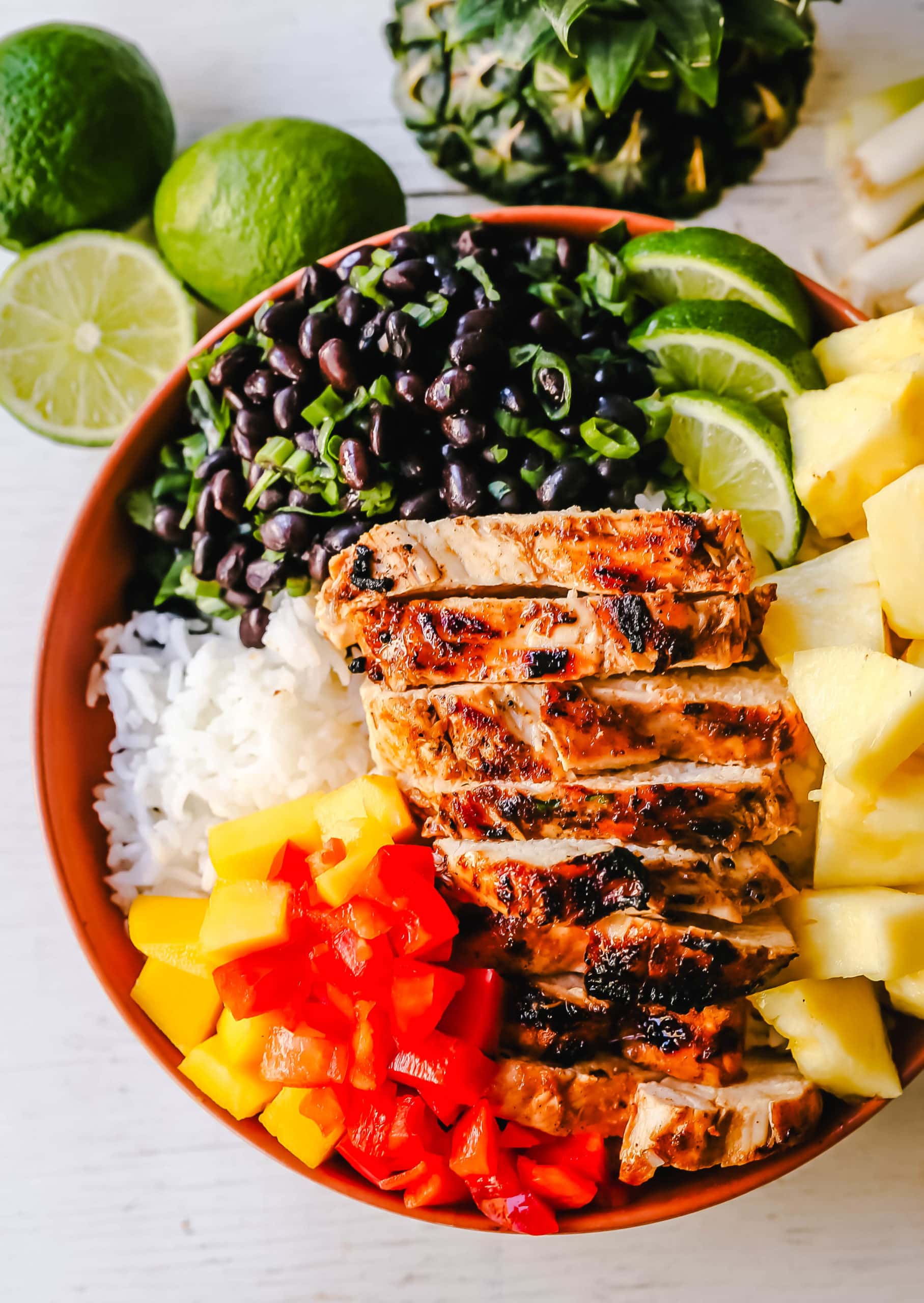 The chicken can be marinated for at least 30 minutes but 4-8 hours is ideal. I suggest grilling the chicken to give it an extra layer of smokiness. Let it rest and then slice into pieces.
This Jerk Chicken Bowl can be layered in a bowl with cooked rice tossed with black beans, cilantro, and lime juice. Add some fresh fruit such as pineapple or mango to tie in the Caribbean flavors. Then add some red, yellow, and orange peppers for crunch.
If you are looking for a classic chicken marinade with thousands of five-star reviews, click HERE.