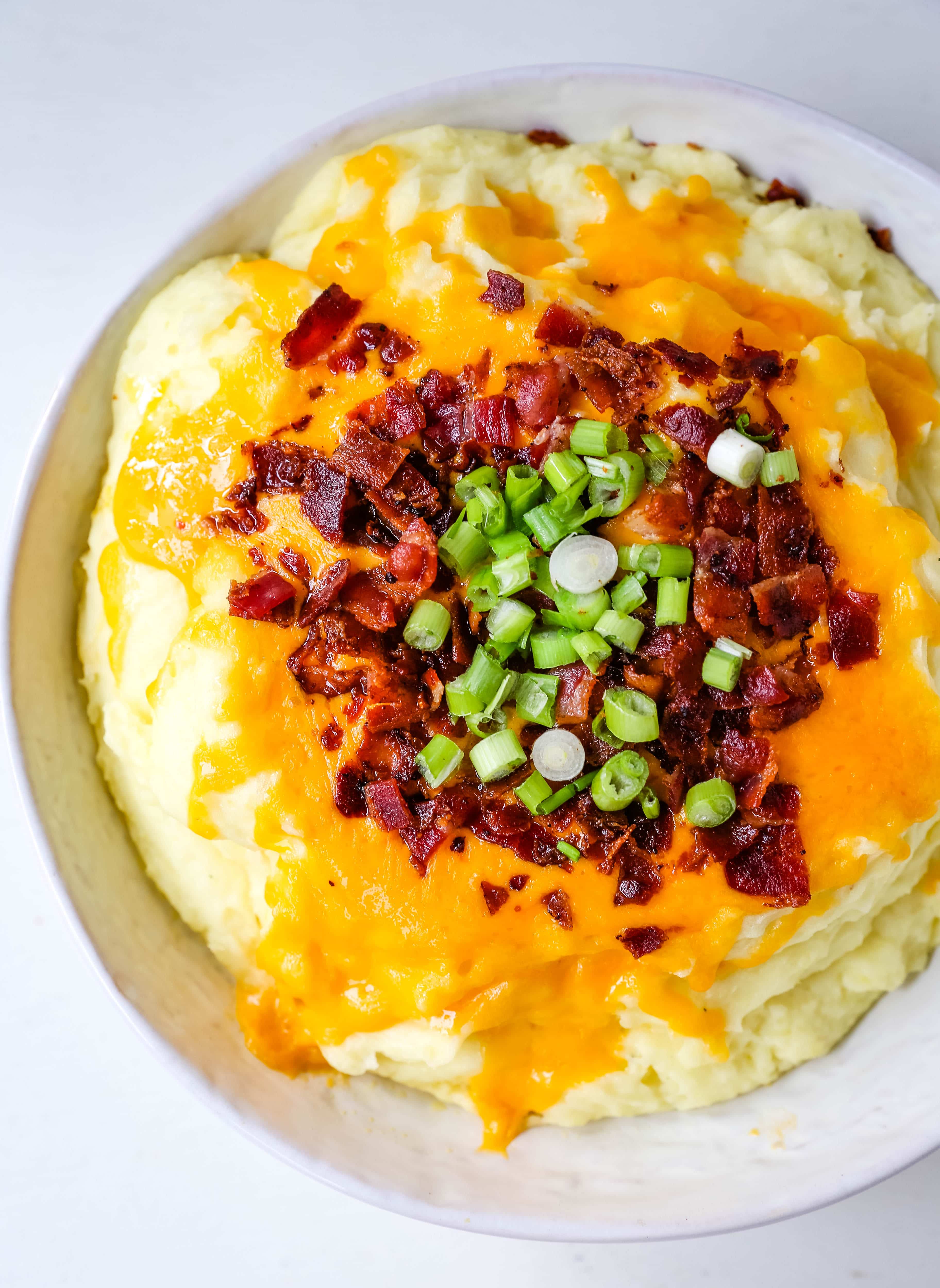 Loaded Mashed Potatoes
Creamy buttery mashed potatoes with sour cream, cheddar cheese, crispy bacon, and green onions. The perfect flavorful side dish that everyone loves!
Growing up, I ate mashed potatoes every single Sunday. We went crazy for potatoes in our family and my brother, Ryan, was known to fill an entire large dinner plate with only mashed potatoes and gravy. He loved them that much! Over the years, I have figured out how to make the perfect mashed potatoes that are rich and creamy. I will share all of my tips and tricks for making the best loaded mashed potatoes with you!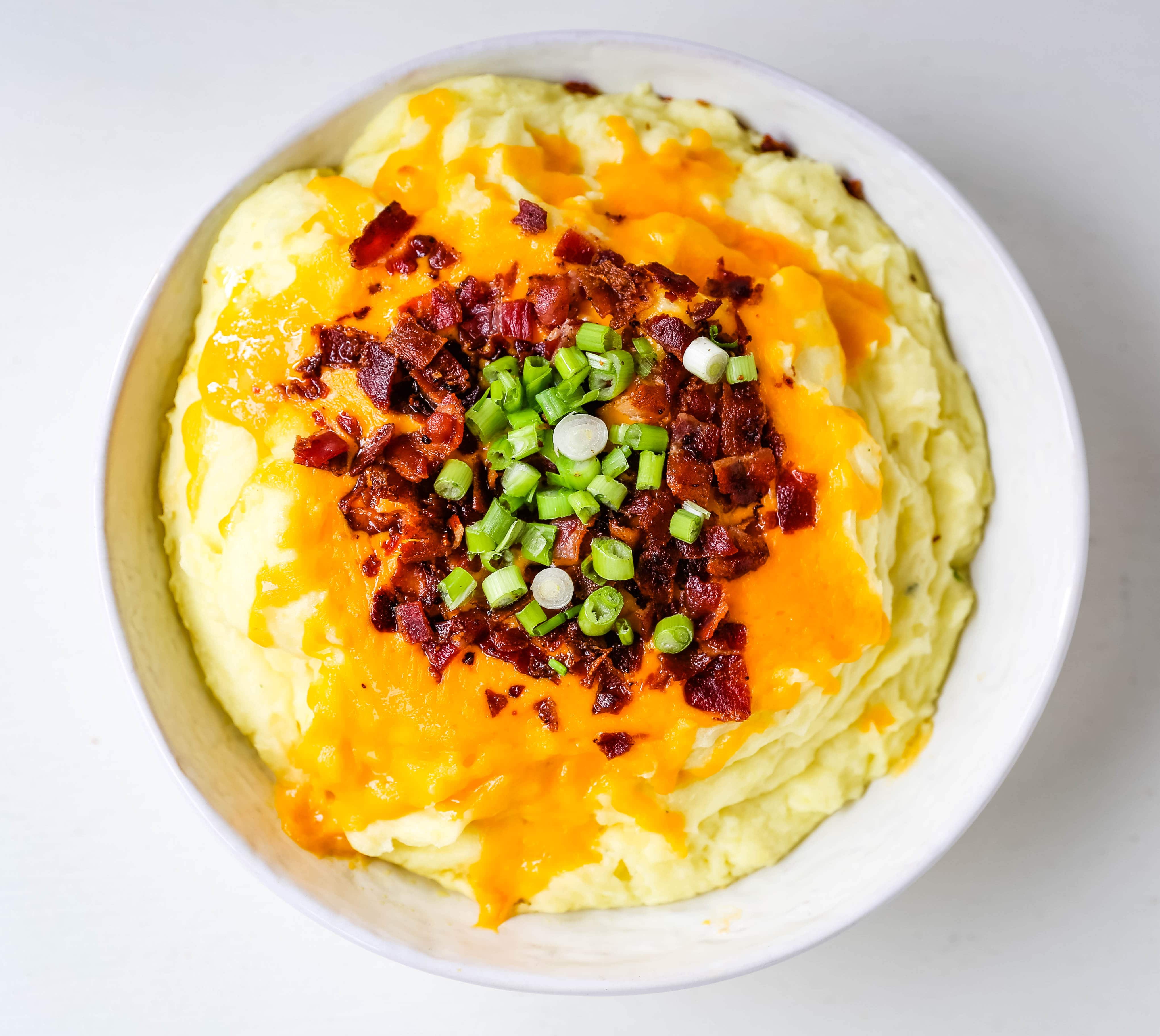 I recently received a 50 lb. box of Yukon Gold potatoes from my favorite potato farmer, Pinto Creek. I was so excited to go to town in the kitchen and started brainstorming ideas! I made a crazy long list of recipes I could whip up with potatoes as the star ingredient. One of my all-time favorite side dishes to make is these loaded mashed potatoes. They pair perfectly with steak and chicken on the grill.
I love to serve these Ultimate Loaded Mashed Potatoes with my Best Chicken Marinade recipe. This is my #1 recipe on my site right now for good reason!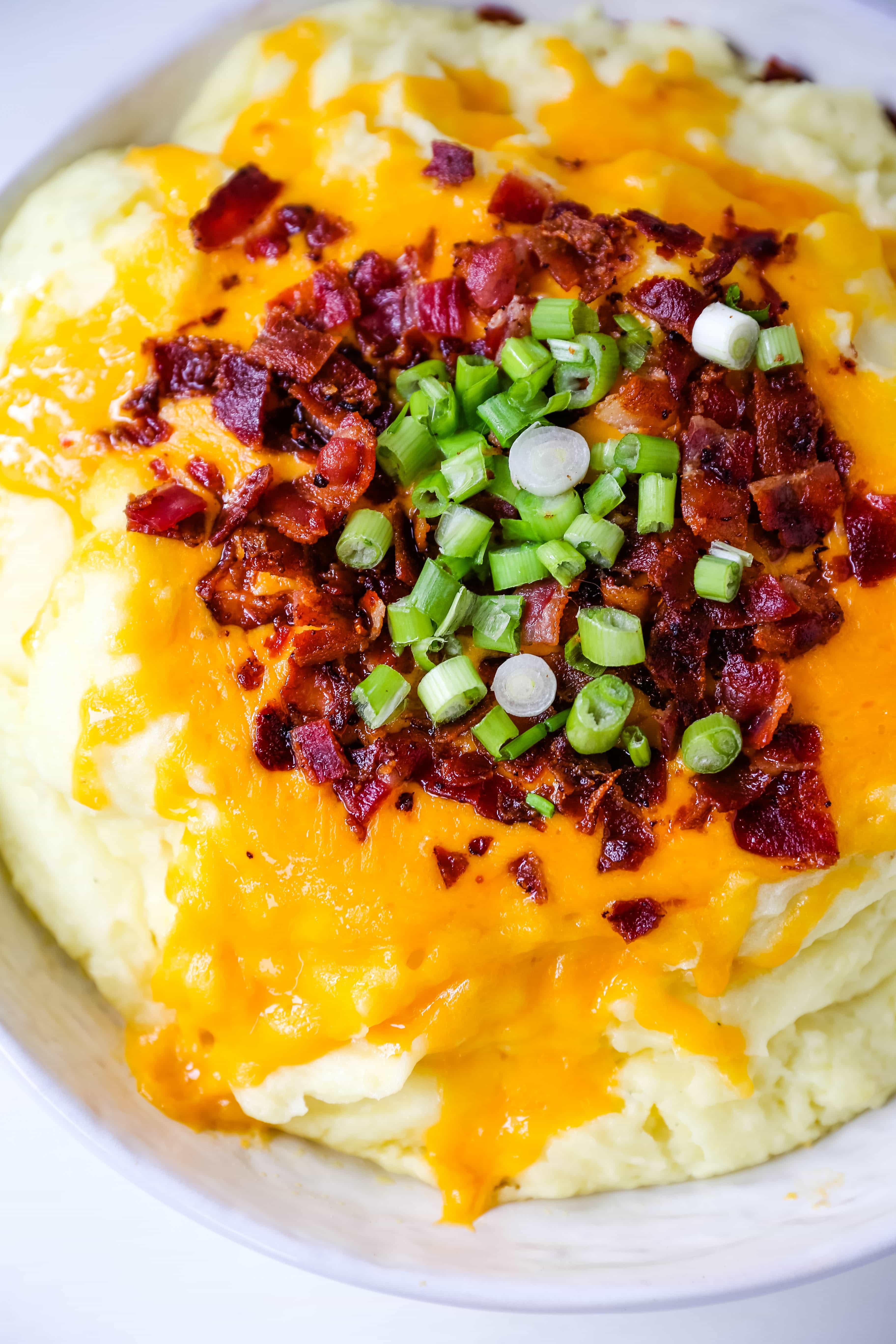 What are loaded Mashed Potatoes?
Homemade buttery and rich mashed potatoes with sour cream and topped with crispy bacon, cheddar cheese, and green onions. Think of everything you would put on a loaded baked potato but on top of mashed potatoes instead.
What types of potatoes to use?
I am such a fan of Yukon gold potatoes. They have a creamy texture and buttery flavor and are perfect for mashed potatoes.
How to cook the potatoes for Loaded Mashed Potatoes?
Peel the potatoes and cut into small bite-size pieces. If you cut the potatoes smaller, they will cook faster. Place in a pot of water and bring to a boil. Let cook until potatoes can easily be pierced with a fork.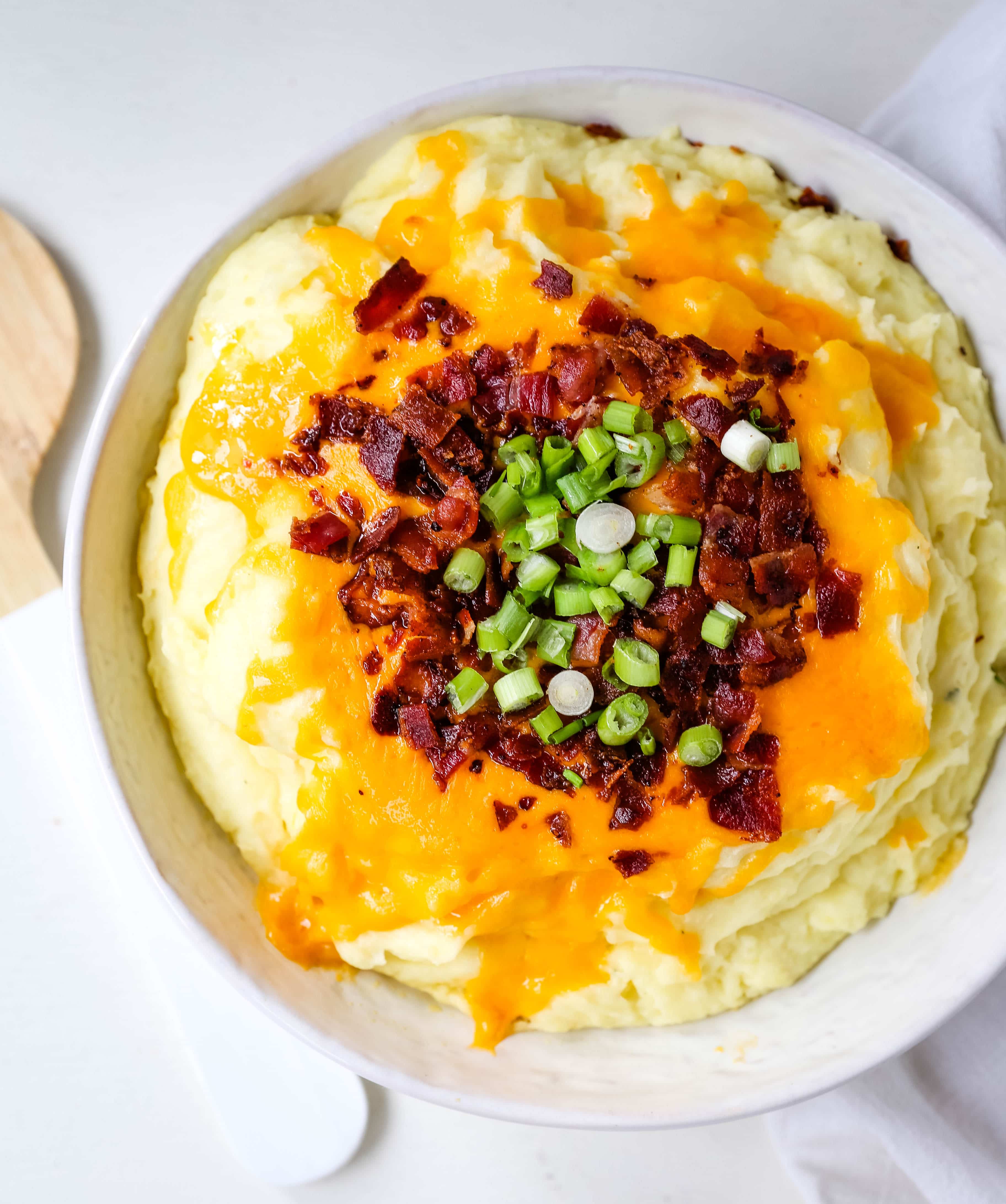 How to make Loaded Mashed Potatoes:
 Peel and cut potatoes into small bite-size pieces. Fill a large pot with water and place on high heat. Add potatoes and cook until the potatoes are fork tender. Once the potatoes are fully cooked through, drain in colander and shake off any remaining water.
Return to pot or place in a mixing bowl. Heat butter in microwave until melted. By heating up the butter, it helps to keep the potatoes from turning gummy. We want creamy potatoes!  Pour butter over the potatoes. Stir in sour cream and salt. Mix with beaters until potatoes are creamy (I use my Kitchenaid paddle attachment).  Taste to ensure there is enough salt. Add more salt if needed.
Cook bacon until crispy. Cut into small pieces and set aside.
Top hot mashed potatoes with cheddar cheese. If the cheese isn't melting, place in the microwave or in the oven to melt it. Top with crispy bacon and green onions.