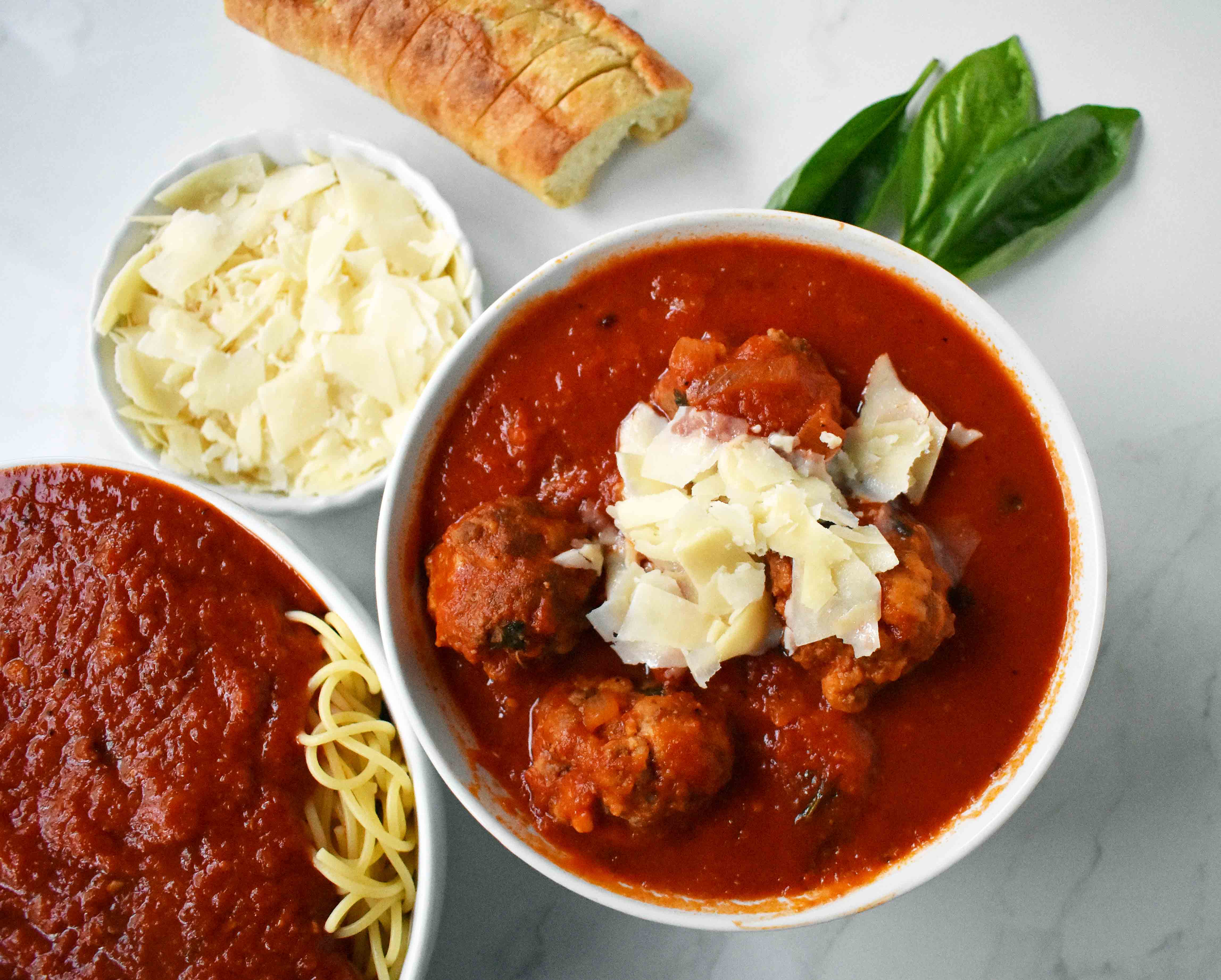 I have searched far and wide to bring you the best ever spaghetti and meatballs recipe.
Over the years, I have tested, re-tested, and experimented in an attempt to make killer meatballs. Mama's Best Ever Spaghetti and Meatballs is my husband's favorite meal of all time so I had to get it right. Who has been to Italy? I haven't but it's at the very top of my bucket list!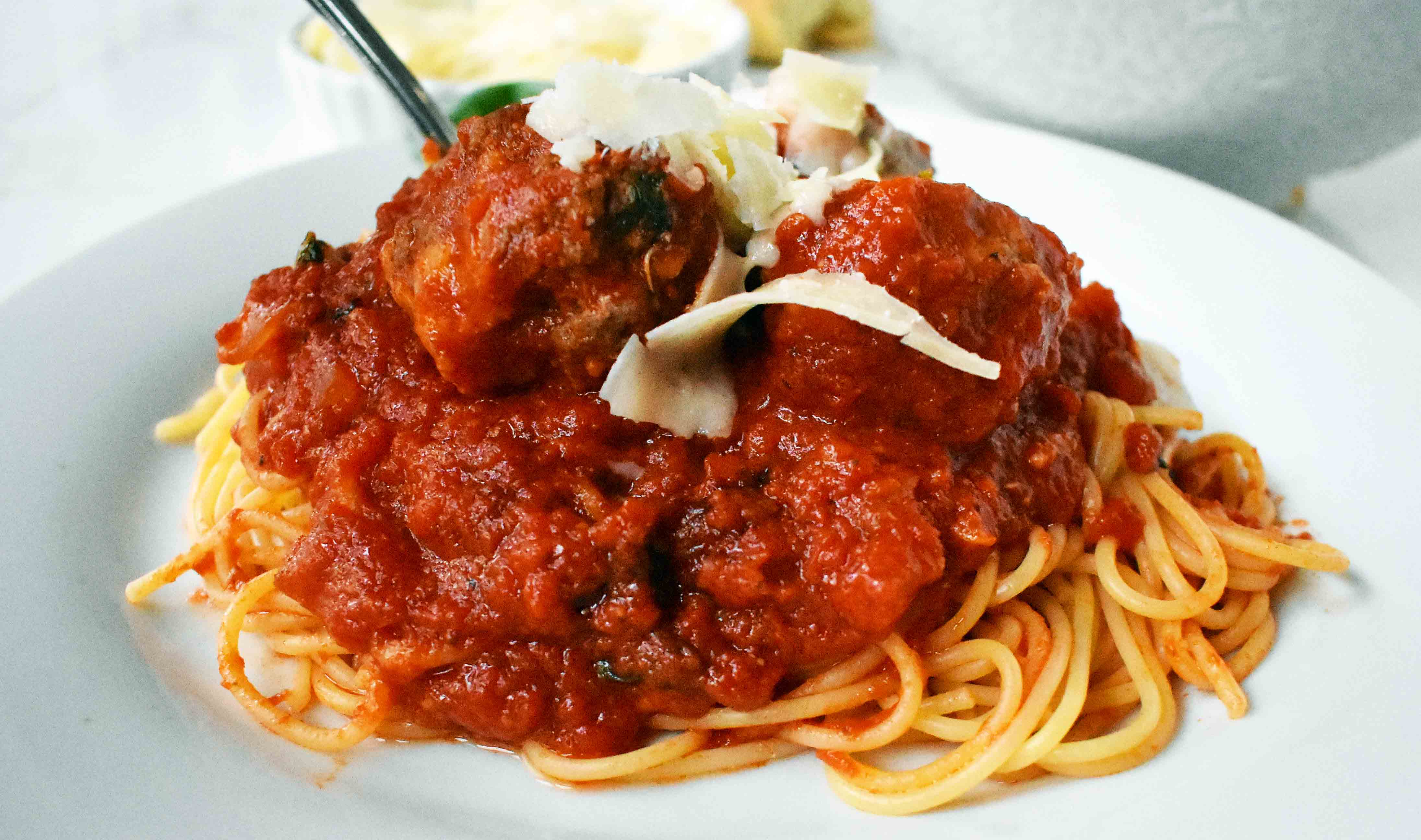 So what makes a good meatball? It has to be so tender that it cuts easily with a a fork. You need to use a ground beef that is lean but still has some fat content (around 80%) to make a juicy meatball. You can also use half ground pork or veal which combines well with the beef.
The meatball has to be bursting with flavor so that's where garlic, parmesan cheese, and parsley come in. The bread crumbs and egg act as a binder to keep the meatballs together. You can use panko bread crumbs or toasted white bread.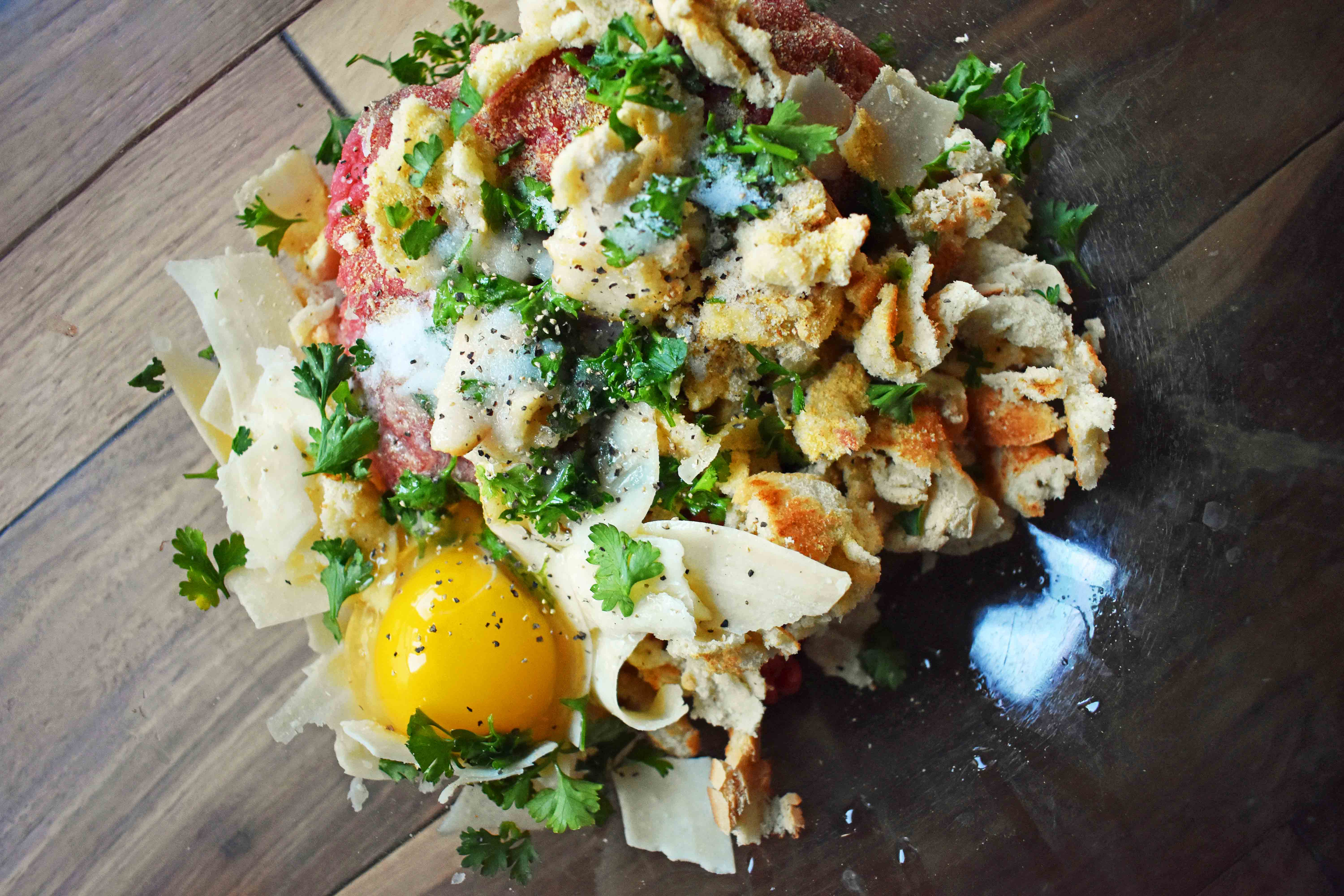 Once you have all of the meatball ingredients in a bowl, dig in there with your hands to mix it all together. There's no better instrument than your own clean hands to incorporate all of the ingredients.
I have tried several methods to cook the meatballs! I find that frying the meatballs in extra-virgin olive oil to brown the sides, then finishing the meatballs off by cooking them in a pot of sauce is the best way to bring out the most flavor.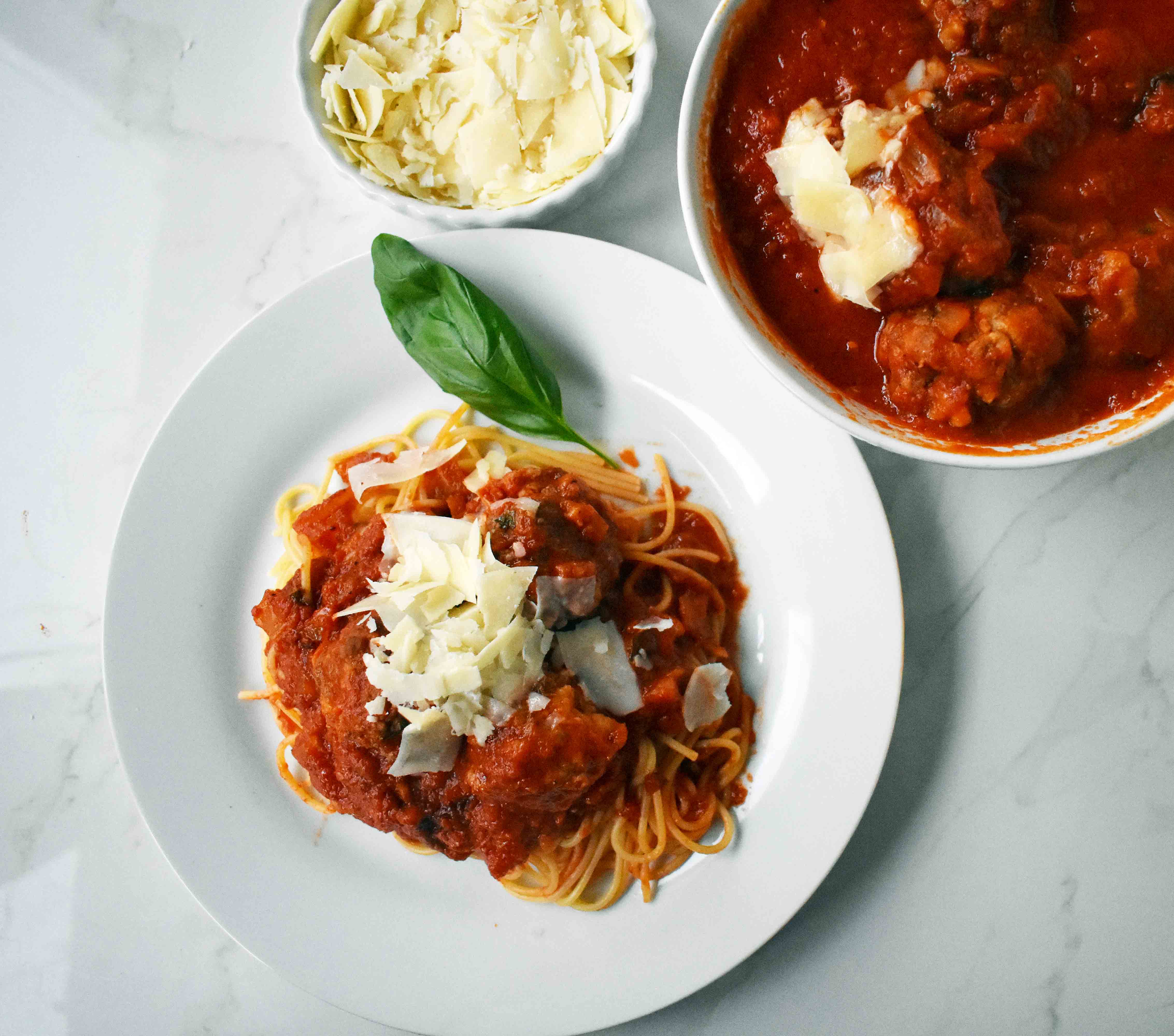 A homemade, made-from-scratch tomato sauce is worth every single second. It's actually much easier than people think! Good, quality canned tomatoes, extra-virgin olive oil, onion, garlic, salt, crushed red pepper flakes, and fresh basil are the simple ingredients used to make the sauce. A touch of sugar cuts the acidity of the tomato sauce. Simmer it for at least 30 minutes to develop the rich flavors and you have a truly authentic marinara sauce.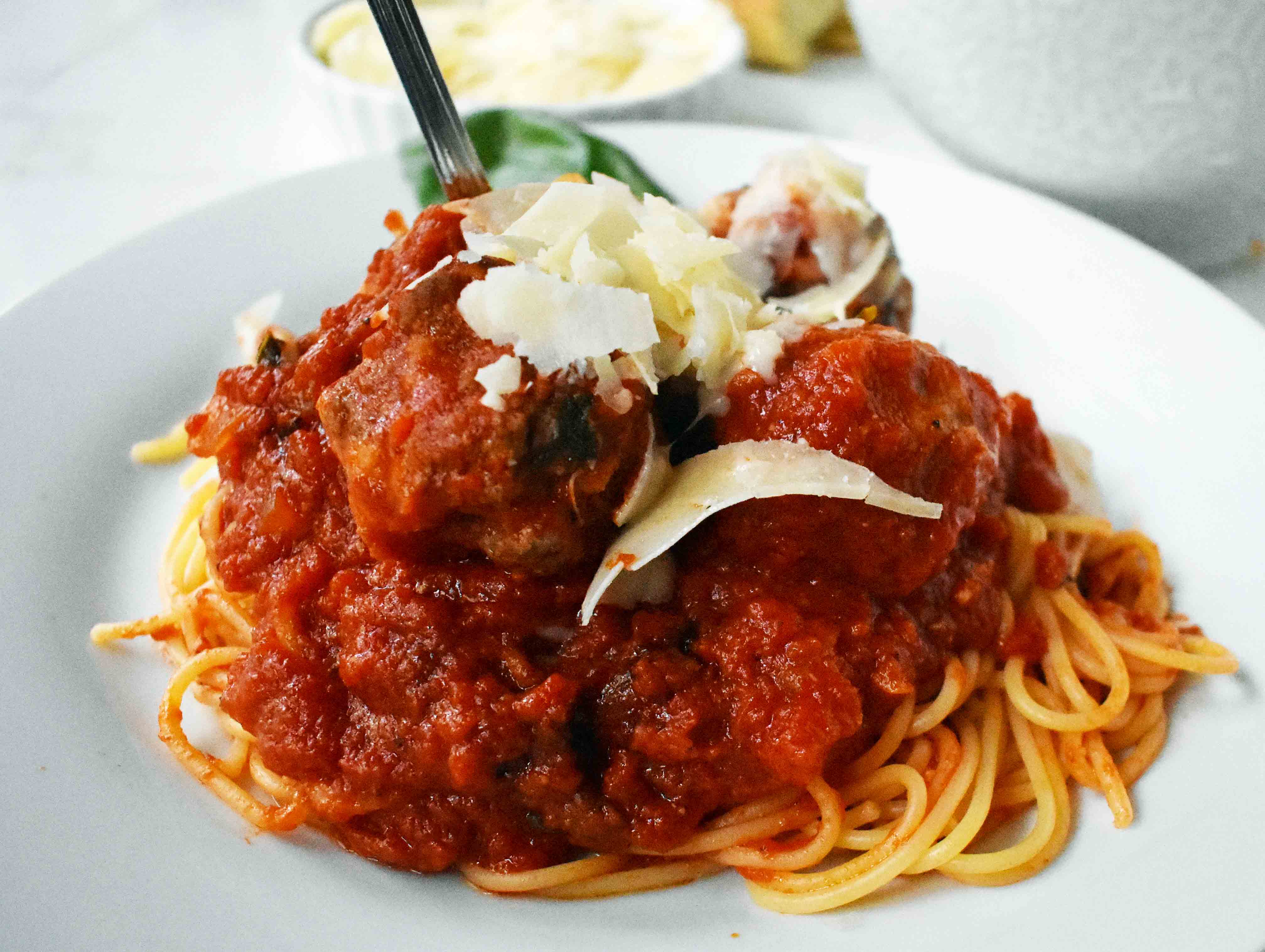 One key tip is to generously salt your pasta water. It's a perfect opportunity to season the pasta from within, which gives it nice flavor.
Toss the hot pasta with the homemade marinara sauce, mama's best ever meatballs, and a heavy dose of parmigiano reggiano cheese. It's a huge bowl of comfort food! Reserve a bit of sauce to add to the pasta when you are ready to serve.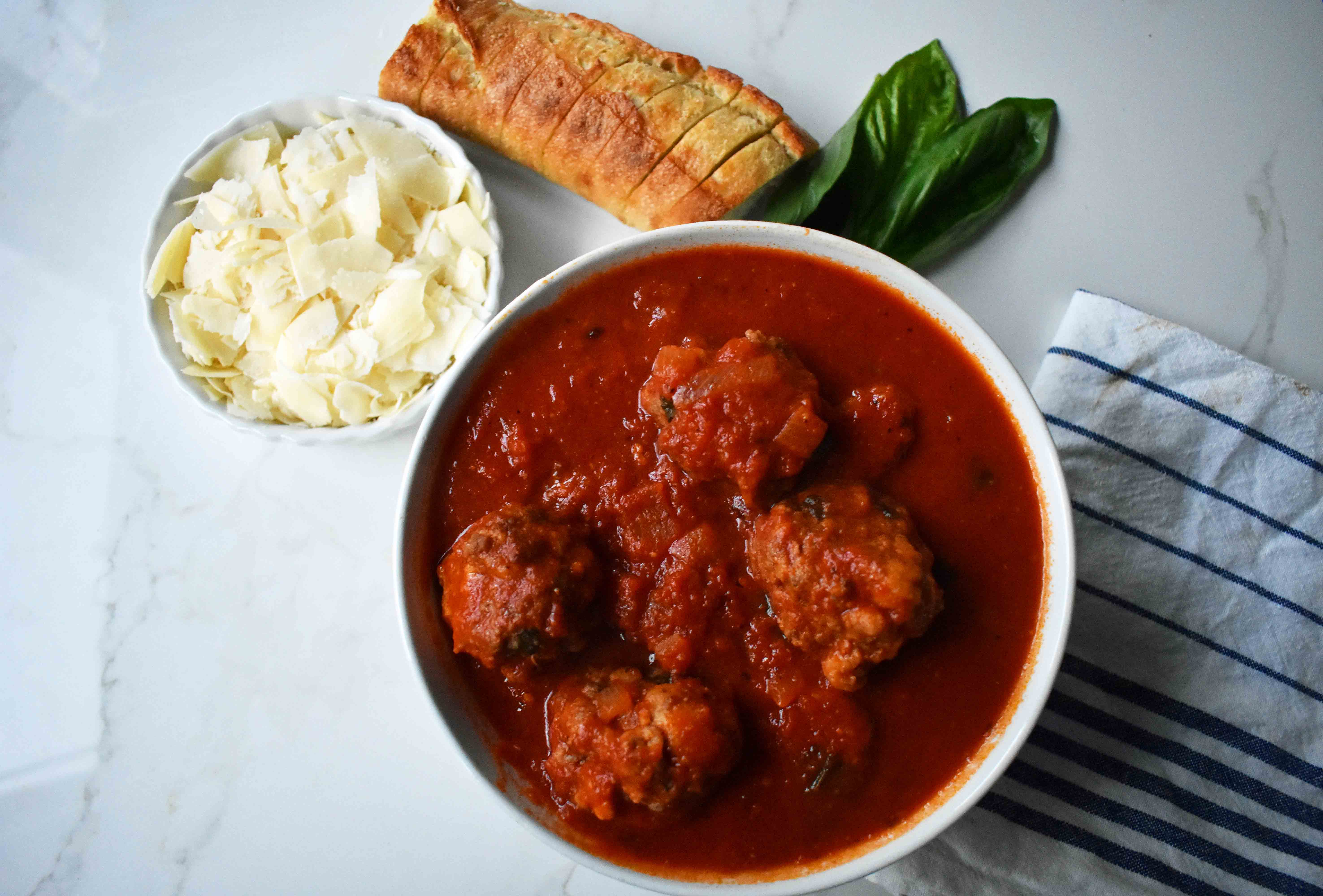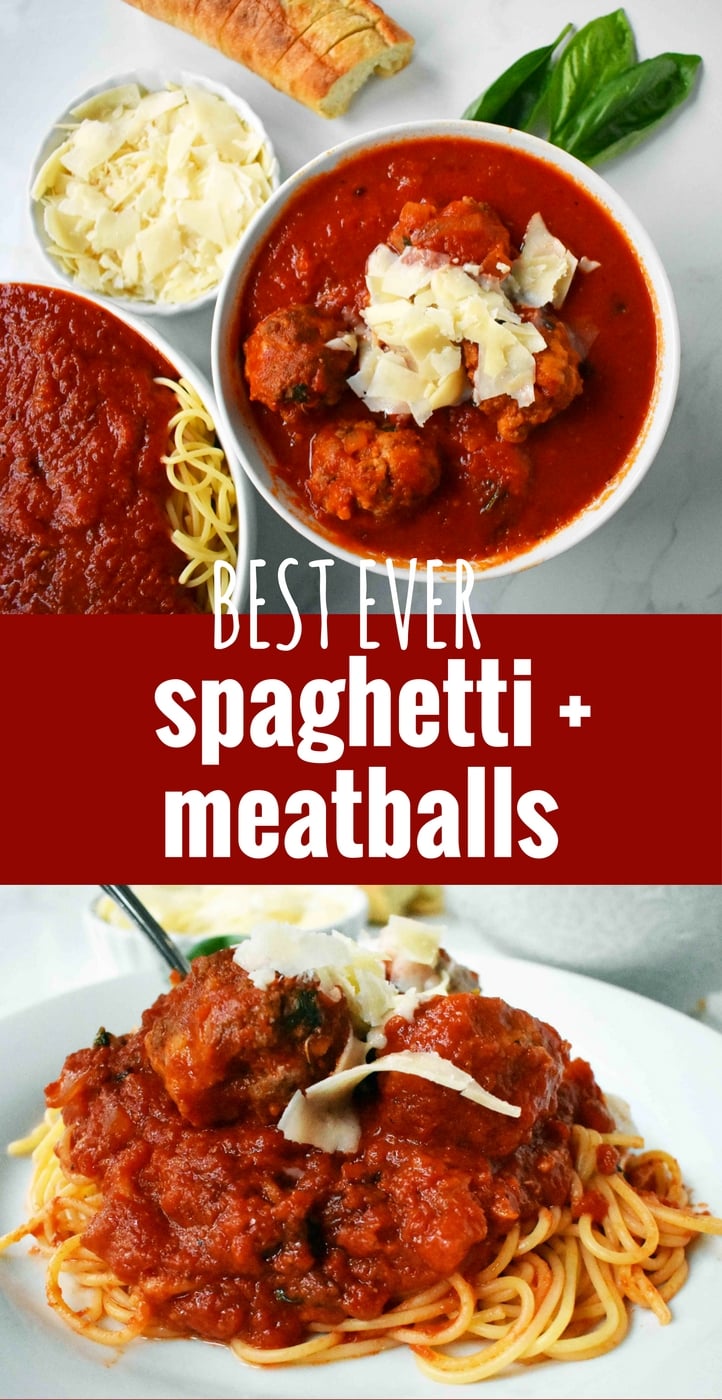 Mama's Best Ever Spaghetti and Meatballs will be a huge hit for your family dinner. Have a fabulous day, everyone!
Happy Cooking! xo