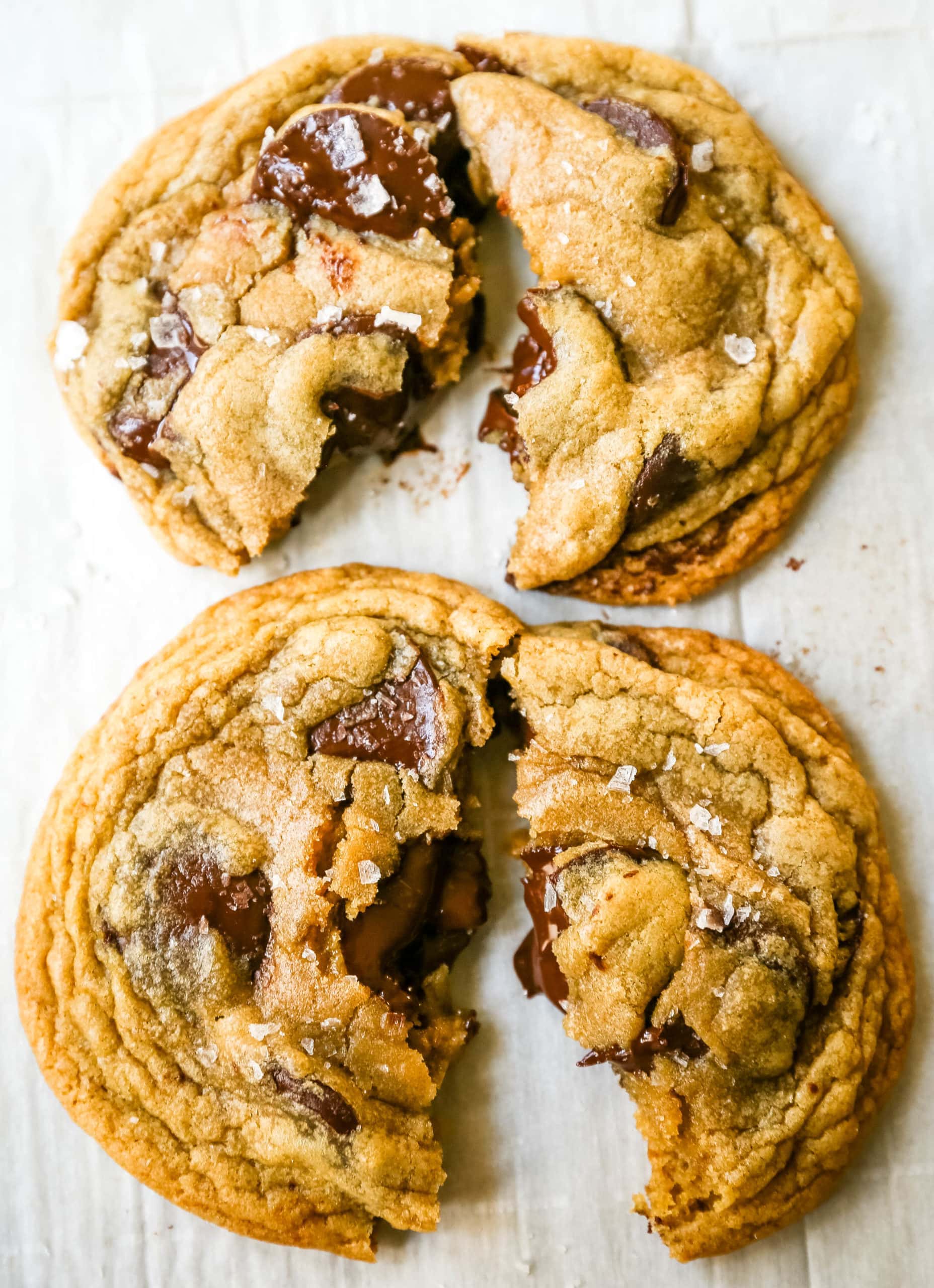 The BEST Browned Butter Chocolate Chip Cookies
Homemade browned butter chocolate chip cookies are made in one saucepan! This perfect chocolate chip cookie has a rich buttery toffee flavor. This is the best chocolate chip cookie recipe.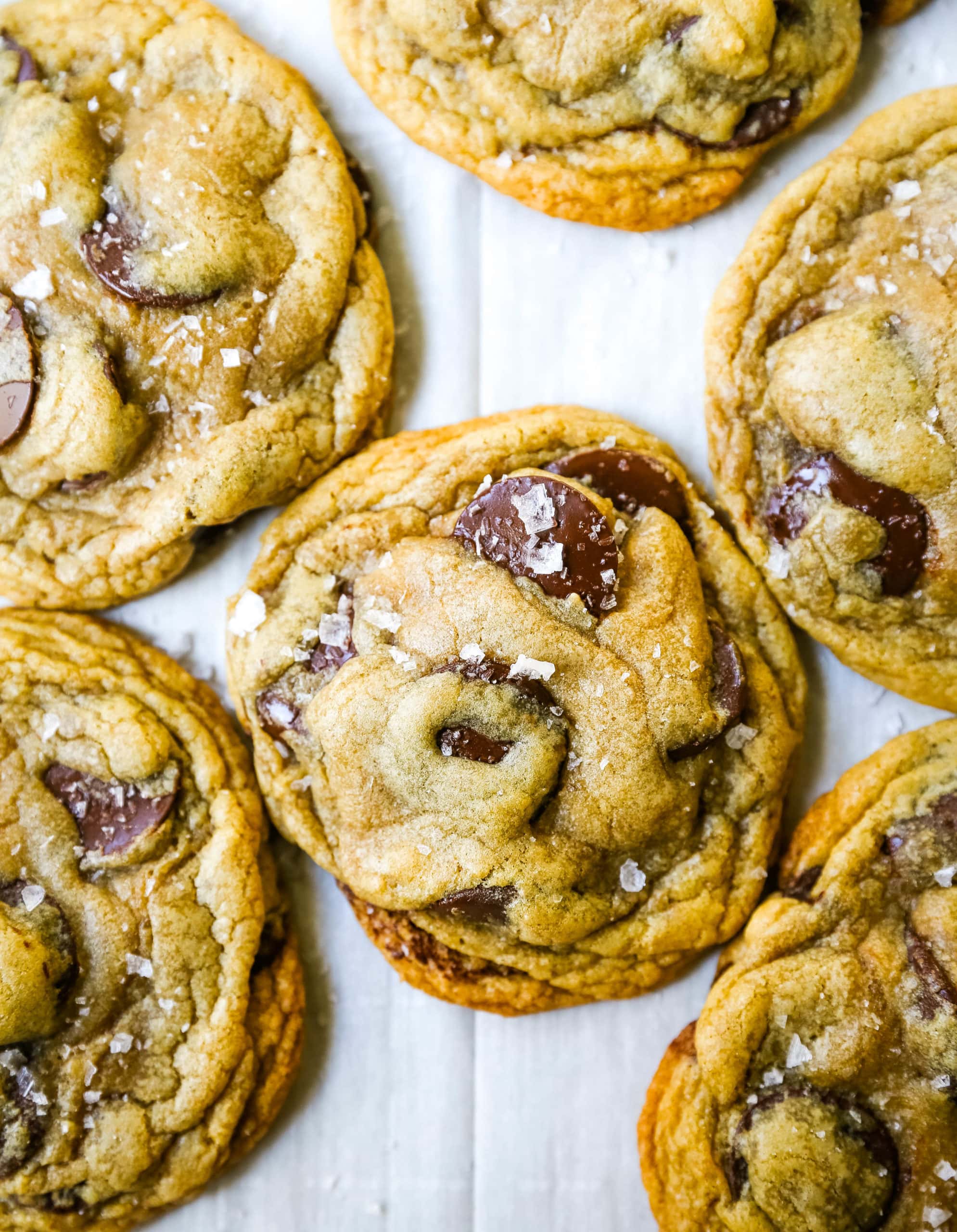 MJ's Top Secret Brown Butter Chocolate Chip Cookies
I may have been blogging here at Modern Honey for months now but that doesn't mean that I still don't have some tricks up my sleeve. If you have been following me, you know very well that I have been baking cookies before I was out of diapers.
Obsessed.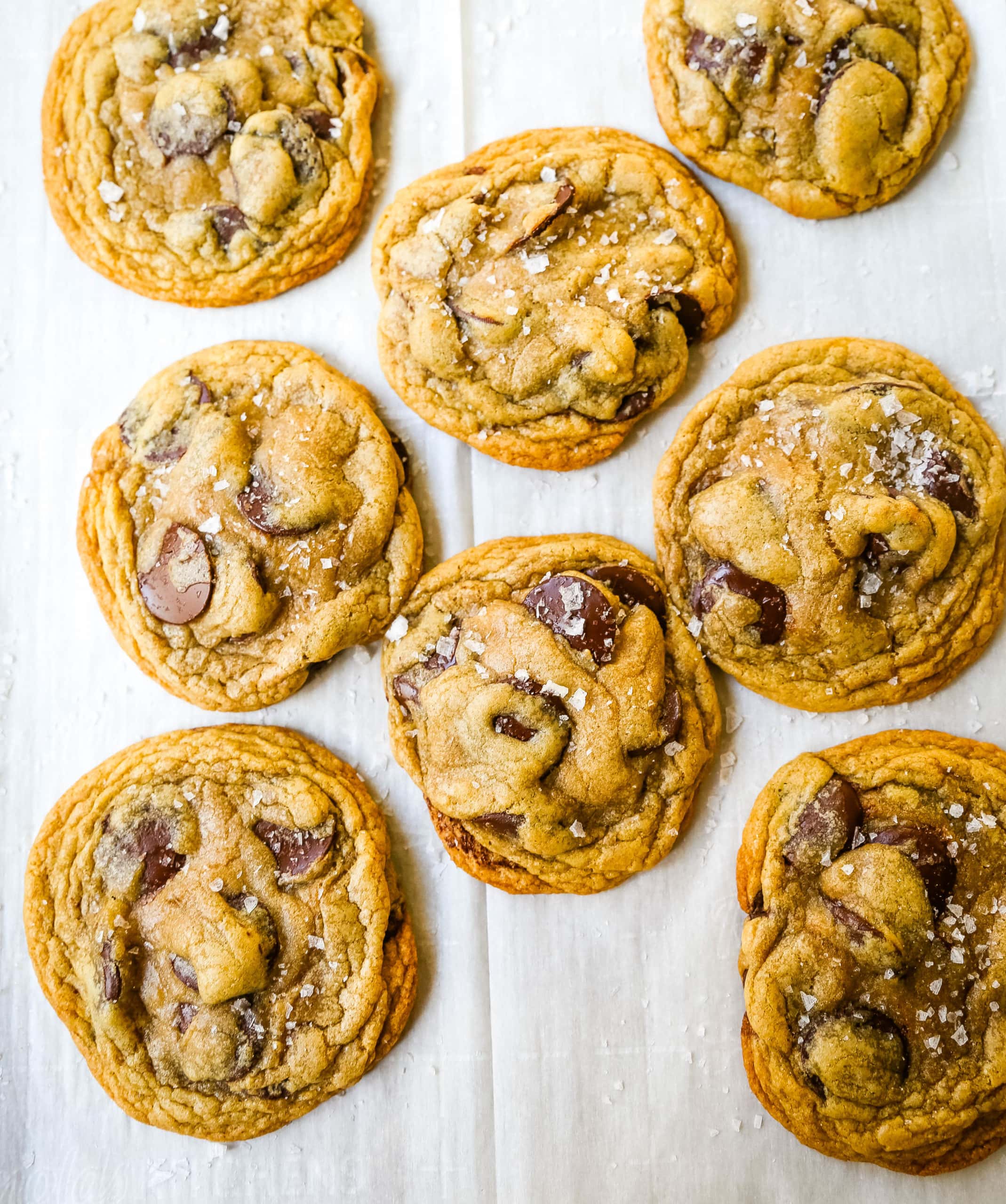 Today I am sharing with you one of my signature cookies that I have been baking up in my kitchen since 2003. When my kids were little, they would beg for cookies every single day (smart kids, I tell you). Obviously, they knew their mama's weakness and I happily obliged.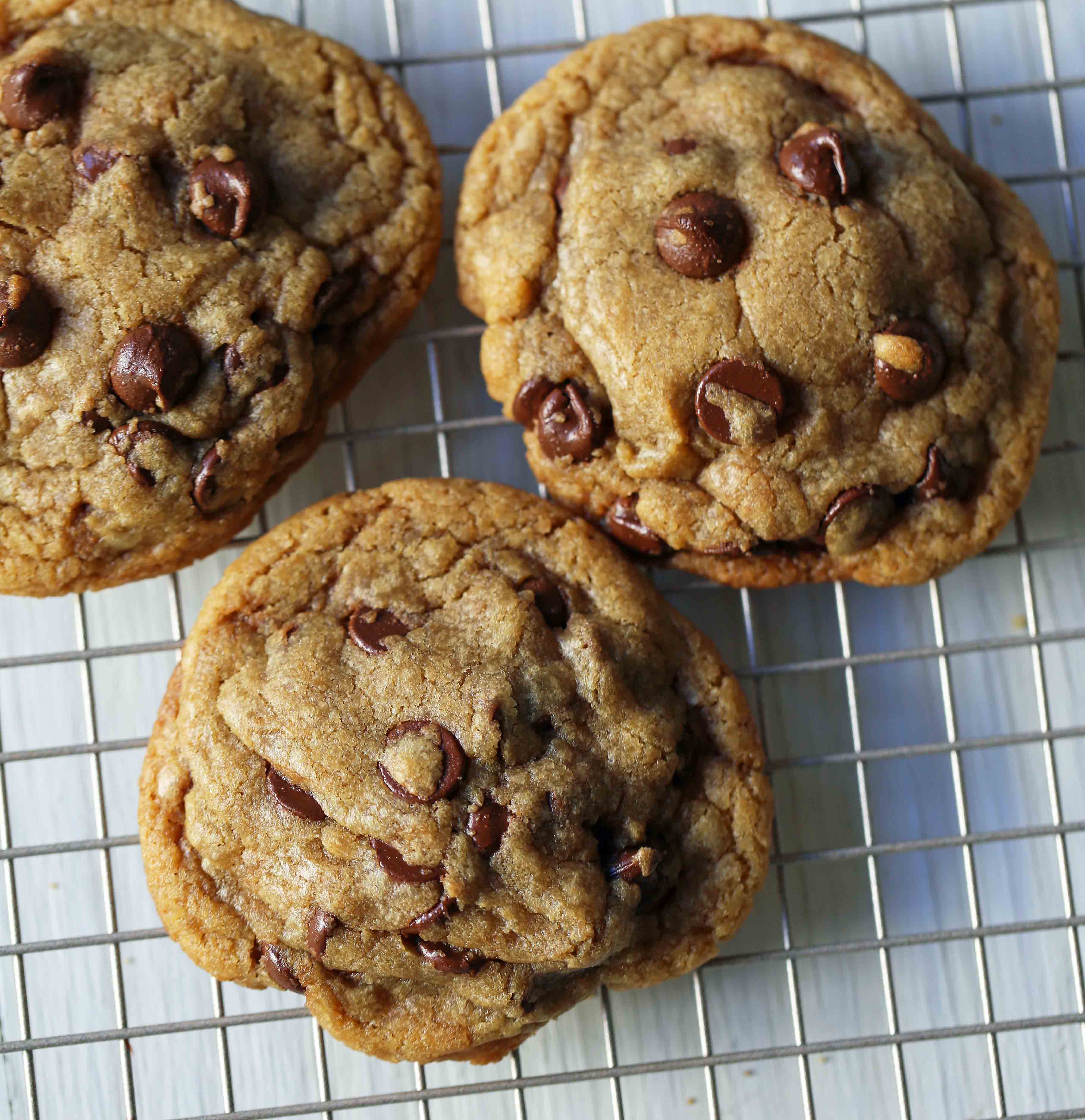 There wasn't an ingredient I wouldn't try adding to my cookies or a method that I would rule out. I wanted to try them all so I vividly remember the first time I made these saucepan chocolate chip cookies. Since I didn't own a KitchenAid or Bosch mixer, I had to get creative and that's why I tried using a saucepan.
I was blown away and to this day, I believe they are the perfect chocolate chip cookie.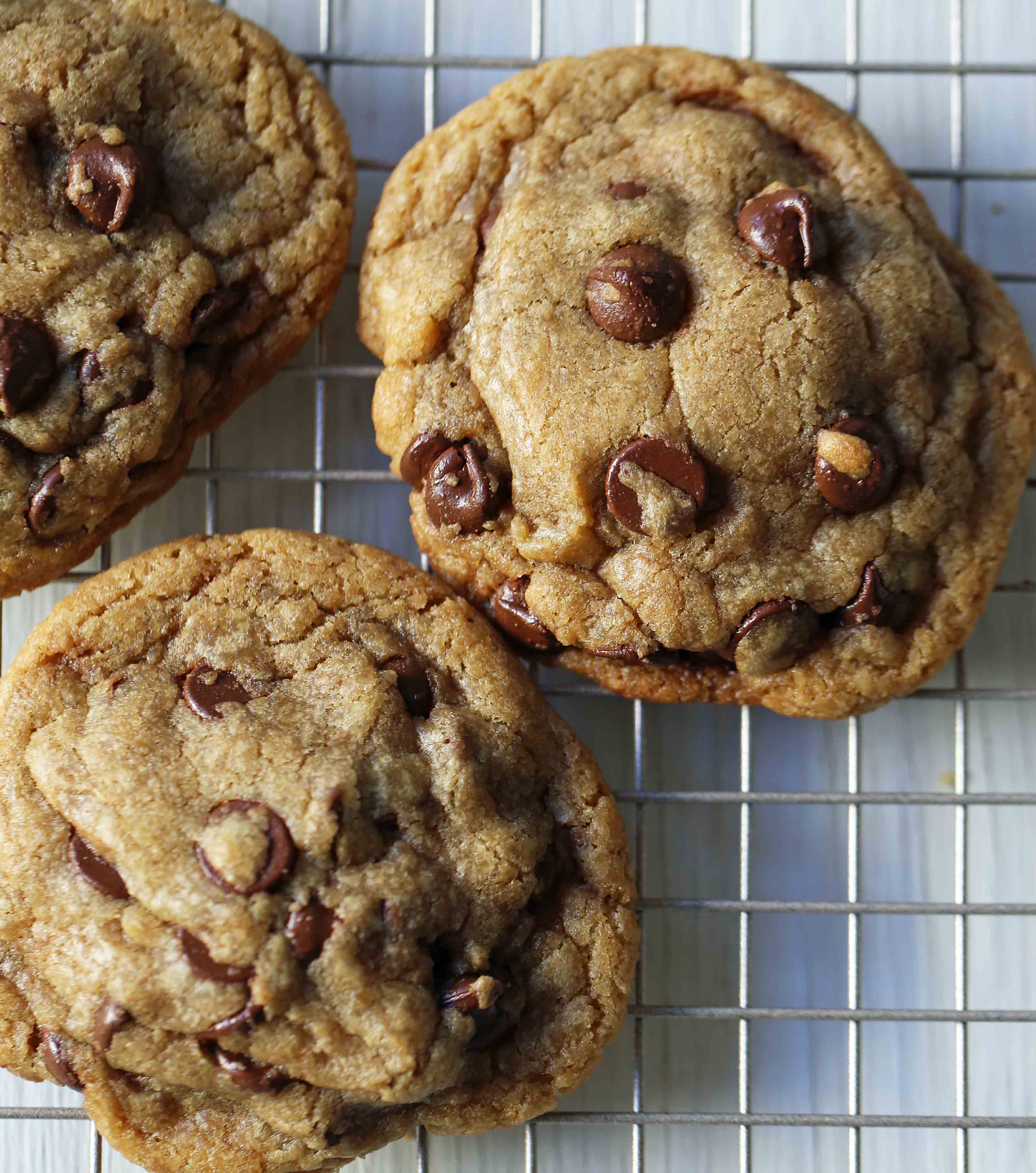 Tips and Tricks for making the Best Brown Butter Chocolate Chip Cookies:
Everything is mixed in one saucepan

. You melt the butter over low heat and that creates a toffee, caramel, browned butter flavor. No mixer required and everything is mixed together by hand. Working those arm muscles, baby!

Using Dark Brown Sugar instead of light creates a richer cookie with a chewier texture.

Adding white sugar creates those crispy edges.
Using 1 Egg + 1 Egg Yolk works magic on the texture of these cookies. Egg whites can dry out baked goods so we focus on the creamy egg yolk. #winning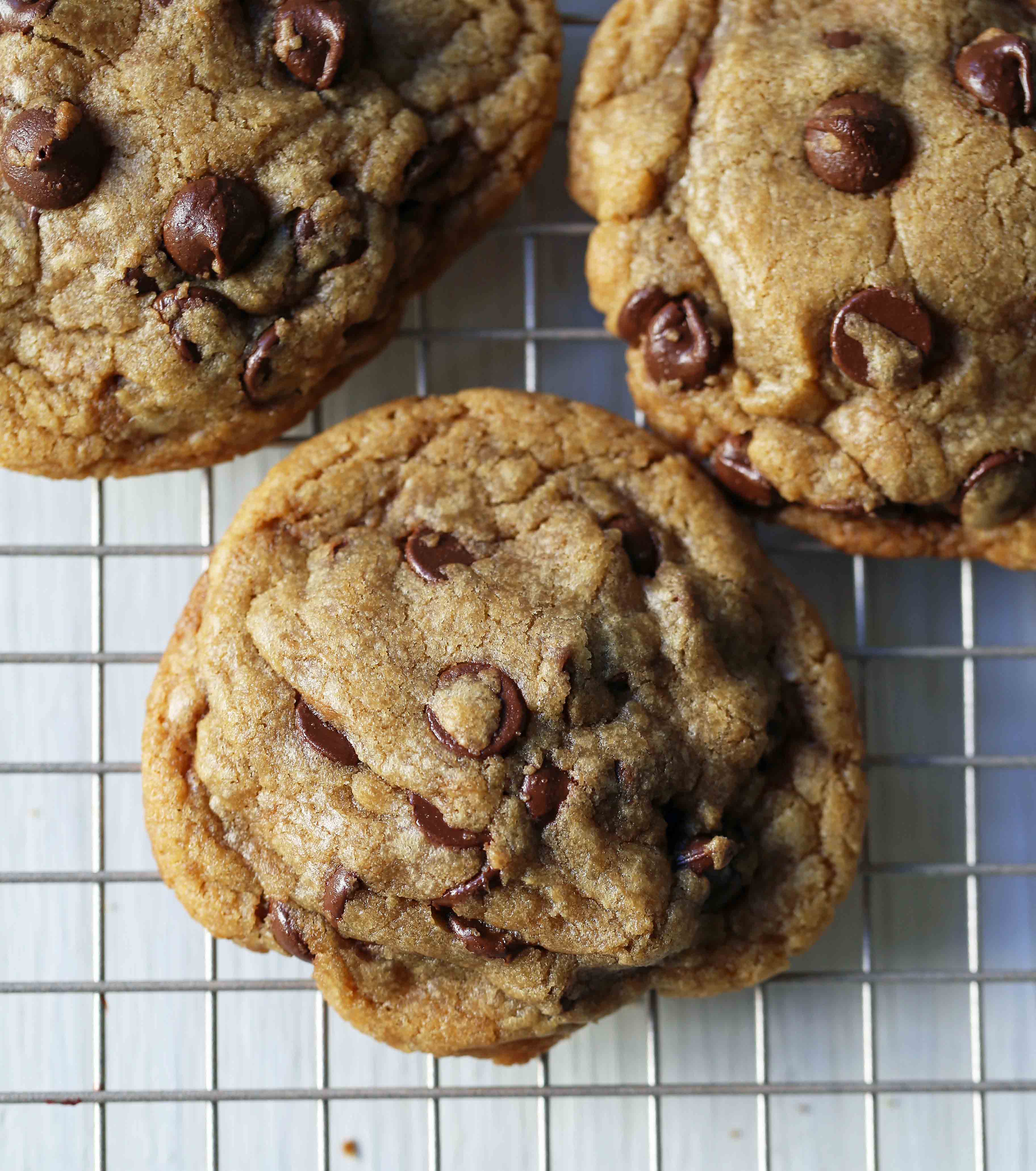 A mix of semi-sweet and milk chocolate chunks keeps you on your toes.

The semi-sweet brings a depth of chocolate flavor and the milk chocolate makes the cookie sweet and creamy. Trader Joe's makes killer chocolate bars called Pound Plus Bars and can be easily cut into chunks. It melts so beautifully in these cookies.
A touch of sea salt or fleur de sel flakes take these to another level. It's that combination of salty + sweet that keeps you coming back for more. It cuts the sweetness of the chocolate chip cookie just enough to get you hooked.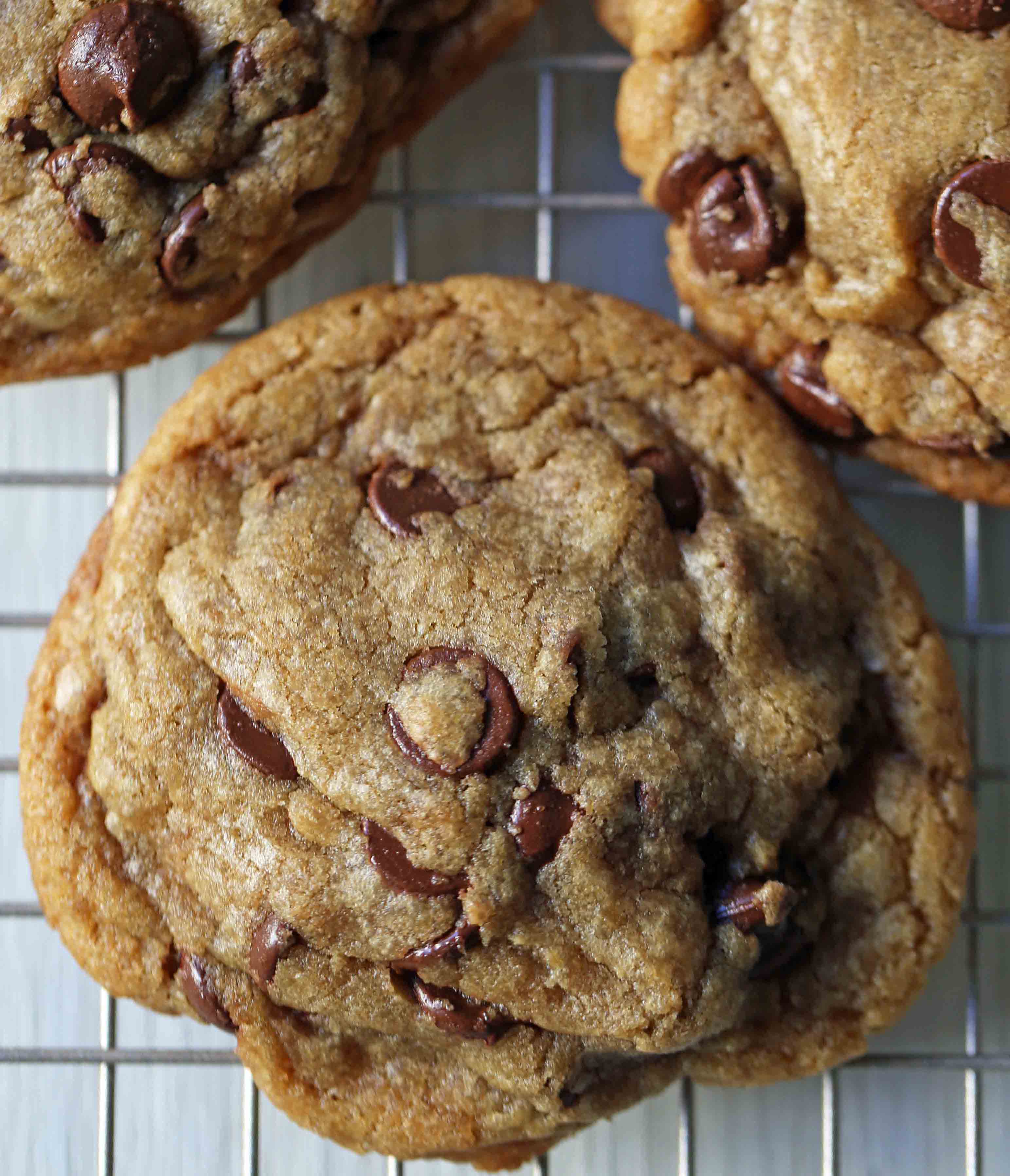 These cookies are going to knock your socks off! I am going to share all of my top secret tips for making the best saucepan chocolate chip cookies!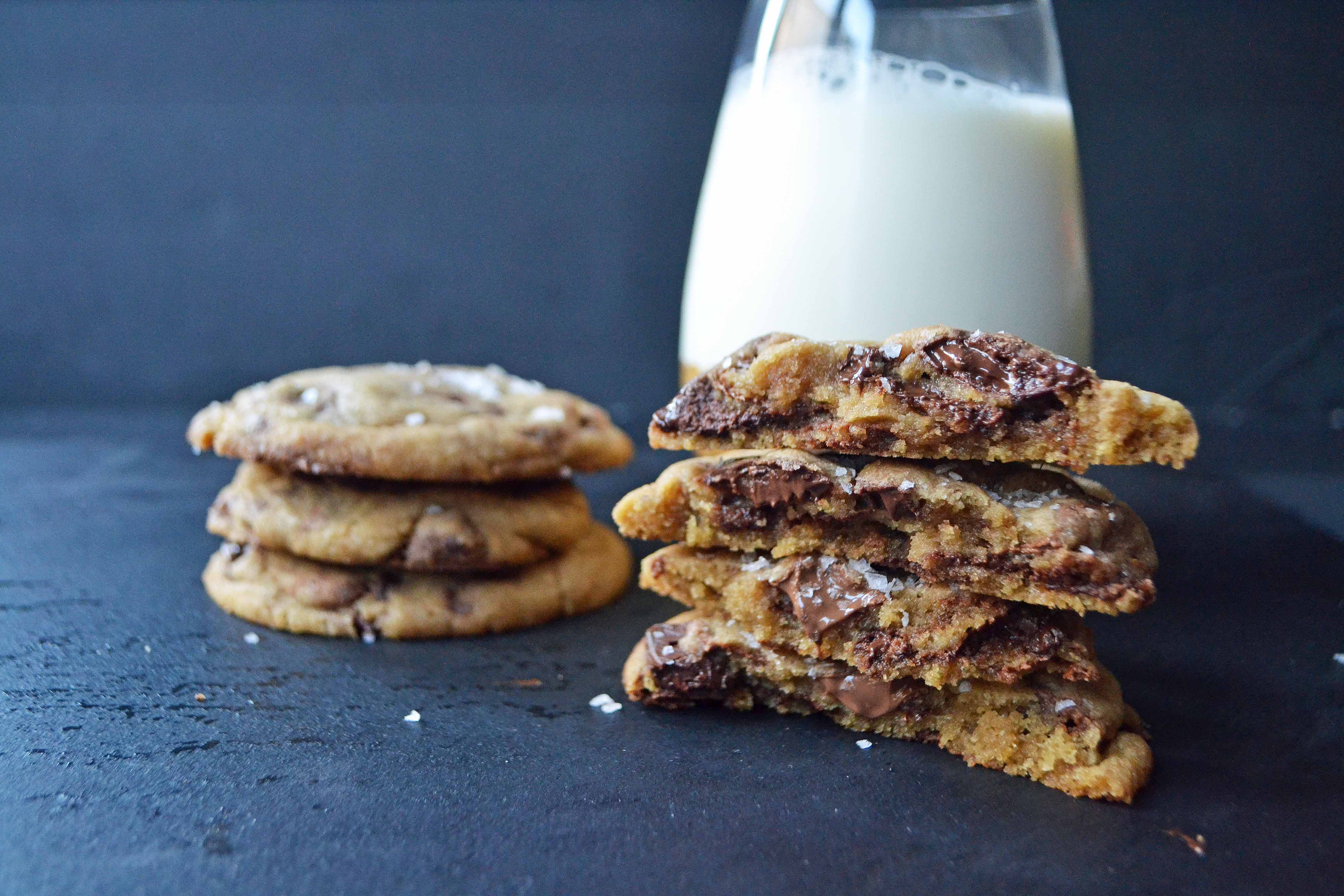 How to make Top Secret Saucepan Brown Butter Chocolate Chip Cookies:
Make sure the butter is completely melted.

It needs to be melted but don't let it boil or the liquid will start to evaporate. It's important to get the butter hot and melted before adding the sugars so they can completely dissolve.

Add the sugars while the butter is hot and stir for at least 2-3 minutes until it looks glossy and smooth.
Let the butter-sugar mixture chill

for at least 5-7 minutes in the refrigerator before adding the egg and egg yolk or you will end up with cooked eggs! No bueno.

Make sure the dough is cool enough

(by placing a clean finger into the dough to check temperature) before adding the chocolate or you will end up with brownies. 🙂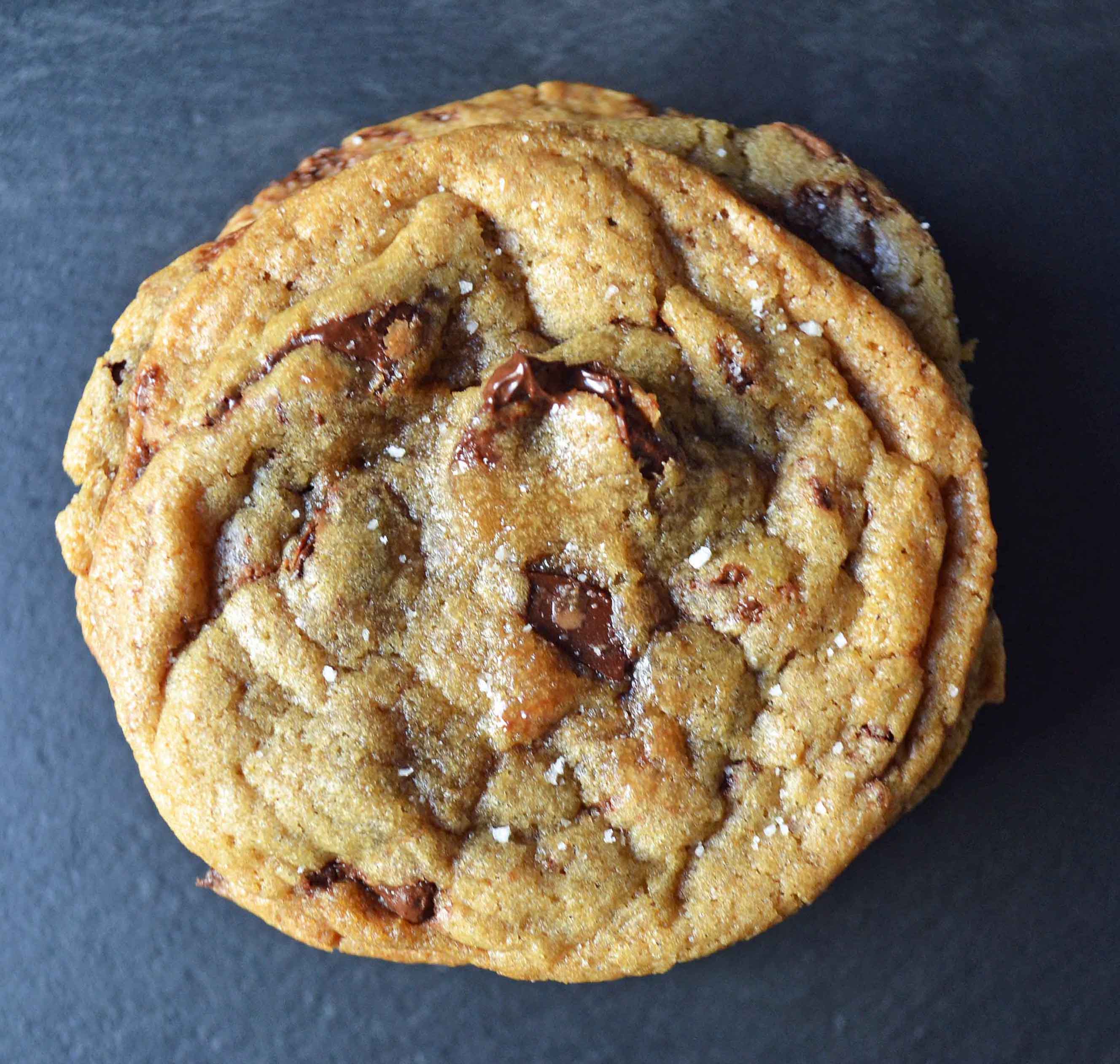 Do you know what makes a cookie even better? Chill the dough.
Why is it important to chill cookie dough?
Chilling the dough for at least 24 hours helps the ingredients to incorporate. The gluten which is developed by mixing the dough, is relaxed while the dough rests, which creates a more tender cookie. The moisture in the dough is absorbed by the dry ingredients, which helps to dissolve the sugar, and causes extra caramelization.
If you chill the dough for at least 24-36 hours, the flavors have had time to really develop and you end up with a chocolate chip cookie with a caramel, toffee flavor, a chewier texture, and crispier edges.
If you do chill the cookie dough, keep in mind that you need to wrap the cookie dough tightly so the cold air of the refrigerator doesn't dry it out. After it is done chilling, it will be slightly crumbly because much of the liquid has been incorporated. Using your hands, press the mixture firmly together and roll into balls.
Your patience will pay off in the end product.
If you can't wait and want cookies NOW, then go ahead and bake them. MJ's Top Secret Cookies will still be out of this world.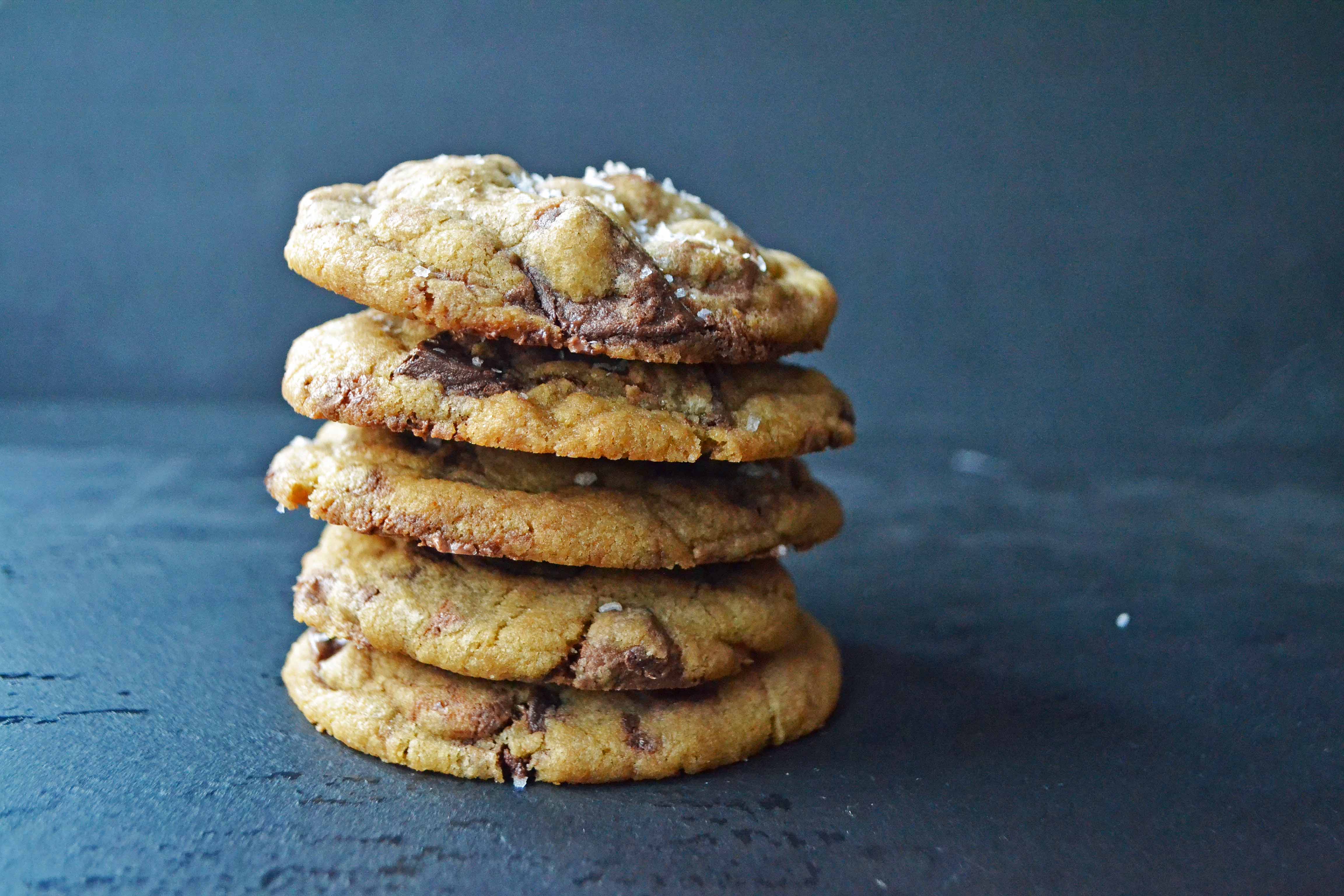 The best brown butter chocolate chip cookie recipe. A perfect saucepan chocolate chip cookie!
I have named this baked goodness the MJ's Top Secret Chocolate Chip Cookies for a number of reasons:
A. MJ is what my husband loves to call me. It's much shorter than calling me Melissa Janet.
B. It is top secret for a reason. Most cookies are made with almost the same ingredients so it's the little tweaks here and there that set them apart. These have been one of my go-to recipes for almost 14 years for a reason.
You are going to fall hook, line, and sinker for these cookies.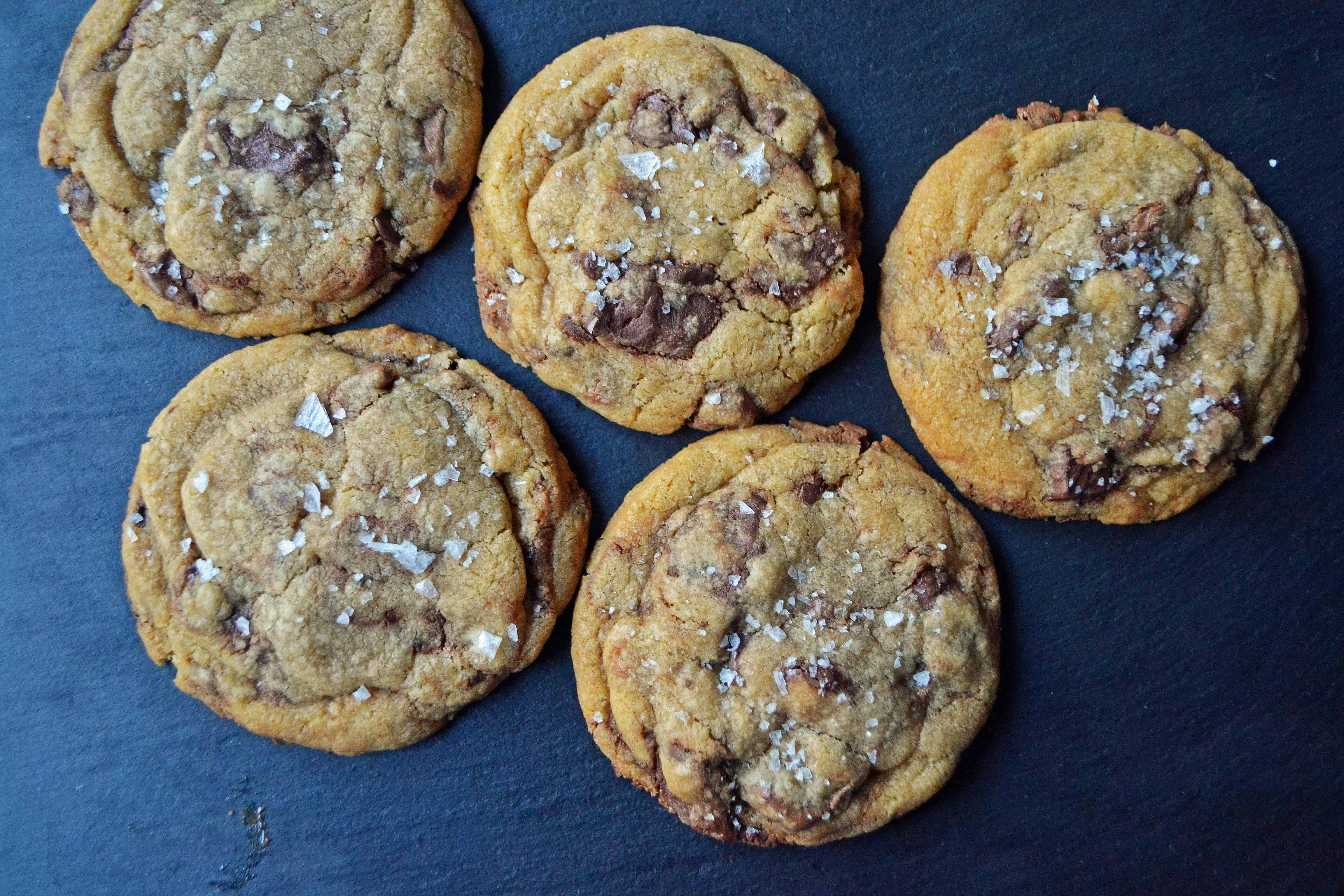 If you want a sweet and salty cookie, sprinkle with sea salt for extra flavor. I love to use salt because it cuts some of the sweetness and is such a perfect combination.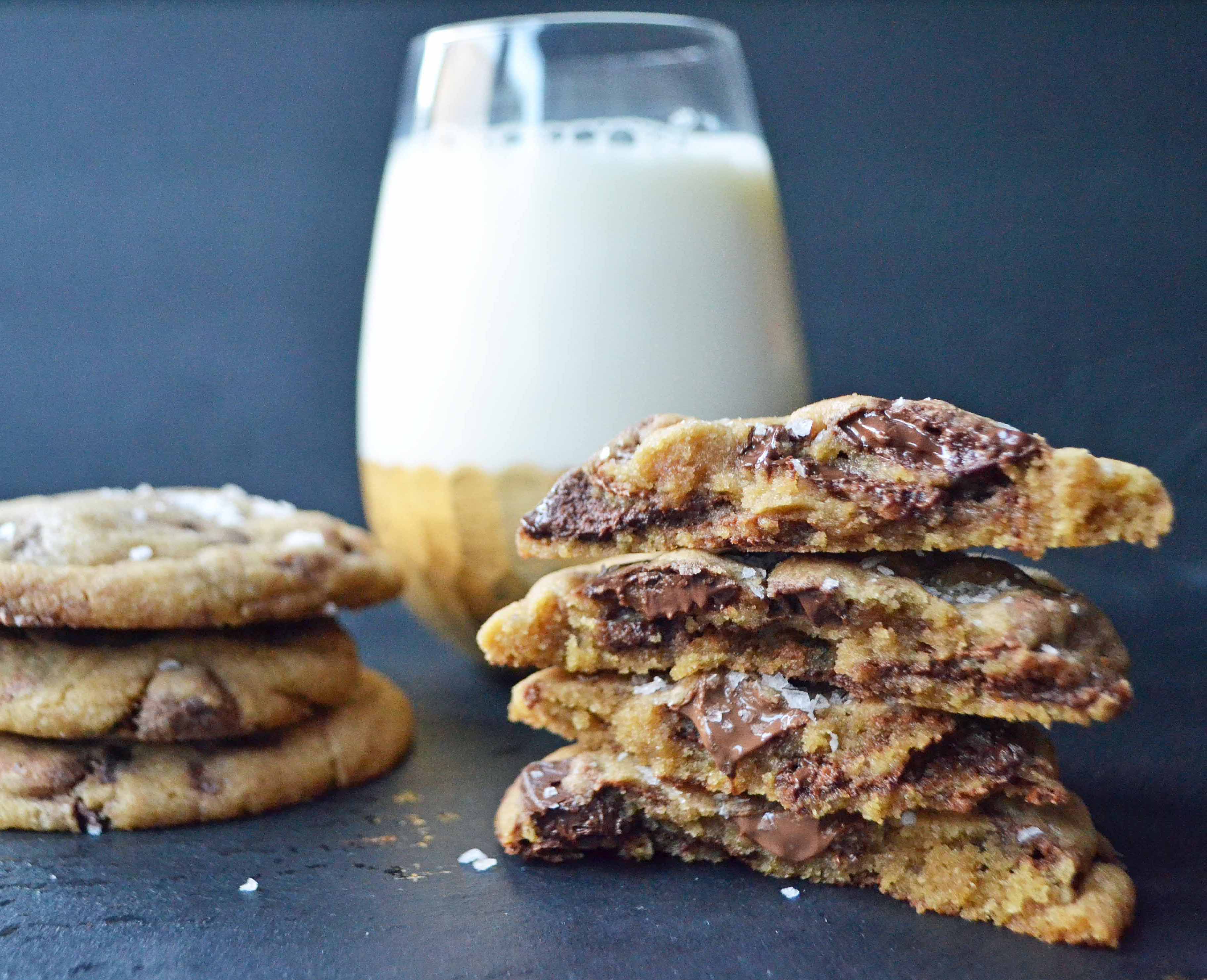 Pin on PINTEREST: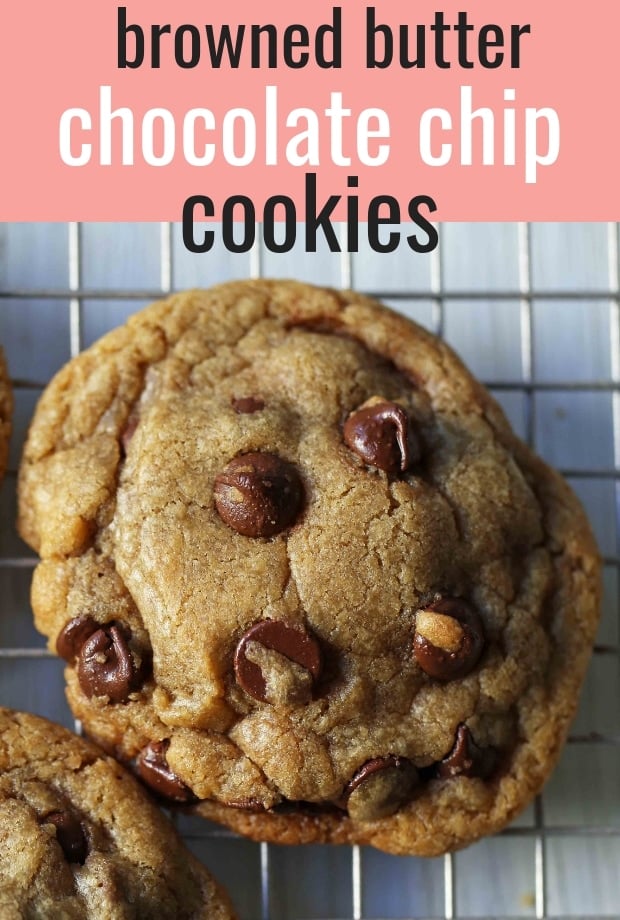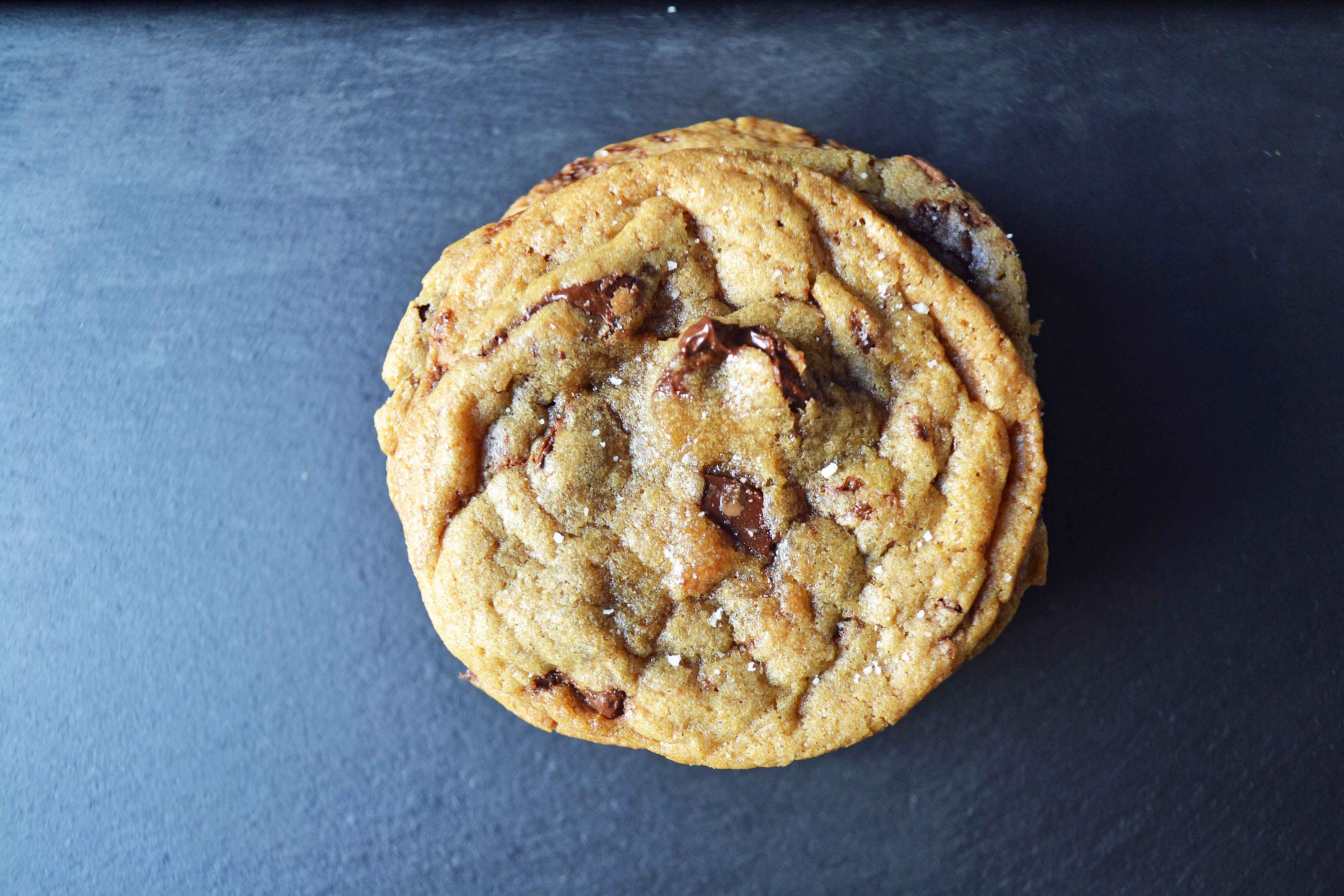 Pin on Pinterest: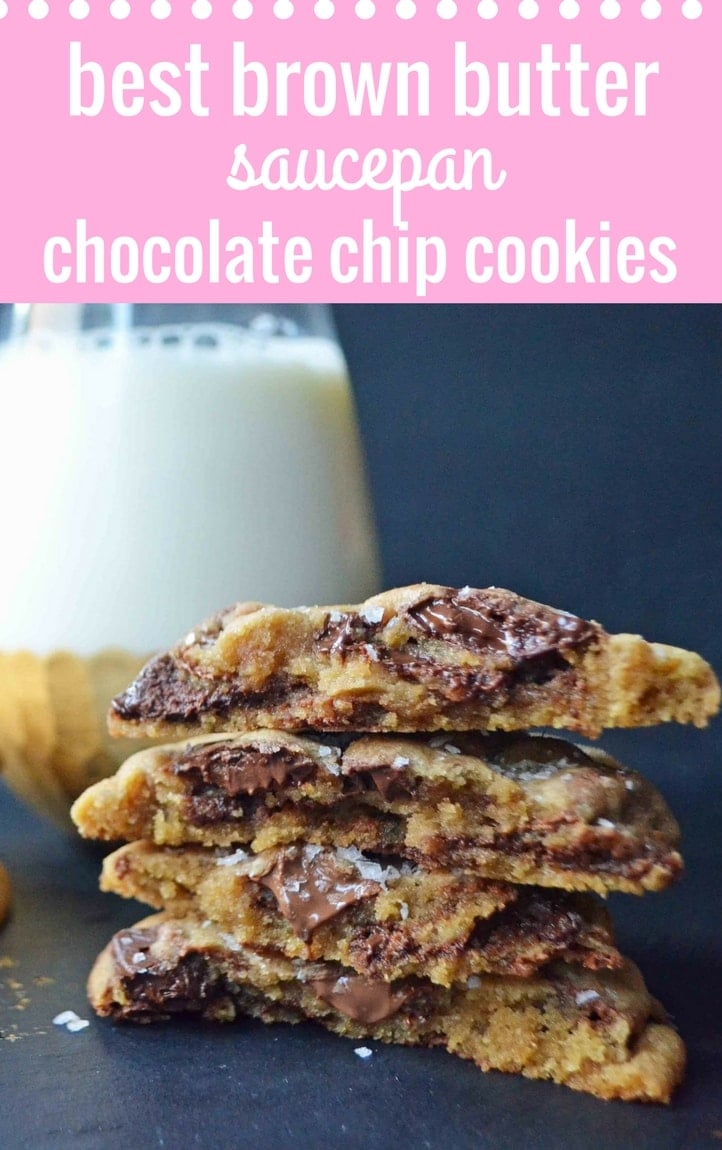 If you live in Arizona like me, we have a little monsoon weather going on which means rain in the middle of summer. In my book...Rain = Cookies so start baking MJ's Top Secret Cookies. I can't wait to hear what you think of them!
Happy Baking! xo