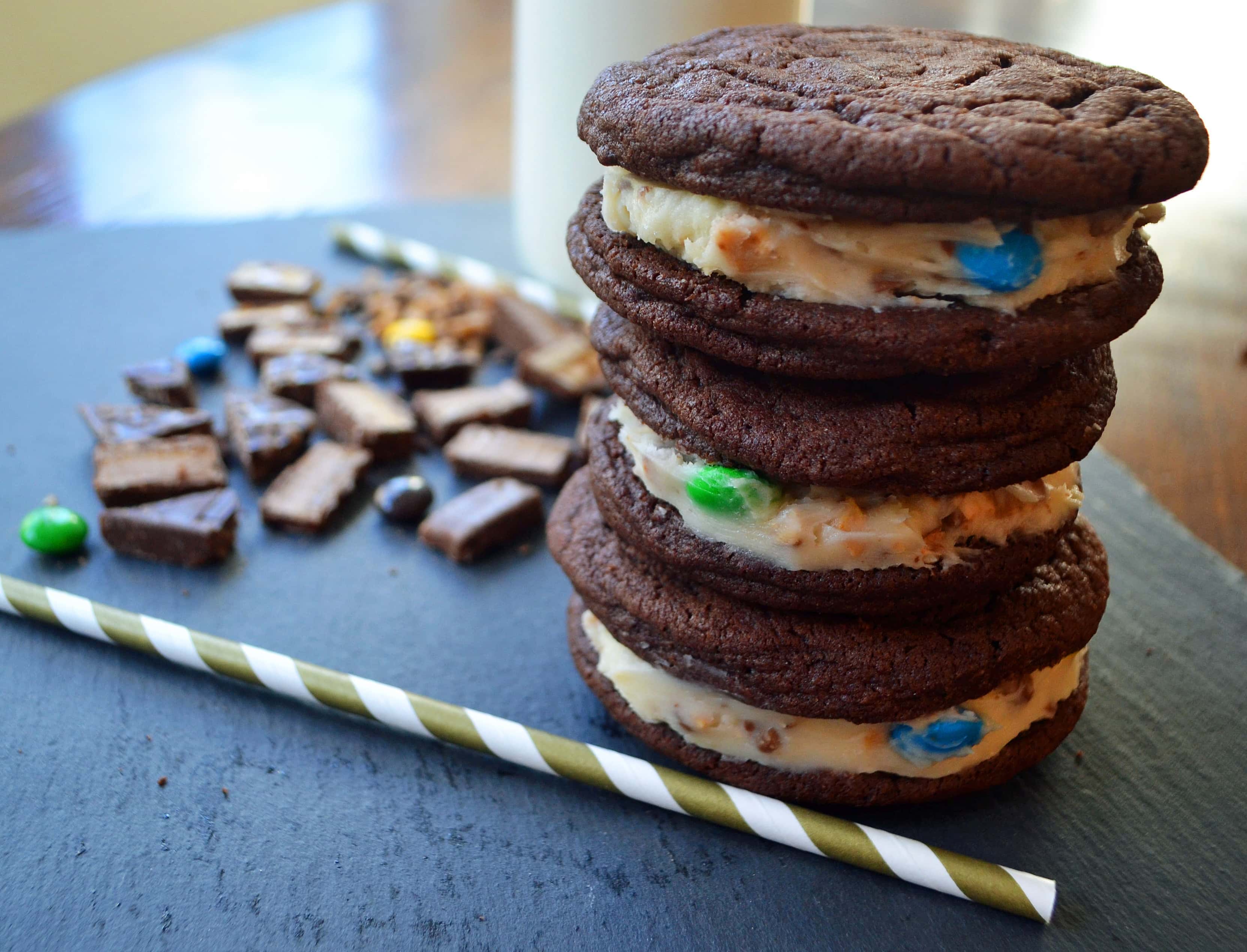 Candy Bar Stuffed OREO Cookies
It's well established my love affair for the cookie. These Oreo Stuffed Candy Monster Cookies are taking it up a notch.
I have four children which mean on Halloween they come home with mounds of candy. I get all giddy thinking about sneaking some of it after they head off to school.  I have a laser beam focus on the chocolate.  All of it. Anyone else with me?
Let's take a walk down memory lane at a time when I had three little ones and a baby on the way.  Halloween came and went and I was left with an enormous amount of chocolate.
It was Christmas goodie time and my tradition was creating a new holiday cookie each year. It started off with a homemade oreo cookie with a creamy sweet filling, which is heavenly on its own, but I felt it need something a little extra.
So, I raided my kid's candy stash and started adding all sorts of candy bars - Twix, Heath, M & M's, Snickers and Kit Kat to the cream filling. They were a hit and I couldn't keep them in my house!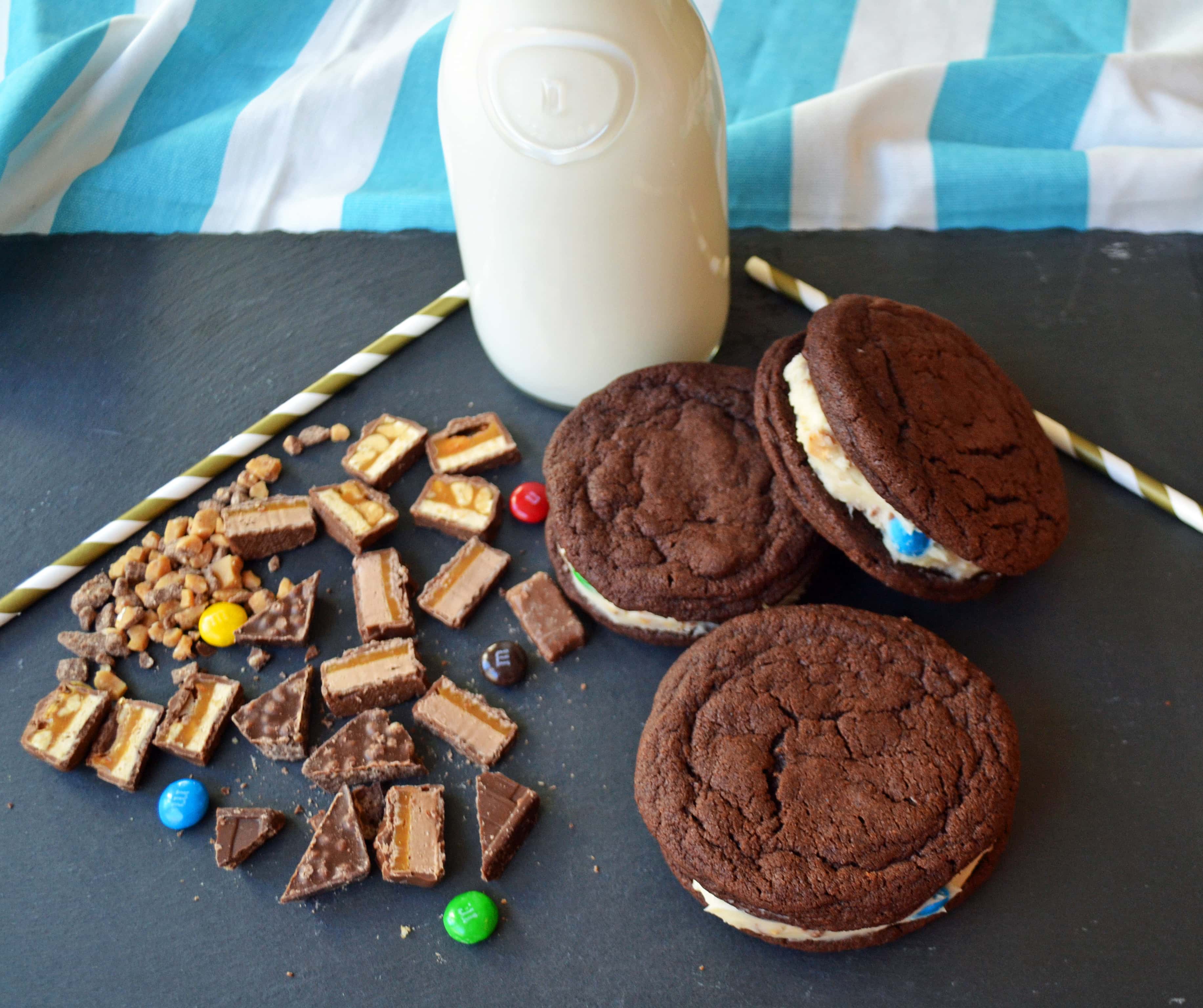 My dear friend begged me for the recipe and sooner than later, she was addicted to the Oreo Stuffed Candy Monster cookie and started making them like crazy. So much so that she kept a stash of them in her freezer at all times.
We lived on the greatest street of all time, Andre Avenue, and there were lots of kids causing some sort of ruckus on a daily basis. When my two boys filled our sandbox with hose water, flooded the backyard, then proceeded to run through the house, I beelined over to that freezer for my chocolate sanity (emotional eater, anyone?).
If I could count the number of times I sat in her garage, trading stories about our boys' shenanigans while eating these cookies, I'd be rich.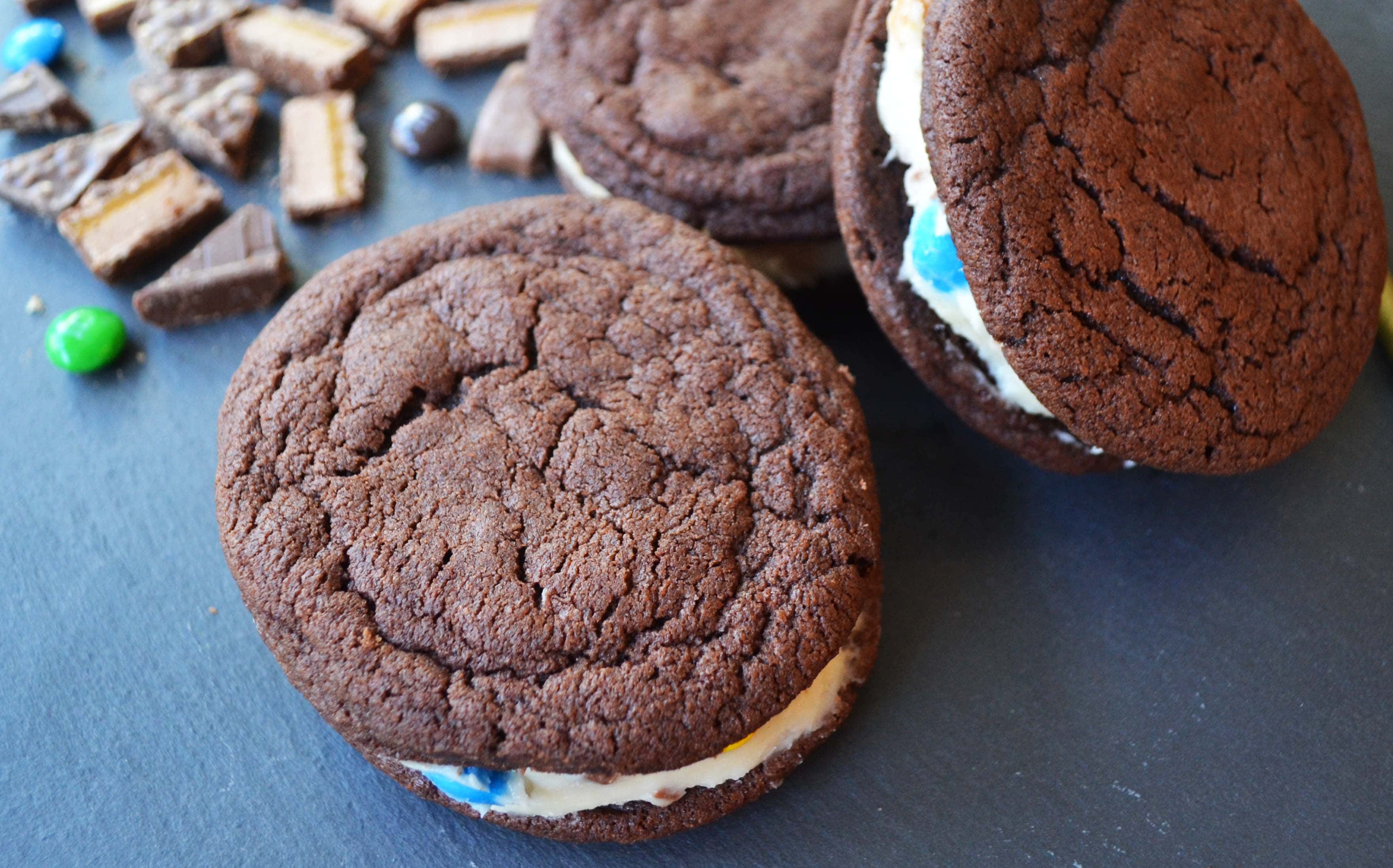 The key to these cookies is the rich chocolate cookie that can stand up to the creamy candy bar filling. Watch them like a hawk because you want them to be soft in the middle and slightly crispy on the edges when you pull them out of the oven. I love to use silicone baking sheets when baking cookies.
These Oreo Stuffed Candy Monster Cookies are filled with a sweet and tangy cream cheese frosting and can be filled with your favorite chocolate candy bars. It's a cookie and candy bar all in one! For the record....homemade oreo cookies are just plain underrated.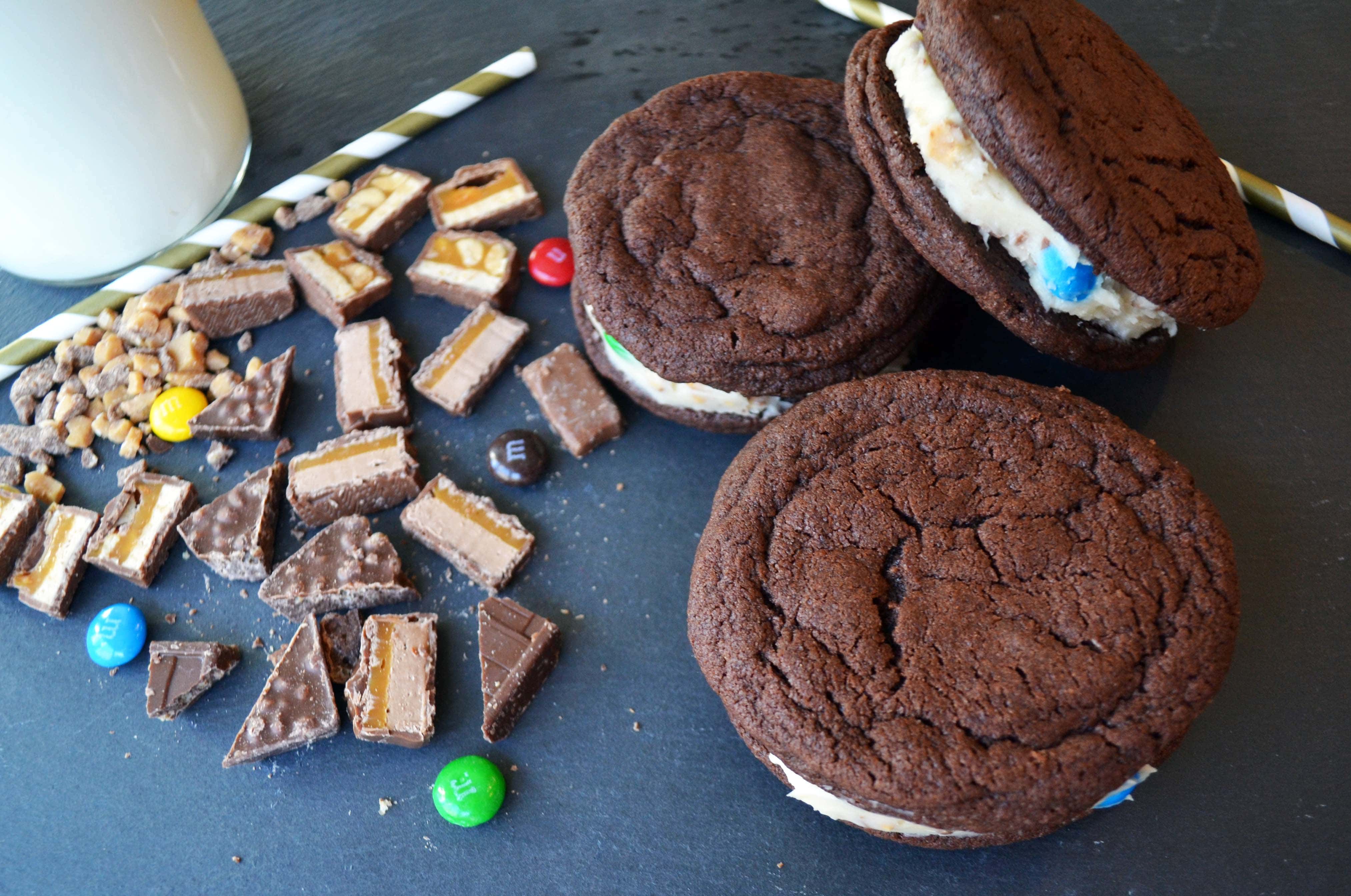 Your kids won't be mad you raided their candy lot when you present them with these cookies.  Make sure you stash a few away in the freezer for those emergency "sanity saving" Mom moments when only chocolate will do.
Happy Baking!