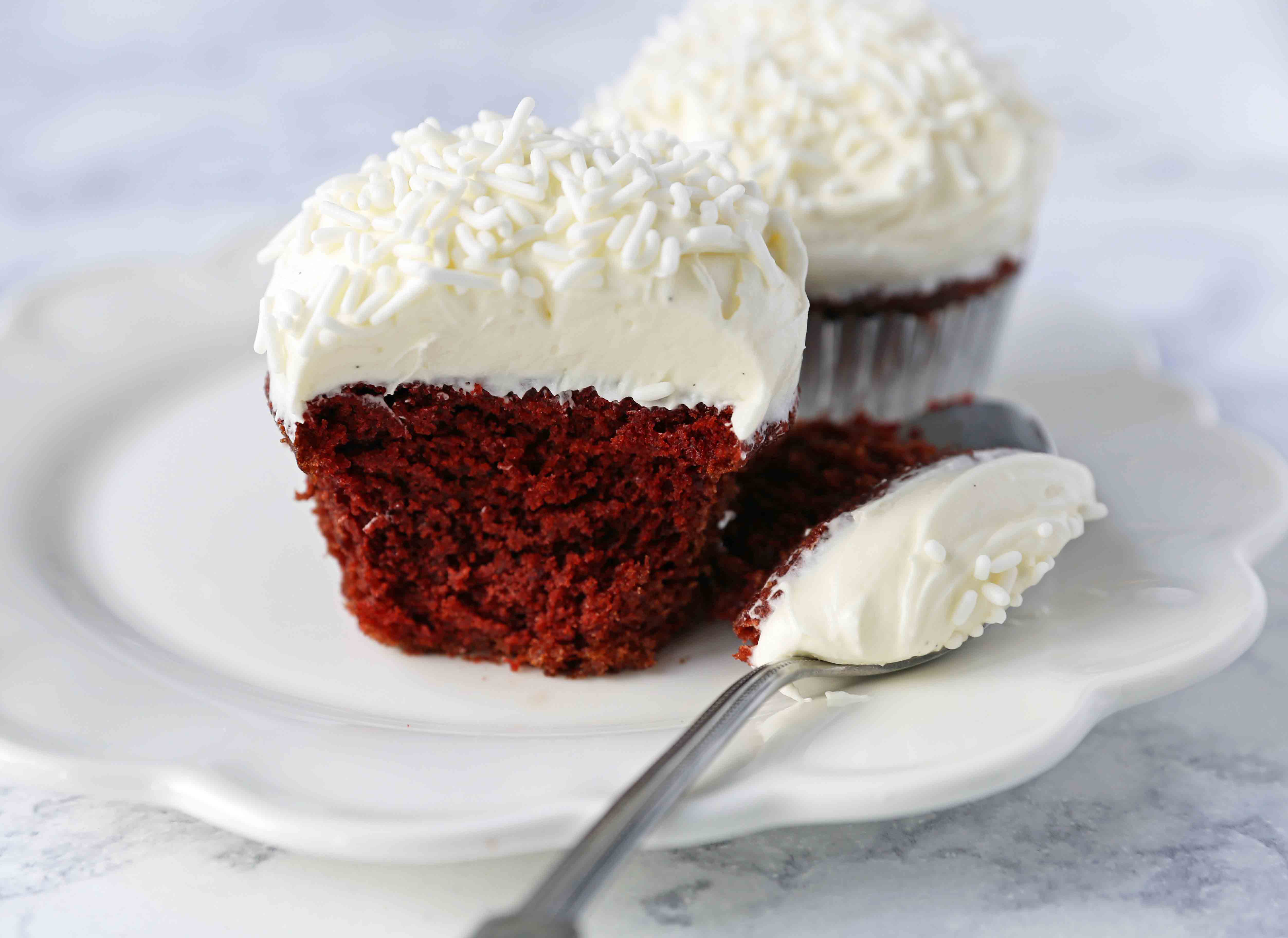 Red Velvet Cupcakes
The Best Red Velvet Cupcake Recipe with Cream Cheese Frosting. All of the tips and tricks for making perfect red velvet cupcakes every single time!
It's Christmas Eve and I am trying to sneak in one last post on Modern Honey and it has to be perfect red velvet cupcakes. This is such a classic Southern recipe that is crazy popular!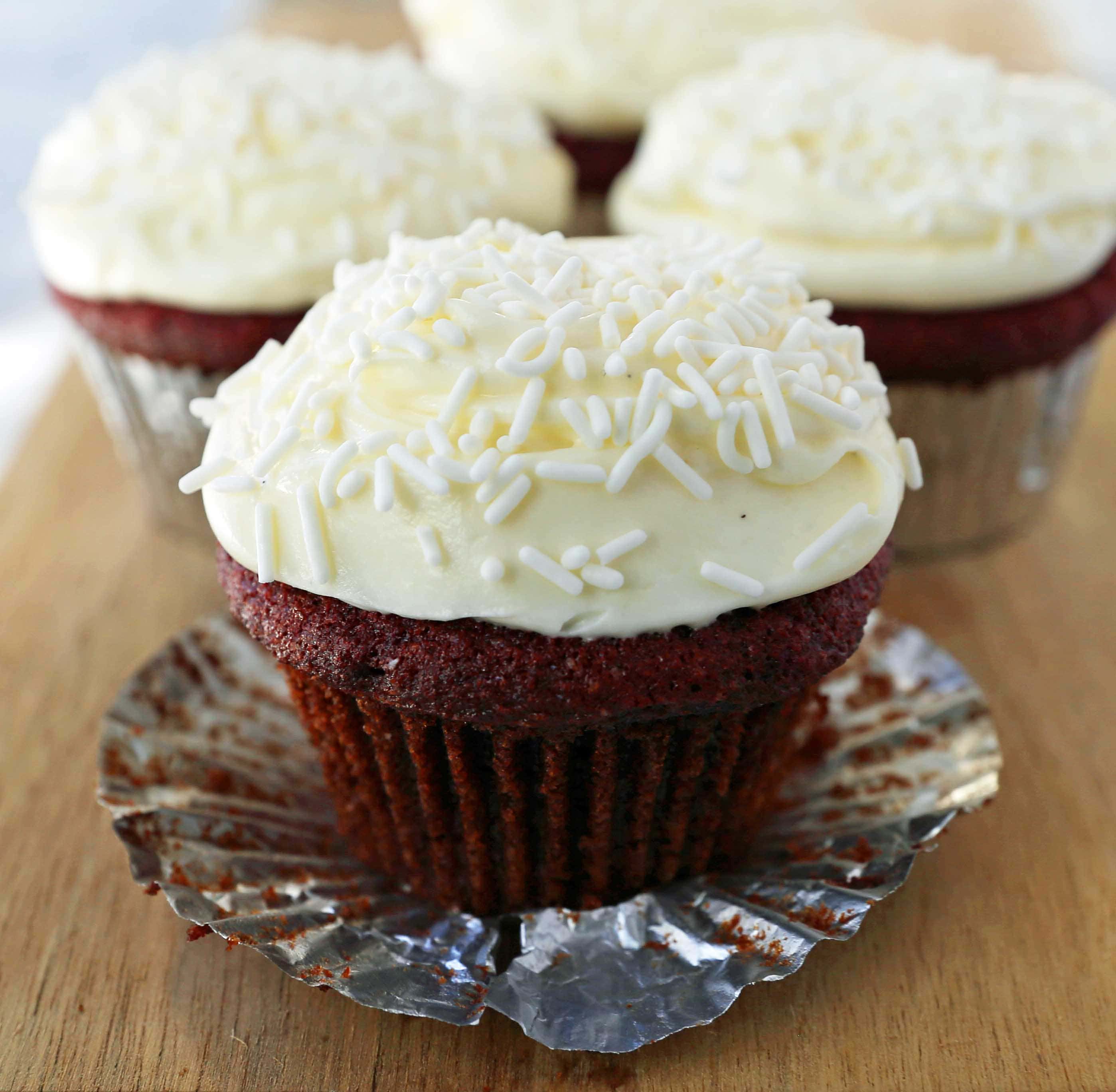 I have shared my Red Velvet Cake Recipe and it has actually climbed to be one of the most popular recipes on Modern Honey.  I tested and re-tested so many red velvet cake recipes to ultimately create this recipe! I went up a pants size just for you! So much cake! But it was well worth it because now we have a killer red velvet cupcake recipe that everyone will love!
The key with red velvet cupcakes is to have a touch of chocolate flavor. It needs to be enough to notice it but not enough to make it taste like a full-blown chocolate cake.  I found the sweet spot by using 3 Tablespoons of cocoa powder.
I also found that a combination of butter and oil makes the moistest, most tender, and flavorful cake.  Butter adds the flavor and the oil makes it extra moist.
Buttermilk is such a game changer in baked goods! I love to have it in my arsenal (aka my refrigerator) at all times.  The beauty of it is that it is low in fat but does similar things in baking as heavy cream.  It is one of my favorite ingredients to use in my cakes.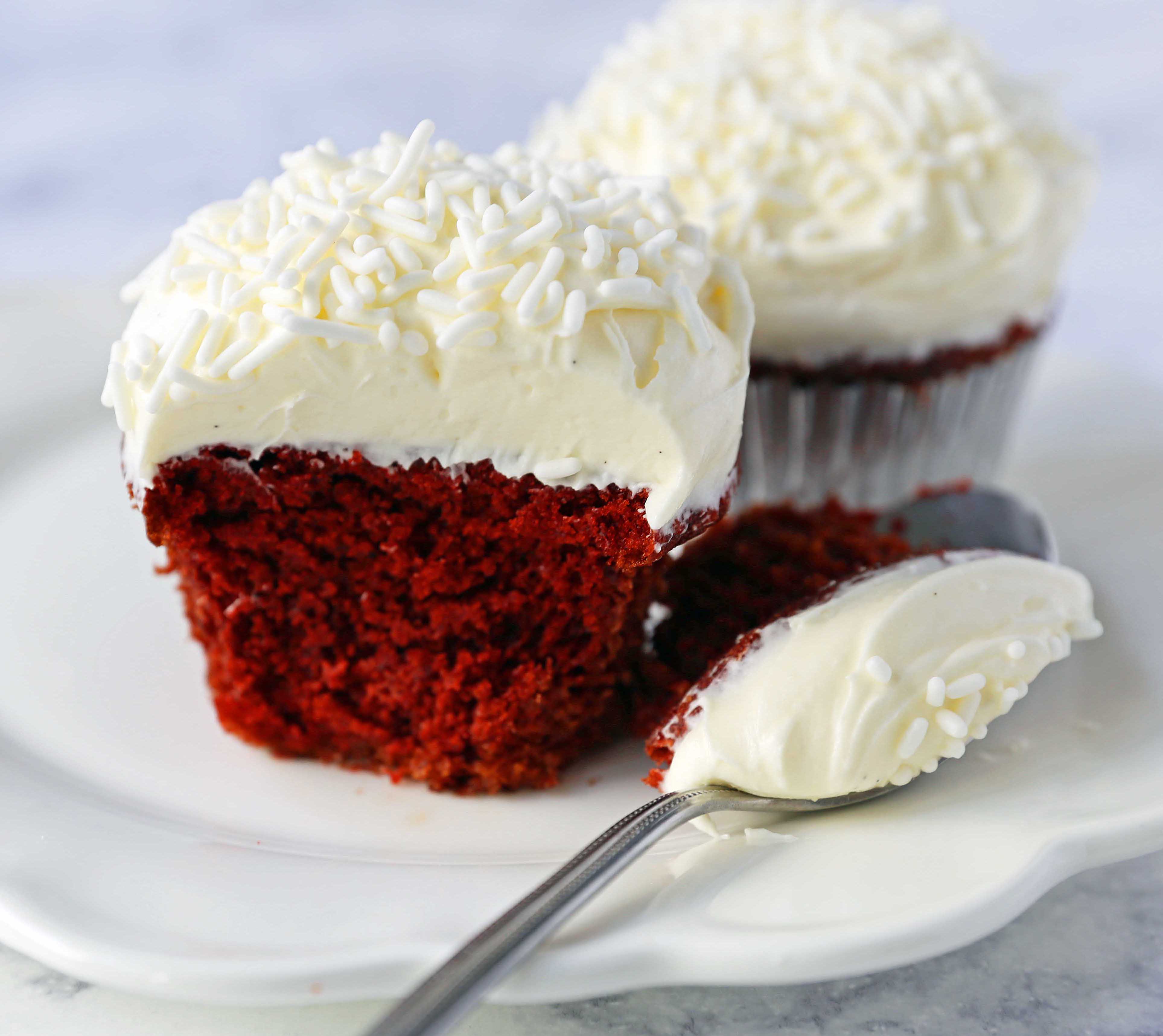 How to make the Best Red Velvet Cupcakes:
 Start by mixing the dry ingredients together.  This is an important step to make sure to get all of the clumps out so give it a good stir.
In another bowl, whisk together the buttermilk, vinegar, and red food coloring.
Beat the butter and sugar together for 4 minutes, or until light and fluffy. Scrape the sides of the bowl and add the oil and cream for 2 more minutes.  Add the eggs one at a time and beat for 2 minutes longer.
Add ½ of the dry ingredients and ½ of the buttermilk mixture, mixing after each addition until it is all added.
Drop the batter into cupcake liners and bake until a toothpick placed in the center comes out clean. Don't OVERBAKE. No dry cupcakes here!
Make a cream cheese frosting by whipping together butter, cream cheese, powdered sugar, and vanilla. Make sure the cream cheese is softened so it easily combines.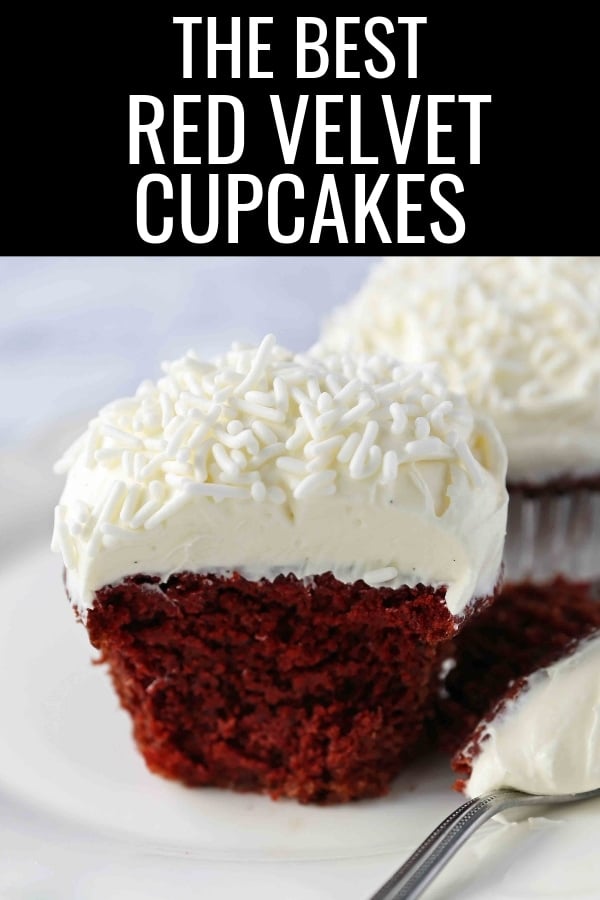 Here are my favorite cupcake baking tools -- 12-cup cupcake pan, rainbow cupcake liners, and a stainless steel cake tester.
I love to hear from you! If you make this recipe, please be sure to leave a comment and give this recipe a rating. If you make any of my recipes, tag me on Instagram @modern_honey so I can see your creations. It's one of my favorite things seeing you make these recipes in your own kitchen. Sign up for my newsletter below so you never miss a recipe. Thank you for following along! I truly do have the greatest readers. FOLLOW ME ON:   INSTAGRAM --- FACEBOOK --- PINTEREST
I hope you love these homemade red velvet cupcakes with cream cheese frosting! Happy Baking, my friends!