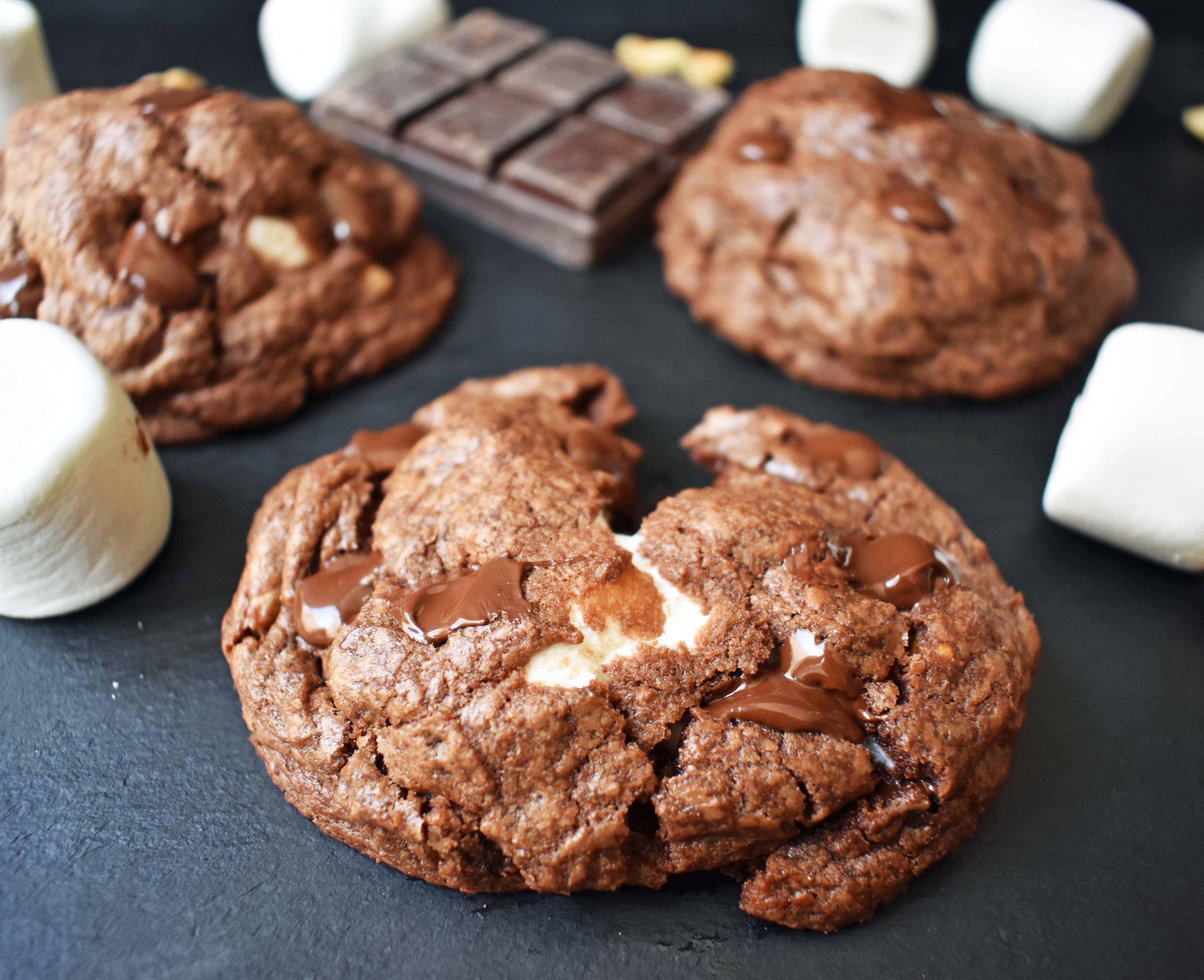 I was one poor college student.
I even bounced a check for an 89 cent bagel. Pathetic, I know. My family still loves to tease me about the most expensive bagel in the world. I would go to the bookstore where they sold the best homemade chocolate fudge. I would save up my pennies in order to buy a small piece of rocky road fudge and would savor every single bite! To this day when I visit my college town, I always order the fudge.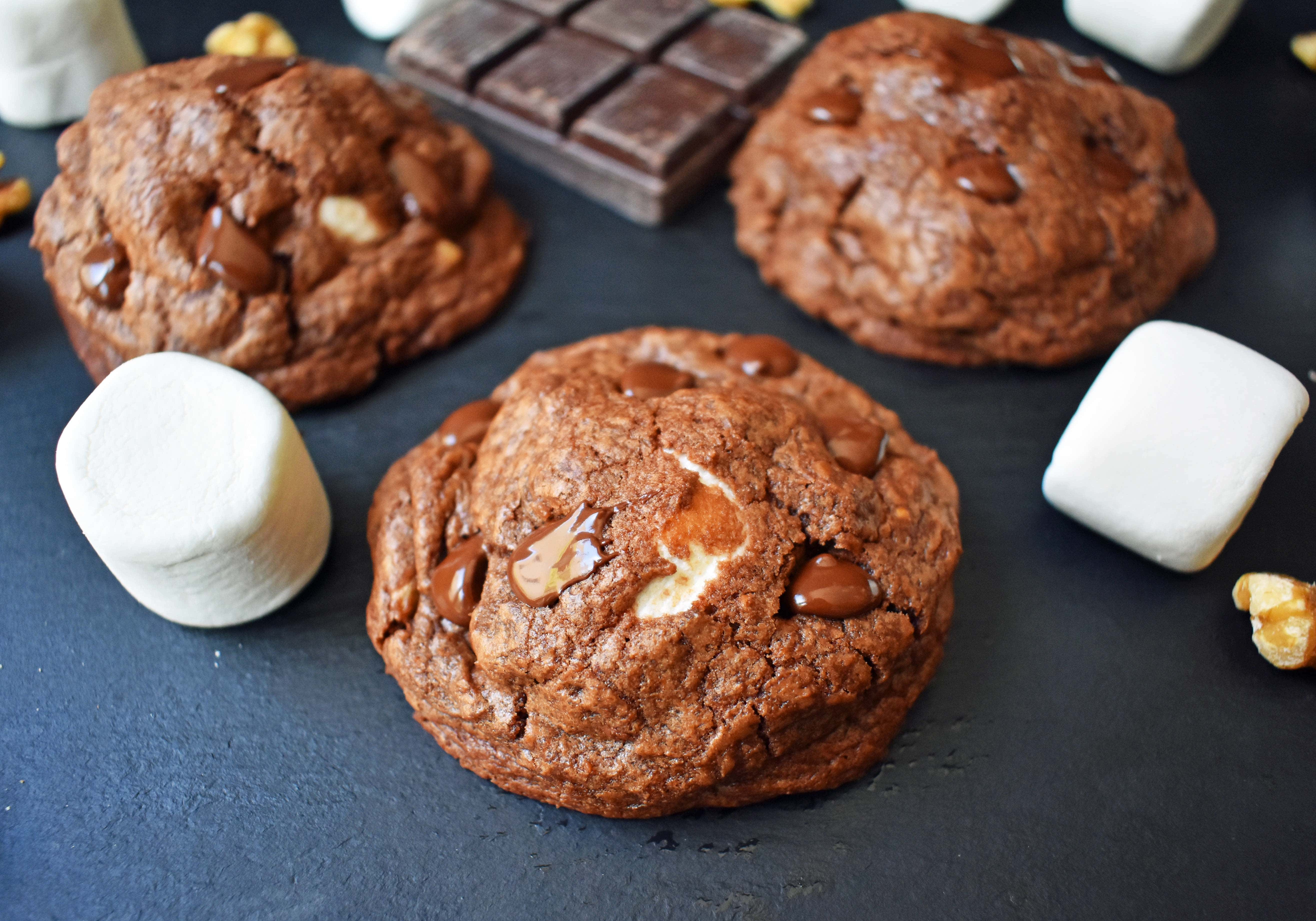 So let's combine two of the best desserts -- cookies and fudge into one.
These Rocky Road Fudge Cookies are made with a rich chocolate cookie dough studded with semi-sweet chocolate chips, melted marshmallow, and walnuts. These heavenly cookies literally melt in your mouth!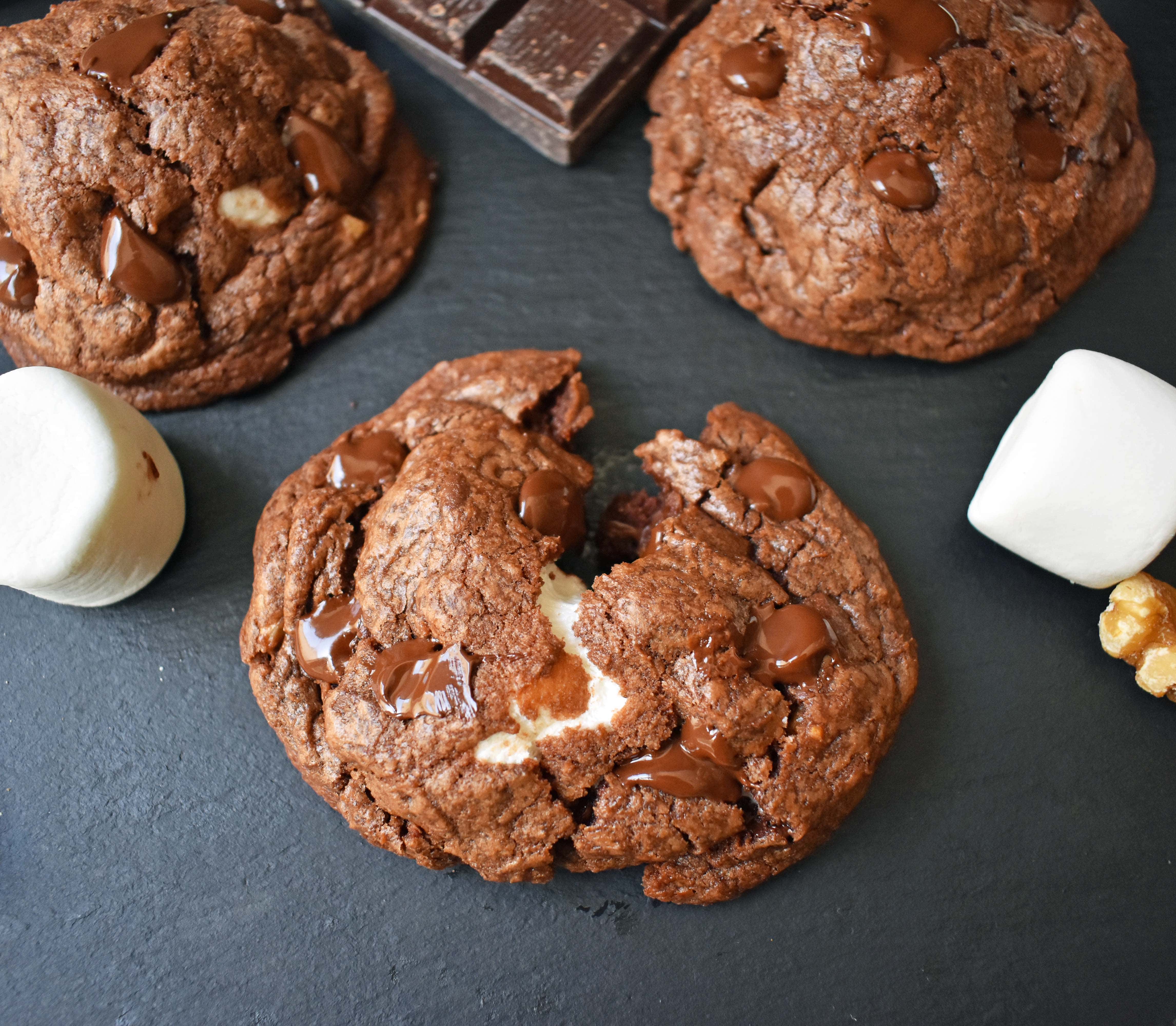 You can make these Rocky Road cookies one of two ways -- add mini marshmallows to the dough or wrap each cookie around a large marshmallow. Most people have found better success with just using mini marshmallows.
If you use large marshmallows, the key is to wrap the double chocolate cookie dough around a large marshmallow, completely covering it. When baked, the marshmallow gets soft and melty in the middle. It is imperative to make the chocolate cookie dough balls large enough to wrap around the marshmallow. You want to ensure that the marshmallow is completely covered.
The walnuts provide a perfect balance to compliment the sweetness of the rocky road fudge cookie. If you aren't a nut lover, leave them out. You will be left with a ooey, gooey chocolate marshmallow cookie that will rock your world.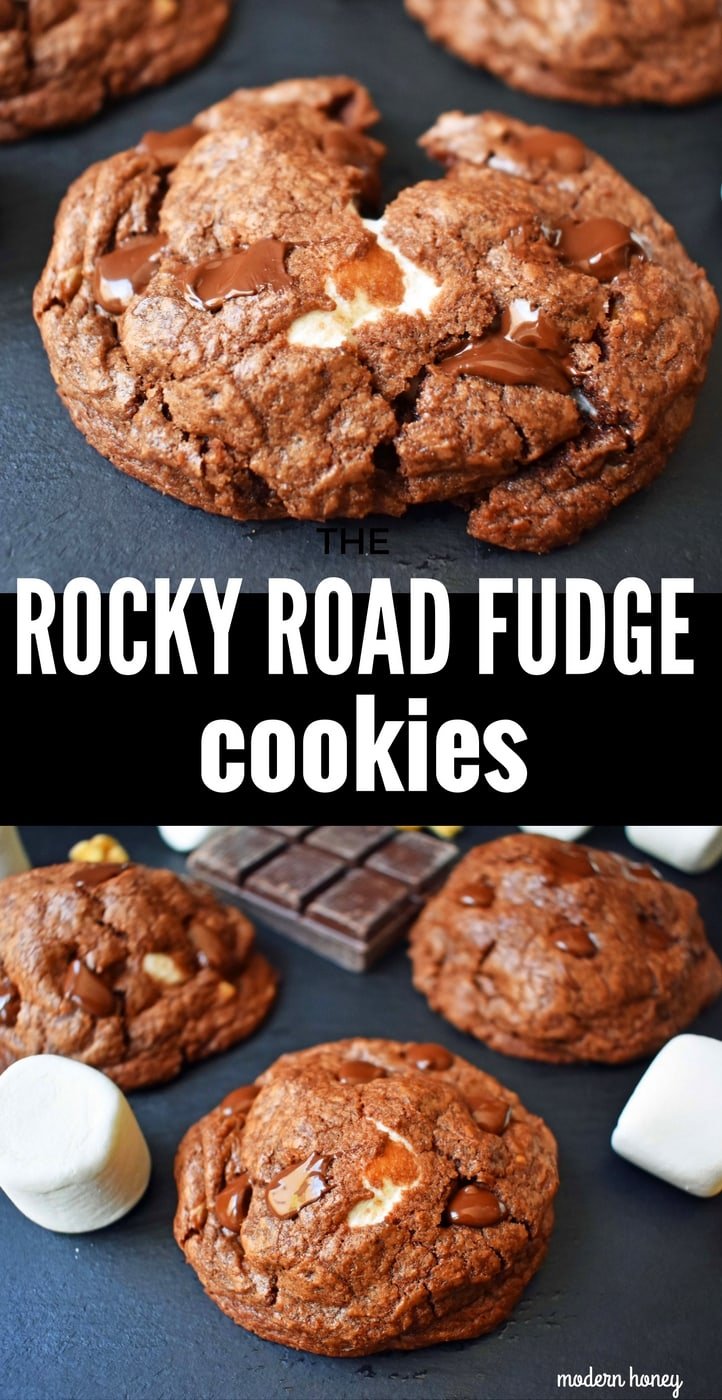 These Rocky Road Fudge Cookies are one of my favorites cookies I have ever made as the melted marshmallow in the middle puts them over the top! Happy Baking, my friends! xo