Skinny Chicken Parmesan
A healthier, lower fat version of chicken parmesan. Non-breaded chicken in a robust tomato sauce with creamy mozzarella cheese. A simple, easy, flavorful chicken dish!
Chicken Parmesan is famous for its crispy fried breading, robust tomato sauce, and creamy cheese. Even though it's sinfully delicious, a traditional chicken parmesan recipe is not usually the healthiest food in the world.  The flavors are excellent but the breading just makes the calories and fat skyrocket.
So years ago,  I needed a quick and easy dinner that wasn't going to take much preparation but was brimming with flavor. Hence, the Skinny Sister Chicken Parmesan was born.
So many people are eating more gluten-free these days and here's a dinner that fills the bill.  We say goodbye to the fried breading without skimping on taste. Here's your gluten-free alternative to Chicken Parmesan. Say hello to gluten-free chicken parmesan!
To make this lean chicken parmesan, you start by sauteing chicken tenderloins in extra virgin olive oil, add a jar of high-quality marinara sauce, and top with fresh mozzarella cheese and basil.  Dinner is done in less than 20 minutes. That has to make some Moms out there really happy. We all want quick, nutritious meals that are still rich and savory.
We serve Skinny Chicken Parmesan with grated zucchini that's been sautéed in a dash of olive oil and seasoned with salt and pepper. My kids love to sprinkle on a little mozzarella cheese to take it up a notch.
I love to hear from you! If you make this recipe, please be sure to leave a comment and give this recipe a rating. If you make any of my recipes, tag me on Instagram @modern_honey so I can see your creations. Also, be sure to tag your photo using the hashtag #modernhoney. It's one of my favorite things seeing you make these recipes in your own kitchen. Thank you for following along! I truly do have the greatest readers.
FOLLOW ME ON:   INSTAGRAM --- FACEBOOK --- PINTEREST
Pin on Pinterest: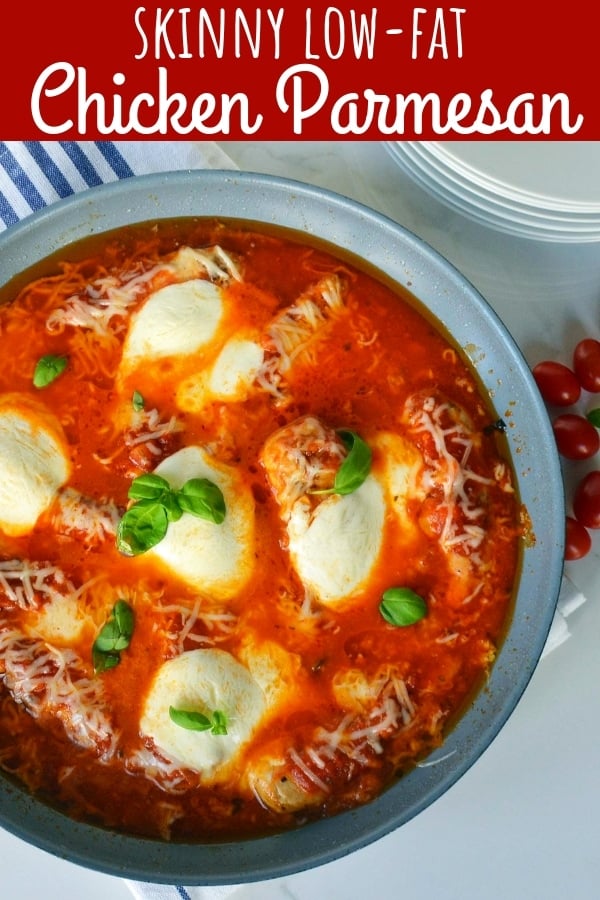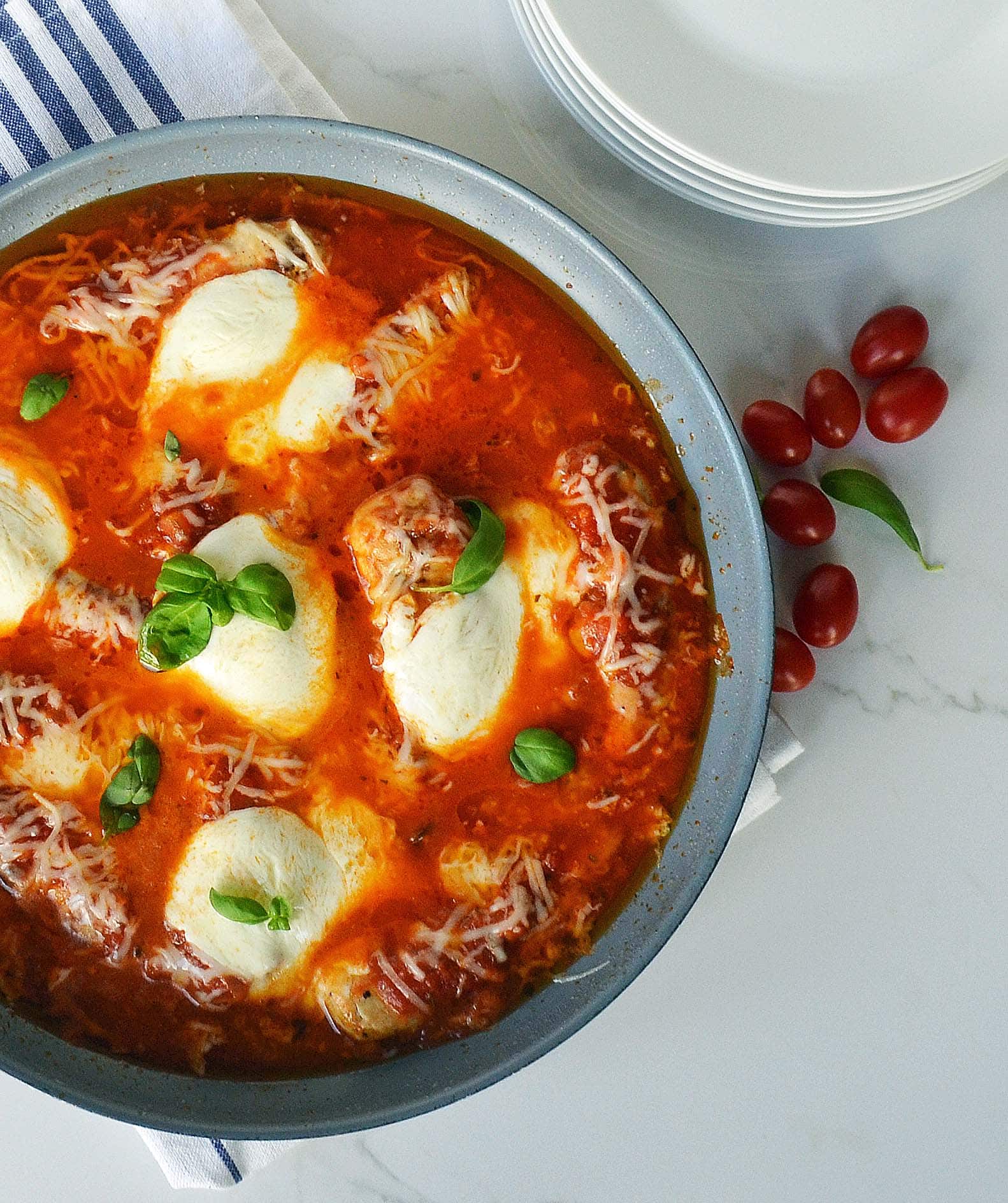 Happy Eating!