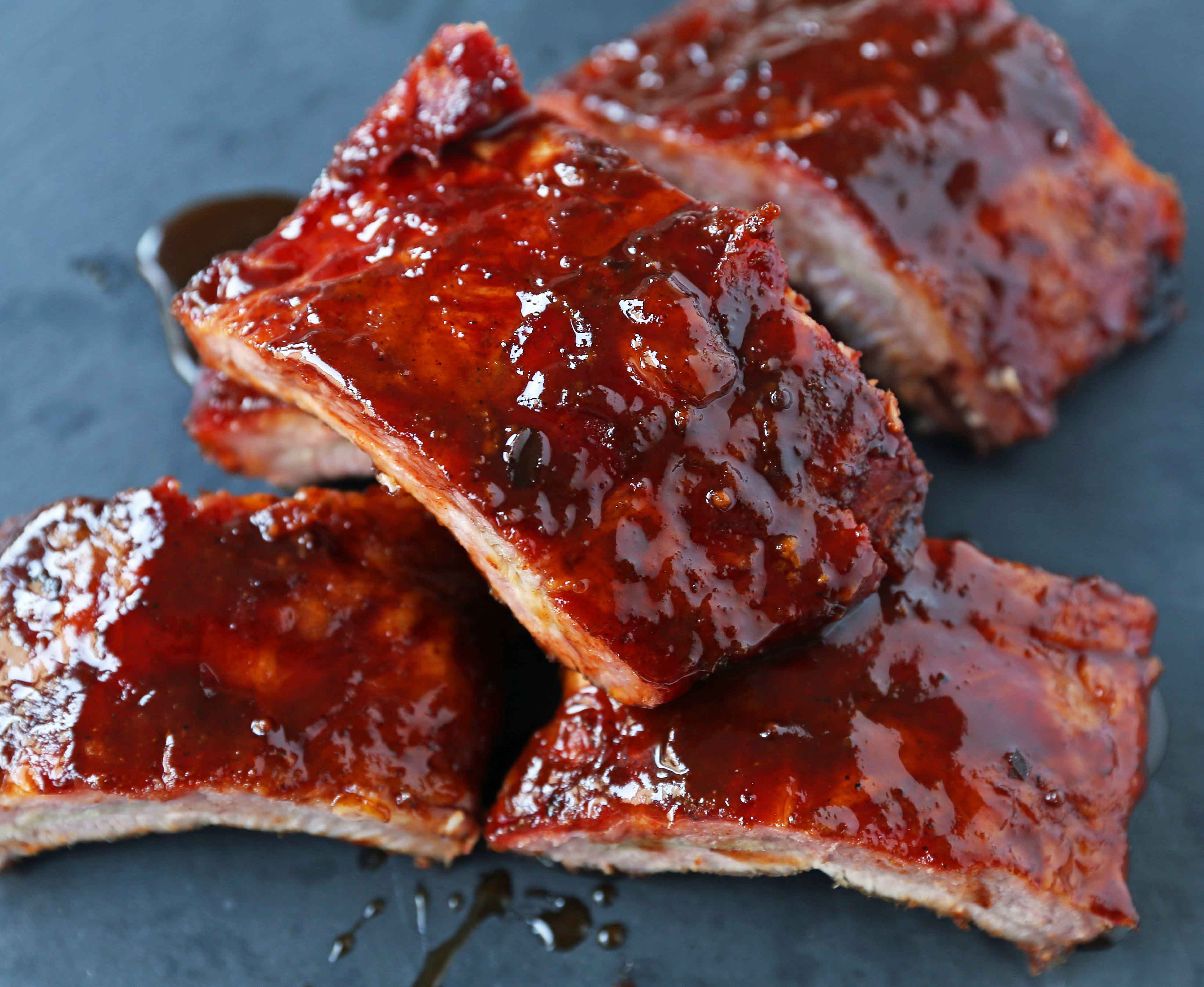 Smoked Baby Back Ribs
The perfect tender, fall-off-the-bone, flavorful baby back ribs.
Whenever it's someone's birthday in our family, we hit the trifecta of restaurants -- Joe's BBQ, Liberty Market, and Joe's Farm Grill. They give you $10 to spend on your birthday so it is a fun (and delicious) family tradition. No matter whose birthday it is, my husband always begs them to order baby back ribs from Joe's BBQ. They are one of his favorite foods in the world!  I wanted to create a phenomenal baby back ribs recipe at home so he can have them whenever he wants!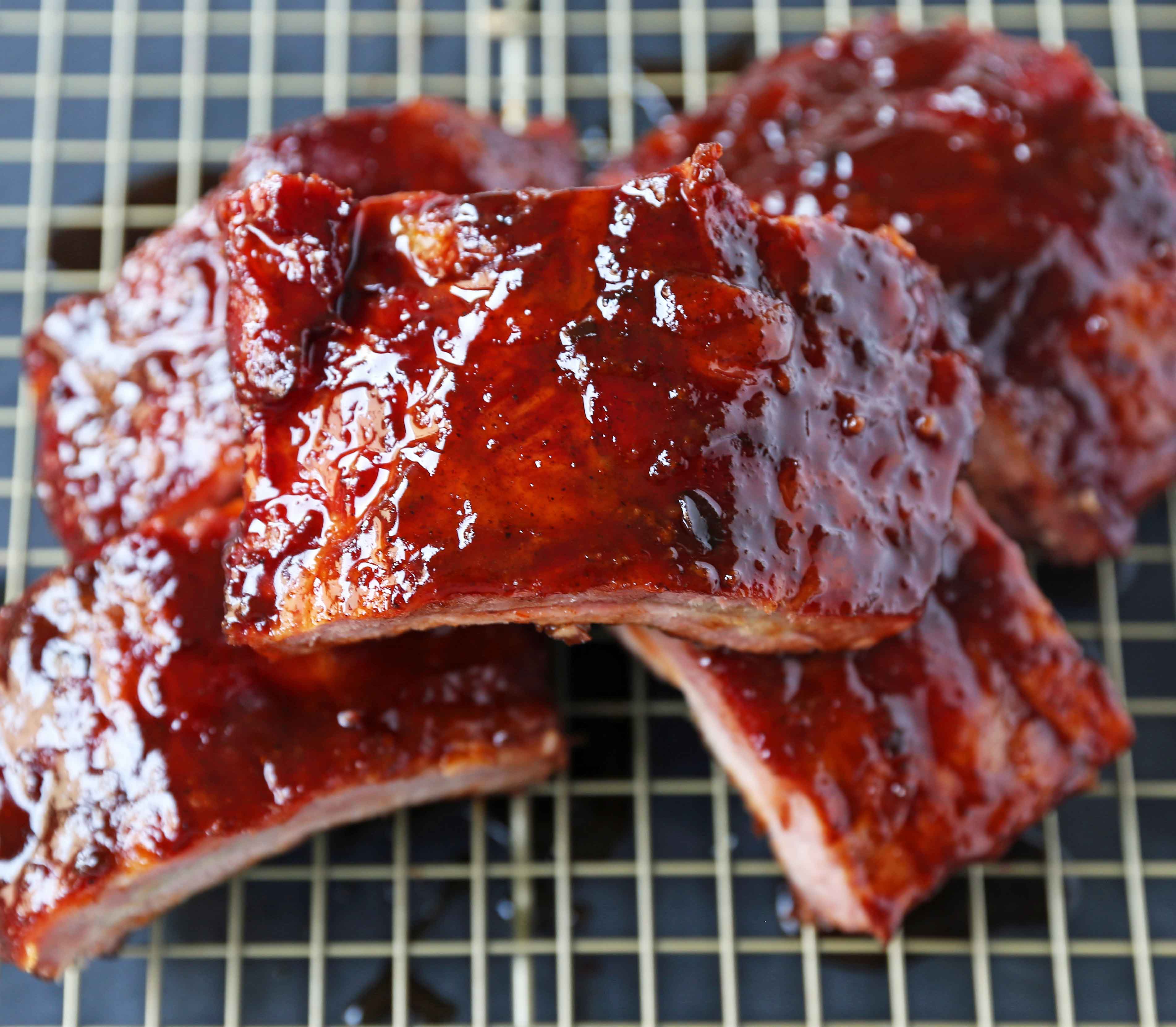 These Smoked Pork Baby Back Ribs are so tender and flavorful with a shiny honey spicy bbq glaze. You get everything with these ribs --- smokiness, tenderness, spiciness, and sweetness. I have never had such flavorful ribs in my entire life.
How to make Perfect Baby Back Ribs:
Start by trimming any excess fat from the ribs. Blot with a paper towel and sprinkle homemade bbq rub all over both sides of ribs. Add some mustard and rub into the baby back ribs.  Marinate, if time is on your side.
Prepare a smoker to cook at 225 degrees.  Place the ribs in the smoker, meat side up and cook low and slow for two hours.  Remove the ribs from the smoker and increase the temperature to 250 degrees.  Slather honey and sprinkle sugar all over the rubs.  Lay the ribs meat side down on heavy-duty aluminum foil. Pour grape juice or applesauce all over the ribs.
Return to smoker and cook for two hours longer and then test for tenderness. 
Once the ribs are removed from the smoker, drain liquid, and brush bbq sauce all over the ribs. Remove the ribs from the foil and place the ribs back into the smoker for about 15 minutes.
Let ribs rest for 5-10 minutes and apply a thin coat of honey mixed with bbq sauce to give them some shine.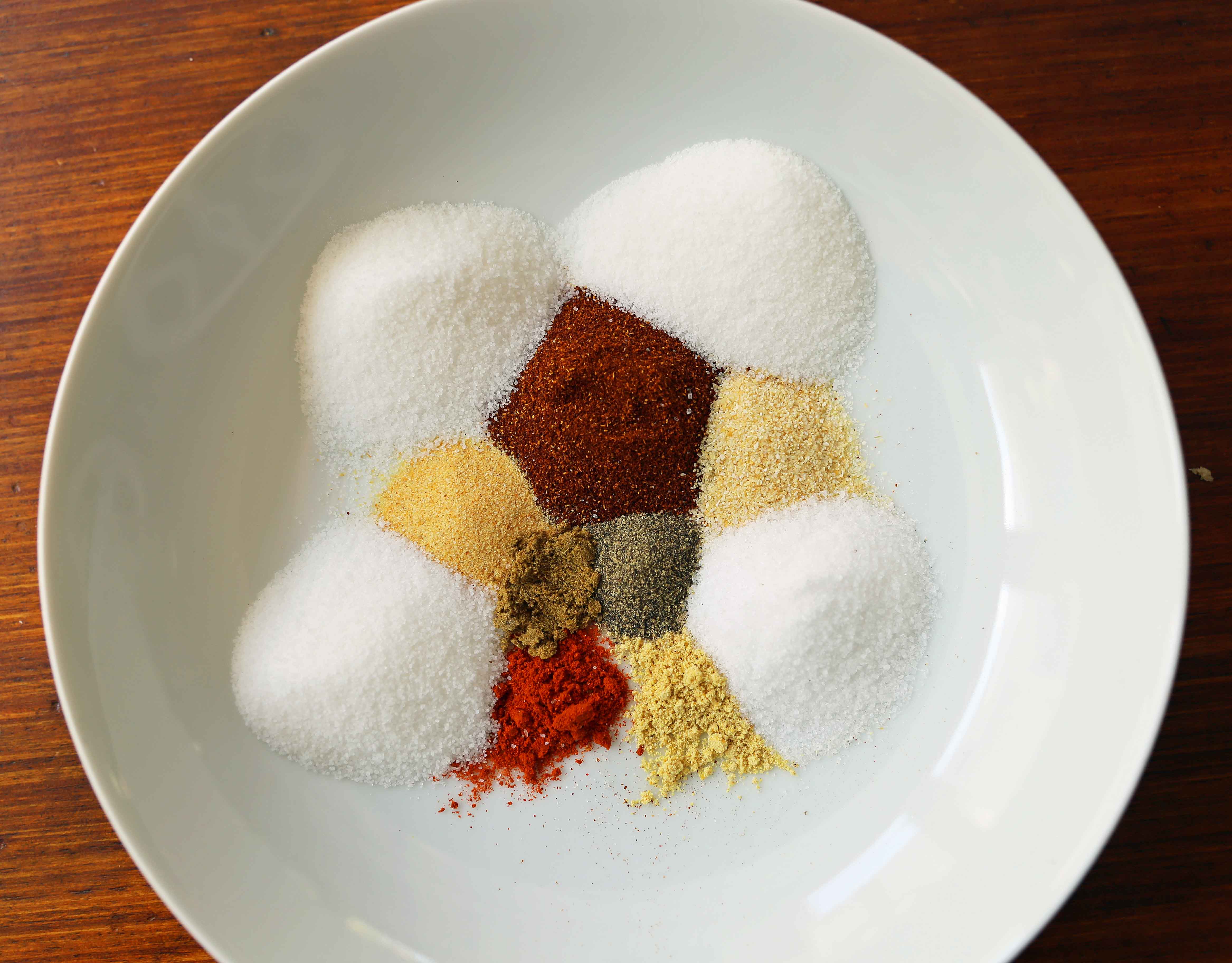 What ingredients are in a BBQ Rub?
A BBQ Rub is so important since it is setting layers and layers of spices and flavor into the meat. A good BBQ Rub will have a combination of ingredients to provide saltiness, a touch of spice, smokiness, and sweetness. The key is to have a variety of herbs and spices.  A perfect BBQ rub starts with sugar, salt, onion powder, garlic powder, cayenne pepper, dry mustard, chili powder, cumin, paprika, and pepper.
What type of smoker to use when smoking baby back ribs?
Our favorite smoker, hands down, is the Traeger Pro Series 34 Pellet Grill. The beauty of smoking is the flavors it infuses into the meats. Traeger wood pellet grills pack big hardwood flavor, from sweet cherry, to savory mesquite, into everything you grill, smoke, bake, roast, braise, & BBQ.  Grilling has never been easier—just set it and forget it and let the Traeger work its wood-fired magic.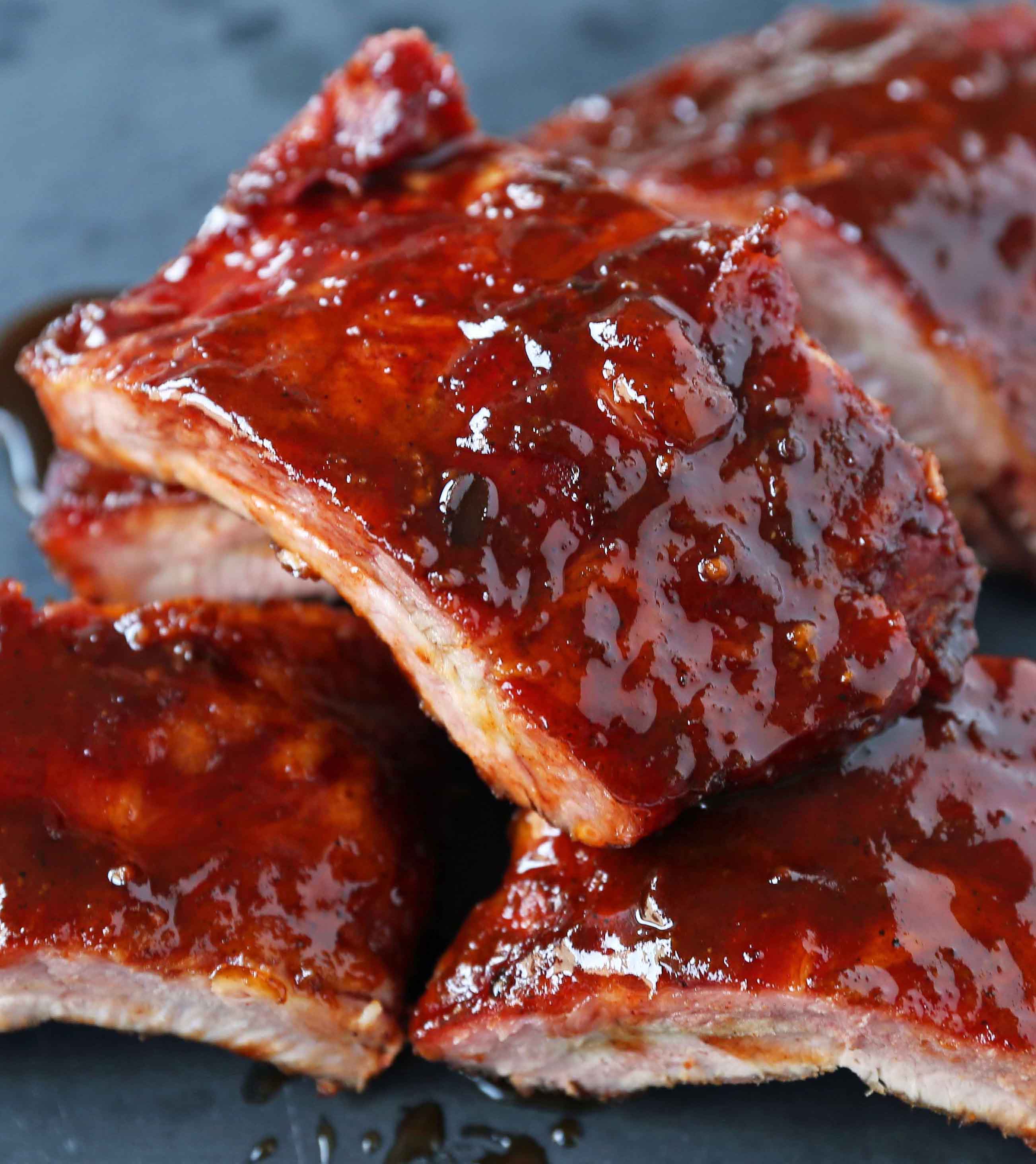 Can Baby Back Ribs be cooked in the oven?
Yes! These Baby Back Ribs, seasoned and wrapped tightly in foil, can be cooked in a 350-degree oven for 2 hours. Once they become tender, open up the foil and slather with your favorite BBQ sauce. Turn up the oven to 425 degrees and cook for 30 minutes, leaving the foil open at the top to create a glaze.
What type of ribs should I use?
I always go for the baby back ribs since they are known to have a good amount of meat on them, enough fat to bring on the flavor, and will be tender and fall-off-the-bone, when cooked low and slow.
St. Louis spareribs are another option but don't usually have as much meat on them as the baby back ribs.
Pin on PINTEREST: