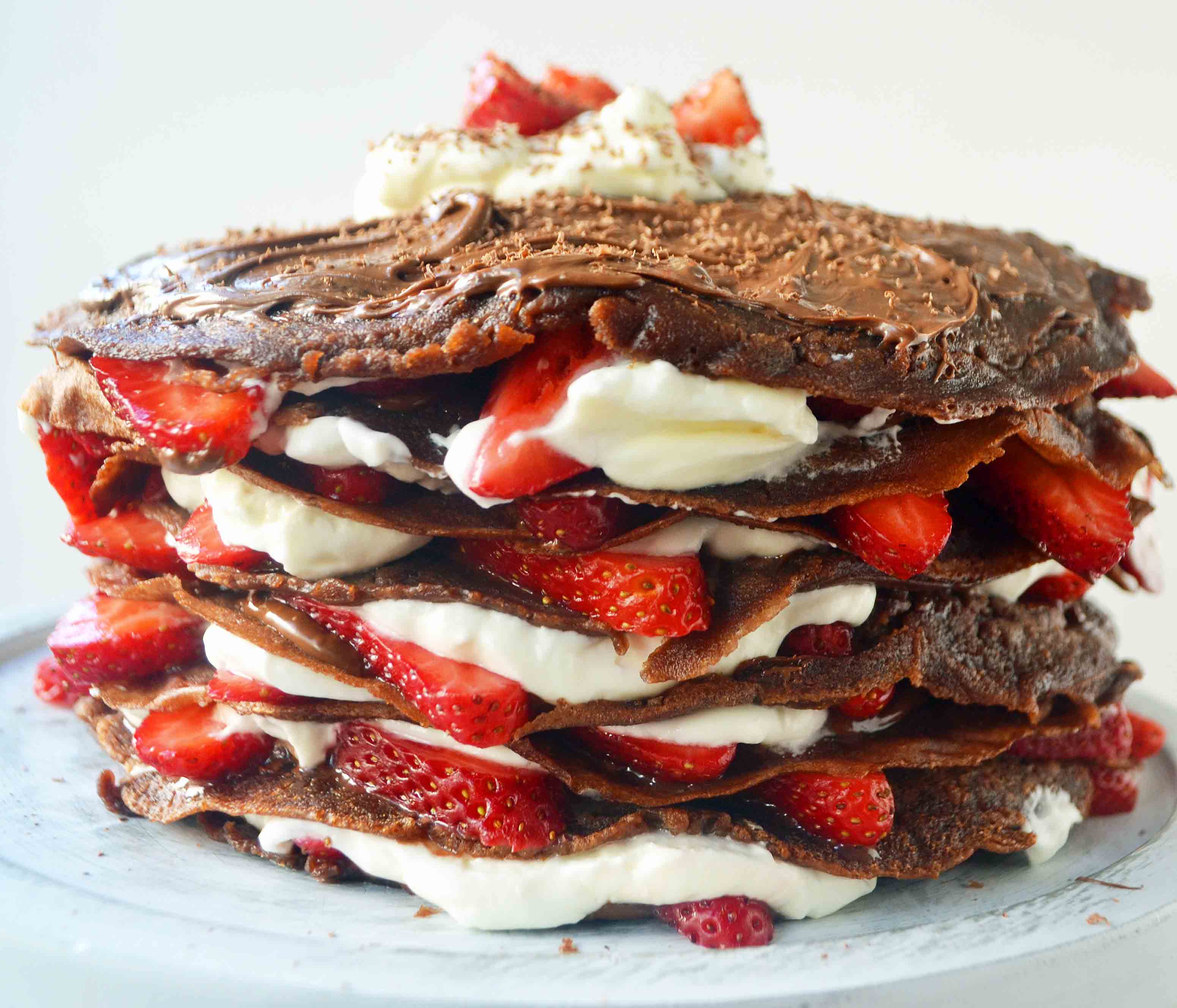 Crepes are a big deal in our home.....especially when they are chocolate. Oh and lathered in a heavy dose of chocolate hazelnut goodness - Nutella. Then topped with freshly whipped cream and sliced strawberries. A little shaved chocolate finishes it off because it is completely normal to eat chocolate for breakfast.
The Strawberry Nutella Chocolate Crepe Cake was born.
These chocolate crepes were devoured in about 4.5 minutes in our home. I wish I took a picture of the aftermath. My kids didn't even slice it into beautiful wedges but literally just took a fork and went to town on it.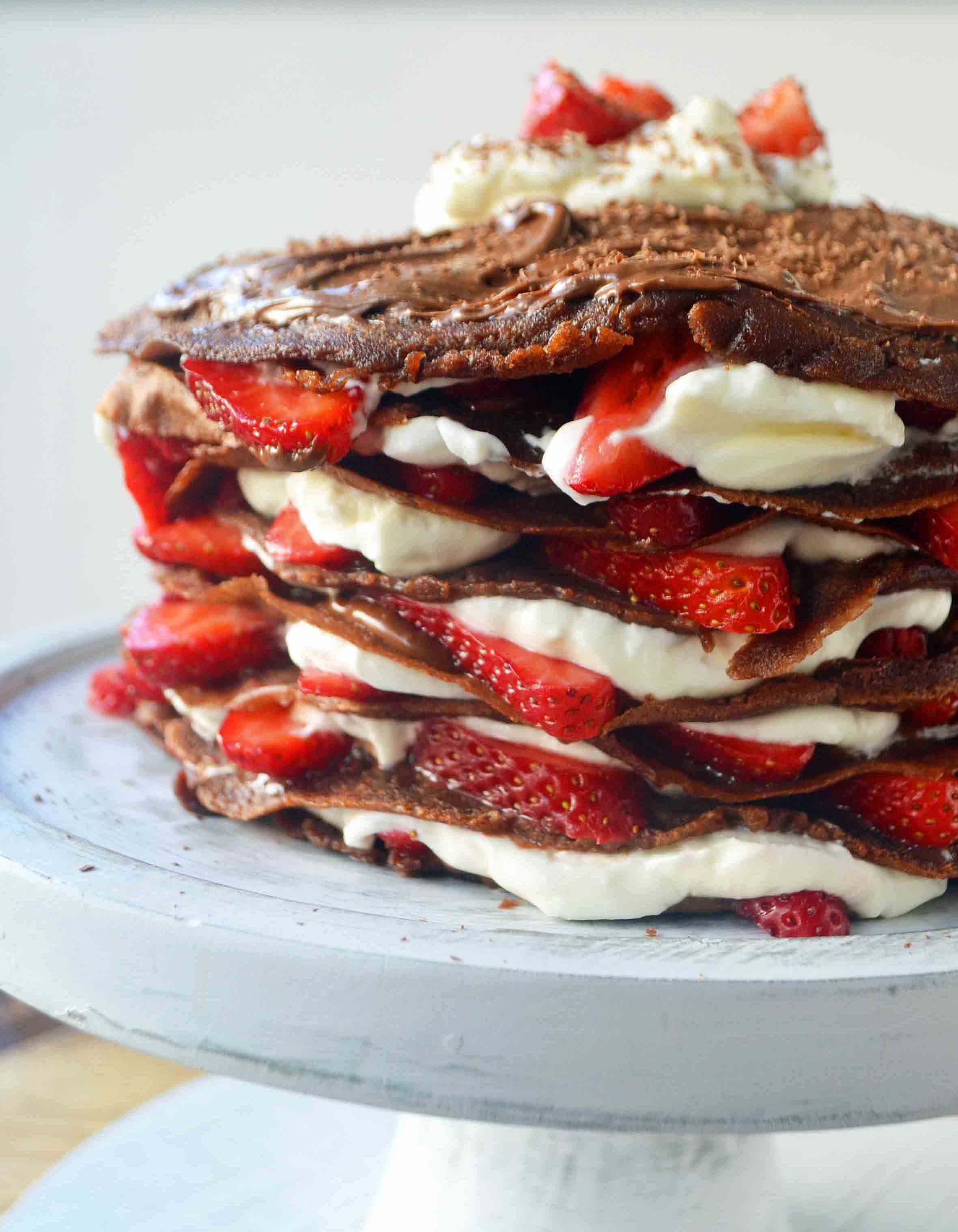 To make this Strawberry Nutella Chocolate Crepe Cake, you start with tender chocolate crepes made with eggs, milk, cocoa powder, flour, sugar, and salt. The crepe batter can even be made in a blender for ease of preparation.  It is cooked with a bit of butter in a skillet or crepe pan.
The cream is made with soft cream cheese whipped together with heavy cream, which cuts the sweetness of the Nutella. Sliced strawberries are added because there is nothing better with Nutella than strawberries!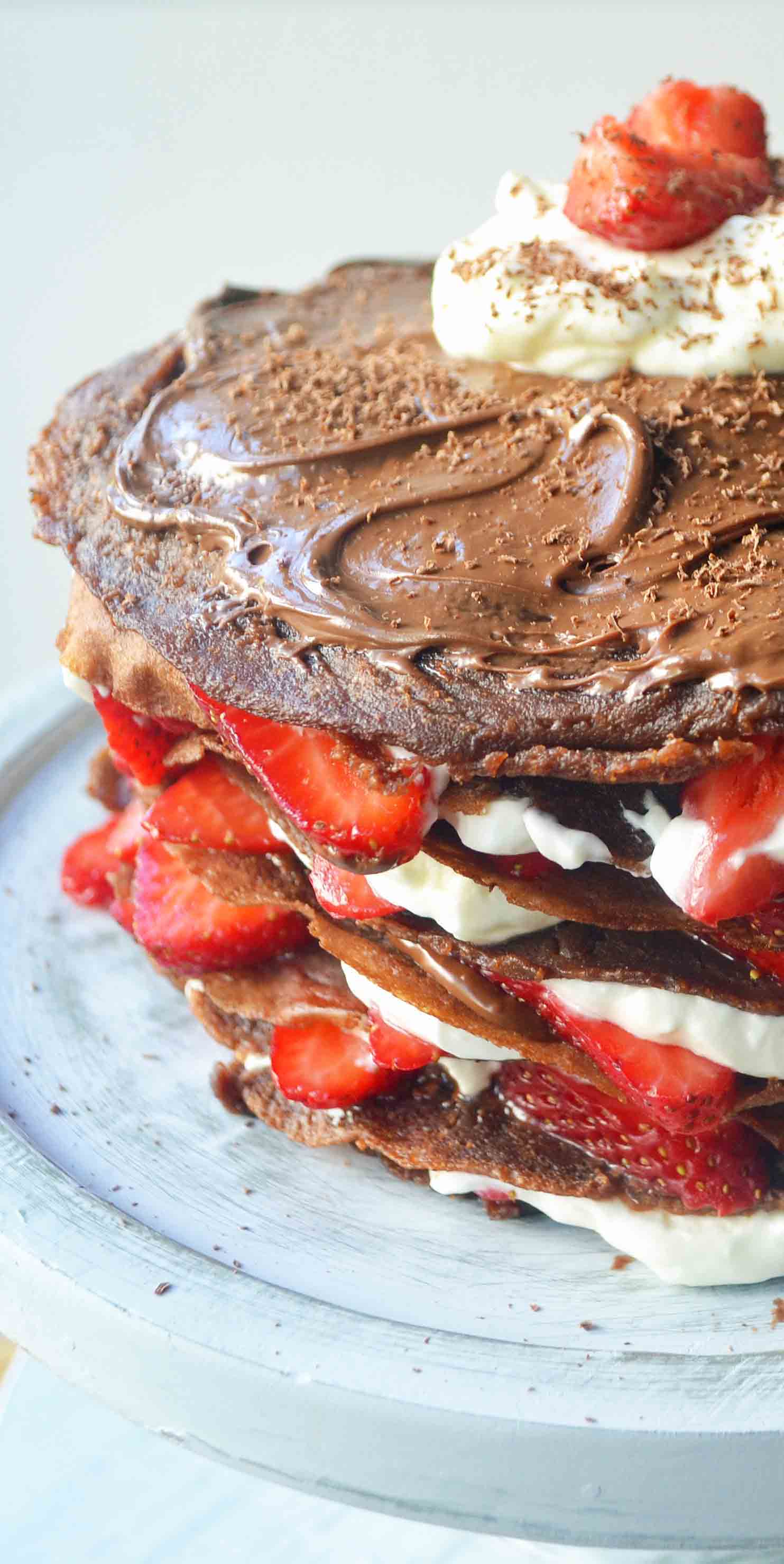 You are going to fall in love with this Strawberry Nutella Chocolate Crepe Cake! Share the LOVE on Pinterest.
Happy Baking, my friends! xo