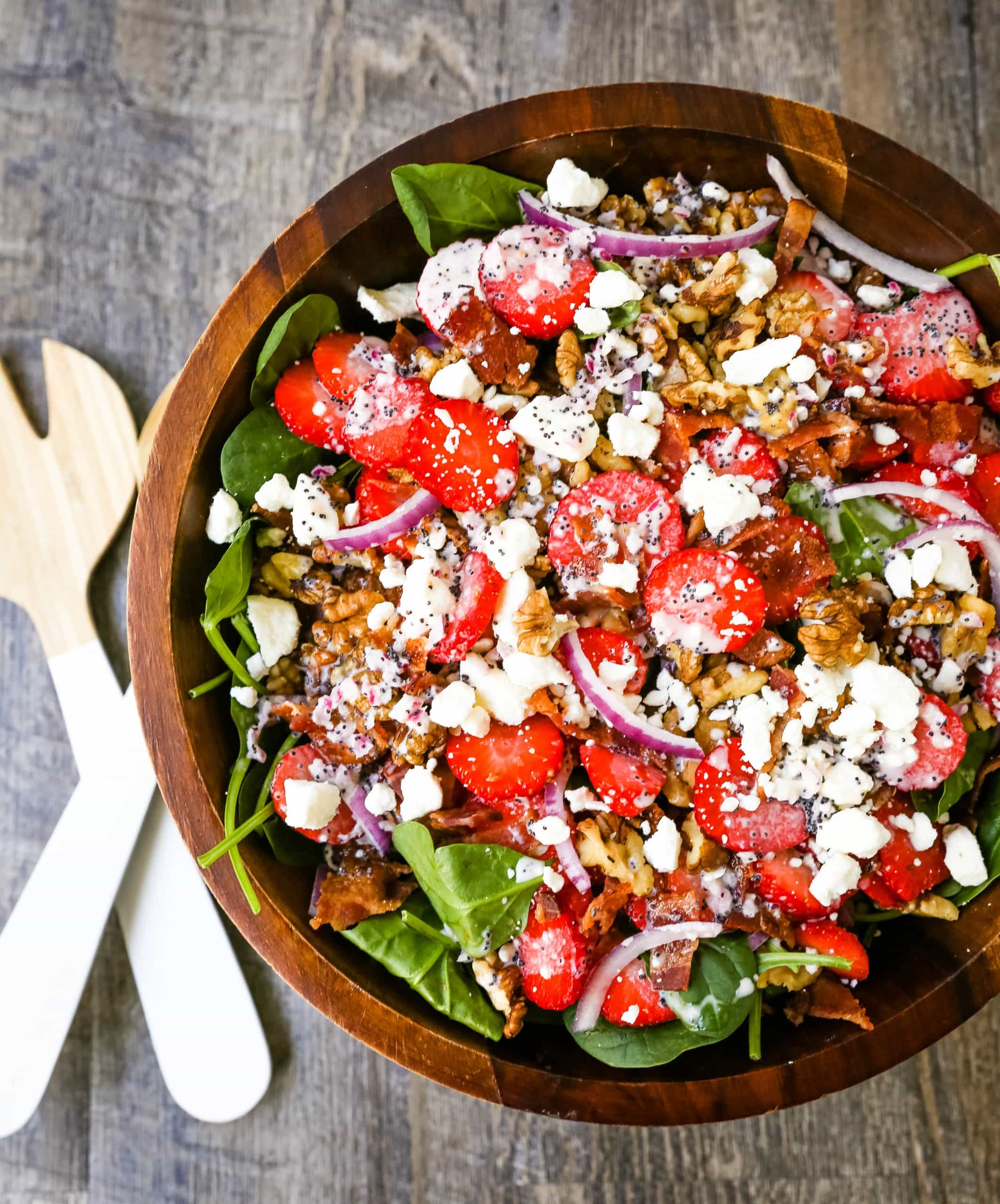 Strawberry Spinach Salad with Poppyseed Dressing
Fresh spinach, sliced strawberries, feta cheese, crispy bacon, walnuts, and red onion in a sweet homemade poppyseed dressing
It is officially March which means Spring weather is right around the corner. We are going to hit the mid 80's this weekend so it is time to bring on the salads! I am in full-on wedding mode with one of my daughter's closest friends is getting married this weekend and I am making the wedding cake. No pressure at all! But I love Springtime in Arizona because it usually means a lot of beautiful weddings, Spring Break, Easter, and family gatherings.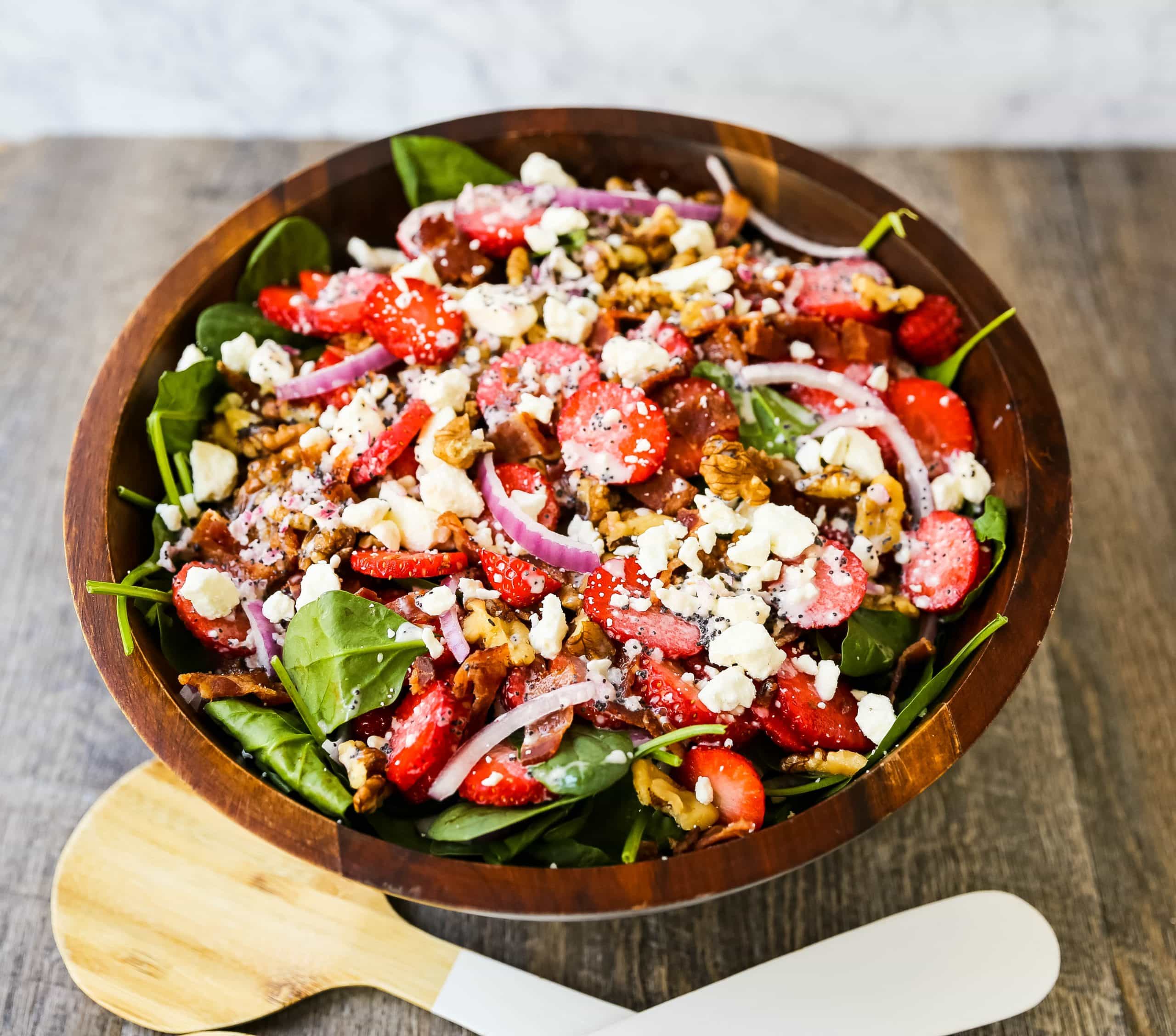 This is one of the most popular salads I make in our home and all of my kids love it. It has everything -- crunchy, sweet, salty, and healthy, of course! The Spinach, Bacon, Strawberry Salad is so quick and easy to throw together. It is made with baby spinach, sweet strawberries, crispy bacon, feta cheese, crunchy walnuts, and red onion tossed with a sweet homemade poppyseed dressing. It is always a crowd-pleaser and people are always asking for the recipe.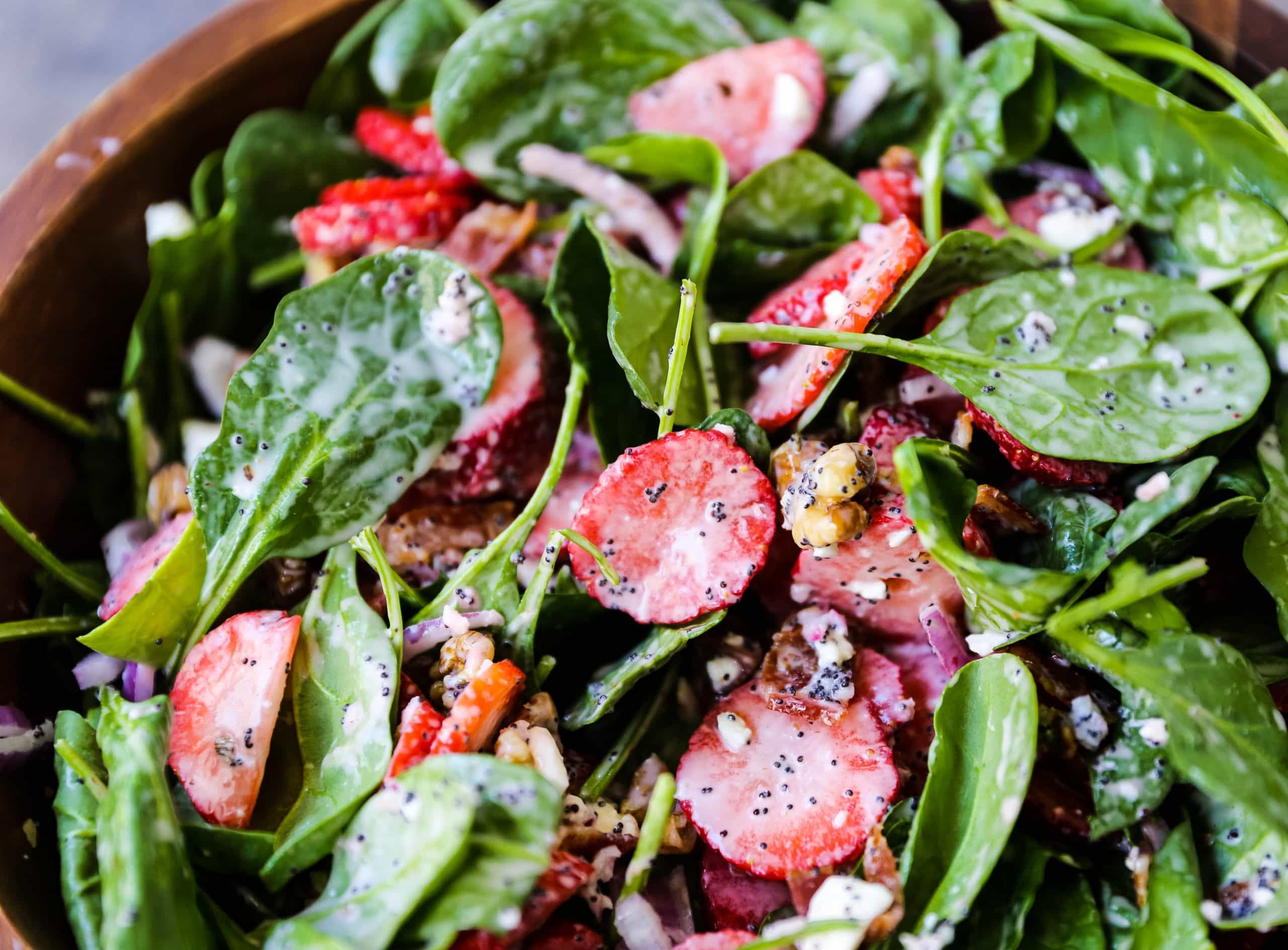 This is the perfect salad to take to a potluck, a picnic, a baby or bridal shower, a party, an Easter gathering, or just a simple weeknight dinner. You can serve it as a side dish or make it the main dish and star of the show by adding some grilled chicken.
The Sweet Poppyseed dressing can be made ahead of time which makes it even quicker to throw together. The homemade poppyseed dressing is made with mayonnaise, apple cider vinegar, sugar, grated onion, dijon mustard, and poppyseeds. This creamy poppyseed dressing pairs perfectly with this spinach strawberry salad.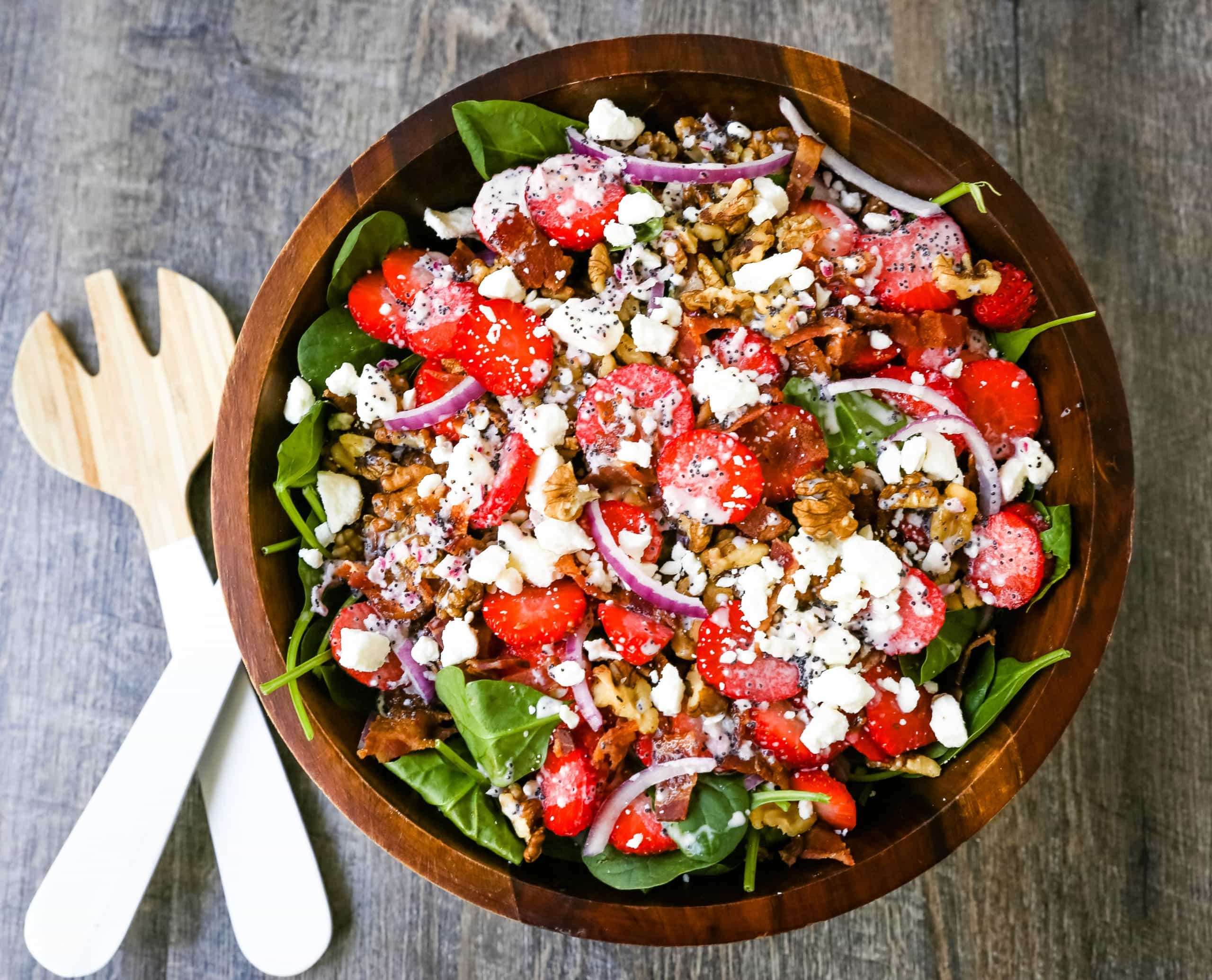 I love to hear from you! If you make this recipe, please be sure to leave a comment and give this recipe a rating. Sign up for my newsletter below so you never miss a recipe. Thank you for following along! I truly do have the greatest readers. FOLLOW ME ON: INSTAGRAM — FACEBOOK— PINTEREST