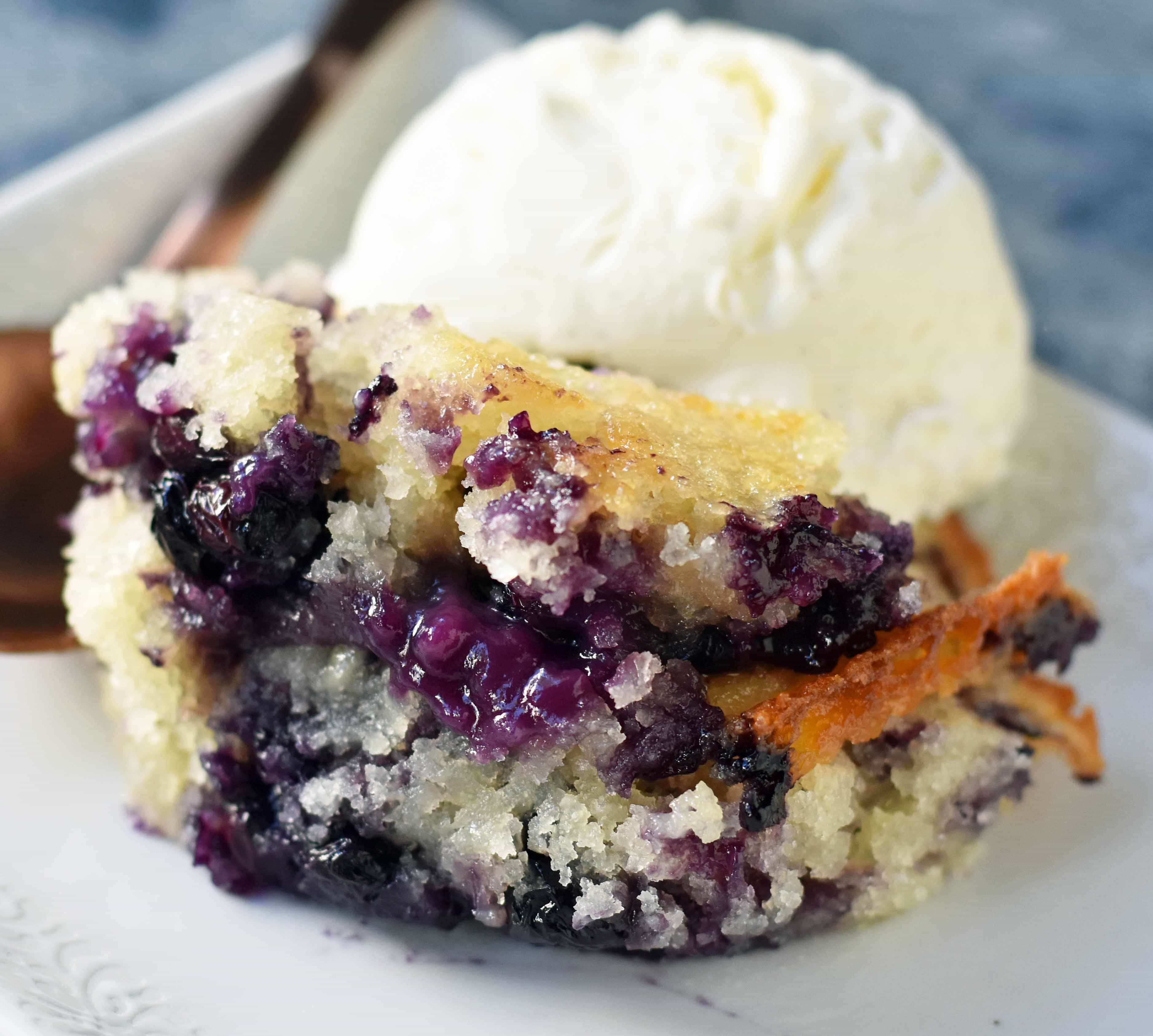 Texas-Style Blueberry Cobbler may quite possibly be like no other cobbler you've ever tasted. This isn't your typical biscuit cobbler because Texans like to mix things up a little. Man alive, there are so many little things I miss about Texas.
I have been thinking so much about Texas these past few weeks since Hurricane Harvey hit them so hard. My heart has gone out to my friends who are dealing with some major hardships as they try to rebuild their lives, homes and communities. It is has been utterly devastating.
One thing I know about Texas is that it is filled with some of the hardest working, loving, unselfish people I have ever met. They will come out stronger and better. This Texas Blueberry Cobbler reminds me of a place we love and where we called home for 3 years.
I was searching for a cobbler that was reminiscent of what we ate in the bbq restaurants in Texas. I stumbled upon a recipe in one of my favorite cookbooks -- The Best of America's Test Kitchen and I played around with it. It was just like the cobbler we ate in Texas and now we can eat it here at home in AZ!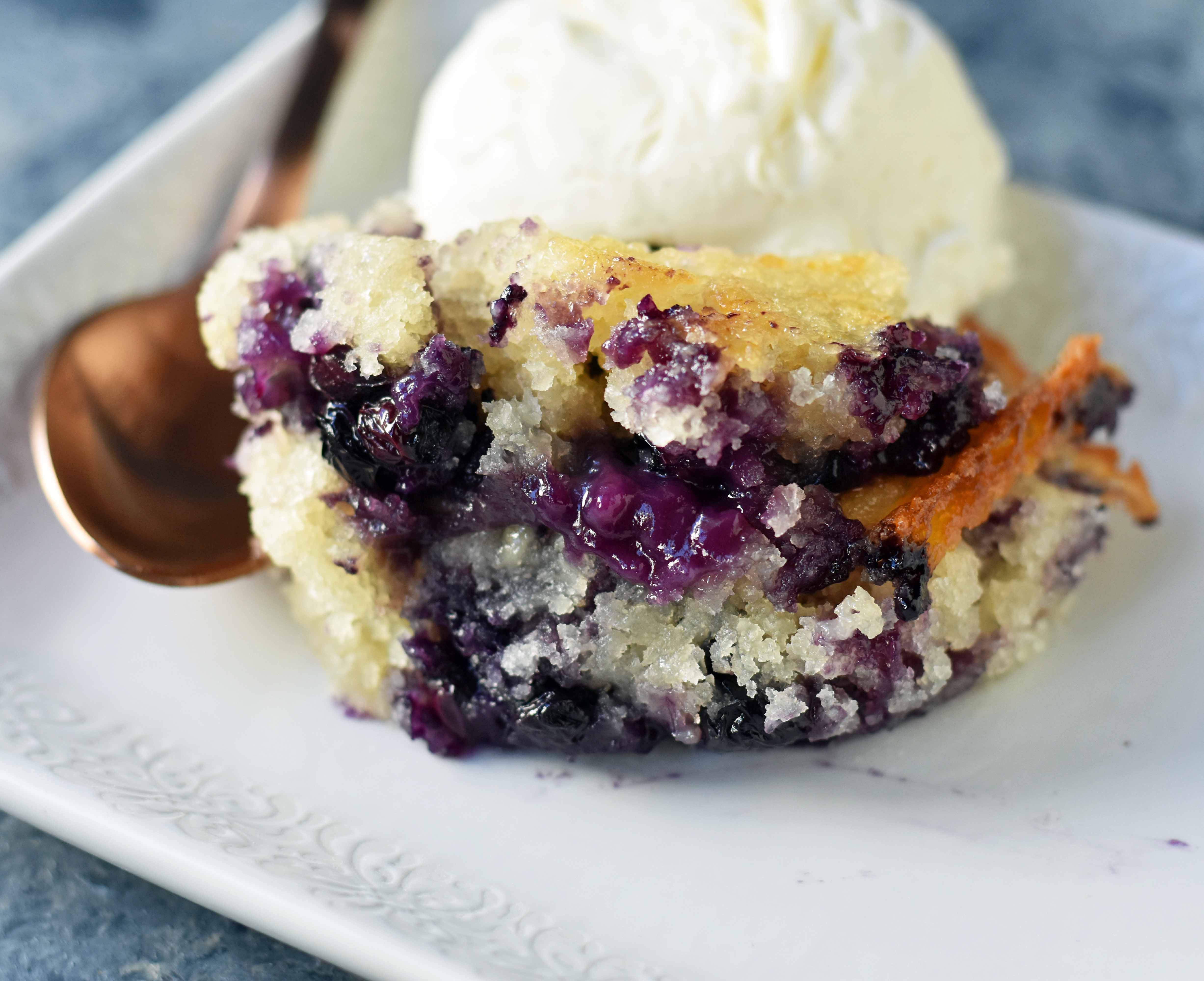 This Texas-Style Blueberry Cobbler has a buttery crust that everyone in our family was fighting over. It is full of vibrant blueberries, sugar, and lemon zest to bring out their fresh flavor. The buttery crust is baked with a sprinkle of sugar on top to add a touch of sweetness and crunch. It is like a blueberry muffin and a cake came together and formed one heck of a cobbler.
It all starts off with butter. I mean....is there anything better? Butter is slowly melted in a glass baking dish in the oven. A simple batter is made with butter, sugar, milk, flour, and baking powder.
Blueberries, sugar and lemon zest and all combined in a bowl. Sugar brings out the natural sugars in blueberries which creates some juices. The batter is dolloped over the melted butter and then topped with the sugared blueberries. As the cobbler bakes, the batter rises above the blueberries and makes a heavenly topped crust.
This Texas-Style Blueberry Cobbler can be served warm with a big 'ol dollop of vanilla bean ice cream. It is the quintessential summer dessert.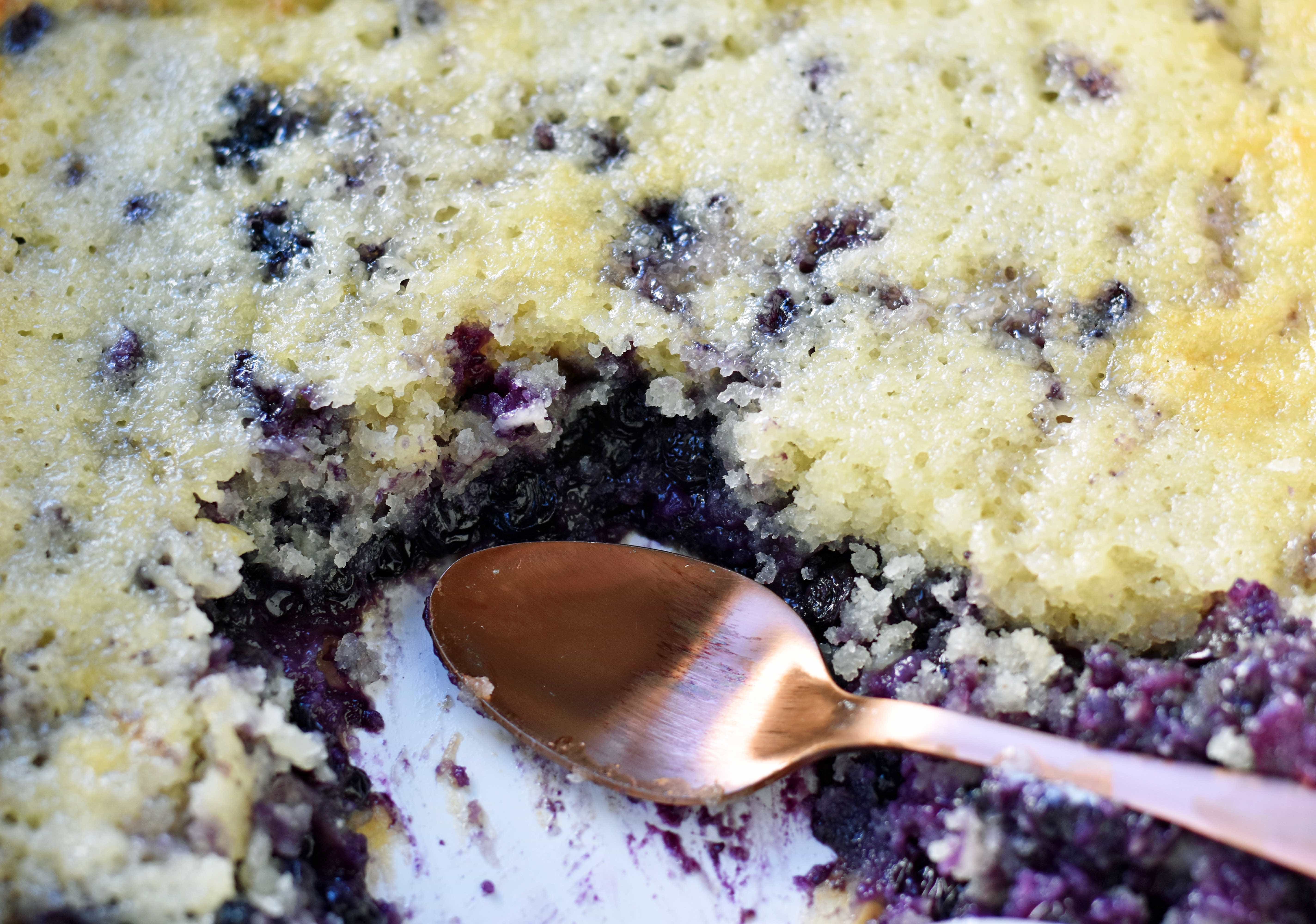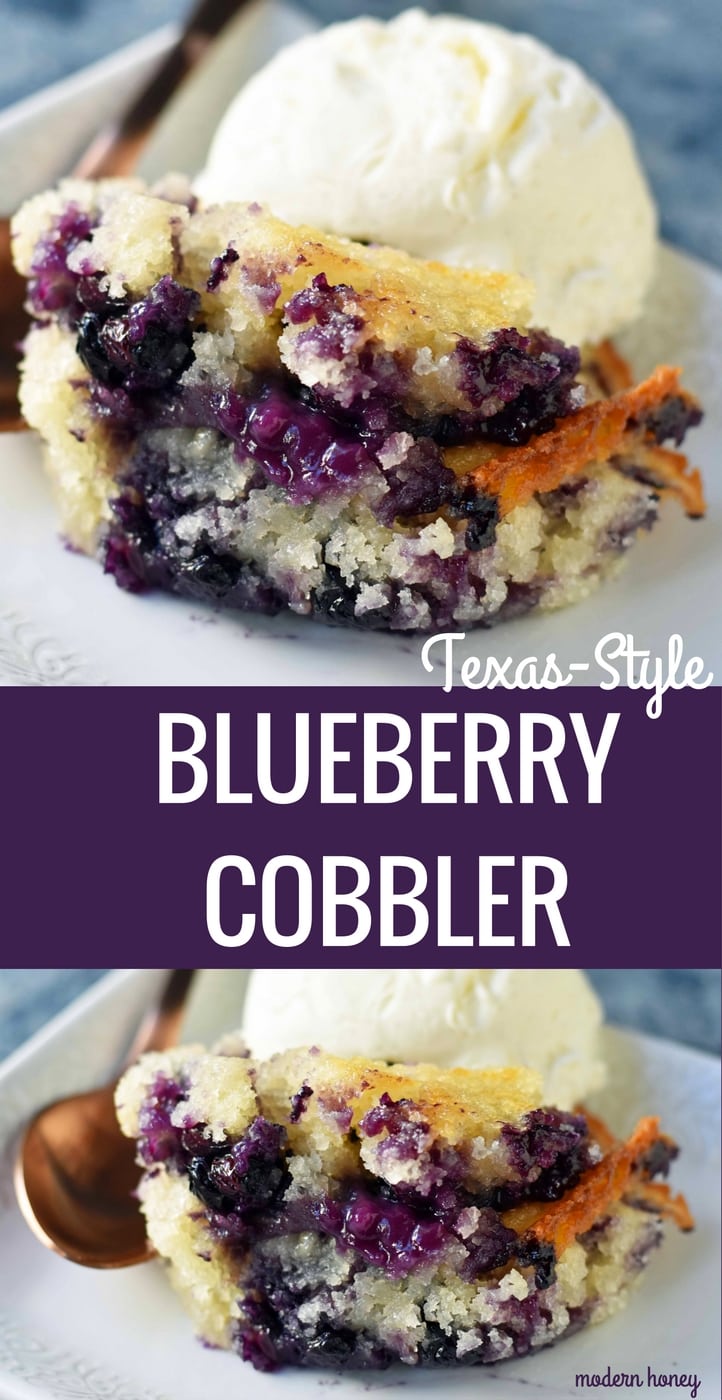 Happy Baking, my friends! xo