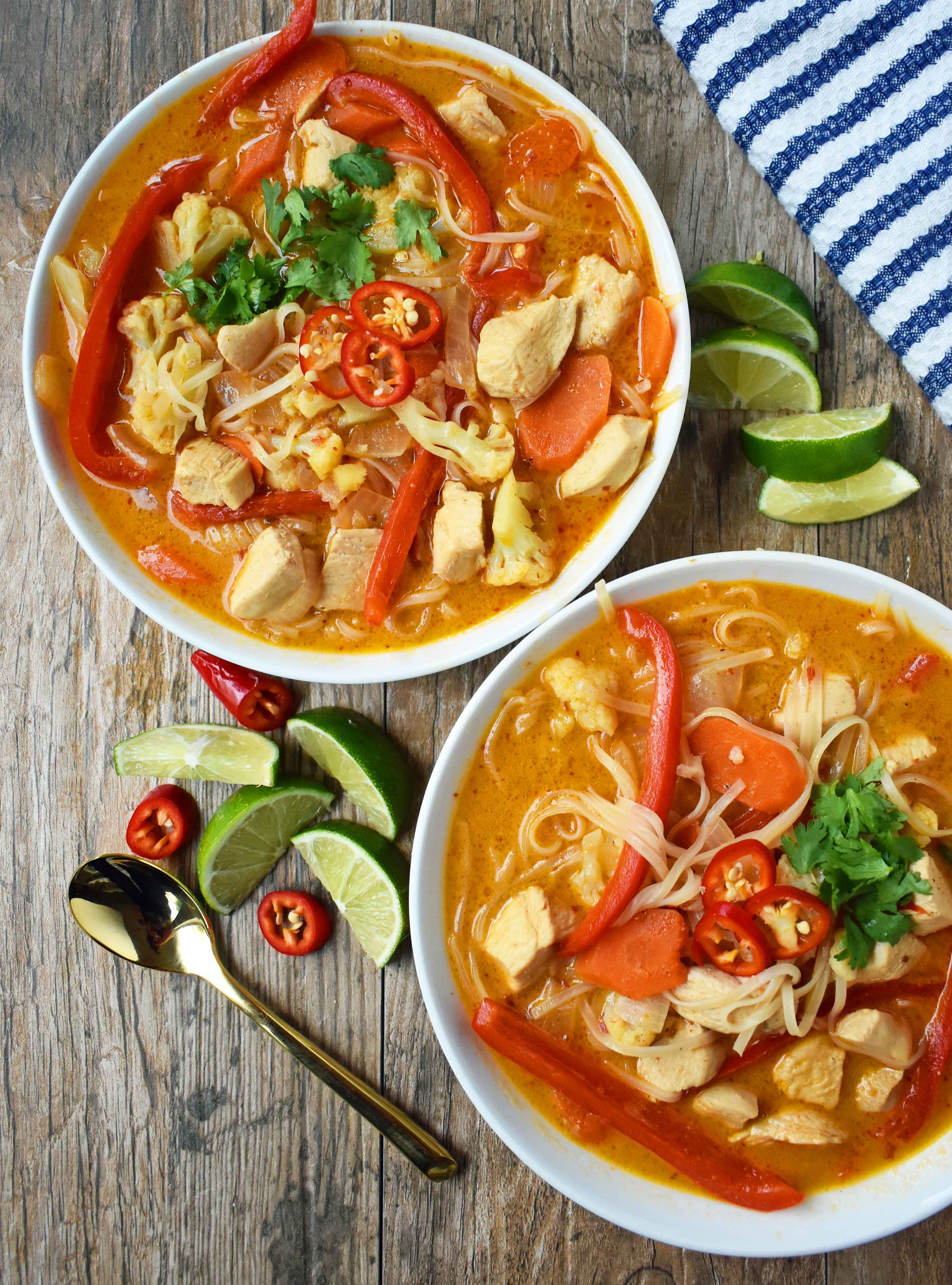 Thai Chicken Noodle Soup
A flavorful Thai soup made with spices and coconut milk, vegetables, gluten-free rice noodles, and tender chicken.
Years ago I was dealing with some health issues and went on a gluten-free and dairy-free diet to help find some healing. I had to say goodbye to cheese, butter, bread, and ice cream and that was a BIG DEAL to me! Hello, I like to eat a cookie a day! But, I was determined to still eat flavorful food so I didn't feel as if I was missing out.
This Thai Chicken Noodle Soup was my ticket -- a soup that was not only full of nutritional benefits but tasted fabulous as well. I seriously drink this broth like it is going out of style. A big bowl of this Thai Chicken Noodle Soup is the epitome of comfort food.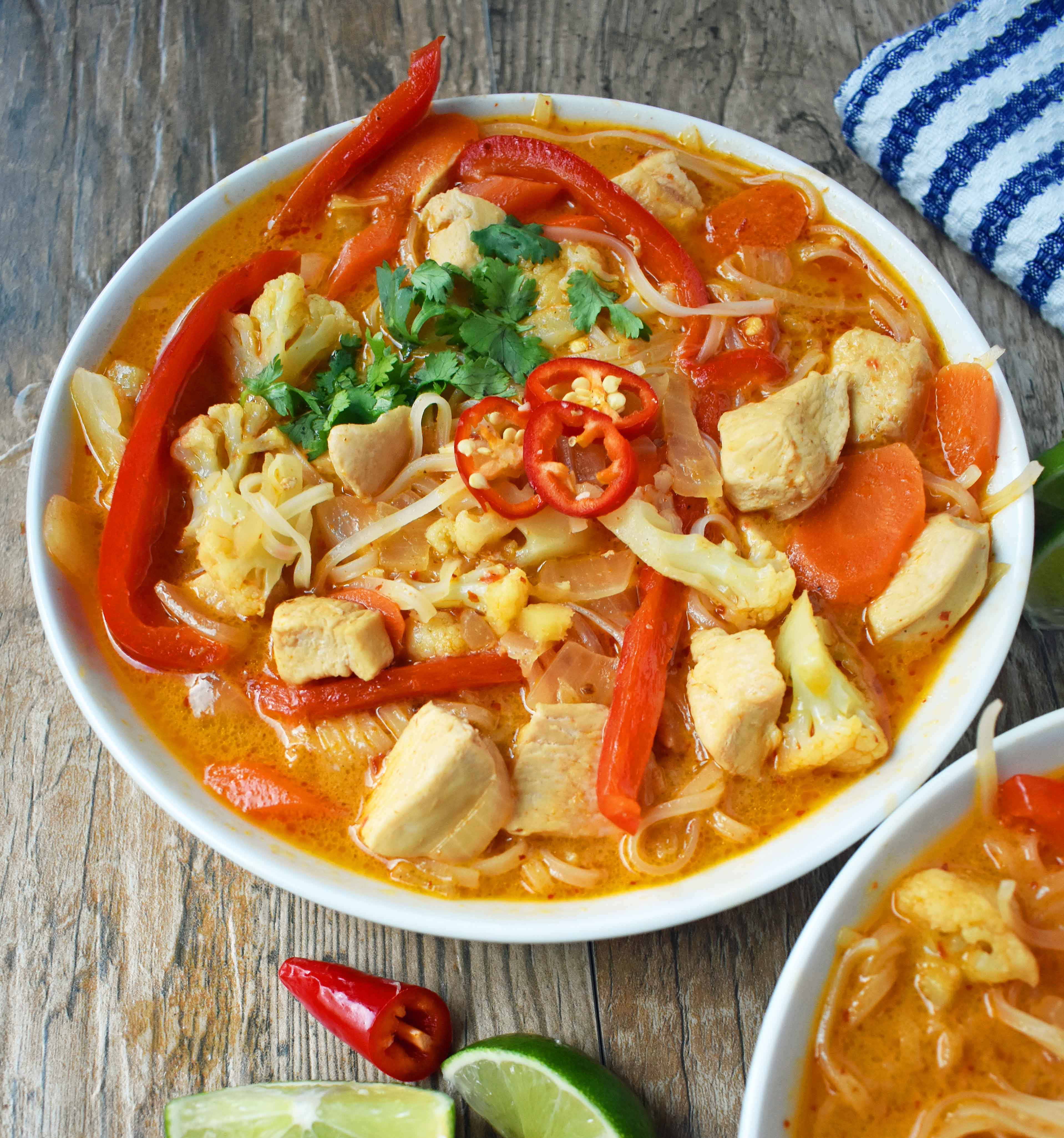 This Gluten-Free Thai Chicken Soup is made by sauteing onion, carrots, fresh ginger, and chicken in coconut oil. The broth is made with coconut milk, chicken broth, chili garlic sauce, red curry paste, soy sauce, and a touch of brown sugar. Red peppers, cauliflower, and rice noodles are added and cooked just until soft. It is topped with fresh cilantro and thai chilies.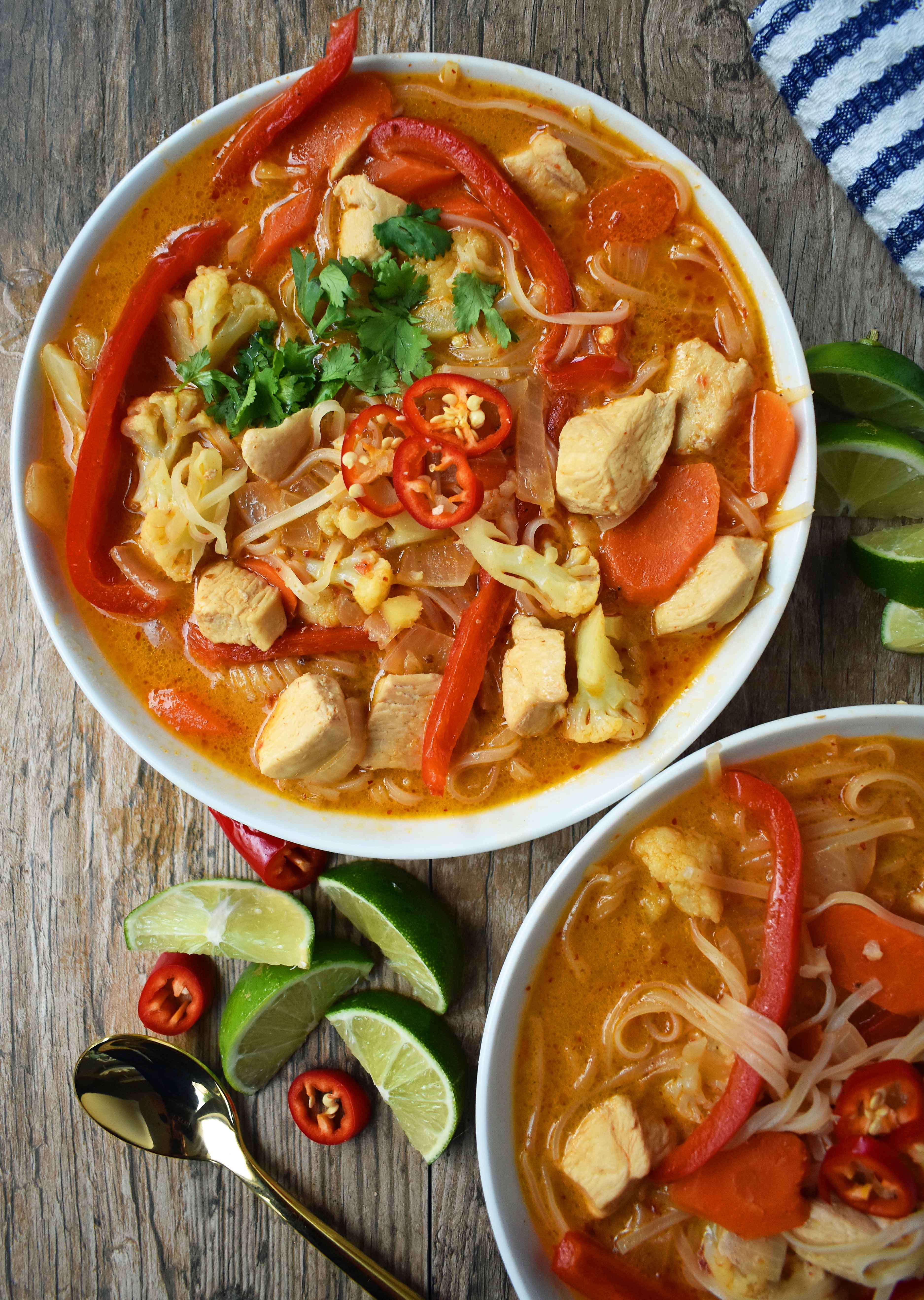 The beauty of this dish is that you use rice noodles, which are naturally gluten-free. You just throw the noodles into the broth which makes it so easy! Canned coconut milk adds a rich creaminess to the soup and is naturally dairy-free. I used the full-fat coconut milk but you can use lite coconut milk as well.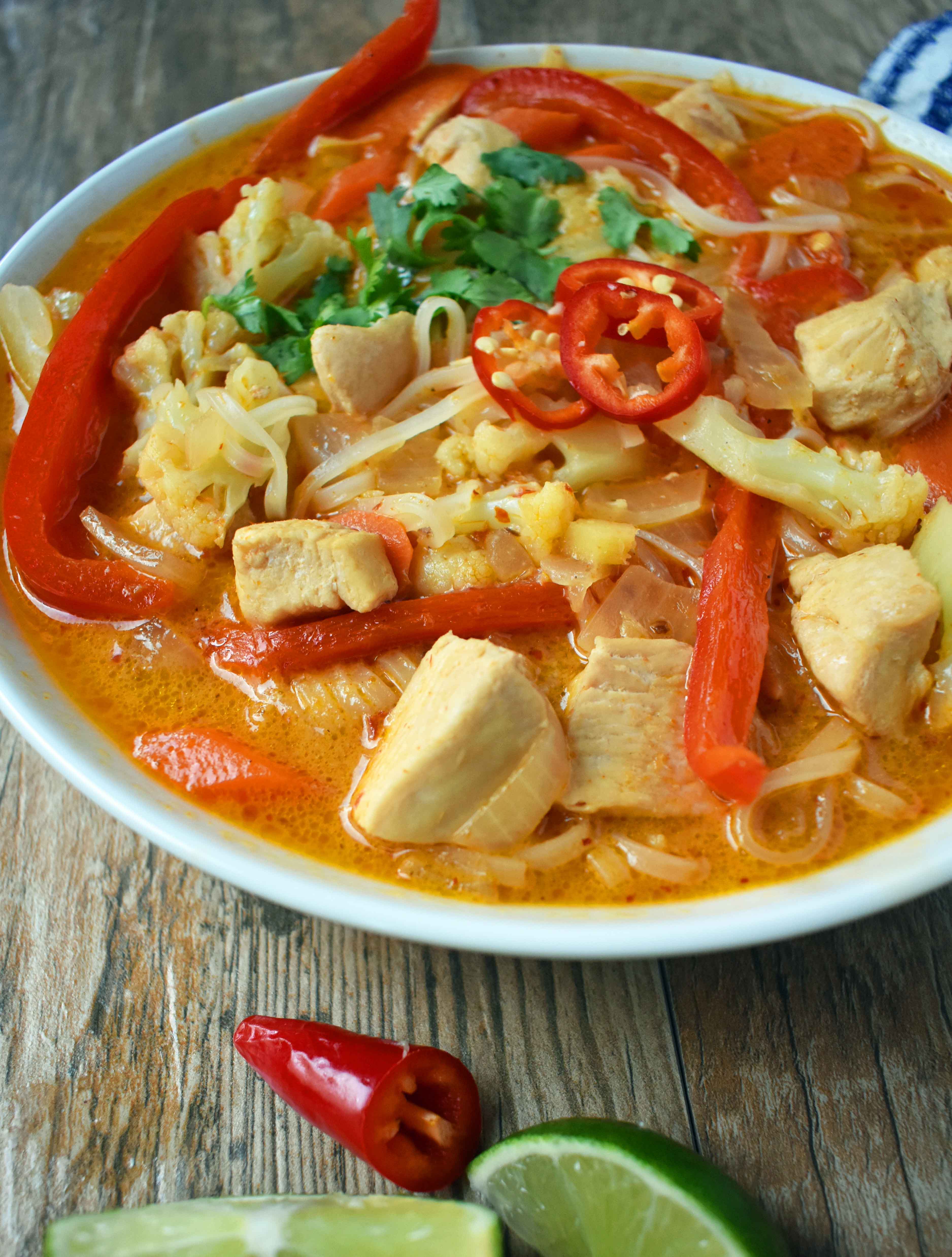 PIN on PINTEREST: