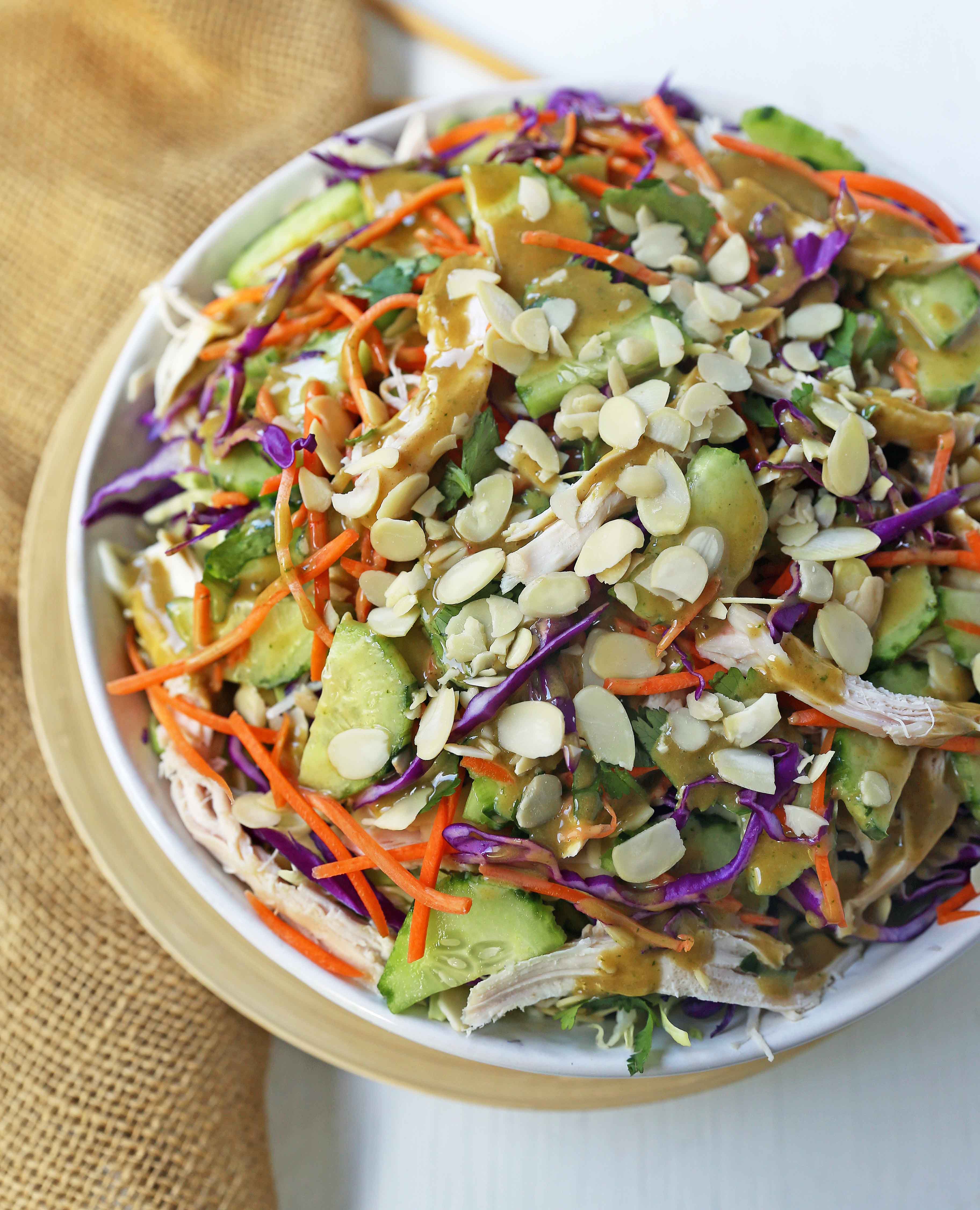 Thai Chicken Salad with Peanut Dressing
Crunchy salad with tender chicken, cabbage, fresh cucumber, matchstick carrots, almonds, all tossed with a homemade peanut dressing.
If you are ever wondering what kind of salad to bring to a potluck, this is it.  It is such a popular salad because it has it all -- it is crunchy, it is fresh tasting and has the creamiest peanut butter dressing you've ever tried. I could drink this Thai peanut dressing!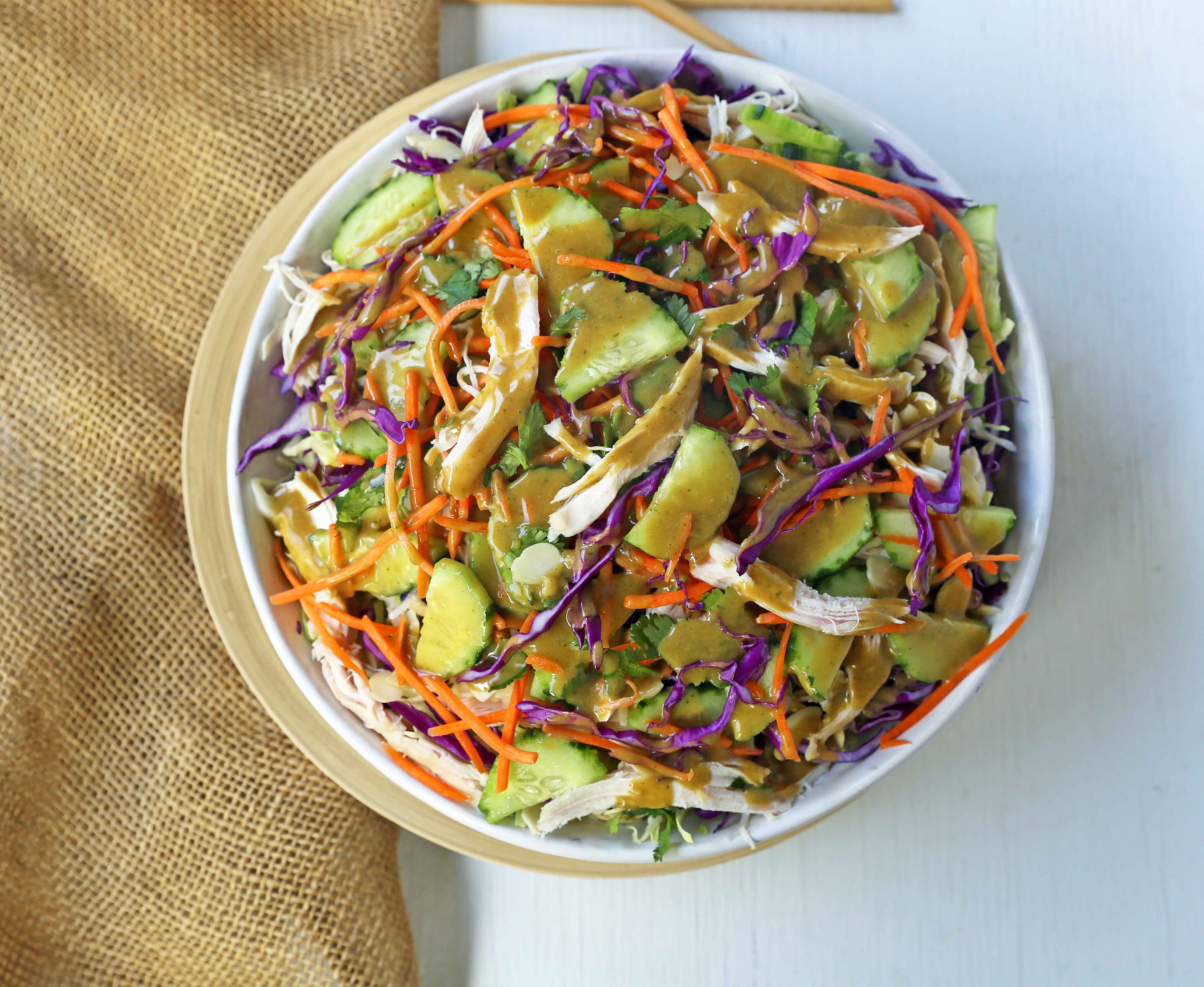 When I made this for my Mom the first time, I found her scraping the bowl and making sure there wasn't an ounce of dressing left.  It is that good.
This Thai Chicken Salad starts with crunchy, thinly sliced purple and green cabbage. This gives it the signature crunch and holds up against the creamy dressing. Fresh cucumbers, matchstick carrots, and crunchy almonds are added.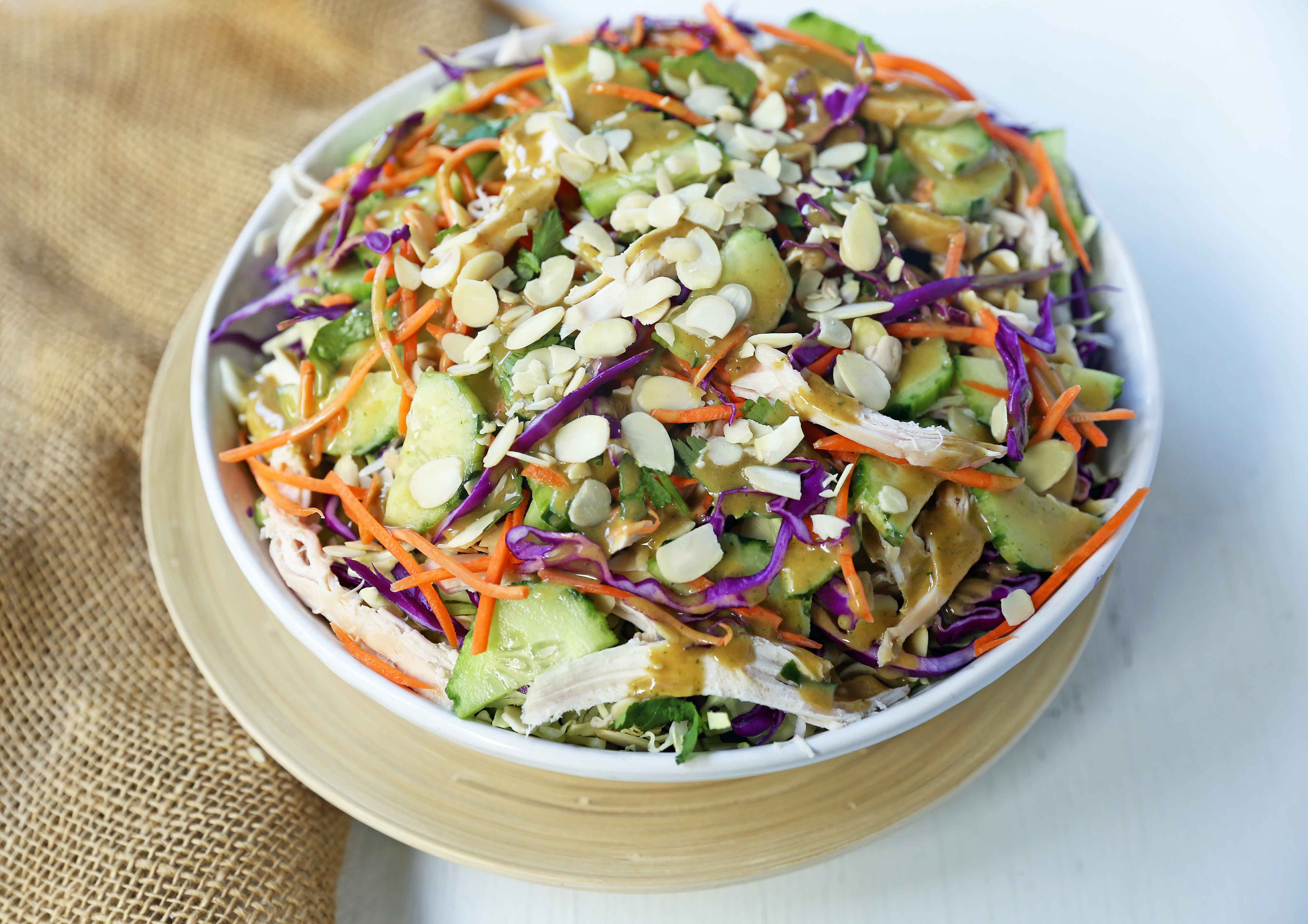 The Thai peanut dressing is so easy to whip up in a blender! It is made with creamy peanut butter, rice vinegar, oil, honey, sugar, ginger, garlic, soy sauce, red pepper flakes and fresh lime juice.  It is sweet and savory at the same time and the perfect accompaniment to this Thai salad.
I love to make this as a meal for my family, so I always add chicken. My go to is usually a rotisserie chicken from the grocery store.  The chicken is always moist, tender, and flavorful.  It helps cut down the time and makes making this salad a breeze. If you want to make your own chicken, poach chicken breasts in salted water and then tear into bite-size pieces.
I love to hear from you! If you make this recipe, please be sure to leave a comment and give this recipe a rating. Sign up for my newsletter below so you never miss a recipe. Thank you for following along! I truly do have the greatest readers. FOLLOW ME ON:   INSTAGRAM --- FACEBOOK --- PINTEREST