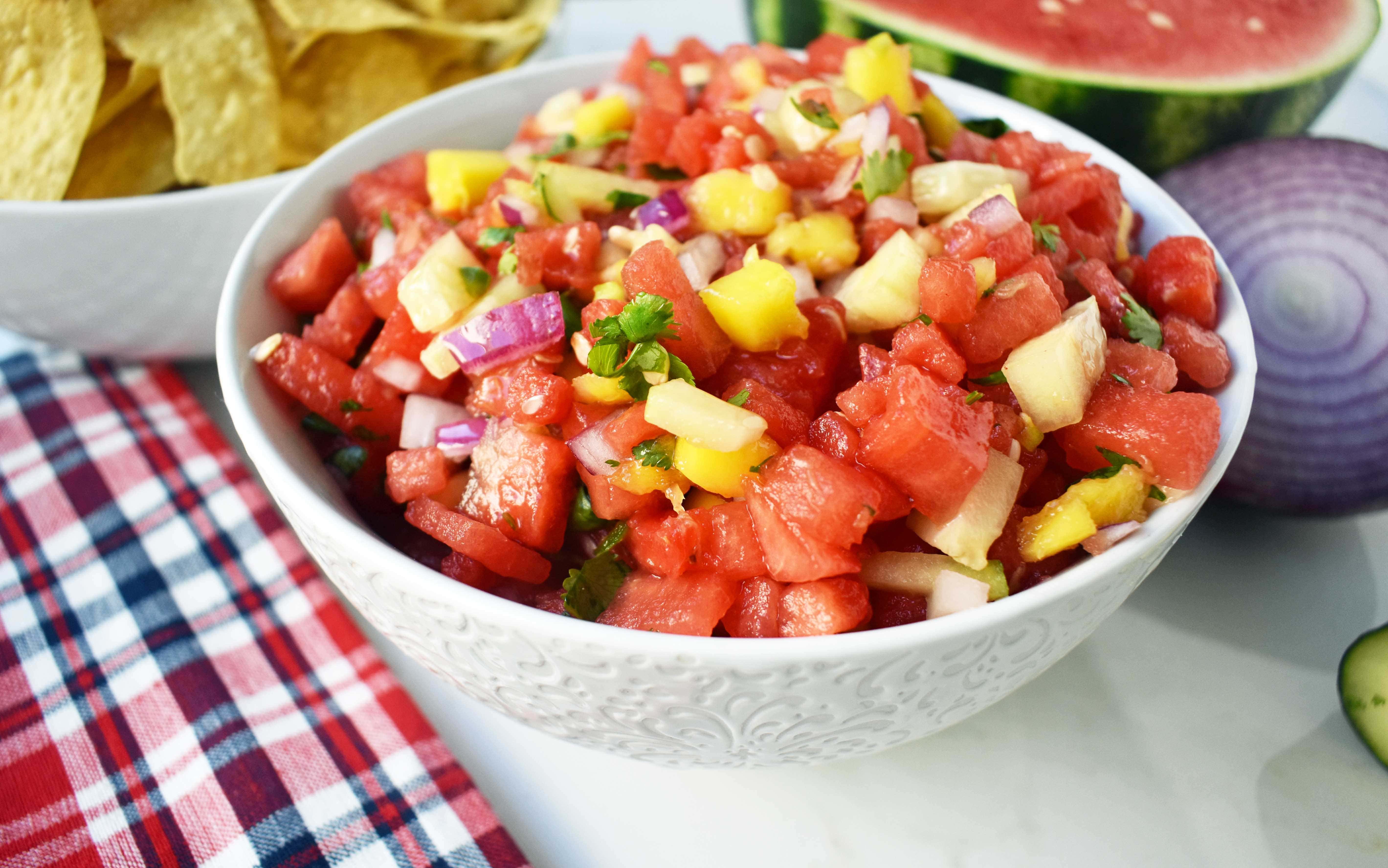 One of my favorite things to do in the summer is visit farmer's markets.....and we have done that all over the country. We love taste testing farm fresh products and picking up handpicked fruits and veggies.
We recently stumbled upon a man who sells all varieties of fresh salsa at a farmer's market. He had 8 to choose from, but was almost sold out of his best seller, the watermelon salsa. He gave us a sample and we were hooked. It was unique and nothing like anything I have ever tasted before. It was incredibly fresh, sweet, and spicy all at the same time. He was selling it for $10 for a small container so I decided to go home and create my own version of the watermelon mango salsa. Holy cow, it's good!
The Watermelon Mango Salsa is made with diced seedless watermelon, fresh mango, cucumber, jalapeno, cilantro, red onion, and, if you want, a touch of honey. It's the ultimate summer salsa and will be the star of the show at your next BBQ. You can serve it with chips as a side dish or even pair it with chicken.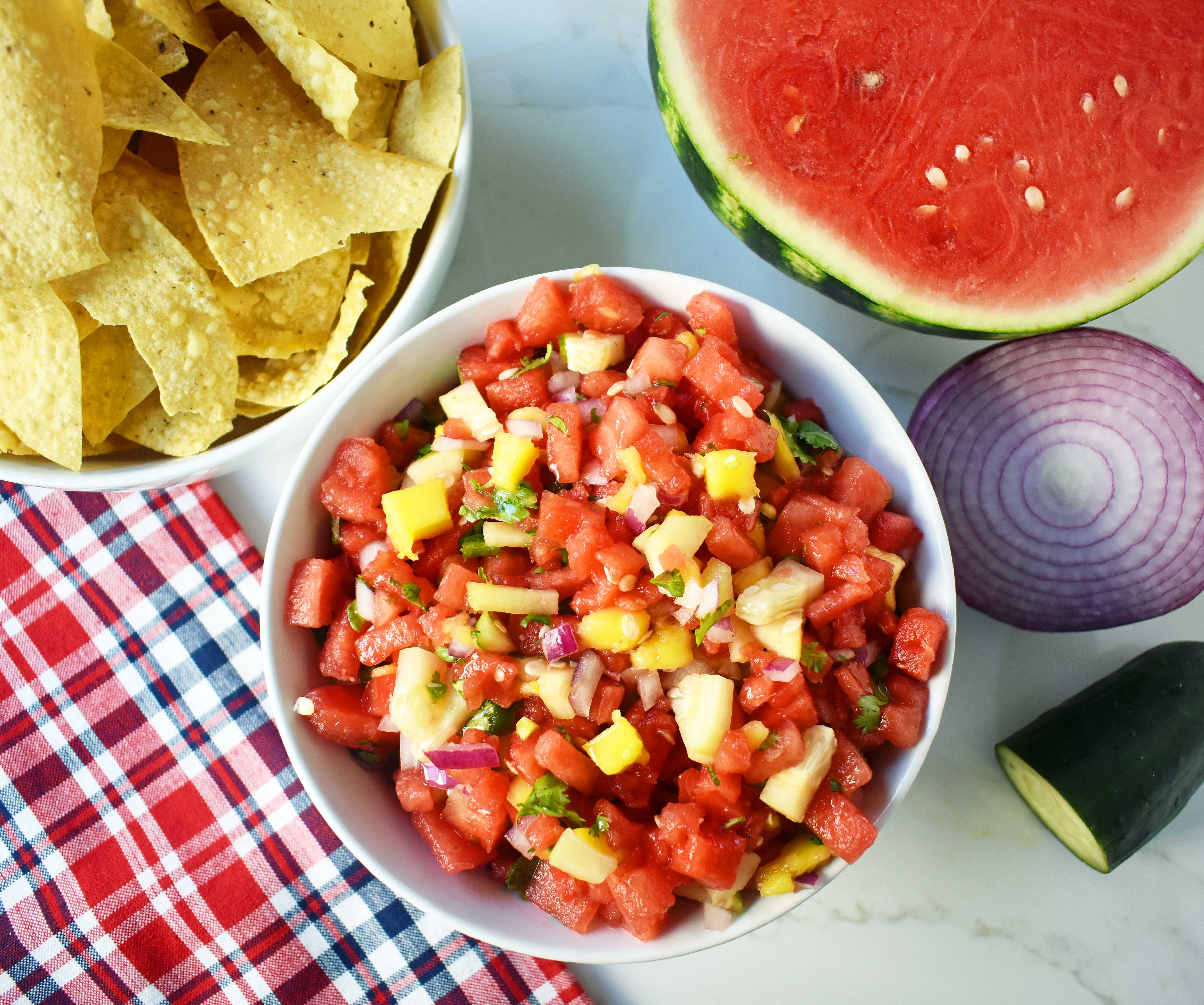 My Mom always taught me when making salads or salsa, to finely dice all of the fruits and vegetables. Even the lettuce was chopped into small bite size pieces! She was on to something, because when they are diced small, you can taste all of the different ingredients in every single bite.
You can make this as spicy or as mild as you like. If you want to go really spicy, add a habanero pepper, which gives crazy huge flavor with a nice heat payoff at the end. It's the perfect balancer to the sweet watermelon and mango. The cool, crisp cucumber adds a nice crunch to the salsa and the red onion adds a mild flavor without completely overpowering it. I dig red onions for that reason -- they are much milder than yellow ones. Cilantro adds that herbal freshness that every salsa needs too.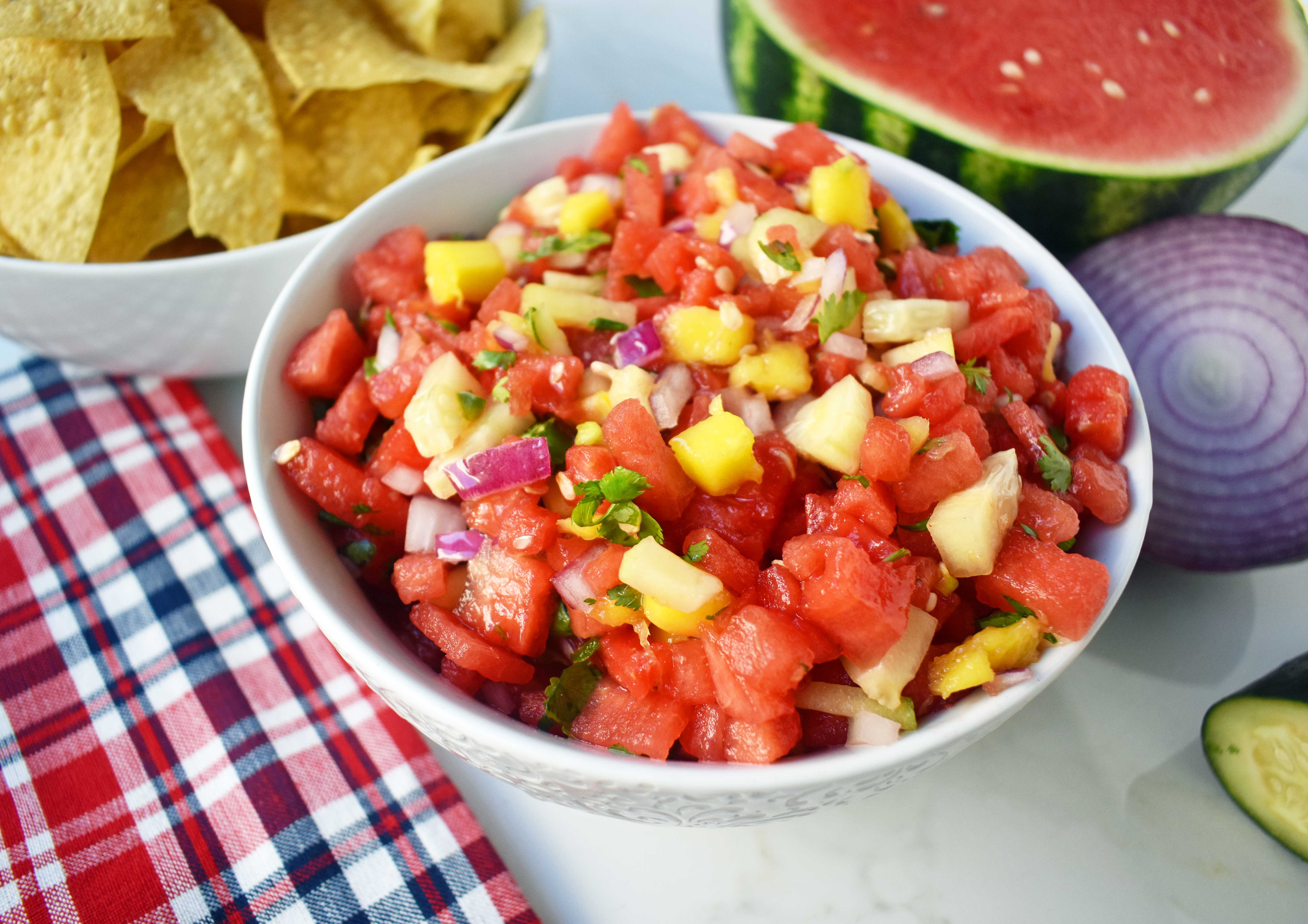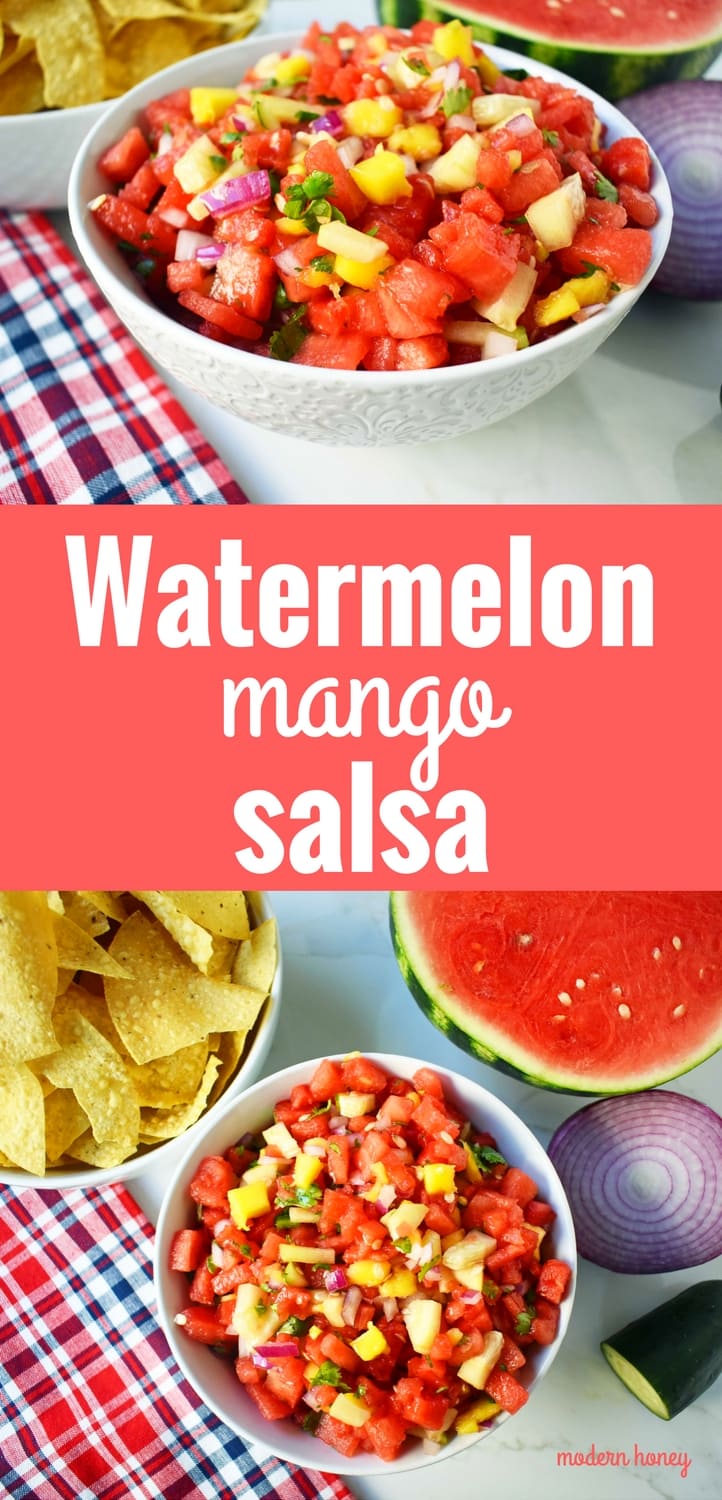 Hope ya'll love this Watermelon Mango Salsa. Happy Eating, my friends! xo