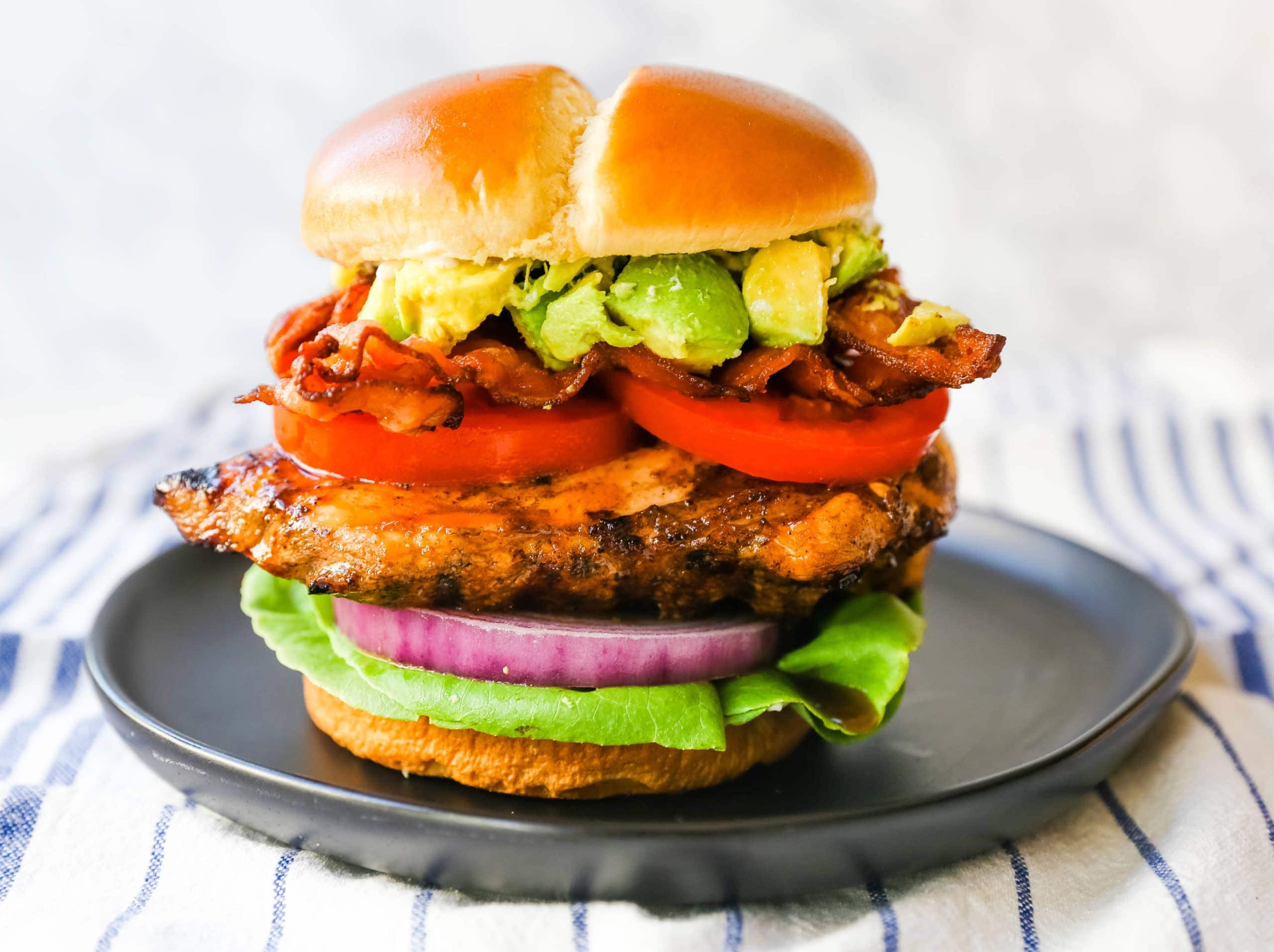 Avocado Bacon Grilled Chicken Sandwich
Juicy marinated grilled chicken breast with crispy bacon, creamy avocado, juicy tomato, crisp lettuce, all on a brioche bun.
Some people just love their chicken. Some people love their beef. So why don't we please them both on this Memorial Day weekend? This is the perfect grilled chicken sandwich and then we add crispy bacon and creamy avocado to just put it over the top.
My favorite go-to chicken marinade recipe is this one -- THE BEST CHICKEN MARINADE RECIPE. This grilled chicken sandwich uses a simpler variation of that recipe and makes the most flavorful and juicy chicken! The beauty of it is that it only needs about 30 minutes to marinate the chicken.
My husband has big plans for this Memorial Day feast. He has already set his sights on smoking baby back ribs, grilling up some burgers, and of course making this Avocado Bacon Grilled Chicken Sandwich. We better start inviting some people over to help us eat all of this food!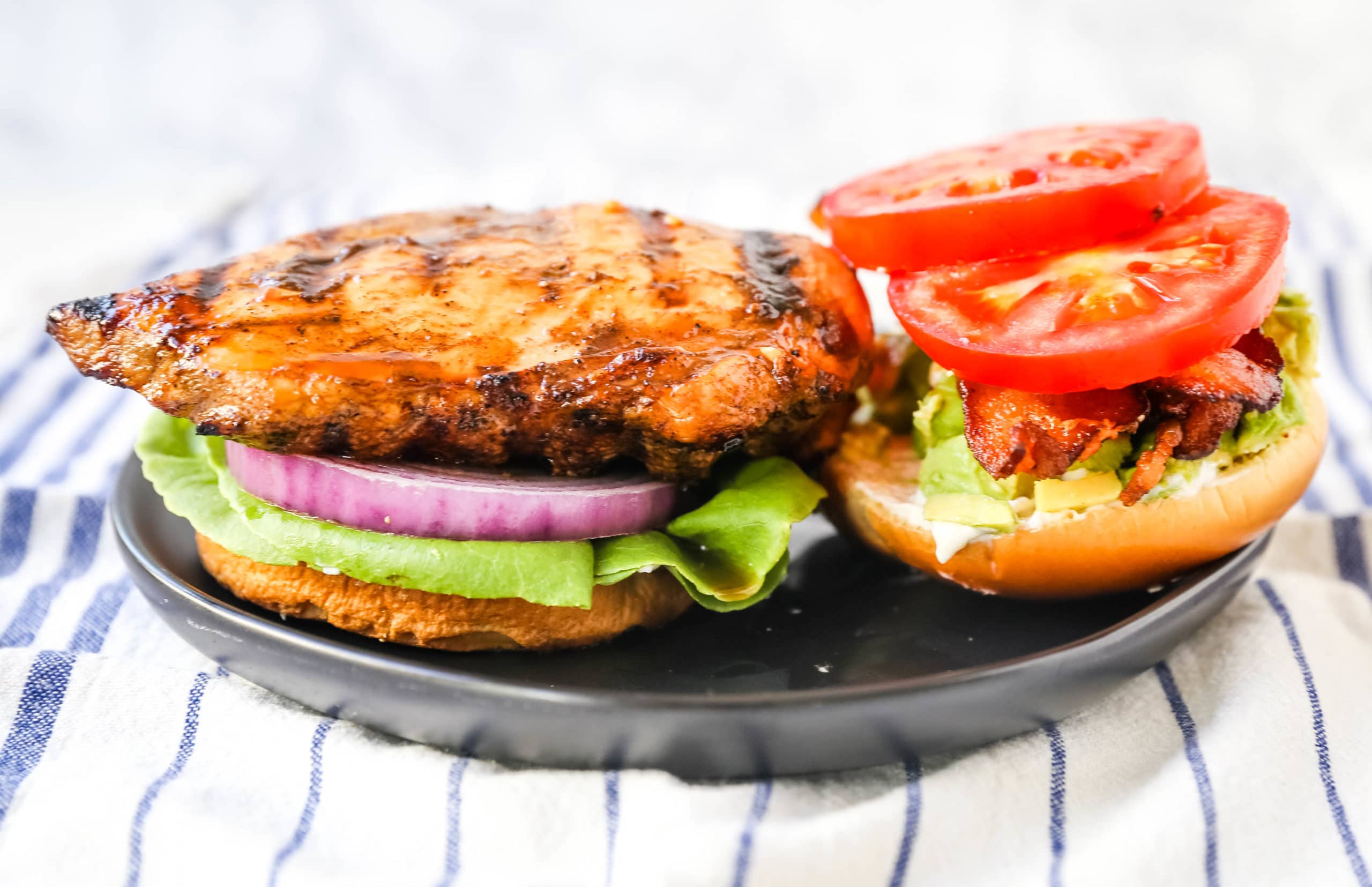 When making the chicken marinade, let it marinate for about 30 minutes. I always pierce my chicken breast with a fork to let the marinade penetrate throughout the chicken. Preheat the grill to medium heat. Give a quick brush on the grill with some oil to prevent sticking.
Cook the chicken for approximately 5-6 minutes per side, depending on the thickness of the chicken. You can always pick up thinly sliced chicken breasts and they will be cooked through very quickly. The internal temperature of the chicken should reach 165 degrees.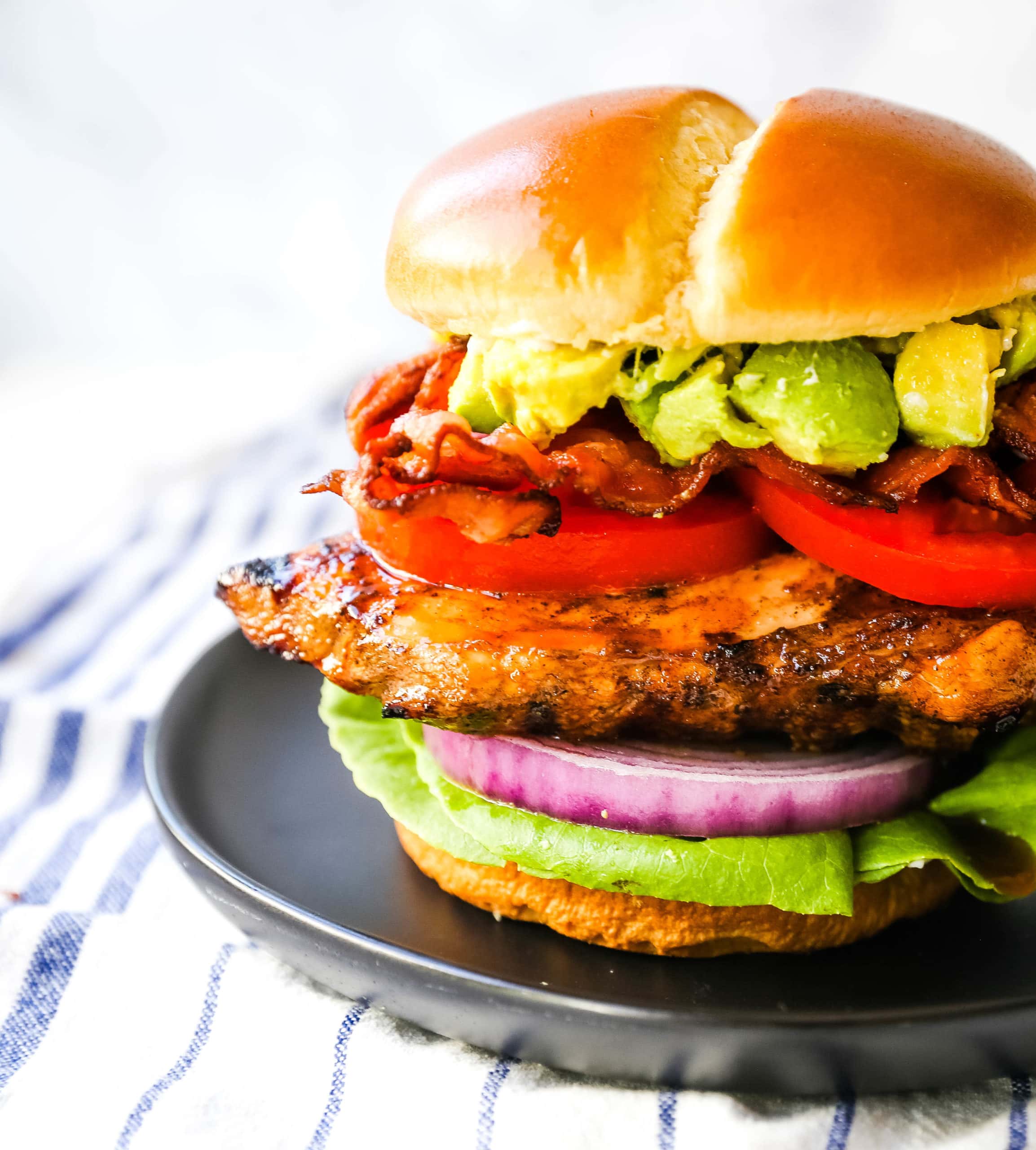 I hope you love this Grilled Chicken Sandwich with Avocado and Bacon! I love to see your creations so share them by tagging @modern_honey on instagram.