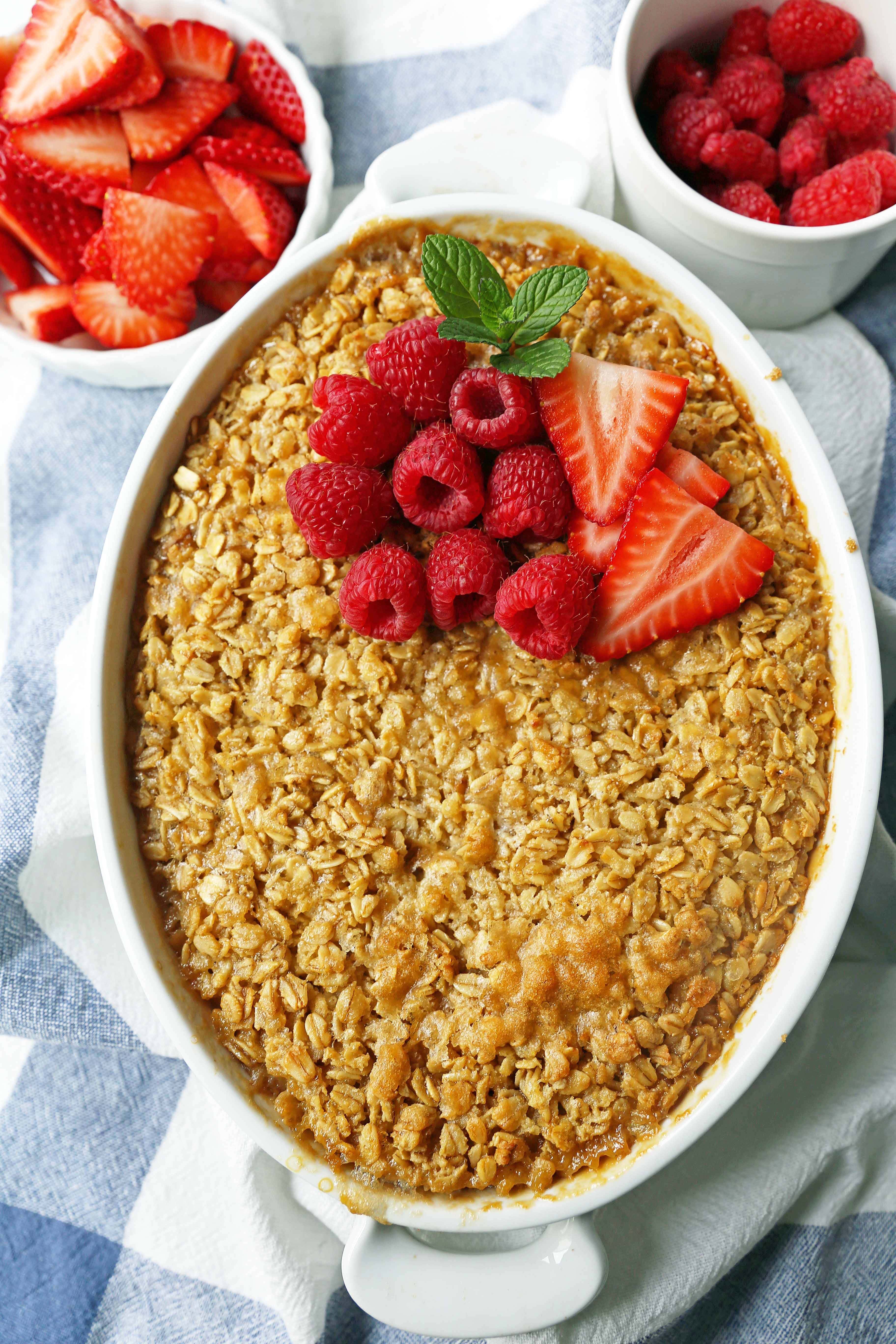 Baked Oatmeal
A warm, comfort food breakfast is a perfect way to serve a crowd or to re-heat for those busy mornings.  
I have been a huge fan of baked oatmeal for years. One morning, we went over to my Mom and Dad's house for brunch and she served a big dish of warm baked oatmeal with brown sugar, fresh raspberries, strawberries, and walnuts.  I was hooked! I asked her for the recipe and have been making it ever since.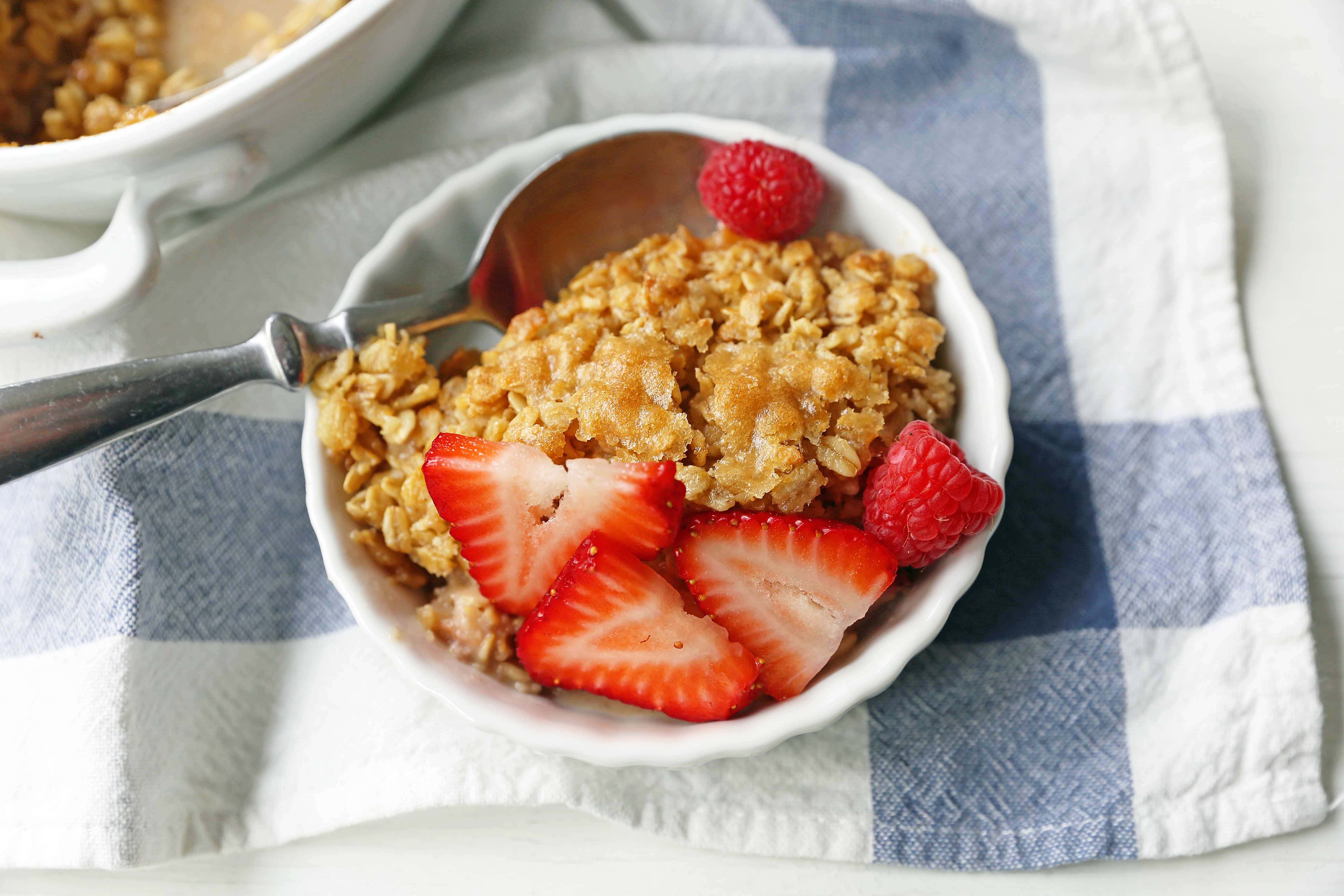 What is Baked Oatmeal?
It is made with rolled oats, brown sugar (or real maple syrup), milk, eggs, vanilla, your favorite fruits and nuts and baked until warm and the oatmeal is softened.  It can be topped with fresh berries. I love serving it to my family on busy mornings or when I am hosting a breakfast with friends.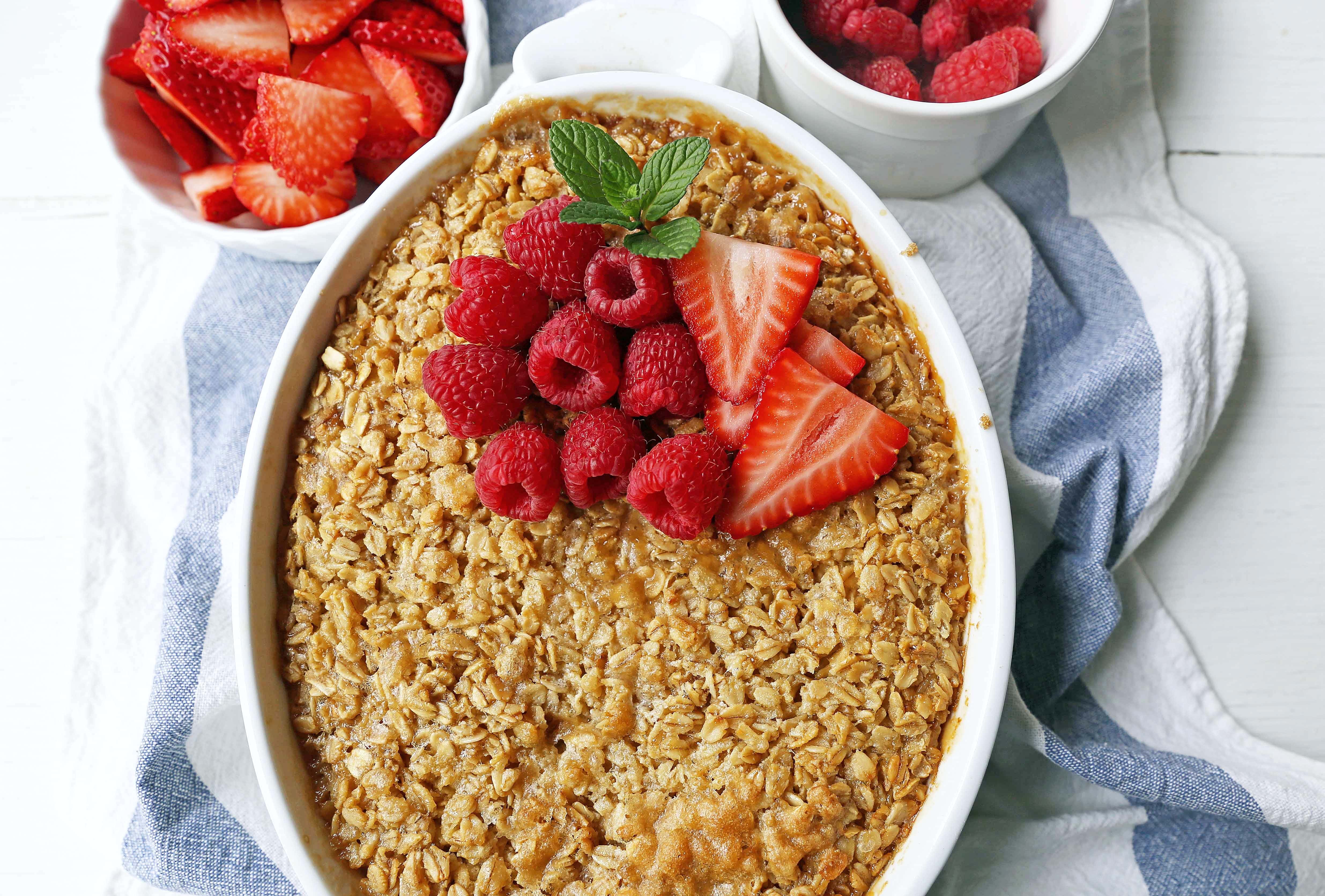 Years ago my Dad went to get an annual check-up and part of it included cholesterol screening.  His numbers came back and his cholesterol was way out of the healthy range. He was told he needed to change up his diet and part of it included eating oatmeal for breakfast in the morning.  Oatmeal is one of the foods that is known for its cholesterol-lowering properties. When you add fresh berries and walnuts, you have a heart-healthy breakfast.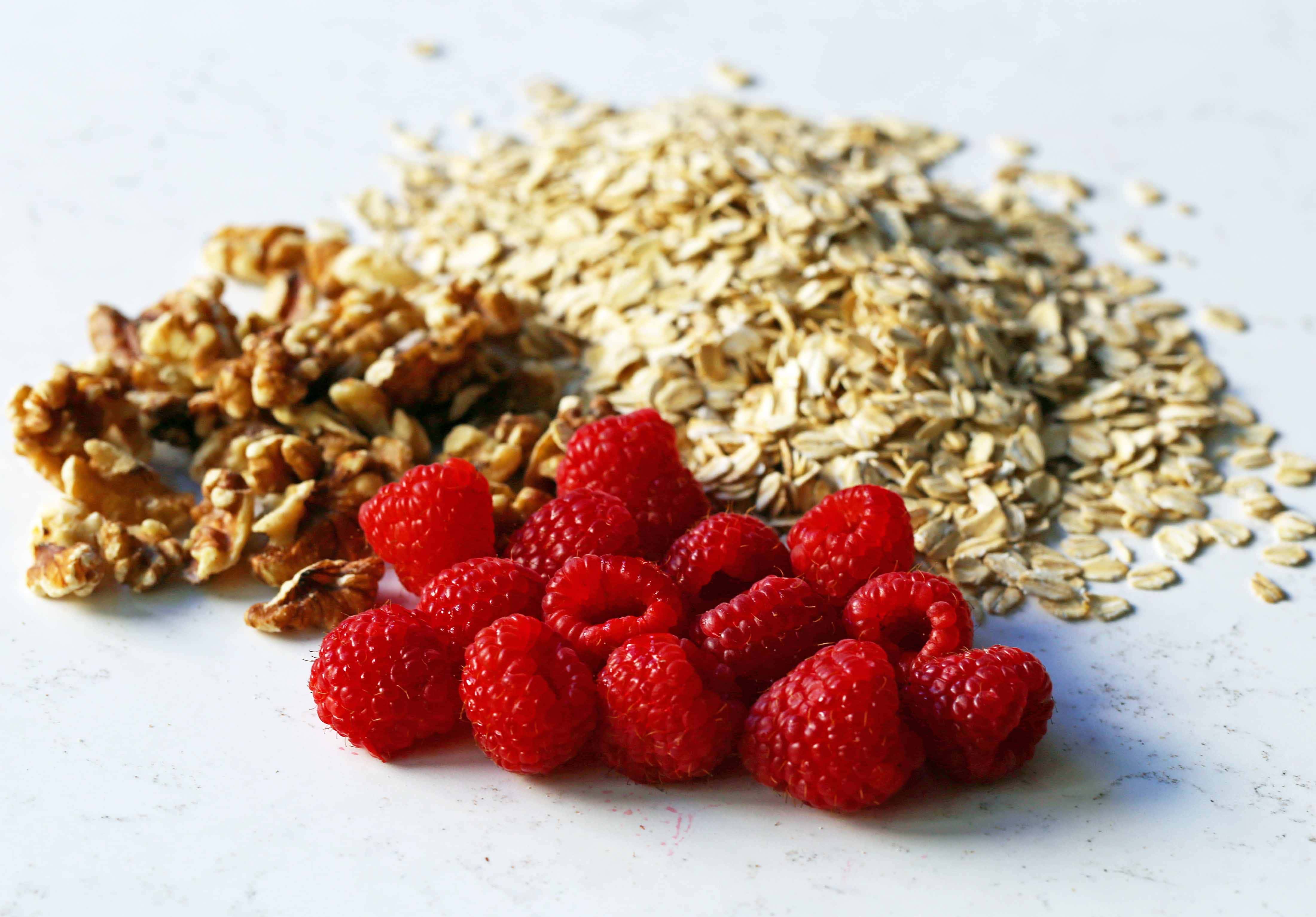 How to make Baked Oatmeal:
 Start with rolled oats. These are the old-fashioned rolled oats, not to be confused with the 5-minute oats.  Stir rolled oats, brown sugar, nuts, baking powder, salt, and cinnamon, if so desired, together in a bowl. Reserve ¼ cup of brown sugar for the topping.
In another bowl, whisk together milk, eggs, and vanilla.  In a small microwave-safe bowl, melt butter in the microwave.
Add all ingredients together and place in an 8 or 9-inch baking dish. If you want to add fruit to the baked oatmeal, place it at the bottom of the baking dish. Some of the best fruits to use are -- apples, raspberries, strawberries, blackberries, etc. I would suggest using about 1 ½ cups of fresh fruit.
Sprinkle remaining ¼ cup of brown sugar all over the top of the oatmeal. This helps to create a sugary crust when it is baked.  Once it is baked, top with fresh berries or your favorite fruits.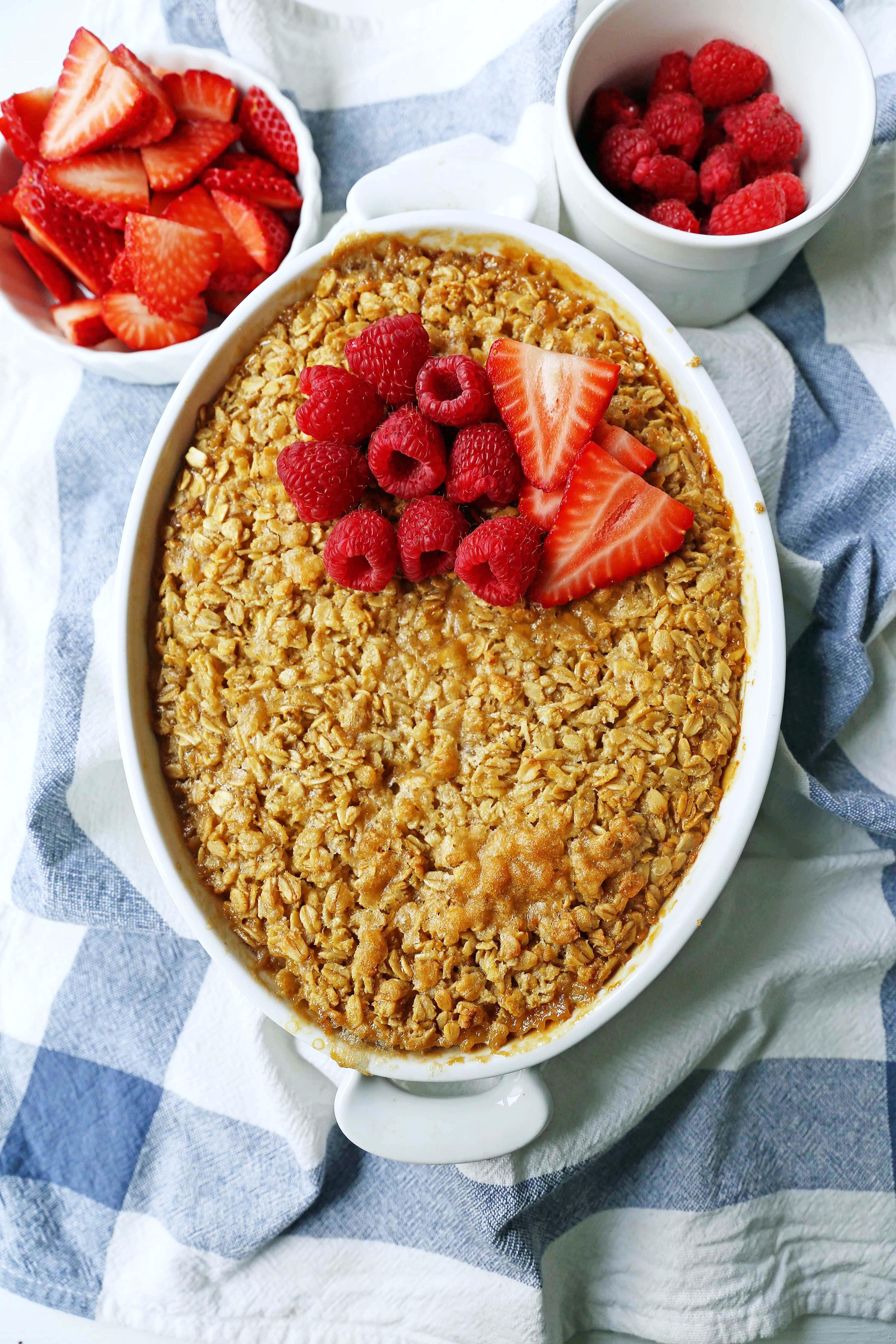 Since February is Heart Health month, the Kroger Family of Stores (Fry's in Arizona) are offering FREE Heart Screenings.  You read that correctly --- completely FREE! I was able to get one and it really encouraged me to make my own dietary changes. Knowledge is power!
The free cholesterol screenings are offered at a Kroger Pharmacy or the Little Clinic. Here is more information and how to schedule your very own free heart health screening appointment.  You can call or go online to your closest Kroger pharmacy page.  They make it so easy!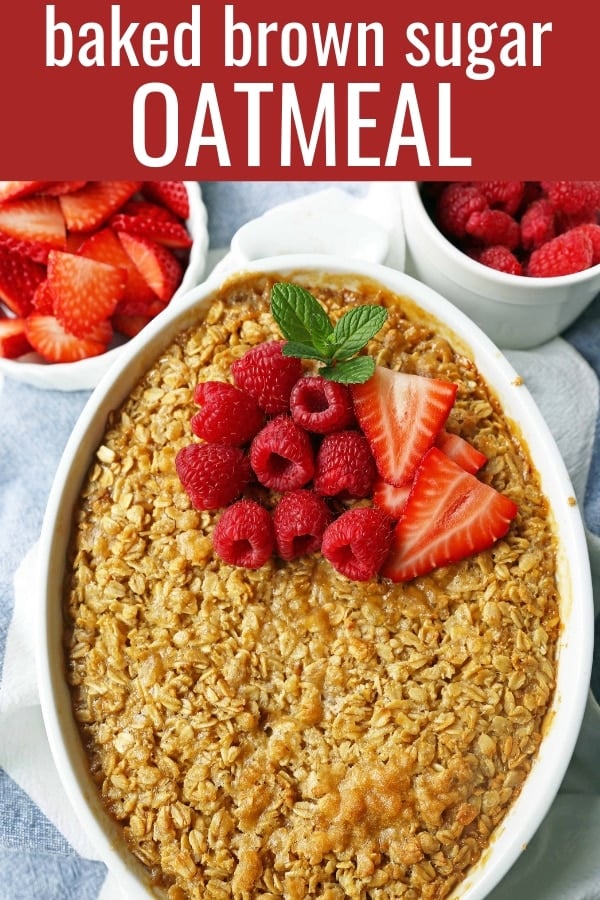 I love to hear from you! If you make this recipe, please be sure to leave a comment and give this recipe a rating. Sign up for my newsletter below so you never miss a recipe. Thank you for following along! I truly do have the greatest readers. FOLLOW ME ON:   INSTAGRAM --- FACEBOOK --- PINTEREST
This post is sponsored by Kroger but all of the opinions stated above are mine.