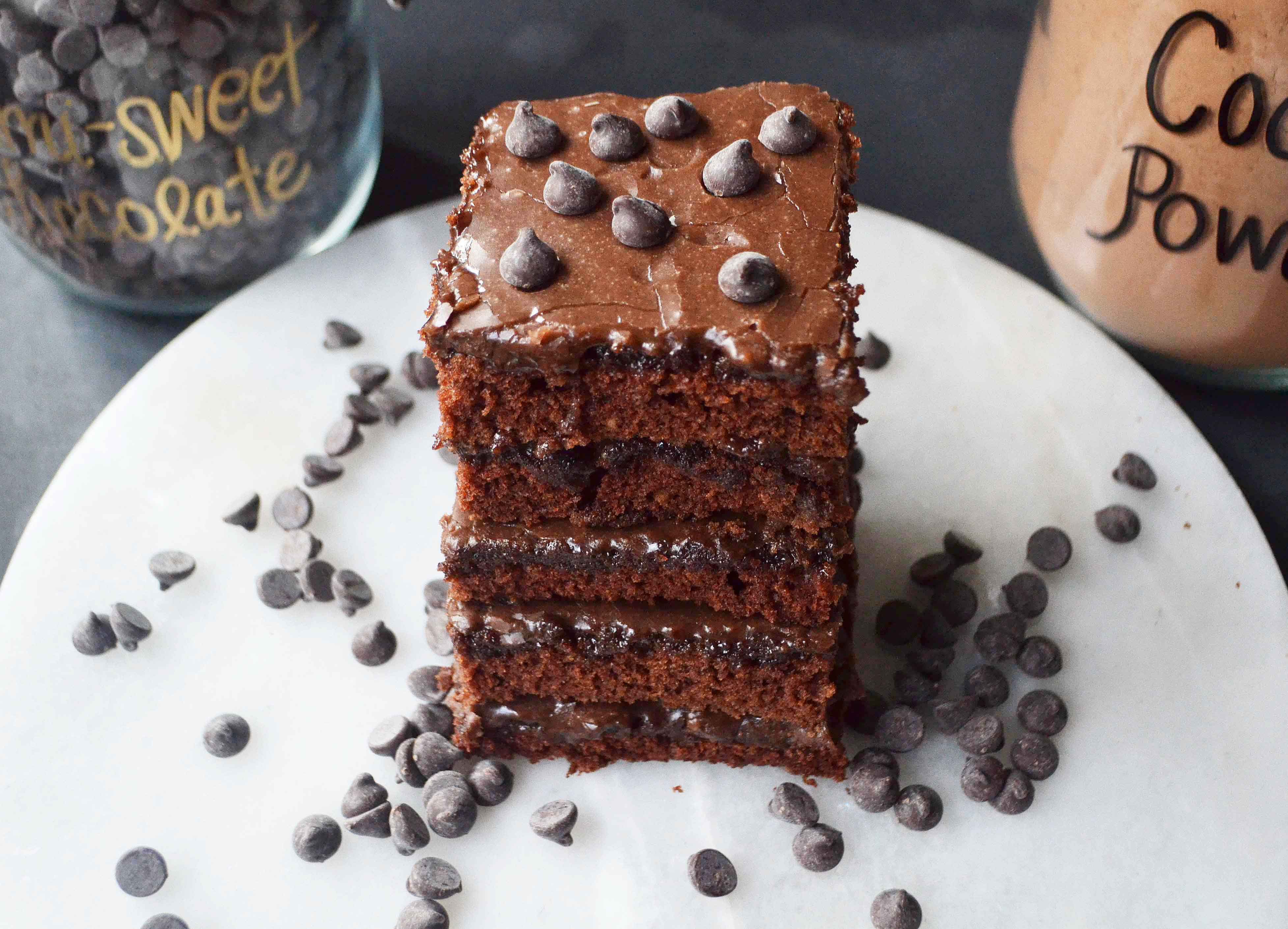 Texas Sheet Cake Recipe
A quick and easy popular Texas Sheet Cake Recipe that can be made in a snap. It is always a crowd pleaser!
The internet is filled with Chocolate Texas Sheet Cake Recipes but I am bringing you....
The Best Dang Chocolate Texas Sheet Cake.
Heck yeah, y'all!
This cake is legit.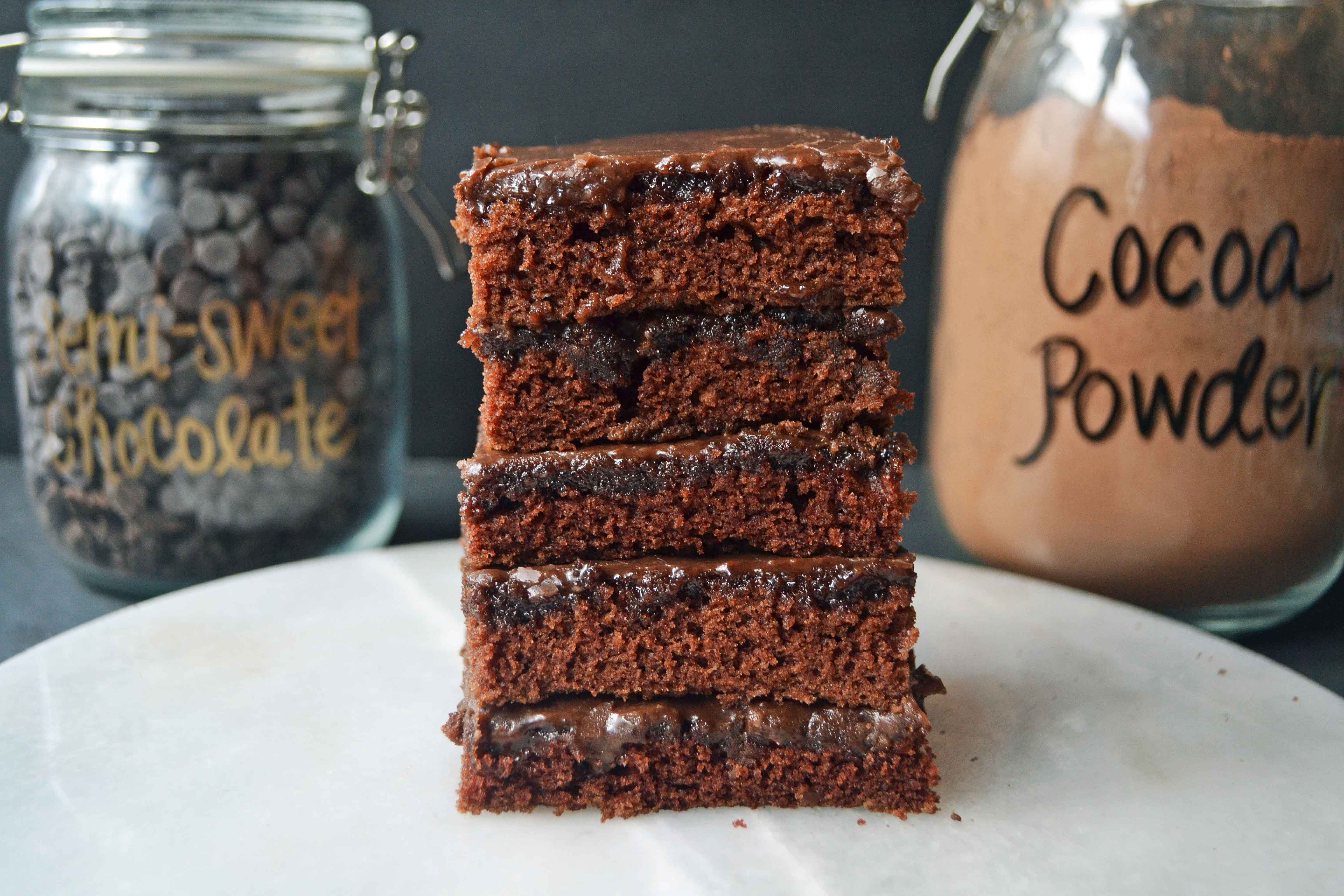 One of my dear friends, Heidi, is a phenomenal baker. I used to live 4 houses down from her and when I would hear she was baking, I would be at her door in 30 seconds flat. Her signature baked good is her Chocolate Texas Sheet Cake. It's what she is known for because she has mastered it. There is an art to chocolate cake baking, people!
Thankfully, she shares her recipes and she was kind enough to allow me to post this Best Dang Chocolate Texas Sheet Cake on Modern Honey. We all thank you, Heidi! xo
The beauty of a Chocolate Texas Sheet Cake is how easy it is to make! There's no worrying about stacking the layers, wondering if you are going to end up with the Leaning Tower of Pisa. The cake batter is spread out into a large baking sheet and baked.
Once it comes out of the oven, you literally just pour frosting over the warm cake and spread it to the edges. It's the perfect dessert to bring to a potluck because it can serve a lot of people without a lot of work! Let's not forget that it's a huge crowd pleaser. People love themselves some Texas Sheet Cake.
How to make Chocolate Texas Sheet Cake:
Melt the butter and sugar in a saucepan. It helps to dissolve the sugar crystals and create a creamy texture. No grainy sugar in this cake! You don't even need to bring out the mixer.
Buttermilk is one of the most underrated items in baking. It creates unbelievable texture without all of the fat of heavy cream. It's a huge difference maker in a cake and an integral part of this recipe.
The frosting is made with simple ingredients - butter, cocoa, powdered sugar, and a touch of buttermilk. You can substitute heavy cream for a richer frosting. The buttermilk and heavy cream are the game changers in the frosting.
It's the easiest homemade cake on the planet. It's famous around these parts for a reason. It's time-tested, kid and adult approved.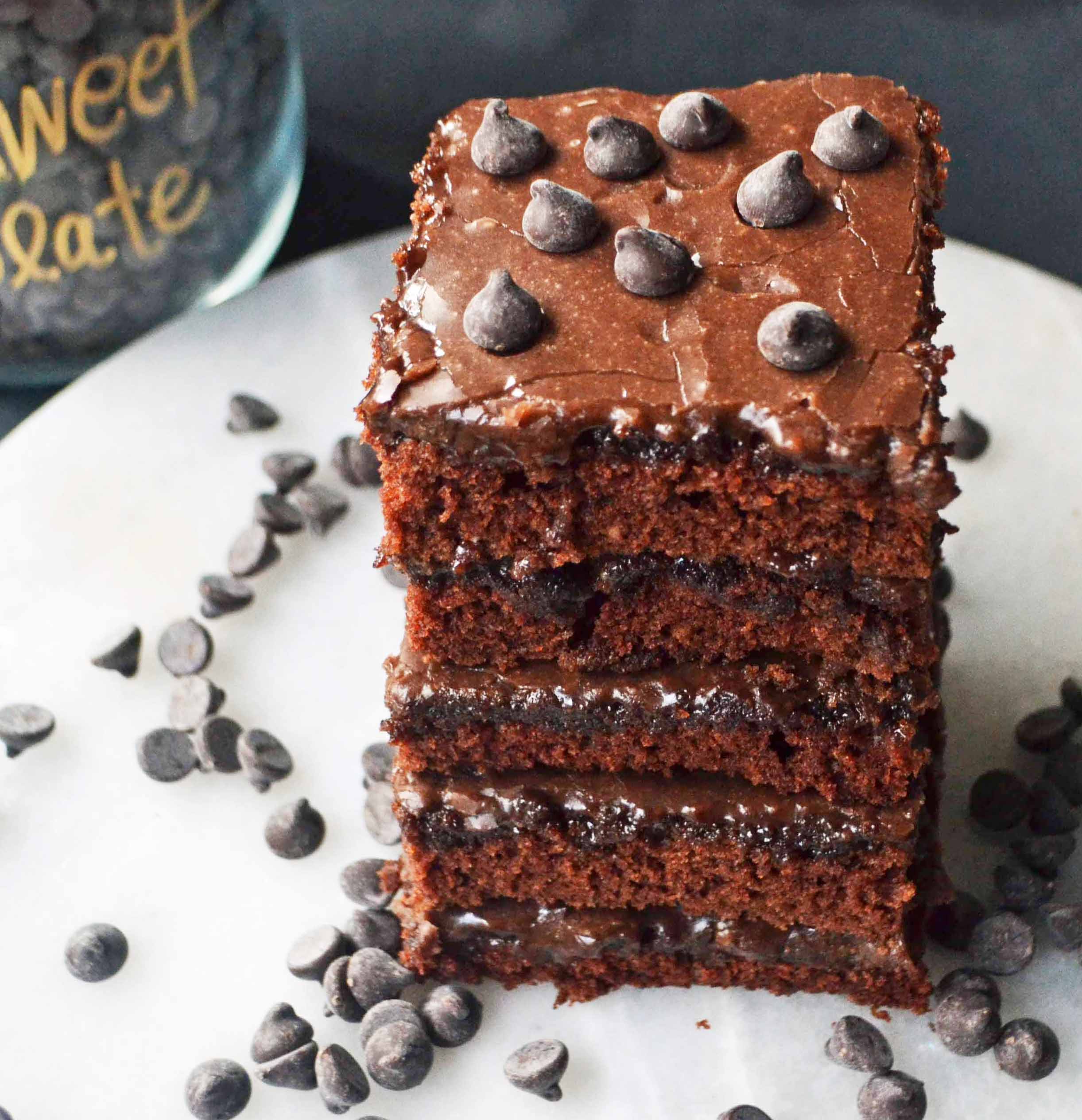 If you are asked to bring a dessert to a potluck or want to wow people with your cake making skills, then this Best Dang Chocolate Texas Sheet Cake is for you!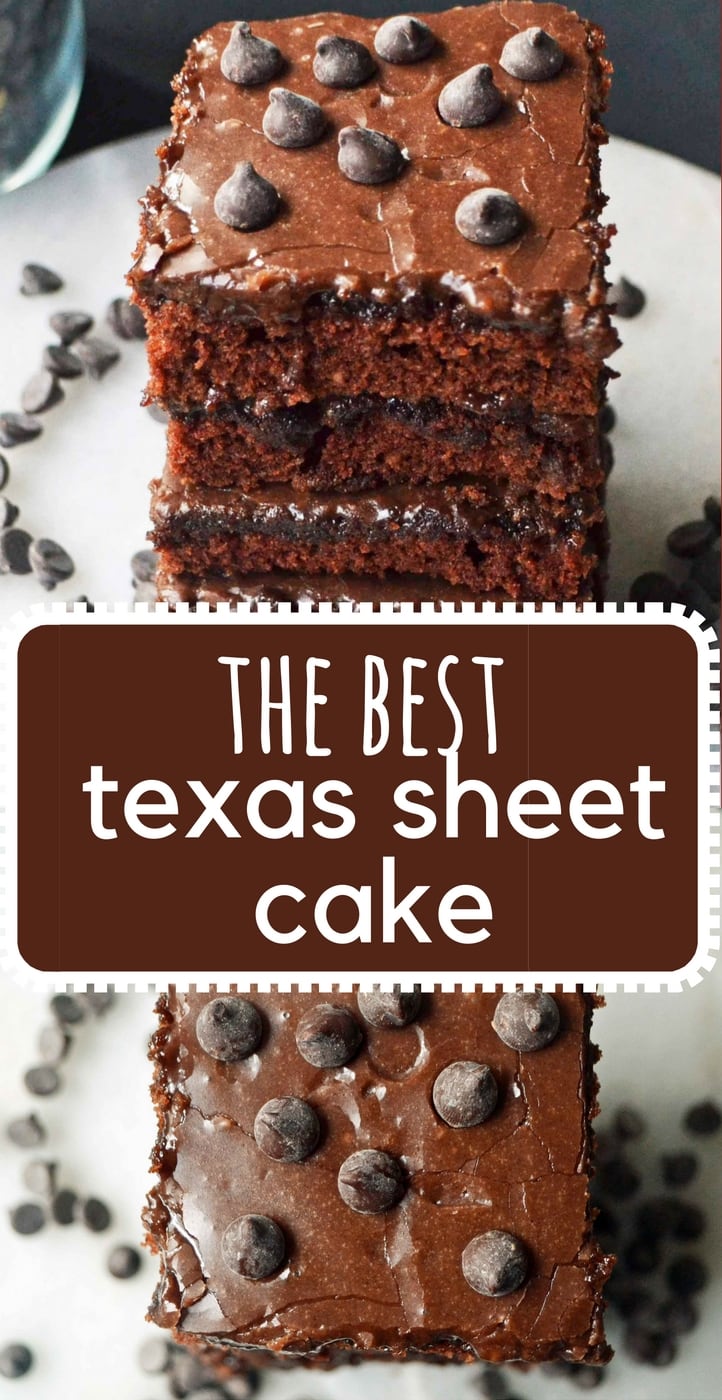 Happy Baking, my friends!