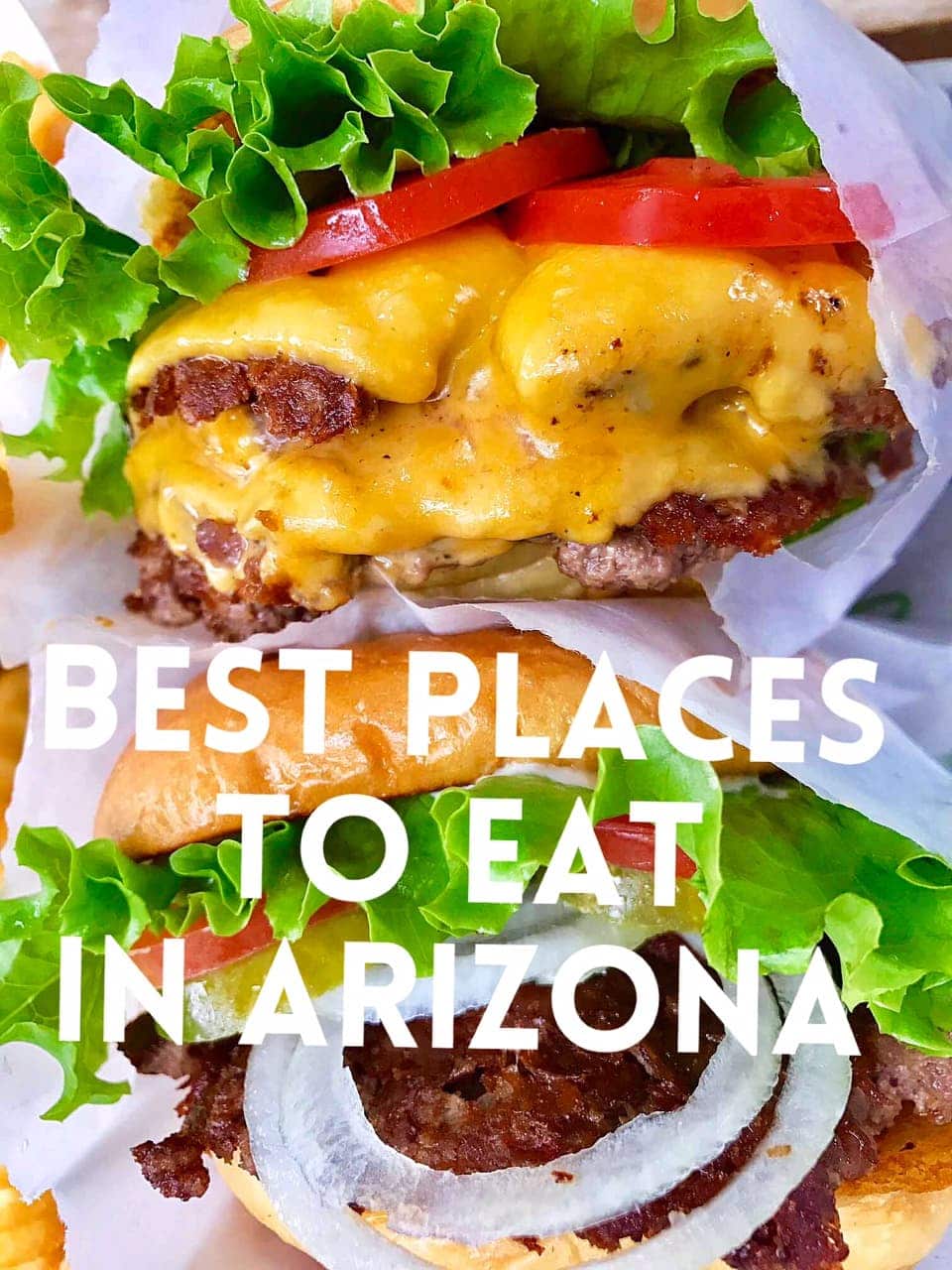 BEST PLACES TO EAT IN ARIZONA
I am a born and raised Arizona girl and am passionate about FOOD. One of my favorite things to do is to try out restaurants all over Arizona. When my husband and I plan a date night every weekend, we are always trying to remember our favorite spots or restaurants that we have wanted to try out. After much research and talking with friends and family, I have compiled a comprehensive list of the best places to eat in Arizona.
You will find a list of the best places to eat and tips of some of the popular items to order. I would love to hear some of your favorite places to eat so let me know in the comments. A printable category list is down at the bottom.
Joe's Farm Grill - As seen on Food Network. Everything made from scratch and they even have their own gardens behind the restaurant. Gorgeous outdoor setting set amidst the large trees. Order the Chicken Farm Salad, Fontina Burger, BBQ Bacon Bleu Burger, Sweet Potato Fries with Pineapple Serrano Dipping Sauce, Pesto Chicken Sandwich, or BBQ Plate.
Joe's BBQ - Set in historic downtown Gilbert that is lined with restaurants. Order the BBQ Pork Sandwich, Baked Beans, Homemade Mac n Cheese, Loaded Baked Potato topped with BBQ pork, and ribs.
Postino's - trendy, ultra crowded spot with locations all over the Phoenix area. Order the bruschetta boards.
Olive & Ivy - A fabulous place to people watch on the waterfront in Scottsdale. Order the Bacon Wrapped Dates, Bruschetta Board, Melon Salad, Sweet Potato Cannelloni, and Prosciutto and Ricotta Tortellini.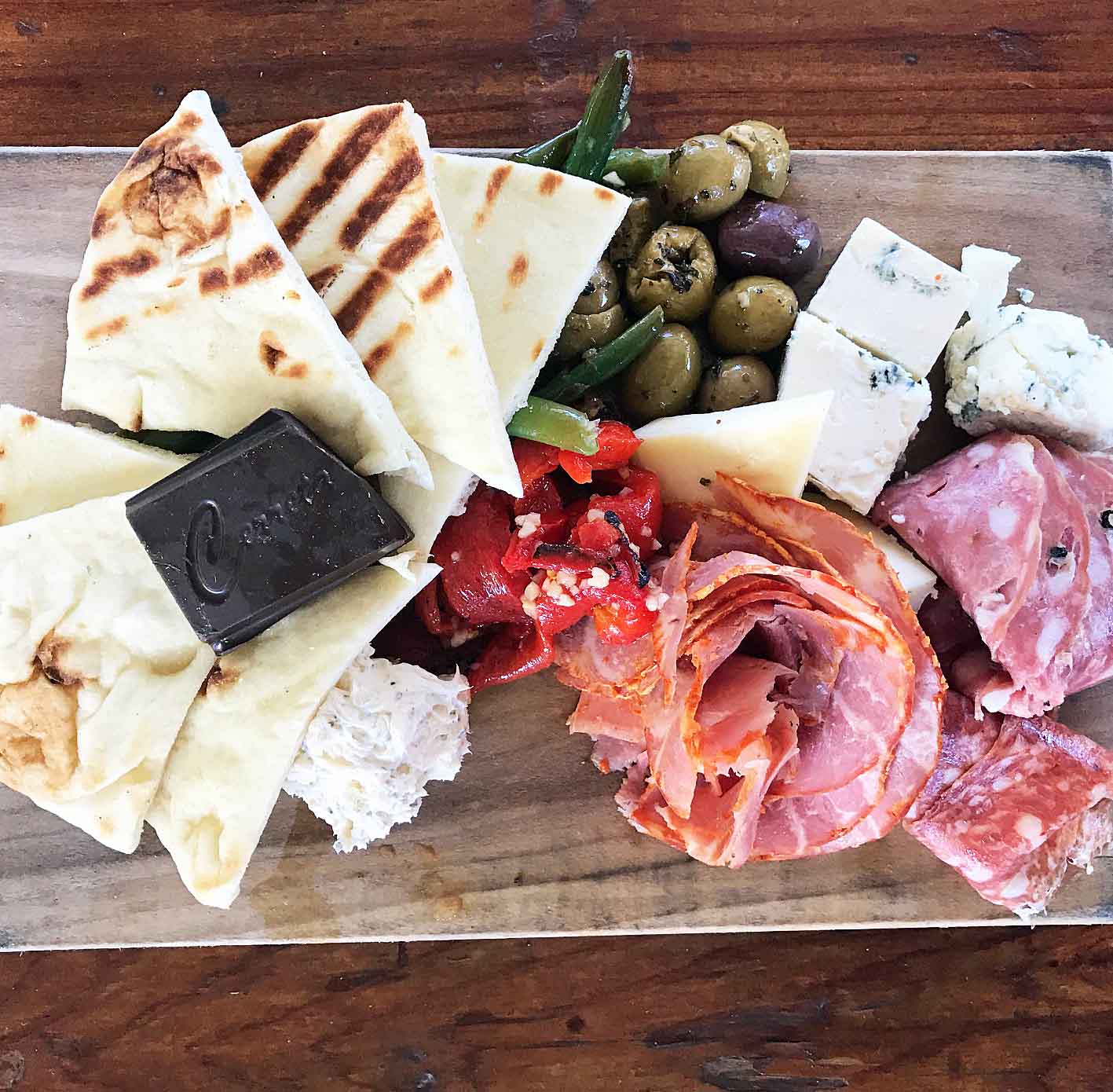 Olive Mill - It may be in the middle of Queen Creek but it is worth the drive. Outdoor picnic tables, fire pits, and live entertainment on the weekends. Tours are available to see how olive oil is produced plus samples inside the store. Antipasti Board, Bruschetta, Sandwiches, Blood Orange Olive Oil Cupcakes and Gelato.
Oregano's - made from scratch food with large portions. Order the Pablo Picaso Mexican Salad, the Guacatony, Kick Butt Garlic Bread, Stuffed Chicken Pesto Pizza, Thin Crust Sausage and Pepperoni, and save room for their Pizzokie.
Spinato's - Order the Spicy Italian or Mama's Signature Pizza.
Temari Fine Japanese and Sushi - A small restaurant focused on unique sushi and Japanese food.
Gecko Grill/Moreno's - coastal mexican food in casual setting. Order the chicken mango quesadilla, shrimp pineapple tacos, green chile enchiladas.
Giordano's Pizza -- famous Chicago pizza finally made it's debut in Phoenix
North - Rustic Italian food in trendy setting. Try the Meatballs, Zucca Chips, Chef's Board, Handcrafted Pasta + Pizzas
Rehab Burger 
Defalco's Italian Grocery
Arcadia Farms 
High Tide - A small restaurant in Gilbert that is known for the quality of their seafood. The Louisiana Gumbo is out of this world.
Tia Rosa's Mexican/Boca Taqueria - Try papas con carne, stuffed quesadilla, salmon and shrimp tacos, plato de carne, and enchiladas.
NYPD Pizza - Authentic thin crust New York Style Pizza. Don't miss the SOHO salad pizza, calzone, cheese pizza, and reasonable lunch specials.
Local Eats - a small, order-at-the-counter restaurant that serves made from scratch food. Try the wood-fired pizzas, sandwiches with homemade cibatta bread, and the Local Chop Salad.
Blue 32 - a nice sports bar atmosphere where almost everything on the menu is made from scratch. Don't miss out on the french fries!
Backyard Taco - a small, order-at-the-counter Mexican place. Get the crazy baked potato filled with carne asada.
Ajo Al's - a traditional Mexican food restaurant with solid unlimited chips and salsa. Get the Pizza Nortena to share.
Culinary Dropout - has a trendy vibe and located in downtown Scottsdale. Get the homemade pretzels + cheese.
Jalapeno Bucks - Located in Mesa. It's a Mexican and BBQ joint known for it's brisket.
Proof at Troon North - the ambience and unique charm of this restaurant makes it a must visit. Don't miss the hot homemade pretzels with cheese sauce, the burger, and handcrafted ice cream shakes.
Flancer's Cafe - A no-frills restaurant with quality food. Get anything with green chilies!
Mango's Mexican Cafe - An order-at-the-counter restaurant located in downtown Mesa. Thick, handcrafted chips with the freshest spicy salsa.
Windsor 
Sumo Maya 
Hillstone 
The Henry - Ultra trendy restaurant located in Arcadia. Don't miss the burger.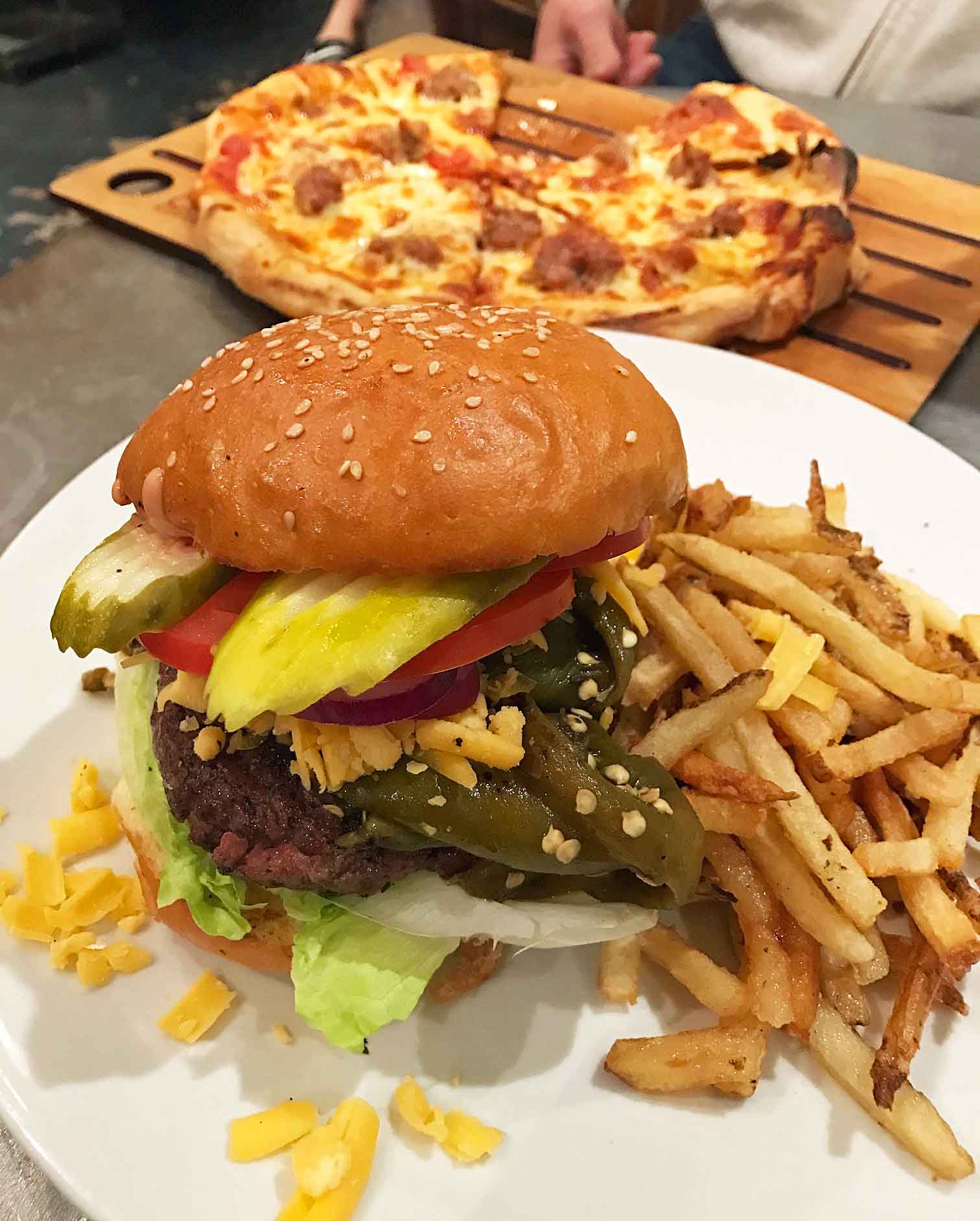 La Grande Orange - trendy place set in Arcadia area. Order the Gladiator Pizza, Avocado Pizza with Prosciutto, Roasted Corn Pizza, Green Chili Cheeseburger, and Red Velvet Cake.
Liberty Market - located in downtown Gilbert. Hip, trendy restaurant with unique salads, wood-fired pizzas, sandwiches, steaks, and desserts. Go here on your birthday and you get $10 off your food.
Nello's - a Chicago style pizza joint. The garden salad with grilled chicken with their house dressing is a must order.
Herb Box 
Tuck Shop 
St. Francis --Must try the French Onion Burger and Pork Chili Verde.
Cibo - located in an old home in downtown Phoenix. Beautiful ambiance with charming outdoor lighting. Try the pizzas, homemade pastas, salads, and crepes.  The chef is straight from Naples, Italy.
SoCal Fish Co. - This place is set in downtown Gilbert and is known for its fish Tacos
Oregano's - Kick-butt Garlic Bread with Cheese, Pablo Picaso Salad, Chicken Pesto Stuffed Crust Pizza, Thin Crust Pepperoni, Antipasto Salad, Guacatony, Italian and Meatball Sandwiches, Pizookie
FNB
DeSoto Central Market
Pig + Pickle
Liberty Market - located in downtown Gilbert. Hip, trendy restaurant with unique salads, wood-fired pizzas, sandwiches, steaks, and desserts. Go here on your birthday and you get $10 off your food.
Nico's Heirloom Kitchen
The Mission Mexican
Pita Jungle - hummus trio with grilled chicken, chicken lavosh pizza, cauliflower
Mint Thai - curry dishes, sweet sticky rice with fresh mango
Hop Doddy - An Austin, Texas favorite is now in the Valley of the Sun. Go for the burgers with flavor, fries with green chili queso, prickly pear drink, and milkshakes.
Bobby Q 
Little Miss BBQ - there is a line out the door for good reason! This place sells out of their BBQ offerings every single day.
Blue Adobe - Don't judge a book by its cover! Located in downtown Mesa. New Mexican food with a heavy emphasis on Hatch Green Chilies. Try the tenderloin relleno, carne adovada, and shredded beef enchiladas.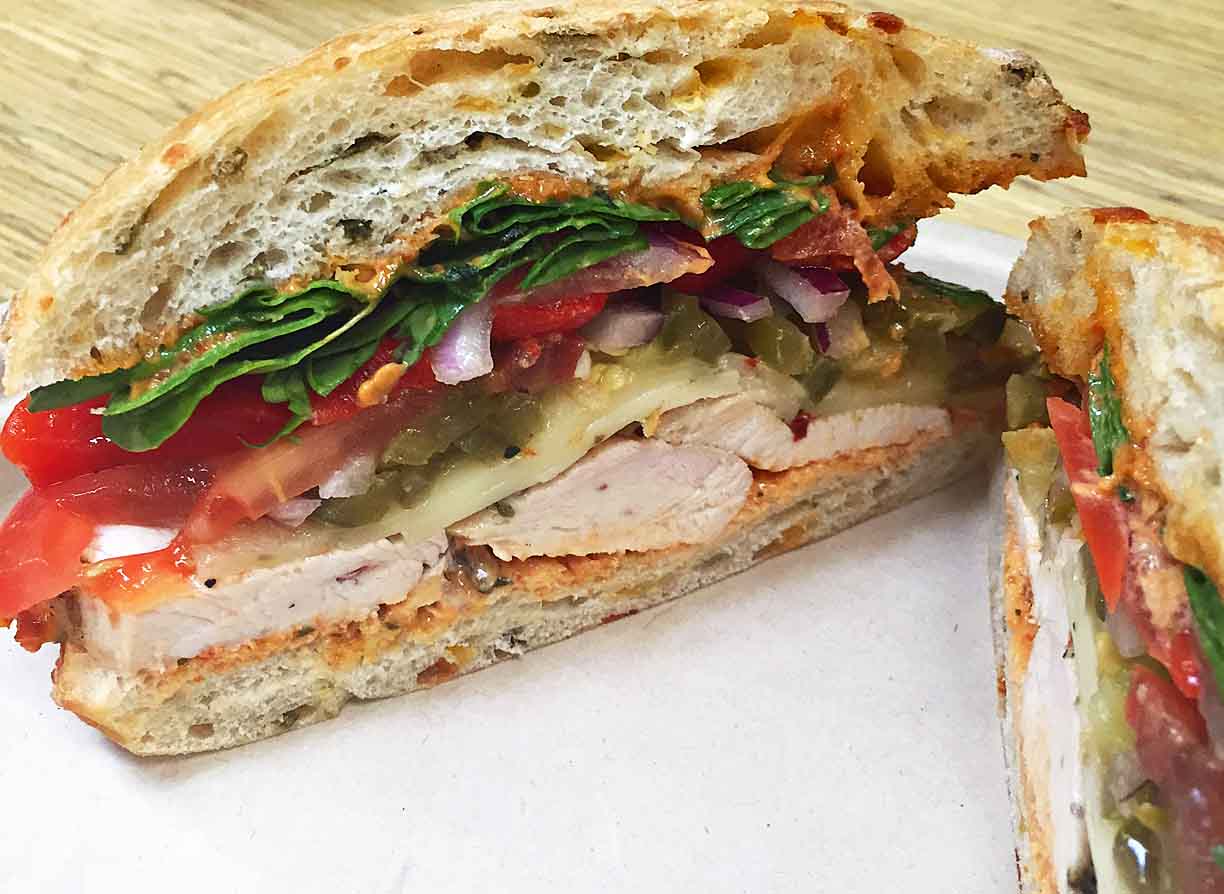 Whole Foods - Every store is different in what restaurant options they offer. The pizza is made with high quality ingredients, sandwiches to order, street tacos, and the vegetarian wok bowls are a personal fave. Don't miss their Chantilly Cake slices.
AHSO - A Teppanyaki restaurant located in Mesa.  Chicken, Steak, and Shrimp are always good. Pay the extra for fried rice and their mustard sauce is the best around.
Pizzeria Bianco - As seen on the Oprah Winfrey Show and has received numerous awards.
La Santisima Mexican 
White Chocolate Grill - A beautiful restaurant in North Scottsdale. Known for steaks, Burgers, and of course dessert.
Arrogant Butcher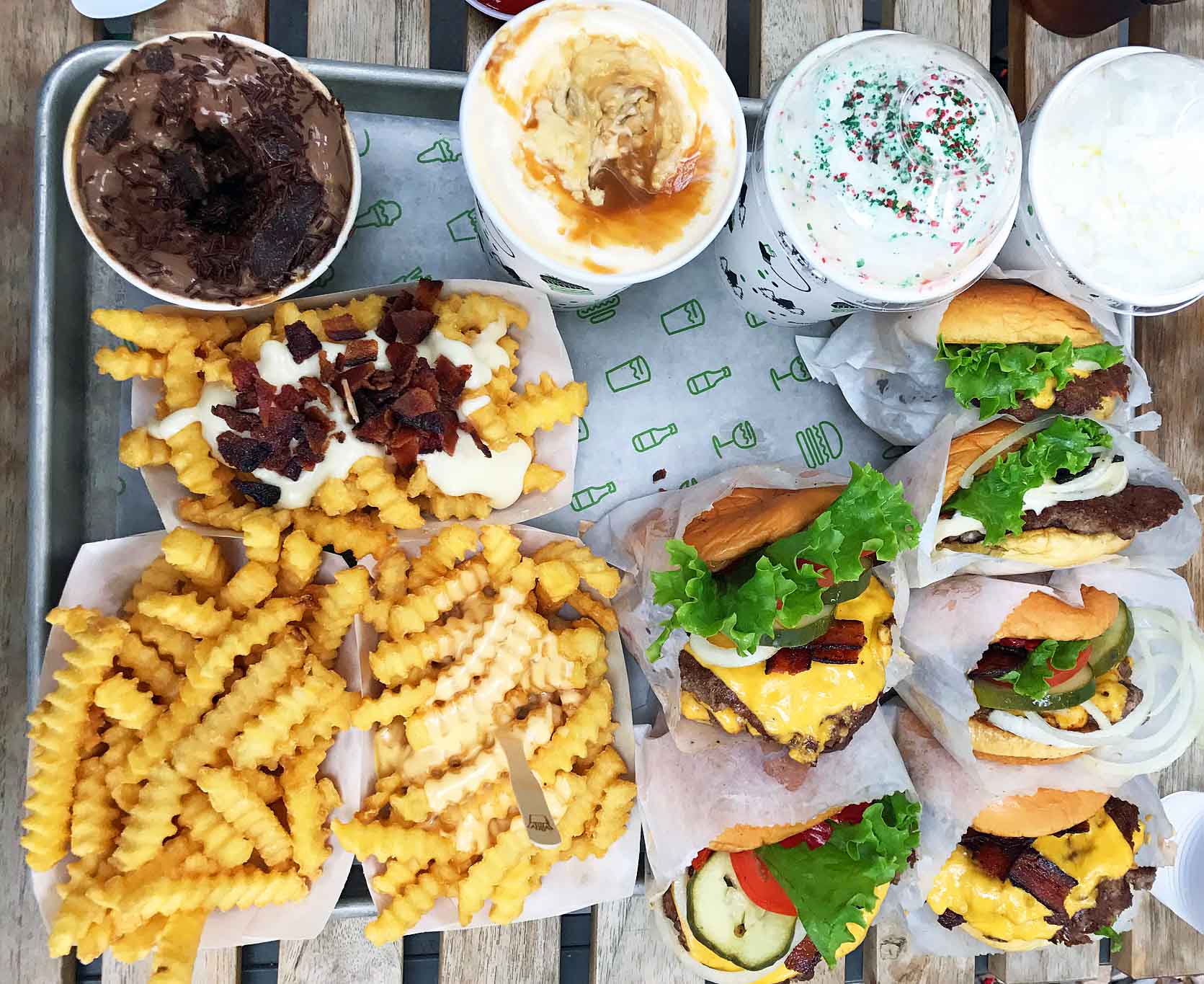 Shake Shack - A New York City favorite. Burgers, Shakes, and Crinkle Fries with Cheese Sauce.
Chelsea's Kitchen - Known for their sea salt chocolate chip cookies that are complimentary at the end of your meal.
Phoenix Public Market Cafe - Located in downtown Phoenix. Made from scratch breakfast + lunch. Get a slice of their incredible cake!
Cowboy Ciao - The Salmon Salad is a must try.
Flower Child - If you are eating healthy, this is the place to go! A happy, bright, colorful place with fresh ingredients and healthy options. Don't miss their fresh-squeezed flavored lemonades.
Beckett's Table 
The Stand - The Standard with Cheese (add jalapenos + bacon), french fries, short rib tacos, mexican street corn, aqua frescas, salted caramel shake
PROOF at Troon North Breakfast Buffet - Served on the weekends with fresh squeezed juices, specialty egg dishes, made-to-order omelettes, waffles, chocolate pancakes, and much more.
Carolina's - Don't judge by the outward appearance. Has the largest homemade, melt-in-your-mouth tortillas and out of this world machaca beef burritos. Don't leave without buying a dozen flour tortillas to go.
The Parlor
Barrio Cafe 
Chop Shop - If you are looking for something healthy, this is your place. Sandwiches, salads, protein bowls, juices, and smoothies.
BREAKFAST/LUNCH -
Cracker's and Co Cafe - if you are looking for a homemade, made from scratch meal then this is the place. Order the Southwest Chorizo Carnitas, Spicy Mexican, Banana Nutella Crepes, Roma Tomato Chicken Sandwich, Hot Robin Sandwich, Cream of Spinach Artichoke Soup, any of their gourmet salads, and Blackberry Bread Pudding.
T.C. Eggington's - our family call this the breakfast place of perfection. It's always the exact same high quality food and we've been going here for 25 years (hi Tom!). Order the O'Pear Grenache Omelette, Red Hot Mama, Percival's Hot Pad, Spicy Spain, Huevos Con Chorizo, Famous French Toast, Just Plain Pancakes, Cobblestone Pancakes, Bran Muffin.
The Local Donut or Bosa Donuts - if you are looking for unique, gourmet doughnuts go to Local Donut. If you are looking for outstanding traditional donuts, check out Bosa.
Butter's Pancakes - unique pancake toppings make this a must try breakfast place.
Henhouse Cafe - a warm, inviting breakfast and lunch place serving large portions and unique dishes.
Waffle Love - This isn't your ordinary waffle! It's by far the BEST waffle I have ever eaten. You can get it topped with fresh fruits, whipped cream, Nutella and Biscoff. A restaurant is located in Gilbert and a food truck moves to different locations daily.
Kneader's - a place known for it's baked goods. Breads and desserts made from scratch. All-you-can-eat cinnamon swirl french toast made with their homemade cinnamon bread. Salads with made from scratch dressing and sandwiches are solid choices.
Lux Central 
Fresche - Featuring acai bowls, fresh smoothies, and juices. Don't miss out on the tropical or chocolate coconut acai bowls. One of my favorites!
Snooze 
Matt's Big Breakfast - As seen on Food Network. Large portions and quality breakfast choices. Don't let the long line deter you!
NCounter - Located in Tempe near ASU. An order-at-the-counter breakfast and lunch restaurant featuring omelettes, french toast, pancakes, and waffles.
Butterfield's Pancake House
DESSERT -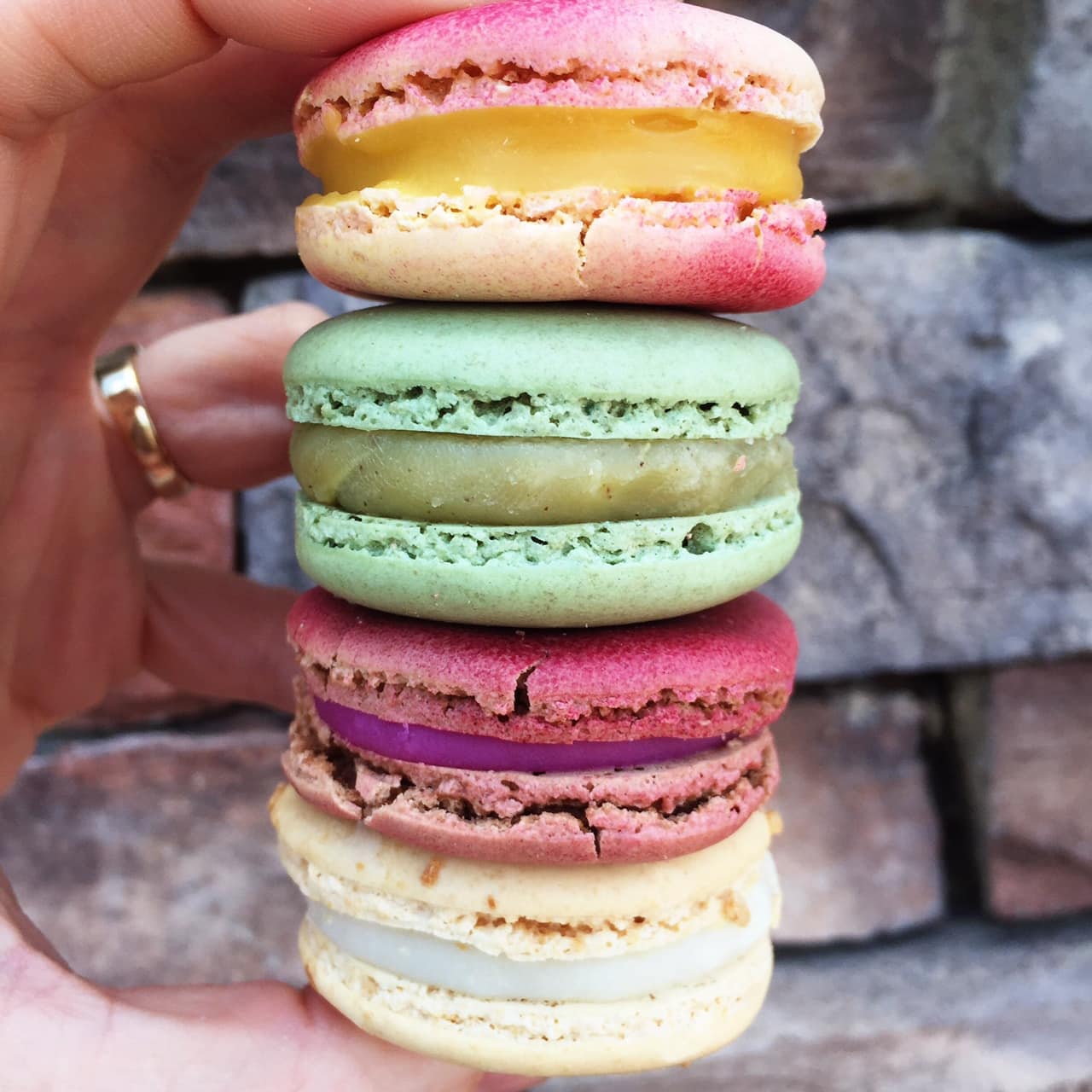 Whole Foods Bakery - Uses high quality ingredients for their baked goods. The macarons and chantilly cake are favorites.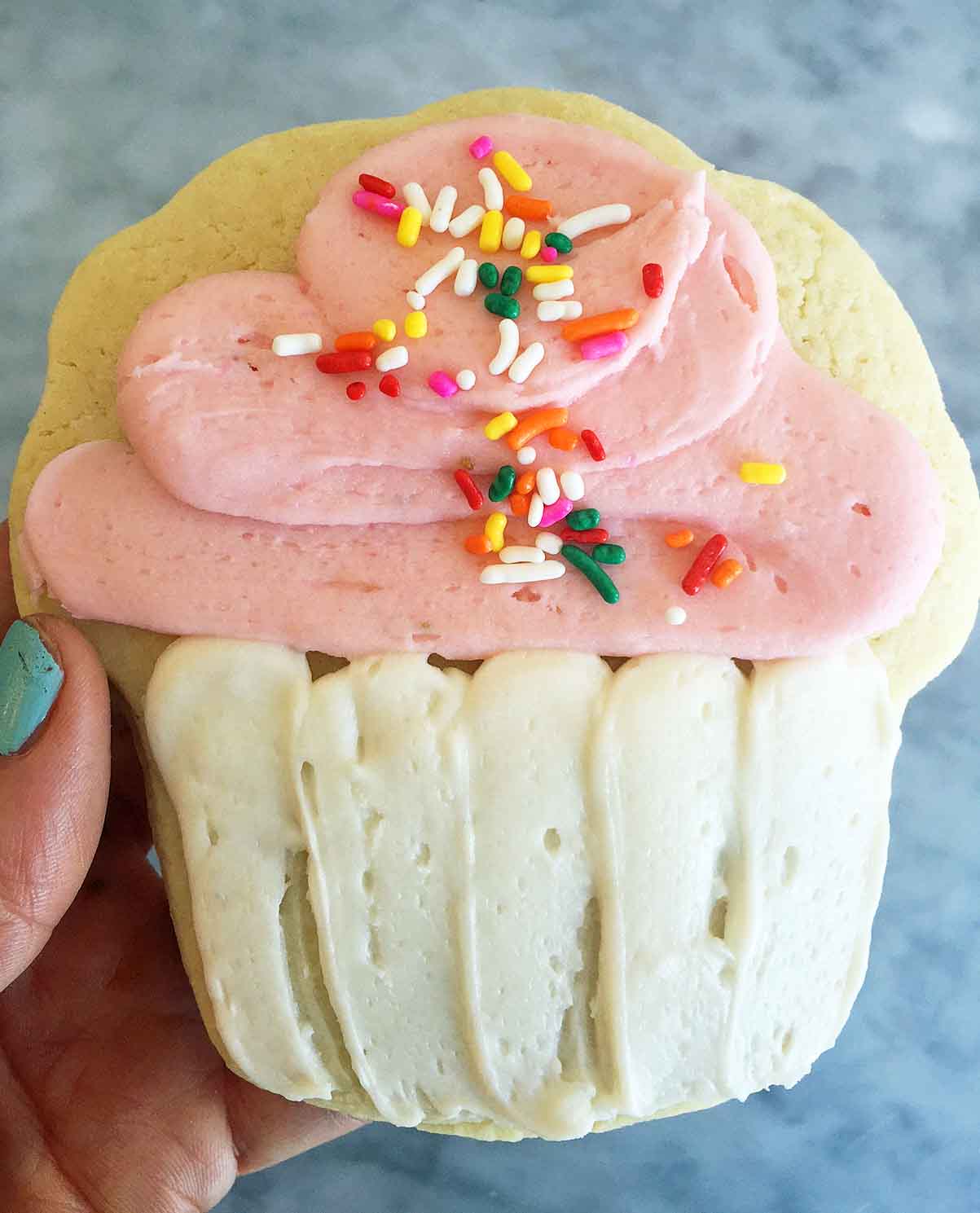 Sweet Tooth Fairy - Winner of Food Network's Cupcake Wars. Get the frosted cookies, bars, and cupcakes. I am picky about my bakeries and this one passed the test!
Sweet Republic - Handcrafted ice creams using high quality ingredients and unique flavor combinations.
Churn - Homemade ice cream and cookies in this charming, nostalgic ice cream shop.  Try the ice cream sandwich!
Melt 
Sprinkles Cupcakes - This is where the cupcake trend began.  Check out their Twitter for buy 1 get 1 free offerings.
Mary Coyle's Ice Cream Parlor - An old school ice cream parlor featuring classic sundaes and made from scratch ice creams.
Frost Gelato - There is a long line for good reason! Creamy, rich gelato that is half the calories and fat of regular ice cream.
Gelato Spot - Authentic Italian gelato located in downtown Scottsdale.
Creamistry - This place is so much fun as they create your ice cream creation from scratch right before your eyes!
Fatty Daddy's - There's no place like it! Located in a run-down strip center in Scottsdale. Macaron filled ice cream sundaes.
Flor de Michocan - Located in Mesa and Chandler. The strawberries and cream is out of this world.
Rise Up Bakery - Located in Gilbert. Homemade breads, cookies, and bars.
That's a wrap! What are your favorites? Let me know if I missed some of your favorites by leaving a list of the best restaurants in Arizona in the comment section. I would love to hear from you! Share this list with your friends and family on Facebook and Pinterest.
Happy Eating! xo