Vanilla Cupcakes
The Best Homemade Vanilla Cupcakes with Creamy Buttercream Frosting.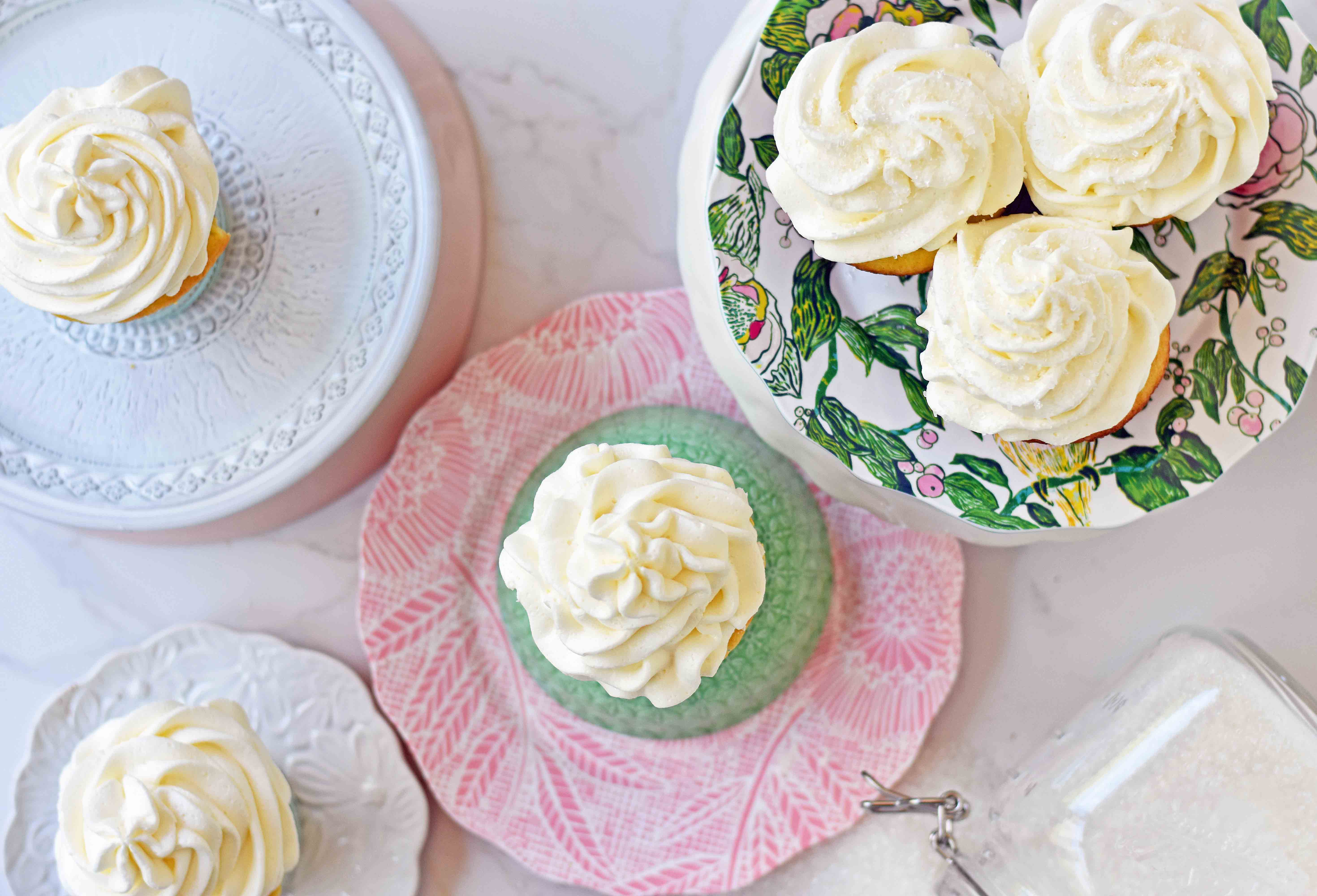 I love cake.
Basically, it is highly dangerous to leave me at home alone with a triple layer cake.
Here's the thing...it is my JOB to create and taste test recipes and many of them involve a lot of cake. Now I am not really complaining but it isn't the best job if you want to be a size 2. It's just not going to happen.
Here's the deal. I am a perfectionist in the kitchen and that sometimes means I have to test and re-test recipes over and over again until I get them just perfect. This is what happens with my cakes. I recently came up with a killer vanilla cupcake recipe that I think will knock your socks off.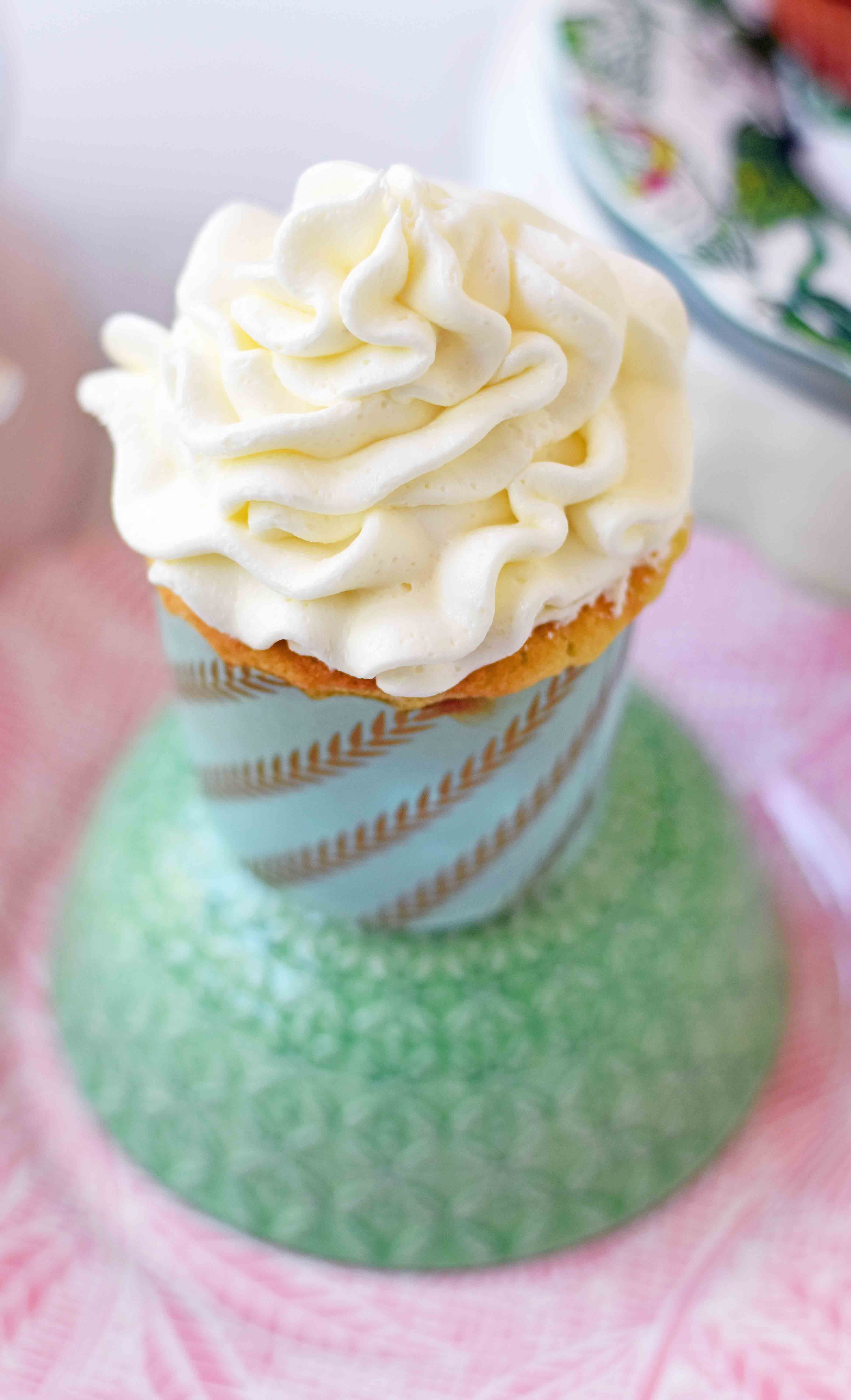 What do people say about vanilla? Boring. Bland. Zero flavor. Now, hold up there, cowboy. Vanilla doesn't have to be any of that. We are saying goodbye to those myths with this vanilla cupcake recipe.  Because I spend most of my days being ultra critical about my own food, when I do hit the jackpot, I can't wait to share it with all of you!
Some of the most popular recipes on Modern Honey are my cakes. If you love a phenomenal chocolate cake, you must try my Love at First Sight Chocolate Cake Recipe. If you need a moist and flavorful Homemade Yellow Cake Recipe, click here.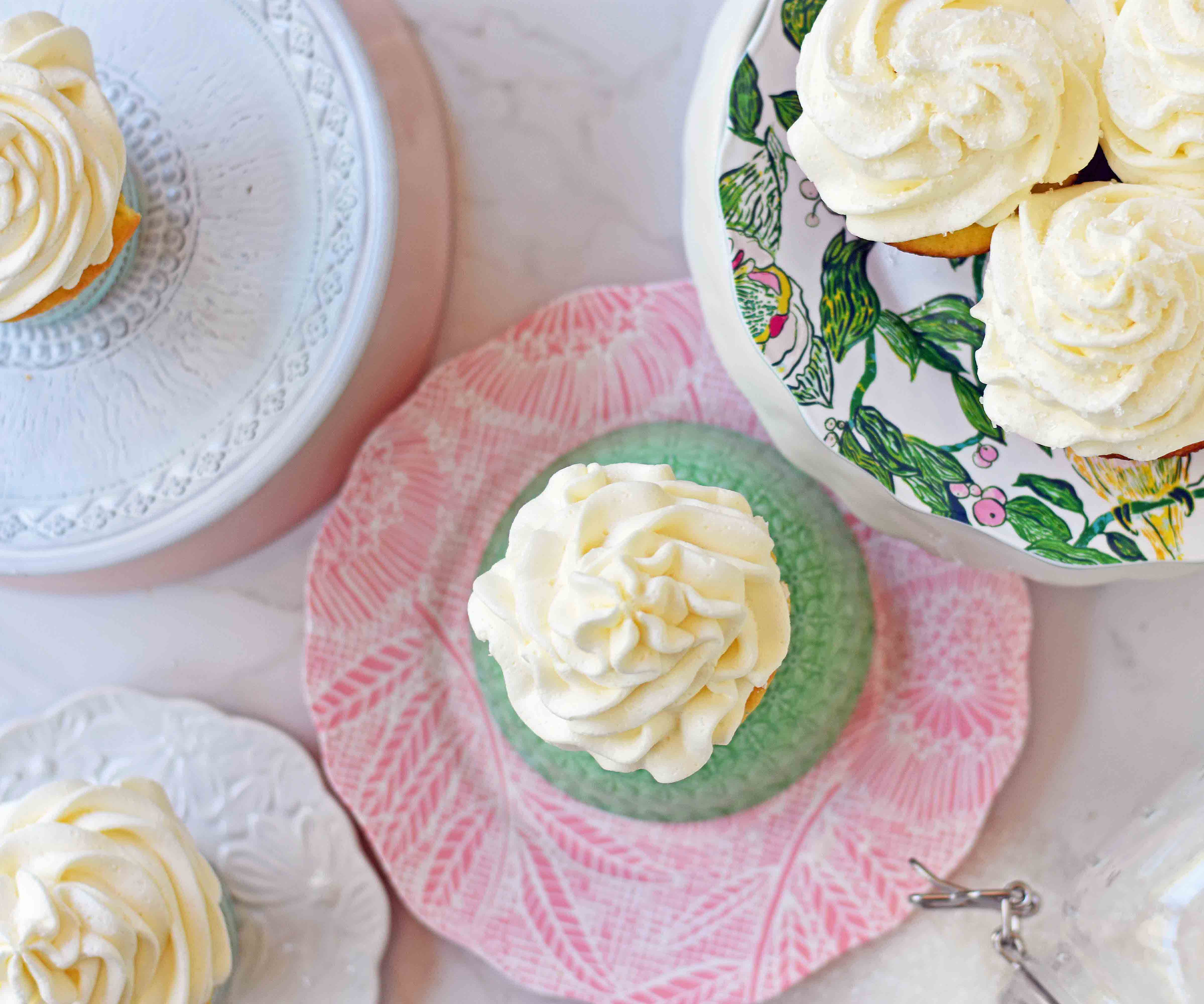 This Vanilla Cupcake recipe is unique. The order of ingredients is different than traditional baked goods. Instead of creaming the butter and sugar, we are cutting the butter into the flour.  WHEN the ingredients are added makes a big difference in the final cake. Also, there is a secret ingredient which not only brings the vanilla flavor but also makes the cake tender and moist. Any guesses? The game-changing ingredient is instant pudding mix. It just makes the cake that much better!
The Best Vanilla Cupcakes Recipe also calls for buttermilk. Oh, how I love you, buttermilk. It is what helps create that coveted delicate crumb. You can substitute whole milk mixed with 2 teaspoons of vinegar if you don't have buttermilk on hand. Just let it sit for 10 minutes before adding to cake batter.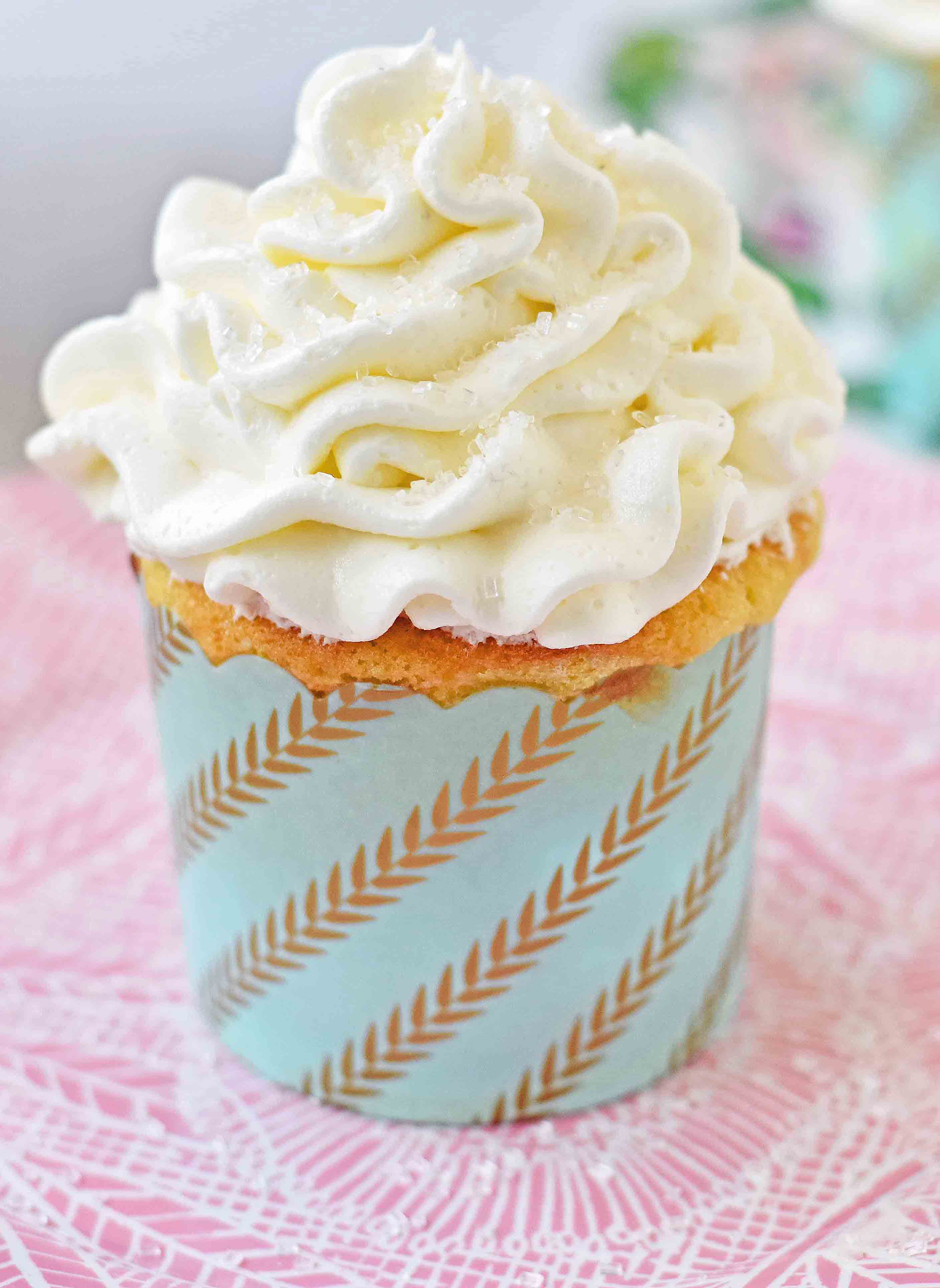 The vanilla frosting is equally important. I don't want that overly sweet frosting you may find in many bakeries. The key is a good amount of sweet cream butter, a touch of cream cheese to offset the sweetness, powdered sugar, and vanilla. It is a simple vanilla frosting recipe but it is always a hit. A key tip is to cream the butter and cream cheese for 4 minutes before adding the powdered sugar. This adds air which creates a light and fluffy frosting. Once the butter is creamed, add the powdered sugar and continue to beat for 2-3 minutes, until it is silky smooth.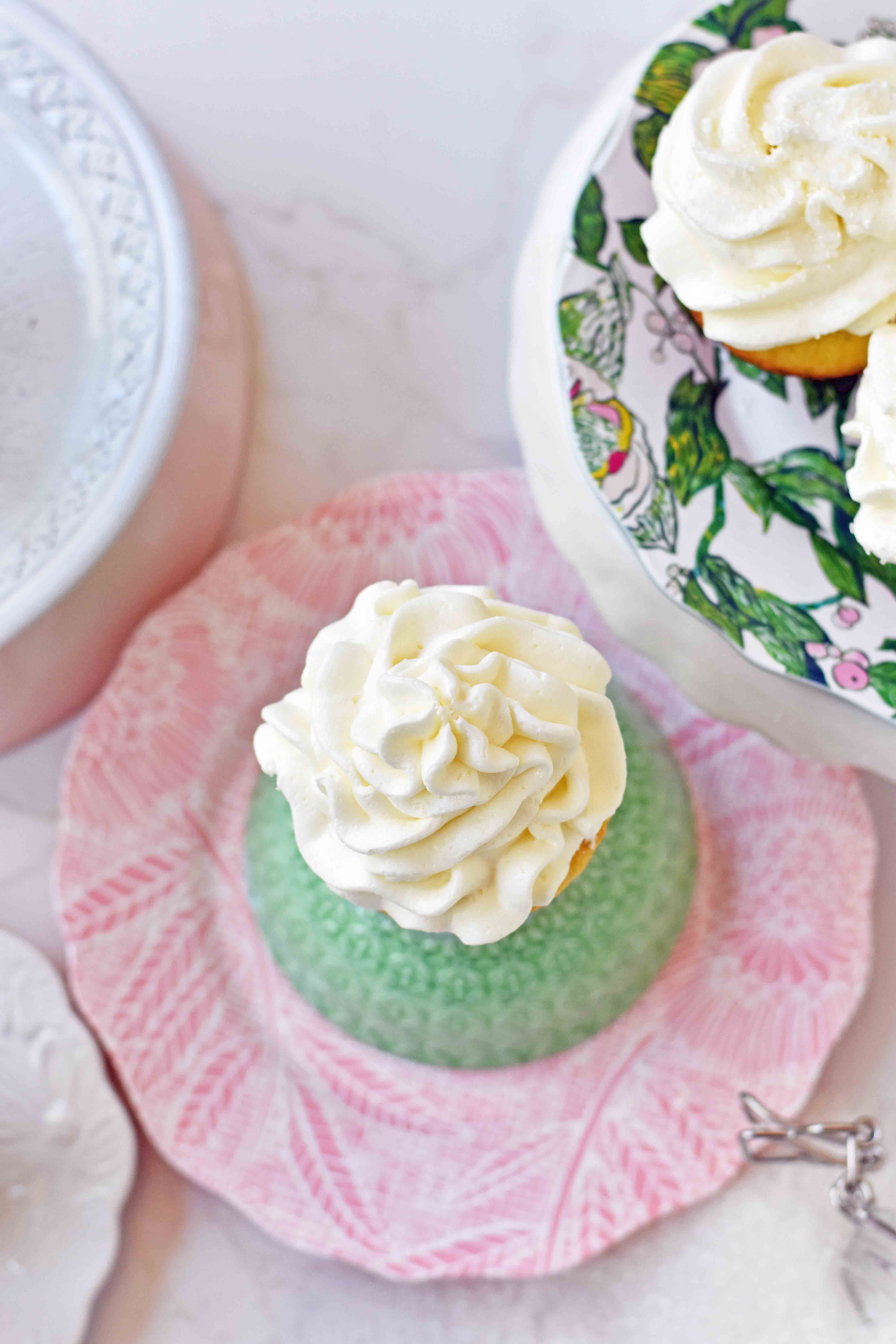 How to make Perfect Vanilla Cupcakes:
 

Start by cutting Butter and Flour (dry ingredients) together.

Combine cubed butter and flour together until coarse crumbs appear.

Whisk together Eggs, Buttermilk, and Vanilla.

Add only ½ of the mixture to batter. Stir. Add remaining and mix until just combined.

Use Instant Pudding Mix.

Add the dry powdered instant pudding mix to cake batter for a tender texture.

Add 2 Tablespoons of Oil.

Butter adds the best flavor but oil is key to keeping it extra moist.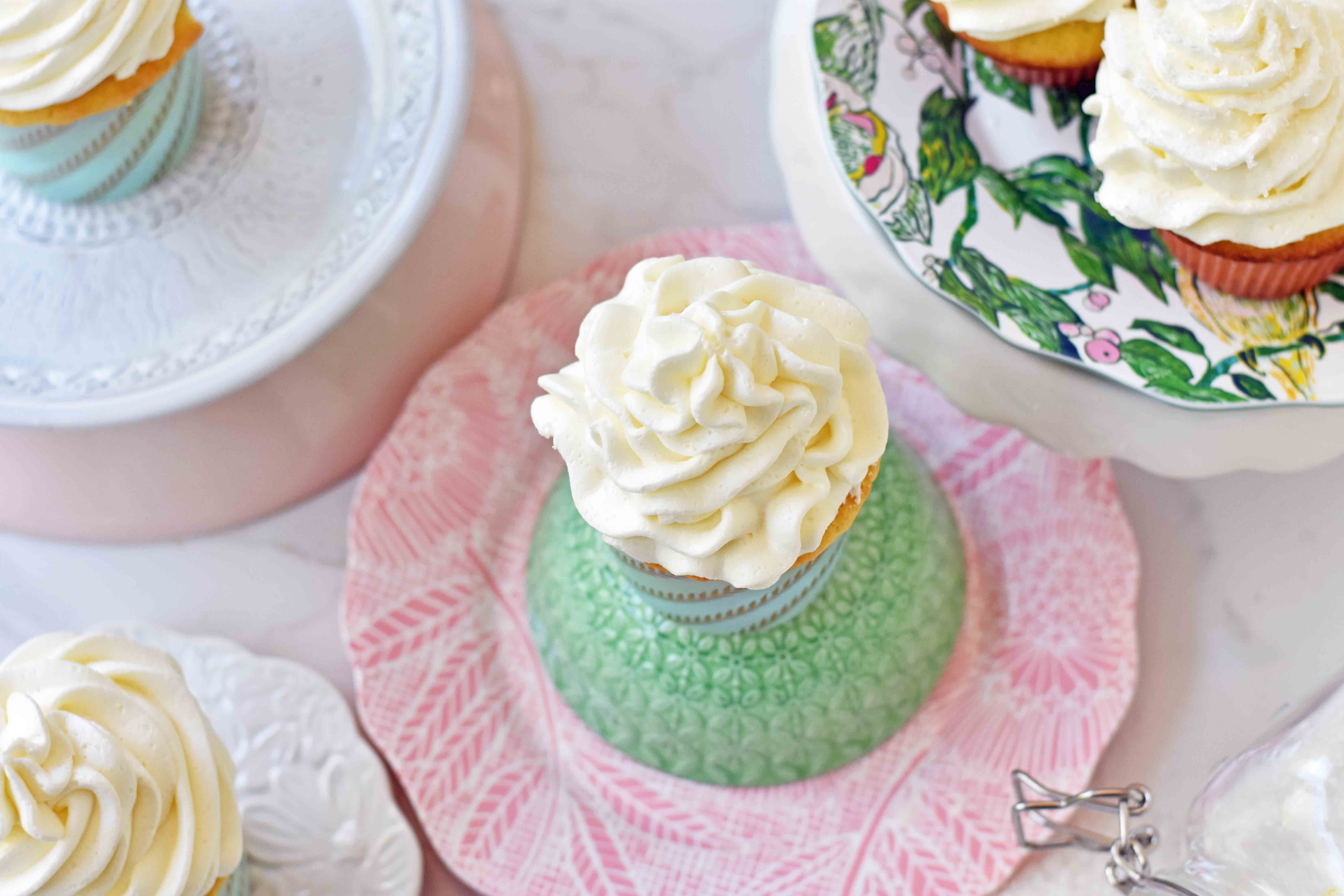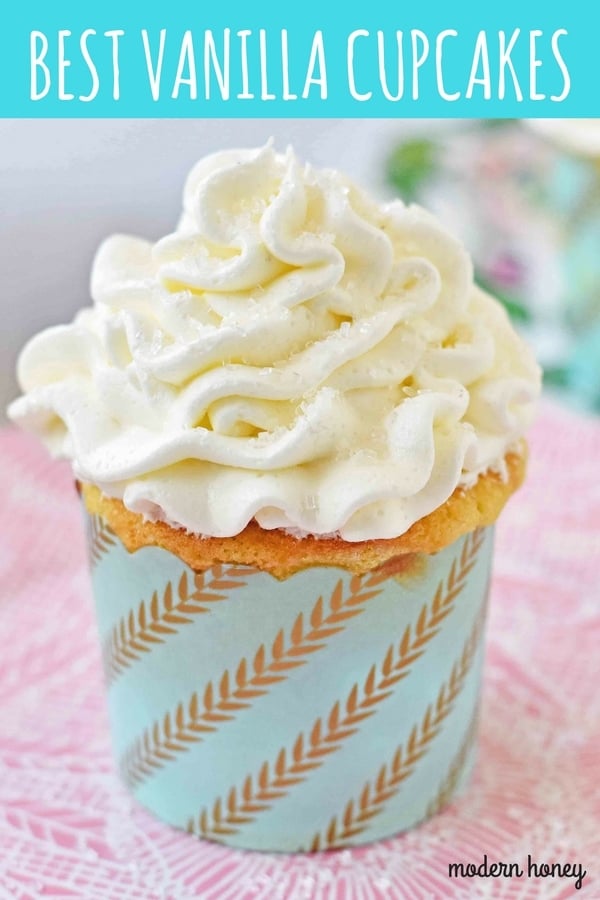 I hope you love these Homemade Vanilla Cupcakes! Happy Baking, my friends!